Welcome to my brand new blog, Sunshine Style! I am so ready to dive right into 2018 and pumped about the new direction I am heading with my blog. It's also a bit scary and nerve-wracking at the same time. Re-branding my blog was one of the best decisions I made in 2017 and I'm here to tell you why!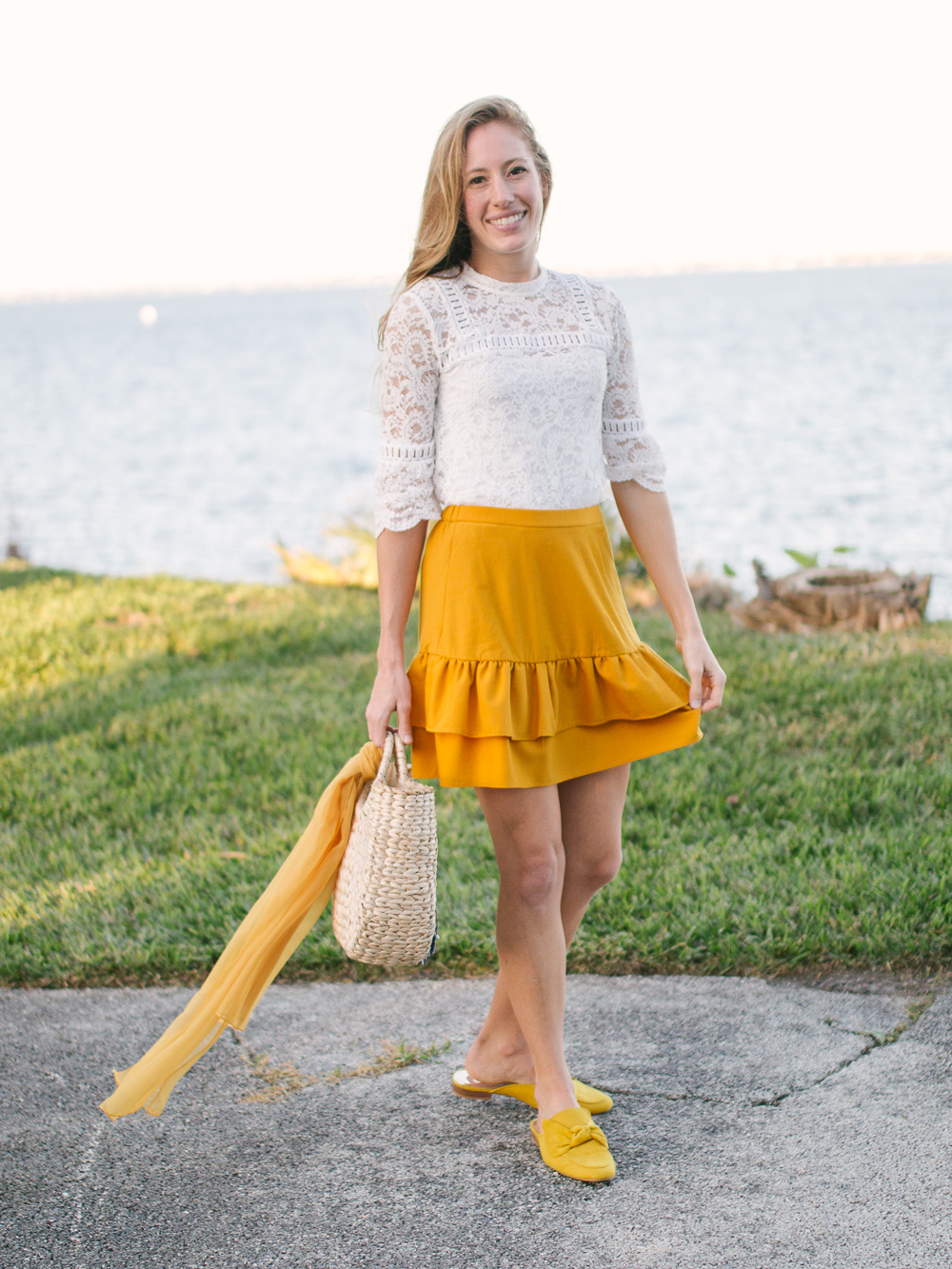 The Back Story Behind My Previous Blog Name
My old blog name was called Katie's Kronicles. It was a fashion/lifestyle blog that focused on daily style, pieces of my life and a few random categories like room decor, recipes, faith, personal, and travel. So many random categories!
There were so many different directions I was trying to go. I had no real set goals or long term vision. Besides that, I was not seeing much growth and about 80% of my traffic was from people in my hometown. My most popular posts were ones that had nothing to do with fashion. While this is not bad, and I love everyone who reads my blog, I wanted my reach to be broader and to focus mainly on style and fashion.
Plus, I started the blog years ago in college when I thought creating a lifestyle blog was what you were supposed to do. For years I wrote about me, myself and I, then posted pretty photos of cute clothes and excepted a huge explosion of growth. My blog gave no real value to you, my readers.
For months, I felt disconnected with my blog, especially the name and was unsure what I needed to do for growth. I was not happy with the direction and had what felt like a mid-life blog crisis. Ever have those days? The one's where you question who you are, what your doing and your purpose on this earth? I had two options, quit or push through and change it up.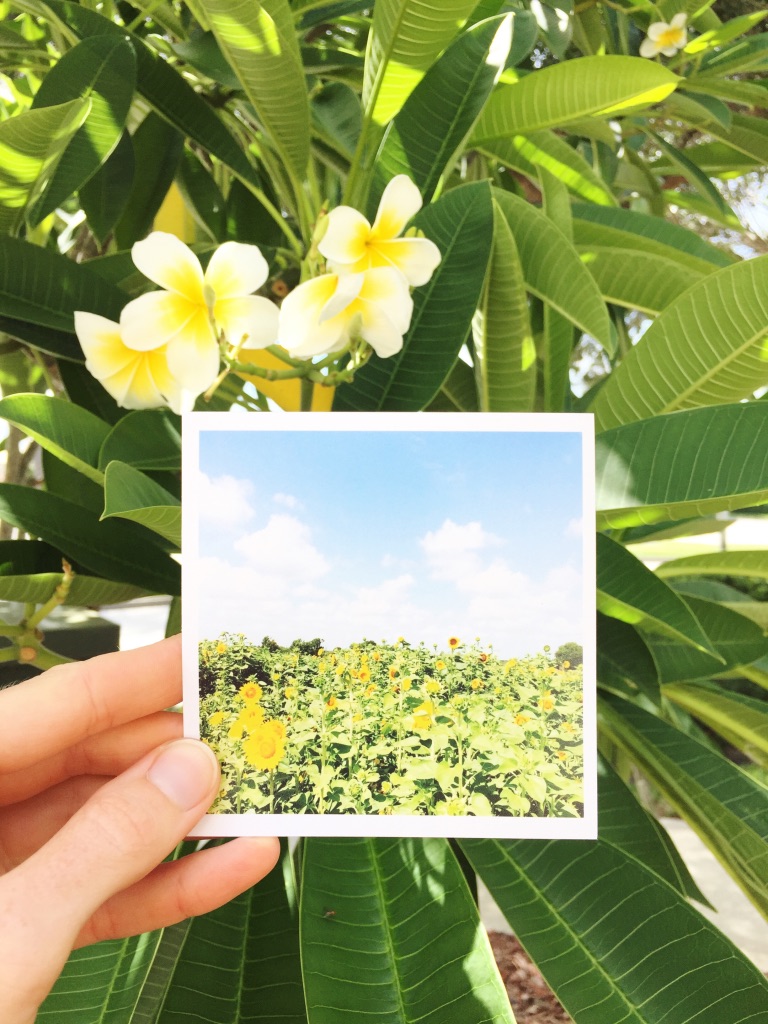 Why Starting a New Job and Breaking Up with My Boyfriend Helped Me
In August of 2017, I started a new job as a first year fashion/culinary teacher. Everyone tells you the first year of teaching is the hardest and their 100% right. It's just plain hard.
During this time I became disappointed at God for what I felt was His miss-direction in my life. This led to major bitterness. The first three months, I truly hated my job. I wanted nothing more than to work full-time on my blog. Instead of working toward my dream and goal of transforming my blog, I was now professionally babysitting middle schoolers all day long with 0 time to dedicate to my biggest passion. True thoughts right there.
In the midst of this, my boyfriend unexpectedly broke up with me. Go figure. Tough season, lets make it tougher. Although both were brutally hard, this meant I had more extra time on my hands. Instead of focusing on the negatives of a breakup and tough job, I looked for the positives. Those date nights turned into blogging nights. My job became a place for growth, a way to brush up on my sewing skills, save money and ultimately push me into the direction I wanted to go.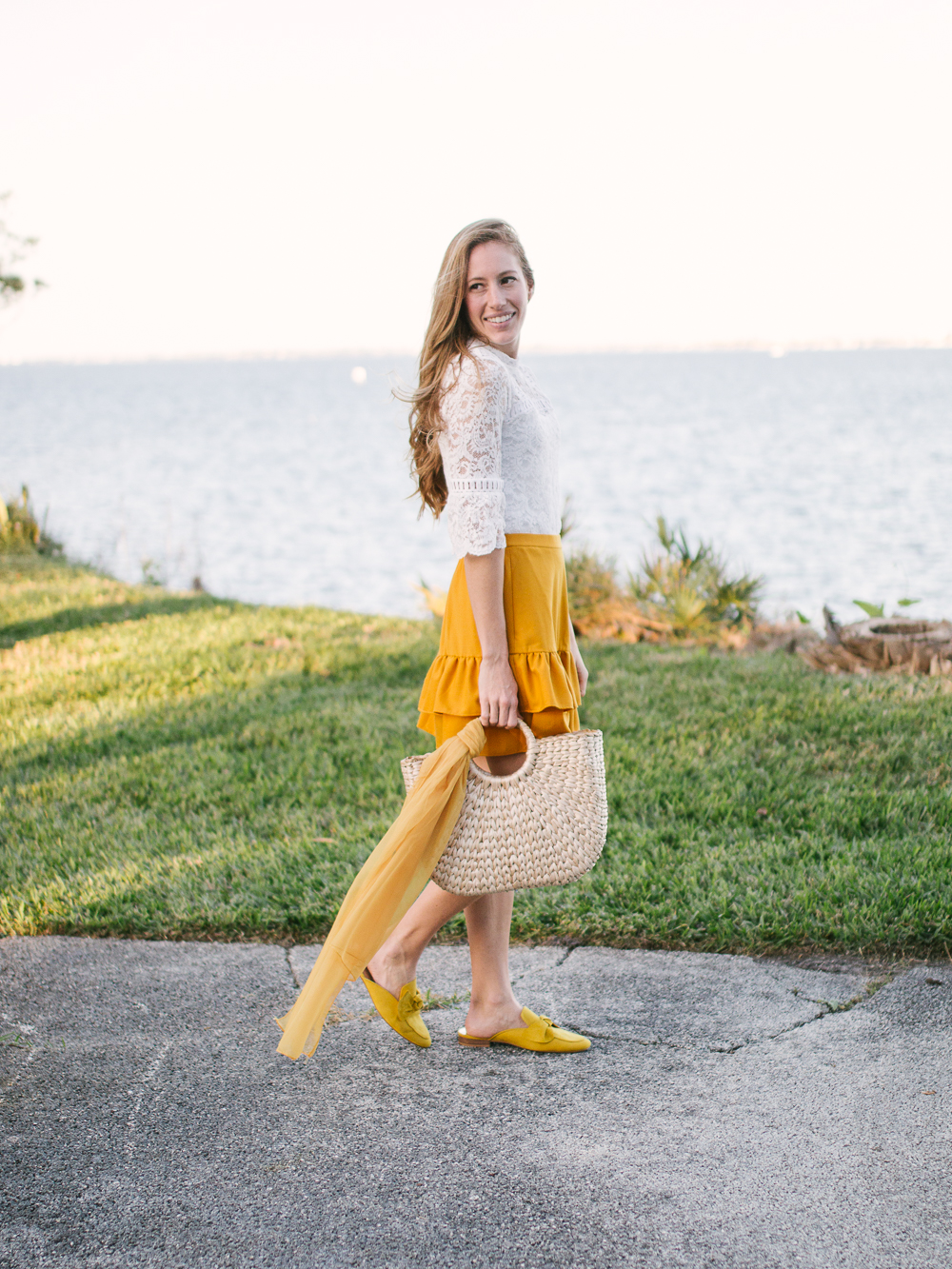 The next four months were tough in terms of growth, stretching and strengthening but it also gave me ample time to self reflect and to be reminded of my purpose and passions in life.
Coincidentally, around this exact time, I dropped my 50mm lens on the ground and it jammed the focus. At the time, I did not have enough savings to buy a new lens. This meant no taking photos, which meant no new blog content.
Pretty sure God knew what He was doing because I was stuck in what felt like this dry dessert land. What's a girl to do? I got back to the roots of God's purpose for my life and figured out if/why I wanted to continue blogging.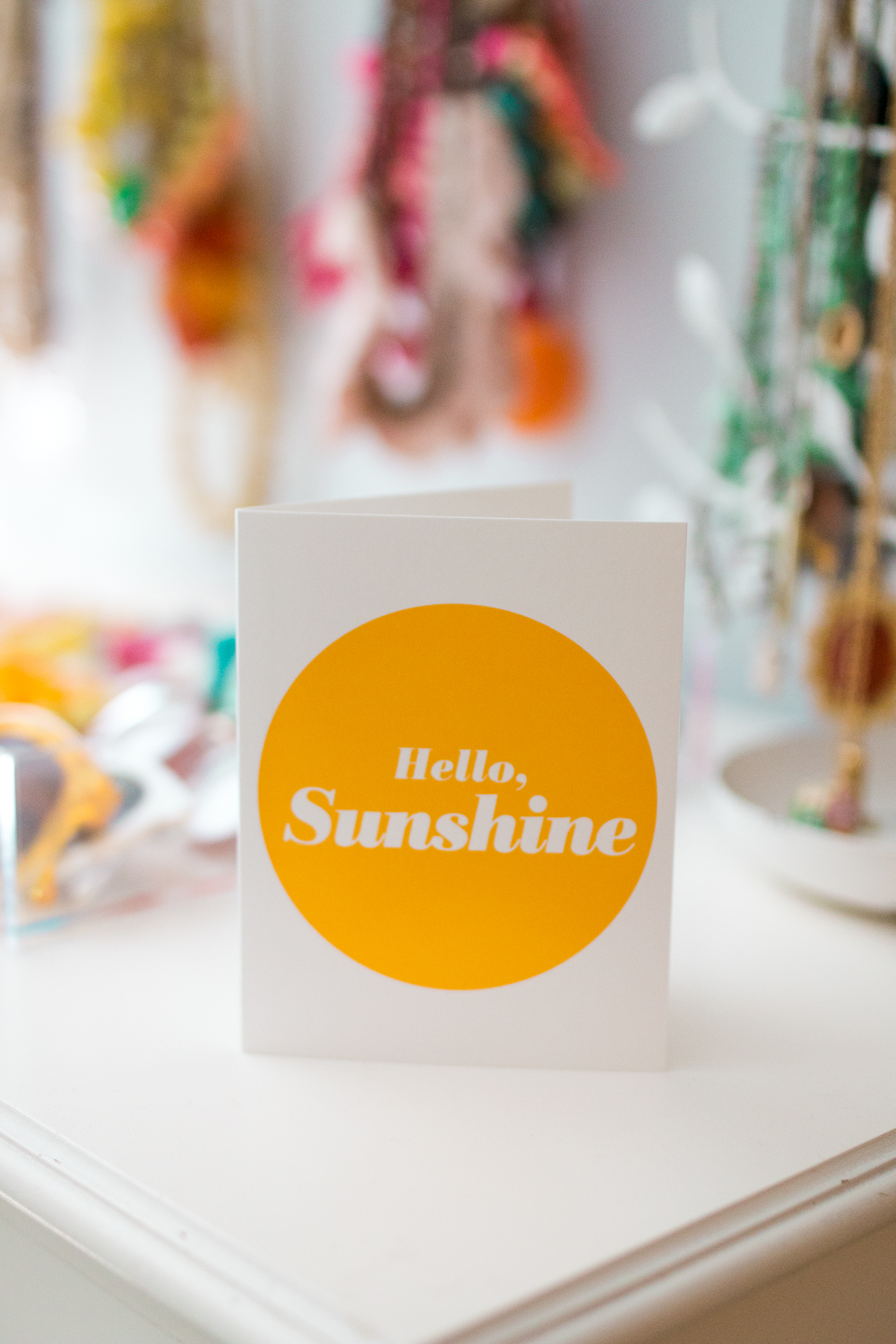 What I Did to Re-Brand My Fashion Blog

Now onto the good stuff! Once I got over my mid life blog crisis and decided I most definitely wanted to continue blogging, the first step was to go back to the beginning. I spent months digging deep and truly getting to the roots as to why I started this blog in the first place. What really helped me change the direction of my blog was Sheila from In Search of Sheila. She kindly reached out and gave me a free blog audit (perfect timing might I add) and ways to help my growth.
Her audit spoke of what I was doing well on my blog and what I could improve. The #1 thing I was missing was a strong mission statement. I spent any extra free time I had digging deep finding my personal values, writing goals, vision planning, and envisioning what I hoped my blog would turn into.
Anything that is worthwhile takes time and dedication. Realistically, I spent 4 months re-branding my blog. I work as teacher full-time, so I dedicated time to work on my blog when I could. 5 minutes in the morning, 15 minutes after work or 30 minutes on the weekend. I prioritized my time wisely.  I'm so glad I spent the time planning it out instead of trying to jump right into it.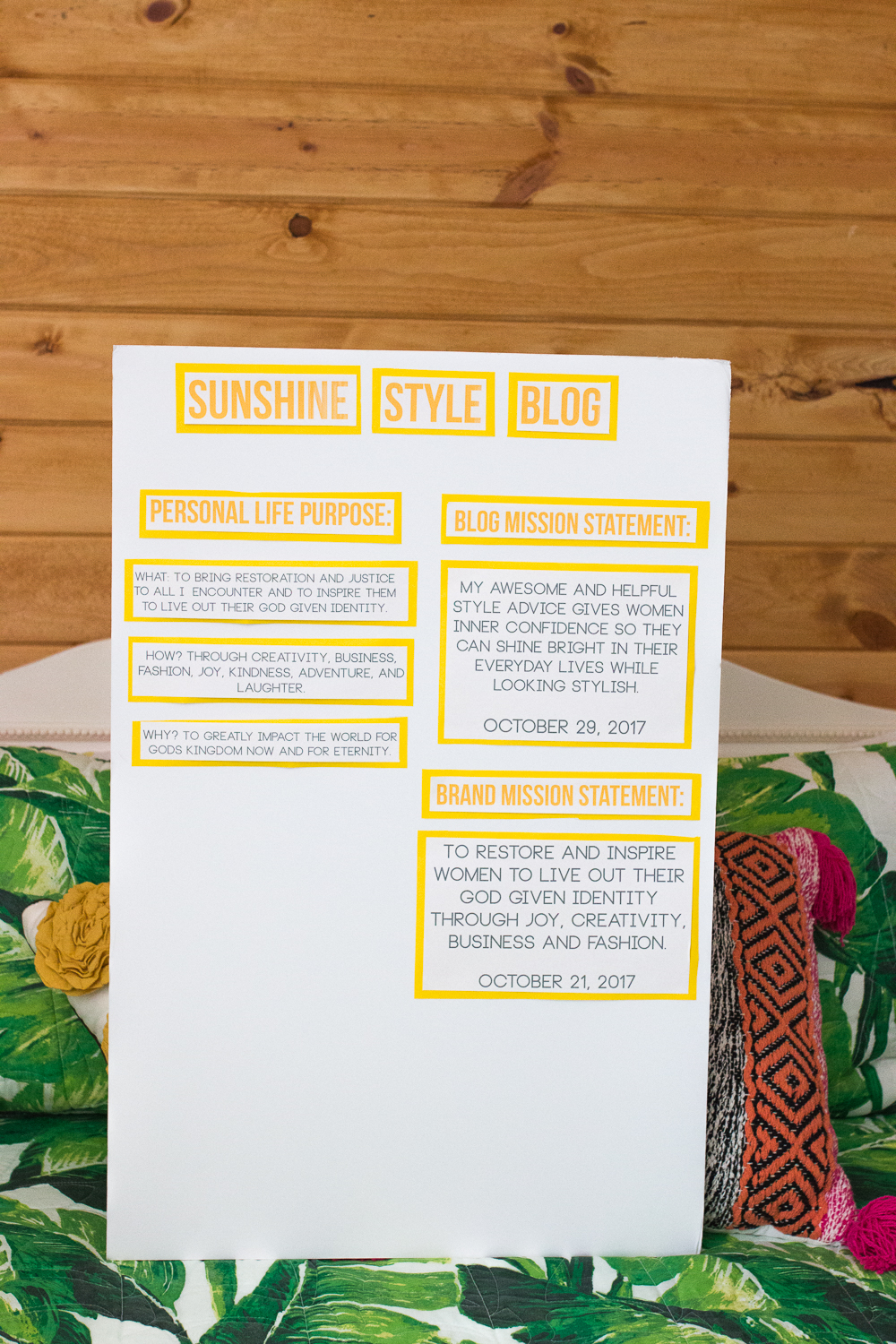 First, I created a personal life purpose, a blog and brand mission statement, wrote down my values, created my target reader, updated my blog for easy use, updated my about me and wrote a disclaimer policy. Not only did I focus on the website portion, I started to visualize it as a business. Second, I built a blog expenses spreadsheet, started an email newsletter and did everything necessary to prep for future success.
Once I had that all mapped out on paper, I spent a weekend typing it into a PowerPoint and then printed it out and pasted it onto a foam poster board. Now every time I write a post or need to reference who my target reader is or my mission statement, I just keep my board next to me! It's super convenient and comes in handy.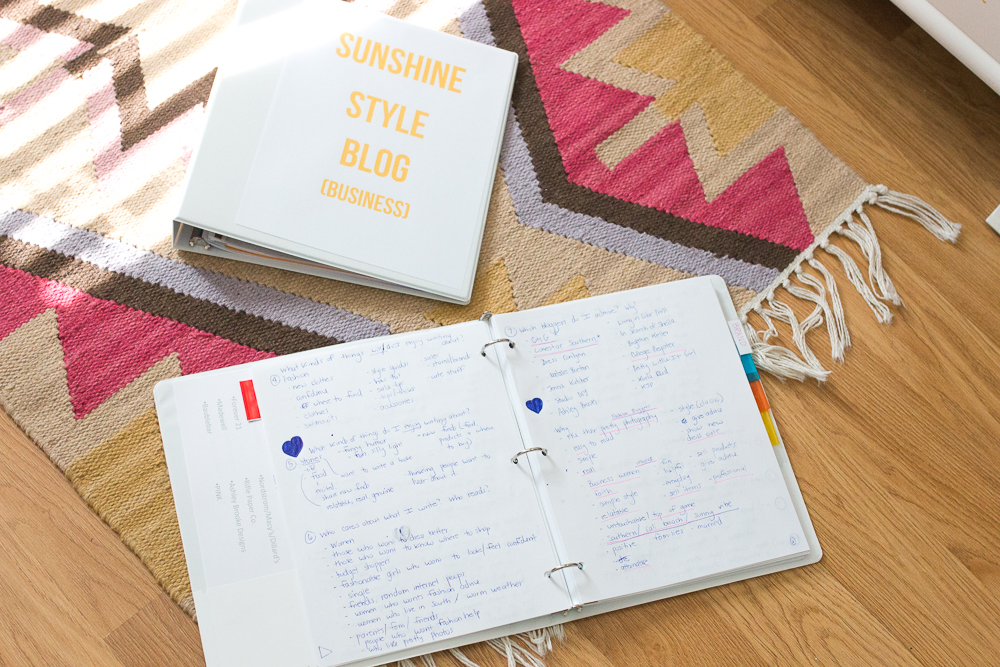 Also, I split up all of my notes, papers and printouts into two separate binders. One for the business side and the other for my brand/mission. This way, I can refer to each binder when I need to.
If I'm going to eventually turn this blog into a full-time job I need to treat it like the business I desire it to be. Ever heard of dress for the job you want, not the job you have? It's a little something like that!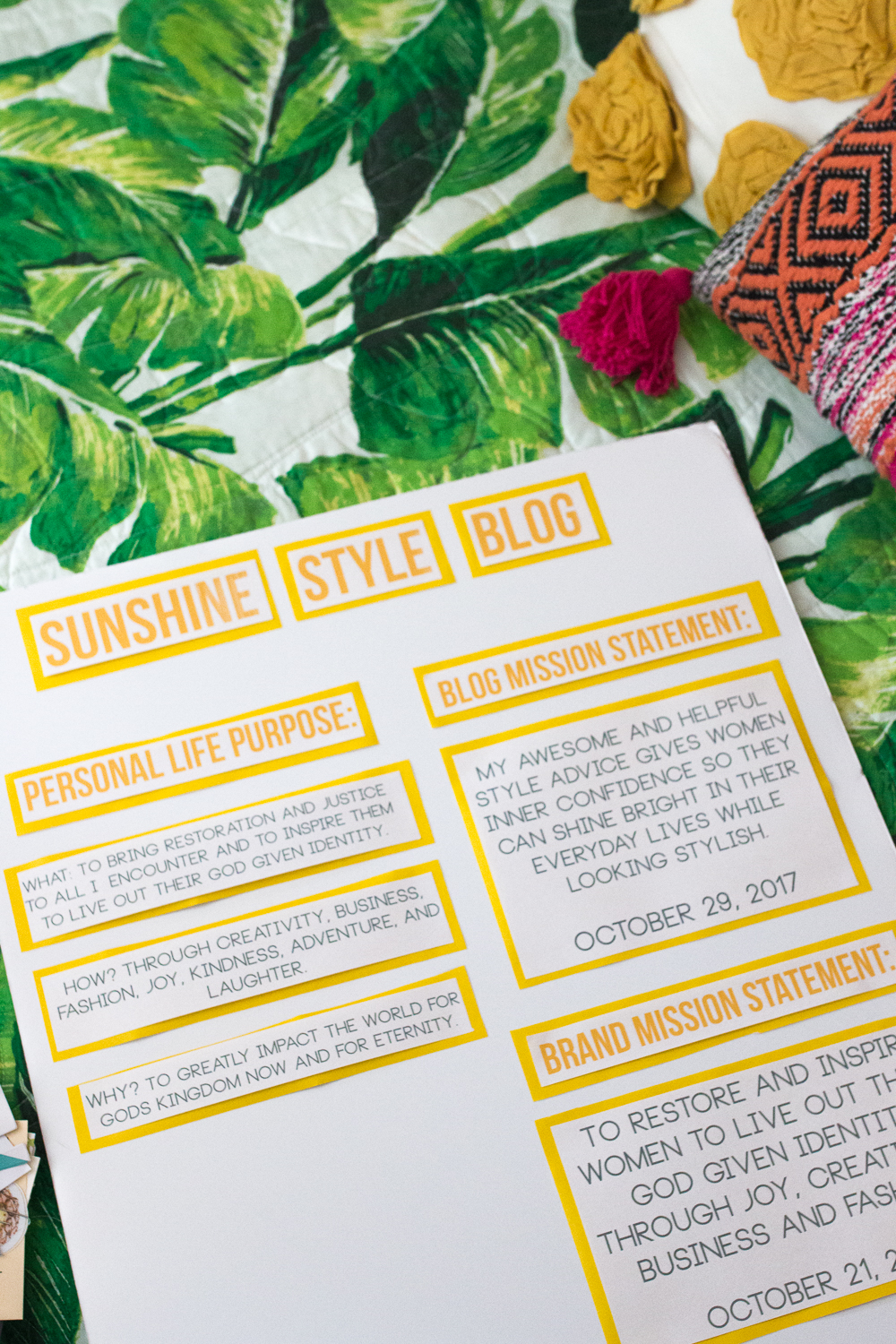 Sunshine Style Blog, Brand and Personal Mission Statements
Why do I have a personal life purpose on my blog board? Since I refer to my board often, I use it as a reminder to remember my life purpose daily. The brand mission is solely for me to keep pushing towards what I envision for Sunshine Style in the future. The brand and blog mission statement are based of off my personal life purpose and all three tie together.
My Blog Mission: An online source for helpful and awesome style advice. We help women find their inner confidence so they can shine brightly in their everyday lives while looking stylish.
All three help me to make sure that my faith is ultimately the most important aspect. If I ever divert from this direction, they help me to steer back onto the right path. Of course, as I grow and my blog grows these may change overtime.

Outfit Details
LOFT Lace Top // Ruffle J.Crew Skirt // Yellow Bow Backless Loafer (budget friendly options here, here and here) // Straw Bag
What You Can Expect for 2018
Phew, that was a long one. If you made it this far I am so excited to finally share what you can expect from my fashion blog for 2018. I am all about you, my awesome readers. My biggest heart is to share my style expertise with women to help them feel and look stylish.
This year I am planning to share only valuable information that you can directly apply and use. For this space, I want more than pretty photos of cute clothes. How boring, right? I want you, my readers to come here for all your fashion related questions and to create an open community where we grow, learn and step out of our comfort zones together.
Way more fashion content
How To's
Looks for Less
Monthly Email Newsletter!
Style Guides and tons of tips!
Spring/Summer Basic or Capsule Wardrobe
Freebies to help you grow your personal style
blogging/business tips (includes Instagram growth, photography tips and how I started my fashion blog)
My One HUGE 2018 Blog Goal
To turn Sunshine Style into an intentional and profitable business.
Turning Sunshine Style into a full-time gig is what I am 100% most passionate about and my second biggest dream at the moment. It's a dream I am going to make a reality. I have faith, confidence and hope (Hebrews 11:1) that Sunshine Style will become a profitable business in the future.
My first biggest dream is to start my own clothing line. I want to empower women who have survived sex-trafficking by teaching them sewing skills and to give them fulfilling jobs as seamstresses. And, I hope to use this blog as leverage to get to that goal!
Thanks for following along on the journey and I hope you are excited as I am for what 2018 holds for my blog! FTo follow along on my journey, I created a Sunshine Style Newsletter exclusively for my readers! When you Sign Up, you can expect to get new weekly blog posts, how to's, the best sales, and freebies to help you grow your personal style! SIGN UP below to get sunny style advice straight to your inbox!