Hey friends! Happy Friday! Today I am sharing a Nap dress re-stock, an exciting photoshoot, a vacation I have planned and a awesome crochet tutorial. I am currently writing this in my new Print Fresh pajamas and they are so luxurious and soft!
My plan is to write this post, promote it on Insta, work some and then run to my chiropractor appointment! I go to Neuro Chiropractor and his methods are (in my opinion) more gentle than the common chiropractor who twists your back. I was having trouble sitting for long periods of time without pain and he has reallyyyy helped me! If you have any kind of back or neck pain, I would totally recommend seeing a chiro!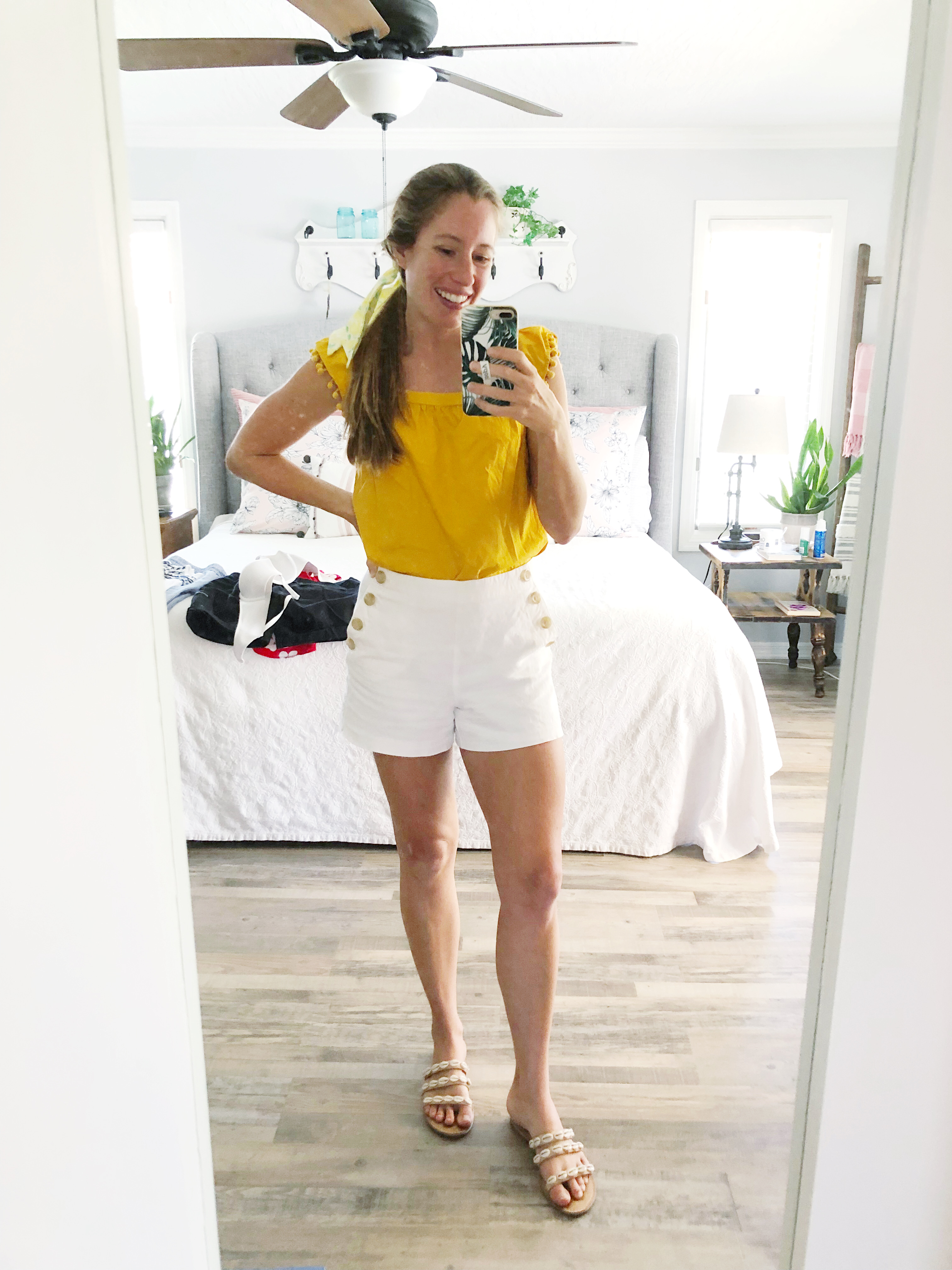 Sunshine Style Co. Lemon Scrunchie
My Sunny List No 6. (5 Things That Brought Me Joy)
ONE // Next month I will be driving down to Palm Beach for a full day photoshoot! In the past I have worked with Katherine who owns Selby NYC. She designs swag for companies, brands and individuals. She hired me to take product photos of all the swag! It's such an exciting opportunity and I am so thankful! Can't wait to share more!
TWO // To my surprise, the Nap Dress in the Rose Botanical print is back in stock. IN ALL SIZES! This is so rare. Snatch it up before it's gone.
THREE // My mom and I booked a short vacation to Vero Beach for a night. We will be staying at our favorite hotel, The Kimpton Vero Beach Hotel and Spa. We love going here and laying by the pool and swimming in the pretty blue ocean water. It's also in walking distance of restaurants and cute shops!
FOUR // My friend Colleen sells crochet kits and patterns! She recently just released a pattern on how to make a raffia headband. I am obsessed and now want to learn how to crochet asap!
FIVE // If you don't follow Carly, you need to! She has a blog I have loved reading for years and she just introduced her first baby to the world via Instagram. He is precious and I am so happy for her!
Lots of Sunshine,
Katie