Sunshine Style is a labor of love and I love her so so much (if she was a person of course). Back in 2017, I was feeling a tug to head in a little bit of a different direction with my blog. The creative in me got extra excited about choosing a new name. If you have been a long time reader, you might know the reason but for those who are new here I figured…why not share the backstory (again), I have the time right now!
When I re-branded my blog and was deciding on a name, I actually spent a few weeks thinking of the name and actually writing it out and saying it to see if it's something that would stick. A blog name to me is like a tattoo. Once it's permanent, you can't go back! Technically you can reverse it…but it would just take way more work. Changing a URL is seriously NO JOKE!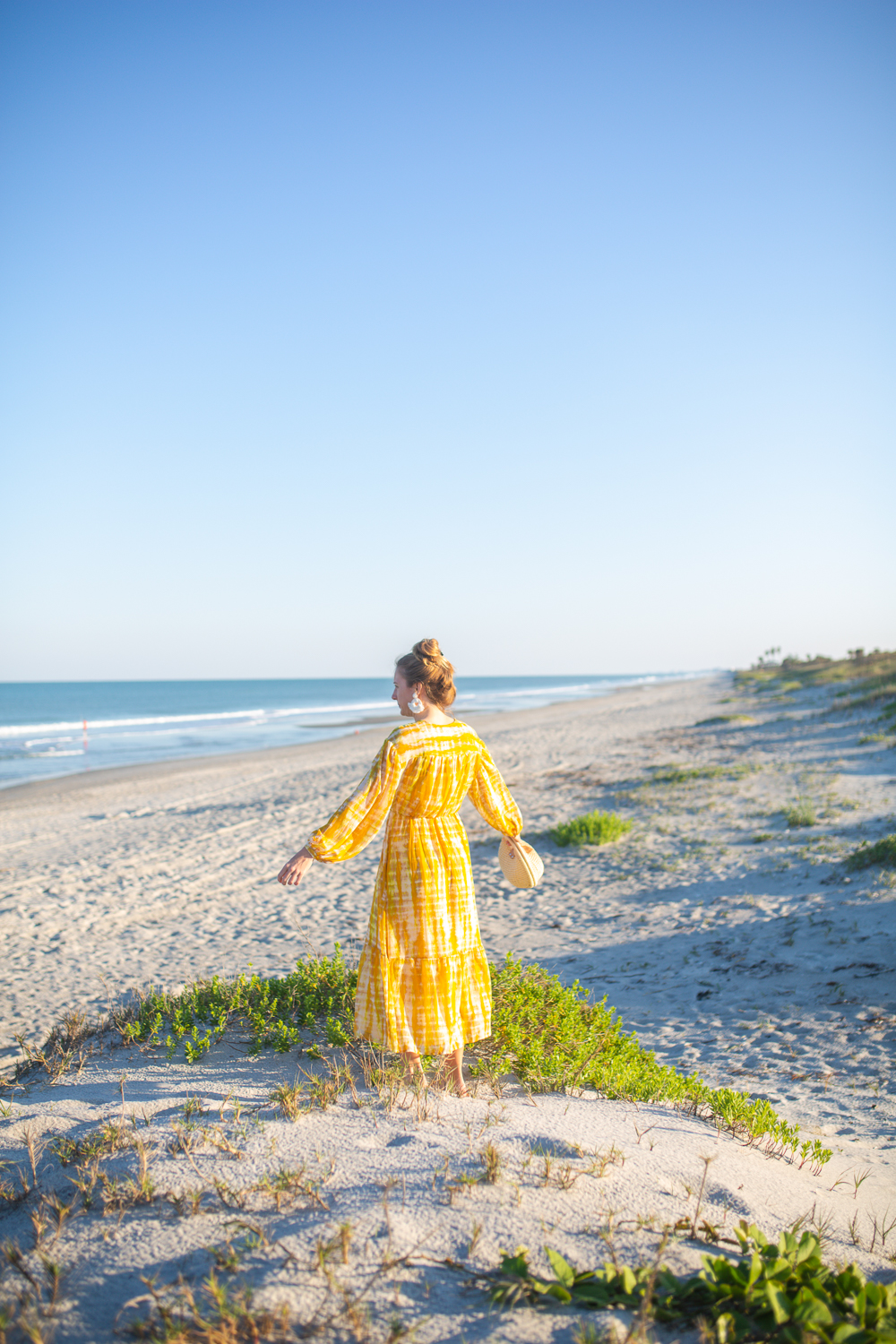 Dress last worn in this sunny post!
Anyone remember my old blog name?! It was Katie's Kronicles! People always misspelled Chronicles wrong and never knew how to pronouce it right. It was fine when only my family read my blog but once I realized I wanted to take it more serious, I knew changing it from "Katie" to a more specific name would be so much better.
When I first blogged, it was literally about everything under the sun. There was lifestyle, fashion, food, fitness, faith and just random stuff thrown in and I was the only part that tied all of those categories together. There was a strong pull and tug in my heart to pull away from "me" and focus more on style. I thought long and hard about using my first and last name or middle name but Katie Elizabeth just felt to girly for where I wanted to head and the domain name (URL) was already taken. Little tidbit, if you ever want to change the name of a website, do major research on a domain name beforehand.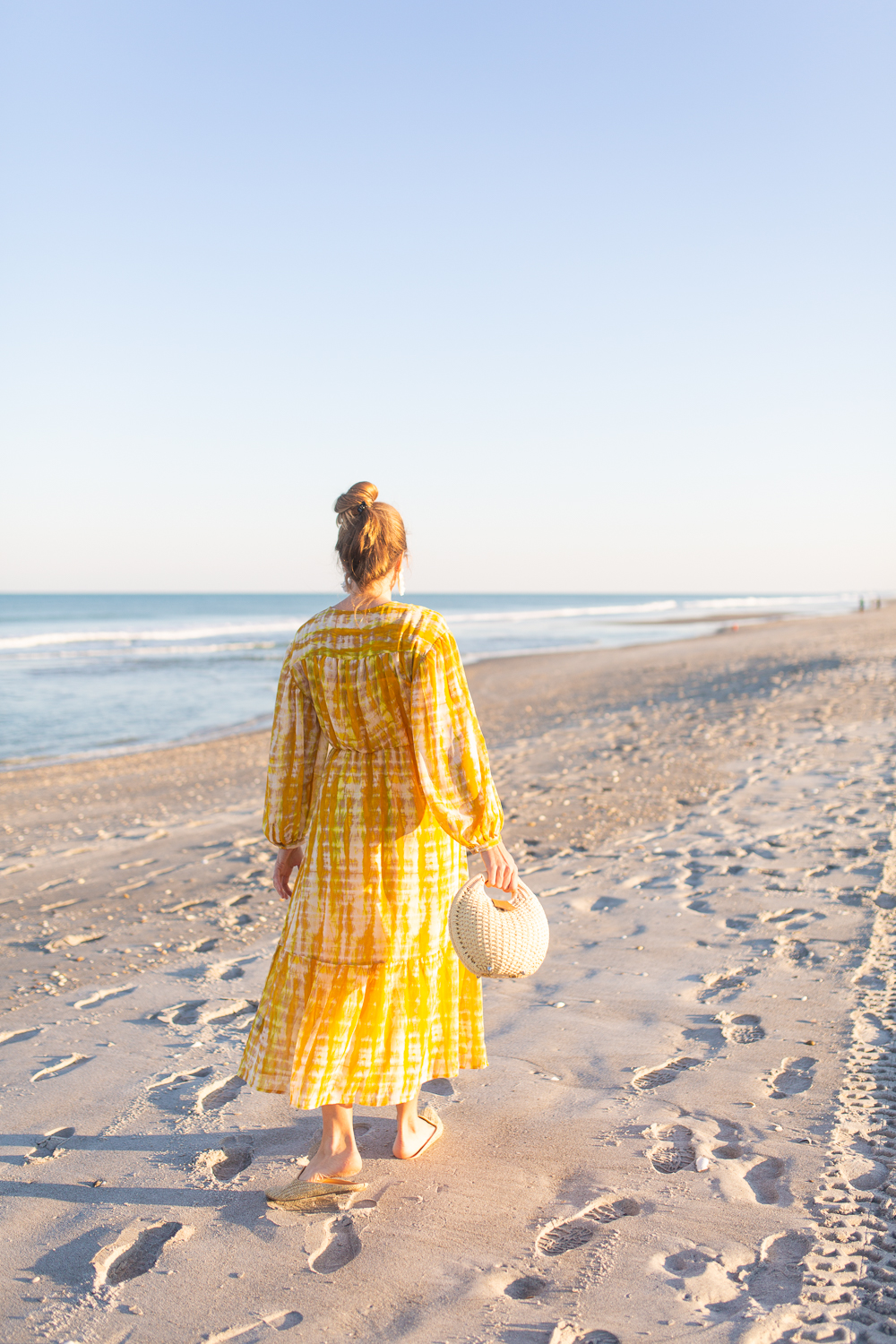 Why Sunshine Style?
Years ago an older man at a church I used to work at started calling me "sunshine" every time I would see him. The word always stuck with me because I felt like he saw something I never saw in myself and helped me truly believe it. Once I realized I was actually full of joy and cheery, I knew I wanted to use it as part of my blog name. And the one thing I loved more than being happy and enjoying the outside sunshine was style! So I combined the two things I love. Alliterations have also always caught my eye and they roll of the tongue and are easy to remember!
So, that's the quick little backstory! The name Sunshine Style is something I know I will love until I am old in a nursing home rockin on a rocking chair. The funny thing is that I always loved yellow as my favorite color but I don't think I've ever worn it more than since changing my blog name. If I was married I might have used my full name but knew in the long run changing that up with my maiden name would get to complicated. If I ever turn my blog into a bigger brand, e-commerce store or brick and mortar store, I just love the name Sunshine Style. It rolls off the tongue, is easy to remember and the brand can grow and evolve 5-10 years down the road.
Right now I know it's super cool to be an influencer and have everything about "me me me". Celeberities and many business people are known by their names/brands but that never felt right for me. My *hope* is to one day (in the very distance future), not have to be the entire face of my brand. I love blogging like no other but my heart longs to design and work very behind the scenes as a creative director. That's why I love Instagram, it kind of fills the gap between brands and their CEO's/owners. Who knows thought, I'm open to possibilities and opportunities and just enjoying the journey.
Lots of Sunshine,
Katie
When you hear or see Sunshine Style, what is the first thought that comes to mind?!