I did a thing. I bought a sweater dress in the hottest month of the entire year. Was it worth it?! 100% YES! Even though it literally is a gazillion degrees outside, I wore this sweater dress for it's first venture out to the mall last weekend. As weird as that sounds, the inside of building are usually freezing and I felt really comfortable! It probably sounds cliché but it really is a perfect summer to *fall* transition dress!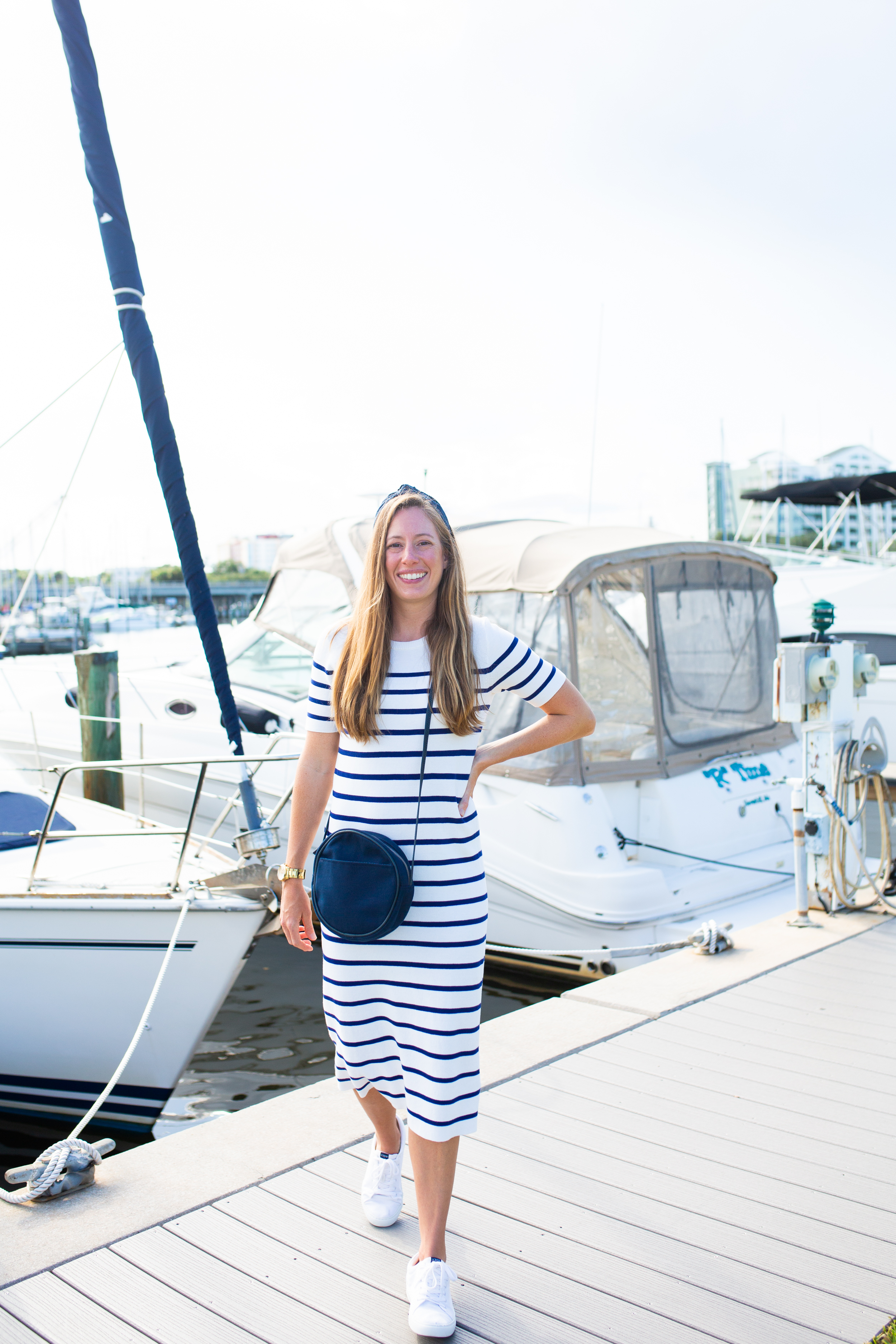 Summer to Fall Transition Sweater Outfit Details
J.Crew Sweater Dress (on sale under $26) / Shore Bag / J.Crew Factory Sneakers / Sunshine Style Headband
My mom and I went shopping and I wore this dress. It was an easy dress to slip on and off to try on other end of summer sale dresses! The dress is not really a sweater material and feels more like a heavy or thick cotton/knit material. It's made from 100% cotton and is really stretchy. The reviews say it was crafted from a Fair Trade Certified Factory which is really cool to me!
Usually tight or body con dresses are not really my thing, this one however has a really relaxed fit and hugs in just the right places. My super straight shape makes me feel like I have curves in this dress! The upper body is more fitted and it gets loosed by the booty/legs. I think that's why I love it so much, I don't feel like I am on my way to the club, ha!
Sizing Details: Runs true to size and has a relaxed fit. I ordered an XS.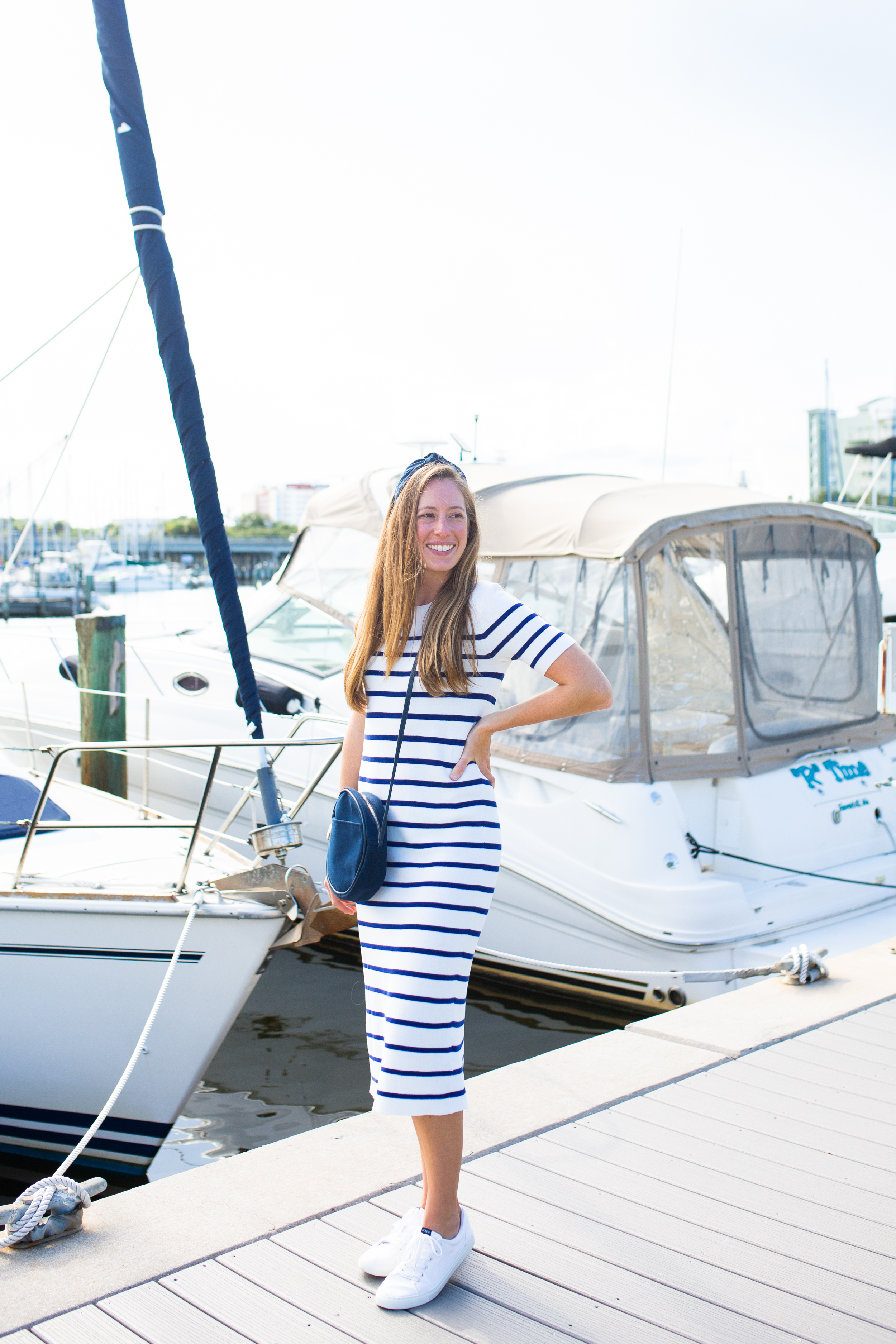 How to Style a Sweater Dress for Fall
As much as I hope with all of my heart I can start to wear fall clothes, it just will not happen until like…December (and that's a maybe). Adding on really light layers like white sneakers, a hat and denim jacket will help you feel and dress like it's fall when it's still summer outside. For Thanksgiving I am going to North Carolina with my family and will probably pack this dress to wear with a light jacket and boots since it's an easy transition piece!
Shoutout to my sweet mom for taking these photos after our fun mall trip!
Lots of Sunshine,
Katie