Pajama sets are one of my favorite things in the entire world. If those pajamas are colorful and have fruit on them…even better! When the Printfresh team reached out to me about collaborating for an Instagram post, I was beyond excited. They have been on my "must try list" for a few months after getting a few Facebook ads! I immediately knew I wanted to choose the Lemon Zest Short Sleeve Sleep Set! They were nice enough to let me choose 2 pairs, so I chose the Lemon Zest Long Sleeve Pant Set for my mom so we could match! Even as an adult it's fun to match your mom!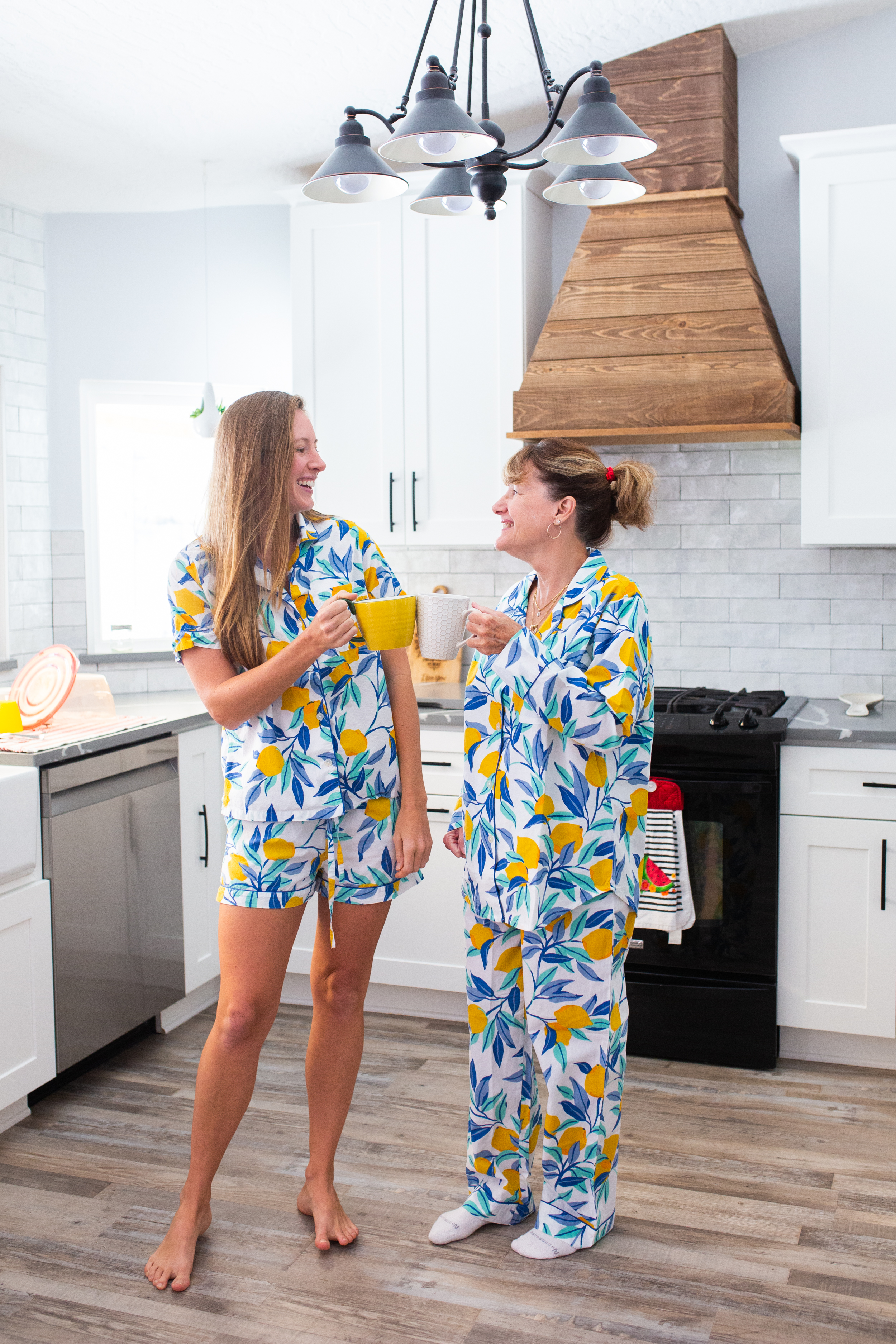 Sunny Outfit Details
My Lemon Zest Short Set / My Moms Lemon Zest Pants Set
It's so funny, I know my mom is shorter than I am but wow, this photo of us together really makes me feel like a giant! I love us twinning in our new Printfresh pajamas! Her Birthday was last week and I surprised her with the long sleeve set! In a few weeks, we are going to Vero for a weekend beach trip and I will make sure we bring our matching pajamas!
Does anyone else call them jammies?! My mom always told us growing up to go grab our, "jammies". To this day I still call them that and wear them to bed every single night. Years ago, it used to be soooo hard to find matching pajama sets! I remember Target was literally the only store that sold them and my friends told me if I wore them, I'd look like a grandma. Probably true, haha! Now my closet is a mix of ratty t-shirts from NJHS in 8th grade and beautiful pajama sets from brands like Printfresh.
This is a new to me brand and I wanted to give as a descriptive review as possible in case it's new to you also! Keep reading for sizing details, what makes Printfresh unique, where they are made, pricing and their effort to keep their designs sustainable!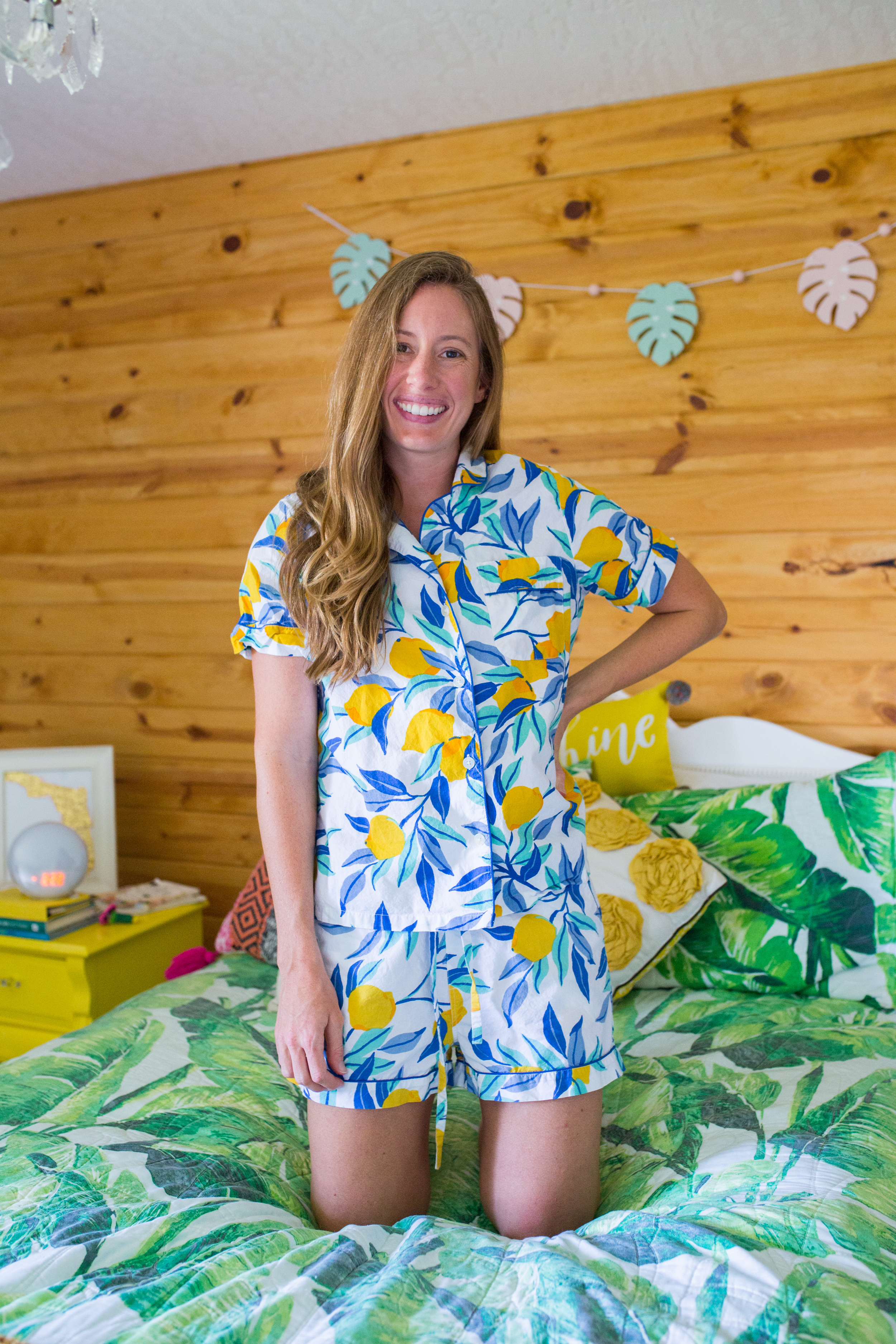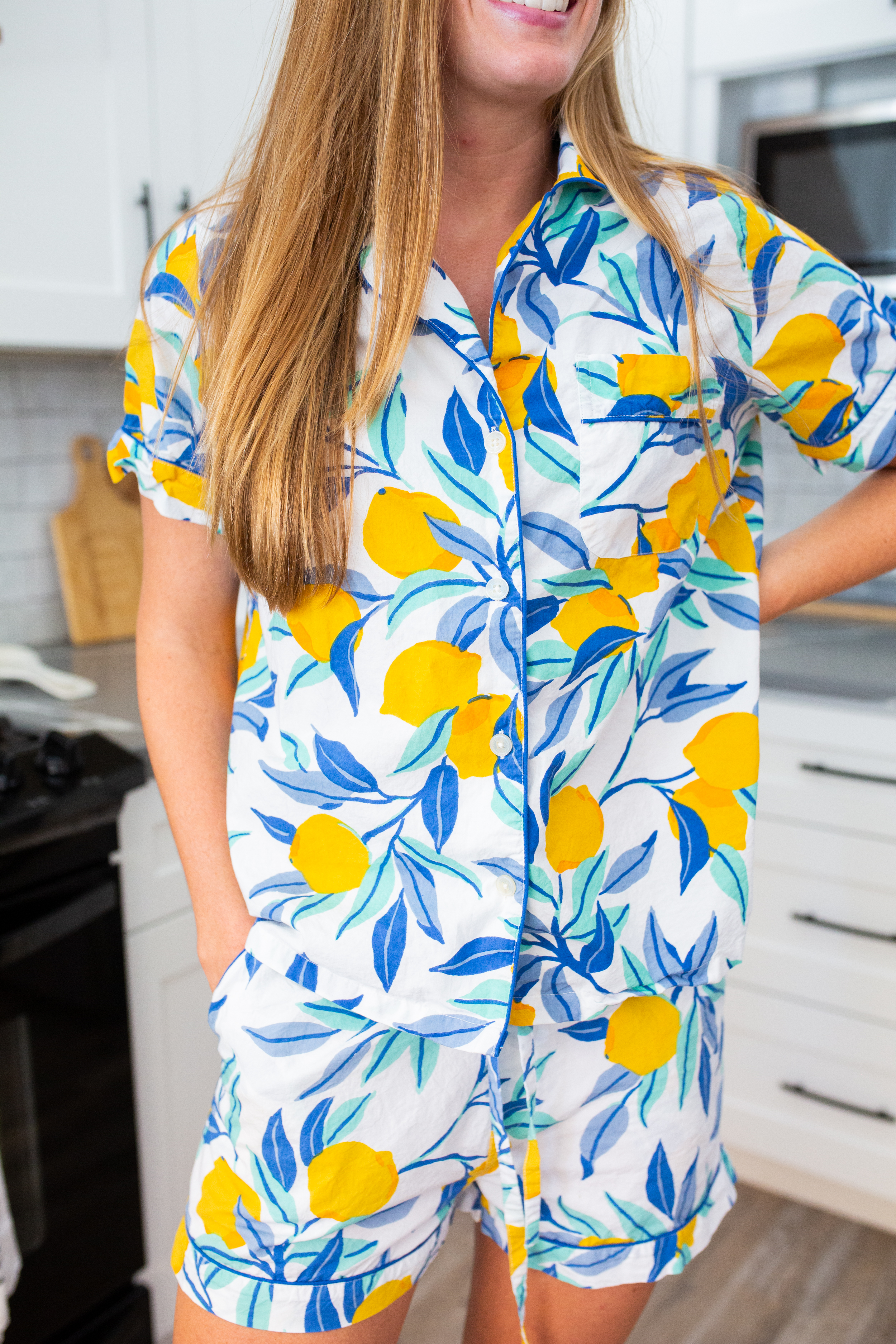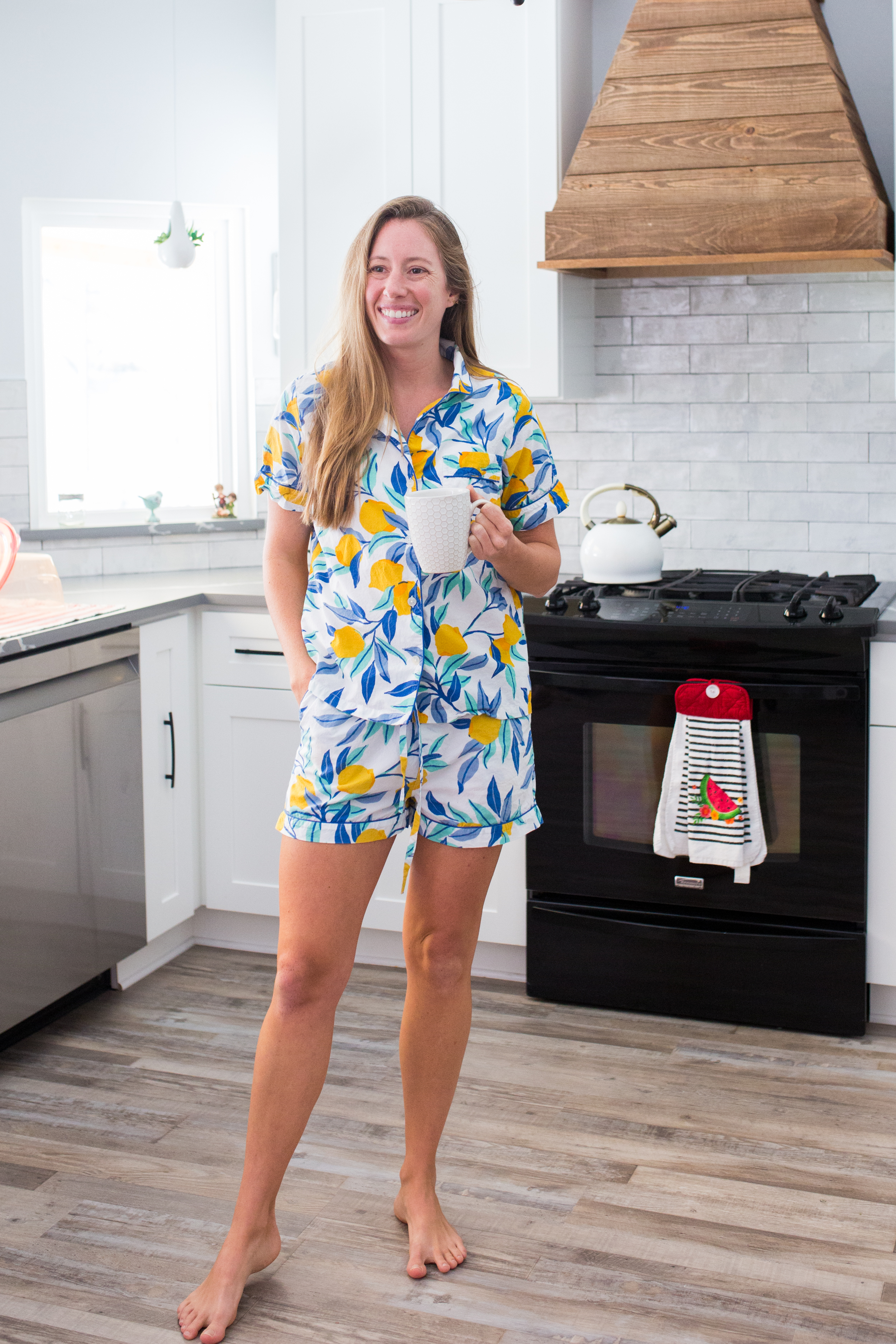 My heart loves the story behind a brand and what makes them special. Printfresh designs are handcrafted, eco-friendly and every print is whimsical, bright and bold! So, Amy the owner has a history in textile design and uses her love of plants, animals and home decor for inspiration! I love the fresh perspective she brings and how unique each design is!
They sell matching pajama sets, robes, nightgowns, sleep shirts and separates in XXS-6X!
What Is the Sizing and Fit Like?
When I wear pajamas (which is every night), I like them slightly loose to be as comfortable as possible when sleeping yet not super baggy. These are the happy medium! I chose a Small for myself and a Medium for my mom. Those are the normal sizes we wear in pajamas and they fit really well! Also, I didn't realize they had petite sizes in the long sleeve pajamas set and should have ordered my mom an M/P!
Also, I would say, the tops run pretty "oversized". I could easily wear an XS top and a Small bottom. Same for my mom in the long sleeve and pant set. She could wear a Small top and Medium bottoms. You cannot order separate sizing for tops and bottoms in the matching sets, so my recommendation is to keep your normal sizing (no need to go up or down).
To shrink the top some, I washed it and dried it. The bottoms I wash normal and lay them out to dry. It's a little inconvenient but I don't mind. Even if I washed them, they would still fit, I just like my bottoms a tad loose.
Where Are They Made?
All of their pajamas and sleepwear are manufactured and screen printed by artisans in India!
Are All of Their Produts Made Sustainably?
Yes, all of their pajamas and fabric come from suppliers who are environmentally conscious! You can read in more detail about how they eliminate waste, find eco friendly mailers and reduce their carbon footprint here!
Their fabric is made from GOTS Certified Organic Cotton as well!
Is the Quality of the Pajamas Worth the Price Tag?
Something really unique about these pajamas is that they are made from 100% organic cotton. These are probably the highest quality pair of pajamas I own. Printfresh really went above and beyond to create a sustainable brand! Yes, the price tag is steeper than I normally pay for pajamas. So, if you have a heart for buying eco-friendly clothing and supporting artisans that receive fair wages and want to support a company that goes above and beyond with the smallest details like finding environmentally friendly packaging, I would honestly say yes, they are worth it.
When you open the package, you can tell they are made from high quality cotton that will last for years. They get softer with each wash and feel really comfortable on! If this is not something you can afford at the moment, that's okay! Also, they would make really great gifts for expecting moms, grandparents, new graduates, brides to be and Christmas presents!
These Printfresh pajamas were gifted for an Instagram post. I wanted to write a full review in a blog post for you! All sunny opinions are my own!
Lots of Sunshine,
Katie