There must have been a huge heat wave to hit this weekend because it was hot with a capital H-O-T. My skin has always been sensitive and burns super easy. I am a natural red head with fair and freckly skin. I am fortunate that I do tan but also burn super easy if I don't wear sunscreen or some type of top to protect my skin. Especially when it's the middle of the summer and the sun feels it's absolute hottest.
I was outside everyday this weekend at my two favorite places, the pool and the beach. When I went to the beach with a friend for a few hours I wore my striped rash guard towards the end. My skin can handle an hour or so but after that it needs to be under a screened porch, umbrella or covered with a rash guard. Rash guards in my opinion are the best option to limit sun exposure if you are going to be outside for several hours and want to skip sunscreen.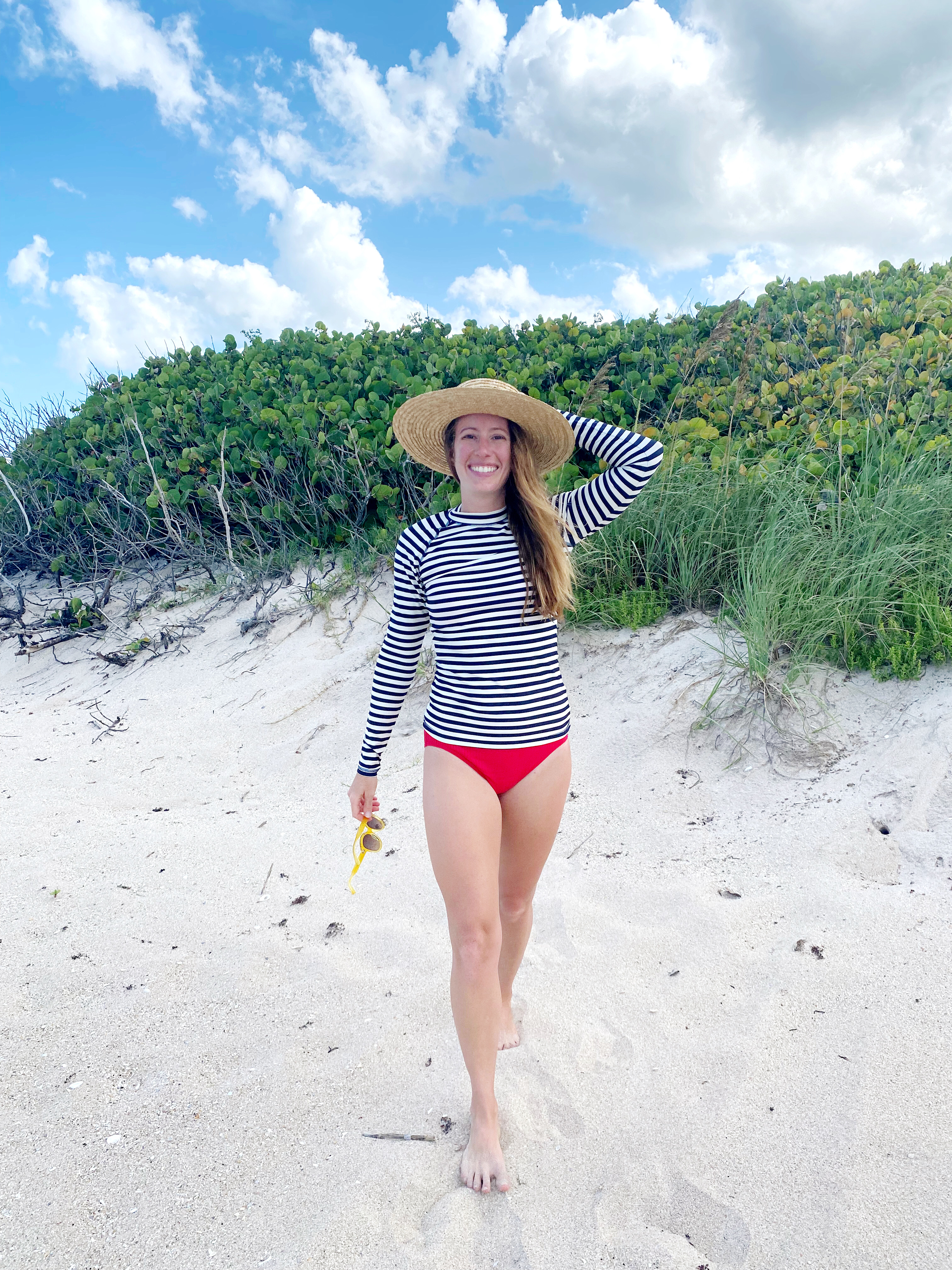 When I went to Hawaii 3 summers ago (cannot believe it's been that long), I brought my rash guard with me everywhere! Basically it was my life line! There would be days I would be outside in the for 10-12 hours and needed to keep my skin from burning.
The material itself is really comfortable and stretchy. It's made from the same material as a swimsuit and has UPF 50 for sun protection. This means it dries really quick and wicks moisture! There is a zipper in the back to easily take it on and off. If you are looking for a more budget friendly option, I found this almost identical rash guard on sale for $20!
Just a little FYI. Keep in mind, it's not a wet suit top. If your trying to stay warm in cold water, this shirt will not keep you any warmer if it's wet. On the other hand, if you slip it on as an extra layer on a breezy day, it will serve as an extra layer and keep you warm.
Sizing: Fits true to size. I am wearing a Medium. The reviews on the top said to size up because it fits snug (Rash Guards are supposed to fit slightly tighter). I could easily wear a small as it's pretty loose in the chest and arms. If you are not wanting a fitted or tight shirt, I would size up.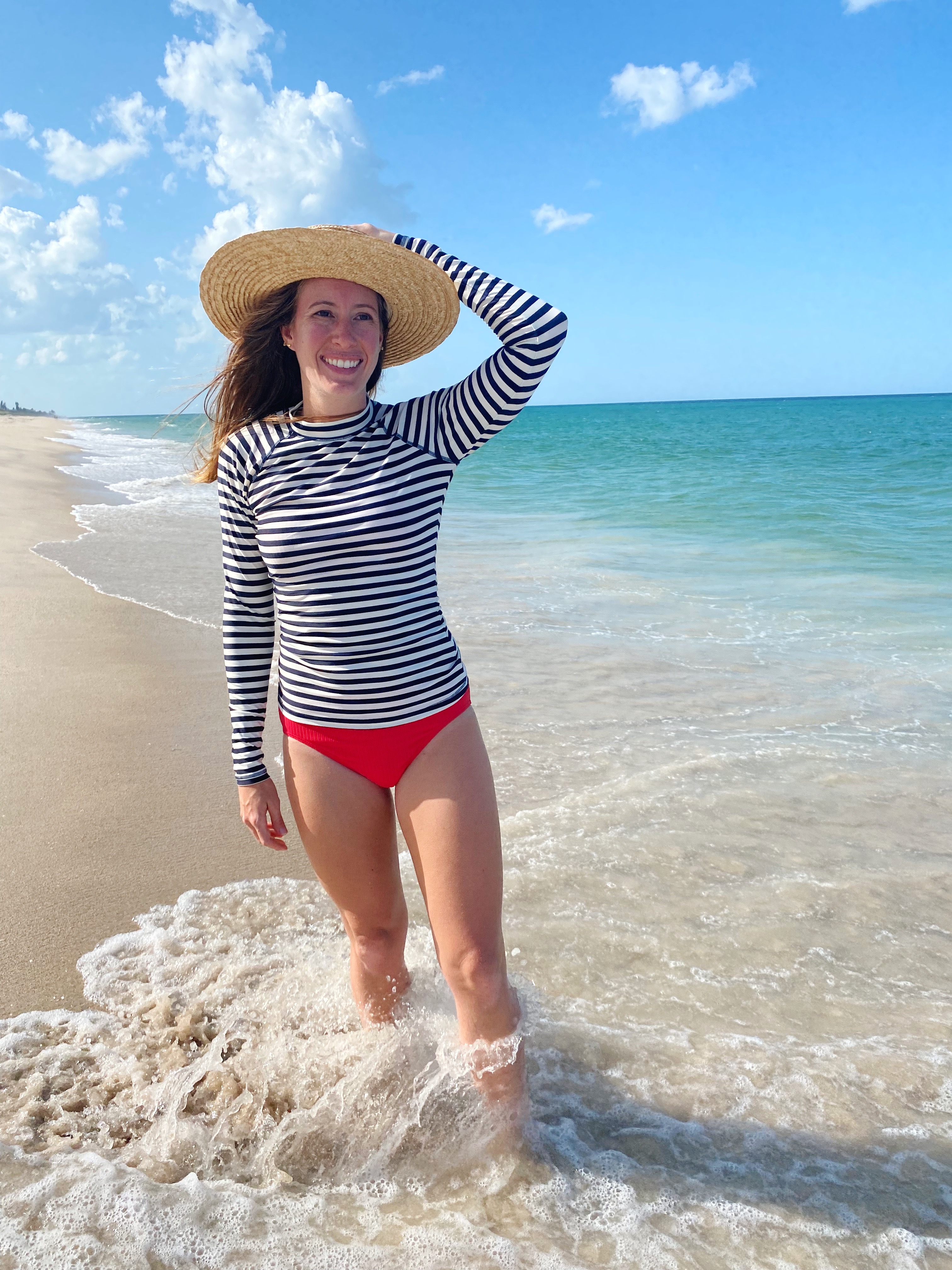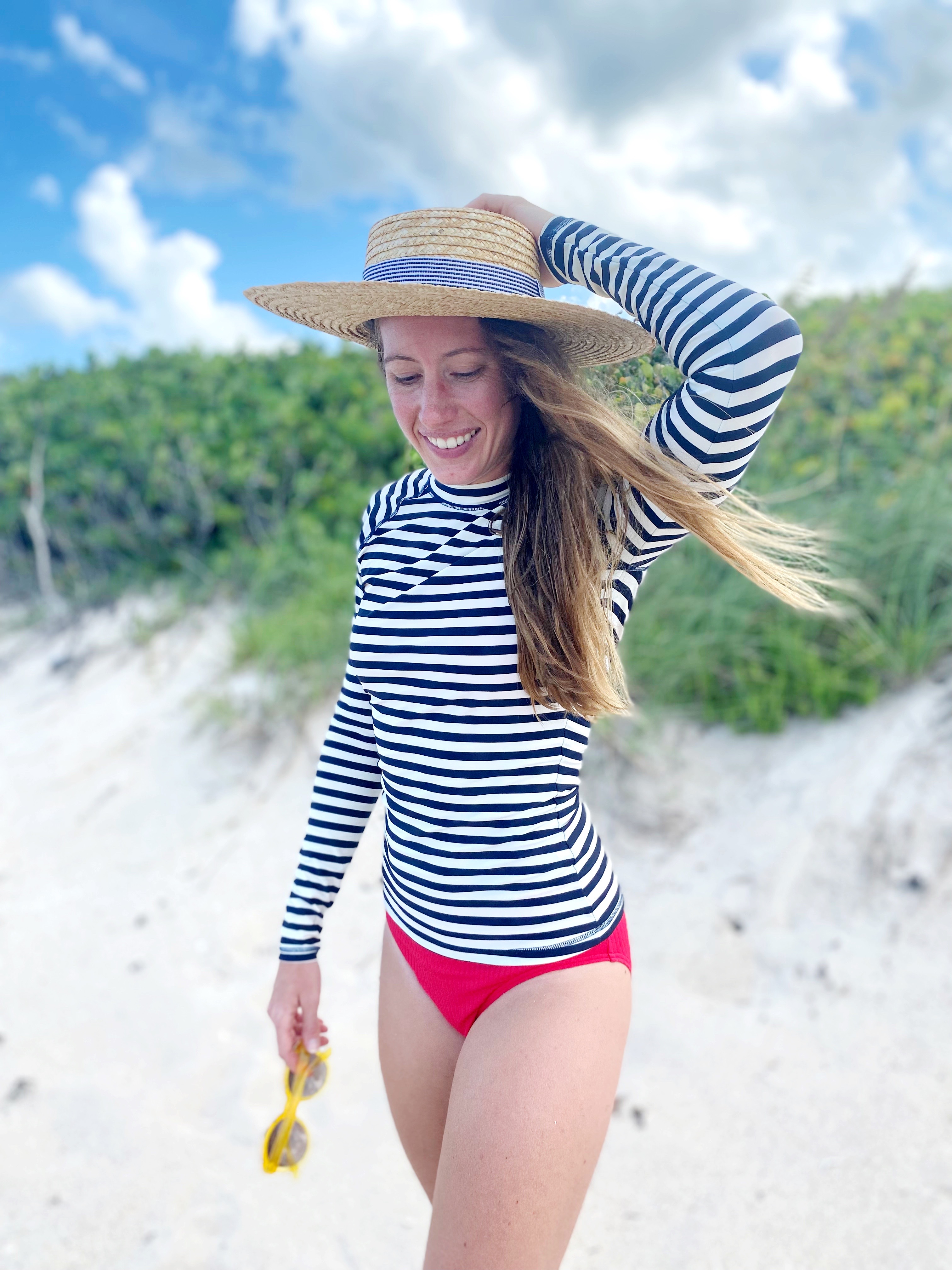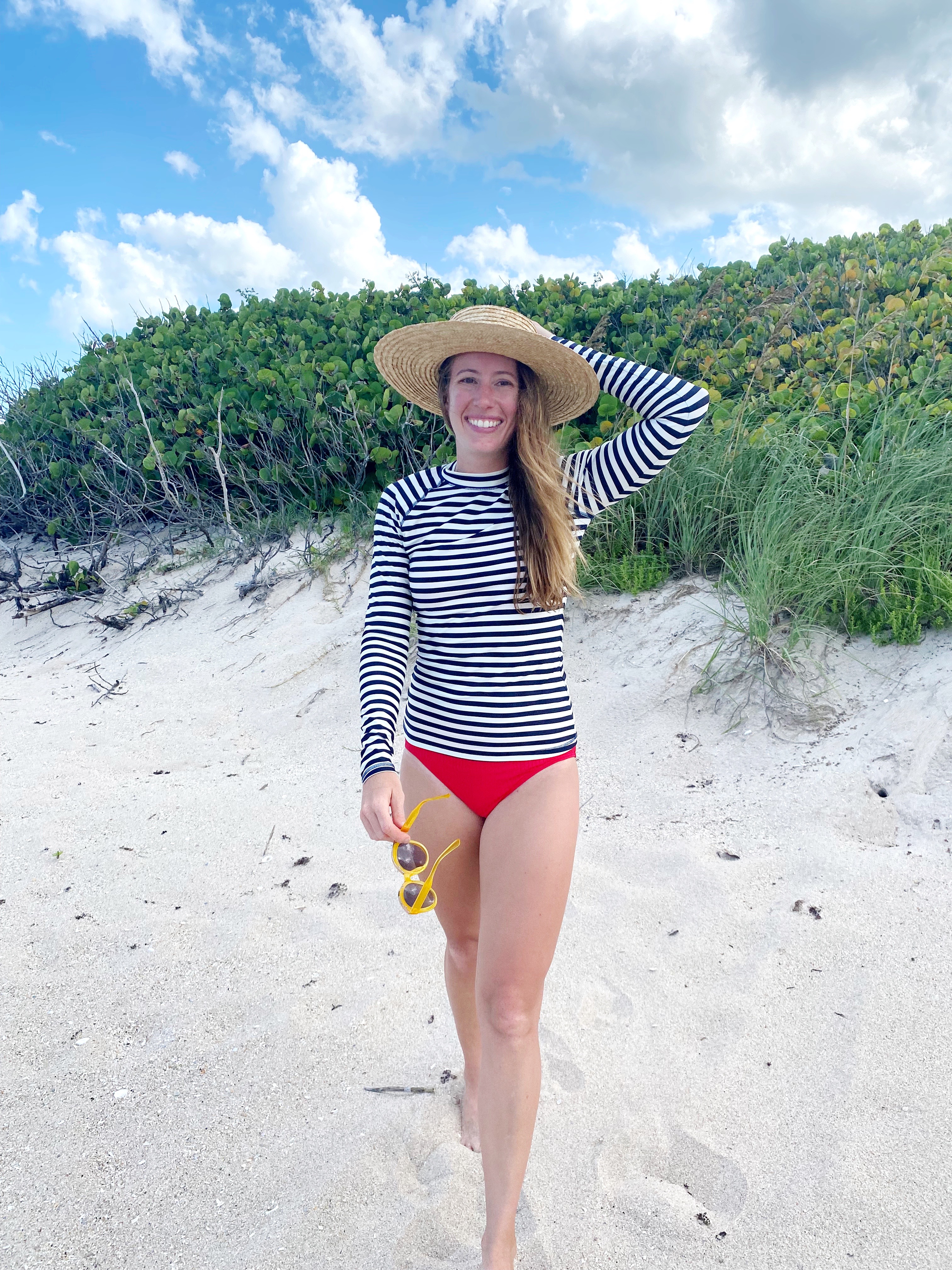 Shop Striped Rash Guards
Lots of Sunshine,
Katie