It's nowhere near fall in Florida and I cannot pretend I am transitioning my summer wardrobe. I would call it my end of summer wardrobe! It's still very warm and humid here.
Even though it's still summer here until September, I start to learn more towards classic and timeless pieces. Right now, blue and white dresses are at the top of my list. Most of the dresses I rounded up today are under $40!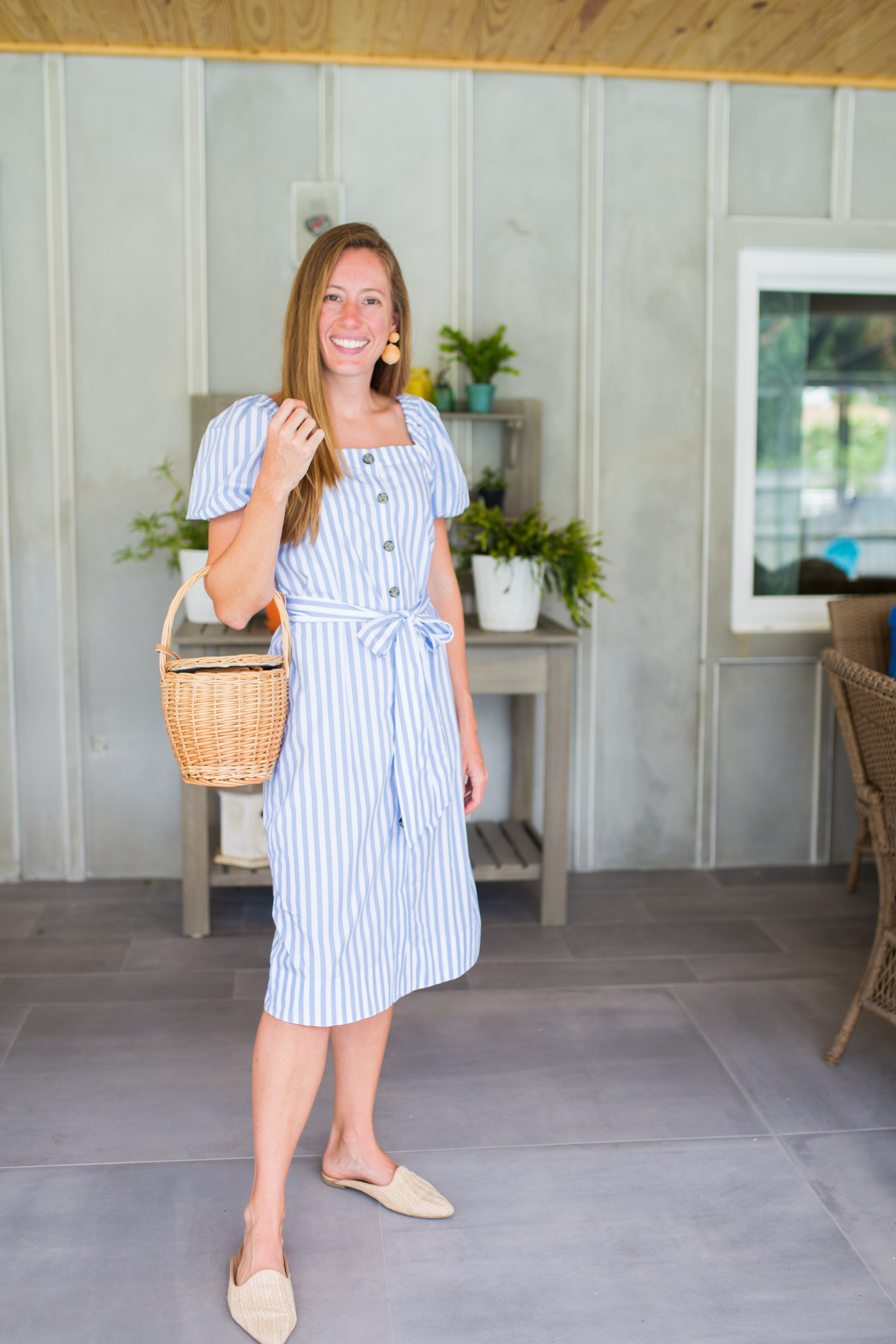 J.Crew Striped Dress, on sale under $30
Blue and White Dresses Under $100
This blue and white striped dress just arrived in the mail this weekend and I was so excited to wear it to church! I have 2 different types of style, beachy/coastal and classic. During the end of the summer, I love to embrace more classic pieces. It fits like a dream, is so feminine and is on crazy sale for under $30!
Do you have TikTok? It's so much fun and my favorite new way for funny entertainment. I made a style video with this dress so you can see the fit and movement!
Sizing: I ordered a X-Small!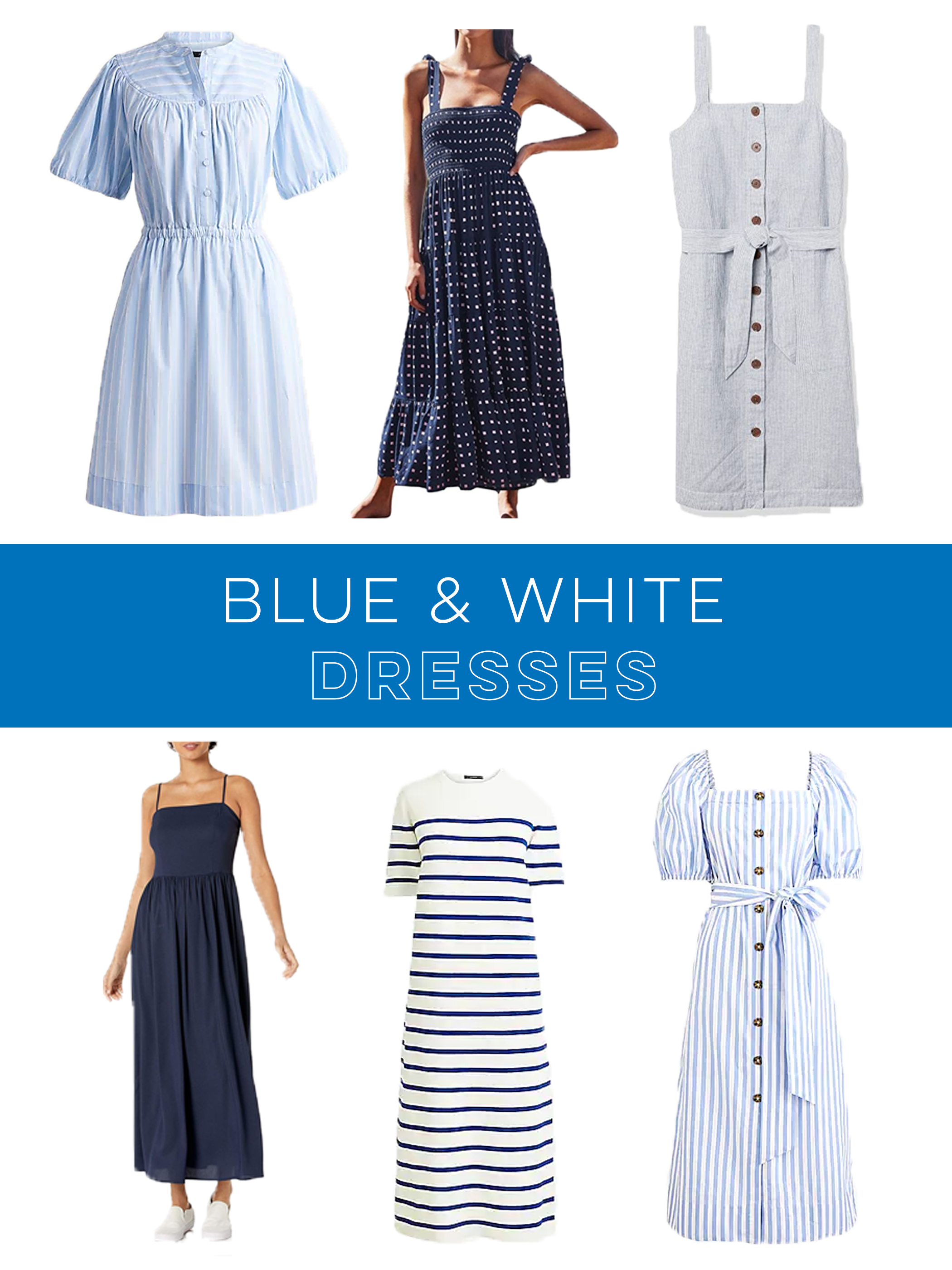 J.Crew Puff Sleeve Dress / Navy Tie Strap Dress (under $40) / Button Up Stripe Dress (under $35)
Navy Maxi Strappy Dress (under $40) / Striped Sweater Dress (under $21) / Tie Waist Cottage Dress (under $30)
There is just something about a classic blue and white dress! Living in a warm climate is funny. I don't think I have ever transitioned my entire wardrobe over and put away dresses and brought out a pile of sweaters and jeans. What I usually end up doing is embracing more of a classic wardrobe. Usually I am drawn to pieces with stripes, classic white tops, white jeans, denim and structured dresses.
Cool Tones Dress
Dresses in cool tones like blue and white are my go-to for the next few months until it cools down (which is not until like Jan lol). It is the best of both worlds, you can *sort of* transition your wardrobe and embrace fall in a Southern type way. I love this tie strap navy dress (under $40) and think it makes the perfect end of summer addition to a classic wardrobe!
Call me crazy, I ordered a striped sweater dress for *fall* and plan on only wearing it inside until further notice. The dress is extremely comfortable and on major sale for $21! If you will be traveling up North in the next few months, it will make a great transition piece!
P.S. Tune in on Wednesday for a new Reel and post with a few Amazon finds all under $40!
Lots of Sunshine,
Katie