Whoa, I am so excited to finally be sharing my Oahu Travel Guide! For those who don't know or are new here, I stayed in Oahu for the entire month of June this past summer. I was a teacher, had off for two months, took the plunge and decided to live like a local for a month in Hawaii. Read all about why I decided to go specifically to Oahu here and my Hawaii recap here. This guide is full of everything I explored, the best hikes, places to eat at, beaches to go to and so much more!
Before I get started, I just want to clarify that this guide is geared for someone who wants to go on an adventure!!! When I booked this trip, it was with adventure and a budget in mind. I decided to forgo a car rental and explore the entire island by bus to save $. Oahu is actually the only Hawaiian island that is completely accessible by bus. This limited me a tad, as the bus took 3x/s as long to get anywhere. If you do decided to visit Oahu, I would recommend renting a car (unless your like me an on a super strict budget)! Oahu is so beautiful and there is literally something for everyone to do. What you will find are incredible views, fun hikes, the best food trucks, beautiful beaches, snorkeling spots, and all the nature and outdoor adventures you could ever want!
I set out on this trip with an adventurous spirit wanting to be wild and free. This trip was very spontaneous and incredibly fun! I traveled alone but had a few friends come visit. I left with exactly what I was looking for and came back with the desire to travel more and test my limits! If your looking for an amazing place to adventure, I'd 100% recommend Hawaii any time! I've broken up this Travel Guide into 6 Categories: Beaches, Hikes, Waterfalls, Food and Dessert, Activities to Do and Shopping. It's my longest post yet, full of helpful info, so let's get started!
The Best Beaches of Oahu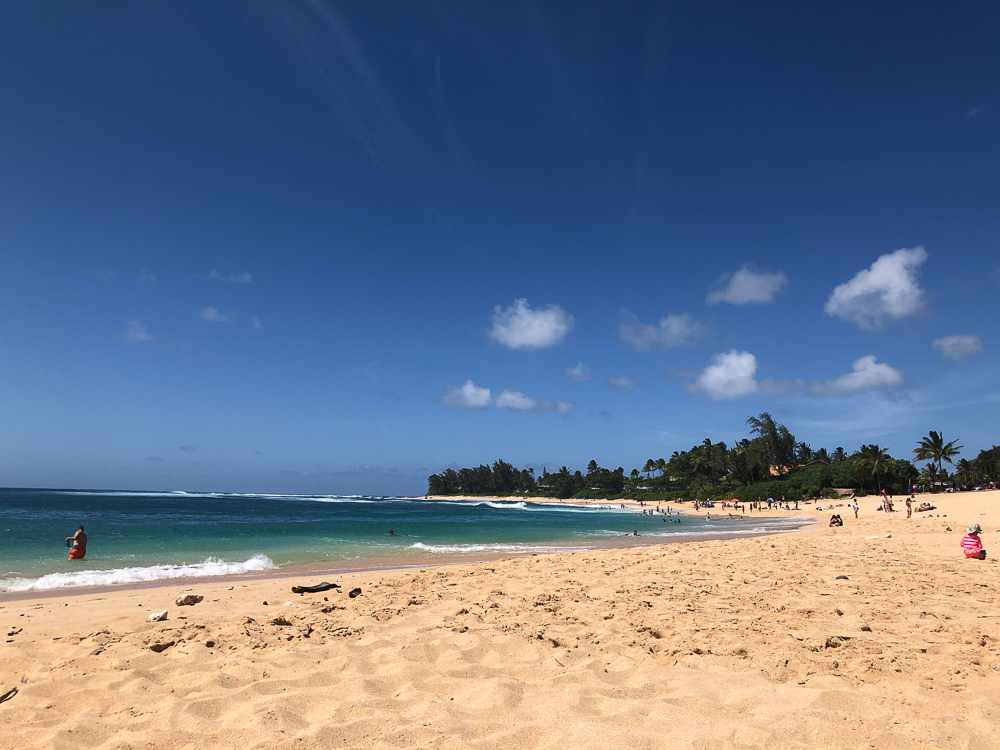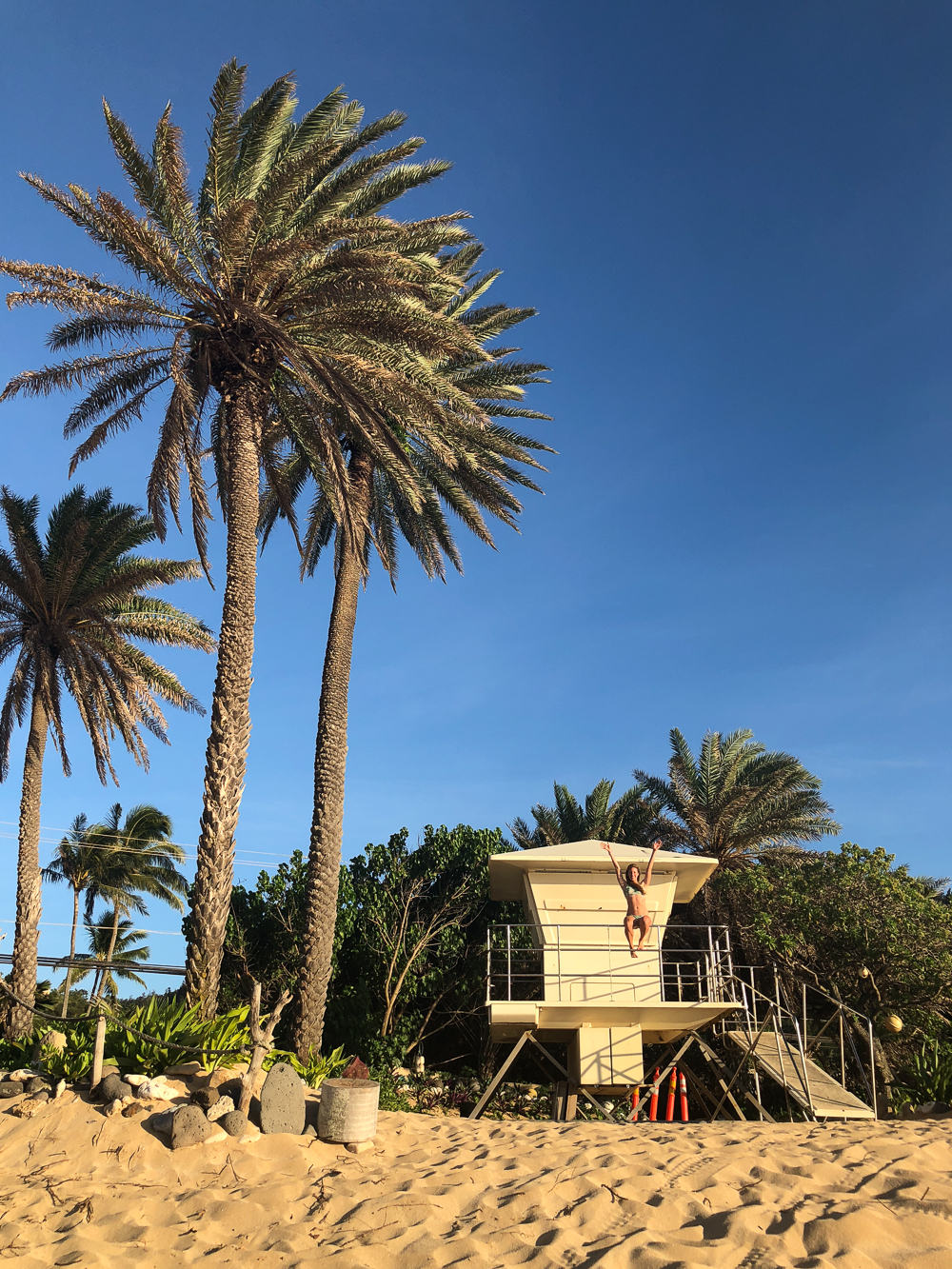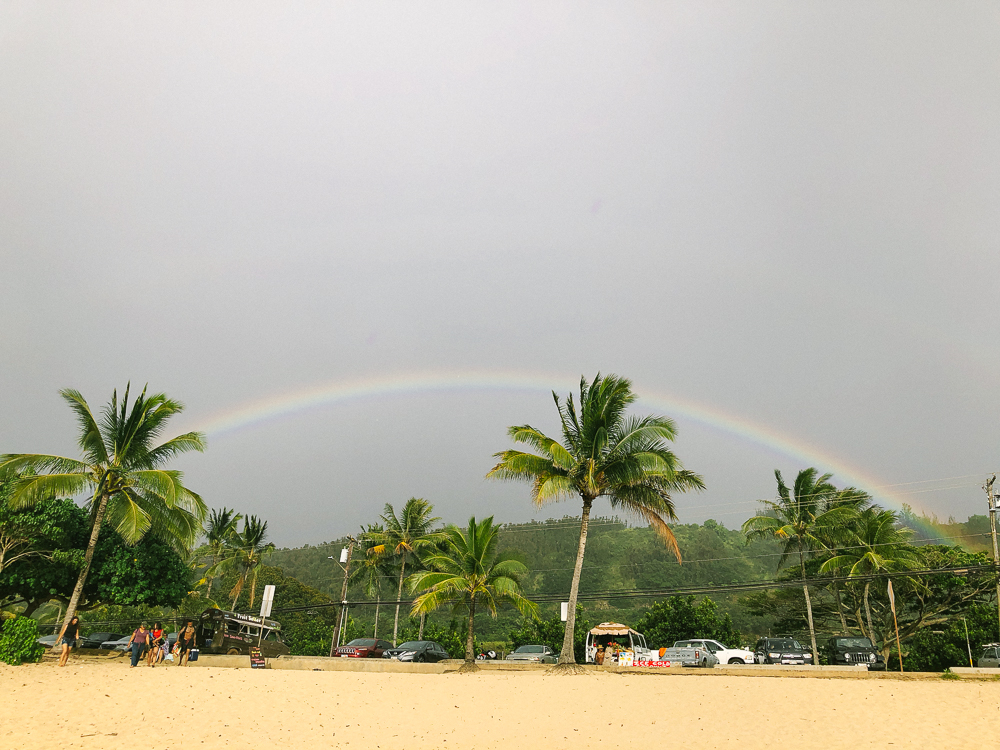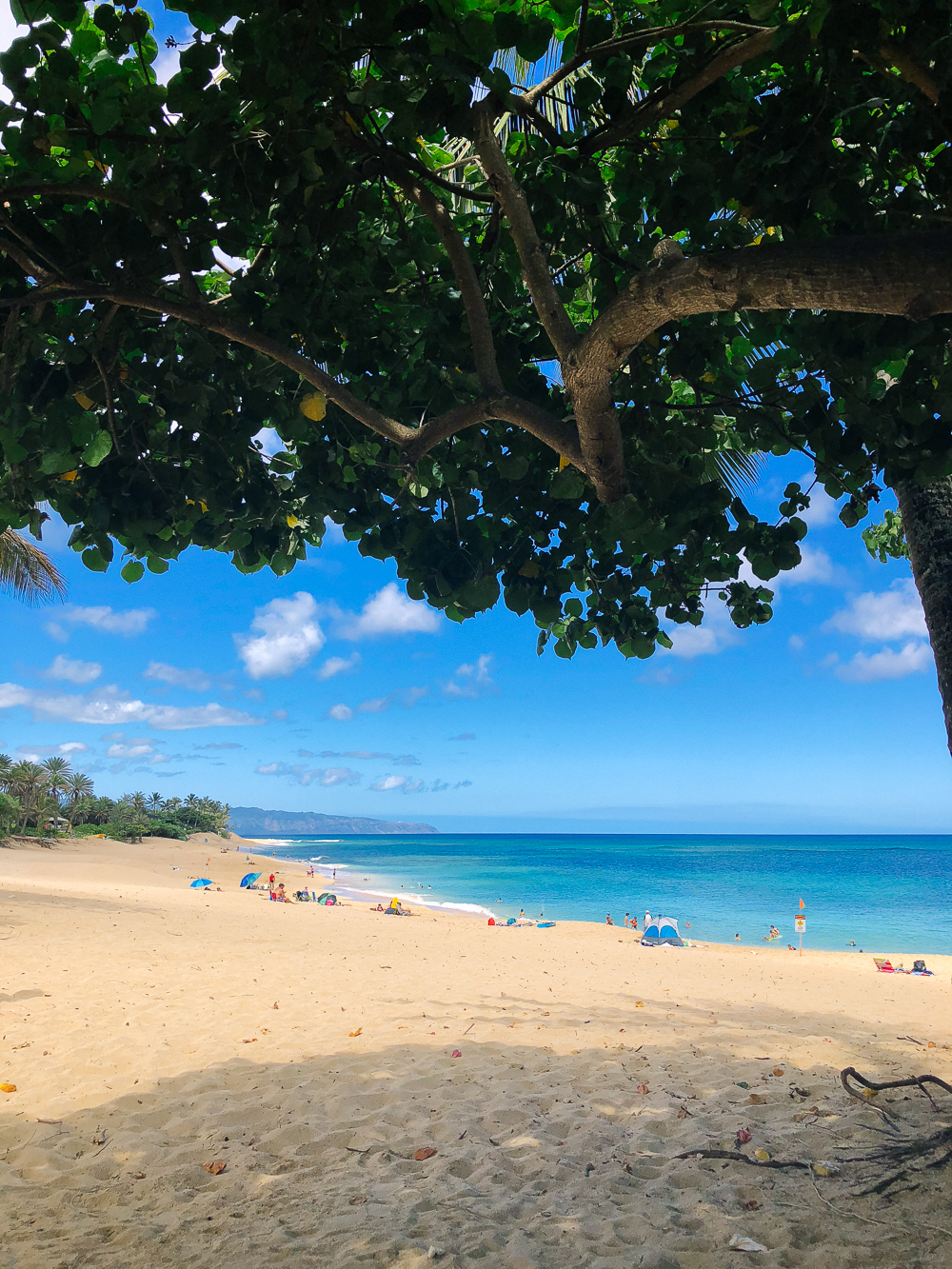 Sunset Beach (all three photos above)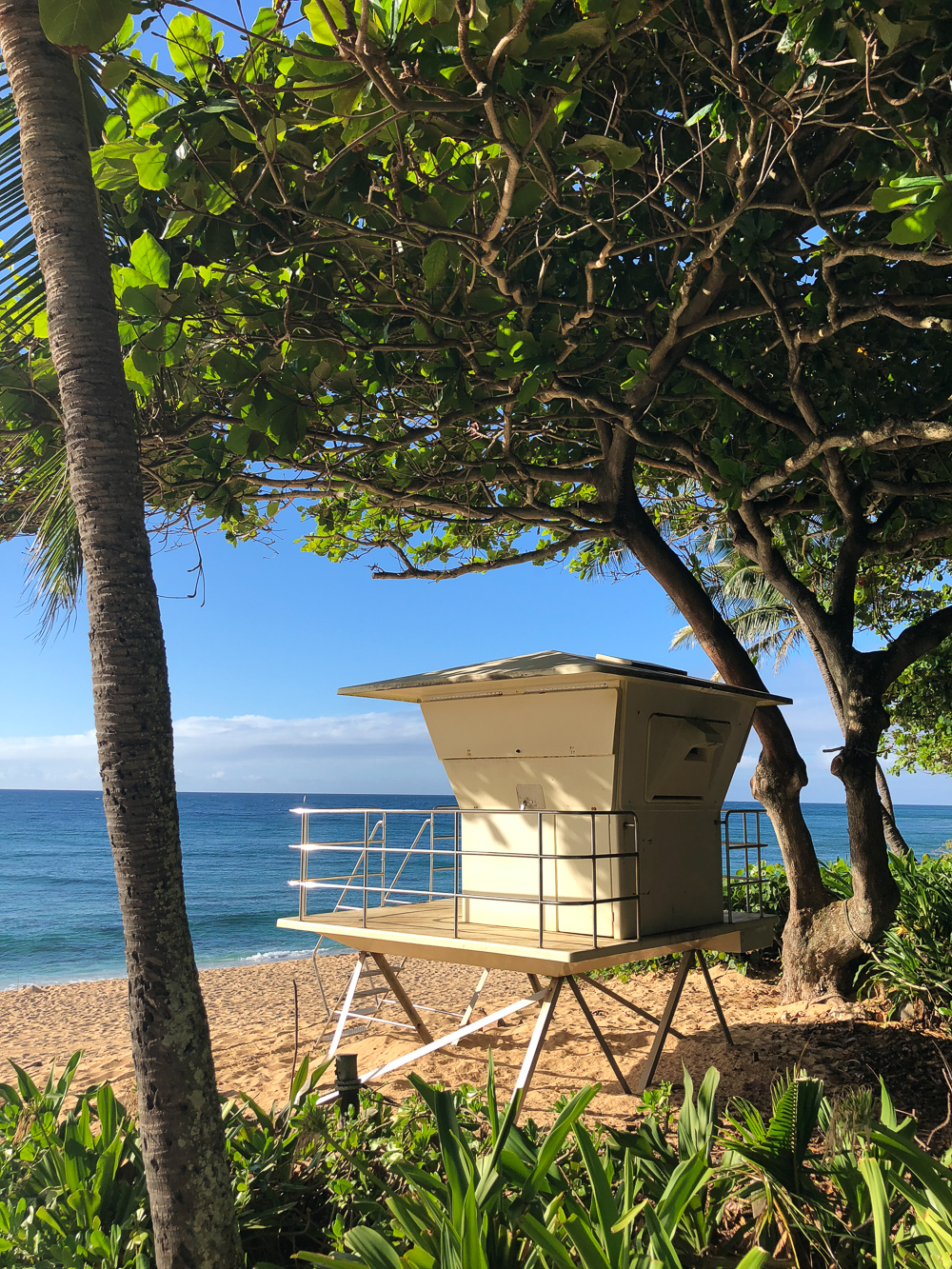 The famous Banzai Pipeline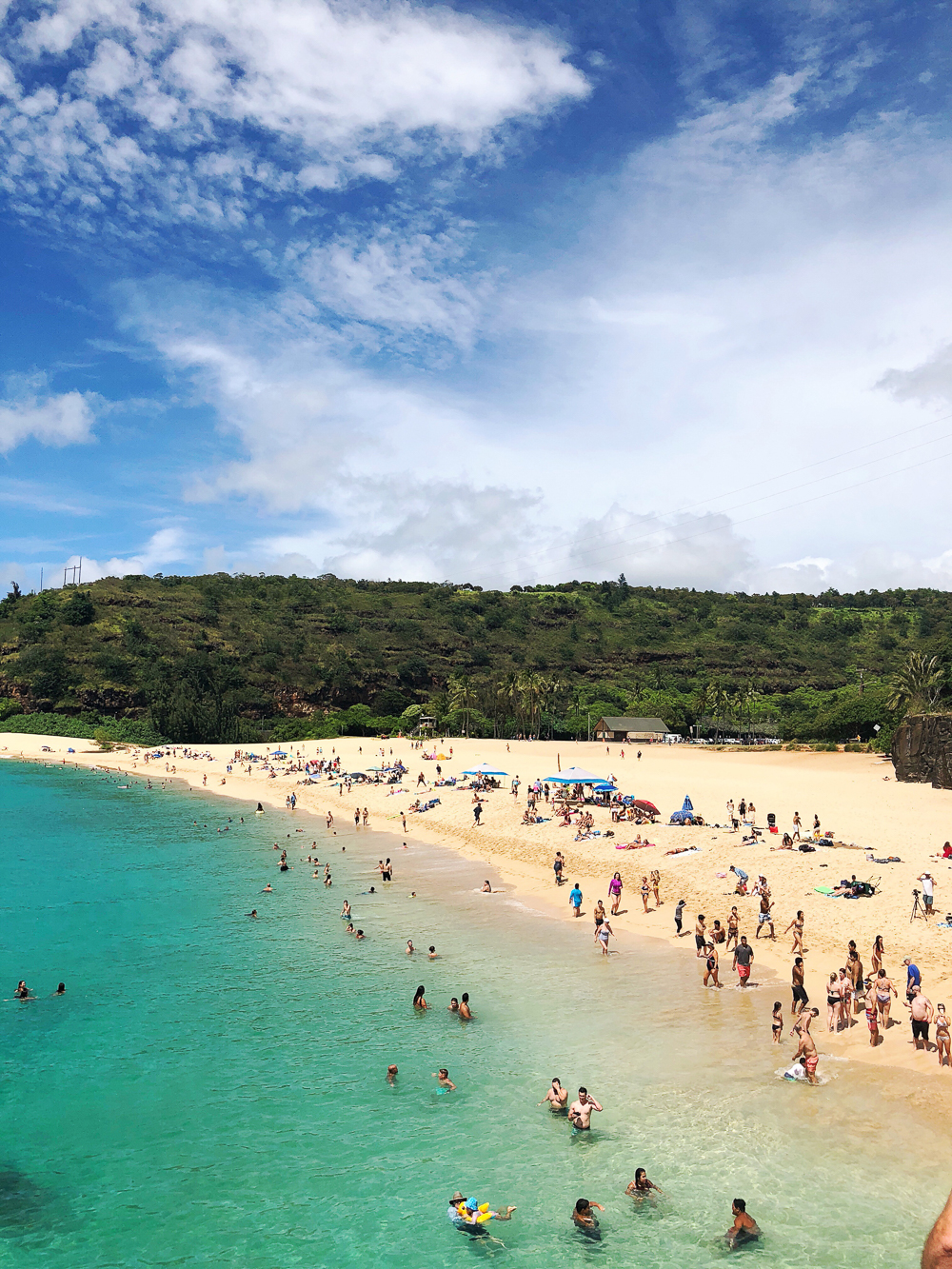 Waimea Bay (taken from the 25 ft rock you can jump off of!)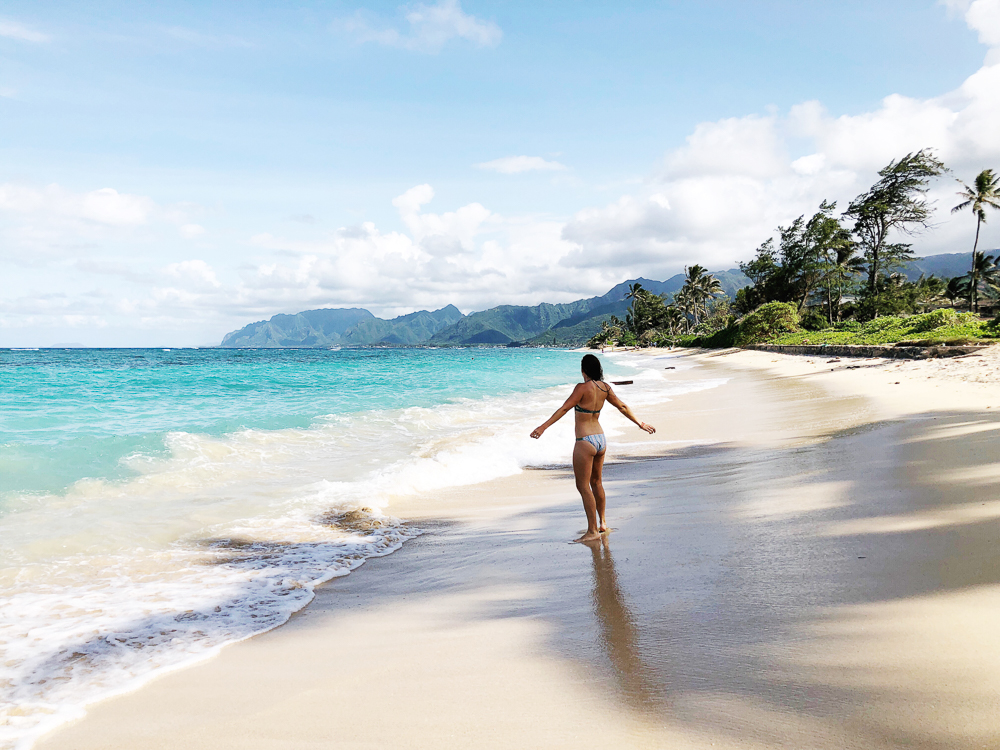 Laie Beach (only a 5 minute walk from my rental on Laie Point!!!)
The beaches in Oahu are completely flat in the summer (April-October). Come winter, swell forms making the waves as big as 30 feet and only those who are professionals should attempt to swim in the waves. Surfers from all over the world come to the North Shore of Oahu in the winter just to surf the waves! So if you are planning a trip to Oahu and don't want to risk the waves, go in the summer! It's actually their off season, so it's less busy!
Sunset Beach – Super beautiful. One of my favorite beaches and my most visited one on the trip! A local sells fresh coconuts here and they are delish! Perfect place to swim in the ocean and watch the sun set!
Waimea Bay – FAV beach hands down! The water is crystal clear, has a 25 ft rock to jump off of and tons of sea life for snorkeling!
Laie Beach – I stayed in Laie and walked to the surrounding beaches. Mostly locals visit the beaches here which is so relaxing and no big crowds.

Sharks Cove – One of the best places to snorkel at! Tons of fish to see. Lots of tourists but I still had tons of fun!
Turtle Beach – You can snorkel with turtles here and also see them resting on the beach! They are absolutely adorable. Watch out though, their not to be touched.
Kailua and Lanikai Beach – Prettiest beaches with soft sand and calm water. This is your ideal place for a photo opp with the Mokes in the background! If your looking for the beach that's on the cover of a Hawaii magazine, this is your beach! Just check for weather conditions before to get your crystal blue water experience!
Makapuu Beach – A local recommended this beach that's known for amazing views and big waves in a small ! It was so much fun jumping in the shore break and we also got to watch lots of local surfers and profesh boggie boarders! Also right by Makapuu Lighthouse.
Sandy Beach – Did not go here but a local recommended it who sells coffee on the beach! Located in Honolulu and looks beautiful in photos!
Banzai Pipeline (Ehukai Beach) – Kind of small and not the prettiest beach in my opinion but it's iconic and fun to step foot on the ground where all the famous surfers have surfed at. Home of the several surf competitions in the winter.
Hanauma Bay – Great snorkeling spot with calm water near Honolulu. It's a state park, so you must pay $7.50 to get in.
Waikiki Beach – Perfect spot to learn how to surf but very touristy and insanely busy. Not my type of beach at all, although it's an extremely famous spot that I felt was a must see at least once. To keep away from the tourists and have a more relaxing beach day, try to stay towards the North side of the beach called Queens Beach or the South side by the Fort De Russy Boardwalk.
The Best Hikes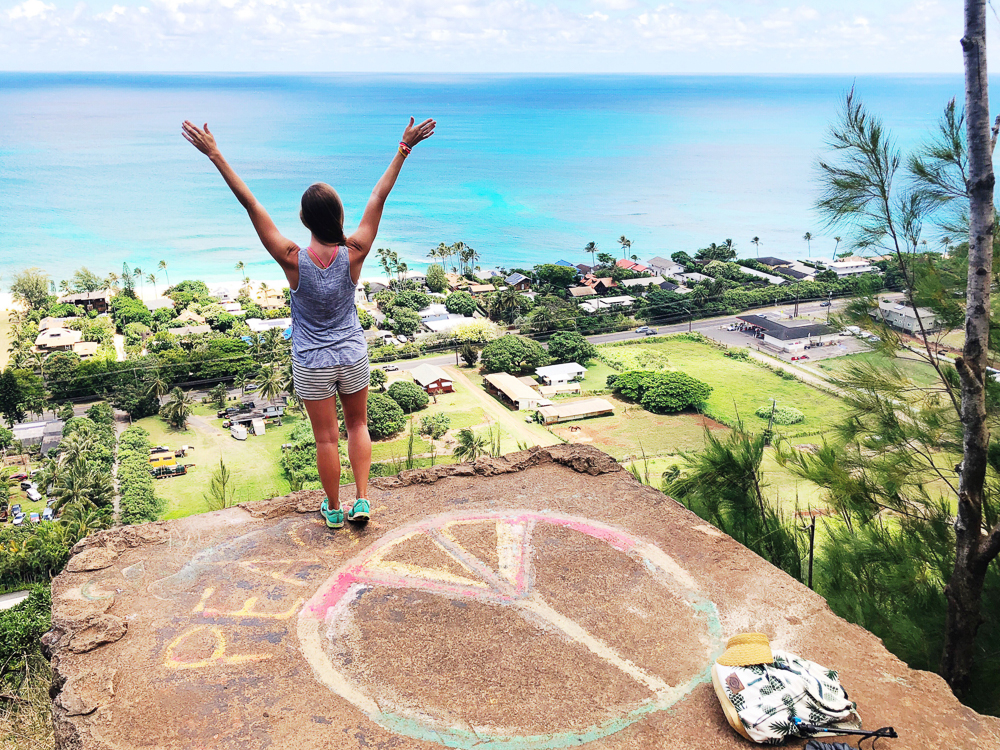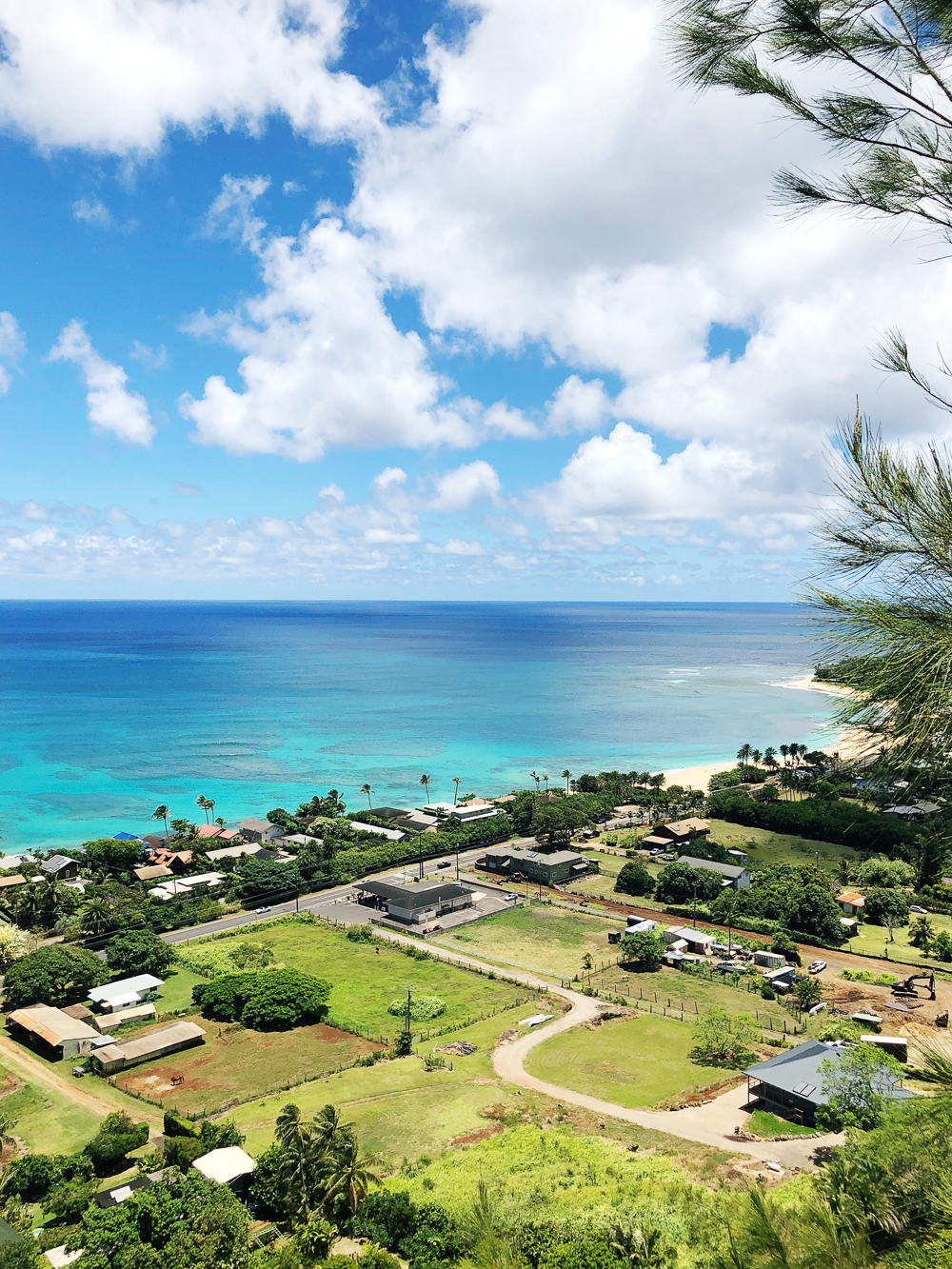 Ehukai Pillbox Hike (first two photos)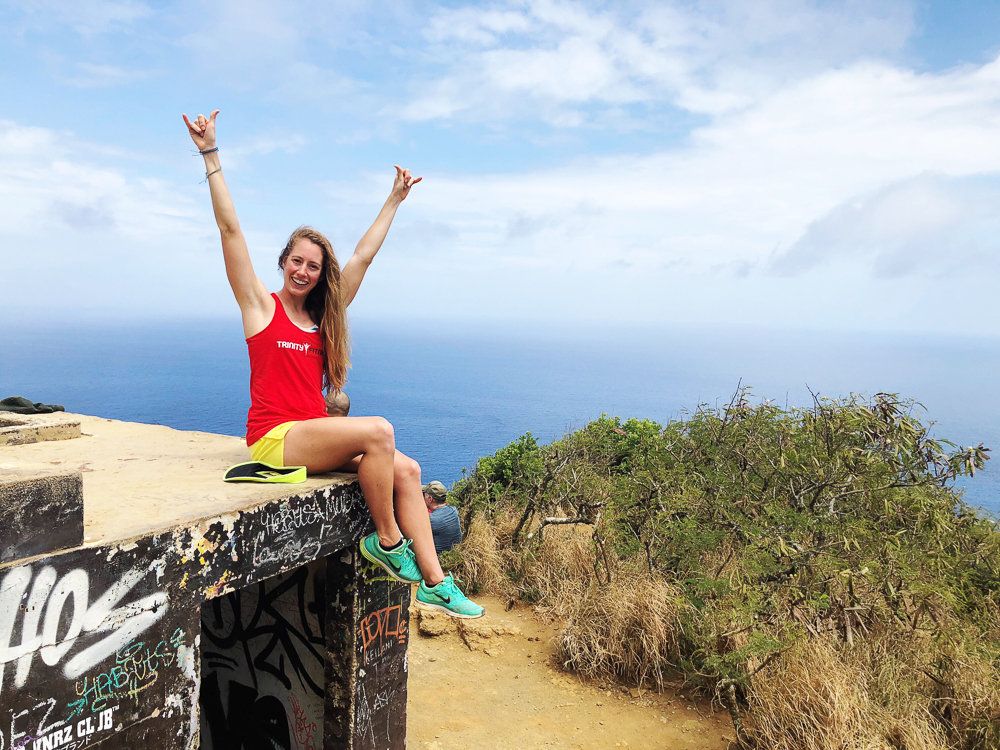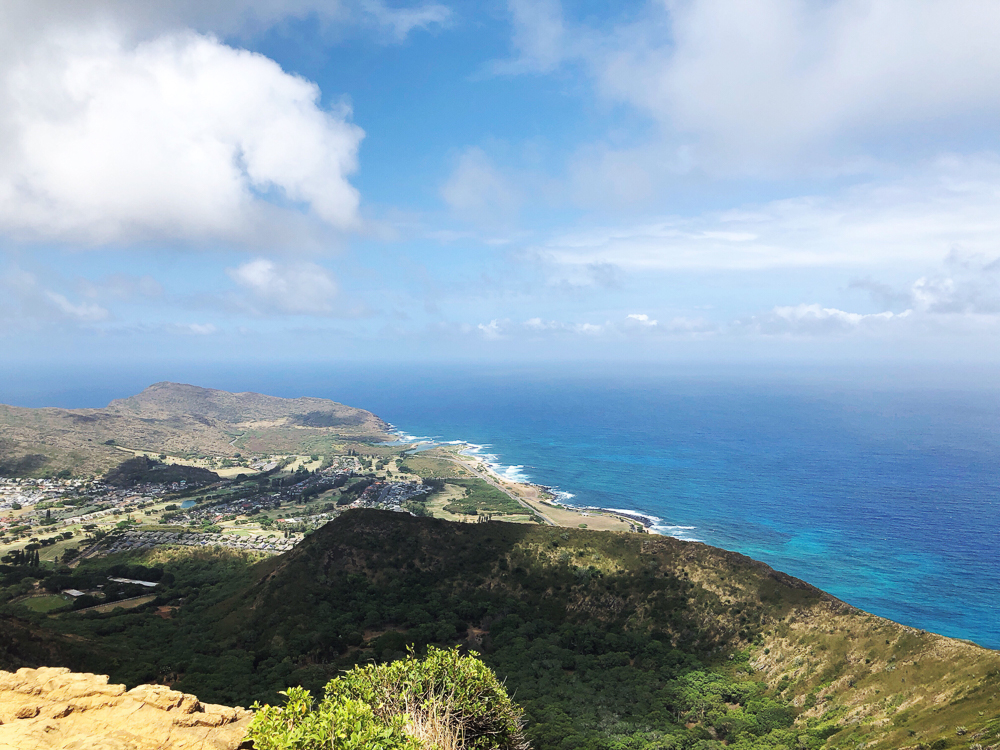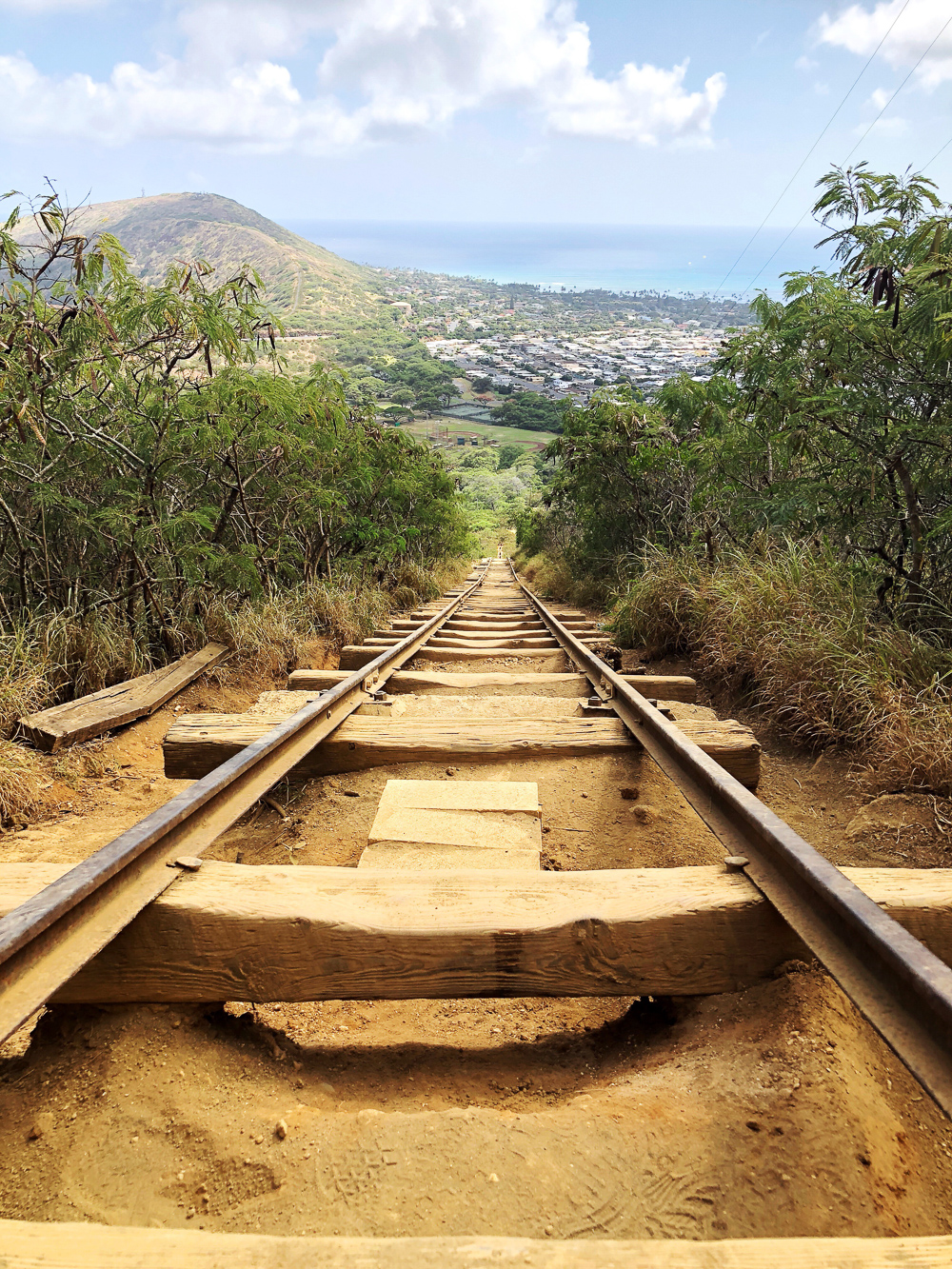 Koko Crater Railway Trail (above 3 photos)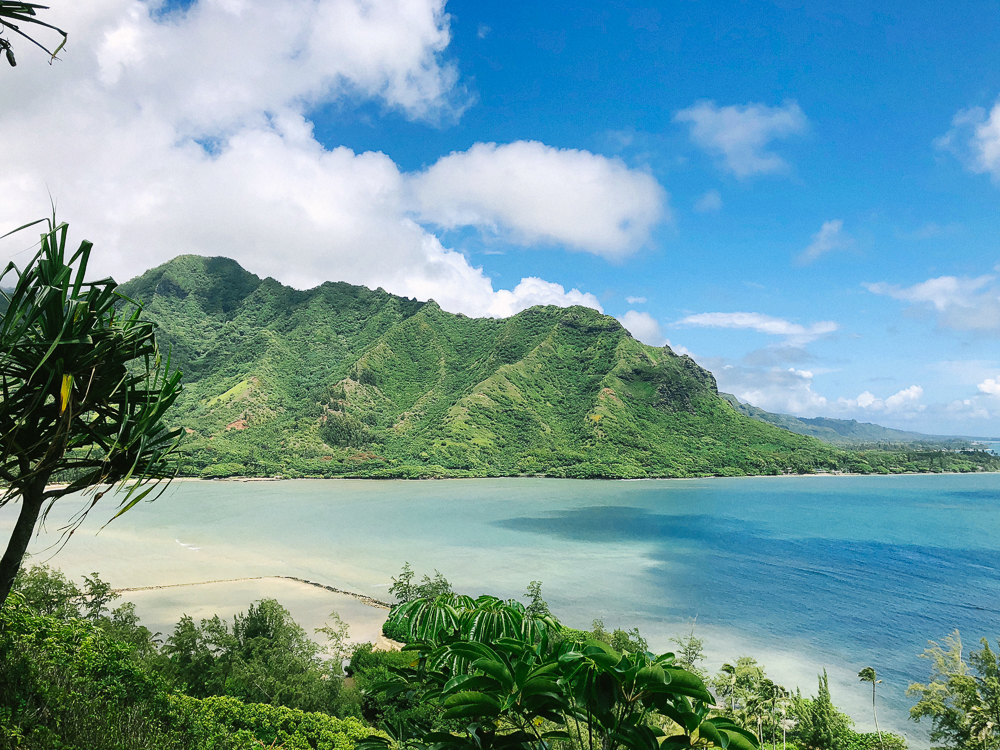 View of Crouching Lion 5 minutes into the hike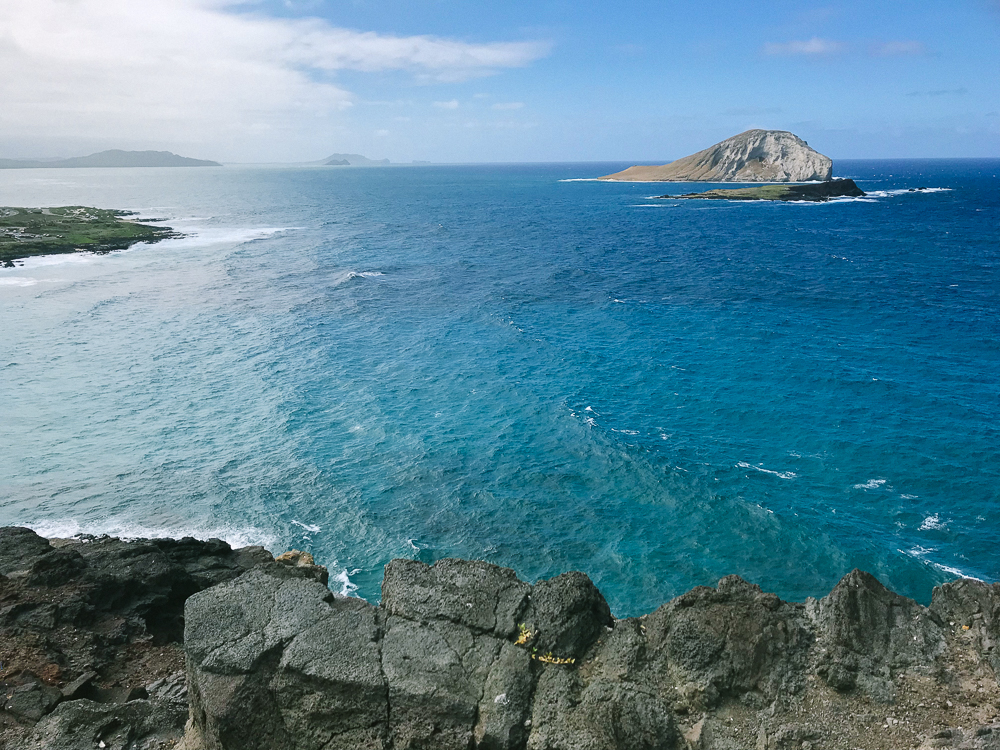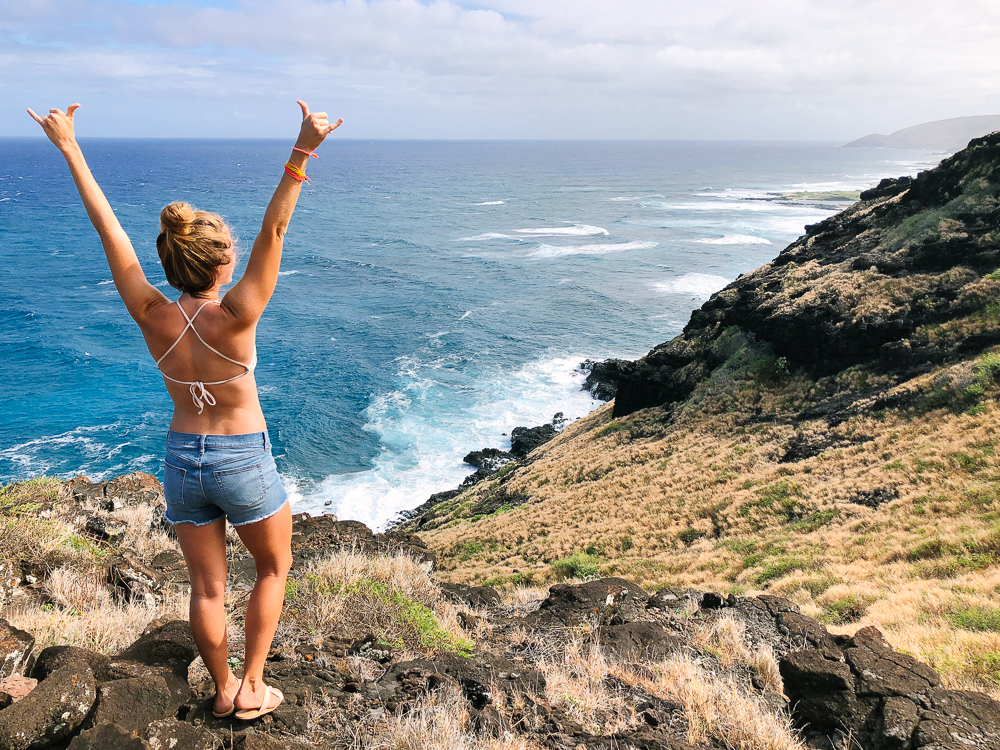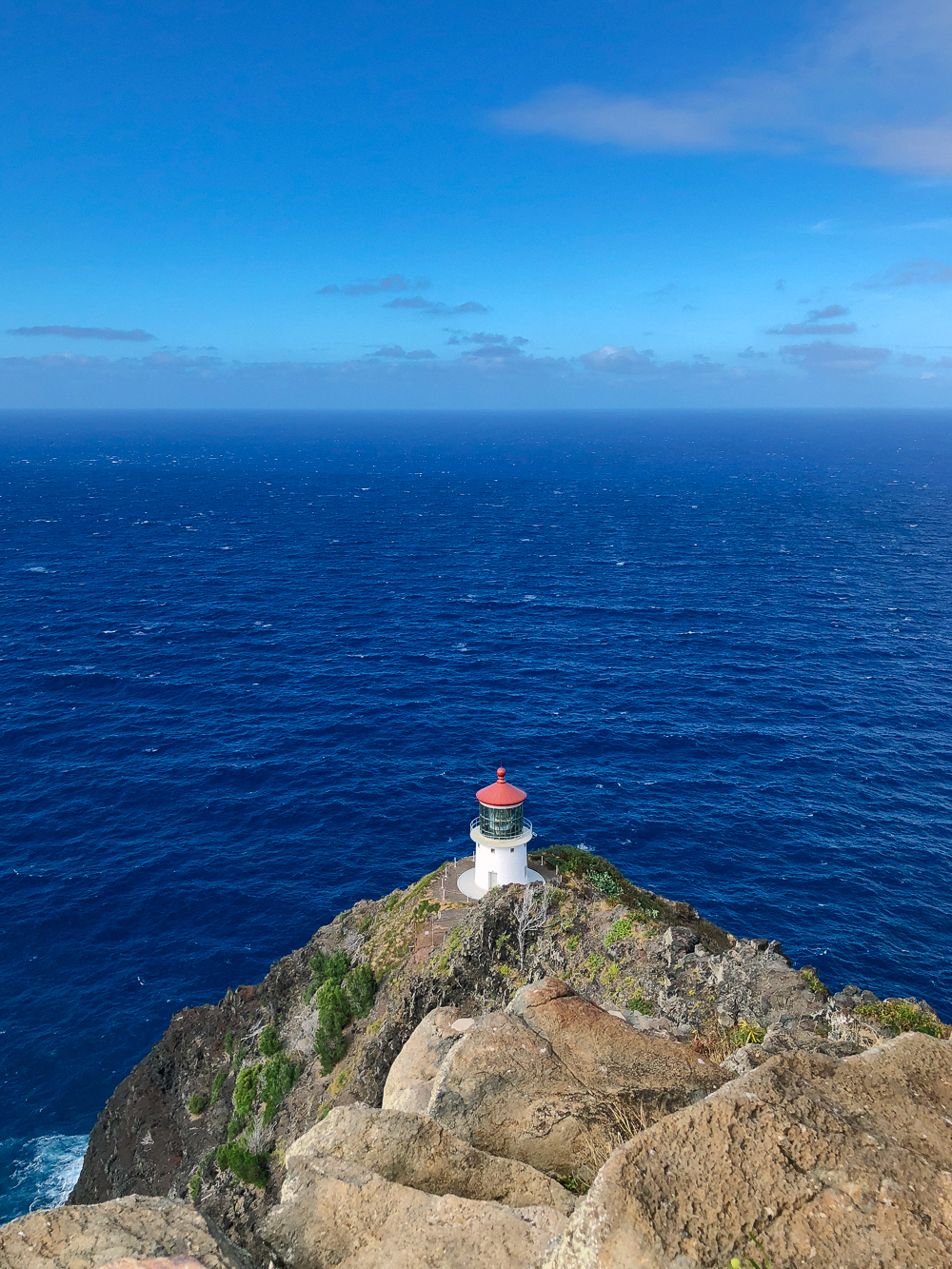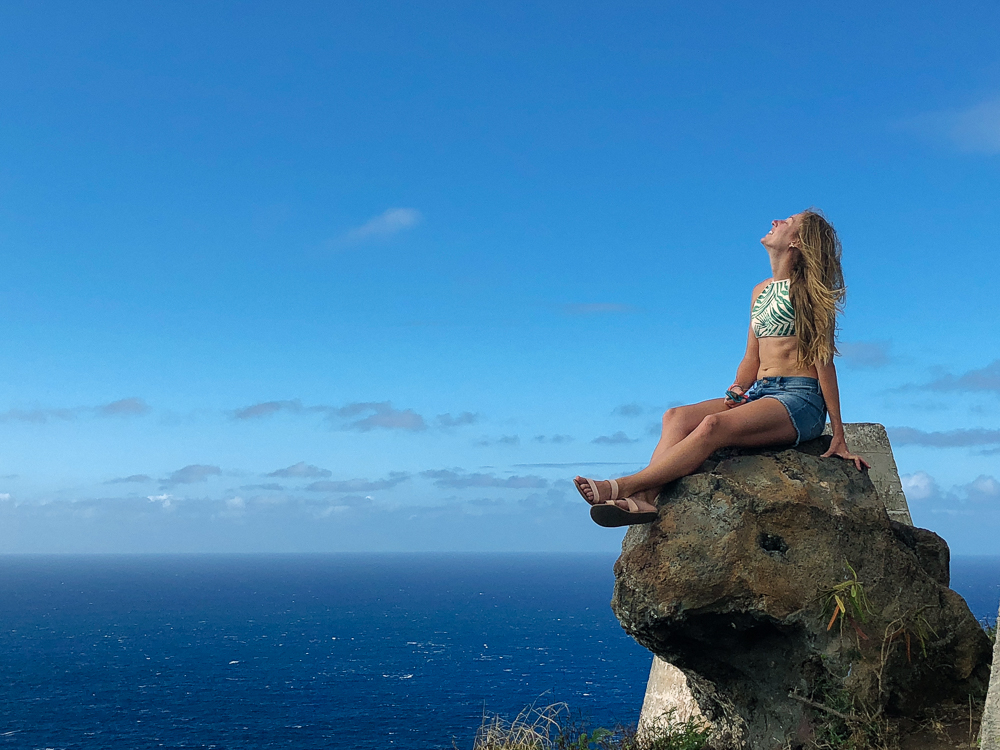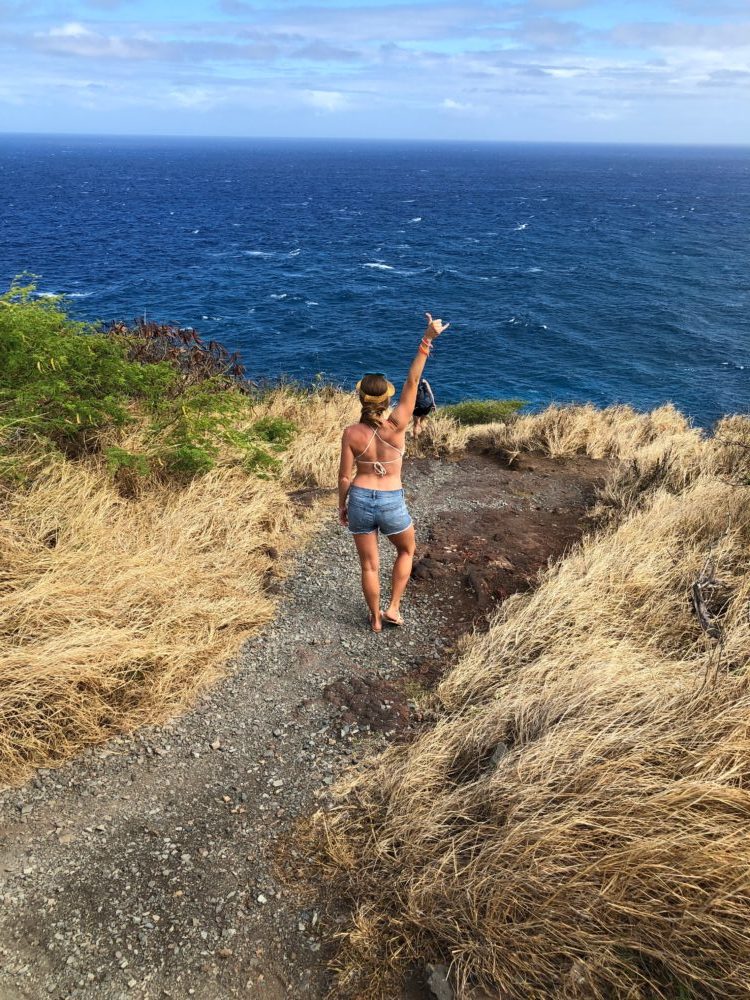 Makapuu Point Lighthouse Trail (all 4 photos above)
Oahu has tonssss of hikes. I was there for a month and I don't even know if it was possible to do them all in 30 days. There's some for every level – some are treacherous and dangerous and others are family friendly. You can certainly never overdo hiking in Oahu! All of them have amazing views at the end! I used the AllTrails Apps to see starting points, find other hikes to do besides the main touristy ones and save the ones I wanted to do! I'm going to link the address to these hikes and also include links to others who have done all these hikes that give much more descriptive details on where to start, etc. Hikes in Oahu are not at all like hikes on the mainland. Many are unmarked and you would easily miss the entrance if you didn't have the right info.
Where to Eat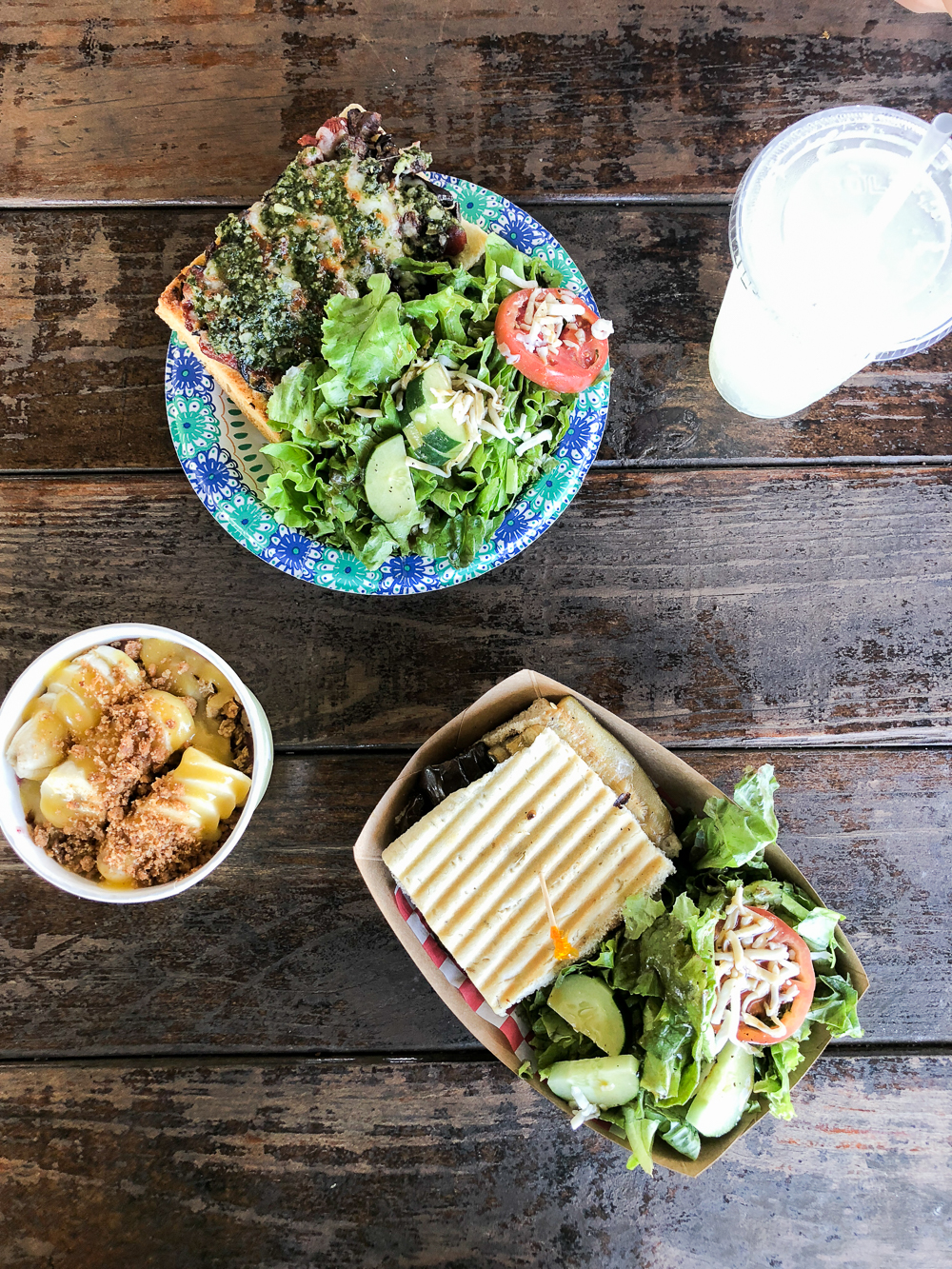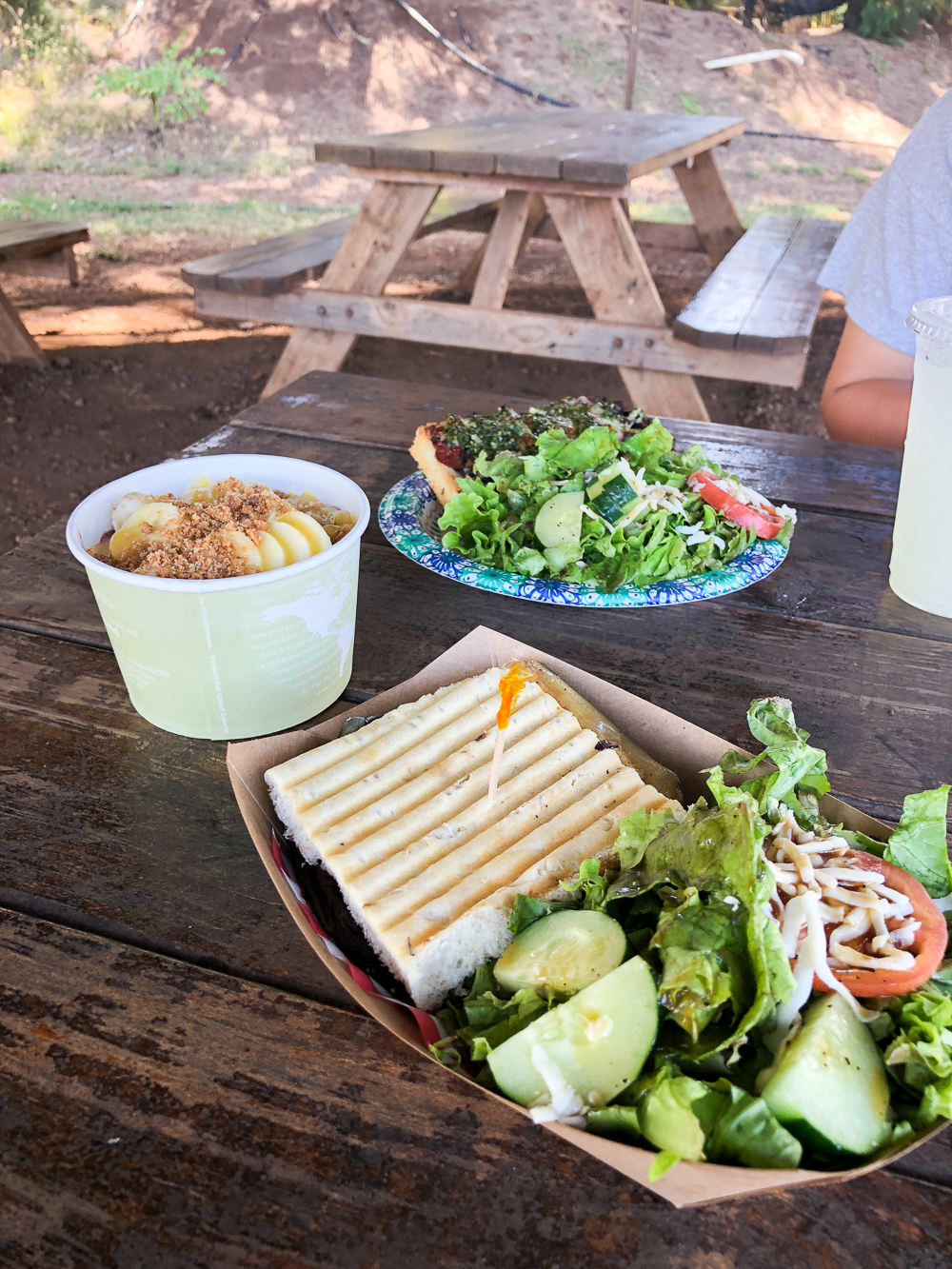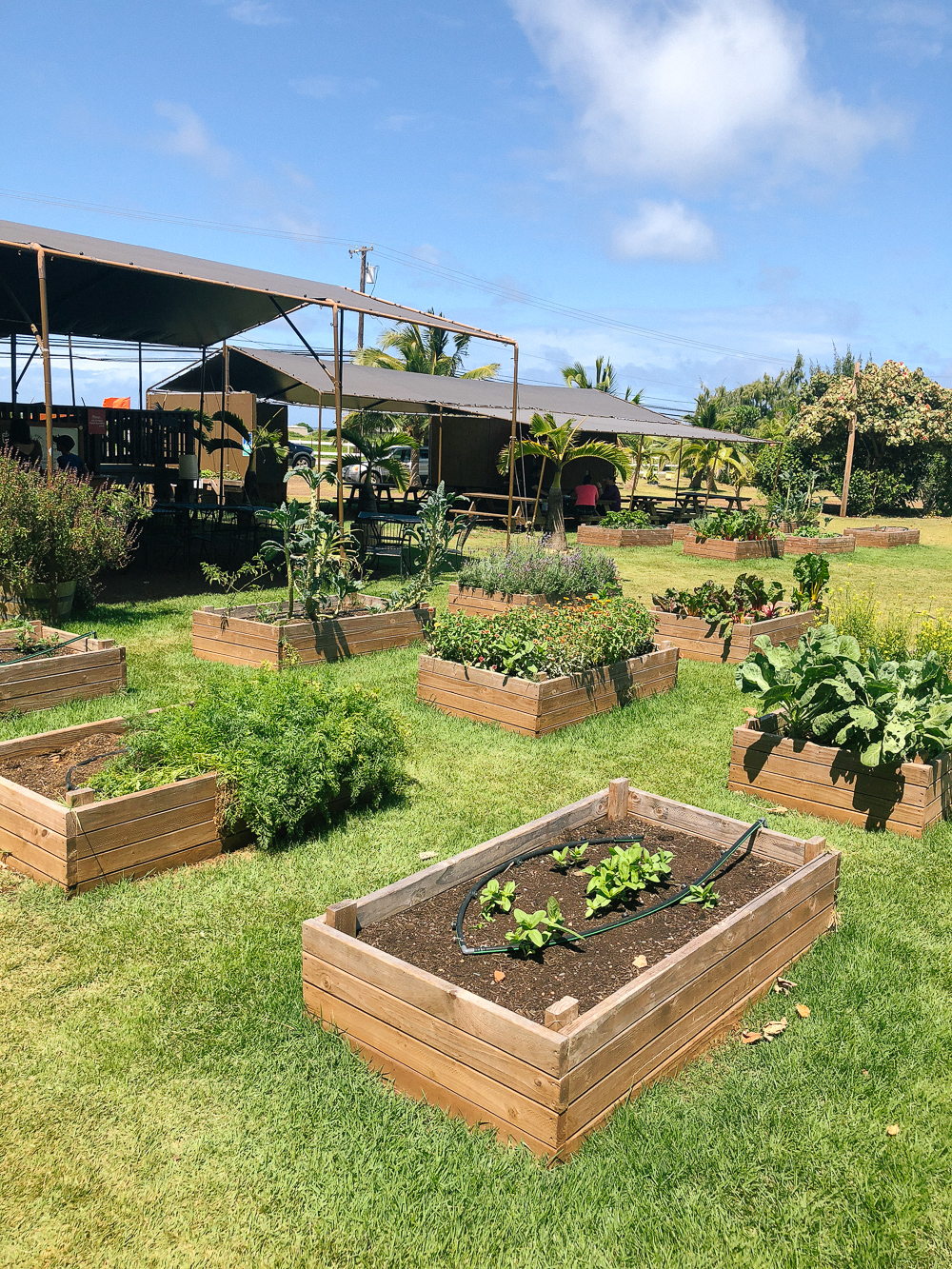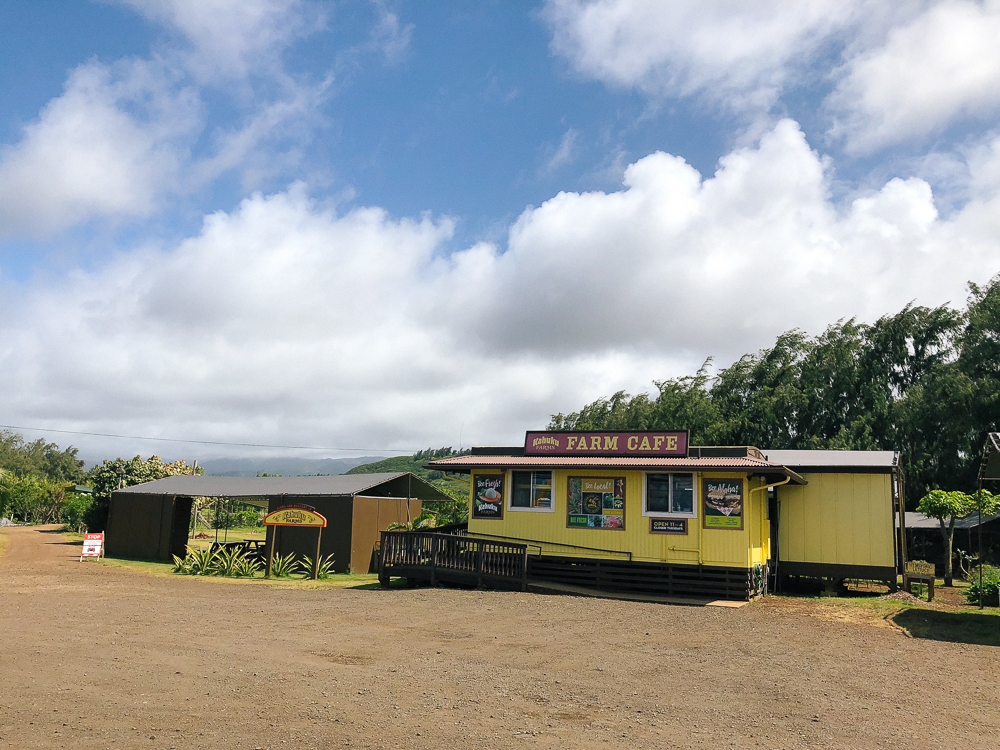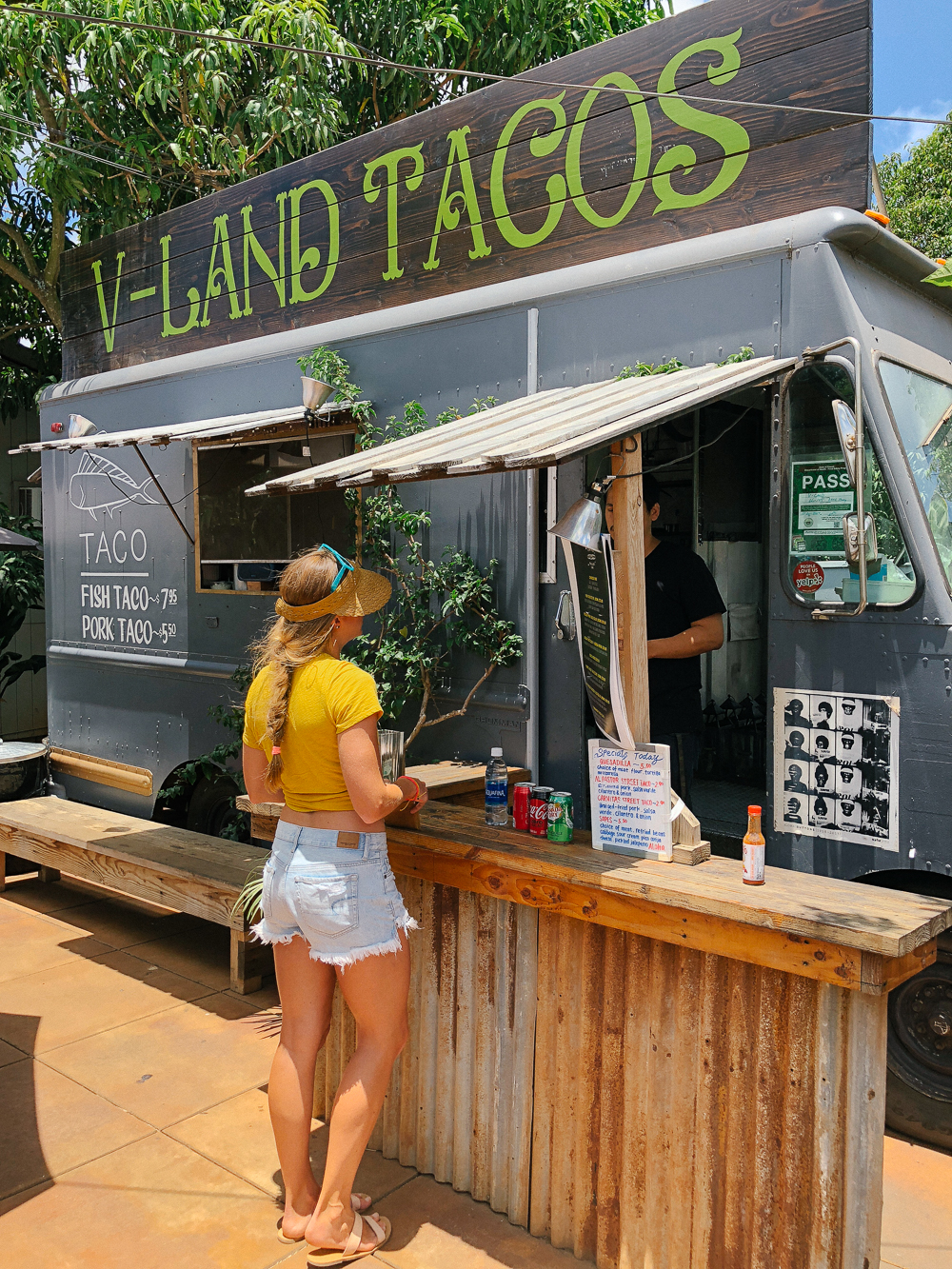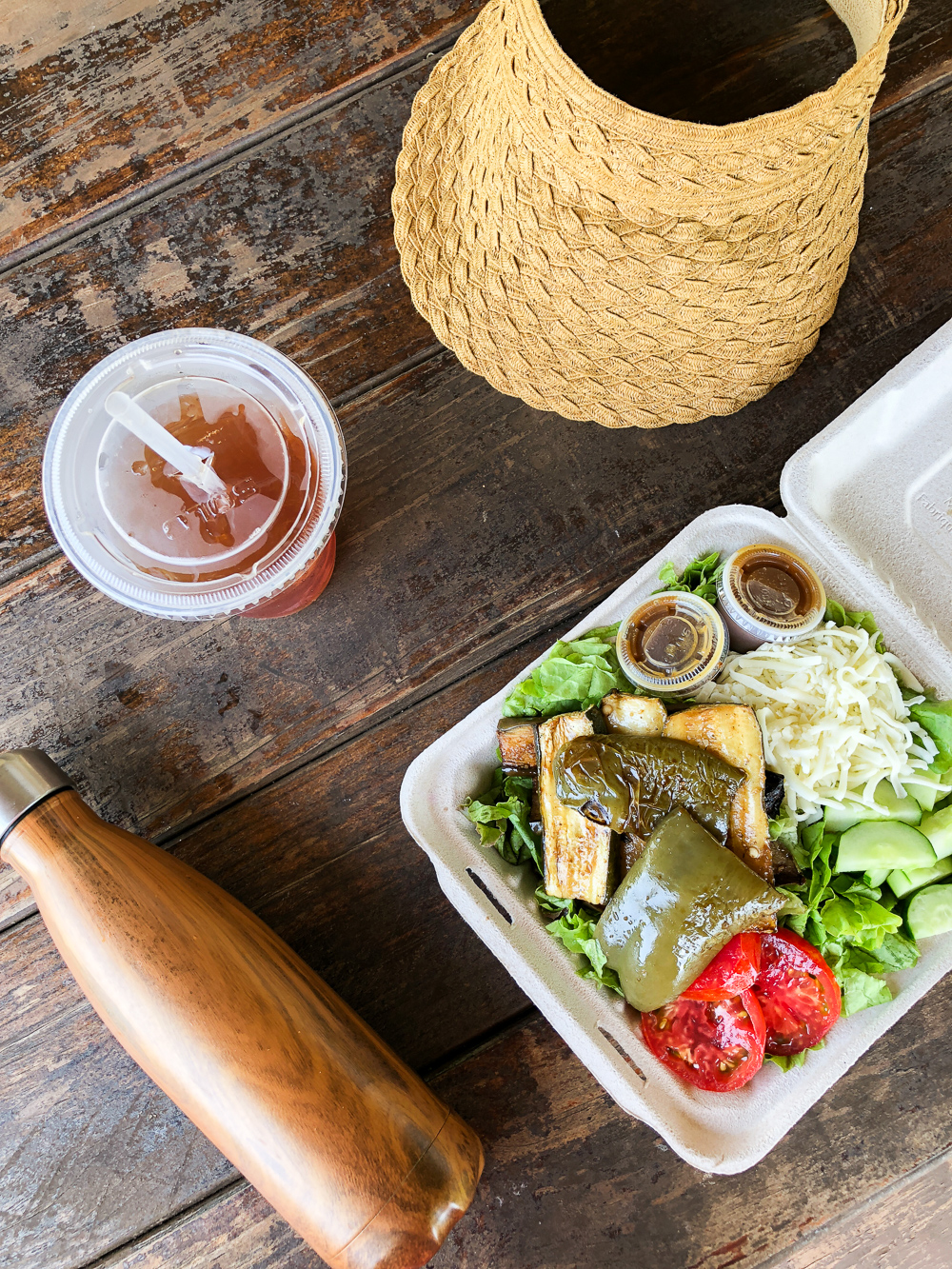 There is no lack of delicious places to eat in Oahu! This is one part of my trip I did not limit myself on. I tried all the food places! Every single meal I ate was delicious. I ate out for mostly lunch and dinner and then made a vow to myself to try every single acai bowl place. Oahu has some of the best acai bowls in my humble acai bowl opinion. Before I went to Hawaii, I had no idea shaved ice was such a huge deal but it's HUGE there and the best treat when it's hot out (which it always is).
Lunch/Dinner
*NOTE: For those who love seafood, make sure to eat a Poke bowl and try Giovanni's shrimp truck. I eat GF/DF, love trying raw and healthy food, so most of my go-to food places were exactly that. I am not a huge seafood fan and did not eat any when I was there (I know I know – I'm in one of the best seafood places in the world and, I just could not stomach the idea of eating any) but my friends did and LOVED both.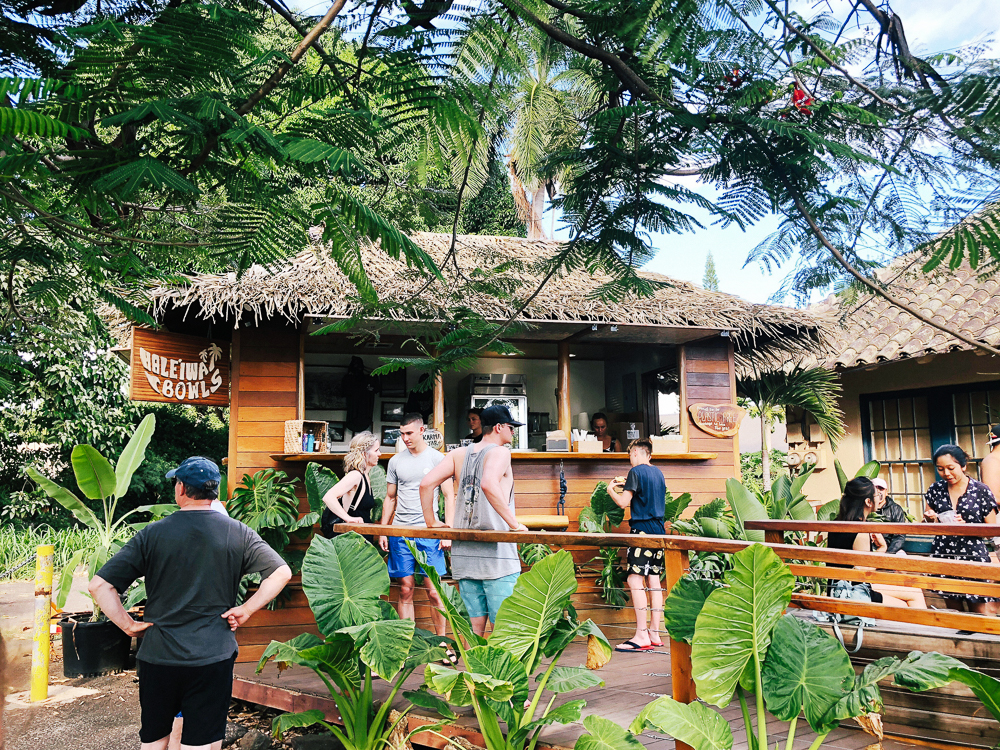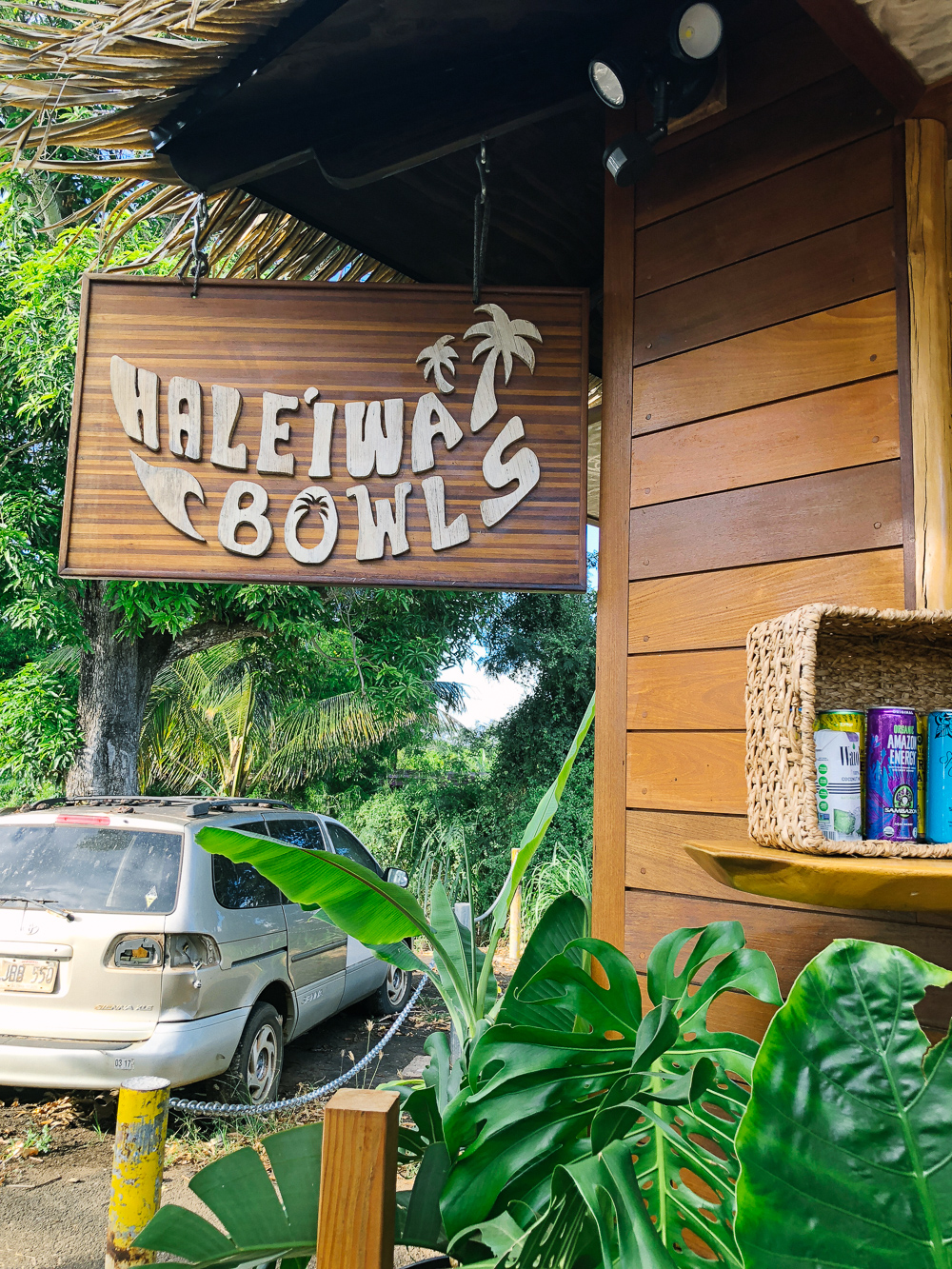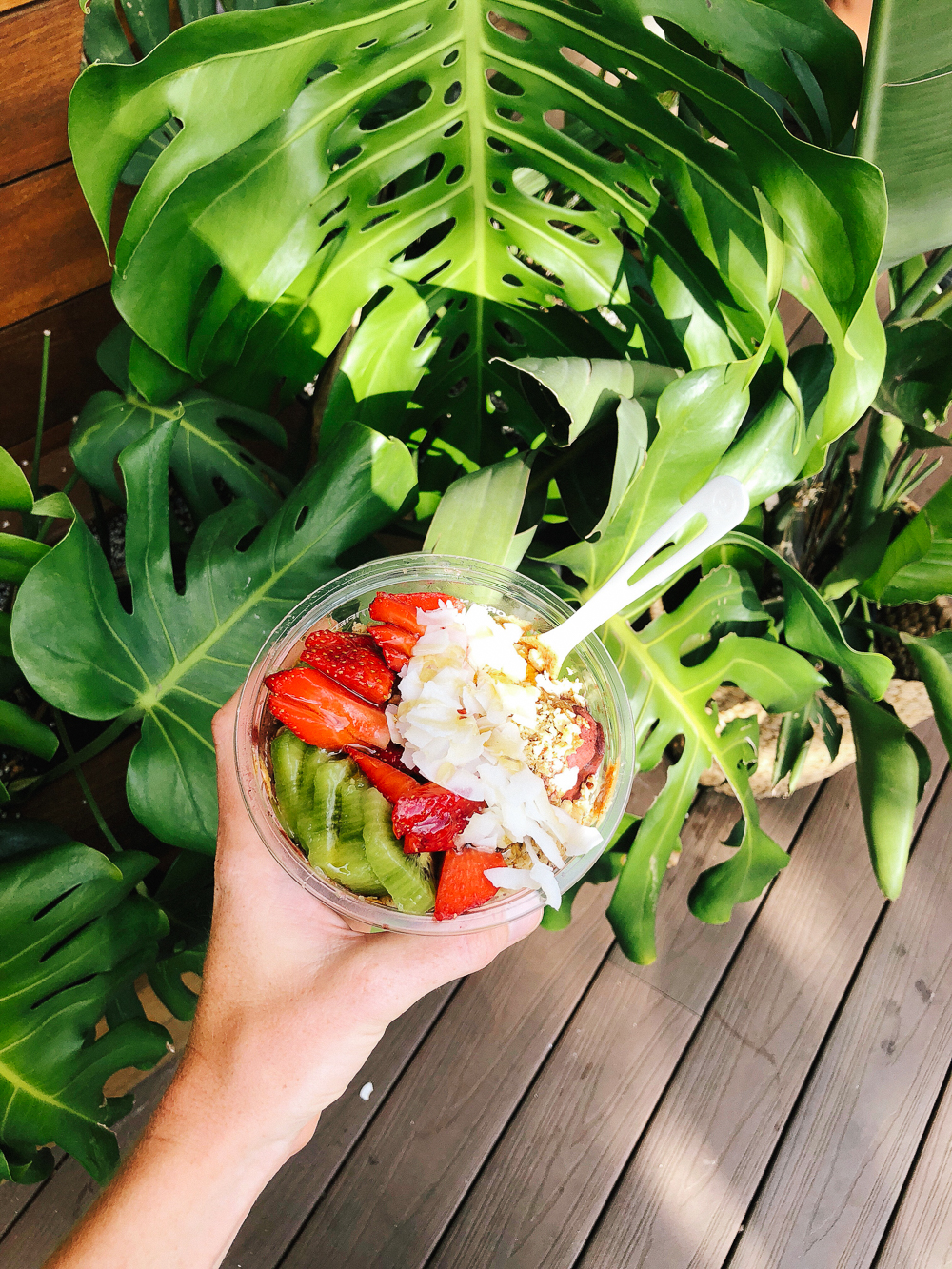 Haleiwa Bowls located on the North Shore. THE cutest acai bowl place in Oahu and delicious!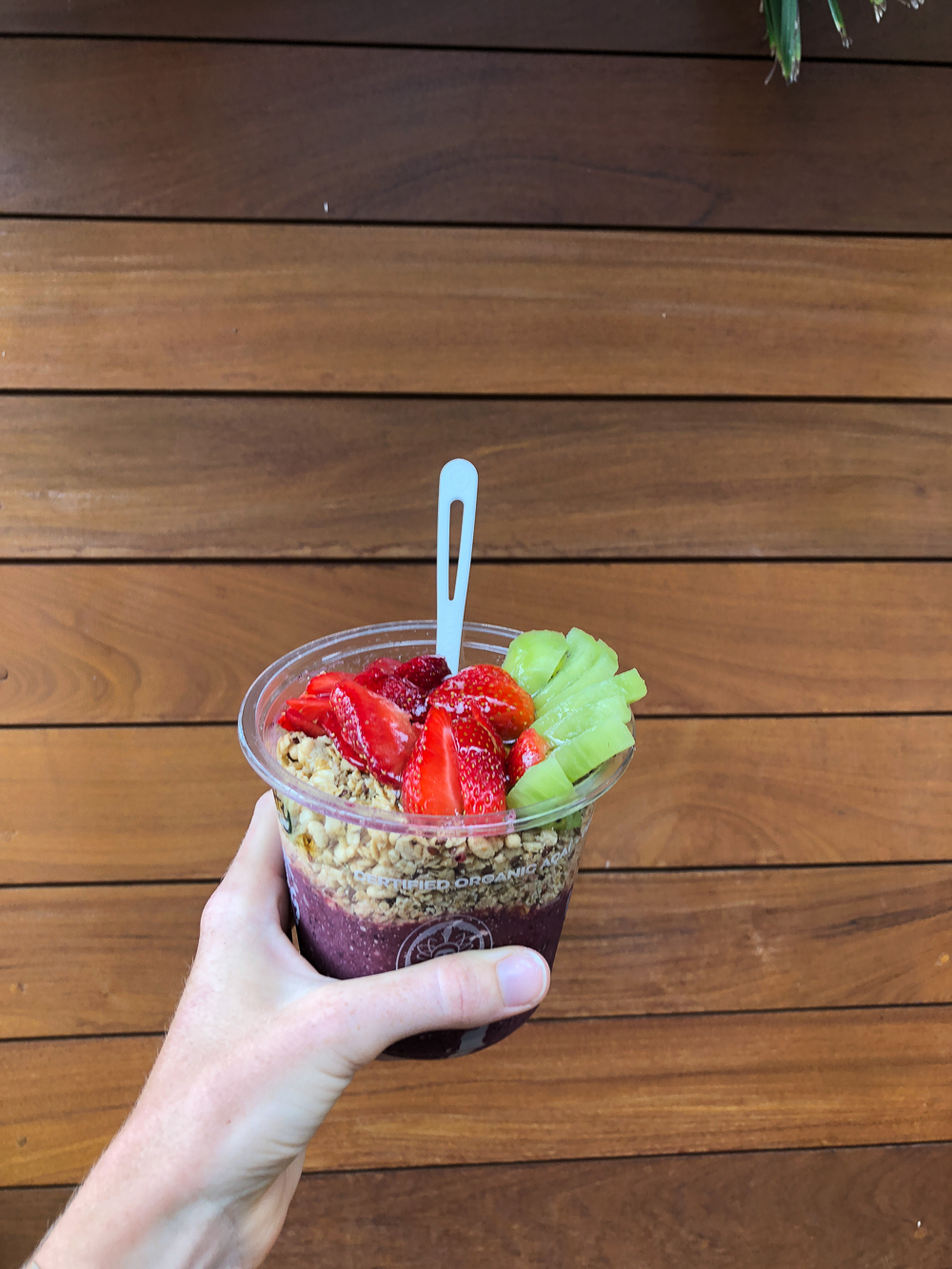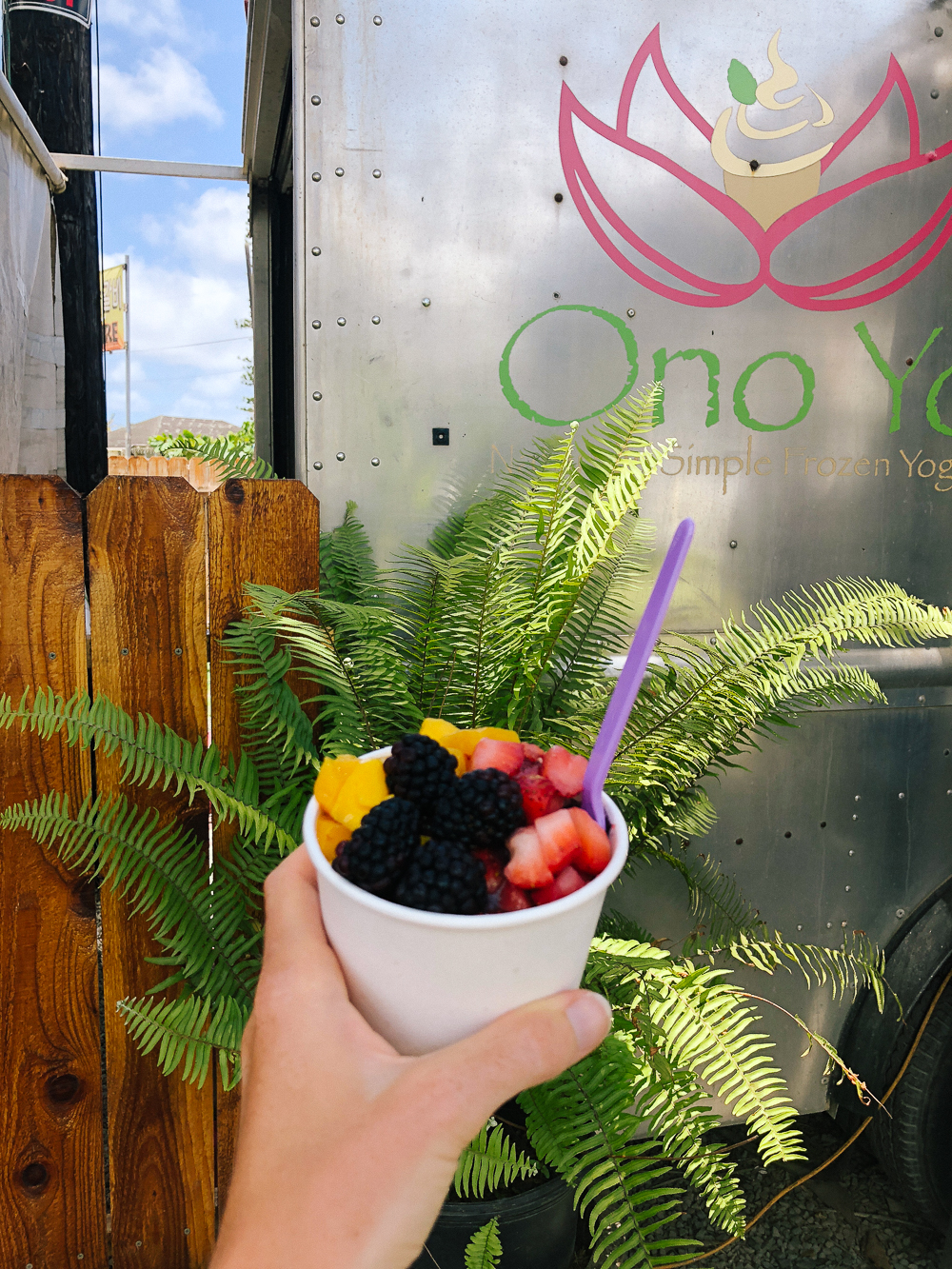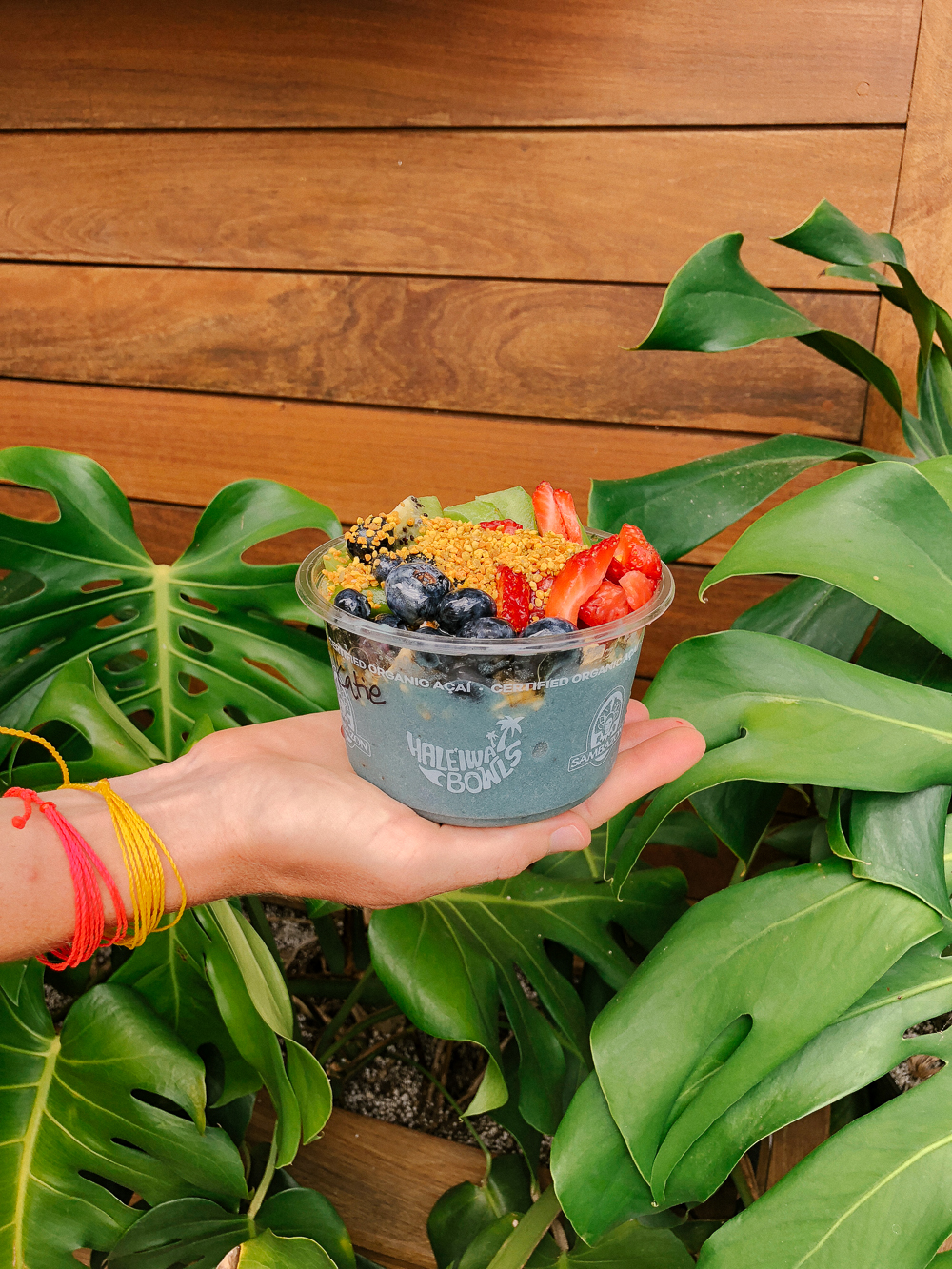 Blue Majik Bowl at Haleiwa Bowls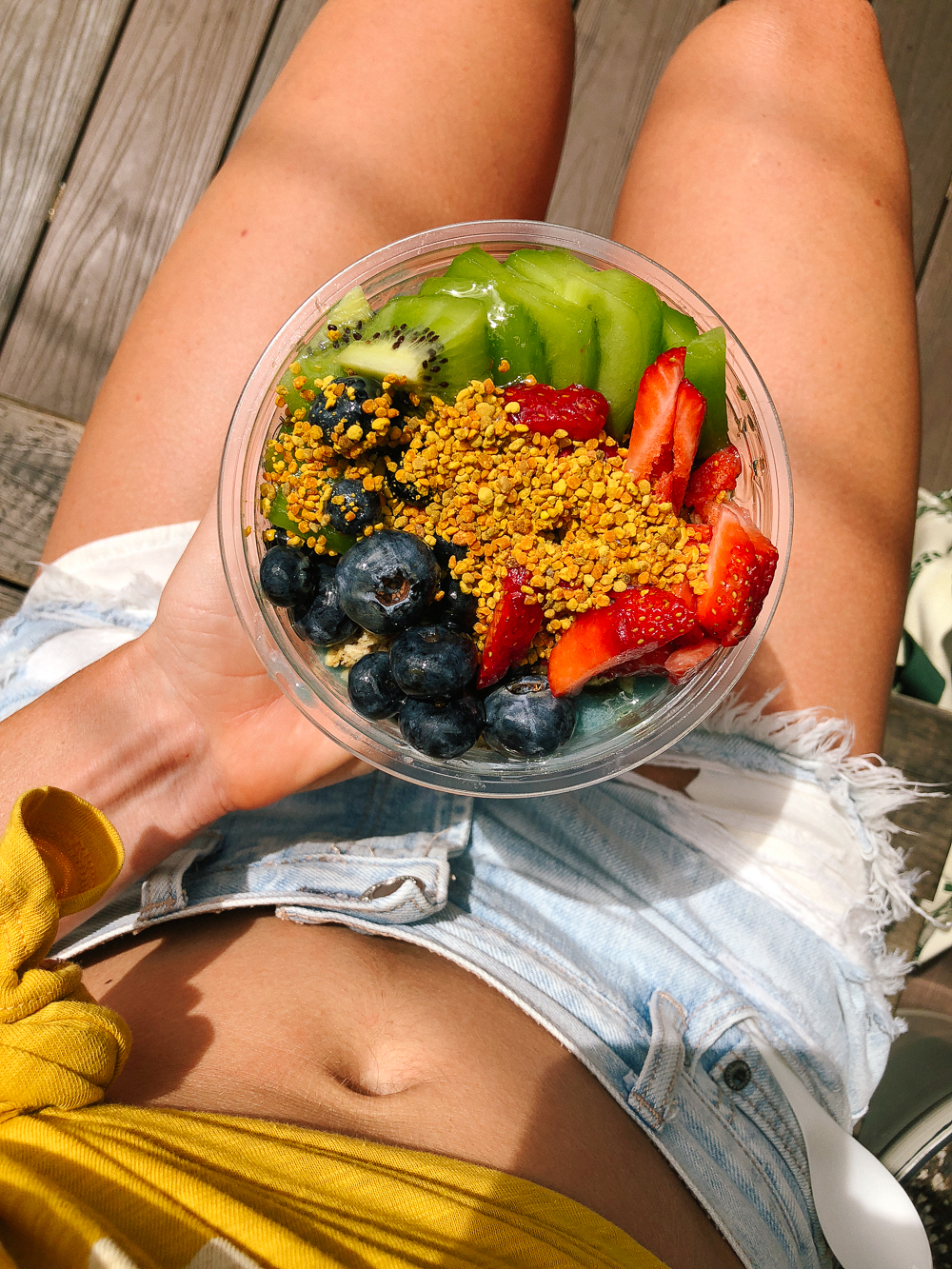 Acai Bowls
I tried all of the acai bowl places humanly possible while I was in Oahu. The places I linked below were my favorite in terms of taste, look and experience!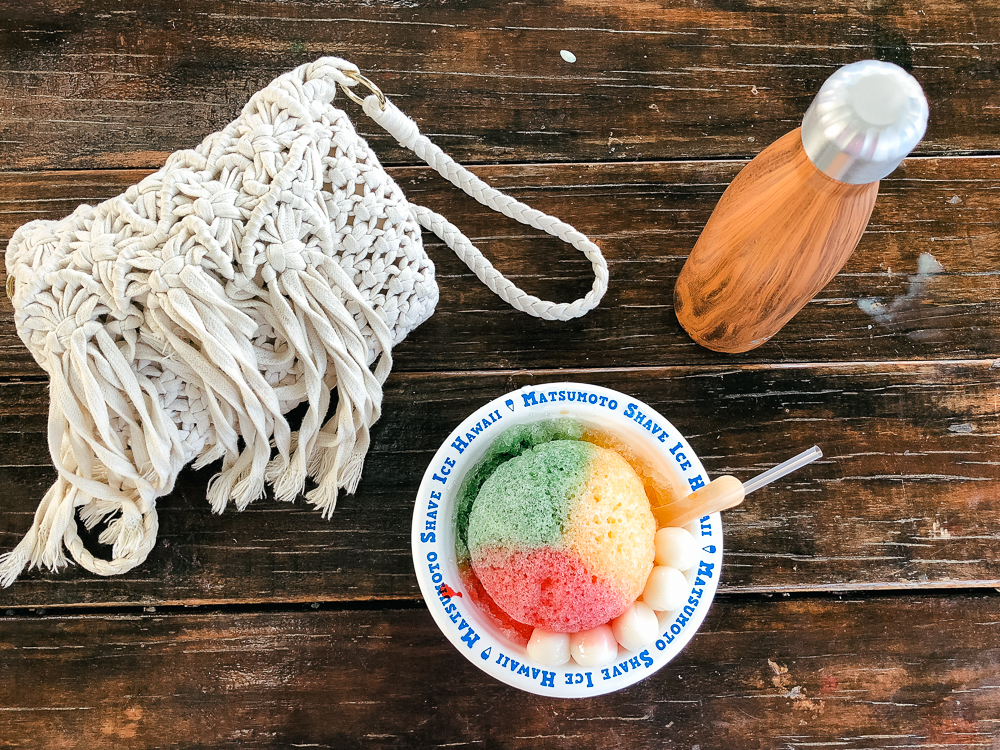 Shaved Ice
You can get shaved ice anywhere! My most frequented places are linked below. Let's be real, shaved ice is shaved ice – it's refreshing, flavorful, is pretty for photos and will instantly cool you off no matter where you buy it from.
Matsumoto's – Delicious and unique flavors. My fav was Lychee!
At the Old Sugar Mill
Fun Activities/Excursions To Do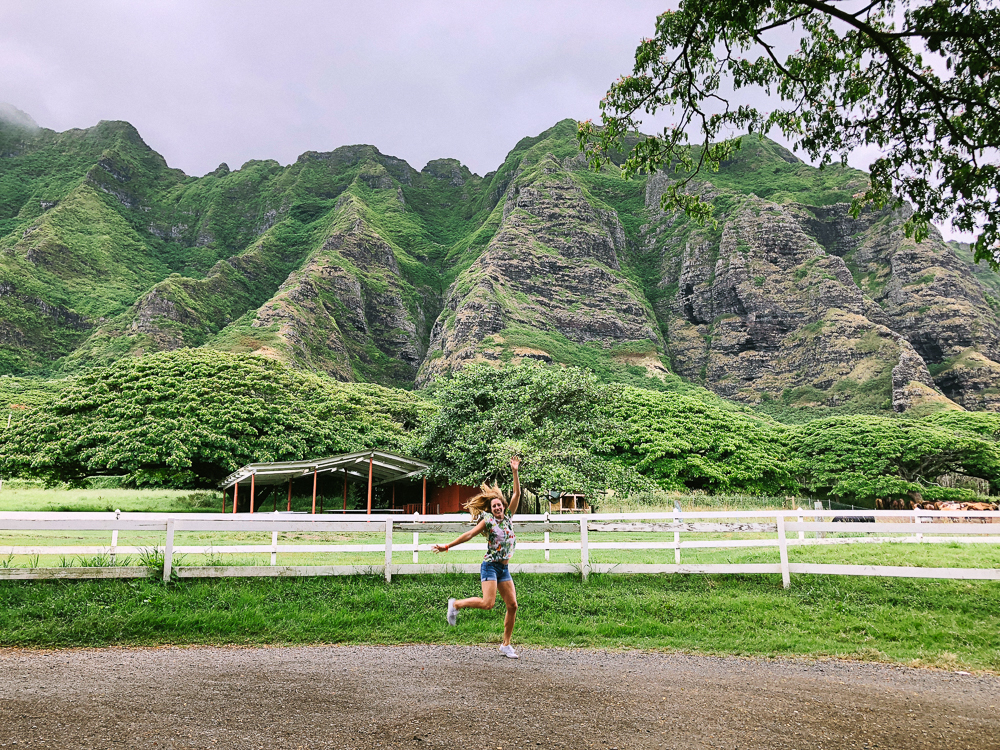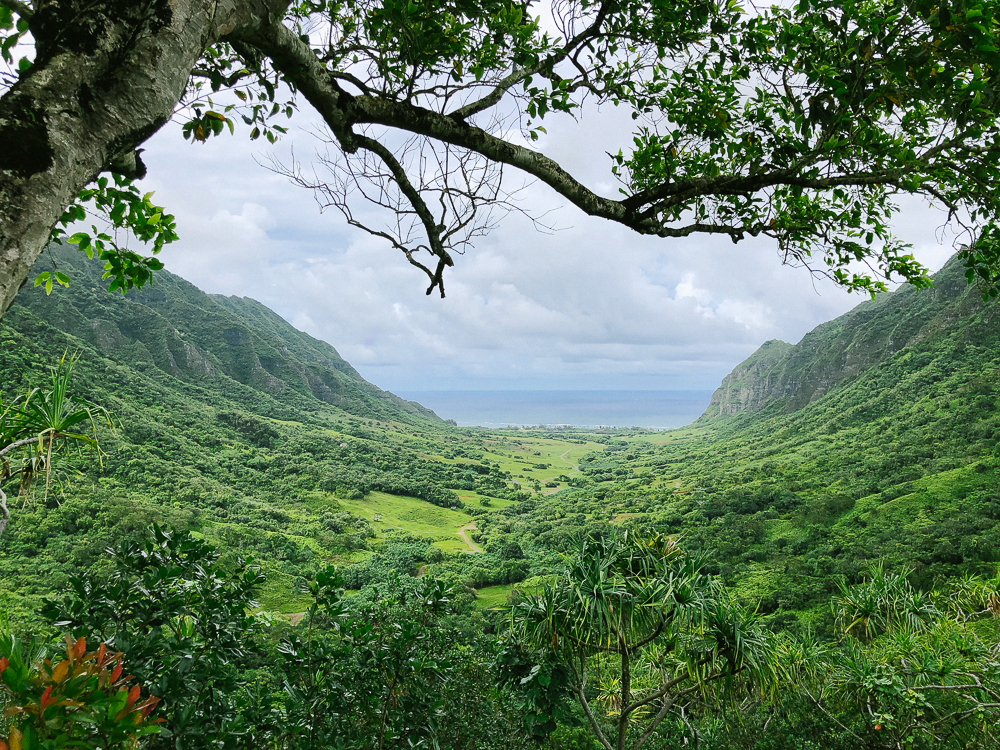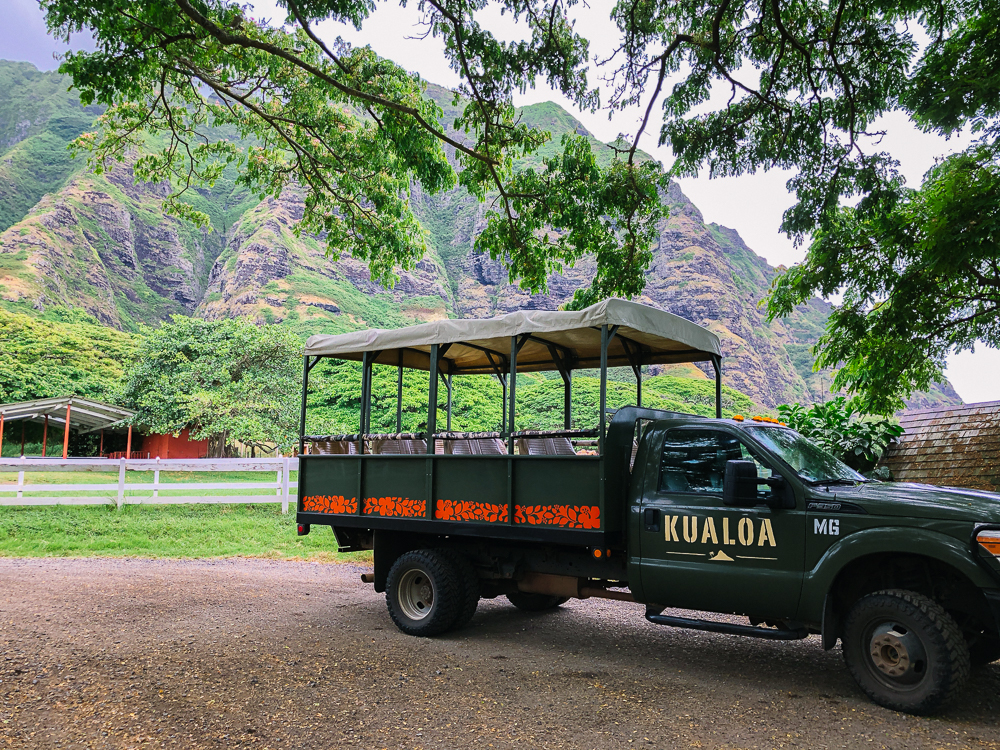 All three photos above were taken at Kualoa Farms!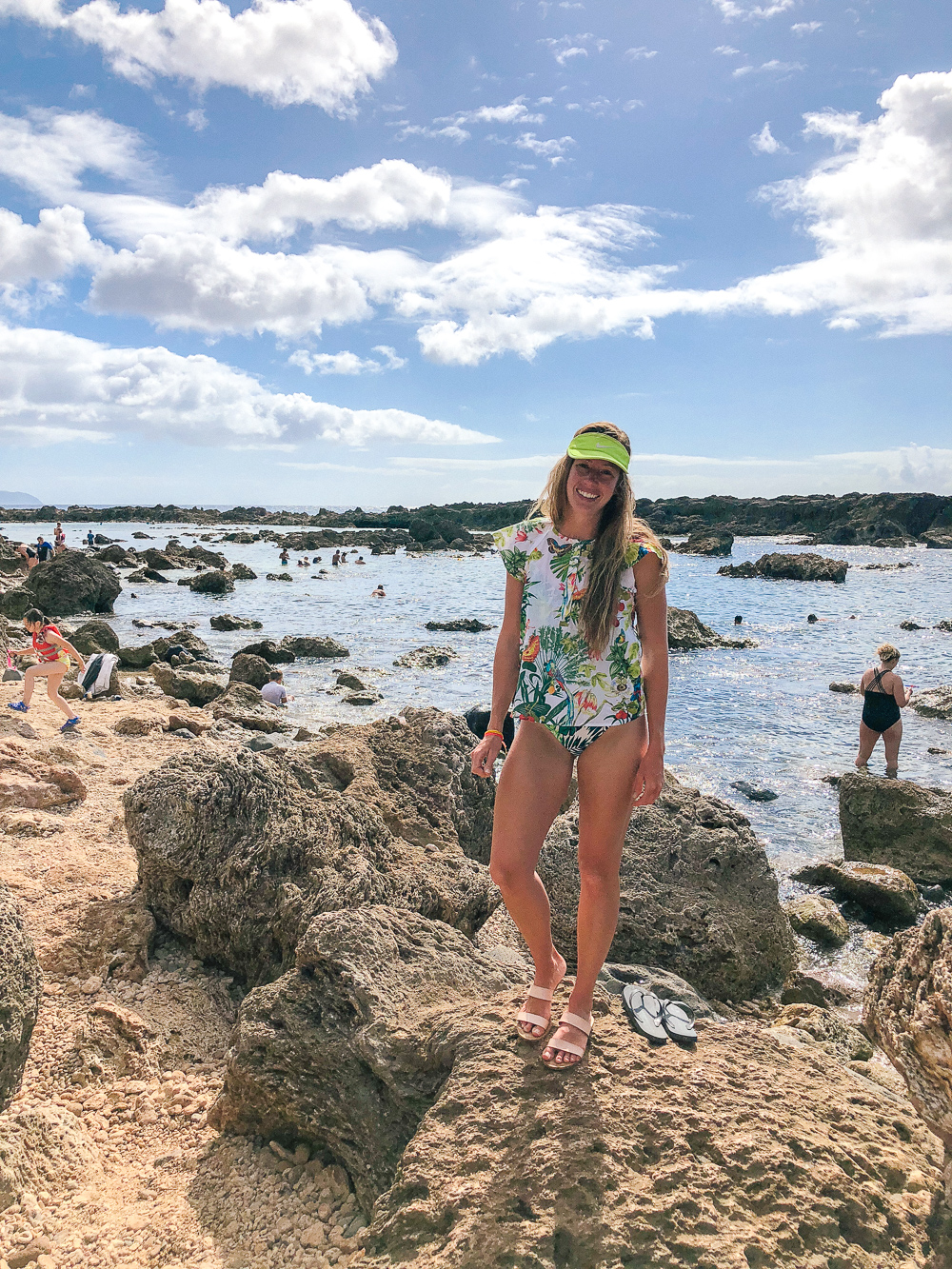 Snorkeling at Sharks Cove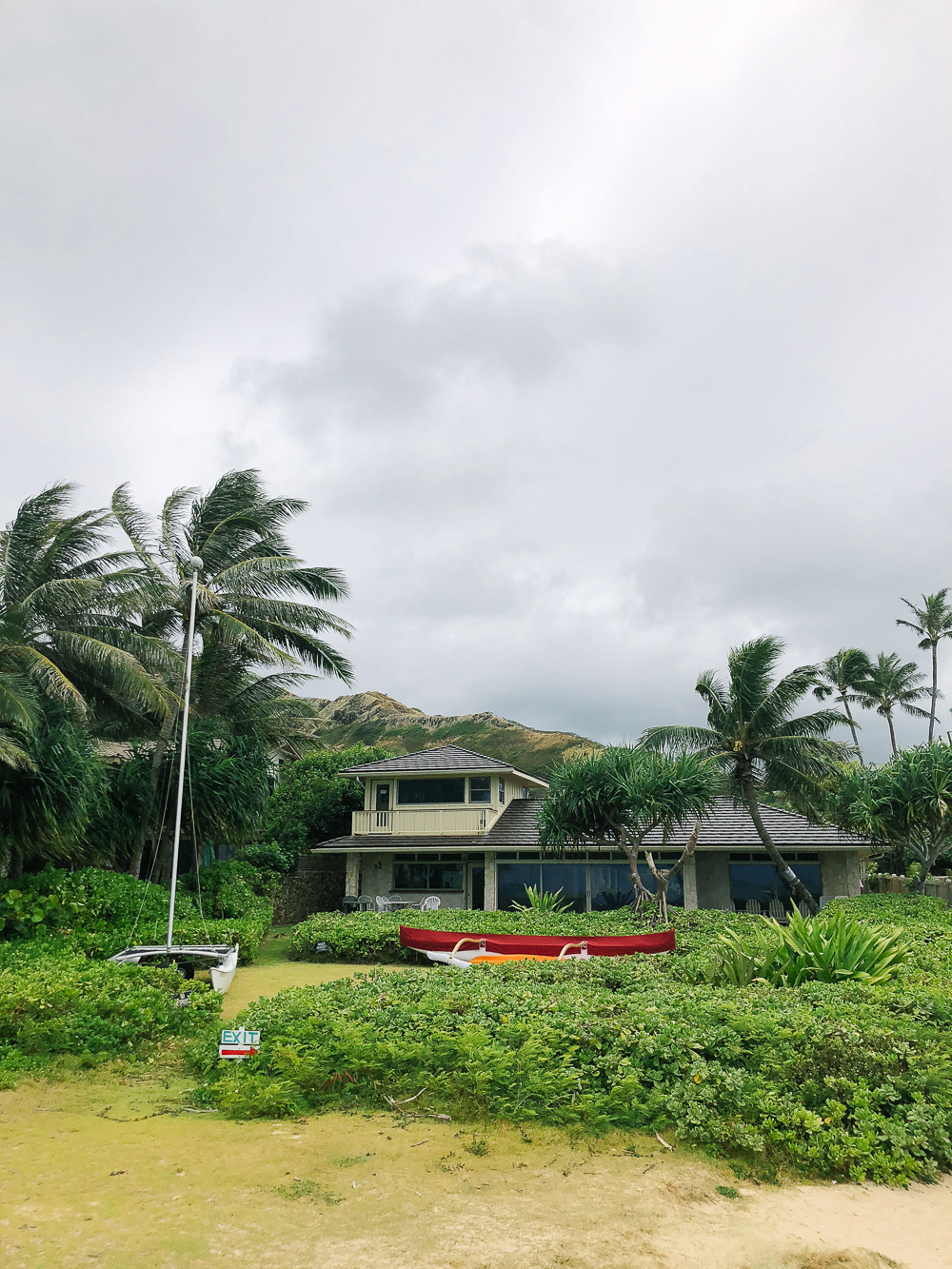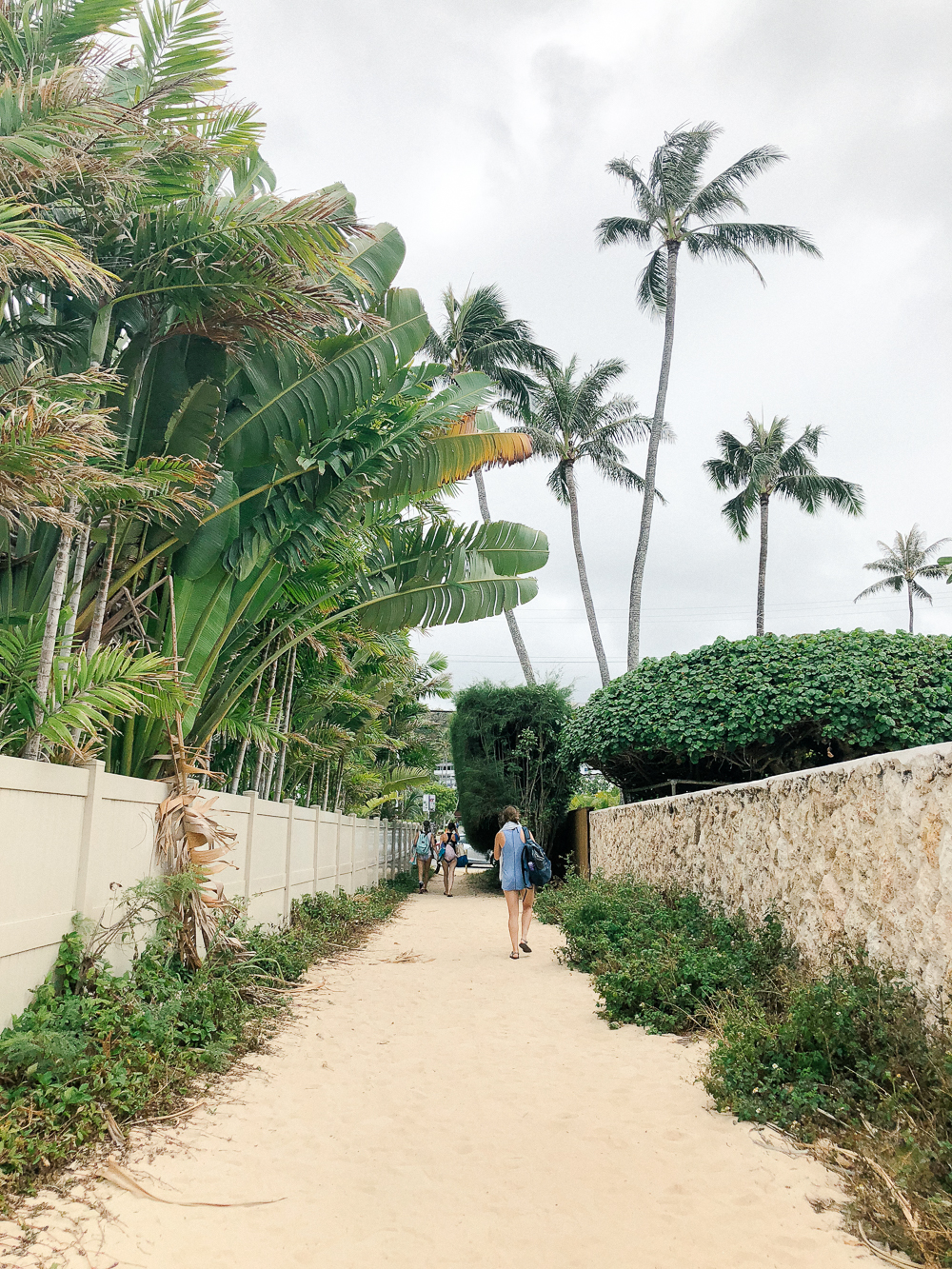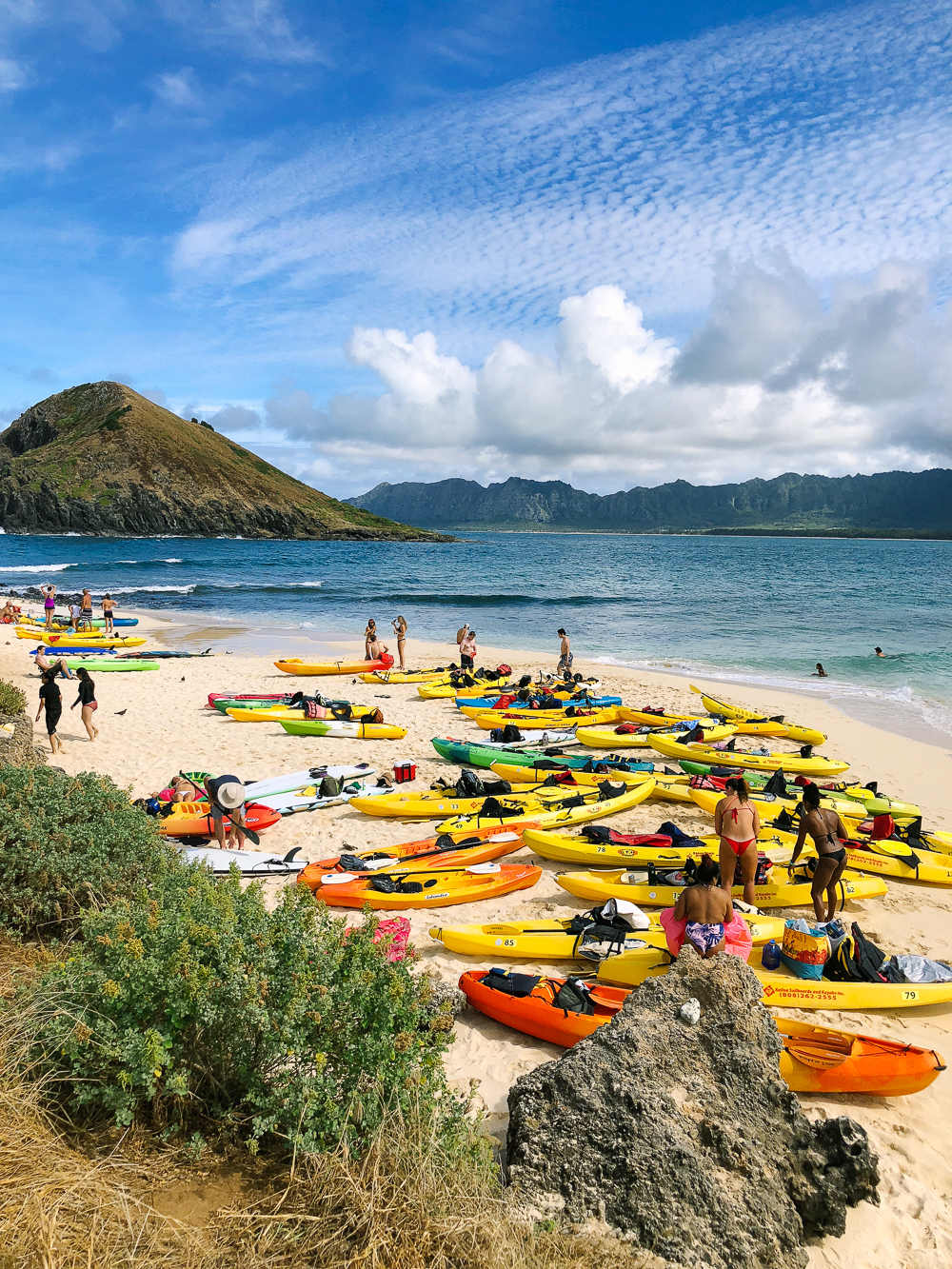 Kayaking to the Mokes in Lanikai Beach. Can anyone say holy Kayaks!?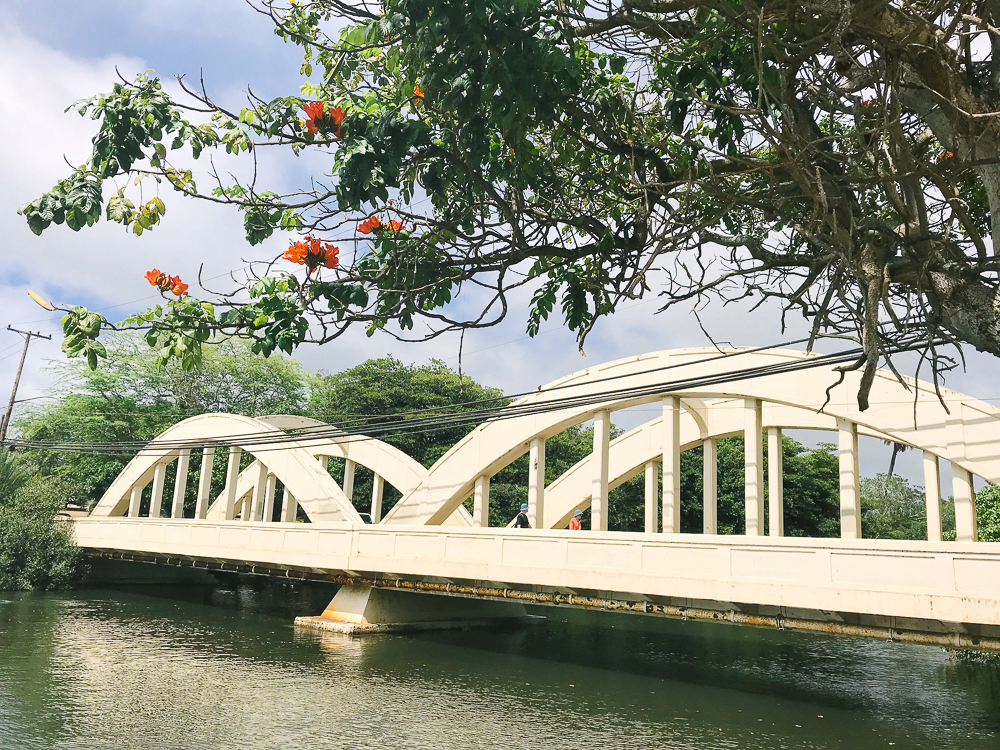 Famous Haleiwa Bridge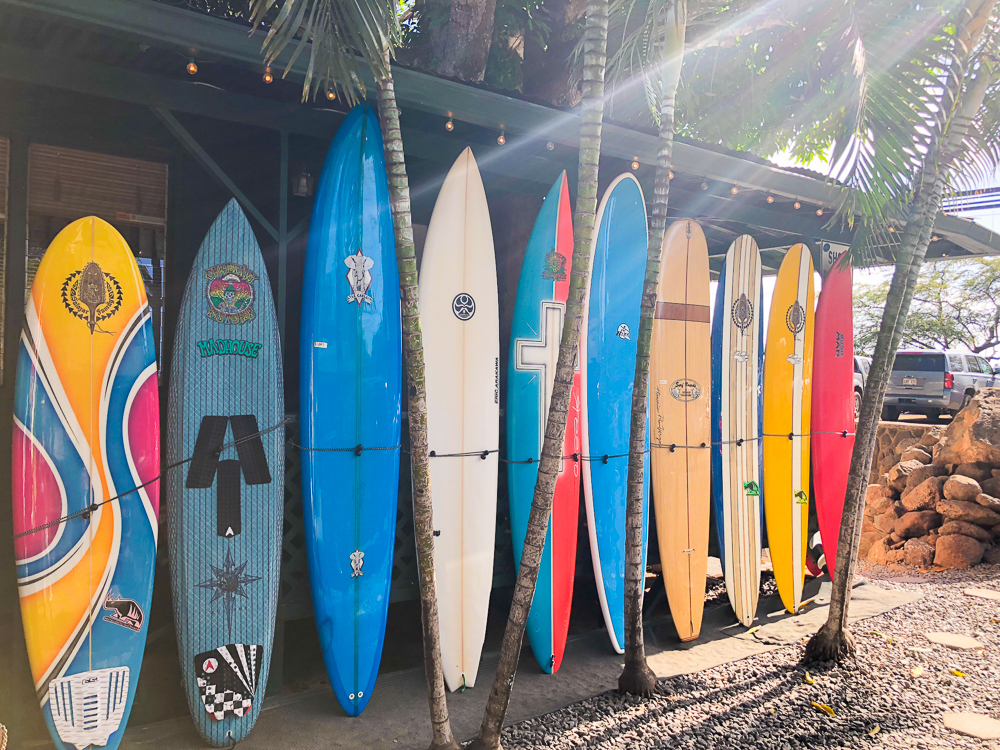 Surfboards on the North Shore
Waterfalls to See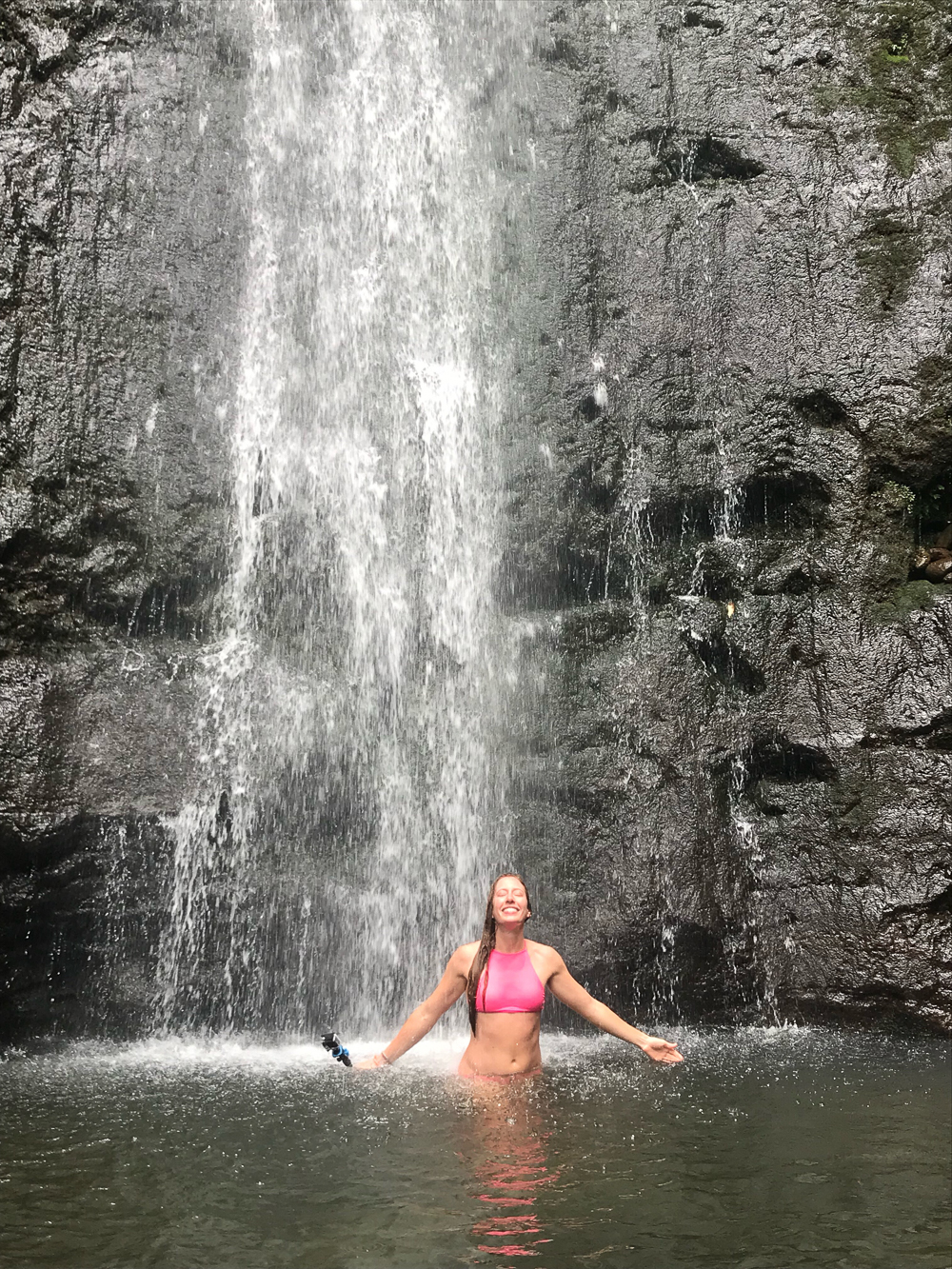 Laie Falls – This is an 8 mile hike round trip. I'd say plan out an entire day if you want to complete this hike and bring plenty of water.
Manoa Falls – Very touristy, easy hike and you can swim in the falls at the end of the hike (make sure to wear a swimsuit!). To avoid all the tourists, get up early at sunrise and go! If I did this hike, I would not do it again unless I went early for photos!
Where to Cliff Jump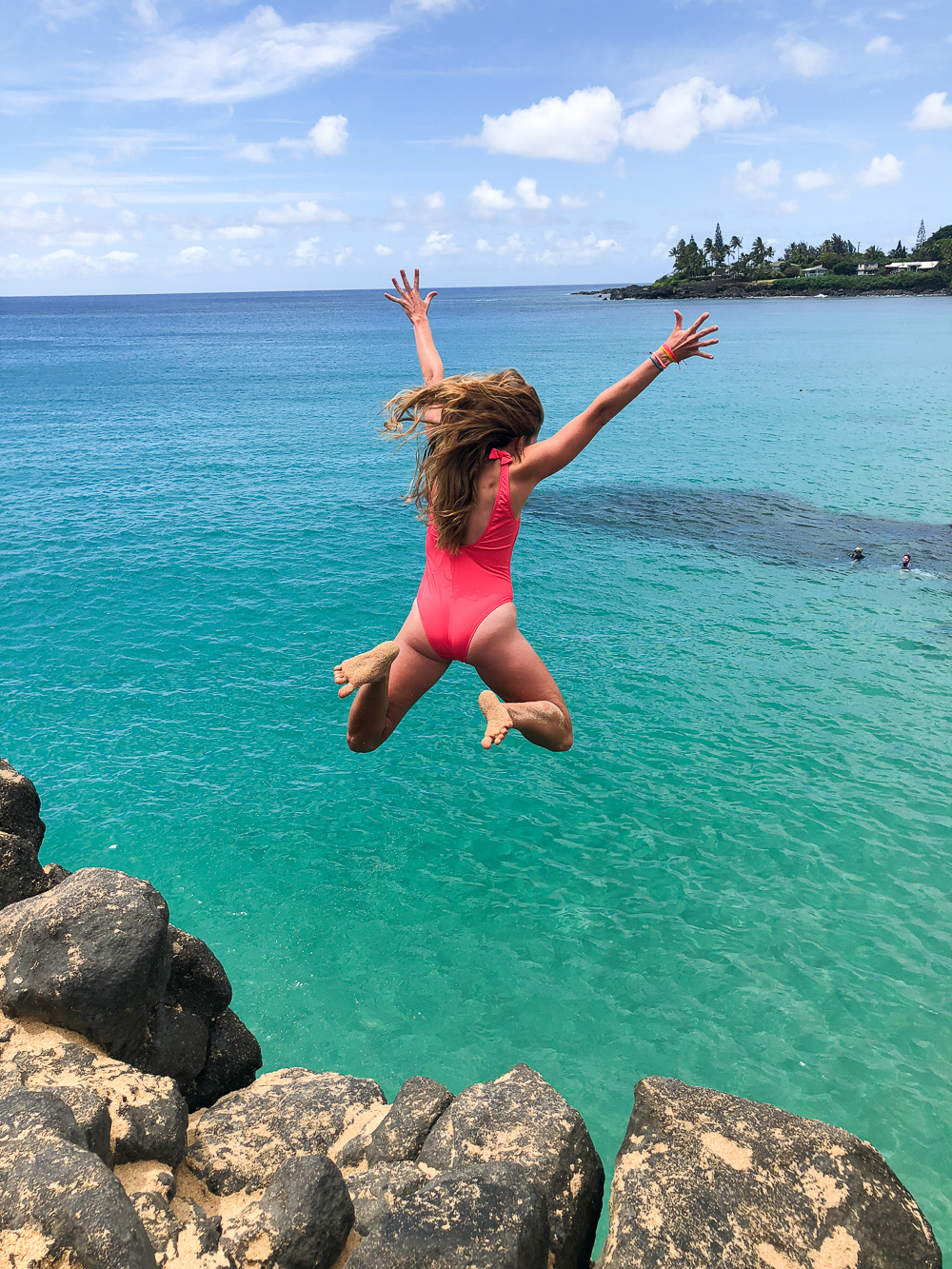 The Best Shopping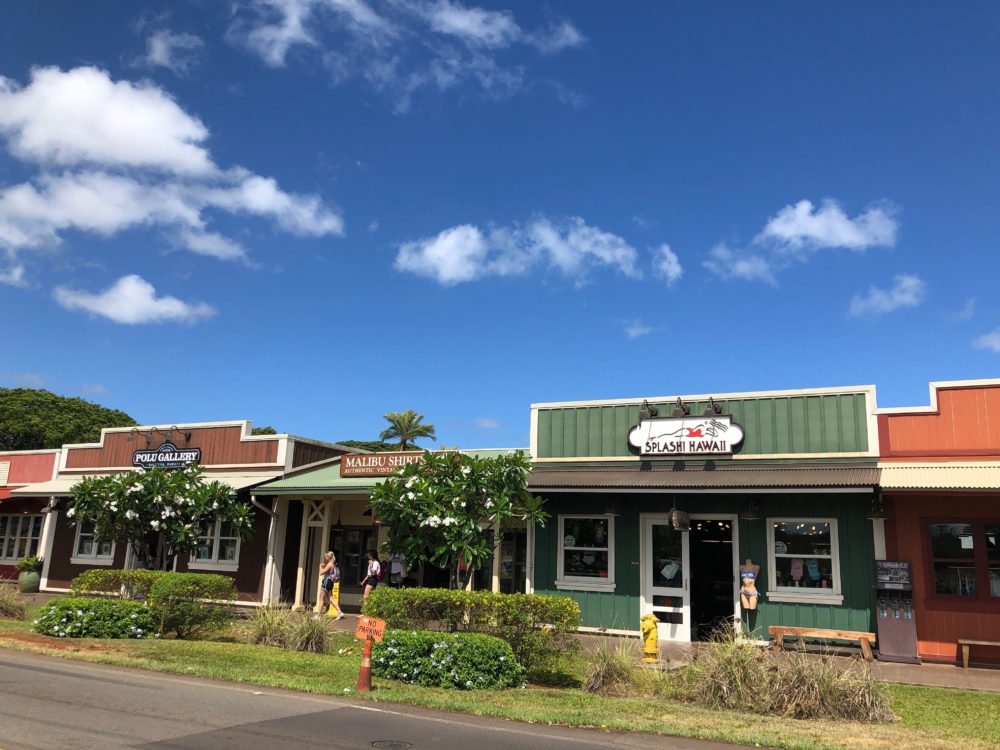 Honolulu – best high end shopping on Oahu
Haleiwa – Cutest surf town with tons of local beachy stores. I felt most at home here! This was my favorite place to go and casually stroll outside and shop. I bought almost all of my families gifts here.
Lanikai – Really upscale surf town and reminds me of Nantucket. There's plenty of shopping here and delicious places to eat at.
Where to Stay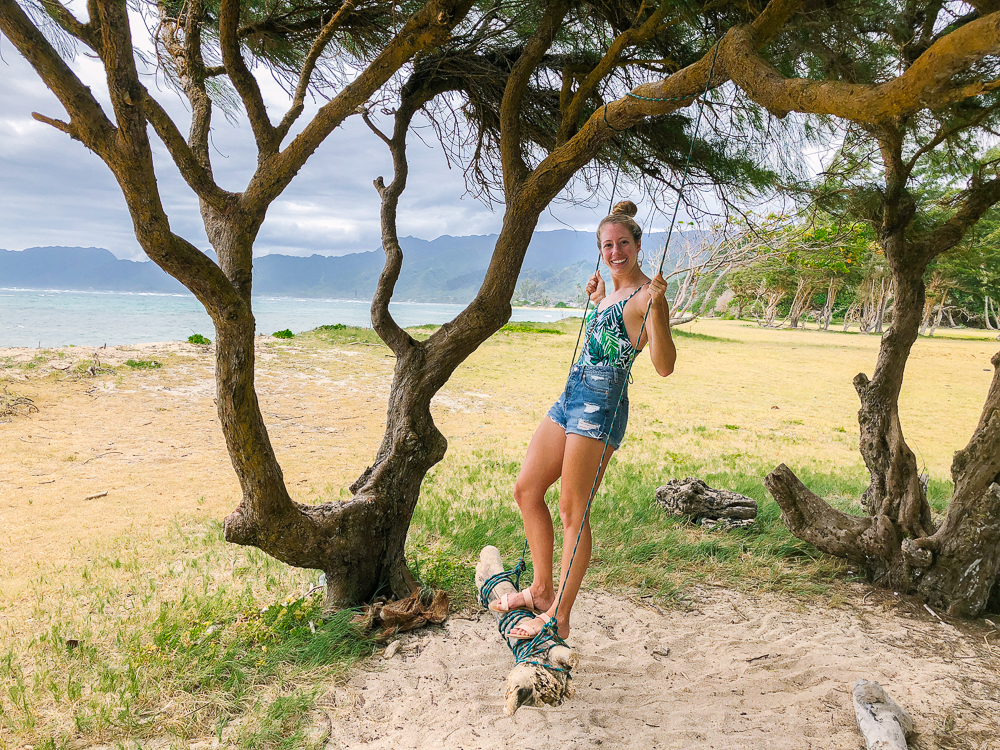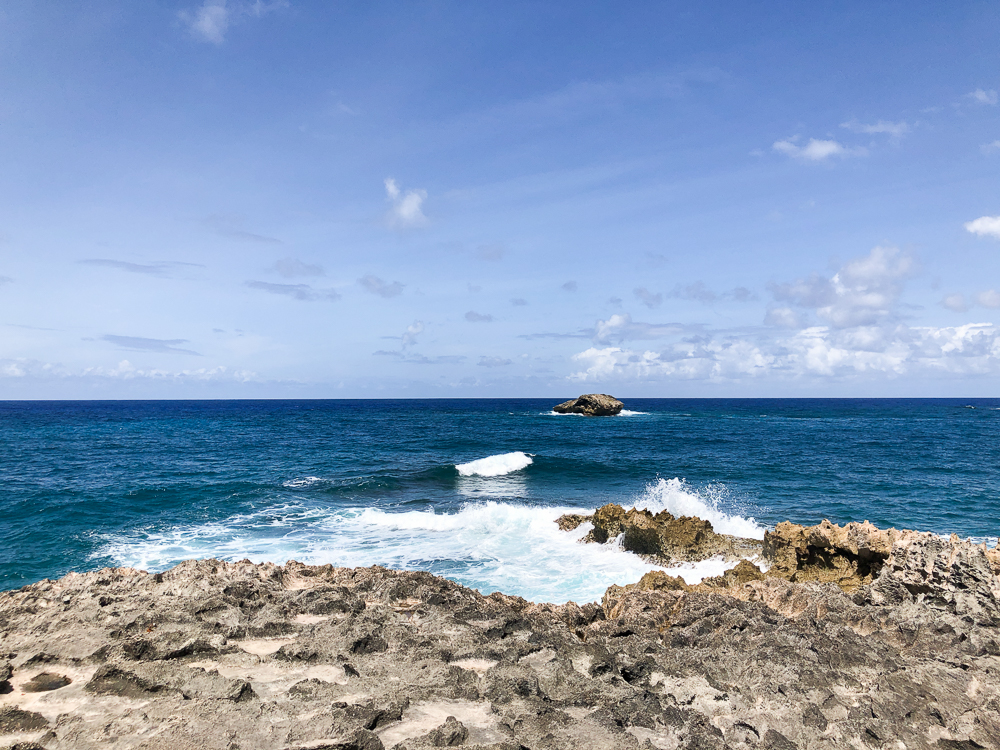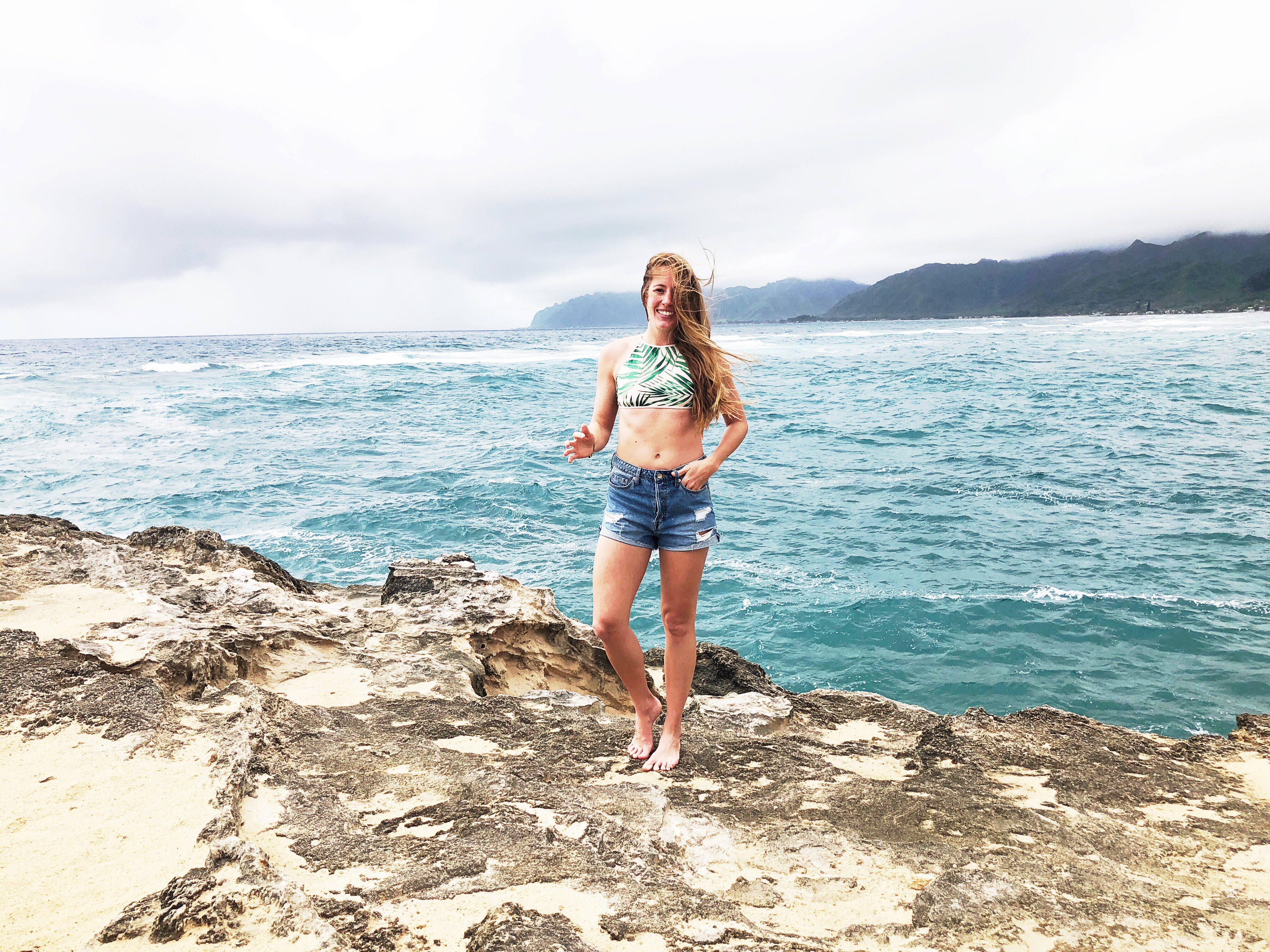 All photos taken 10 minutes from my rental on Laie Point
Now, where you stay all depends on your budget and what you are looking for. My budget was not luxury hotel friendly and I also love staying in houses so I can cook my own food and feel like I'm at home. If your looking for an adventure, there are plenty of options but if your looking for more modern day conveniences (like air conditioning), you might want to splurge on a hotel! No one told me this but about 99% of Oahu homes do not have centralized air conditioning! I was shocked, shocked when I found this out. So keep that in mind when searching for a place to stay!
I stayed in Laie (Upper East Side of Oahu)

I rented a small one bedroom apartment from a local I follow on Instagram and stayed in Laie on Laie Point. It's a large Mormon community but it was incredible. It was only 30-45 minutes from the North Shore and way out in the country away from Waikiki and tourists. I lived exactly like a local! The closest Walmart or Target was an hour away. Any town like Haleiwa, Laie, Ewa Beach or Lanikai would be perfect for a more local experience.
Seriously, I met so many people who we're staying in an Air Bnb and loved it! If I traveled to Hawaii again, I would find an affordable Air BnB since living in a house with a kitchen is my preferred way to travel!
Emily from Cupcakes and Cashmere stayed here! It was only about 20 minutes from Laie and was really beautiful! It has it's own beaches and it's known for a really great snorkeling spot!
Waikiki Hotels
I 100% did not want to stay in Waikiki. It was way to touristy for my liking but they have amazing hotels, some of the best shopping in the world in walking distance and it's a very developed area with modern day conveniences and food places around every corner.
The Royal Hawaiian (a great Instagram spot with pink umbrellas!) – A historic hotel and absolutely beautiful right in Waikiki.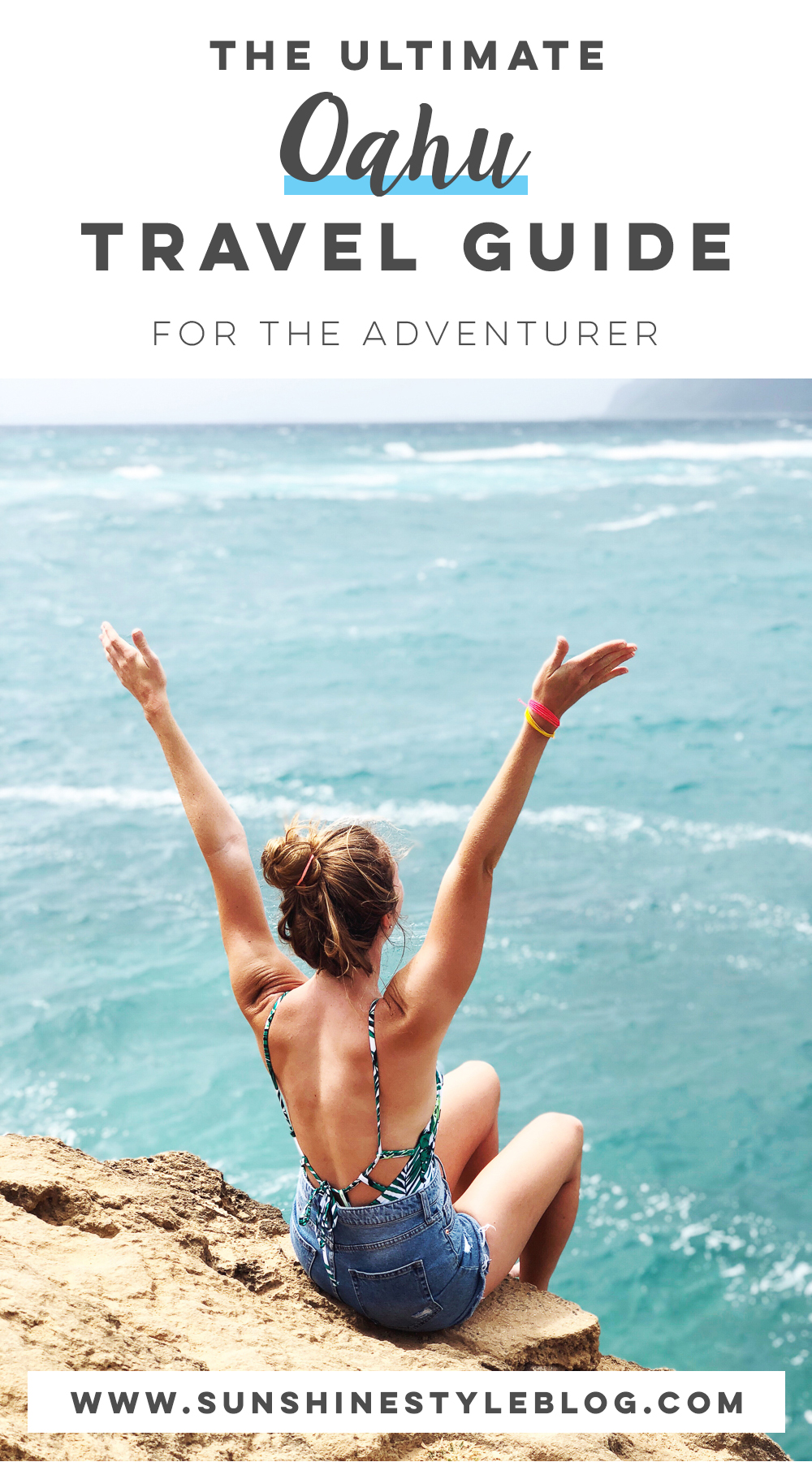 Now, anyone want to come with me and visit the other Hawaiian islands, say Road to Hana in Maui!? I hope you enjoyed this travel guide! Please let me know if you have any other questions about Oahu!
Recent Hawaii Posts:
Why I Decided to Go to Hawaii for a Month