The Sunny Style Finds are back!!! I took a break from this series and might move these posts to Friday for a fun way to end the week! You'll find a mix of classic pre-fall tops and dresses and end-of-summer finds that includes white shorts and a scalloped swimsuit.
Sunday's, I usually try to dedicate time to write and schedule out blog posts for the week. I kept finding myself taking hours to only write the Sunny Style Finds posts and would get nothing else done?! Hoping this schedule works better! Or maybe I'm just a really slow worker…or kept getting side tracked with online shopping…we will see!
I've mentioned it before but I am hanging onto summer for as long as I can (or until the end of September). I'm like this every single year and saying goodbye to swimming is always so sad. Once October hits though, fall mindset all the way! The temps take justtt a little longer to catch on. I have a girls trip planned to Vero Beach mid-Sept and think I am hoping the summer temps stay so we can enjoy our vacation and blue water beach days, ha! After that, here comes fall content!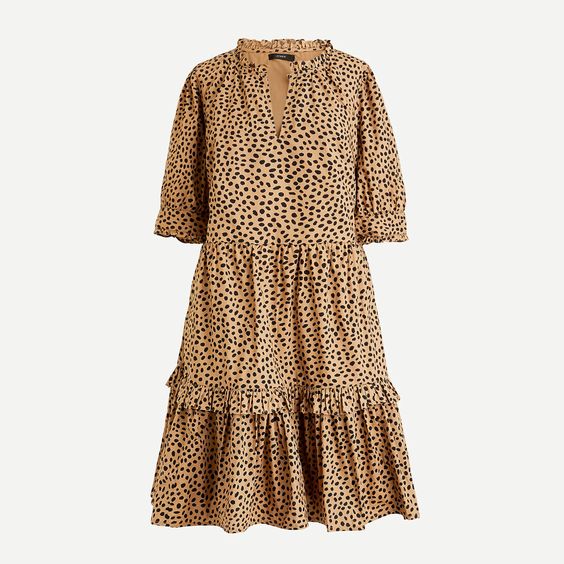 J.Crew Leopard Tiered Dress, $128.00
Love the dress, don't love the price tag ha! J.Crew is always having sales though. Right now it's 40% off with code BYESUMMER. Seriously, I love this print and it's really the perfect dress to ring in fall! The neckline is flattering, the tiered body is so cute and yep, the length is perfect.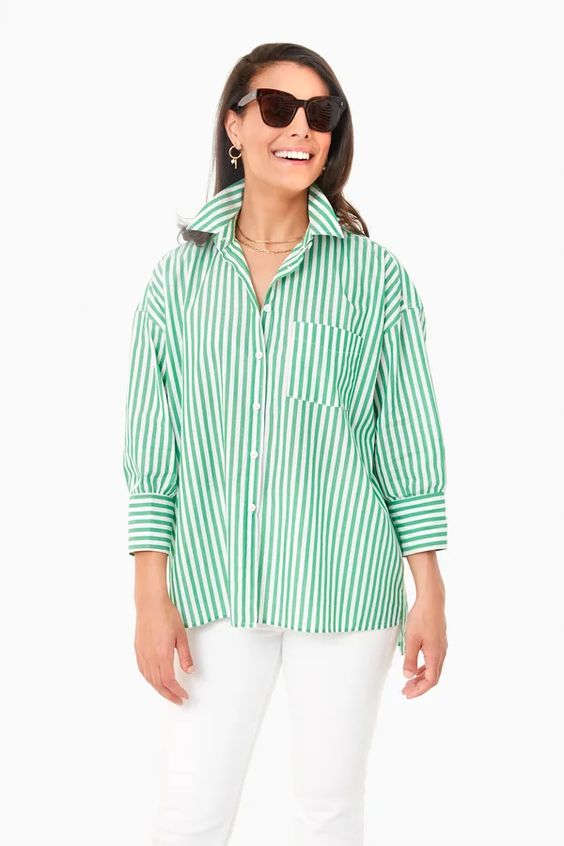 Tuckernuck Green Striped Boyfriend Top, $88.00
Another great striped top! I actually have this shirt in the rainbow stripe color and would love to get it in green! It runs true to size unlike the reviews mentions and I would not size down. I ordered an XS and should have gone with the Small but it still works. Comes in blue and red also!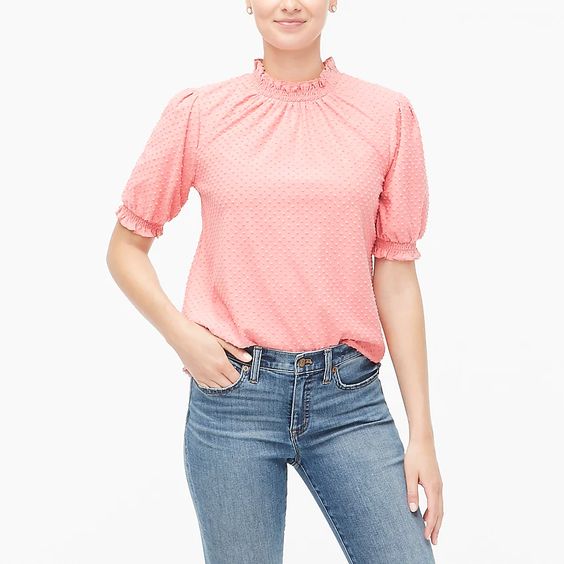 J.Crew Factory Smocked Neck Top, $22.50
Okay, how cute would this blouse looked tucked in with boyfriend jeans and some loafers?! The ruched neckline is really having a moment for fall. If you look close, it has a tiny embossed print that looks like polka dots but cuter! Comes in ivory also!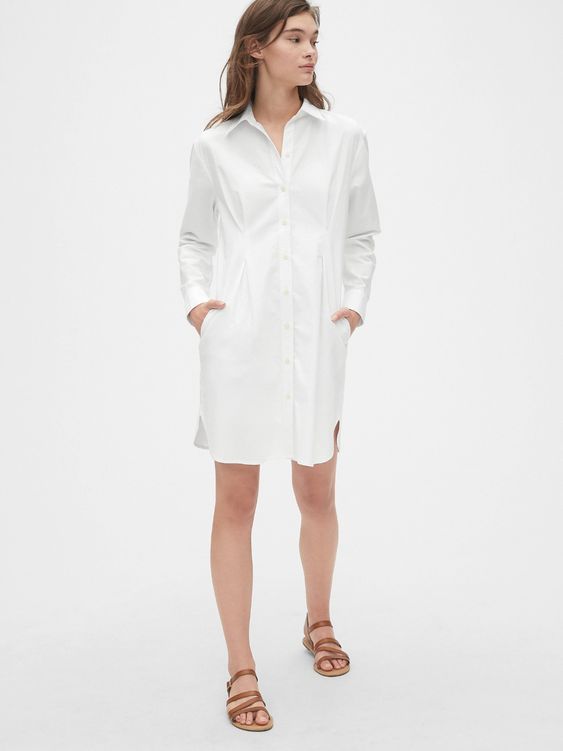 White Oxford Shirtdress, $56.00
Staying true to yourself on a blog can sometimes seem like a struggle. There are so many trends out there but I always go back to simple, classic, relaxed and preppy style essentials like this white shirtdress. The entire dress is so sophisticated and such an easy piece to throw on and instantly feel like you are ready to take on the day! It looks long enough that you could tie a belt around it to create a waist!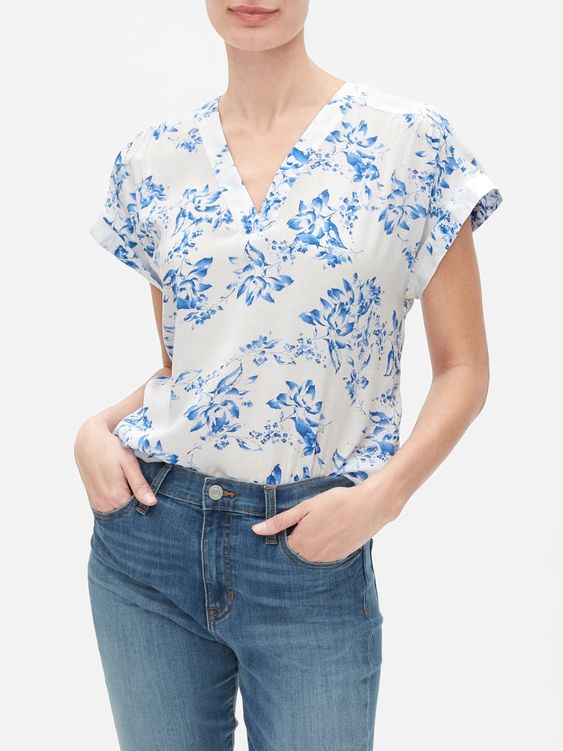 Floral V-Neck Top, $23.99
This top reminds me of the blue and white floral bow scrunchies I just released! So simple and would look so cute paired with white shorts or skinny jeans!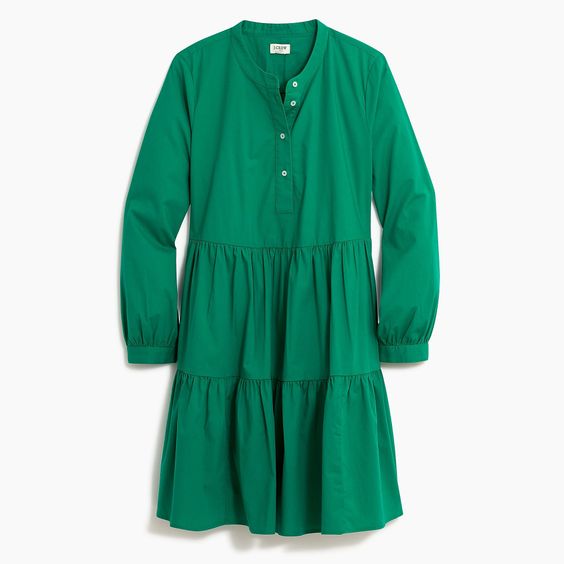 J.Crew Tiered Cotton Dress, $29.00
So I actually ordered this exact dress is the blue and white striped version and it arrived this week. I am not sure I love it but I want to so bad! Keep in mind it run's large and there's lots of extra material for the baby doll dress style. I ordered an XS and might need a S for more shoulder room but the middle is extremely forgiving. I think it makes the cutest fall dress to pair with sneakers. It also has elastane, so it's really easy to move in and you don't feel restricted.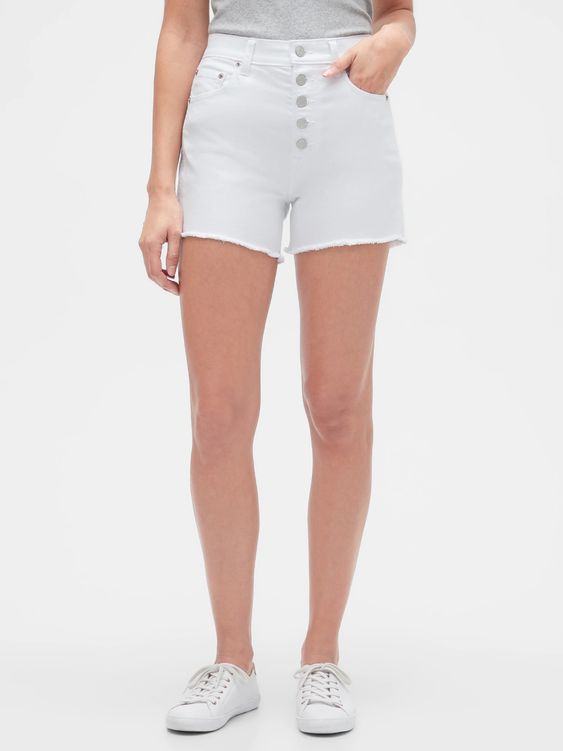 Gap 3.5 High-Waist Button Up Shorts, $18.97
White shorts are a girls staple in the summertime. With summer temps still going strong, I have been getting so much use out of my white shorts. When I was in Palm Beach this weekend, my friend Ashley and I stopped by the outlets. There shorts were only $20 and fit amazing! I bought a 6/28 and have worn them with tanks and long sleeve button up shirts. You can roll the bottoms if you like your shorts a tad shorter or keep them unrolled if you like the length.
Lots of Sunshine,
Katie
Do you have a favorite on this list? Anything your would like me to include next week?! Leave a comment!