This is a mini diary of what types of outfits I wore while I was on vacation in Oahu. After spending the entire month in Oahu, I started to notice several outfits I kept wearing on repeat. You will most likely resort to wearing whatever will keep you coolest! I wore lots of swimsuits, shorts, dresses and sandals!
The outfits below are actual, everyday looks I wore on a weekly basis in Hawaii. Now, if you don't plan on traveling to Hawaii anytime soon, these outfits will still work for as inspiration for a tropical summer vacation or beach day. To see my full post on exactly What to Pack for Hawaii, click here. (includes a free packing list!).
What I Wore in Hawaii: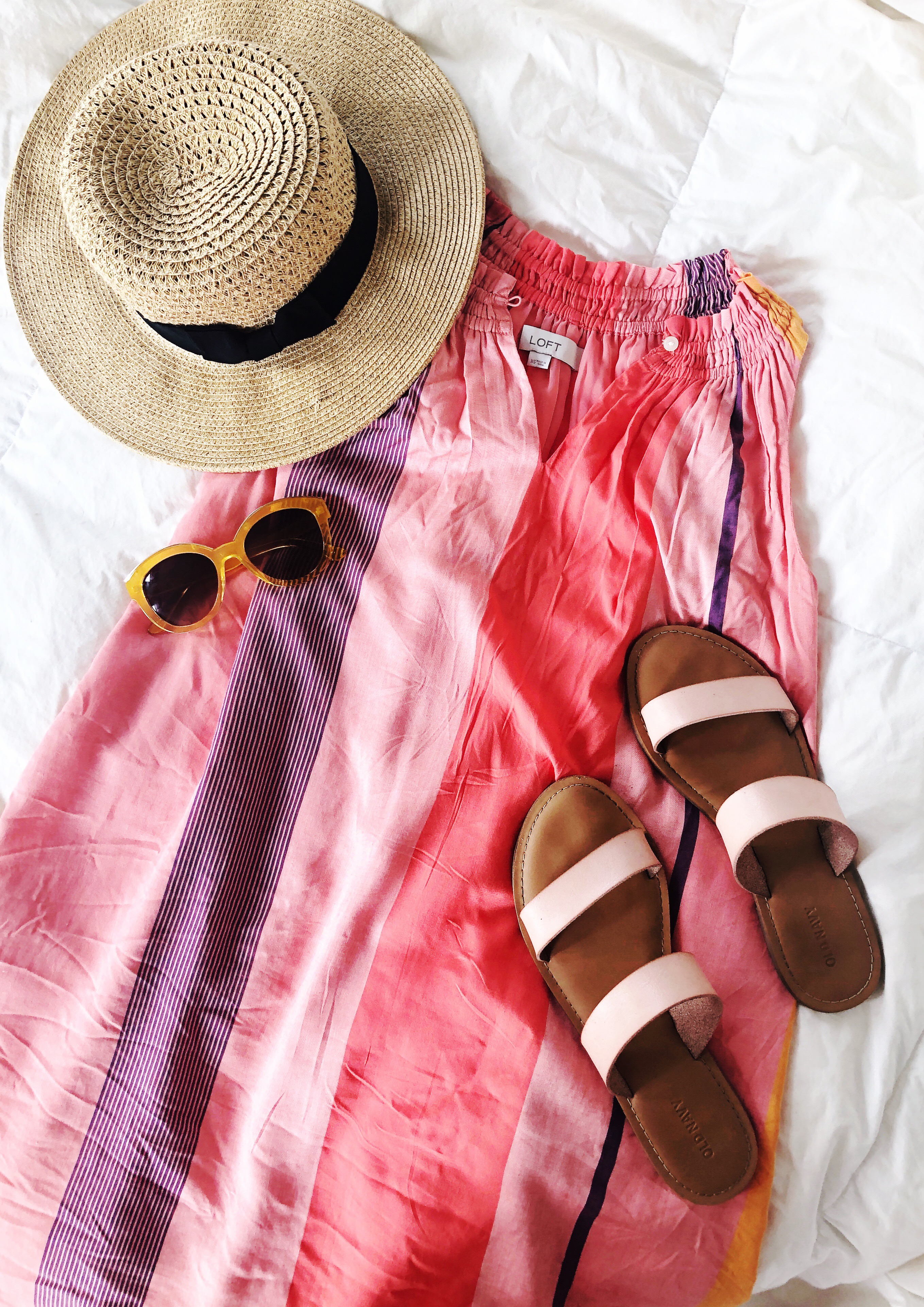 LOFT Beach Dress Cover Up (sold out, similar cover up here) / Old Navy Sandals (pink pair and neutral pair) / Similar Sunglasses / Straw Hat
I wore this LOFT dress (similar here) as a beach cover up nonstop! A lightweight dress is such a great purchase for a beach vacation!
Target Tropical One Piece Swimsuit (under $30! and all Target swim is BOGO 50% off!
A one-piece swimsuit is an absolute must! I love this tropical print one I purchased from Target! The re-stocked it this year, so if your planning a trip to Hawaii, I would totally recommend this suit! It fits amazing, is so comfy, and you cannot beat the price! I'm 5'8 and purchased a Medium.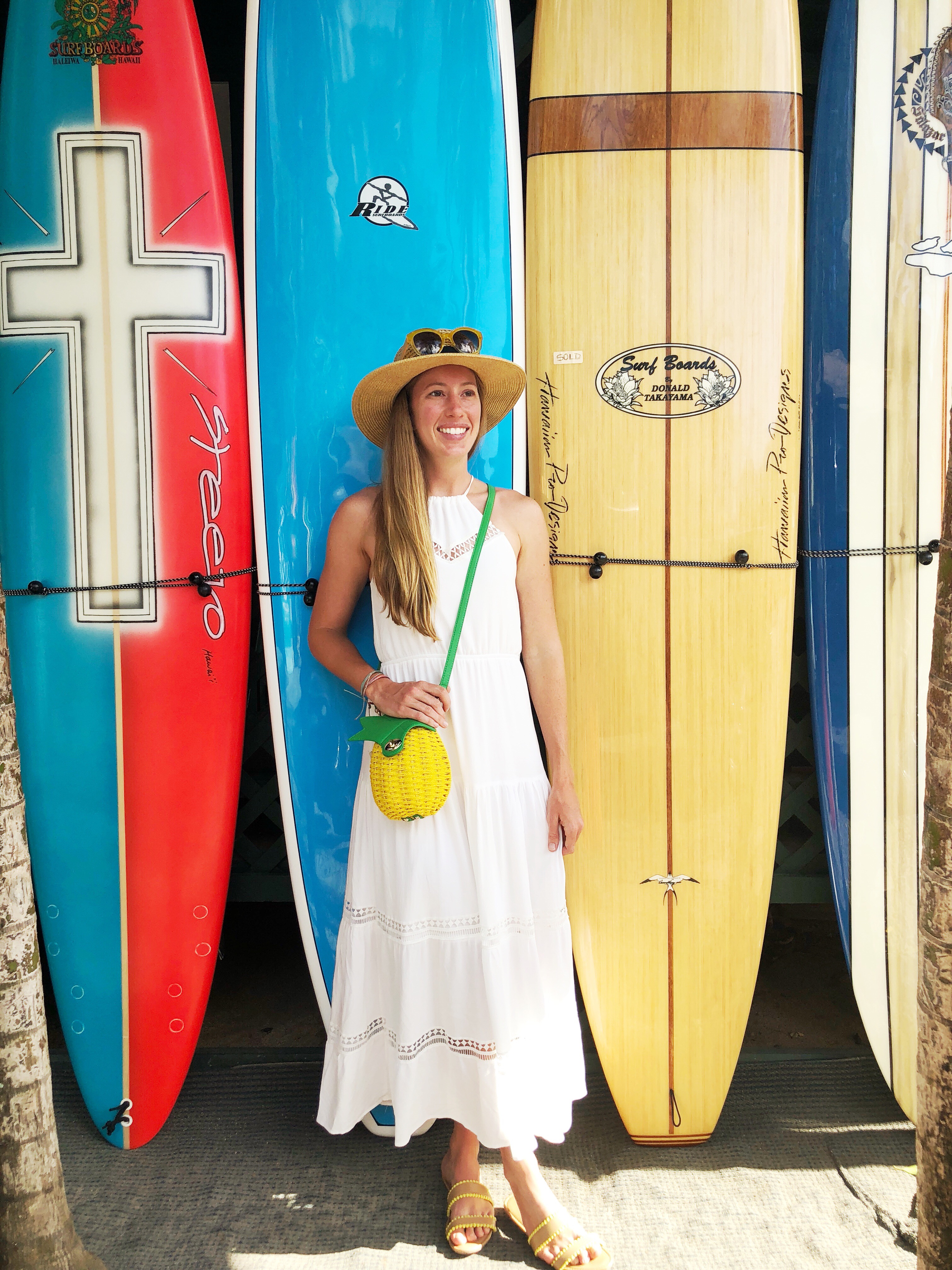 White Maxi Dress (similar) / Talbots Pom Pom Sandals in Navy / Pineapple Bag (best purchase from The Dole Plantation) / Straw Hat
What is a beach vacation without a white dress!? I did not wear this dress as often as shorts and a swimsuit but it's perfect for a luau or sunset watching! I watched lots of sunsets and walked on many beaches in this dress!
One day I met up with my friend Brittany who I met through Instagram. We strolled through Haleiwa, ate and took photos by a local surf shop! She picked us up in an air-conditioned car and it was glorious!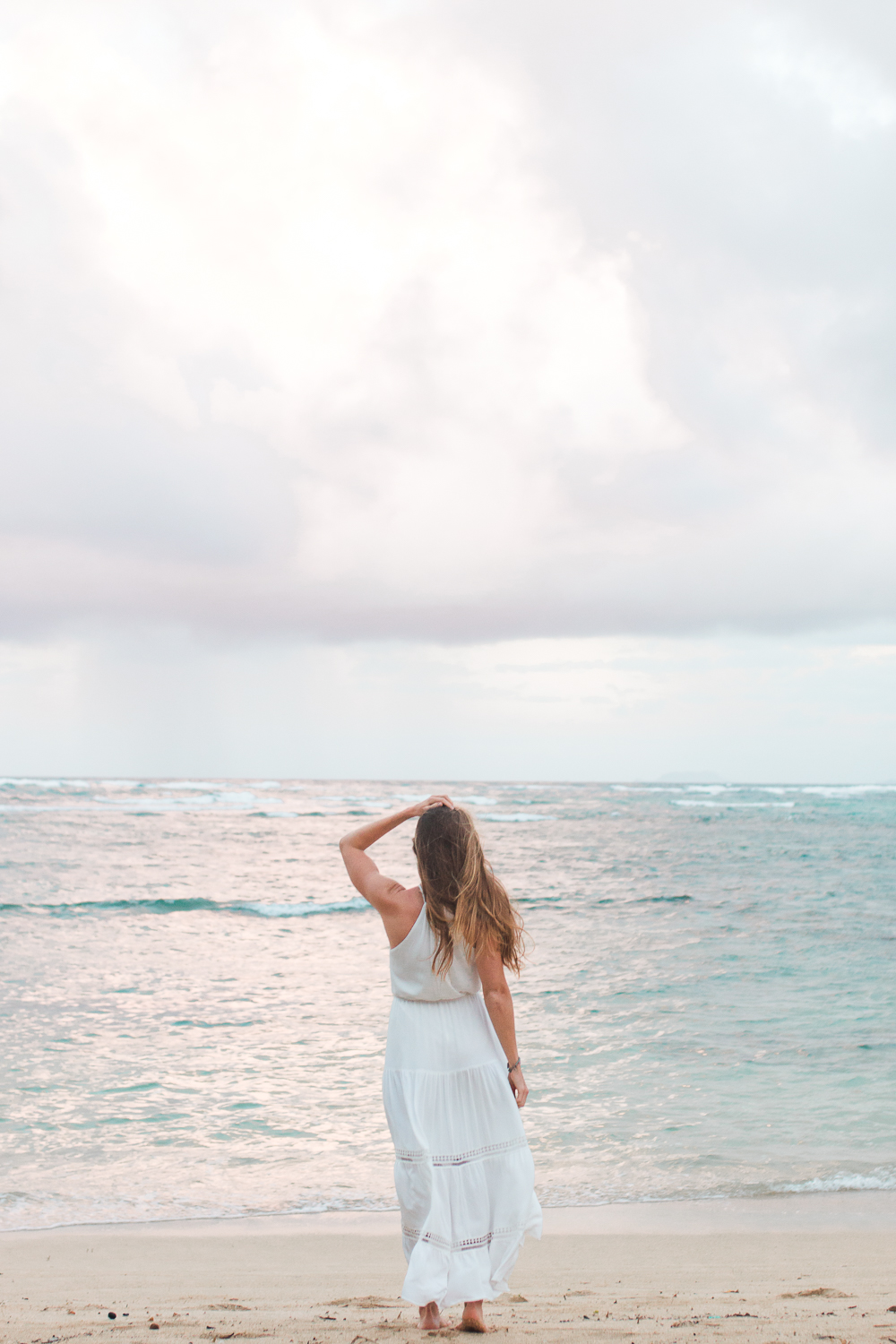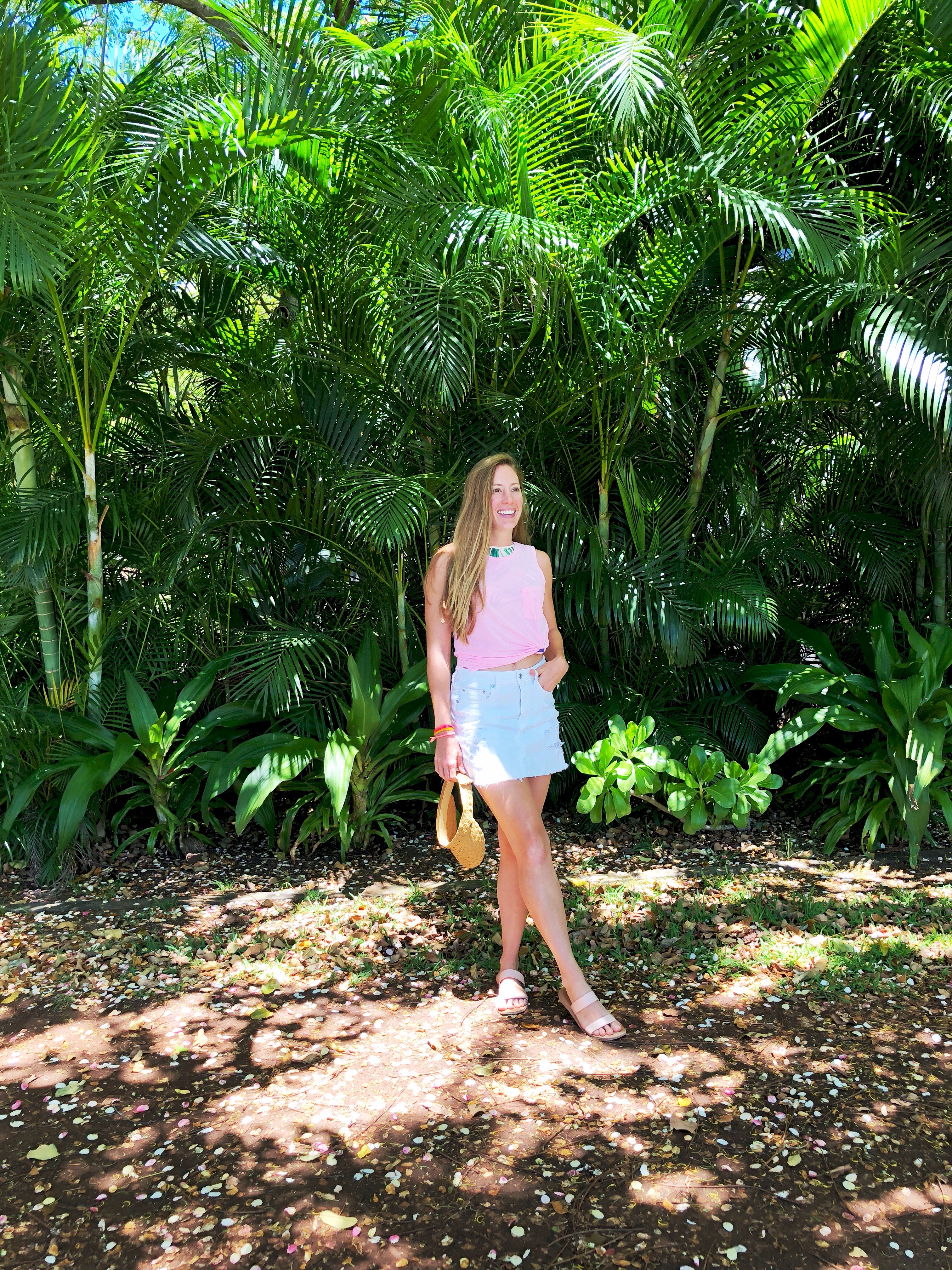 J.Crew Tank Top / American Eagle White Denim Skirt / Old Navy Sandals / Straw Visor
Denim skirts are my new favorite! I loveeee this white skirt from AE and have worn it so many times this summer! It matches with everything and looks best with crop tops, tank tops or t-shirts tied in knots!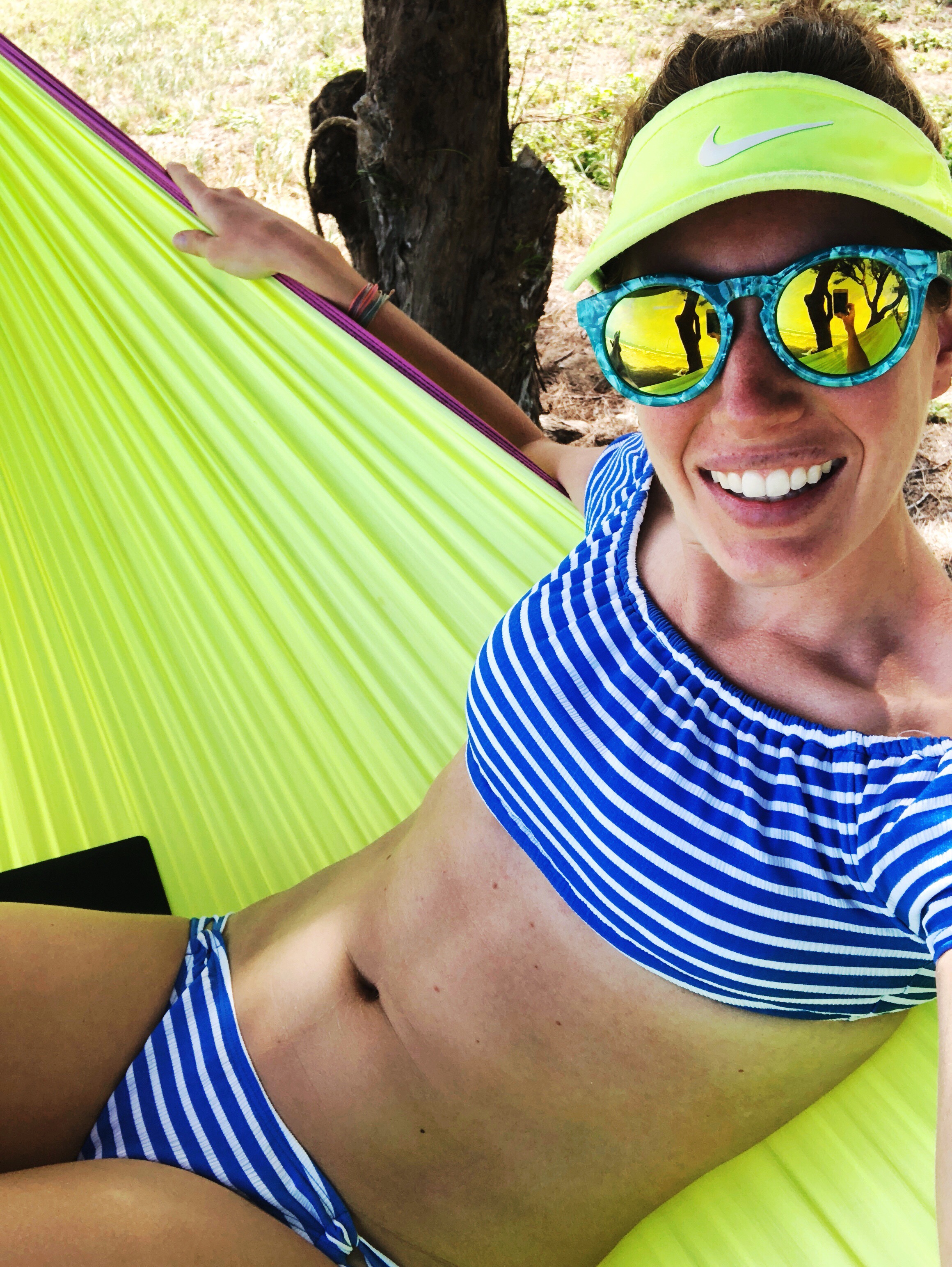 Similar Striped Off the Shoulder Swimsuit
This is what I looked like 90% of the time. Swimsuit, sunnies and a visor to keep the sun off my face. I was living my dream life being able to prance around in a swimsuit all the time! Once a water baby, always a water baby.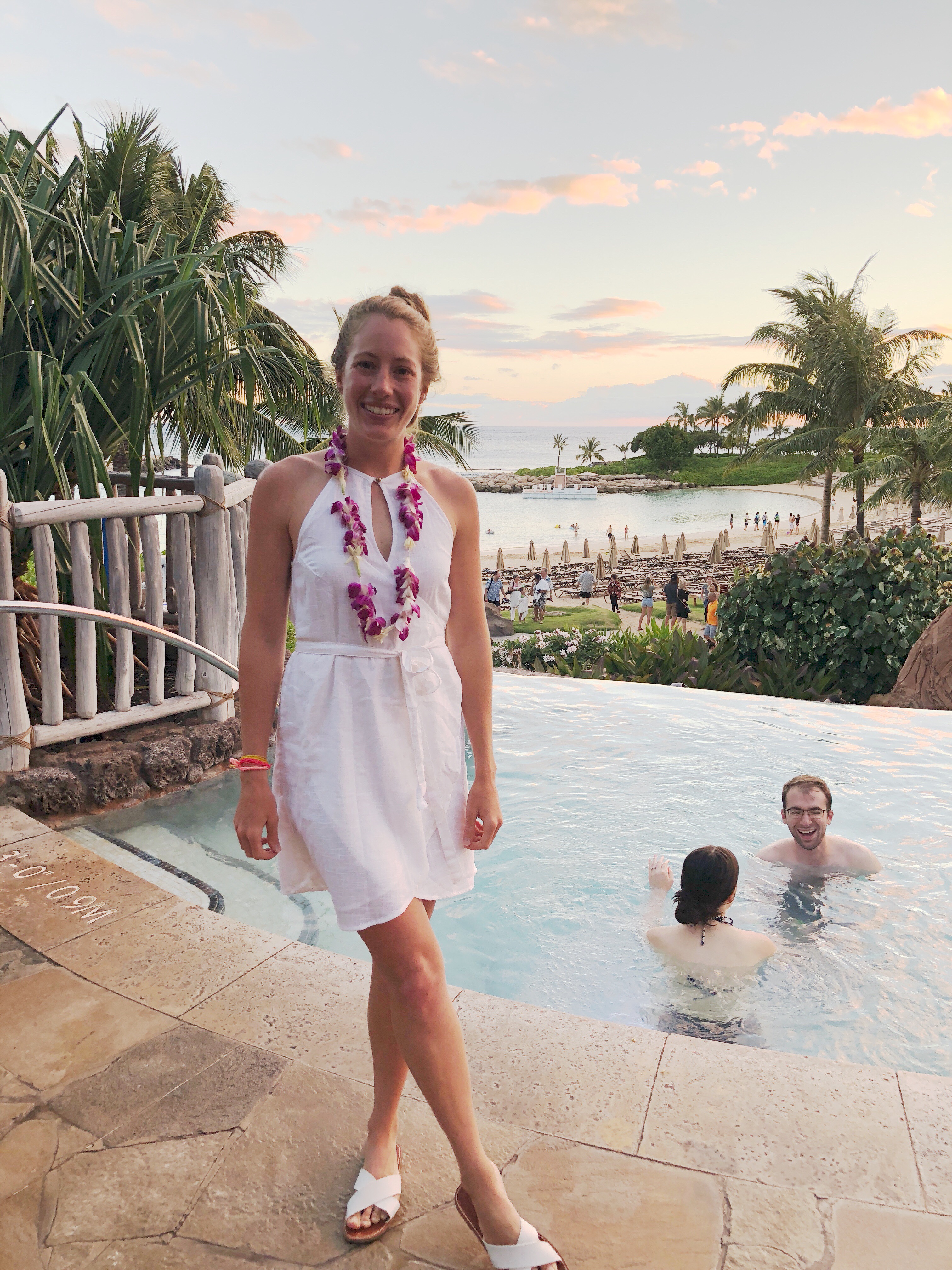 White Billabong Dress / White Sandals
Bought this white dress in Honolulu at the Billabong store as a Hawaiian momento. Every time I wear it I'm reminded of all the fun memories of Hawaii!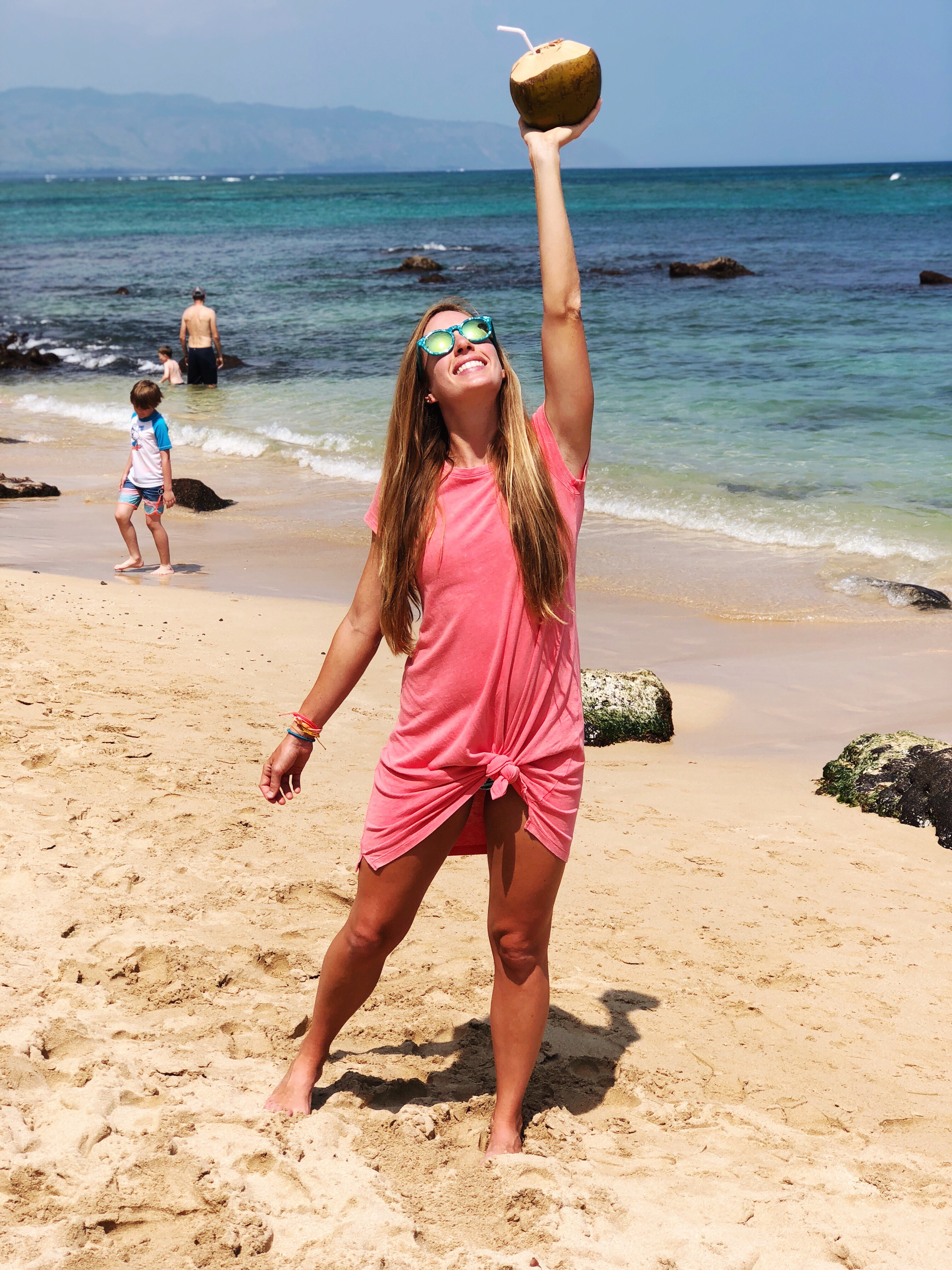 T-Shirt Dress (similar here, here and budget option here)
This was taken at Turtle Beach in Oahu. Turtles actually beach themselves on the shore and are so close you just stare at them along with a million other tourists.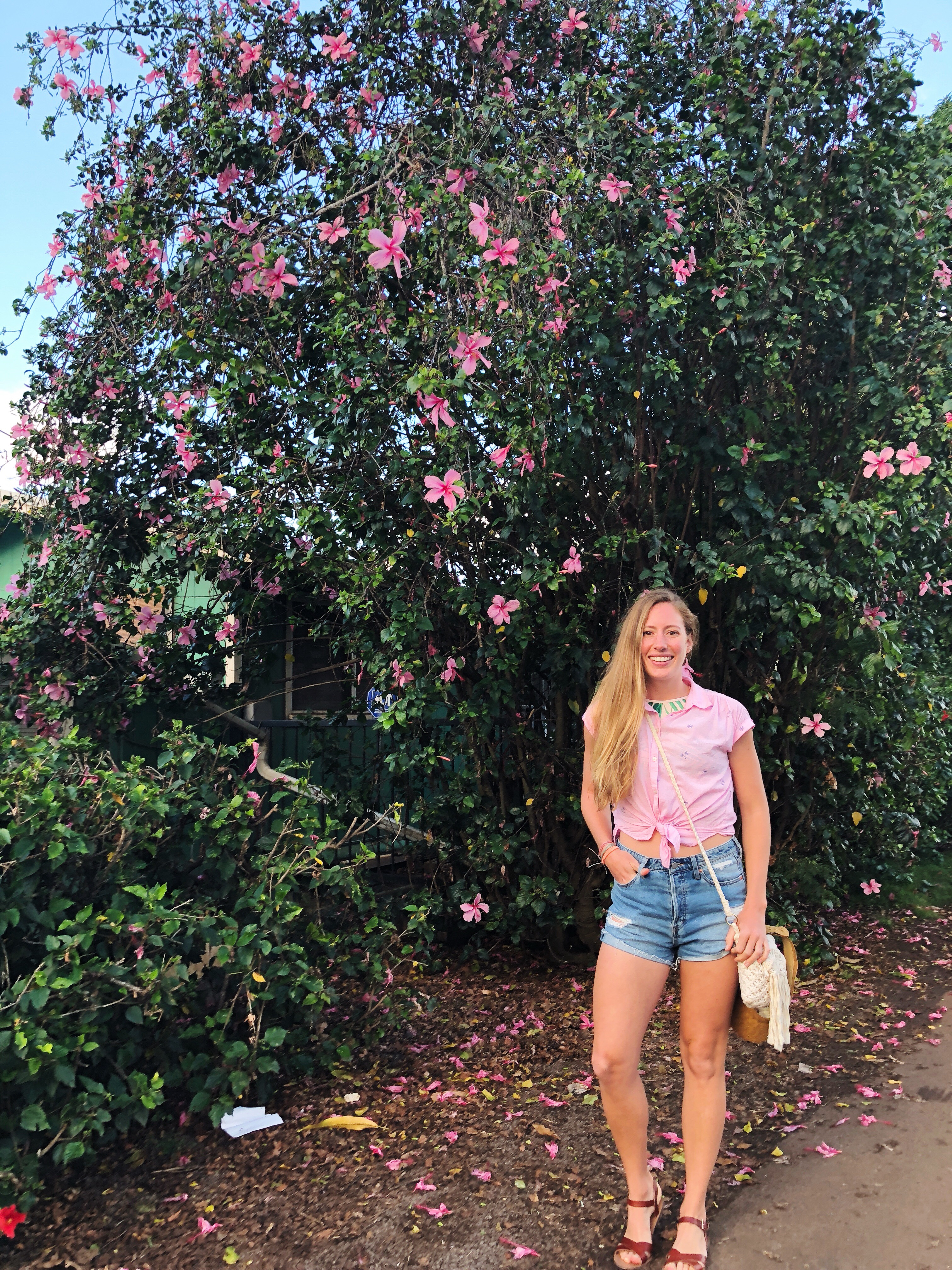 Old Navy Palm Tree Print Button Down Top / H&M High Waisted Jean Shorts / Macrame Bag / Sandals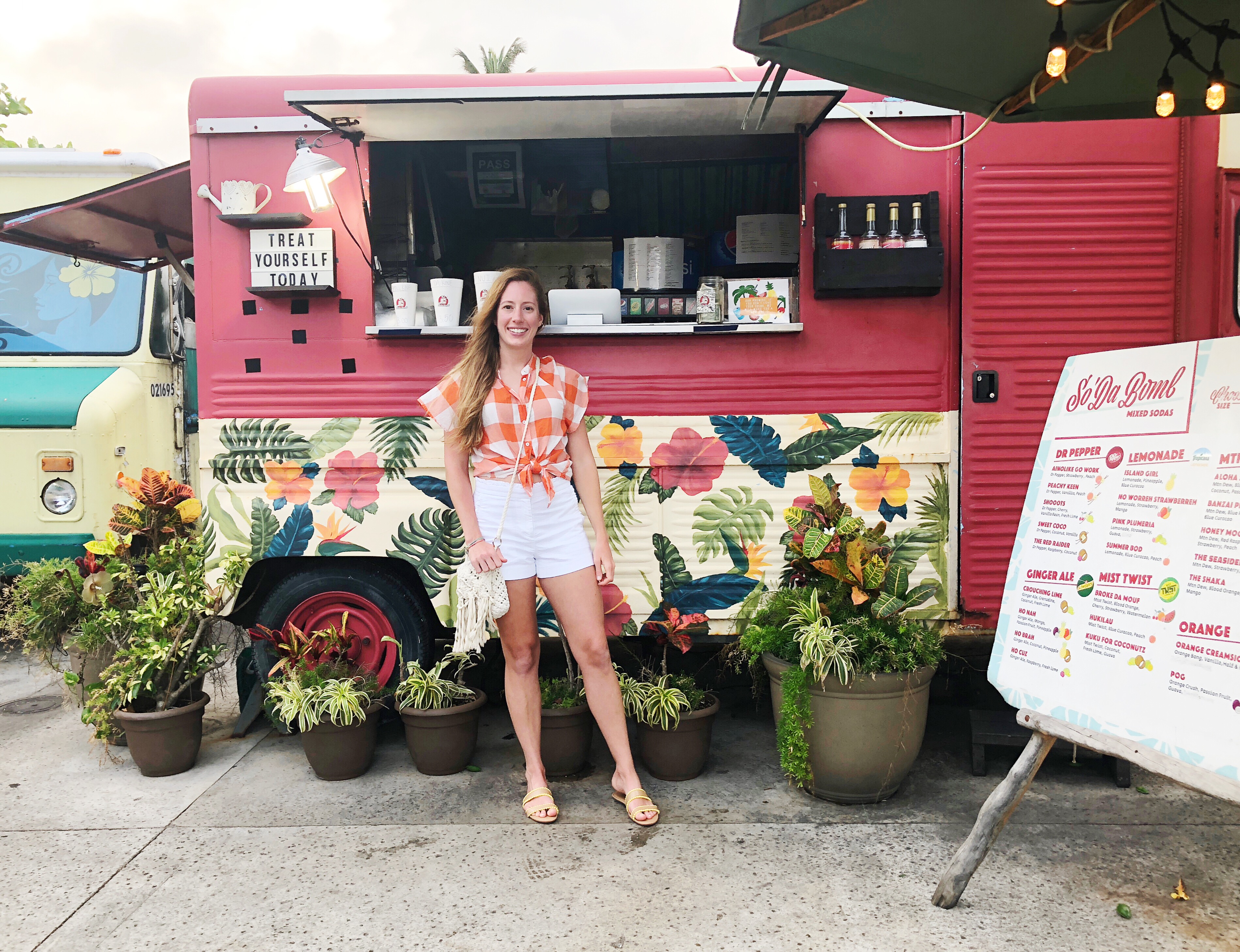 Similar Gingham Top / J.Crew Shorts / Talbots Sandals (similar)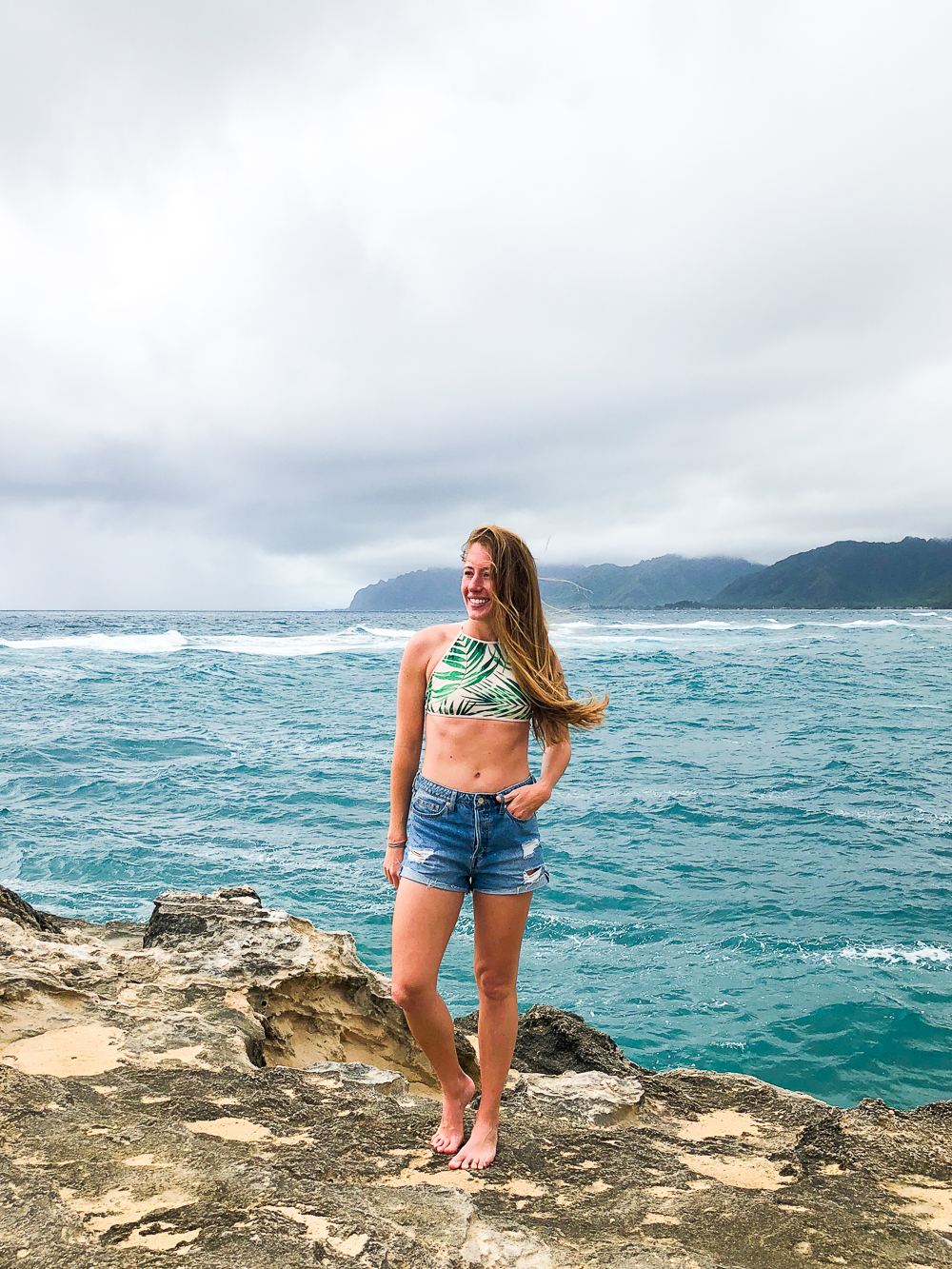 Aerie Swim Top (similar here and here) / H&M Denim Shorts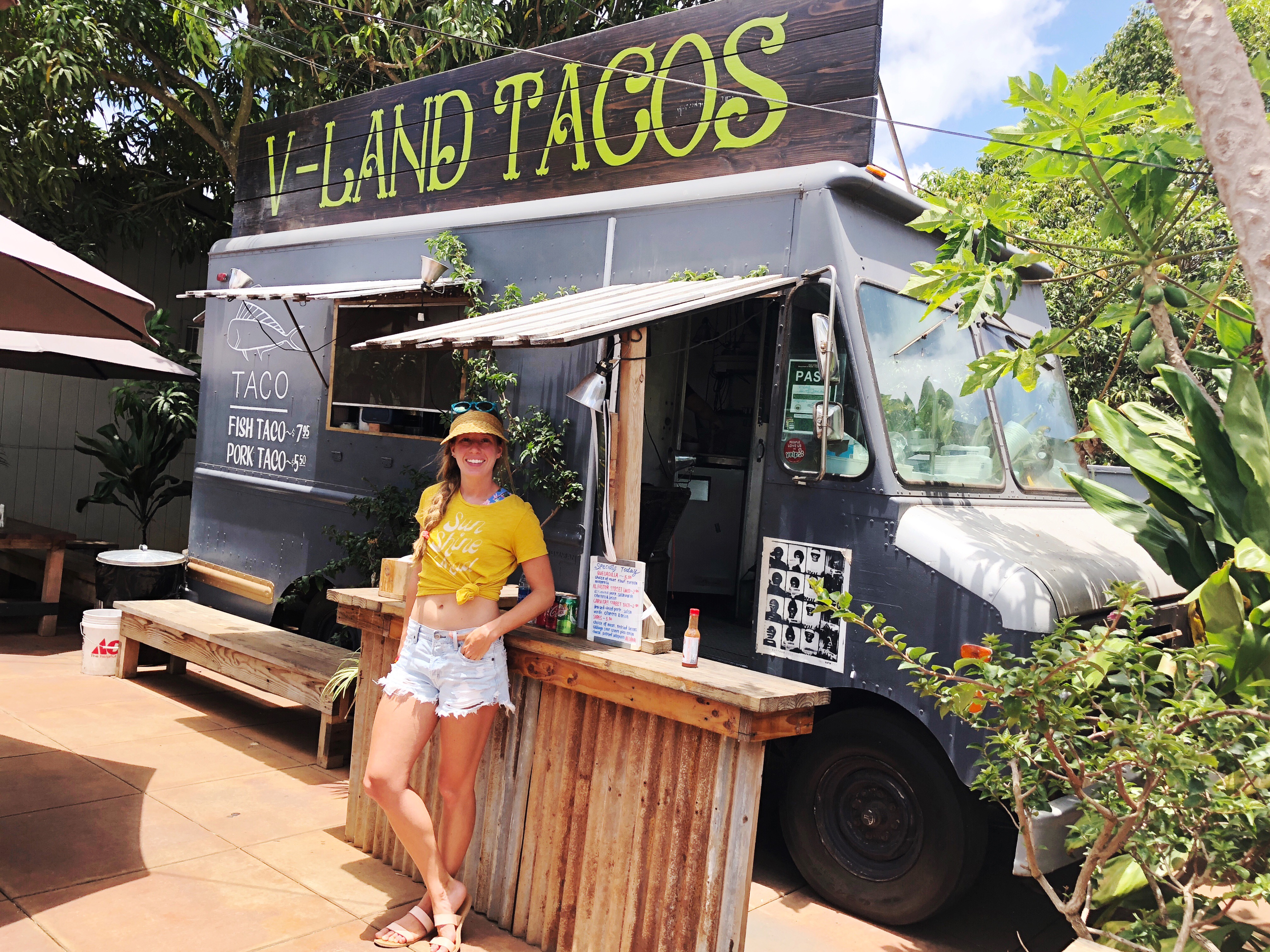 Old Navy Yellow Tee (similar) / American Eagle Denim Shorts / Old Navy Sandals
I hope these looks inspire you and to give you an idea of what to actually wear in Hawaii. If you go anywhere warm or tropical, a maxi or sundress, denim shorts and sandals are a must. Before I went to Hawaii, I had this glamorized idea that I'd be wearing the most cutest outfits and taking the most amazing photos on my DSLR camera. Then reality hit me in the face when I realized I had no AC and carried a giant ugly backpack with me at all times.
My trip to Hawaii was more of an adventure which is right up my alley. I'm not that fancy anyways. Those cute professional blogger photos I was hoping for just weren't going to happen. I had to give up my false dreams about being a travel fashion blogger with perfect photos and just go with the flow. I was much happier that way and less stressed. One day I hope to combine my love of adventure, style and mix that with amazing photography but for now it's iPhone photos of me in shorts and a swimsuit.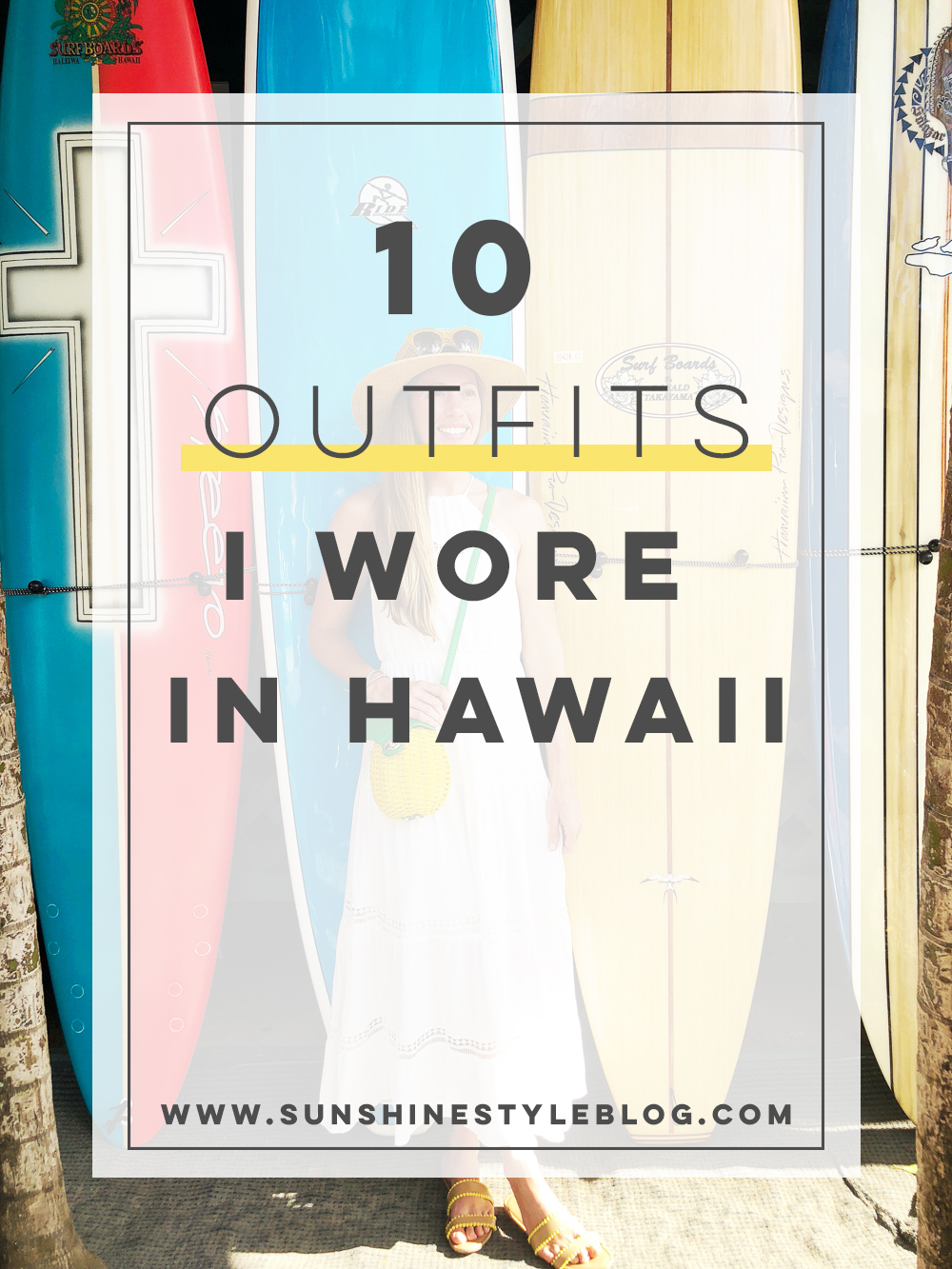 Other Recent Hawaii Posts You May Like:
What to Pack for a Hawaii Vacation + FREE Printable Packing List
My Oahu, Hawaii Travel Guide for the Adventurer
The One Piece Swimsuit I Wore in Hawaii
P.S. Have a fun Hawaii trip planned? Your in luck! I created a full guide on exactly what to pack for a trip to Hawaii. It includes a FREE printable you can download and screenshot to save on your phone! So easy! Sign up below to get the free printable!