Welcome to week 383783 of quarantine. This is one of the rompers that came in my Infinitely LOFT box a month back and it makes the perfect WFH piece. I am honestly in heaven when I can wear all my weekend/laid back clothes for work. Getting dressed everyday makes it easy when you just slip on a jumpsuit!
When life resumes and we can travel again, this is one of those classic items perfect for vacations! I really love the structure, slight wide leg and if you scroll below, you'll see that it has the most adorable tie on the back! The bow is what sold me on the romper! Honestly, I almost never say no to a good fitting romper. Their my weakness.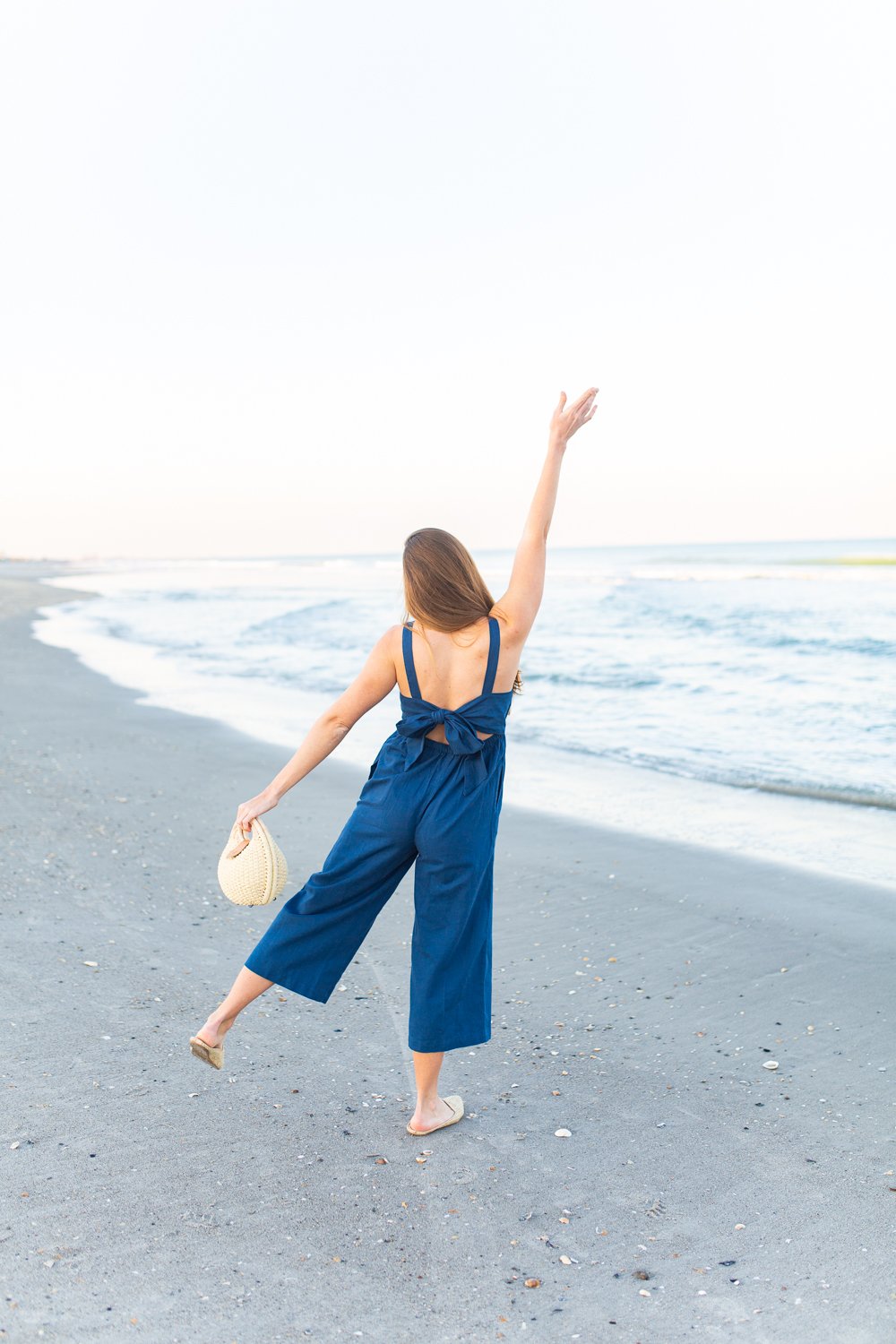 See the cute bow! I guess I waited so long to post these photos, the romper only has a few sizes left. There are so many adorable rompers out there with bows here, here and here. Their easy to wear around the house, on the couch, sitting at a desk, for outside picnics, when traveling or during the summer on the weekends. I have a feeling I'll look back on all these quarantine posts and be like, "KT did you really tell these people this was a great outfit to sit on the couch in?" Yes, yes I will ha.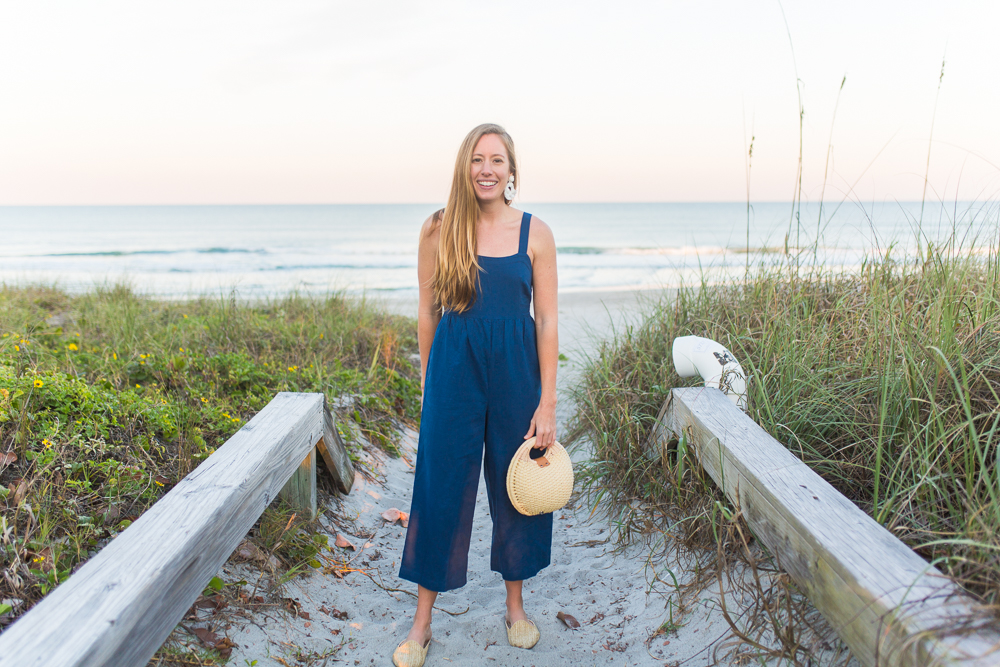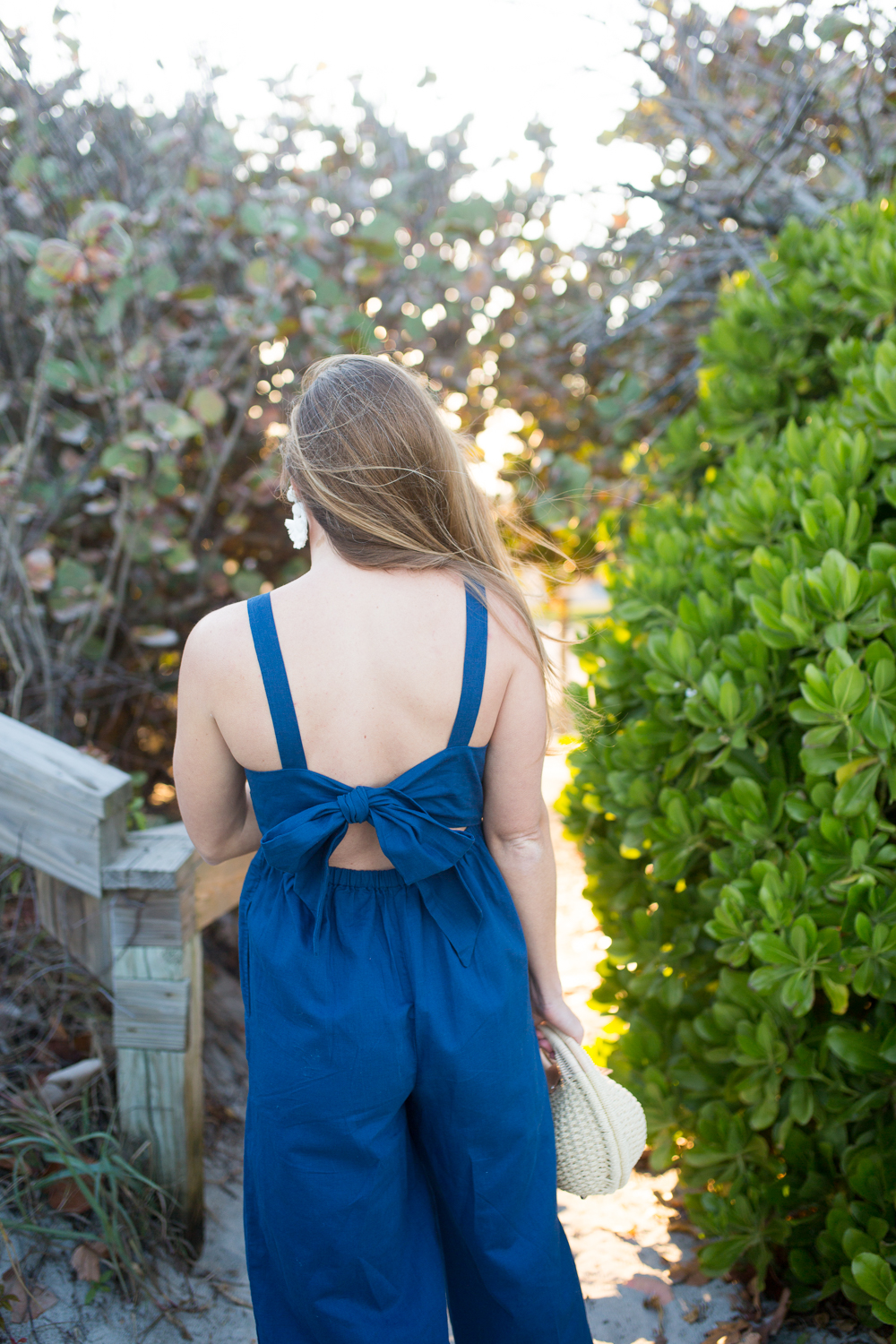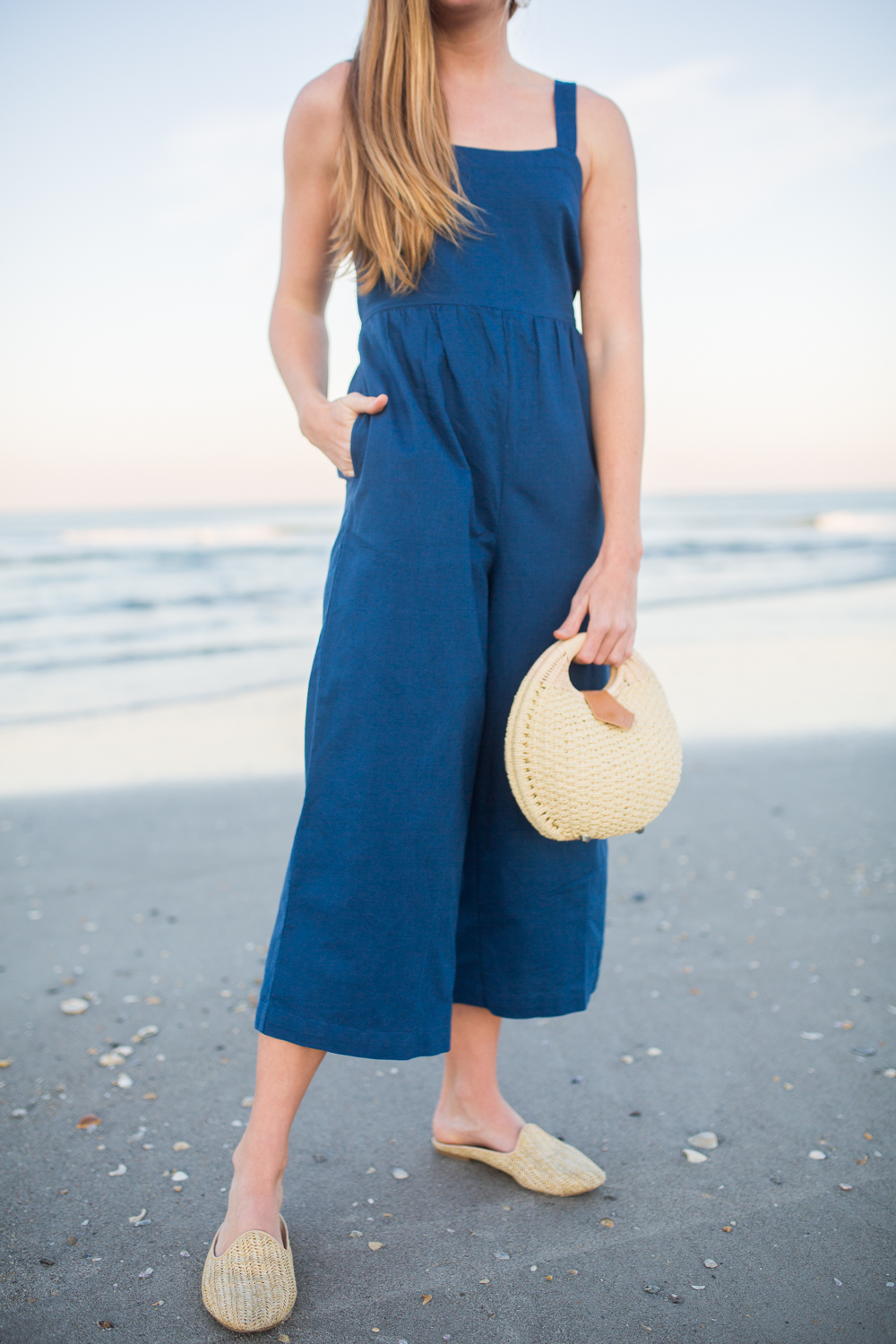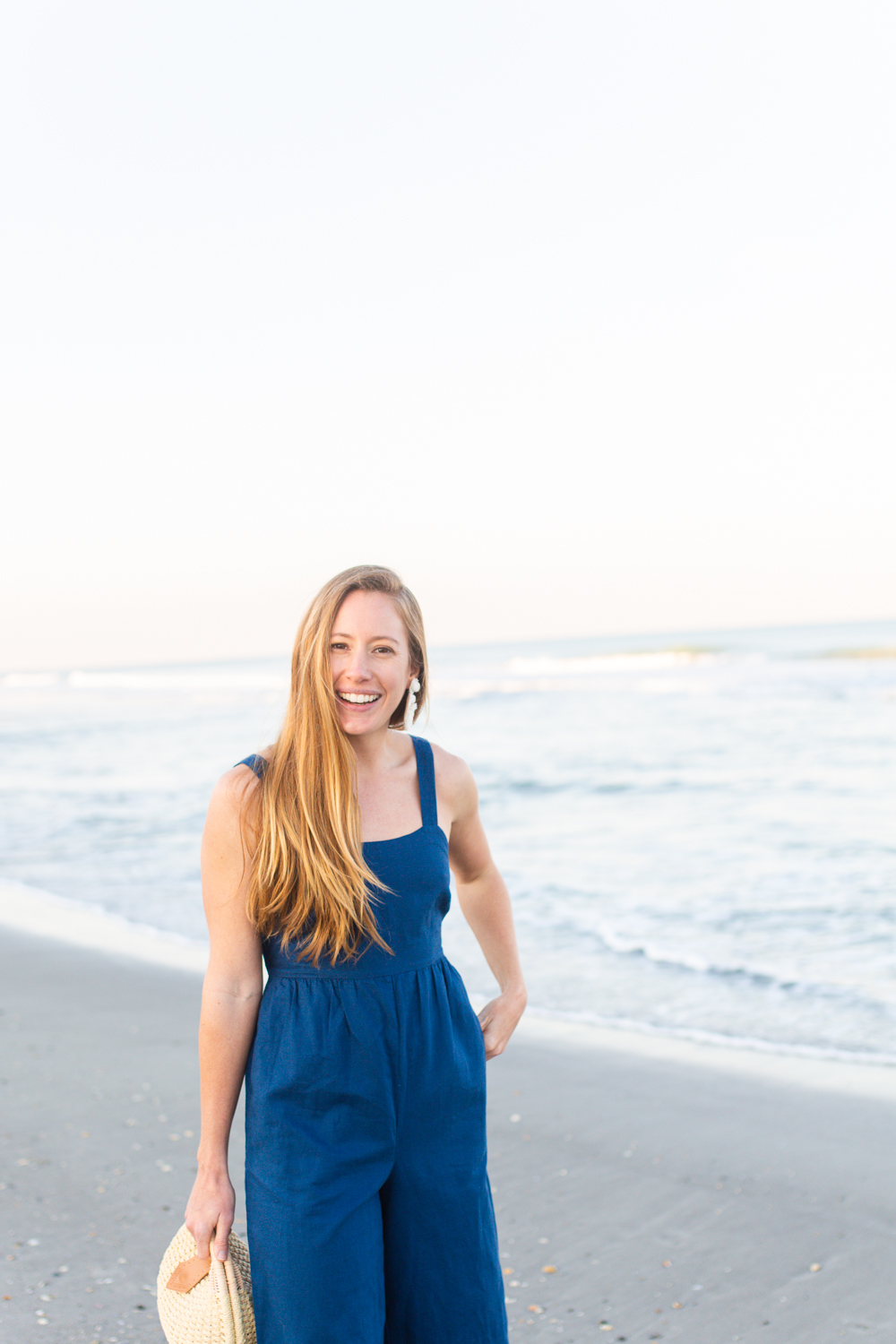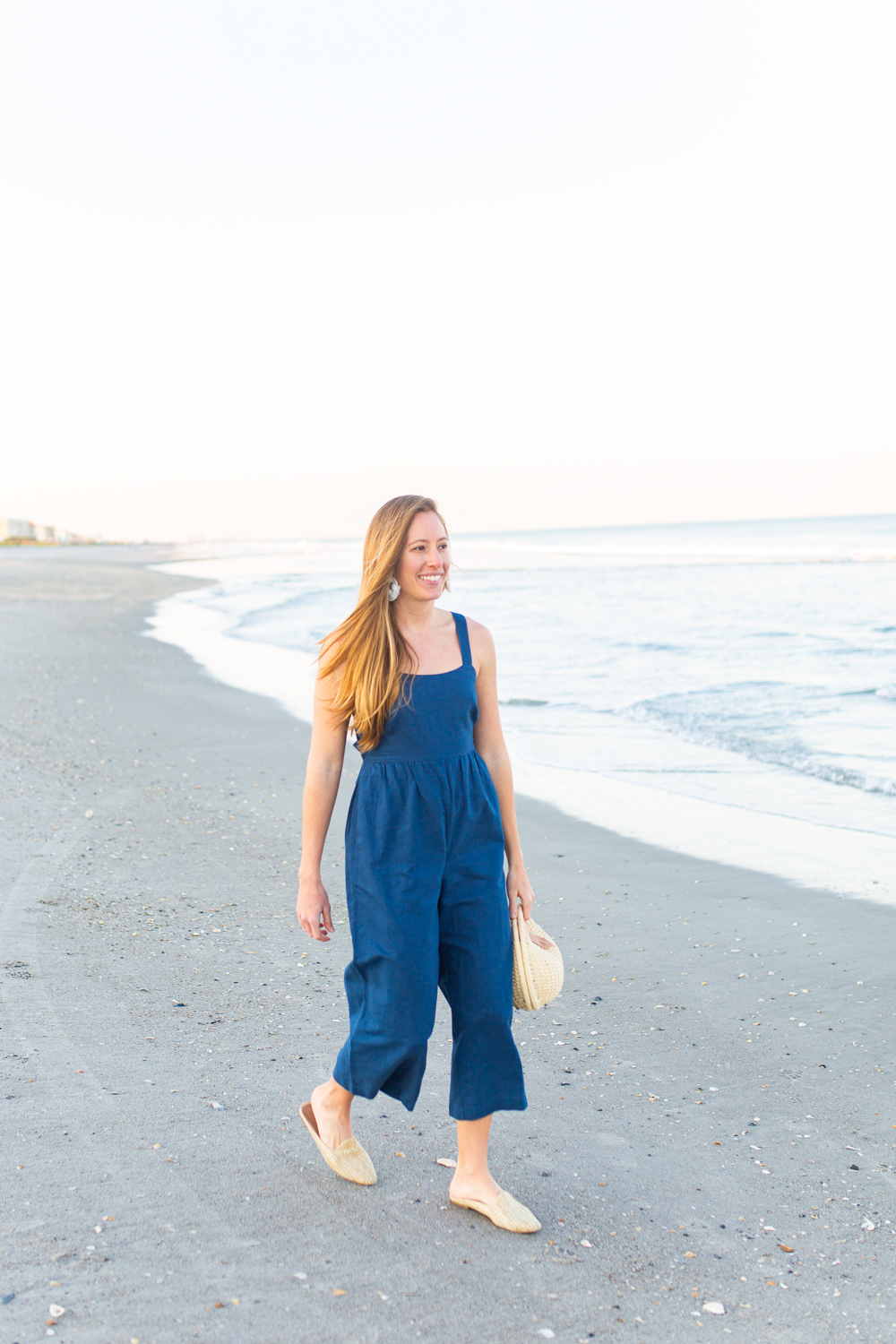 Things That Bought Me Joy This Weekend
I wanted to do something new and thought it would be fun to share small things that brought me joy this weekend! These little things are what really makes me happy deep down. Maybe I can just make this a new blog post and bring some positivity into your life. How is quarantine life treating you?! I'm doing okay but today I am feeling antsy and really just miss seeing lots of people and my gym to break up my days. The boredom is starting to set in a little.
Rarely do I get bored but I have had the weirdest thoughts lately and really just keep looking for new fun ways to entertain myself. Like…buying $67 pure grade acai to make acai bowls (I did not but 80% of me wants to take the crazy risk ha), wanting to drive to a beach an hour away to make it feel like a road trip, wondering if I could drive a remote control boat in my pool and how much they cost. Maybe this week I will make peanut blossoms just because I can and it's something fun to look forward to.
Playing Simon Says With My Family On a Walk (this was hilarious and the highlight of my weekend)
Going "Out to Eat". My fam and I got take out at one of my favorite local restaurants and ate at a local park
Being able to take a nap on Saturday just because
Editing photos for a friend
Getting a shipping confirmation that my new pajamas are arriving this week! ??? If that's not a true quarantine statement, idk what is.
Taking a 30 minute run followed by making dance videos to Brittany Spears Womanizer ?
Eating freshly cut watermelon #NOM!
Shooting new blog post photos!
Lots of Sunshine,
Katie