Meet my new favorite floral romper from my favorite new brand, Gal Meets Glam Collection! If you don't already follow Julia, you are majorly missing out. She's runs her fashion blog, Gal Meets Glam and is the founder of the GMG Collection which has so many beautiful feminine and timeless pieces! I love how she creates pieces for every age, including this brightly colored romper on sale for under $80!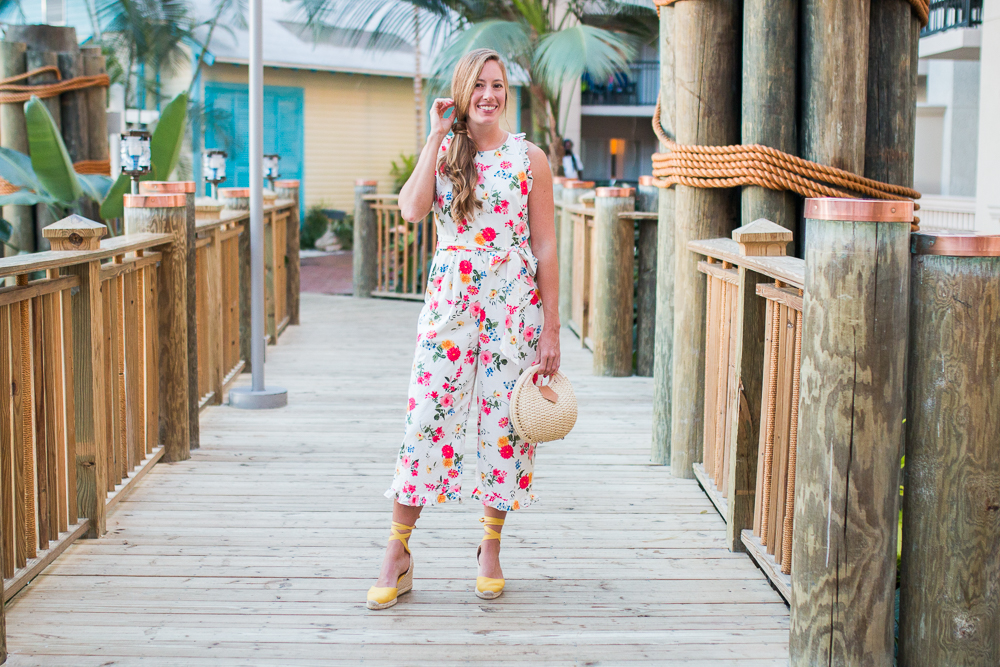 Outfit Details
Gal Meets Glam Romper (on sale for $79)/ Castaner Wedges / Amazon Bag
If you have been following me for any amount of time, you know I love three things. A good romper, bright colors and a fun floral pattern! This piece hits them all! So many good things to say about this jumpsuit!
I absolutely adore this romper! For tall people like me, it fits like a dream! My friend Hailey, who's a Gal Meets Glam Collection online order pro told me to size up in the rompers to accommodate our height. Shes 5'8 too! Normally I am a true size 4 and ordered a 6, so she was totally spot on with sizing!
Now onto the pretty details! There's ruffles everywhere! On the edges and they even travel to the racerback! style The belt is ingeniously designed! It ties but it doesn't fully wrap around the zipper which means quicker bathroom trips if you know what I mean. ?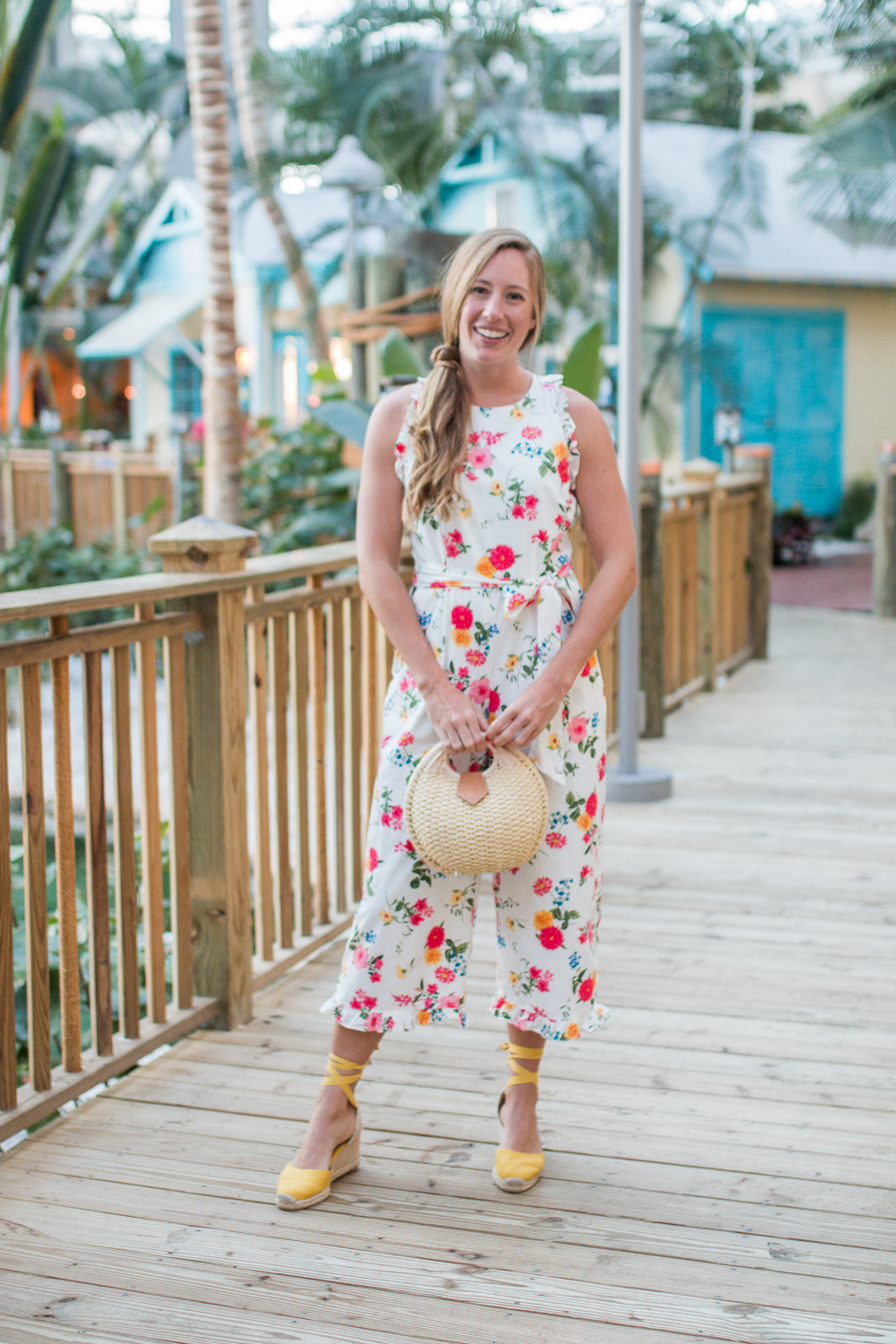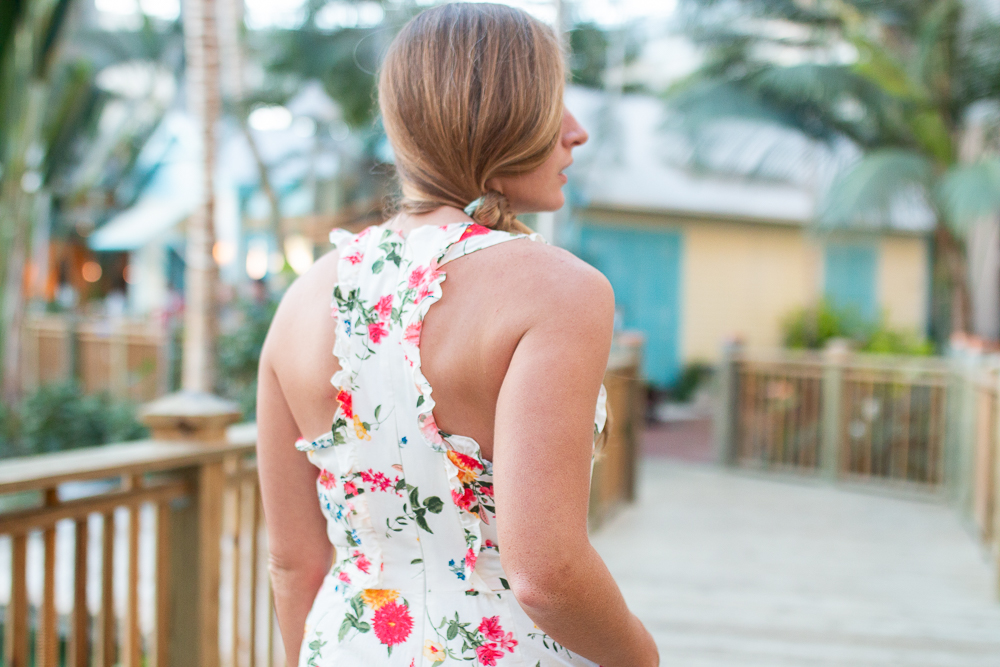 Gal Meets Glam Romper (on sale for $79)/ Castaner Wedges / Amazon Bag
I ended up ordering the romper for a weekend girls trip to Gaylord Palms. Turns out it was the perfect option to wear for dinner at Disney Springs in Orlando! We snapped these photos when it was still light out, right before we left for dinner! I felt so comfortable and cute walking in the crowds of people on a warm summer night. It would also work for baby or bridal showers, brunch, church, and summer trips!
Lots of Sunshine,
Katie
Be sure to check out Gal Meets Glam Collection and their new fall releases! What is one of your fav pieces from the collection?! Mine has to be the Wimberly Dress!
Recent Sunny Posts