Hello from inside my house. Have you seen that parody on Youtube?! It's hilarious! I thought it would be fun to bring some lighthearted and funny at home outfits that are both exaggerated and a bit true. I am not sure if this means I am going a little stir crazy or not but I found myself browsing blankets to buy last night…when I clearly need 0 new blankets. This craziness happened while I was curled up with one. 🤪 Whose there with me?!
Don't even get me started on pajamas. No matter what, I make sure to get dressed everyday but part of me has started to wish I had more cozy matching jogger suit shorts sets. Everyday I move around from room to room and take multiple walks and plant watering breaks. My routine goes something like this: kitchen, bedroom, dining room, family room, kitchen, porch, kitchen (5th snack break 😜), lap around the block and finally I end on the couch.
I created three outfits that pretty much sum up my days and what I have been wearing or wish I was wearing. My days start strong, then I need some fresh air so I step outside to water my plants, then after sitting for half the day I go on a bike ride and last I have been finishing my days with fun movie nights. I hope this brings some inspiration you can add to your days!!!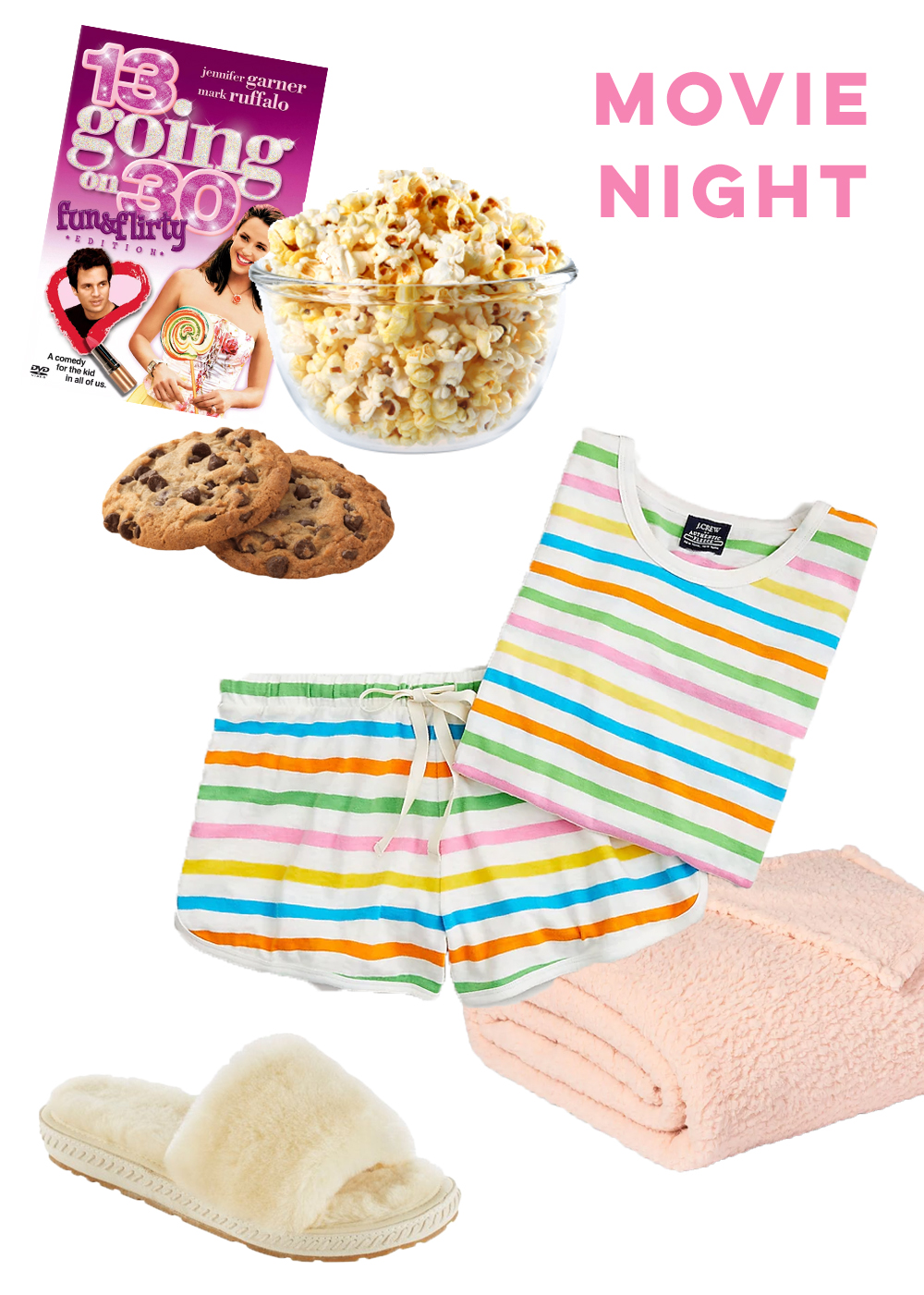 First we have a movie night, I watched 13 Going on 30, 50 First Dates and Sweet Home Alabama all within the last 7 days. Next up is White Chicks. My FAV movie ever! What movies have you been watching?
I ordered these pajamas on mega sale over the weekend and you have no idea how EXCITED I am to get them next week!!! Don't they make you happy just looking at them?! Stripes, color, comfy. We're all set. Pretty sure I will never take them off.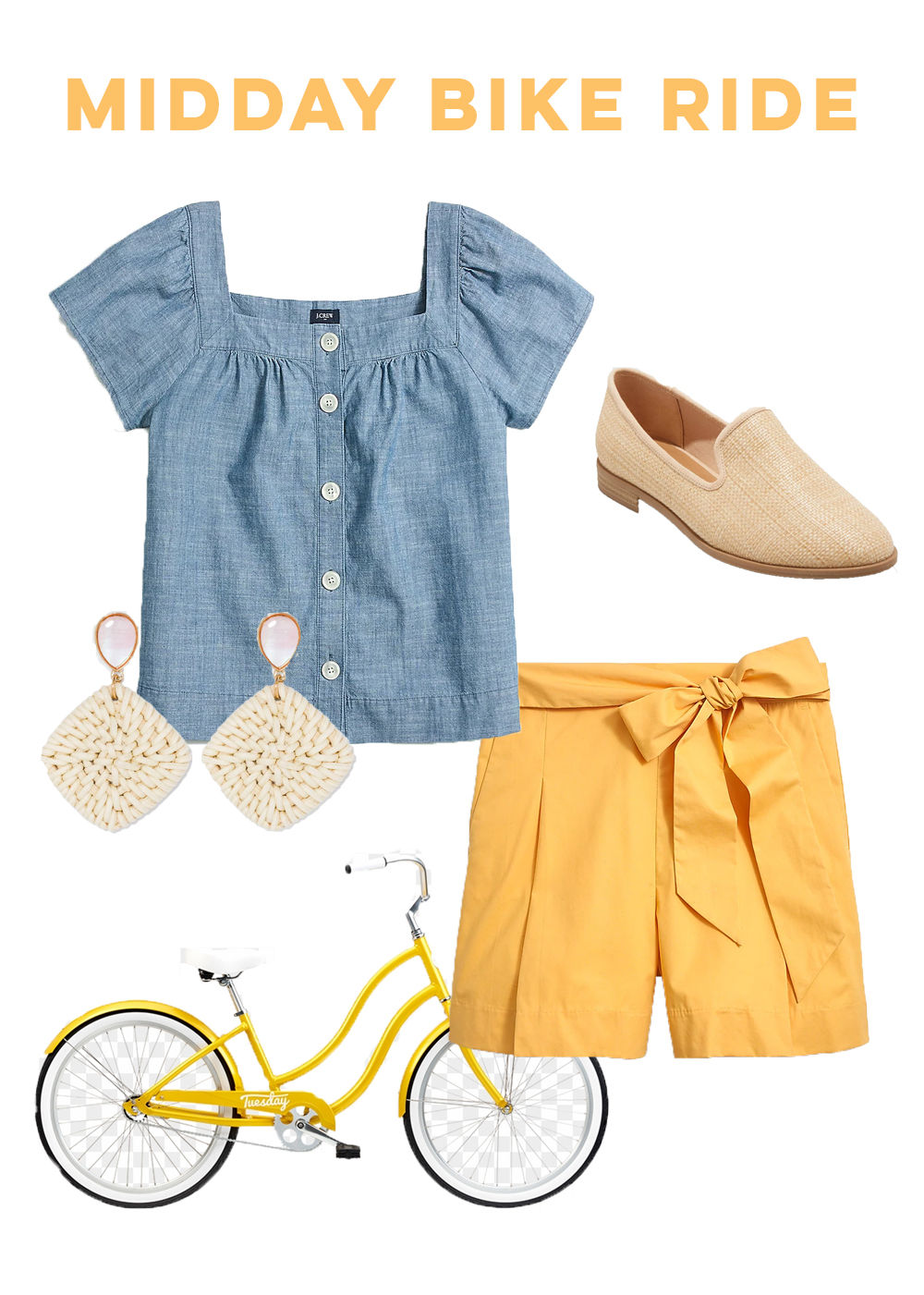 After I finish up work, bike rides with my mom have been something super fun to look forward to! It gets you moving but is not necessarily a hardcore sweaty workout. I miss people, so it's fun to wave to all my neighbors. It's been the highlight of my days when I go. This bright outfit is what I wish I was wearing when I take my bike rides! I have the yellow shorts in pink and love the classy and fun vibe!
There is really no exaggeration here. I really have been wearing what I have on to go and water my plants. That includes long dresses, short dresses, shorts and rompers. Since I'm not swimming in water, I usually just wear whatever sandals I have on and just hope I don't get them to wet.
Target is killing it for Spring. This dress is so pretty, comes in white and mint and is under $40! Thank the Lord it has a tie on the waist and gives a feminie shape! If you saw on my Insta stories, I am not a big fan of the moo moo/grandmillenial shape dresses.
Lots of Sunshine,
Katie
What have you been wearing non-stop during Covid-19? Are you craving new pajamas and blankets as much as me?!