If you follow any influencers or bloggers on Instagram, you have probably heard of the amazing Summer Lake Pajama Sale going on! There is so much hype out there about specific products, especially in influencer land. I always ask myself, do I truly love this or do I love the hype around it? Would I use this if I never posted it on the internet? Lake Pajamas however, I am so obsessed with! Them and Summersalt truly live up to their excitement.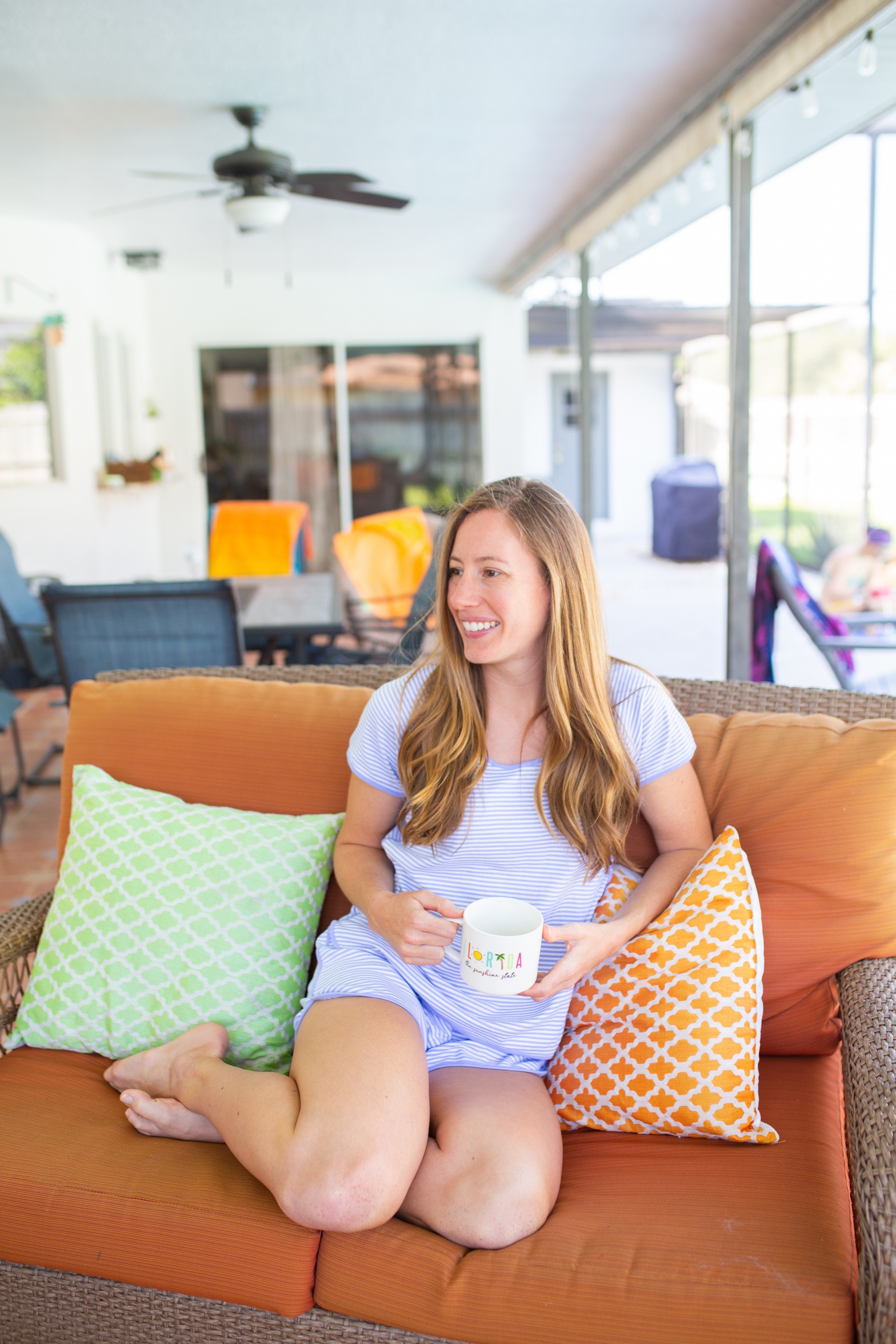 My love for pajamas and blankets are real. A friend told me I should start a pajama brand because I love them so much ahhaha! Most of my pajamas are from J.Crew or J.Crew Factory and Old Navy. They are great but Lake Pajamas are AMAZING! Every set I own like this blue hydrangea print is buttery soft and makes me so excited when they make it to the top of my pajama pile! That means I get to wear my favorite pajamas to bed!
Even the caftan I have from Lake is adorable and the gazue cotton is such high quality! Not only do they have amazing pajamas, I love their dresses, especially the gingham midi dress and the scalloped Patio Dress with navy accents. My friends and family now love Lake too after I bought them Pima Cotton bathrobes for Christmas.
Size wise, I always size up (the Pima cotton shrinks significantly). My true size is a Small and I always order a Medium. You can read the full Lake Pajamas review here.
It's really rare Lake Pajamas has any sales! They only other sale they have is on Black Friday! I am hoping to scoop up a few matching sets with pants once it starts to cool off.
Lake Pajama Summer Sale Finds
Lots of Sunshine,
Katie