As a girl who grew up by the beach and went every summer as a kid, I've perfected my beach bag packing to a tee. There are a few essential items that you don't want to miss when packing.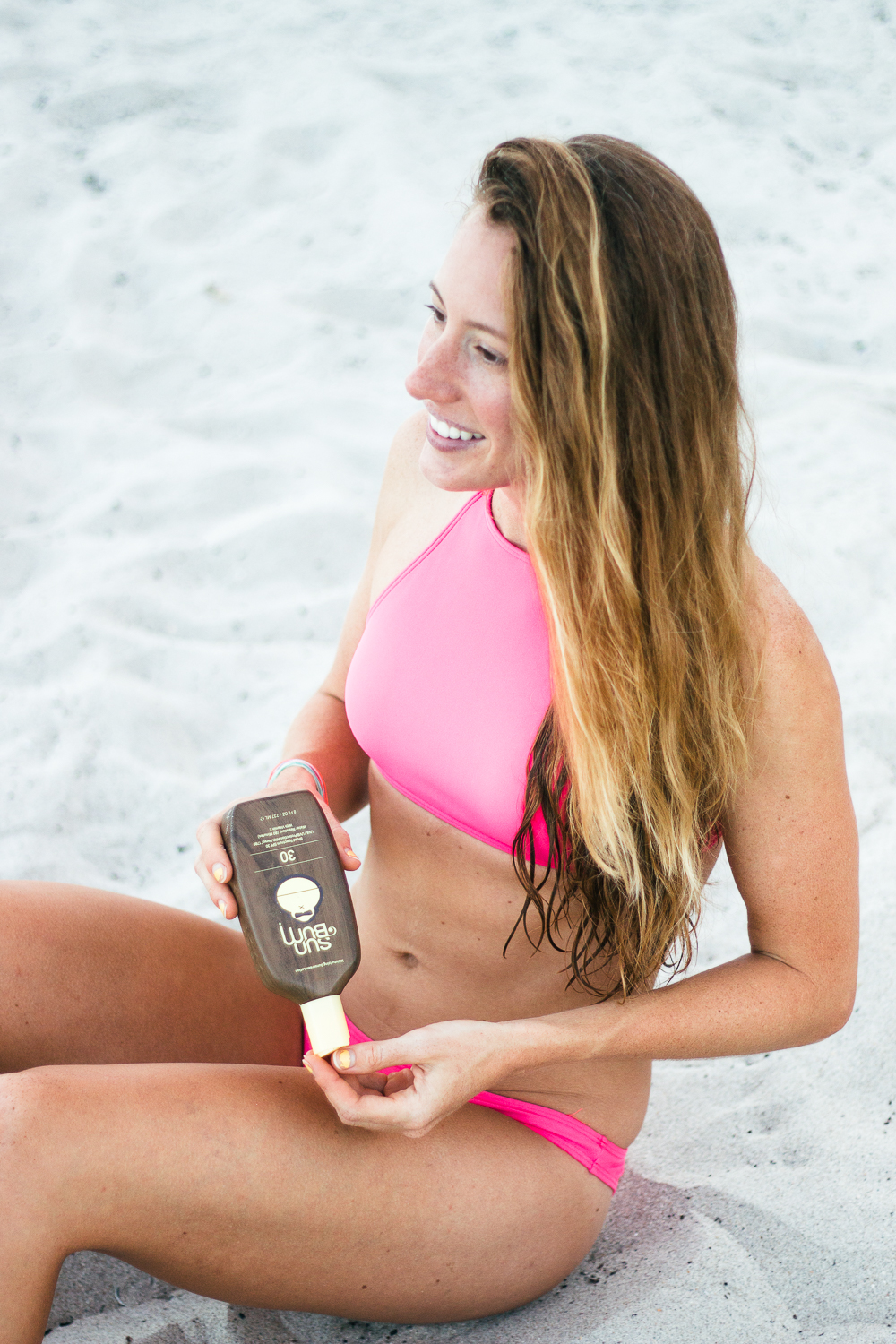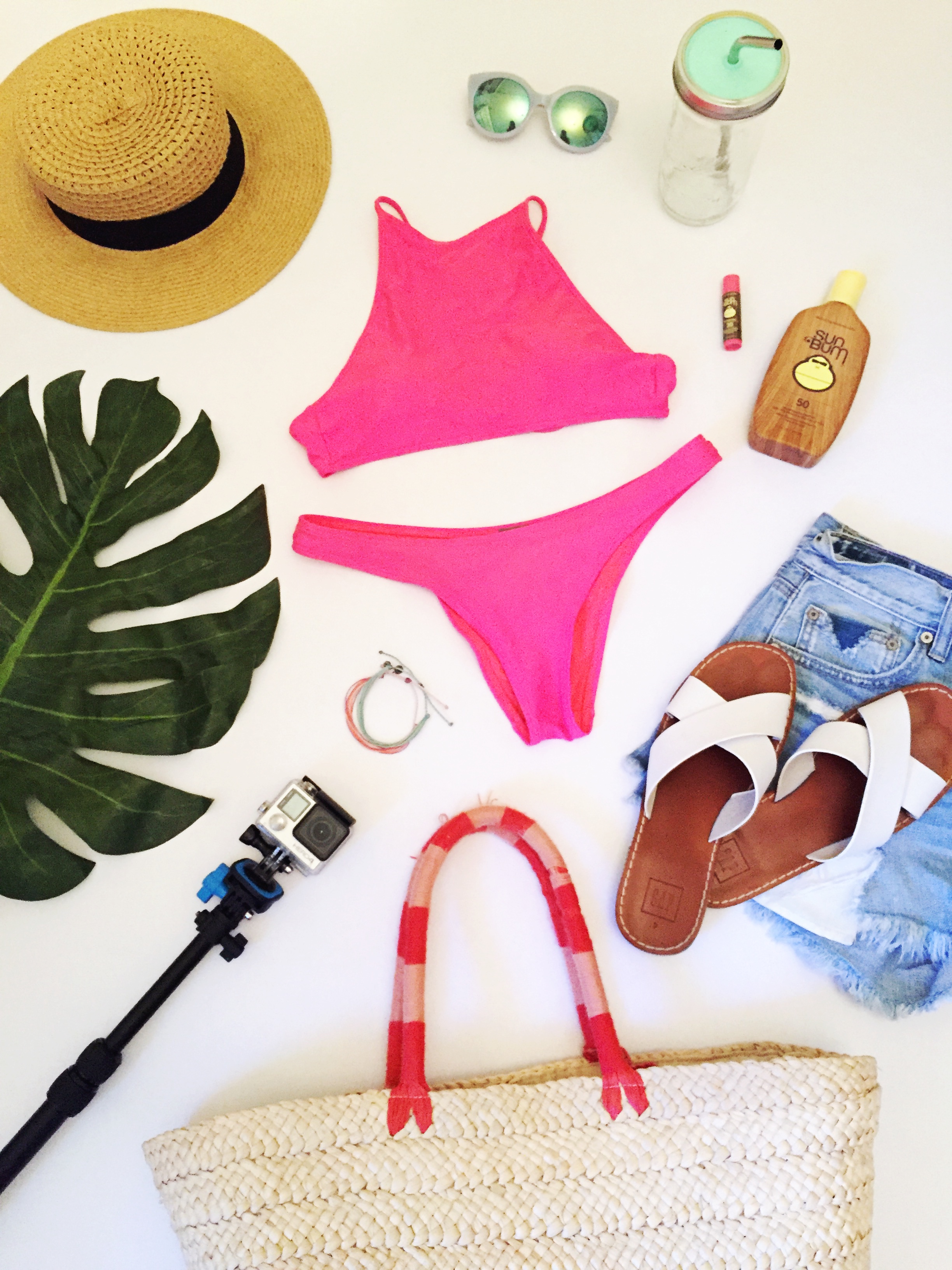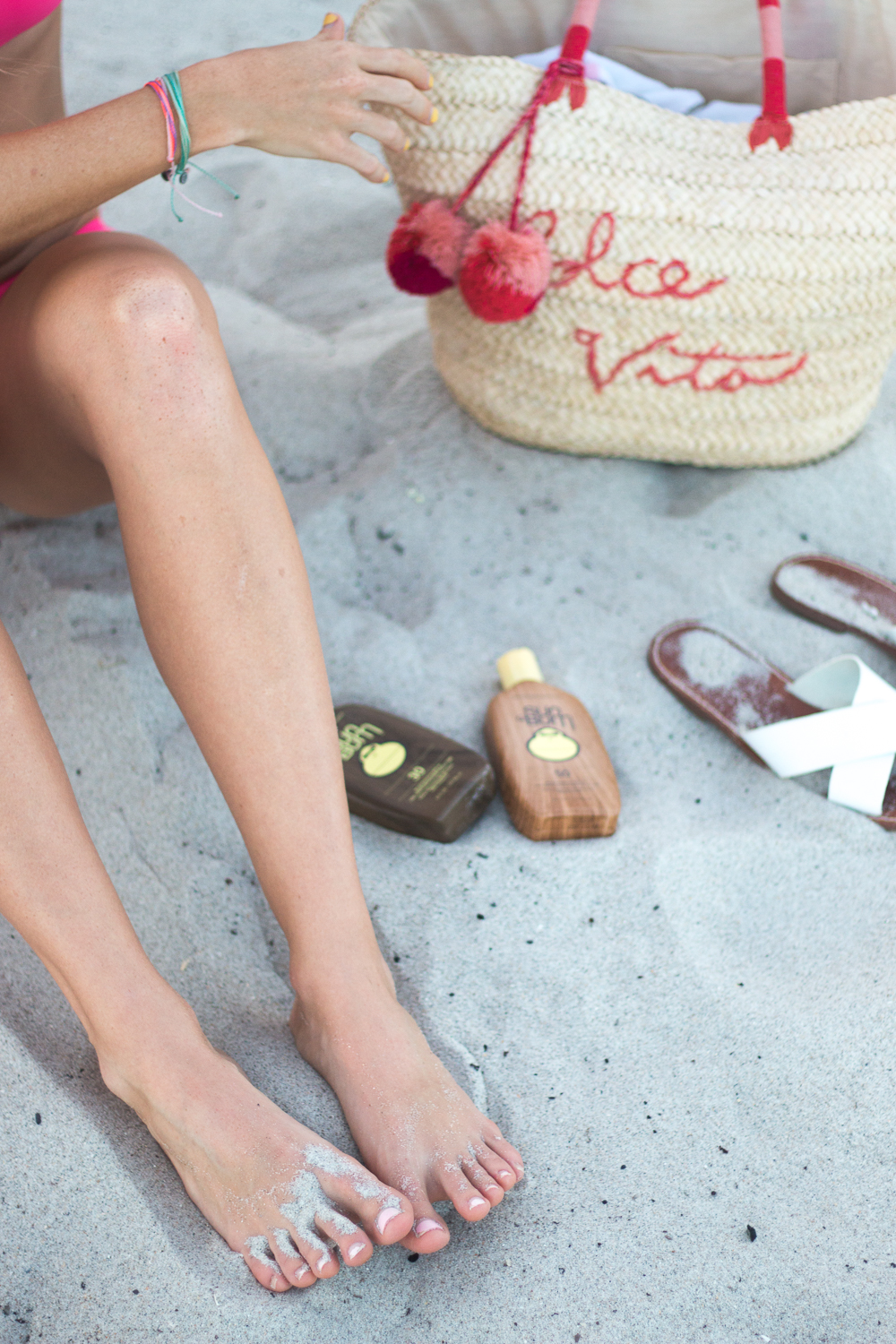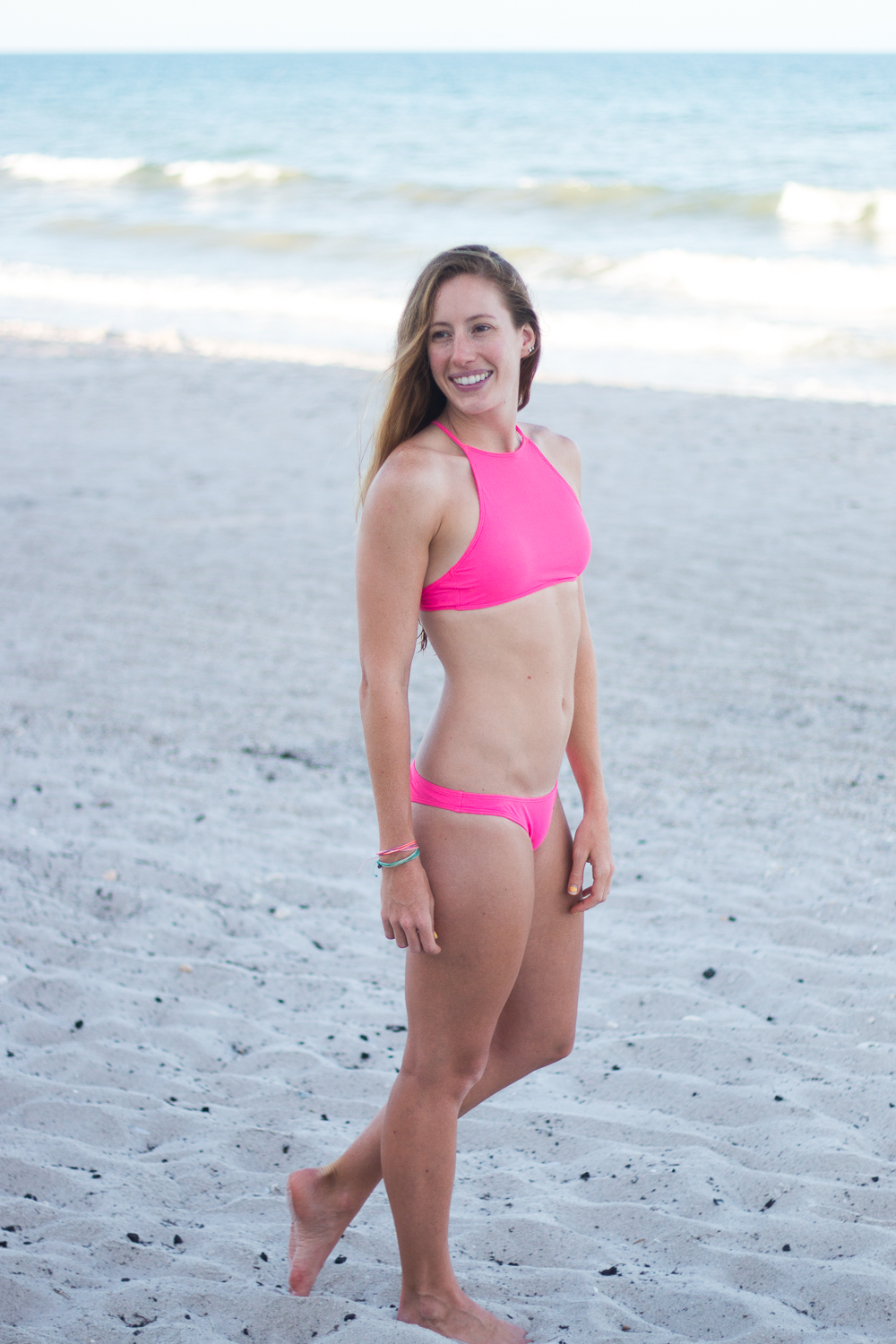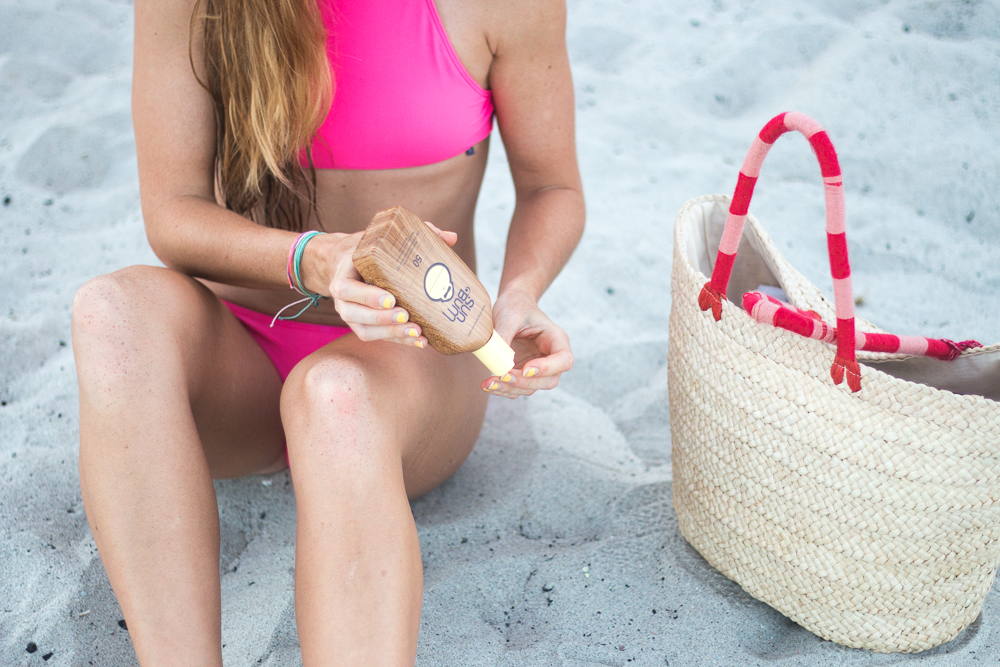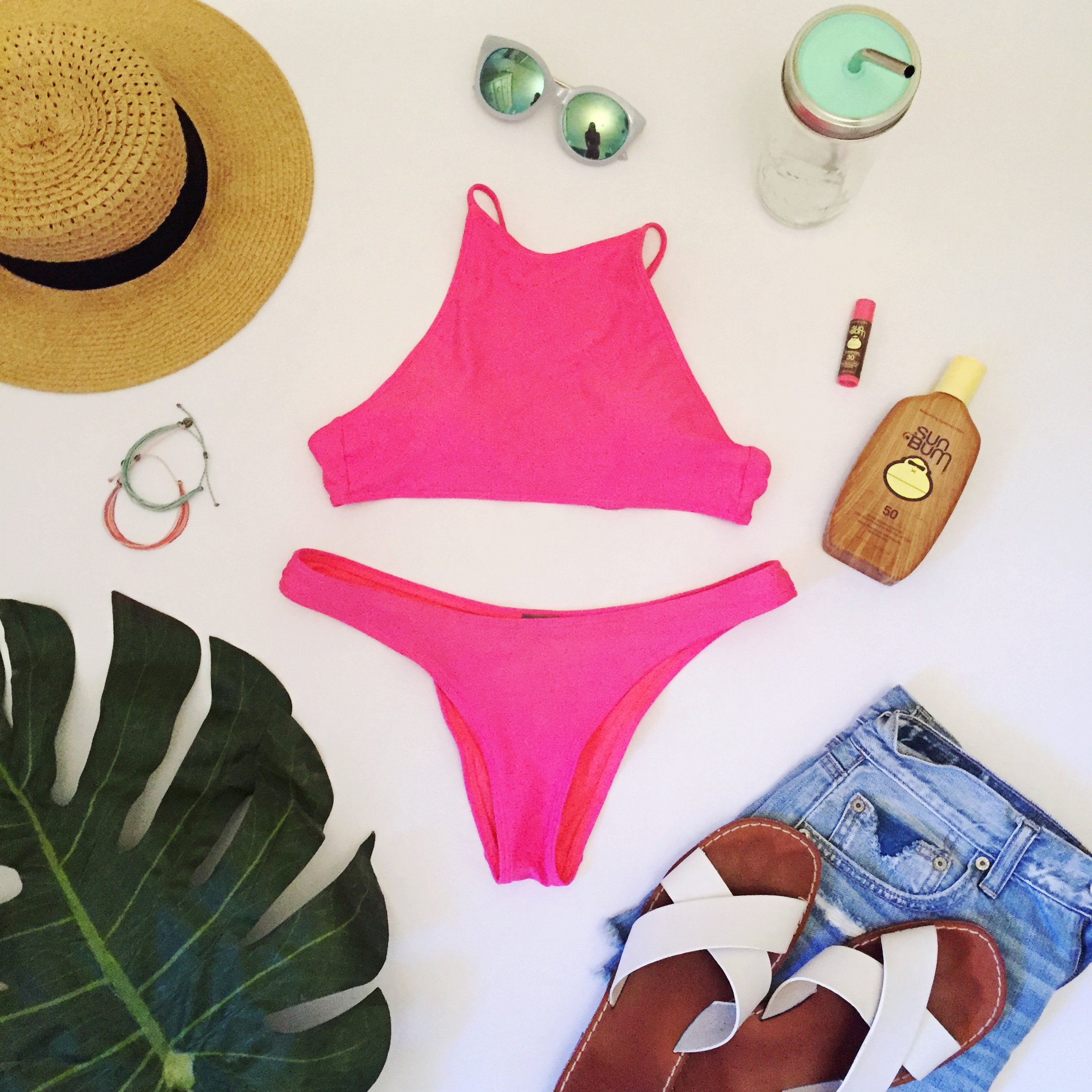 Swimsuit // Shorts // Beach Bag // Sandals // Bracelets // Cup
Since I go to the beach so much throughout the year, I have a bag that is constantly packed with everything I need. If a friend calls up and says lets meet up at the beach, I can easily grab my bag and run out the door. I thought it would be helpful to share what items I keep in my bag.
Beach Bag Essentials
Bag/Backpack // My favorite beach bag right now is this one from LOFT. I switch between bags and backpacks depending on what I am doing. If I'm relaxing with girlfriends its a bag, but if I have to carry a board down to the beach, I opt for a backpack. A few backpacks I have my eye on are this blue striped one, this flamingo one, and this tropical one by Rip Curl.
Swimsuit // No matter what, I make sure I always have a swimsuit on hand. I am always on the go and you just never know when you need your suit to jump into the ocean. Since I am active and usually paddleboard or surf at the beach, I tend to gravitate toward the high-neck swimsuits because they are a no-fuss swimsuit and require little adjustment. Target has the cutest high neck scalloped bikini top that I love! If your more of a one-piece kind of girl, Aerie has so many cute options right now.
Shorts or a Coverup // A good pair of denim cut offs or a plain white dress are really all you need. Pack an extra t-shirt or undergarments in case you want to change out of your wet swimsuit afterwards. You will thank me for this later.
Camera/GoPro // If you are like me and take photos everywhere you go, a camera is an absolute must. I got my GoPro for Christmas last year and have used it so much during the summertime. If you want to just use your iPhone, buy a waterproof phone case from Lifeproof. I have the pink one and it also keeps it protected from sand. Trust me I learned this the hard way when one grain of sand got stuck in my "silent" button on the side and almost spend $$$ to replace my phone.
Sunscreen // In my opinion, this is the most important one on the list! Without sunscreen I crisp up like a lobster. My two current favorites are Sunbum and NO AD. Since I was a kid my mom always used NO AD for our family but recently I've been testing out a few different Sunbums products. Their packing is so cool and beachy! Depending on how long I will be exposed to the sun for, I use either SPF 30-or 50. Also, it's so important to not only protect your body from sun but also your lips. At the moment, this pomegrante lip balm with SPF 30 in it is my favorite to use!
Water Bottle // You will need to drink plenty of water at the beach. Is that even a question!? I cannot imagine going without but there have been times I have forgot which is why I need this list! A water bottle is the best option because you can stop at a water fountain to fill it up or ask someone at a concession stand and they will usually give you water for free. Plus it doesn't spill all over your bag. I have been using my super cute cup from The Mason Bar Company that comes with an interchangeable color lid.
Kindle/Book // When I go to the beach, I tend to want to relax and tan for a bit before swimming which is why I always bring my Kindle with me. Plus I need at least 5-10 minutes to let my sunscreen soak in, so I use this time to read. Currently I am reading Cultivate by Lara Casey and it's about growing an intentional life. It's really good so far!
Extras // These are the little things that you don't realize are important until you get to the beach. A towel (guilty over here, but you won't believe how many times I have forgot to pack one), hair ties, and a cheap pair of sunglasses in case you loose them in the ocean. If I forget any of these it's just a disaster from the start.
I hope this helped! Do any of you have any late summer beach trips planned?
Save
Save
Save
Save
Save
Save
Save
Save
Save
Save
Save
Save
Save
Save
Save
Save
Save