Have you been on Amazon lately?! After browsing around, I noticed so many classic and affordable fashion finds. I was really surprised I found so many pieces that can be worn on a beach vacation. Usually I stick with Amazon to order the boring household basics like lotion or everyday staples. Today I am sharing blue and white Amazon Finds for your next Beach Vacation.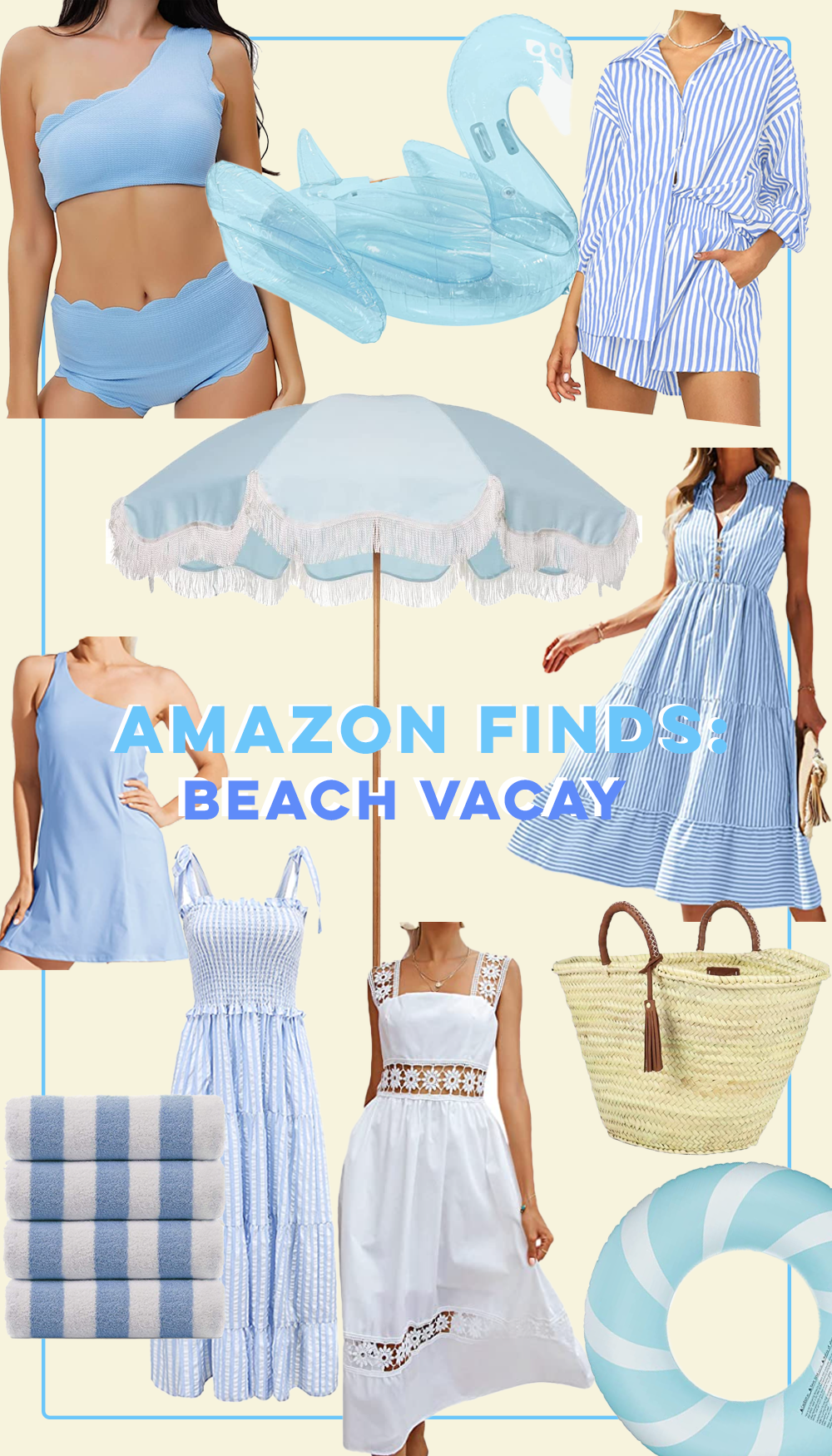 Scallop Swimsuit / Flamingo Pool Float / Striped Matching Set / Business and Pleasure Co. Umbrella / One Shoulder Tennis Dress / Striped Midi Dress / Tie Strap Smocked Dress / White Embroidered Dress / Market Bag / Striped Towel Set / Round Pool Float
All the French blue is giving me major Coastal Grandma vibes. Summer is in full swing in Florida and I am dreaming up of all the coastal vacations I want to take to escape the heat. All of them involve a pool or beach. These striped towels, this pool float and this woven market bag are all items I would pack for a trip by the sea!
Let's not forget day dresses like this striped smoked dress as a swim cover up over this scalloped bikini. This cute matching striped set that's been all over TikTok is perfect for lounging after a day in the sun.
Lots of Sunshine,

Katie