Did anyone else have a deep love for comfy and matching pajamas during quarantine last year?! Mid quarantine, I remember taking screenshots of cute matching pajama sets and texting my friend how cute they were. Even if they were outrageously expensive. Never in my life have I sent pajamas picks to my best friend, ha!
Fast forward to this year, I am still just as obsessed with matching pajama sets. Does anyone remember years when they weren't a "thing" and it was literally impossible to find cute non-grandma sets?! For my Birthday in April, I asked for a pair of Lake Pajamas in a shorts set. My mom was so sweet and got me the Pima Cotton Striped Set in Hydrangea. When I opened my present, my excitement for a pair of pajamas was real! They are now my most worn and favorite pair of pajamas.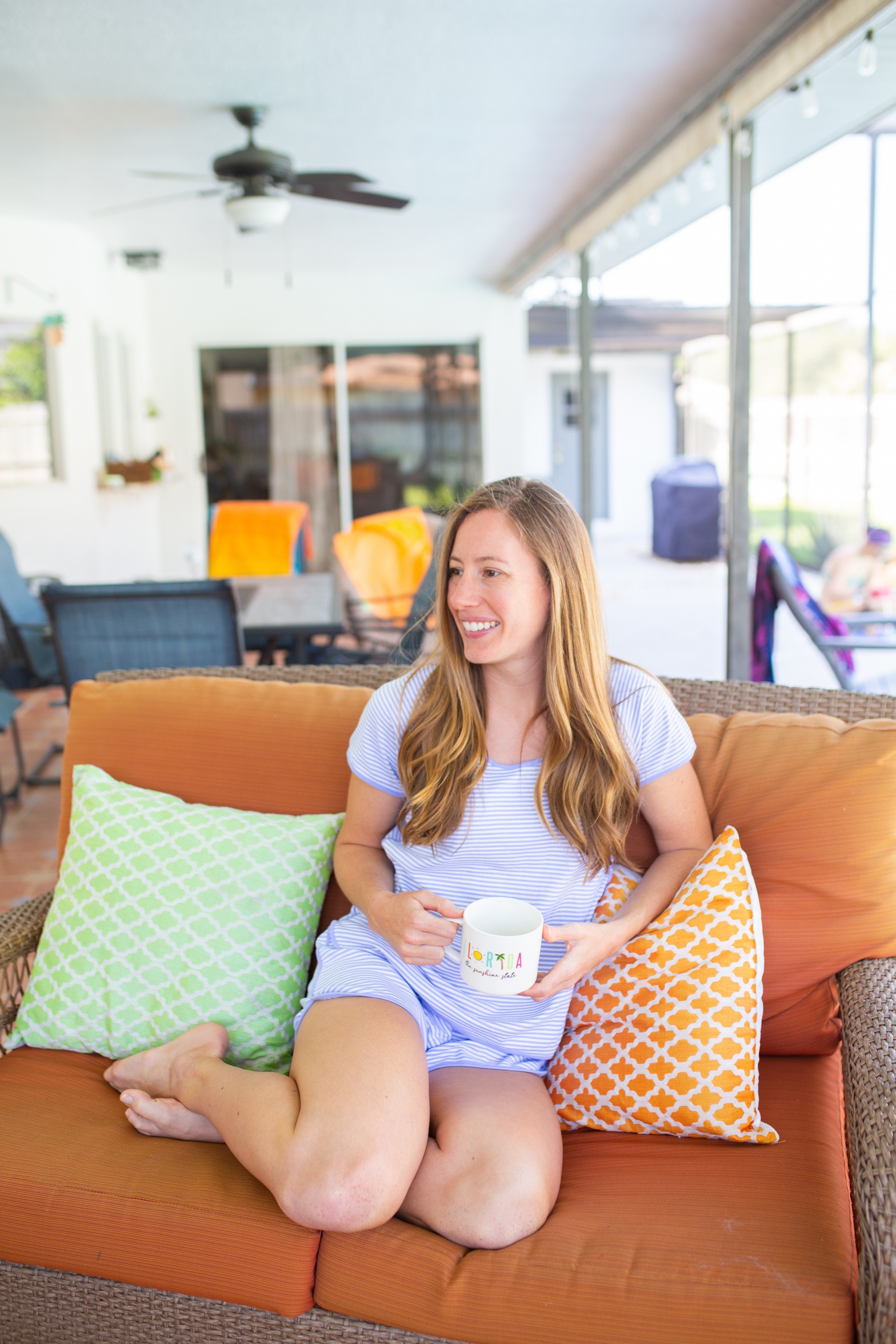 Lake Pajamas Short Set in Hydrangea
During the work week, I love to wear these for an extra hour or two before I put on real clothes. They are really that great and I feel so cute in them! I have them on right now as I type this! I love the shape of the shorts with the slight rounded sides and the crew neck top!
Right now, I love this pink and white striped set. If you are going on a trip or live in a warm climate, they have new tank top sets! I might need to get a tank set for when I have lazy weekends on my porch. It's starting to get way to warm for sleeves! Their pajamas are a great gift option too. My mom would just love this striped nightgown for her Birthday in August!
Lake Pajamas Review – Sizing
These pajamas shrink like crazy. I obsessively read the reviews and decided to size up in the pajamas. My mom ordered me a Medium and I am so so happy I went with a size larger than my usual pajama size. When I opened the box, the set looked extremely huge. Like the shirt collar was falling off my shoulder and scooped really low. They are made of 100% pima cotton and they pretty much shrink an entire size when washed and dried.
I have a a small chest, so I feel like I could wear a Small Top (after washed and dried) and a Medium bottom for the best fit but you cannot buy separates, so the Medium works the best! If you love to really care of your pajamas and lay them out to dry, you could keep your usual size. If your like me and drying your pajamas is easier, I would definitely size up.
What Is the Quality Like
Super soft! Yes, I probably sound like a broken record and exactly like all the other bloggers who own these pajamas. Really though, they are like a silky soft cotton that feels like a cloud of your skin. I do love my affordable J.Crew Factory matching pajama sets but they just do not compare fabric wise to the Lake Pajamas!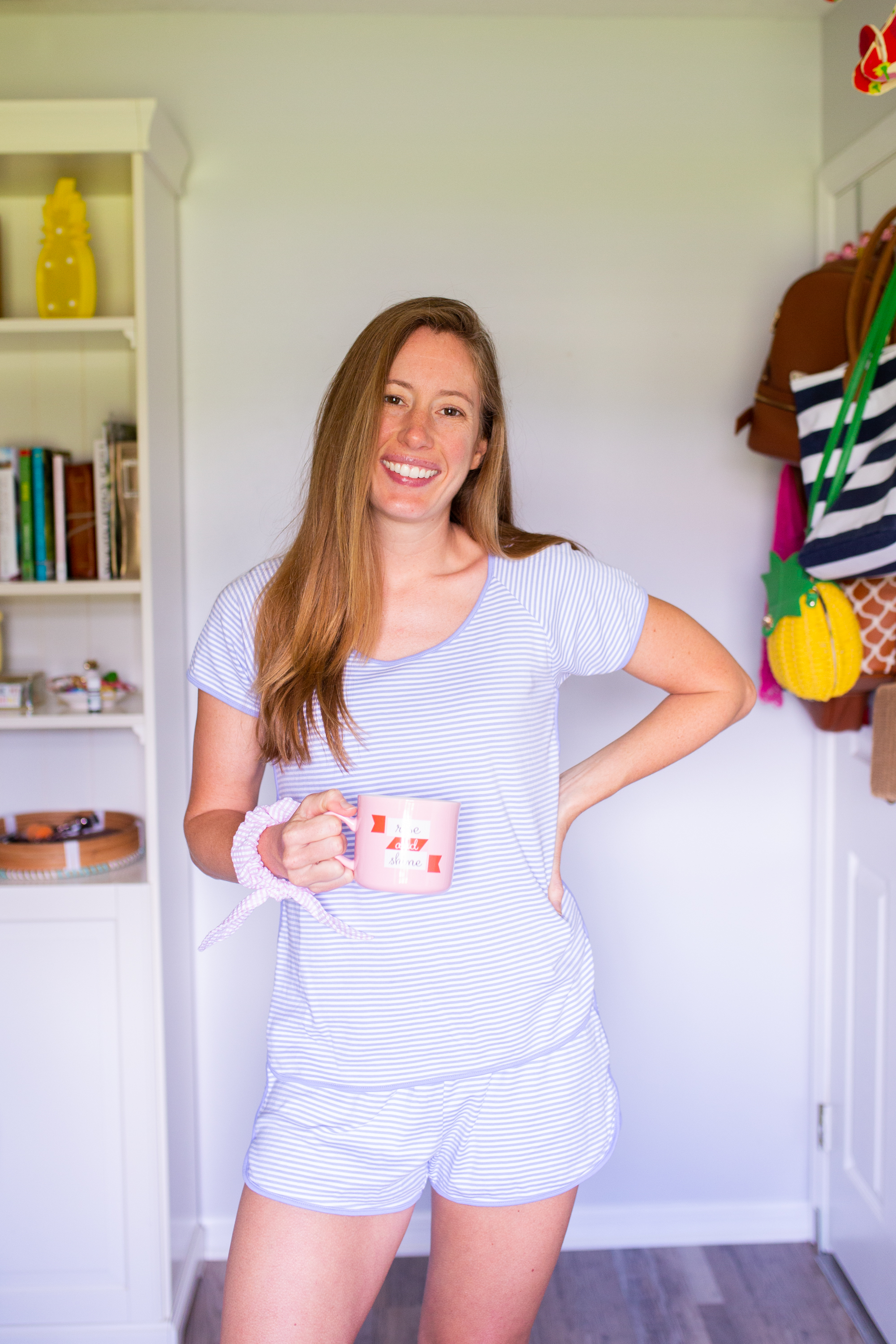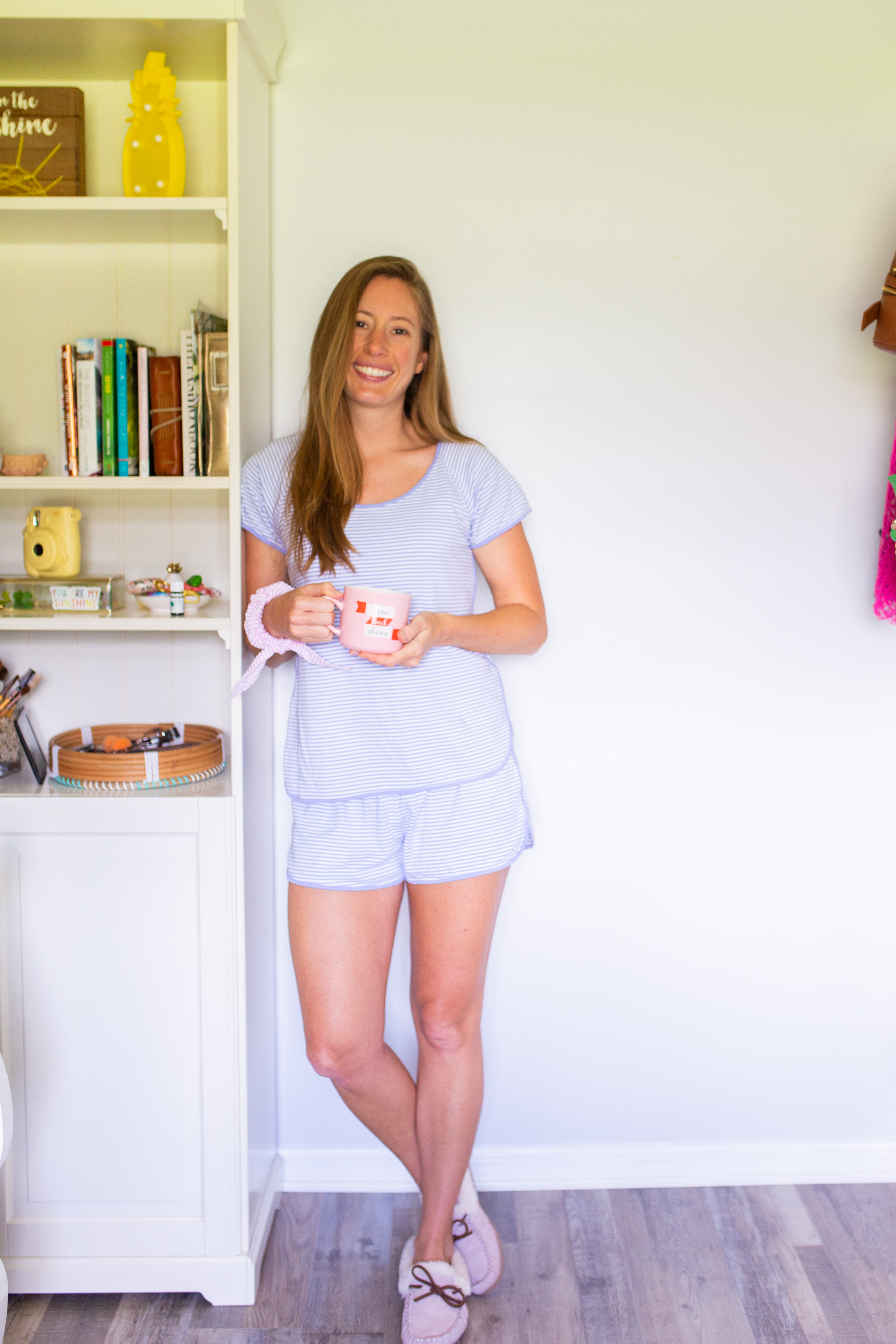 Shop My Fav Lake Pajama Sets Here
Which set can you see yourself wearing?
Lots of Sunshine,
Katie