It might be safe to say that spring is my second favorite season! Since it's pretty much already Spring in Florida, I thought it was the perfect time to style and put together 3 early spring outfit ideas! I took a poll on Instagram and it was between spring outfits and beach vacation outfits. The Spring outfits won!!! So here we are!
3 Early Spring Outfit Ideas
This will be a 2 part series! There were so so many amazing Spring finds, I could barely narrow it down. Today's post is full of sweaters, jeans, raincoats for rainy spring days and a long sleeve dress for transitioning seasons. Part two will be spring dresses for casual and everyday occasions!
Yellow Outfit for Rainy Day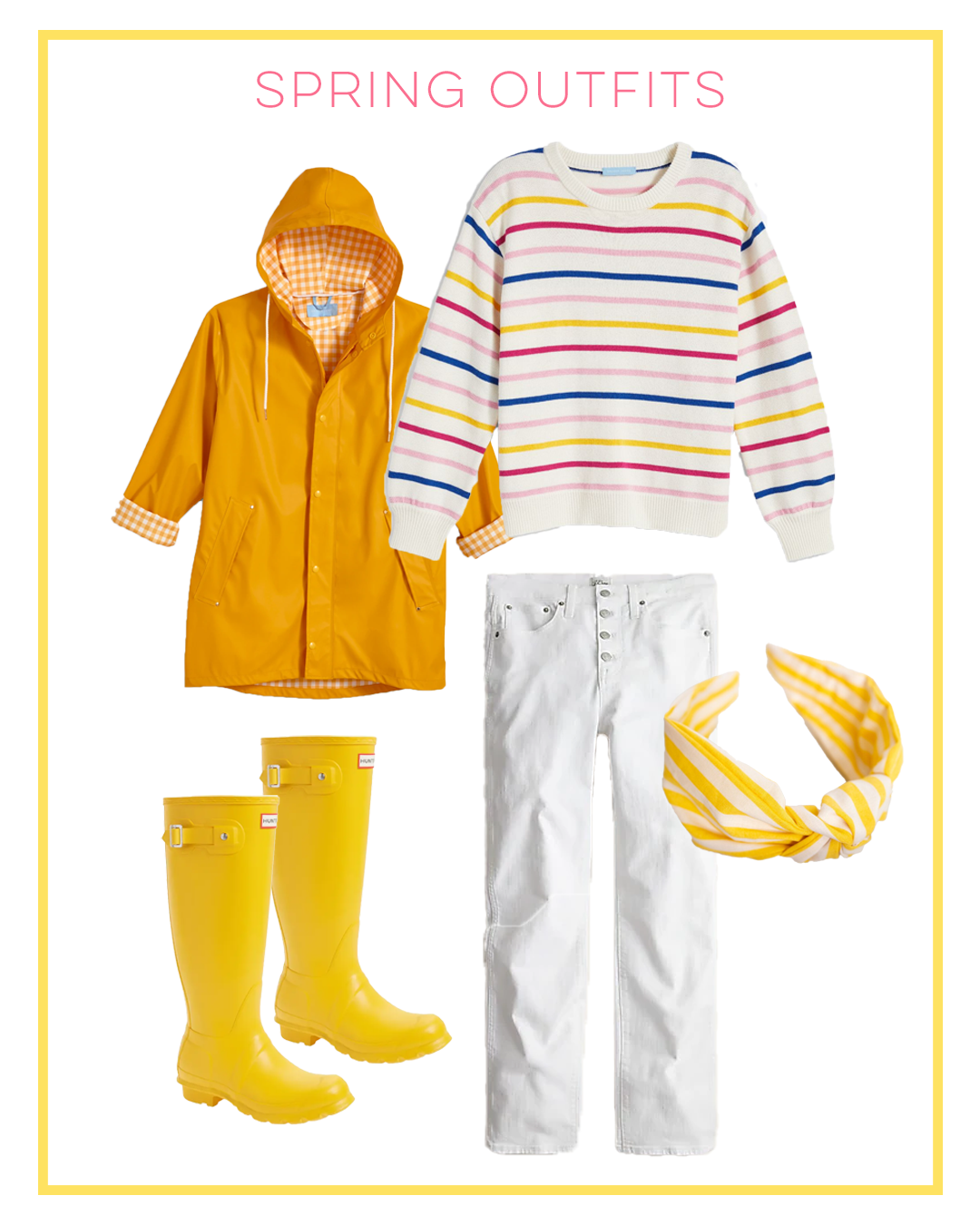 Raincoat / Sweater / Jeans / Headband / Boots
Oh, I am loving the bright colors! This yellow outfit for rainy, chilly days is by fav my favorite! For most of my life, I went without a raincoat. Let me just say, they are game changers! You can never go wrong with a raincoat layered over a striped sweater and white jeans – my easy and go-to outfit formula!
Sky Blue for Winter and Spring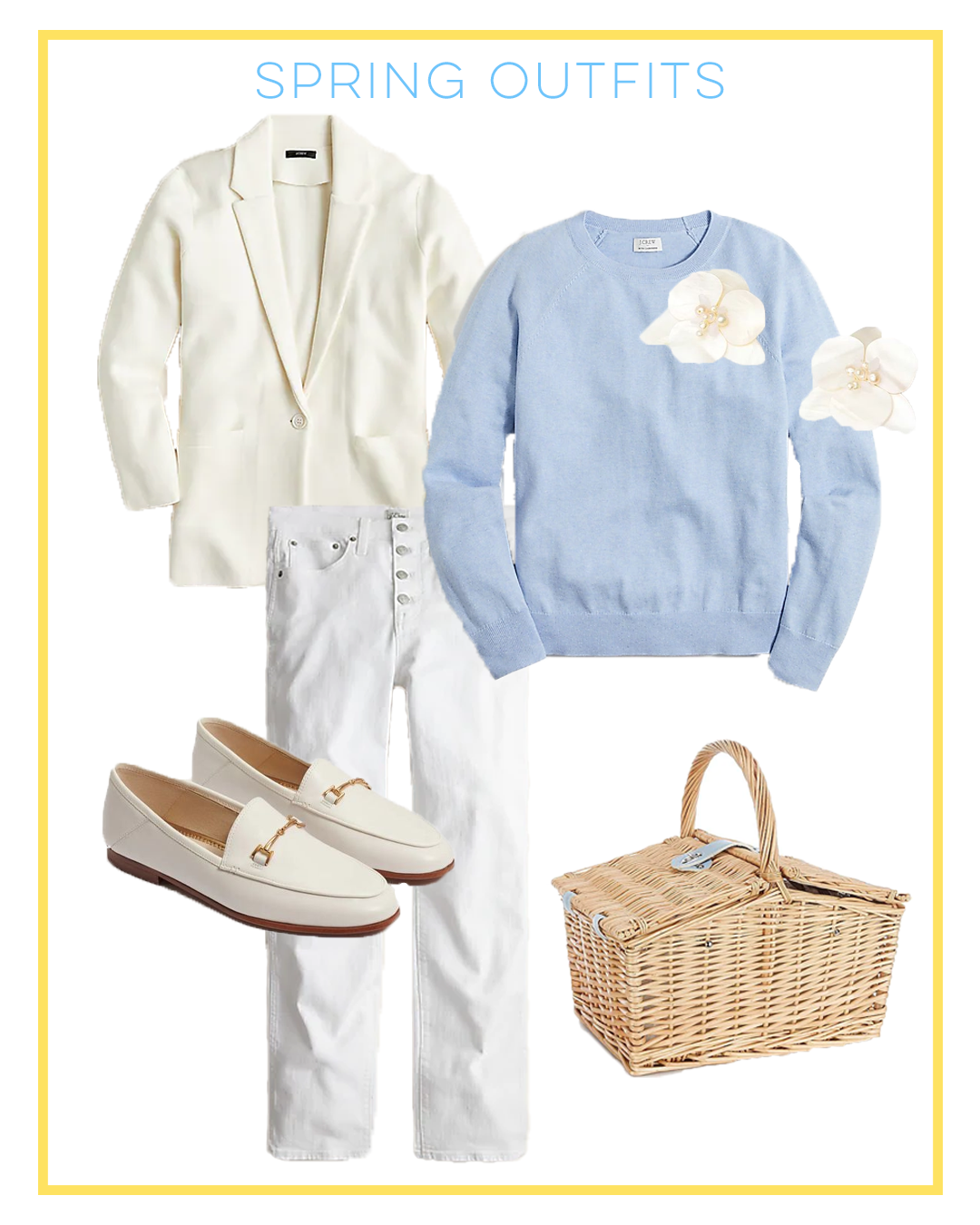 Sweater Blazer (here and here) / Sweater / Jeans / Loafers / Earrings / Picnic Basket
I've been wearing a similar version of this outfit every week. I am obsessed with the sky blue color for winter and spring! A light blue sweater brightens even the rainiest days! Add a sweater blazer if you are needing a light layer. Makes a cute outfit for church, shopping and lunch with friends!
Casual Weekend Dress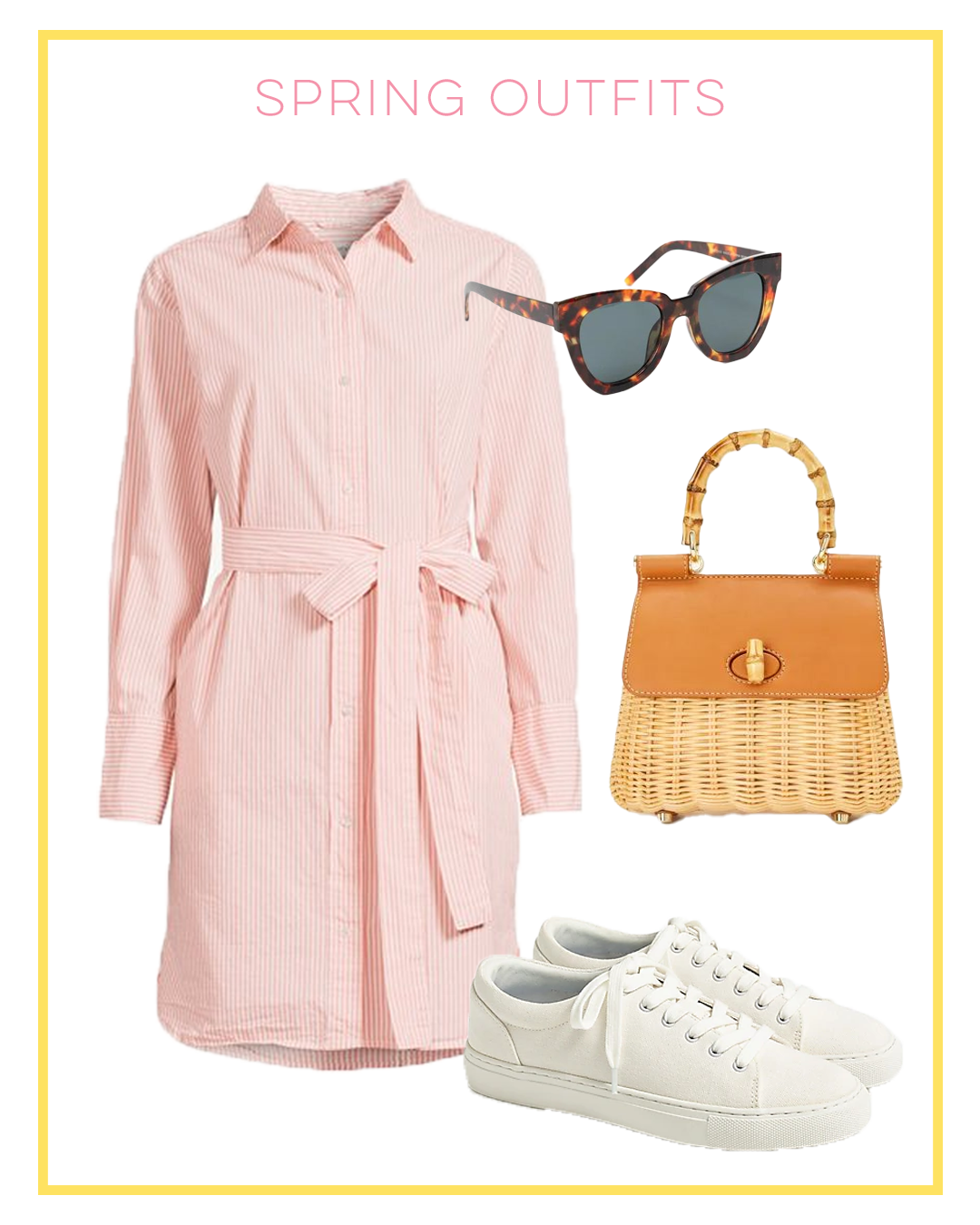 Collared Shirt Dress / Sunglasses / Wicker Bag / Sneakers
Lets pause a moment to hype up this dress. I found it on Walmart of all places and it's only $32 and comes in blue! Makes a cute casual weekend outfit. It could be dressed up with wedges and statement earrings for Easter!
Lots of Sunshine,

Katie