Happy March! I am so ready for beach days! We had a really warm few days this past weekend, it was nice enough to lay in the sun! There is nothing I love more than feeling the warm sun on my skin! These Spring Florida days are ah-mazing, I can't get enough of our beautiful weather.
If you are wanting to plan trip to Florida, I recommend the Springtime. It's glorious! The end of this month, I booked a one night stay in Palm Beach for me, myself and I! Excited would be an understatement! I love traveling and am not married, so I figured why not start small and build up from there?! My dream/goal is to work remote and travel way more often!
Mainly I want to go and take hundreds of photos (without bothering anyone) and relax and enjoy the beach! Earlier, I was dreaming of outfits I wanted to wear and thought it would be fun to create a few beach inspired outfits! Spring Break has started and I know summer will be here before we know it! If you have an upcoming trip planned, these colorful outfits are perfect for any beach/coastal getaway!
4 Beach Getaway Outfit Ideas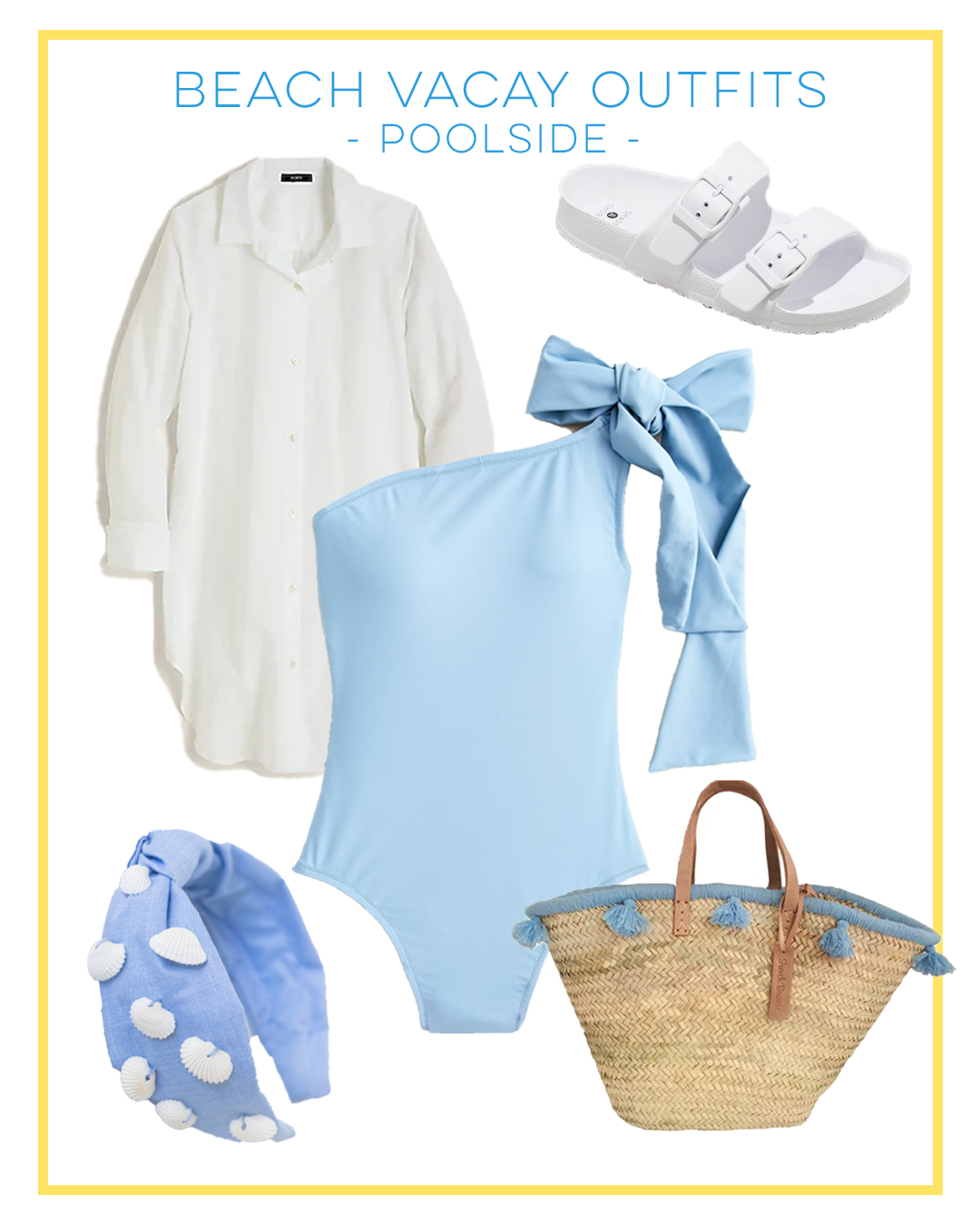 Linen Cover Up / Bow Swimsuit / Shell headband / Slides / Beach Bag
Loveeee this blue and white combo! I am obsessed with this shade of blue and J.Crew of course has the prettiest tie swimsuit in that color! The shell headband was just released as part of the Sunshine Style Co. Shell Collection.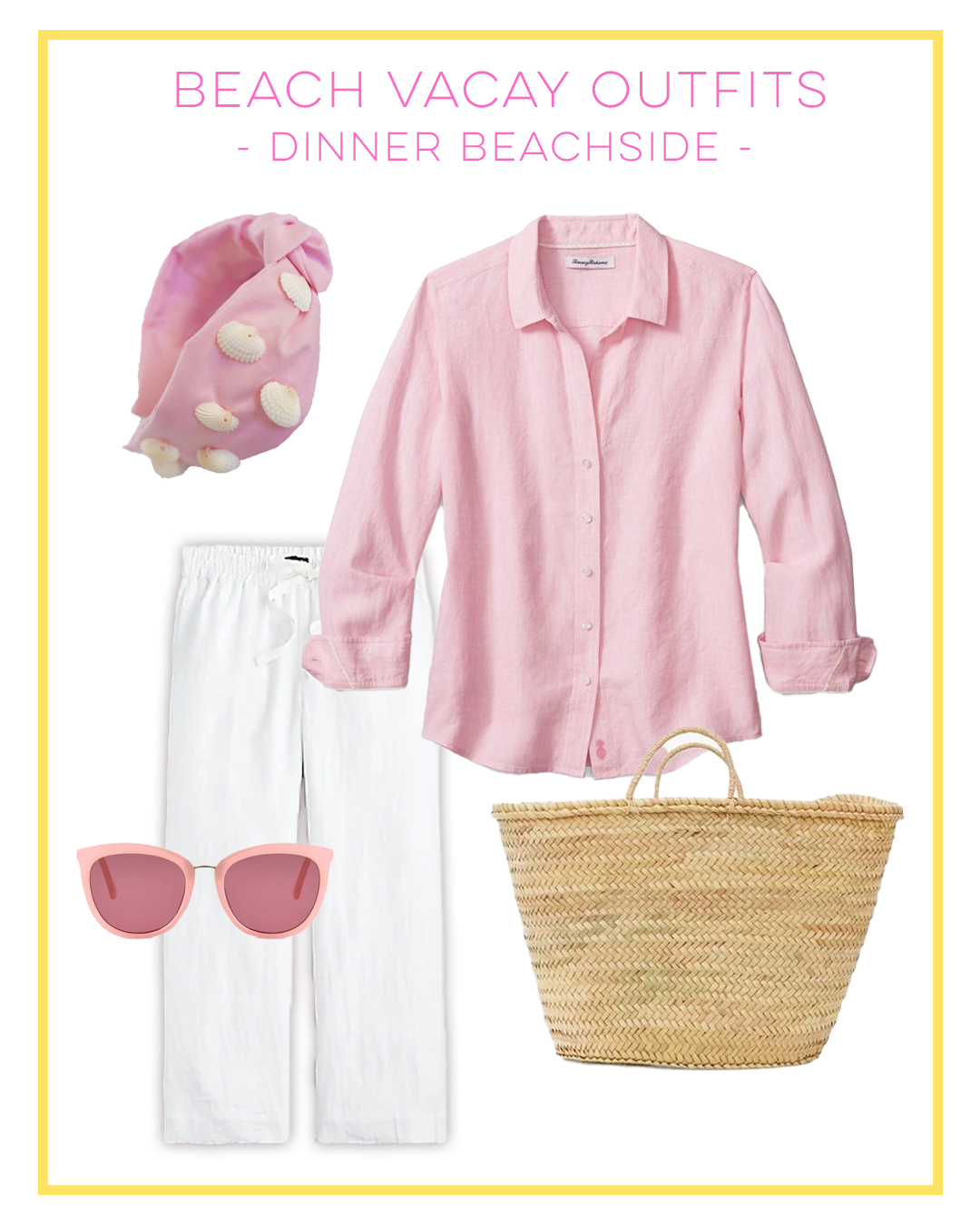 Linen Top / Linen Pants / Shell Headband / Pink Sunglasses / Beach Bag
Yes, the shell headband comes in pink too! I designed these as part of The Shell Collection and can be styled so many cute ways for summer! Linen tops and pants are a vibeeee! Rich girl mixed with laid back free spirit and I am here for it!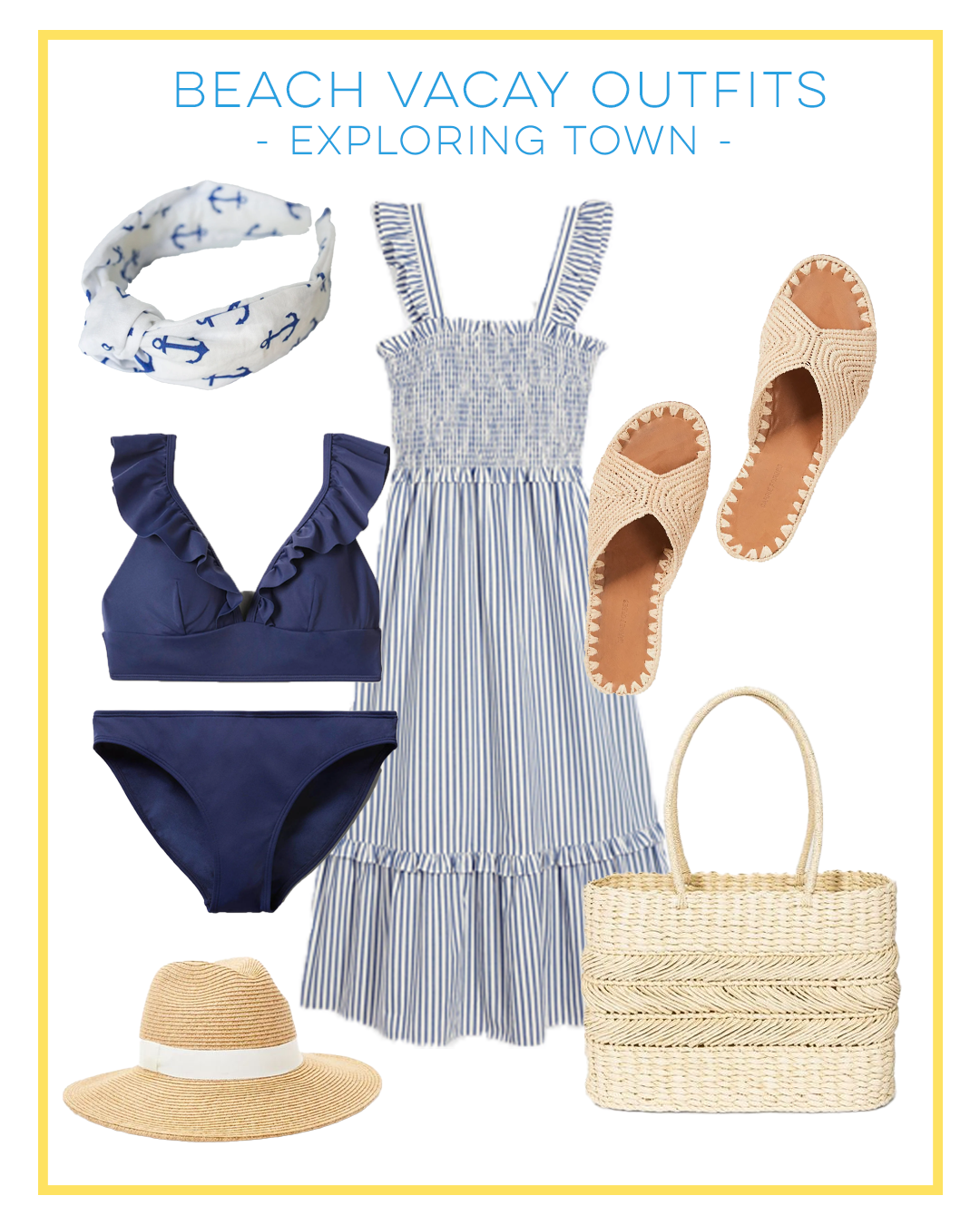 Striped Dress / Navy Swim Top + Bottom / Anchor Headband / Shoes / Sunhat / Beach Bag
Sundresses are a must on any beach vacation or warm destination! You can never go wrong with a blue and white striped dress. Do I need another striped dress? No! Do I want more? YES! Dresses double as beach cover ups, exploring outfits and dinner outfits!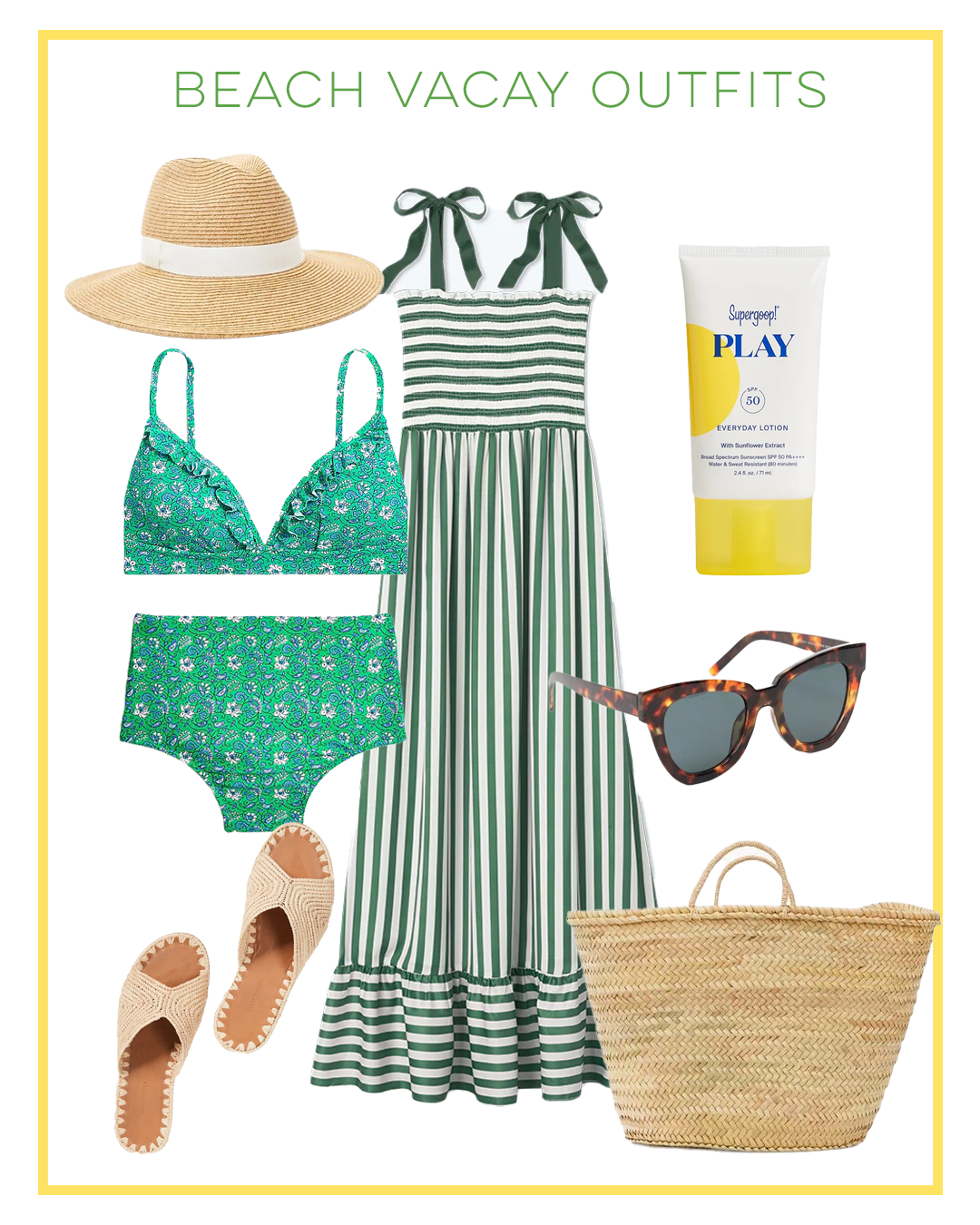 Tie Strap Dress / High Waist Swim Top + Bottom / Sunhat / Sunscreen / Sunglasses / Shoes / Beach Bag
Summersalt has outdone themselves with this striped tie strap dress that comes in blue and red too! I've seen it on so many body types and the cut and style is super flattering! Every dress needs to be accessorized with sandals, sunnies, sunhat, a beach bag and of course sunscreen!
Lots of Sunshine,
Katie