Matching pajama sets are my guilty pleasure! A few years ago, I bought my first set from Target and have not turned back since. With so many people working from home now, retail stores have really amped up their loungewear and pajama sets! It's literally amazing!
For Christmas my mom bought me the cutest loungewear set from LOFT's line Lou and Grey. It ended up being to small so I exchanged it for this matching heart print set! To be completely honest, I love wearing these pajama sets and will stay in them an extra hour since I work from home. Then I'll change into normal clothes for the day!
For my sisters wedding last weekend, I wore one of my simple button up tops and matching bottoms while getting my hair done and then changed into my bridesmaid dress. Their just so useful and cute! Today I rounded up a few sets of my favorite matching pajamas that can be worn to bed, at home, on the weekends and for getting ready.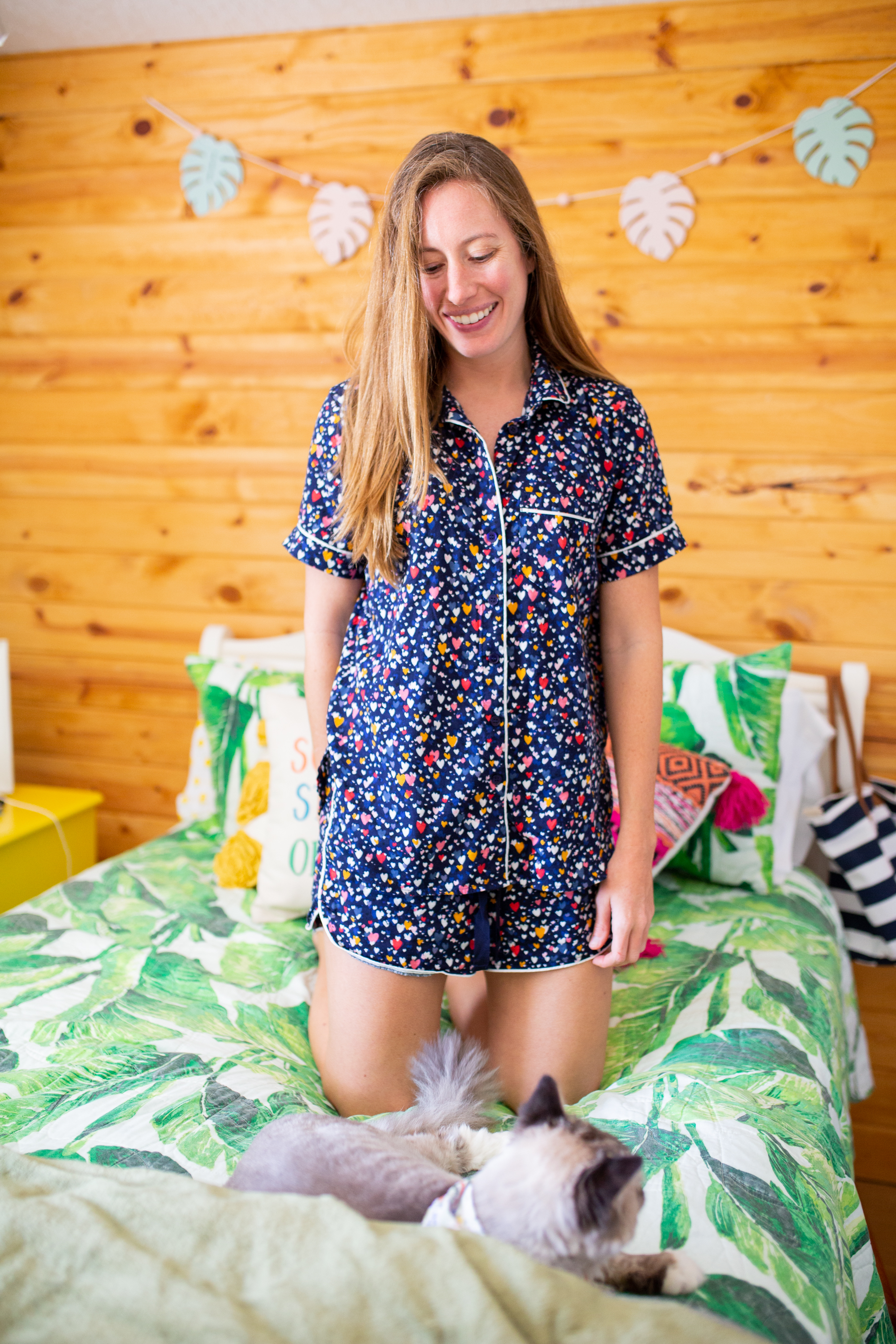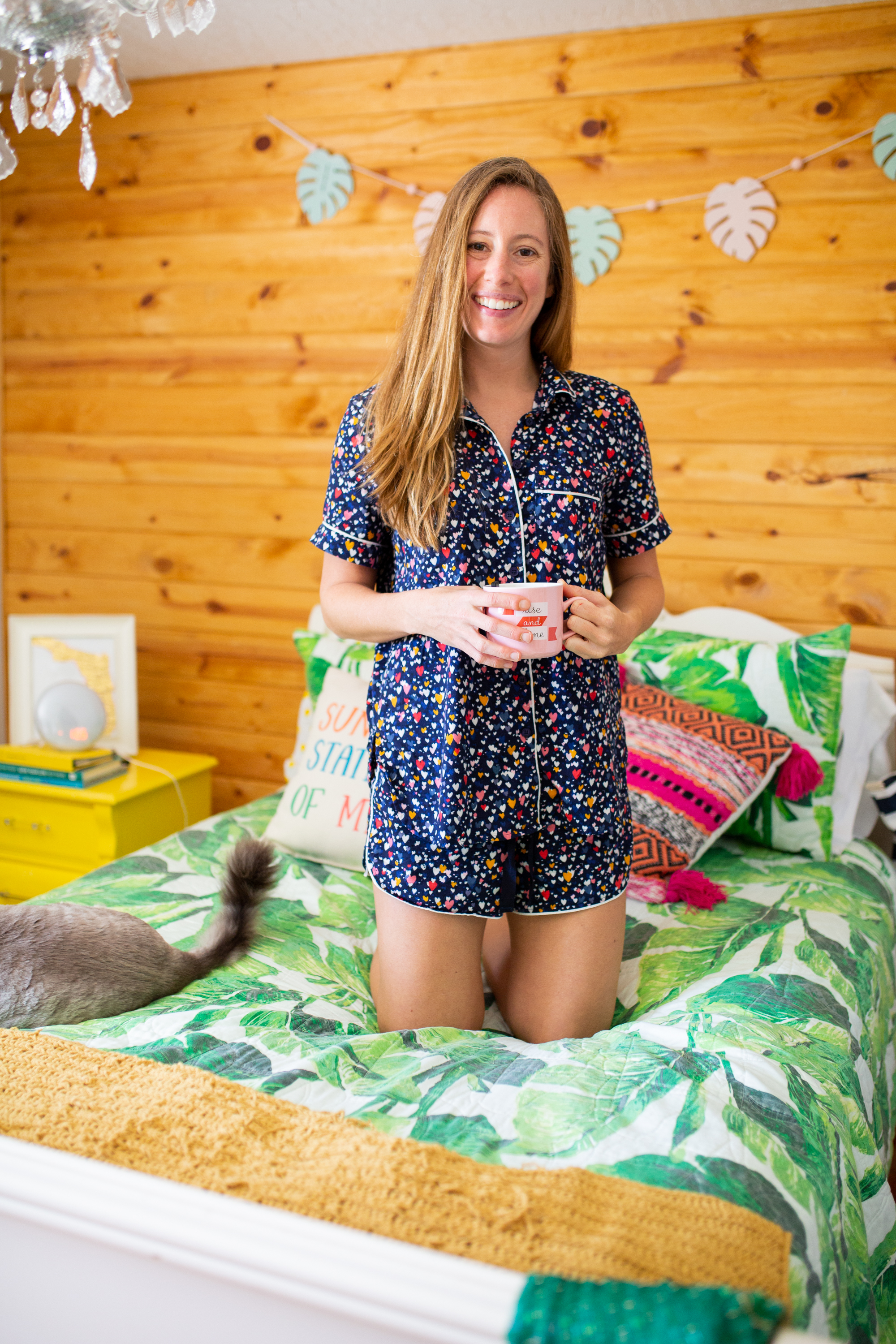 LOFT is having an amazing sale right now! Both matching pieces are now on sale for 40% off + an extra 14% with code WANT! I also just ordered this red striped heart sweater for under $20.
I bought a Small in these pajamas since it was all they had in store. They are slightly oversized yet still super comfortable. An XS would have fit a bit better but the Small is completely fine! Not like my shorts are falling off haha! There is a mini heart print but it's not overly Valentine-y and I love how the navy shows up at the main color.
Shop Matching Pajama Sets
Lots of Sunshine,
Katie