During the summer months I tend to wear only skirts, short and dresses because it's so warm. I prefer skirts more for work and church because I think they fall into the more dressy category but I wanted to stretch my comfort zone and style this watermelon colored eyelet LOFT skirt for a more casual look while I ran errands on an off Friday (I have off Friday's because I work at a church). On Fridays I normally do laundry, clean, get my car oil changed and just throw on a shorts and a comfy tee while running around town because it's easy. I proved myself wrong and styled the skirt in a casual yet fun way for summer.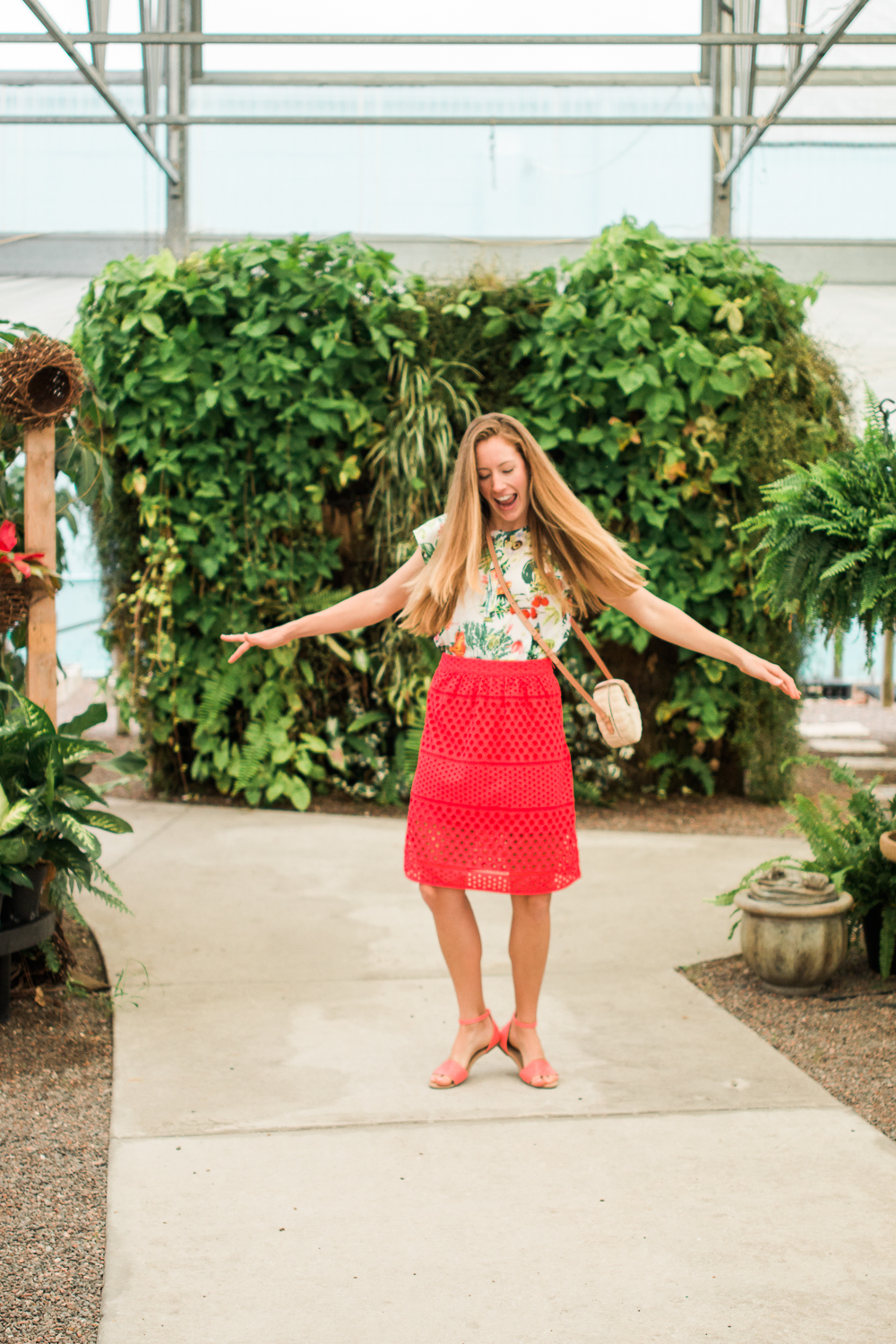 Outfit Details:
J.Crew Top (similar here and here), LOFT Skirt (on sale for under $40!), Old Navy Shoes (similar), J.Crew Bag (similar crossbody style and similar straw bag)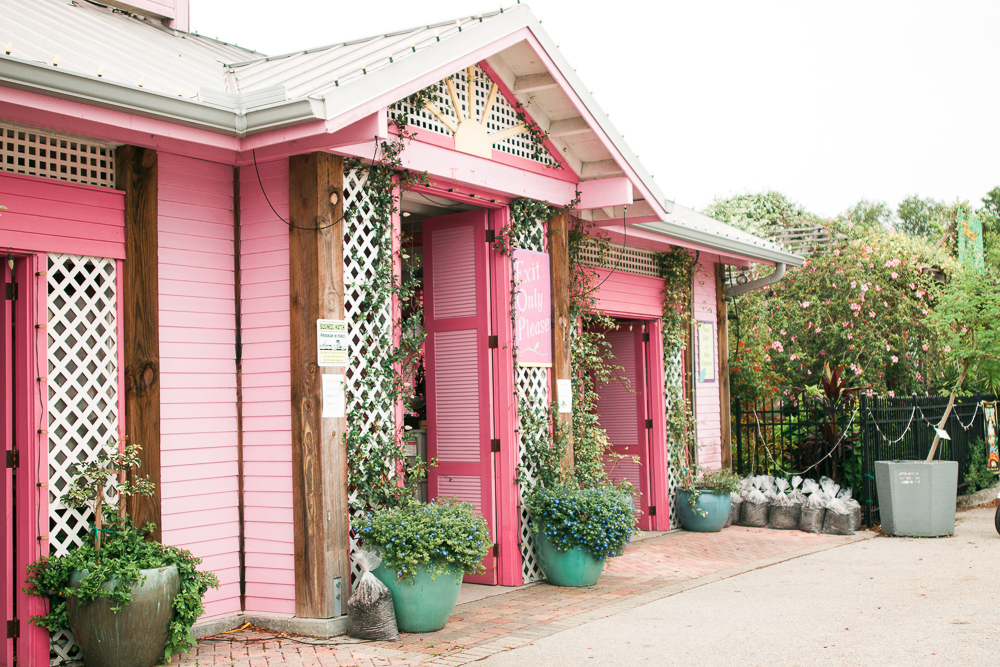 The cutest pink entrance!!!! I just love this place.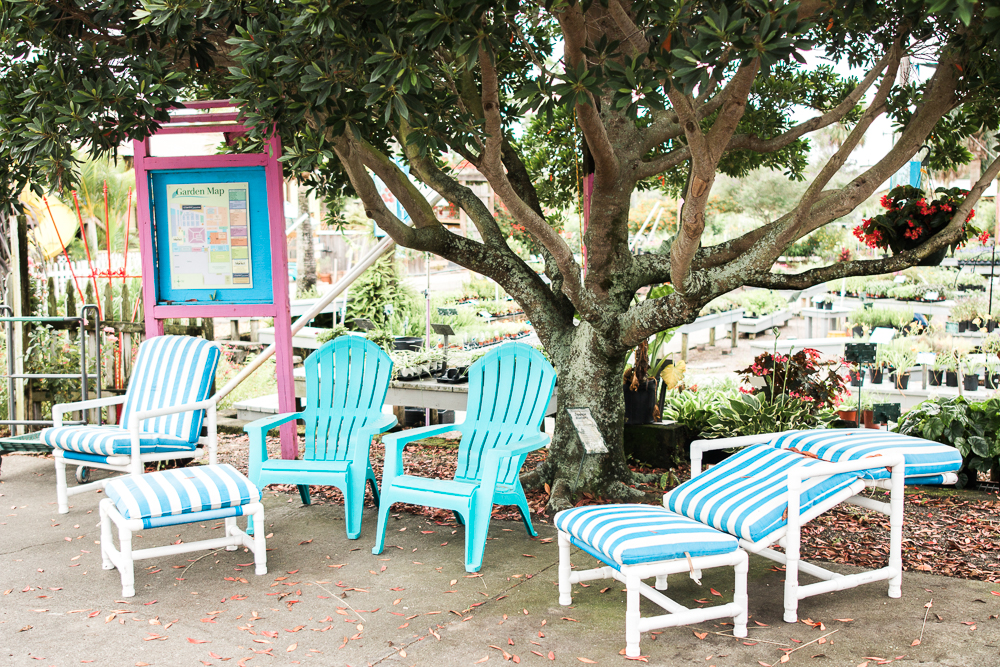 My mom and I woke up early and went to Rockledge Gardens to look at plants and flowers for our new outside porch before it rained. If June gloom is a thing, Florida has been getting it everyday for the past month. It sprinkled on us for most of the time but it didn't stop us from looking around. Talk about humidity and frizzy hair. I need some major halppp with my hair when the weather is like this. Anyone have any good tips for this?
Everything at the nursery is absolutely beautiful! You could walk around for an hour and be completely entertained because there's so much to look at. I've taken a few classes here like how to make your own terrarium and on the weekends they have a farmers market where they sell food from their own farm! Bought some delicious homemade sauerkraut and have been eating it for lunch!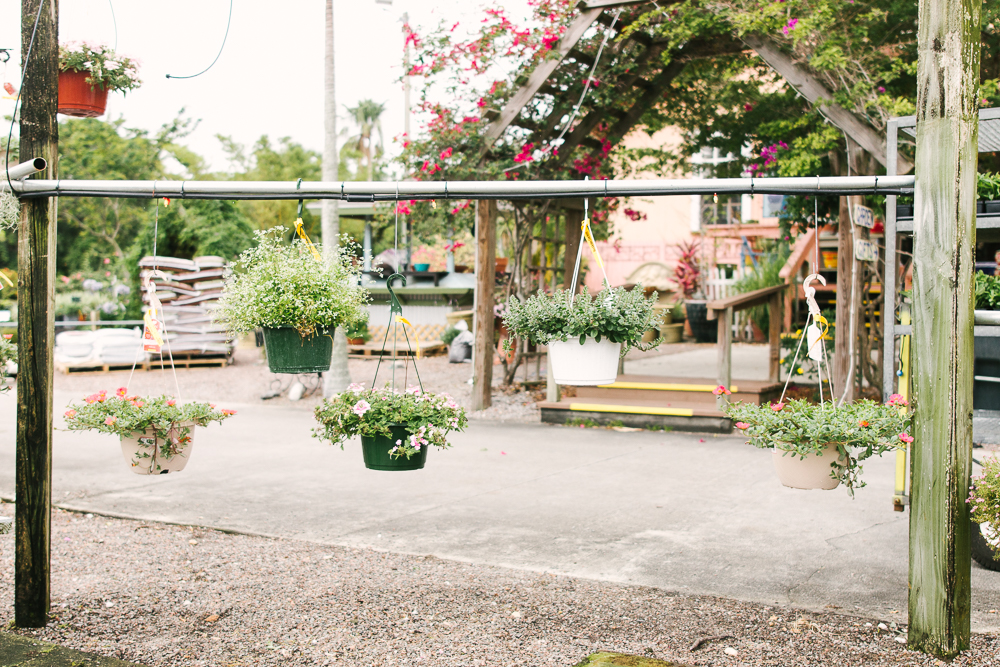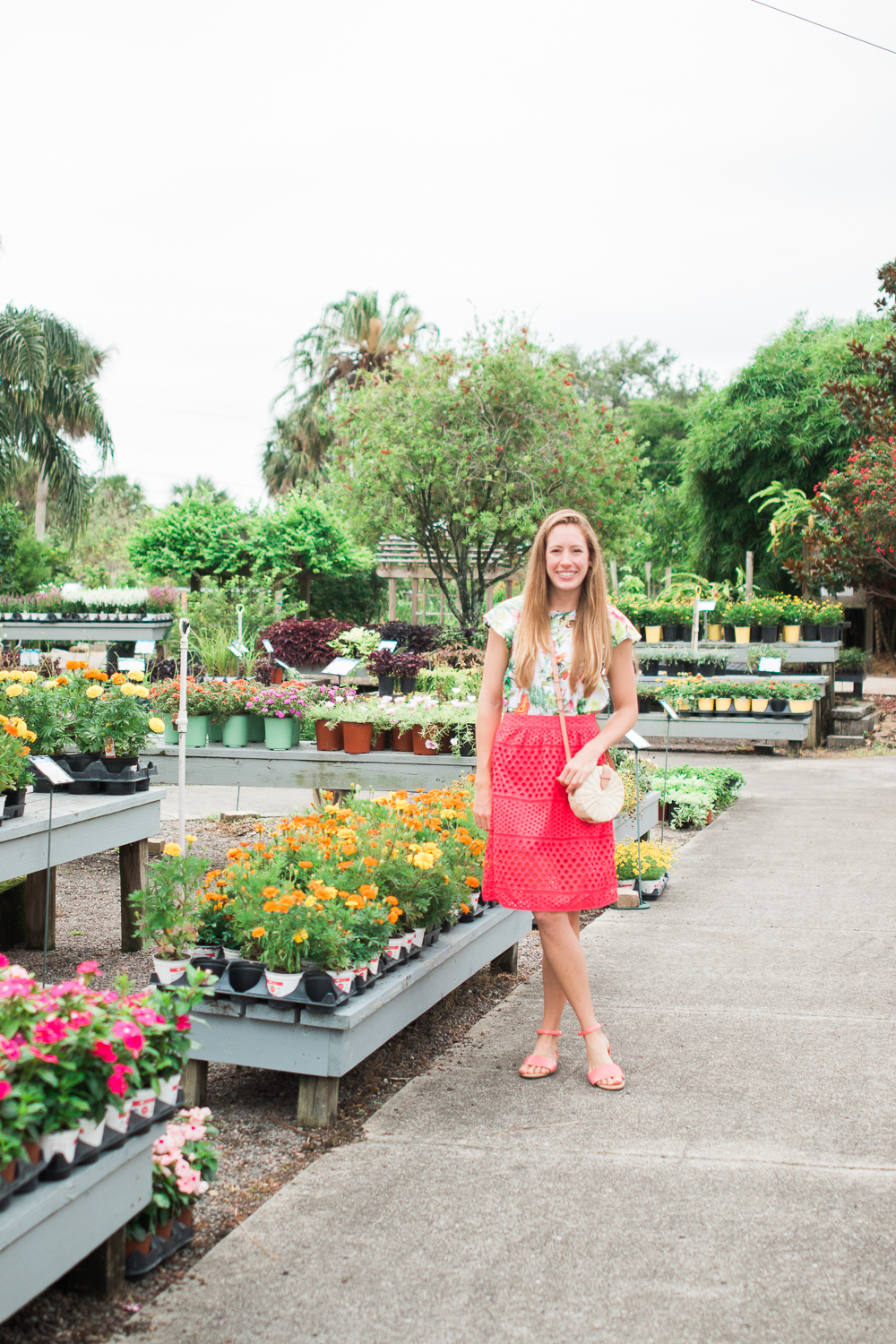 I think skirts often get a bad rap for being dressy and restrictive but I felt really comfortable walking around, looking for plants and taking photos. The website refers to the skirt color as watermelon pop but I think it looks more between a red and coral color. Either way it's bright and cheery. LOFT always makes the best skirts and I absolutely love the above the knee length. I can wear it around town and work and never have to worry about bending over and giving everyone a show. 😉
The tropical print top is from J.Crew last summer but I've found a similar one in their vacation-y print here. Two less expensive tank top versions for under $30 can be found here or here.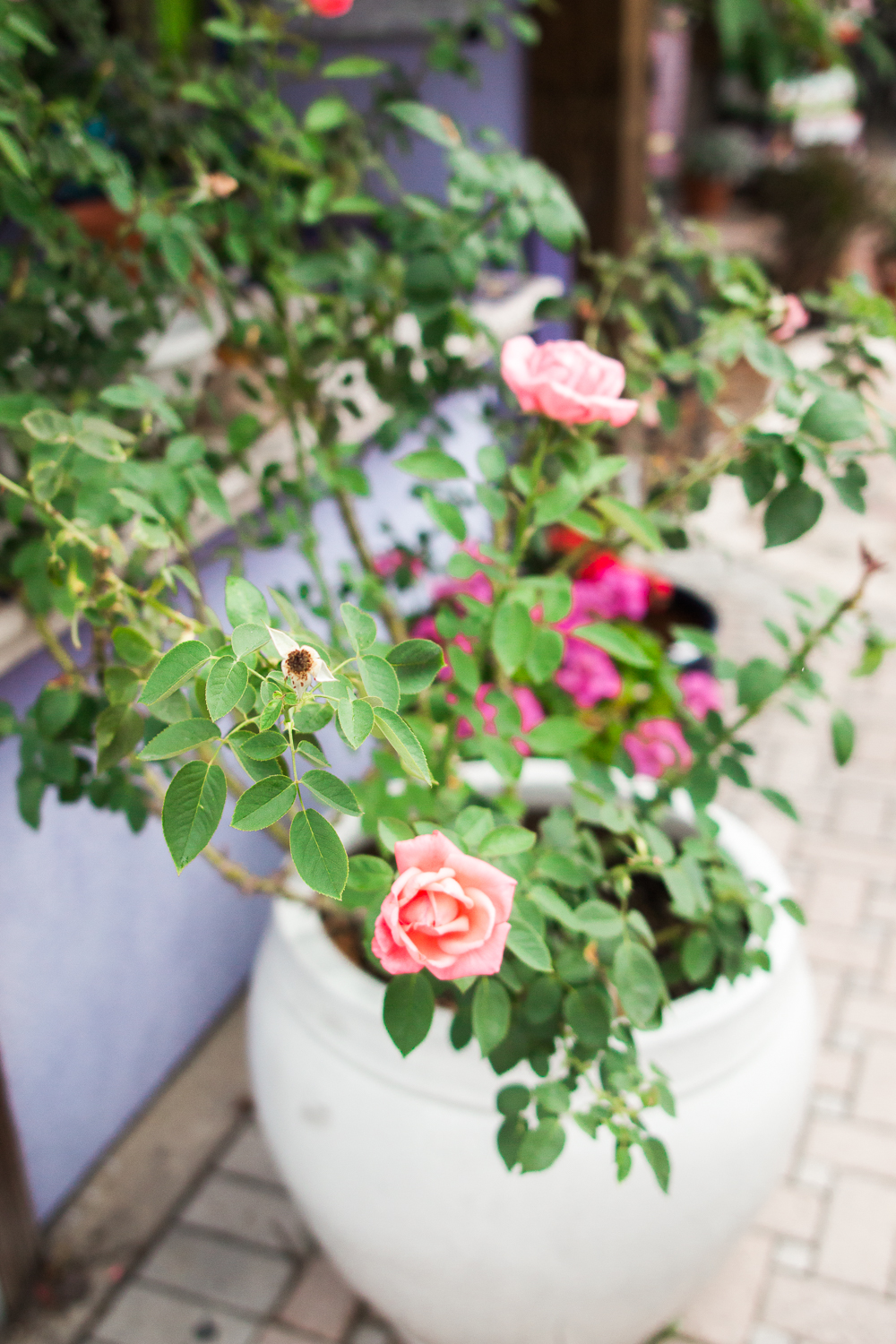 They had the most beautiful rose bush. You should have seen the thorns on that baby. They were gigantic. I wish they were selling this plant because I would have brought it home with me in a heartbeat.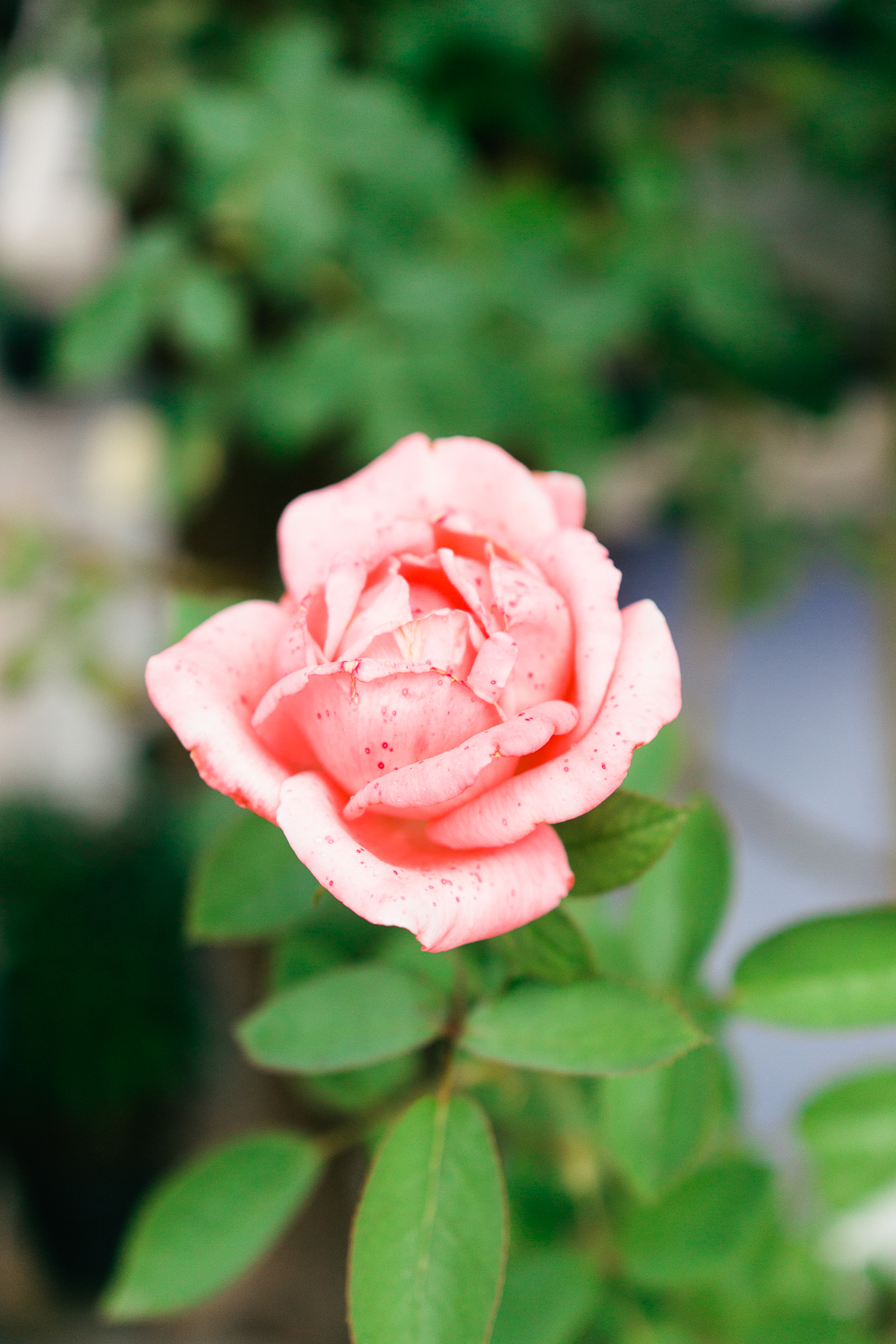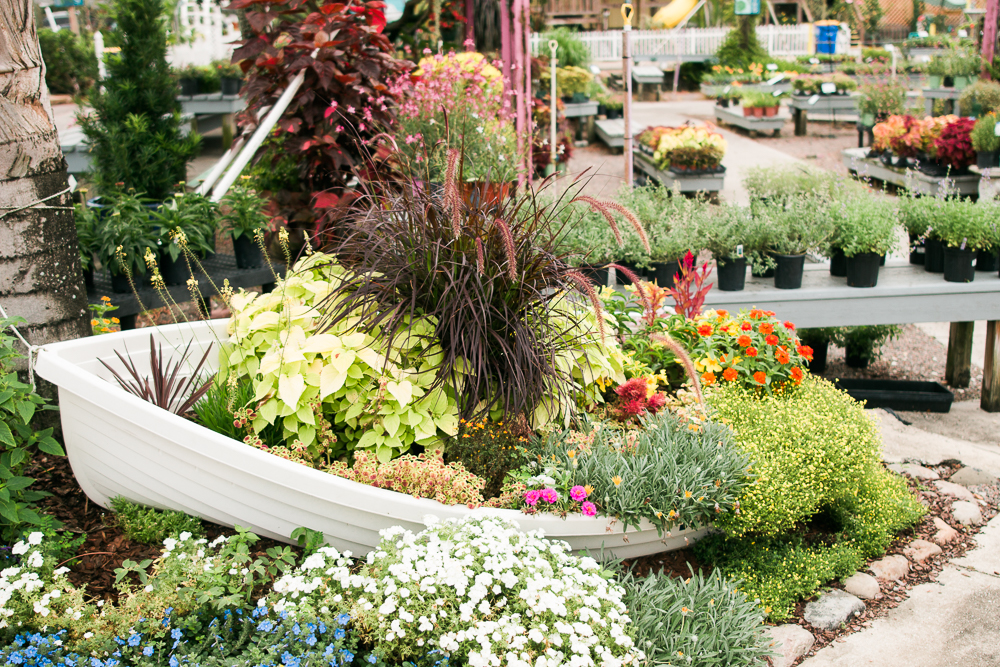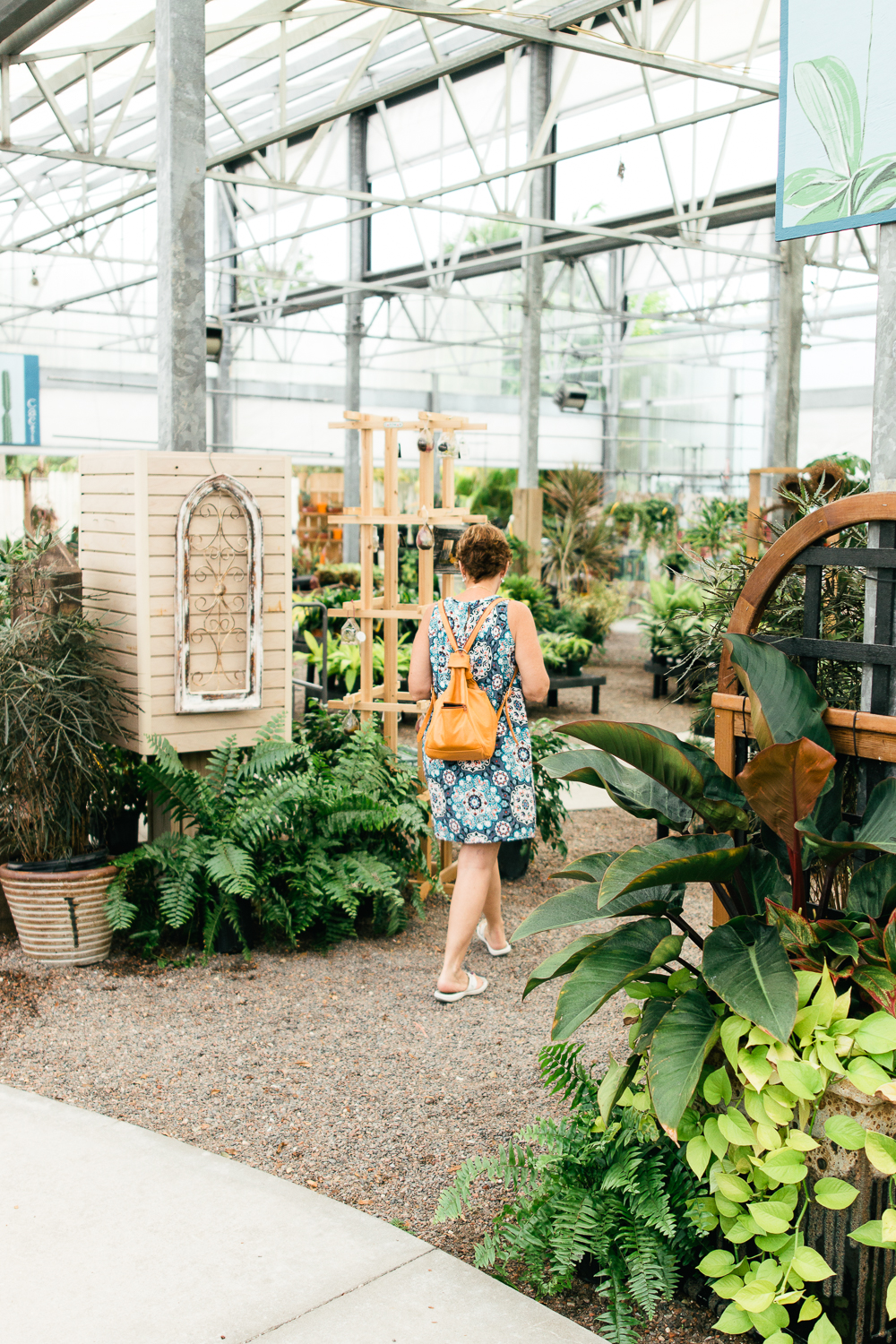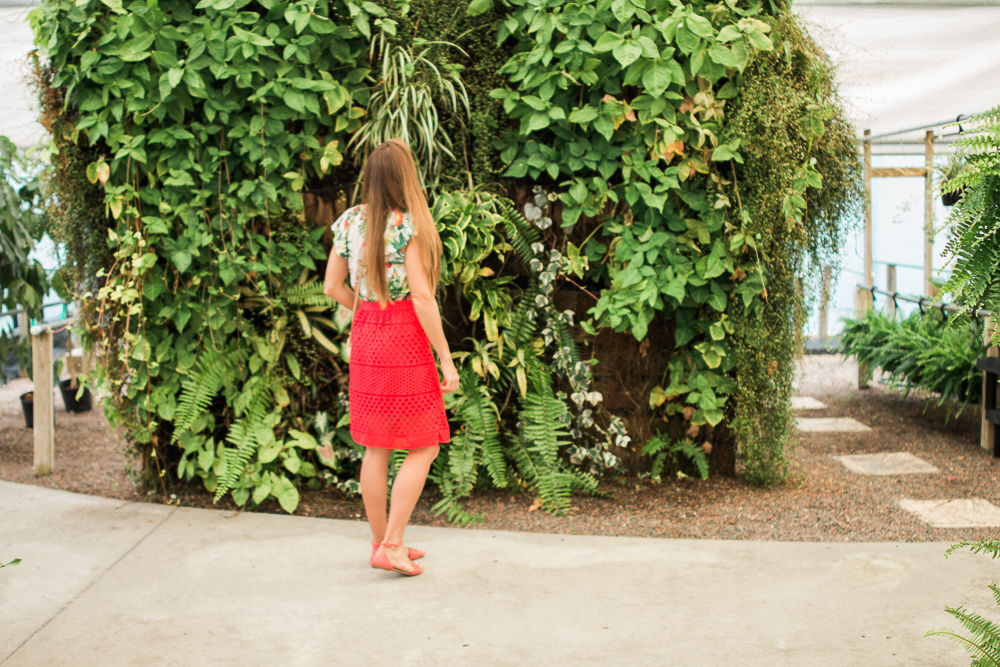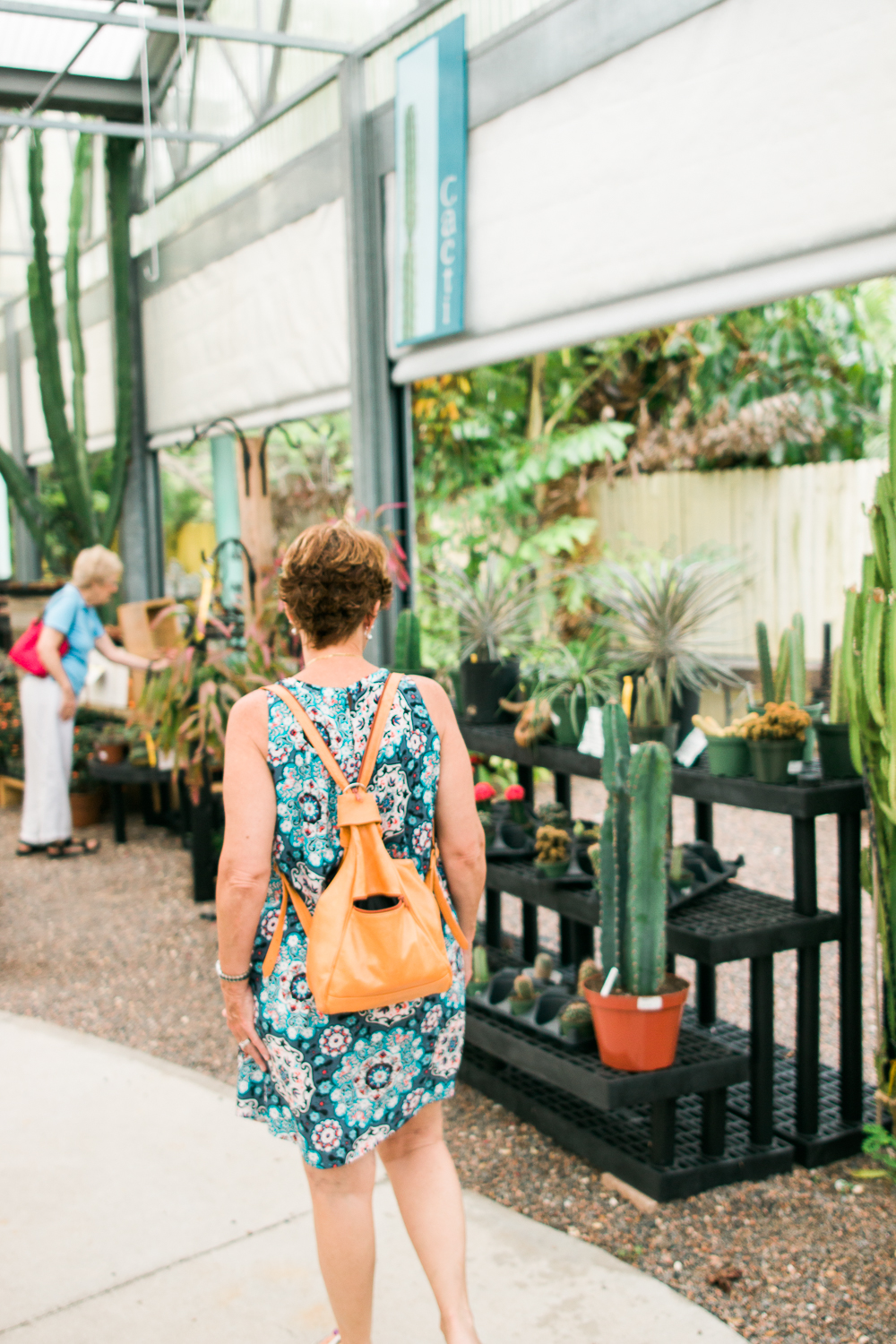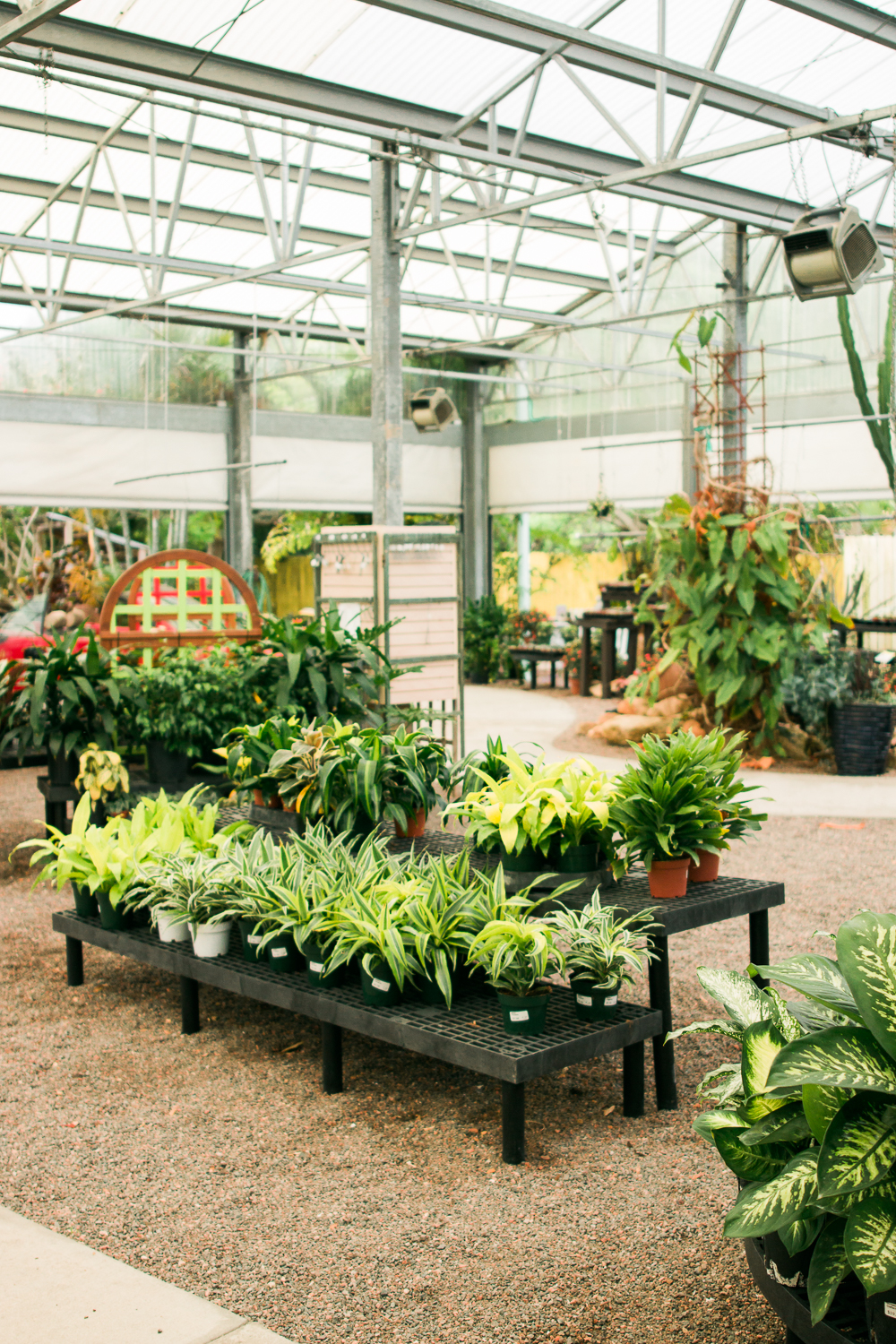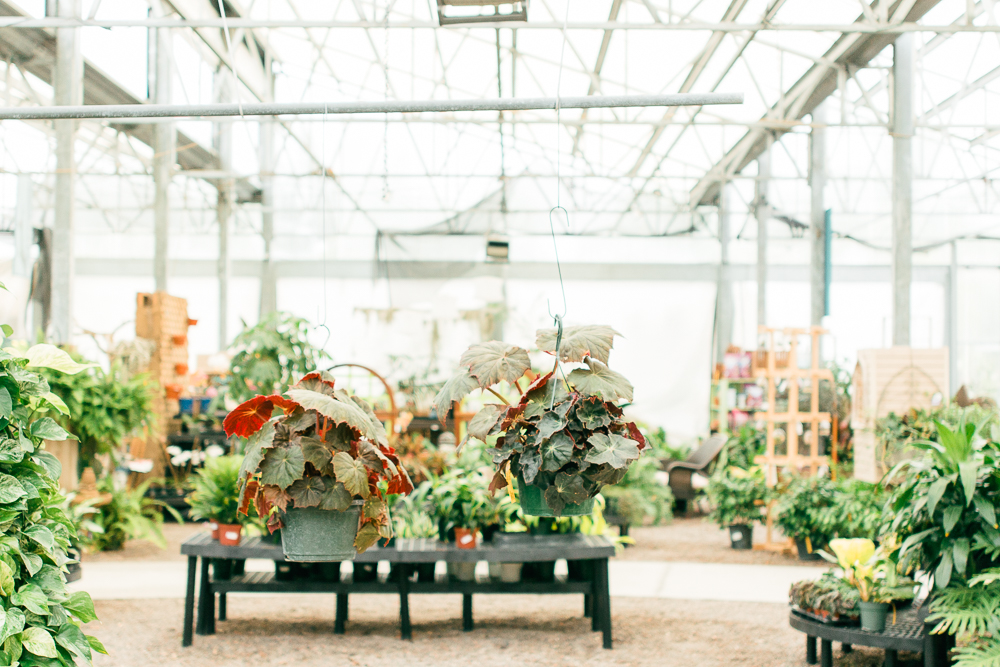 Can you believe we left without actually buying any plants or flowers? We did end up buying some flax crackers, sauerkraut, an air plant and local honey though. Guess we should have gone grocery shopping instead. I came here to mostly scout for plants I'd like to put on my screened porch or flowers that don't need a ton of sunlight but those are very rare to find. We found a few that we'd like to buy and well probably head back in a few weeks once we decide which plants we want exactly.
How to style a skirt for summer:
Opt for a tank top instead of sleeves. Make sure to get a cotton blend tank top and not something with silk in it. Trust me, on really hot days you won't want to see sweat lines on your pretty silk tank top. Been there, done that and it's not pretty!
Find sandals that you love.  I'm really loving sandals with feminine details like these pink ankle tie espadrilles. If you want something in a neutral color, try these tan gladiator sandals that will match with everything.
Lastly, add a crossbody bag or backpack to complete the look. My crossbody bags are the best investment I've ever made because they allow me to be hands free while shopping and are lightweight. If I plan to be outside long enough I will opt for a backpack because it holds more and it also saves my back from getting tired when I have to walk long distances.
Save
Save
Save
Save
Save