There's nothing better than an easy and breezy beach look. Over the past few months I've been trying to stretch my style and try new brands or looks I normally wouldn't wear while still staying true to my personal style. I prefer a classic style and tend to lean towards pieces that are structured, feminine and very casual Florida inspired (I love all the colorsss!) with a mix of trends. To switch things up and get out of my comfort zone, I've come to love the relaxed bohemian style. It's not that I've never liked the style, it's just not something I normally gravitate to.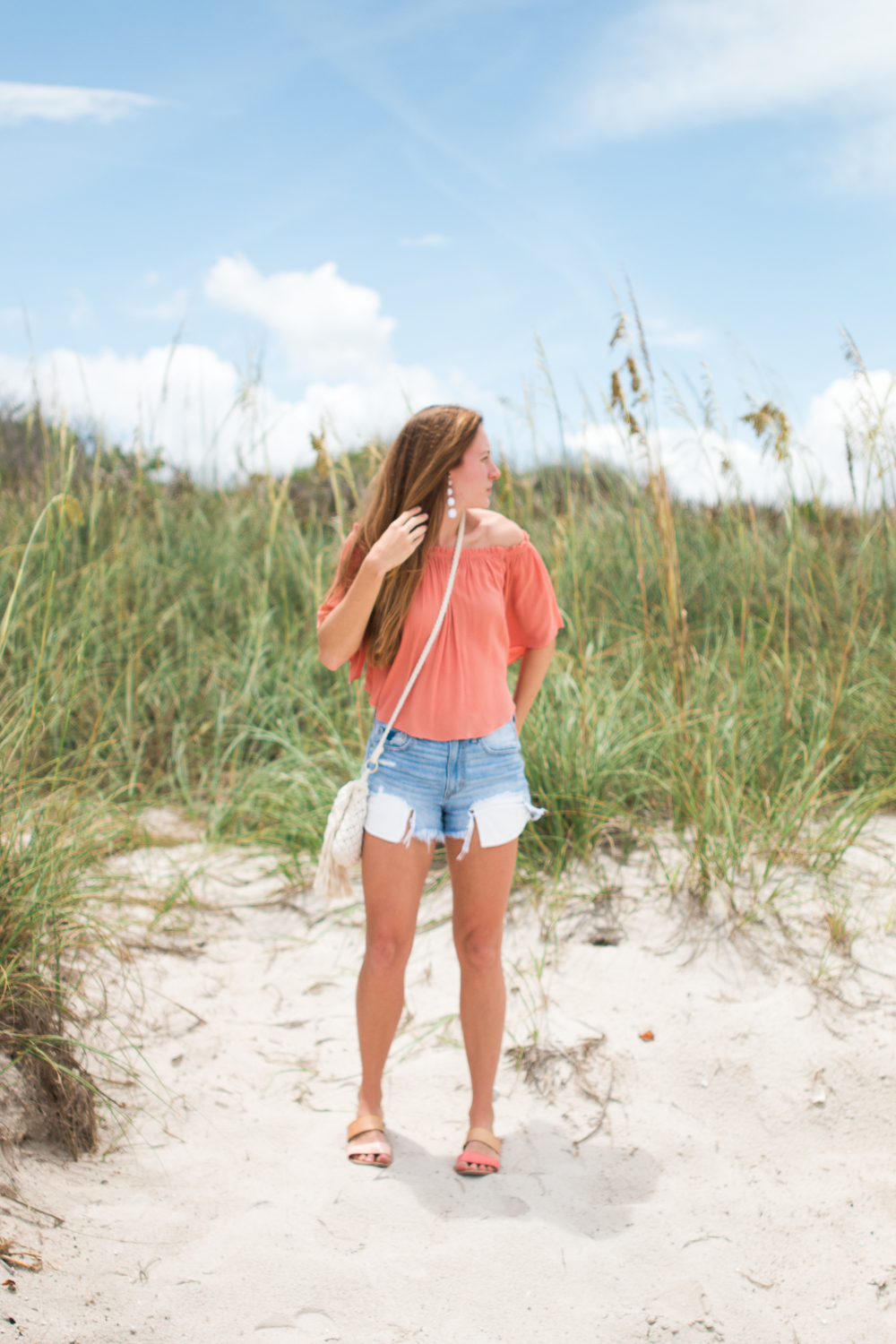 Outfit Details:
Dillard's Top (similar), American Eagle Shorts, Old Navy Shoes, Target Bag (similar)
I think it's the mix of the casual yet effortlessly free and flowy style that draws me in like this flowy dress. A company that I believe makes really great boho pieces is Free People. They have so many cute tops and rompers that I could picture myself wearing during those hot summer days.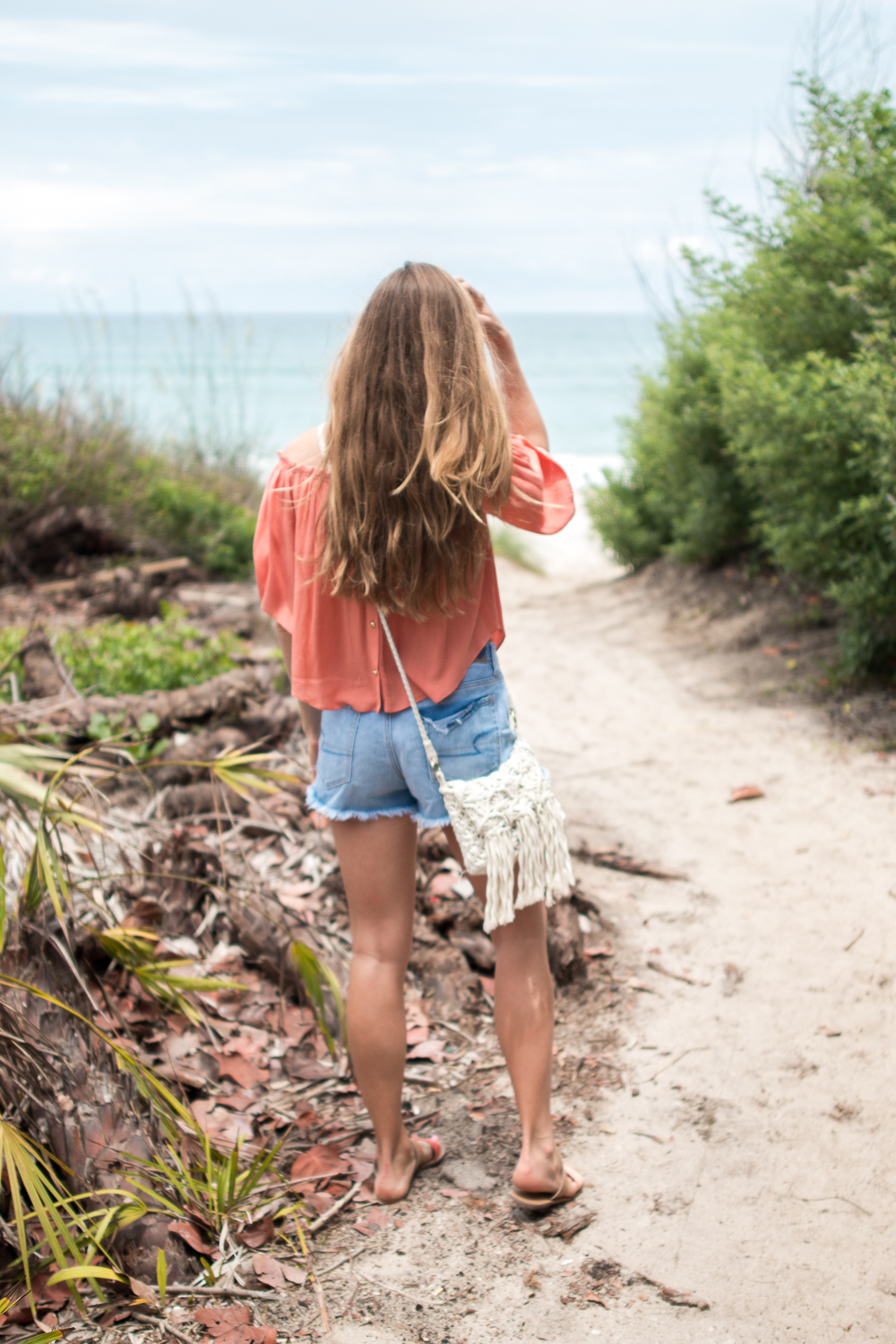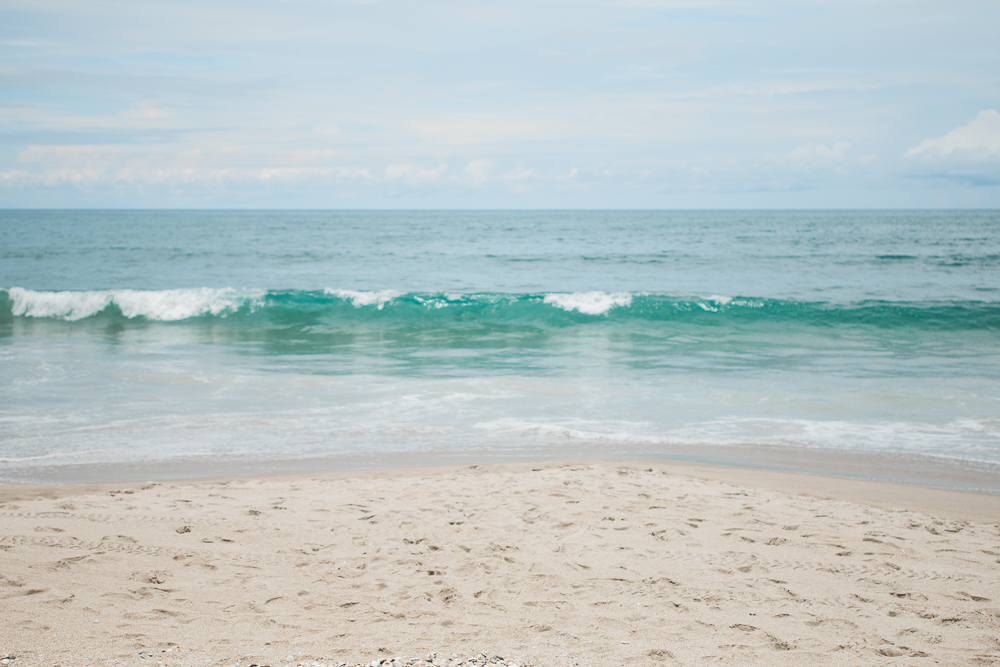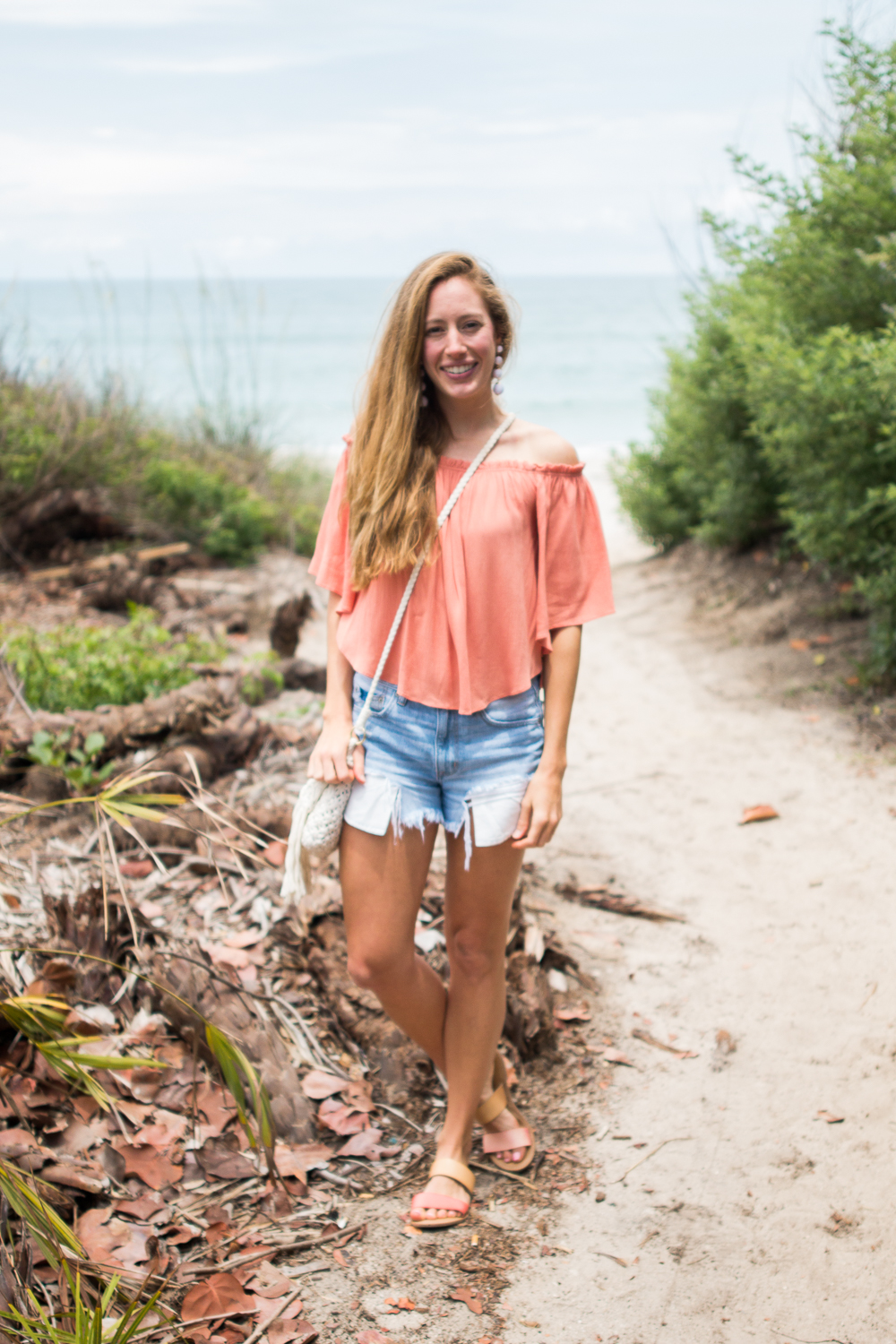 When I was shopping at the mall a few weeks ago with my friend Ashley, I found this top at Dillard's for under $25. I couldn't find the exact top online but this one looks superrrr similar. In the past I'd normally shy away from it and choose something a bit more structured but I fell in love with the flowy sleeves which gives it the easy breezy boho look. Plus, we all know I love a good off-the-shoulder like I wore here and here. What really got me were the pretty gold buttons in the back.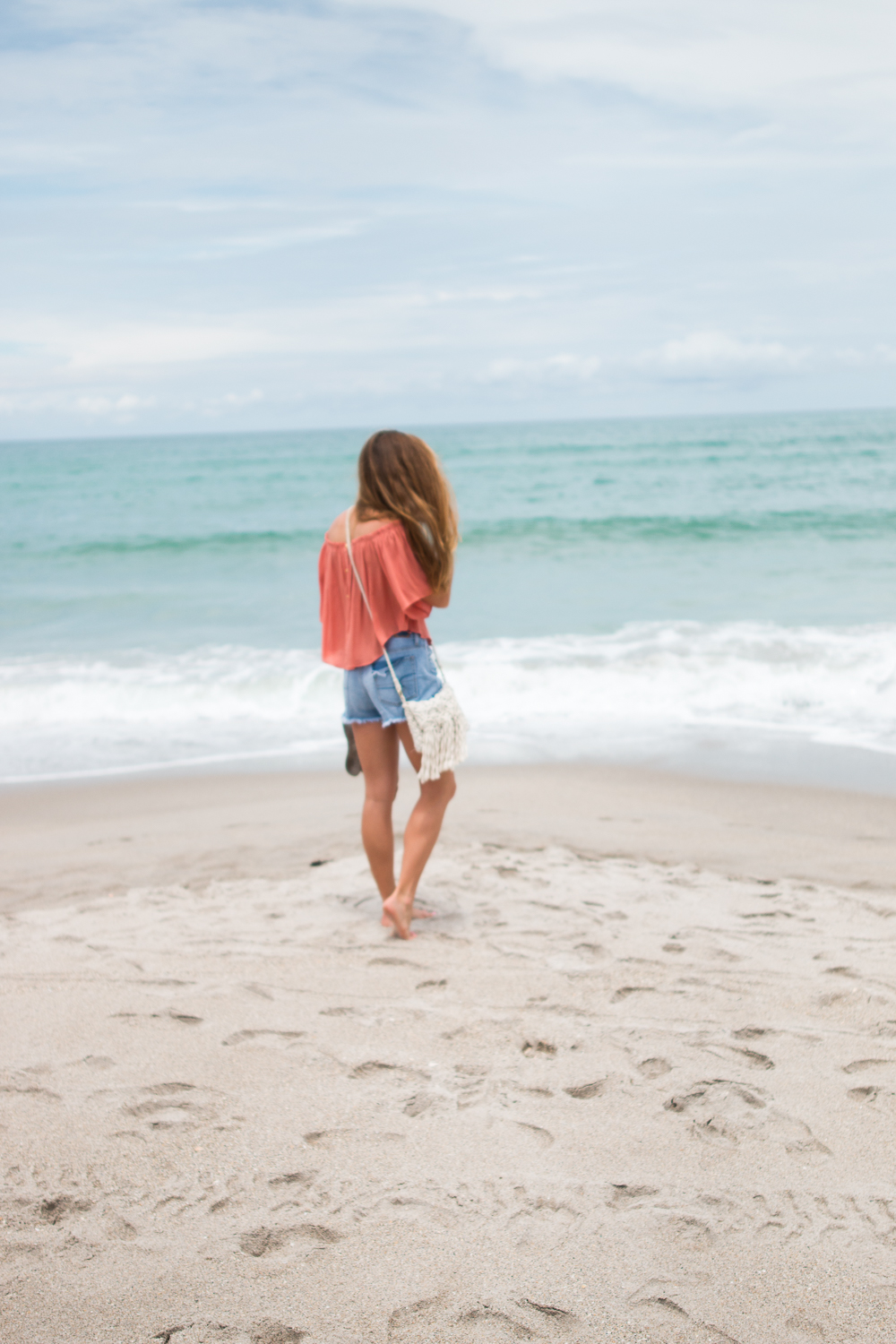 There is nothing better in my opinion that taking a midday break and escaping to the beach for a bit. The only thing better than walking on the beach would have been taking a swim but unfortunately my boyfriend and I didn't have enough time for that.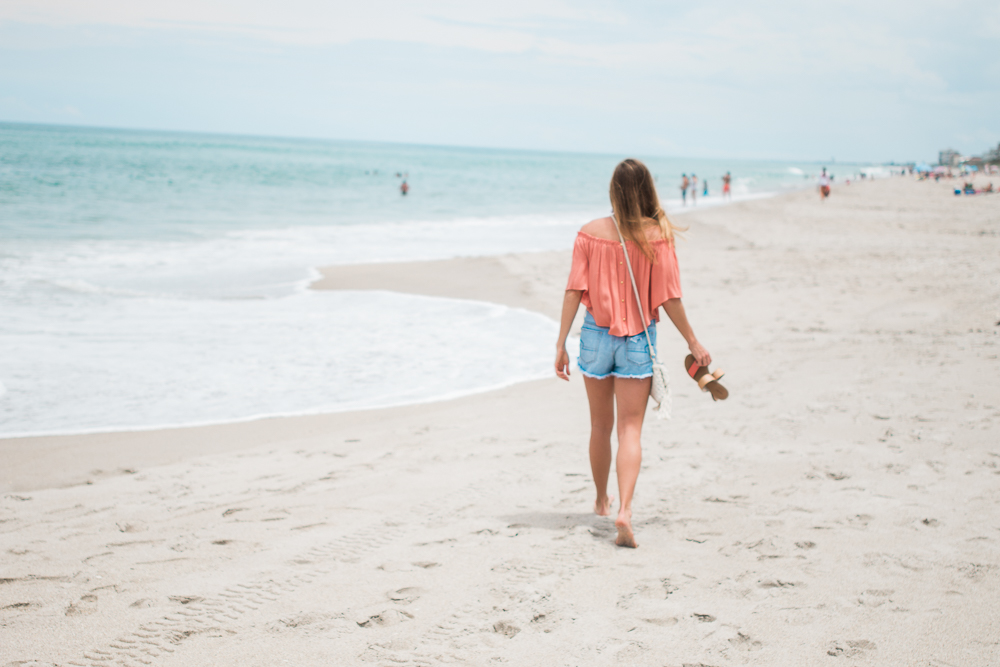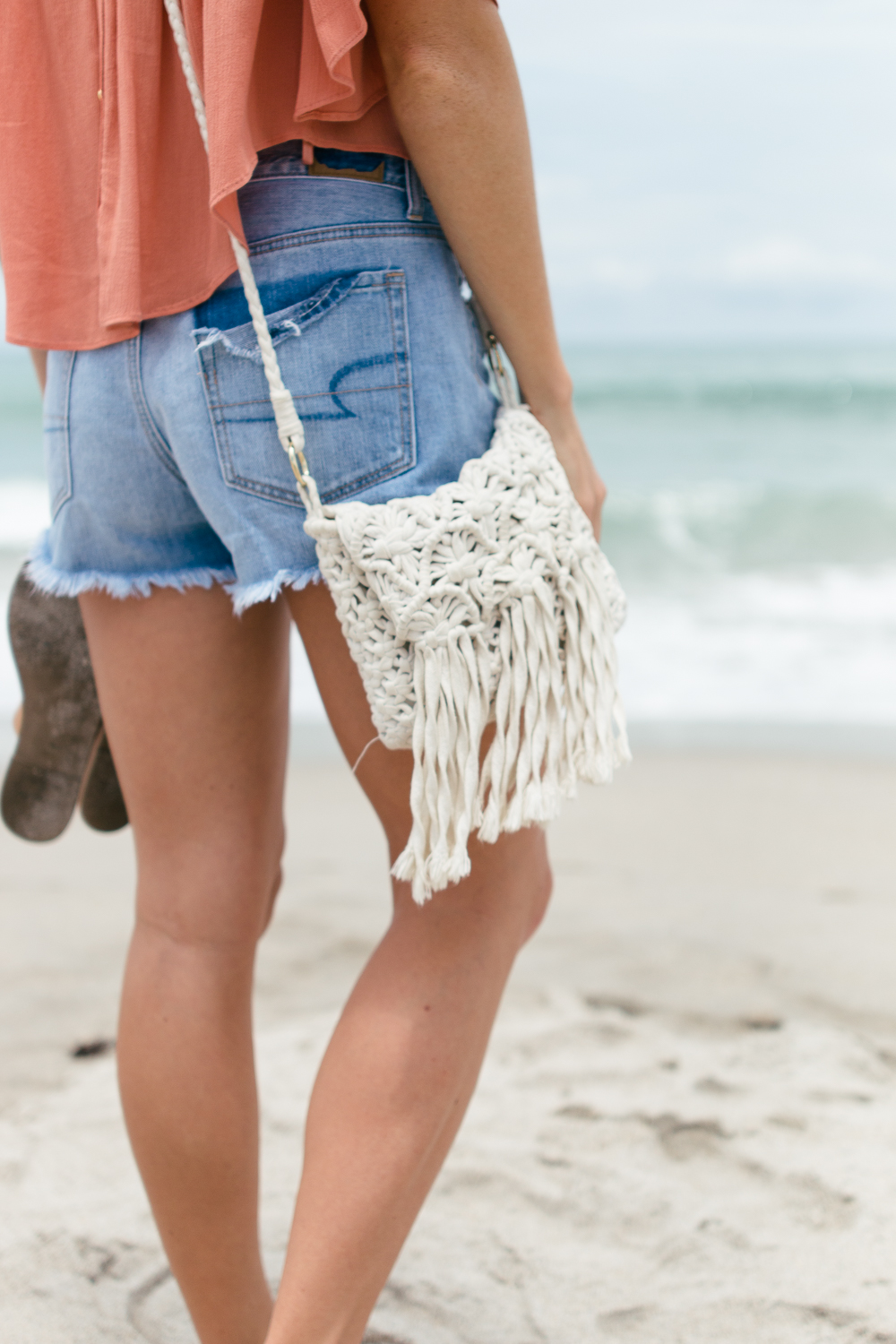 I ended up pairing the bohemian top with my favorite festival denim shorts, macramé bag and pink sandals.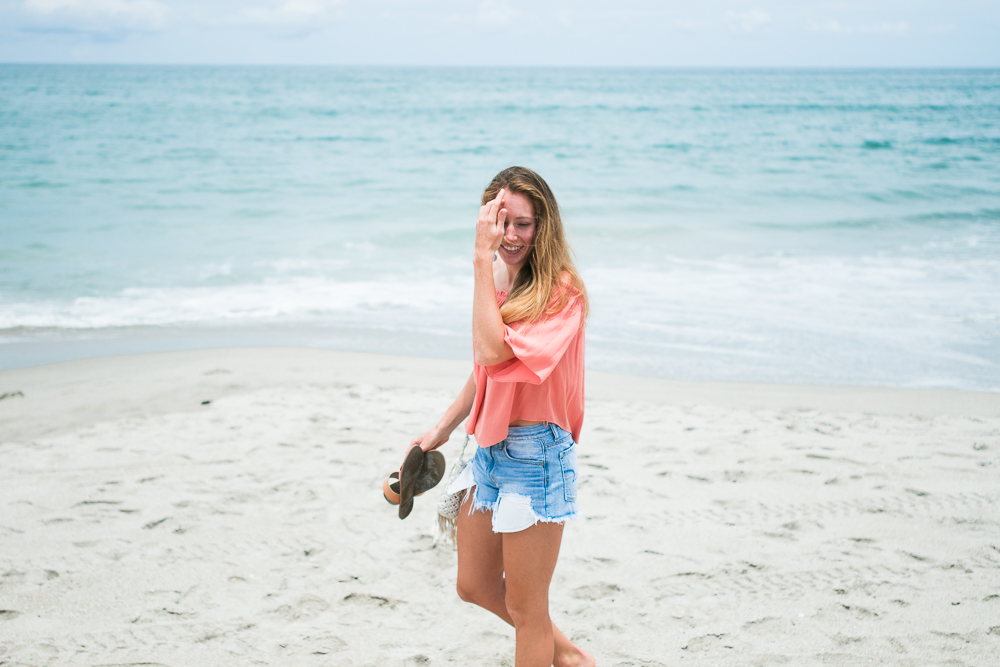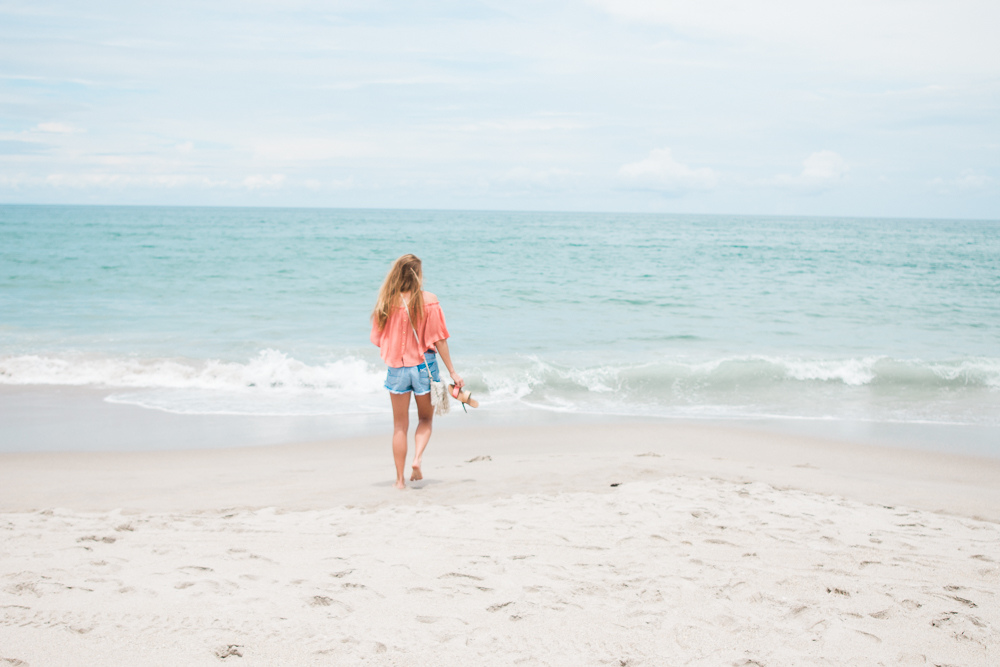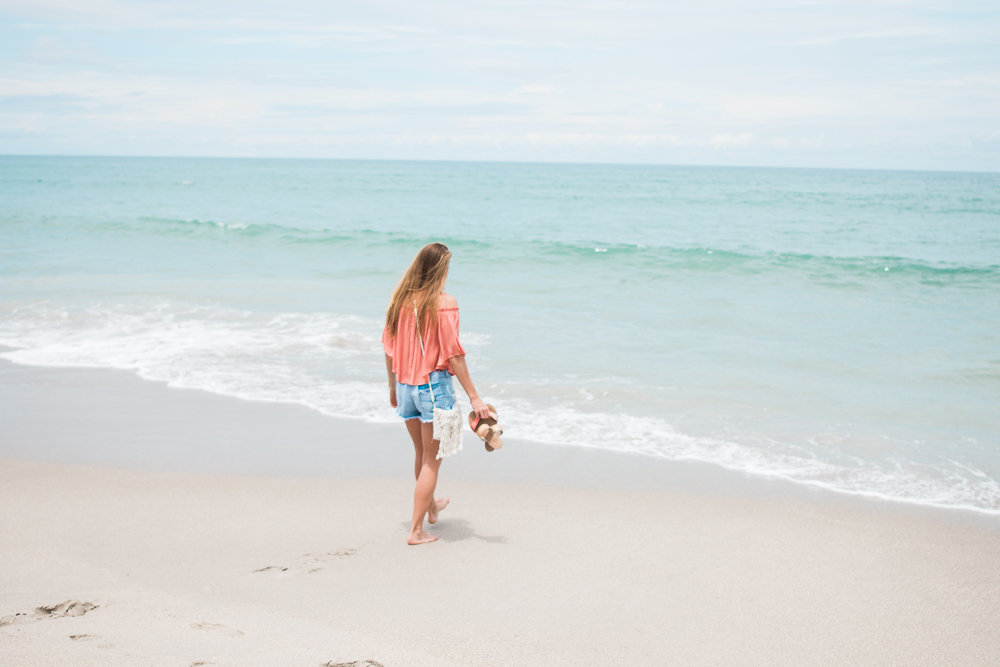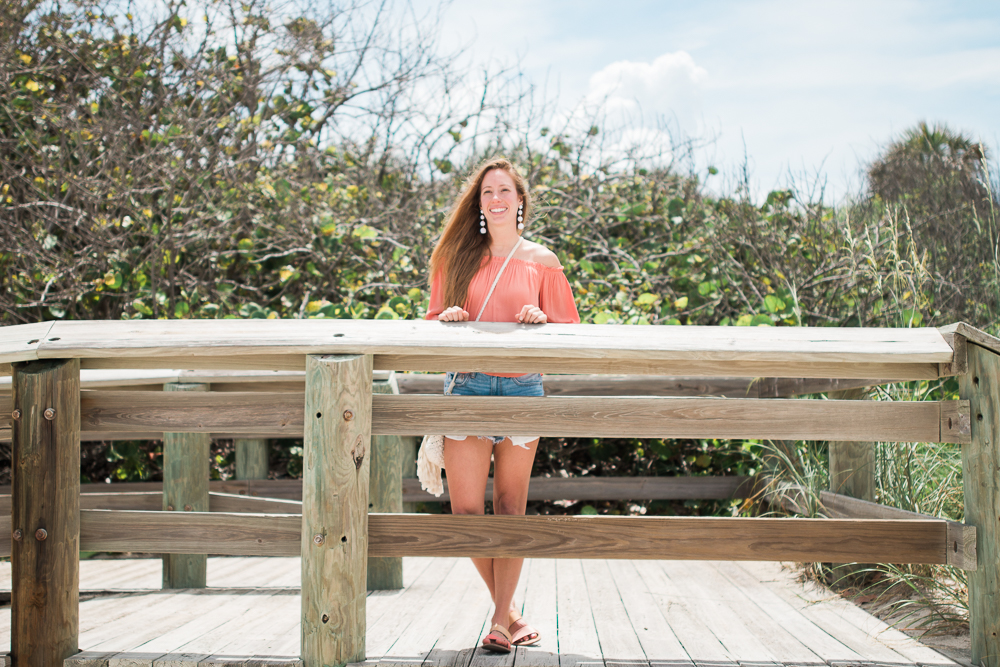 I'm not sure about you but just looking at these photos I feel so blessed to even live in a place that is so beautiful year round. God surely knew what he was doing when he set me here in Melbourne by the beach.
Are you guys interested in seeing more beach looks (swimsuits, dresses, shorts)? I love shooting by the water and my beach photos are usually really popular but I also want to bring a bit of variety to my readers. I'm curious. Let me know in the comments!
Save
Save
Save
Save
Save
Save