As I was editing photos for this post, the lyrics from Taylor Swifts song "You Belong To Me" kept running through my head. "She wears short skirts, I wear t-shirts. She's cheer captain and I'm on the bleachers." Except the song doesn't hold true to me at all haha. I don't wear short skirts (anymore haha) and I never sat on the bleachers during football games. I was a Varsity and competitive cheerleader in high school so I was always on the field. Anyways, I do wear short(er) shorts sometimes and have worn short skirts in my high school days, so maybe it pertains to me more than I want to admit. When you read the title, make sure you sing it in a t-swift voice or else it doesn't count.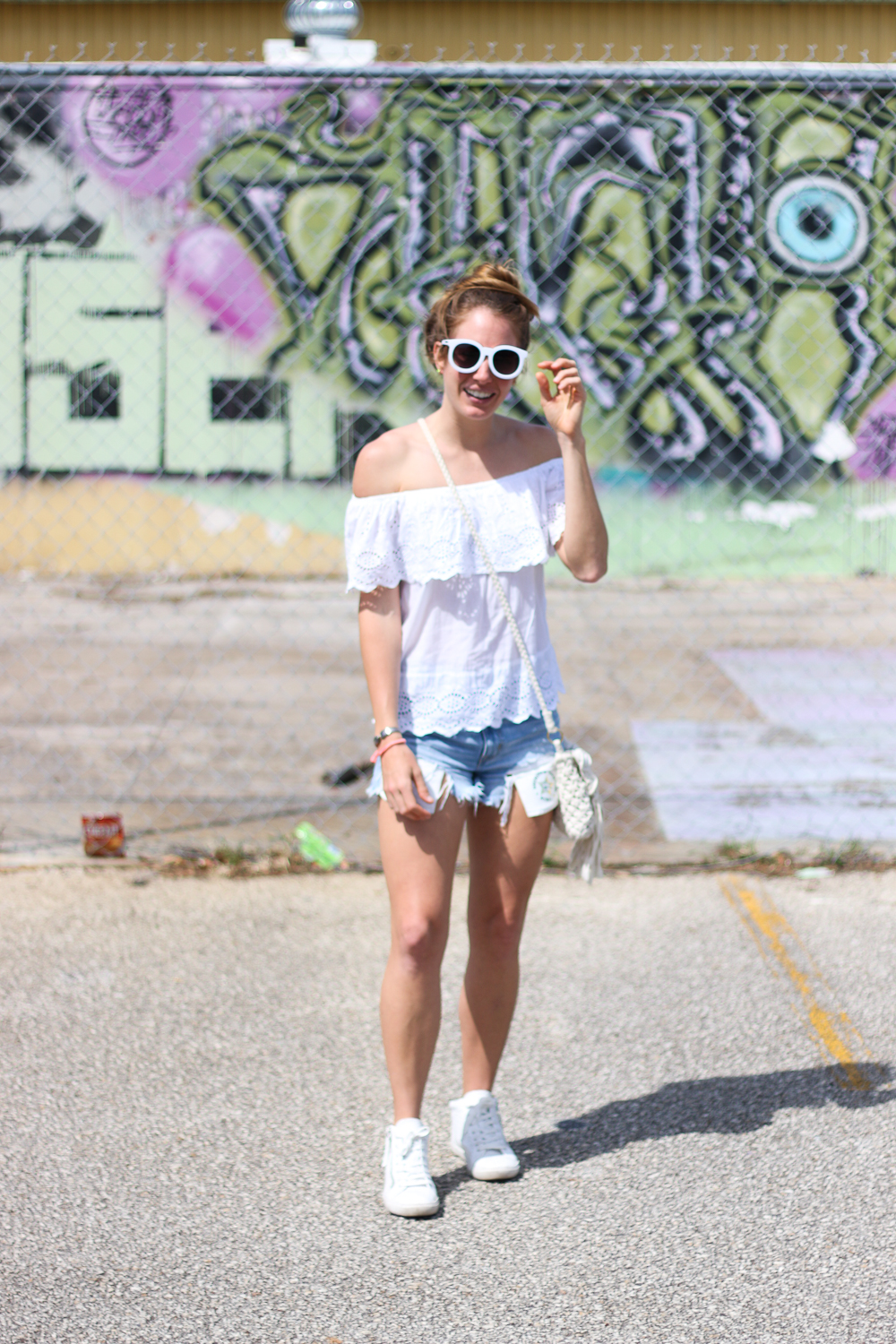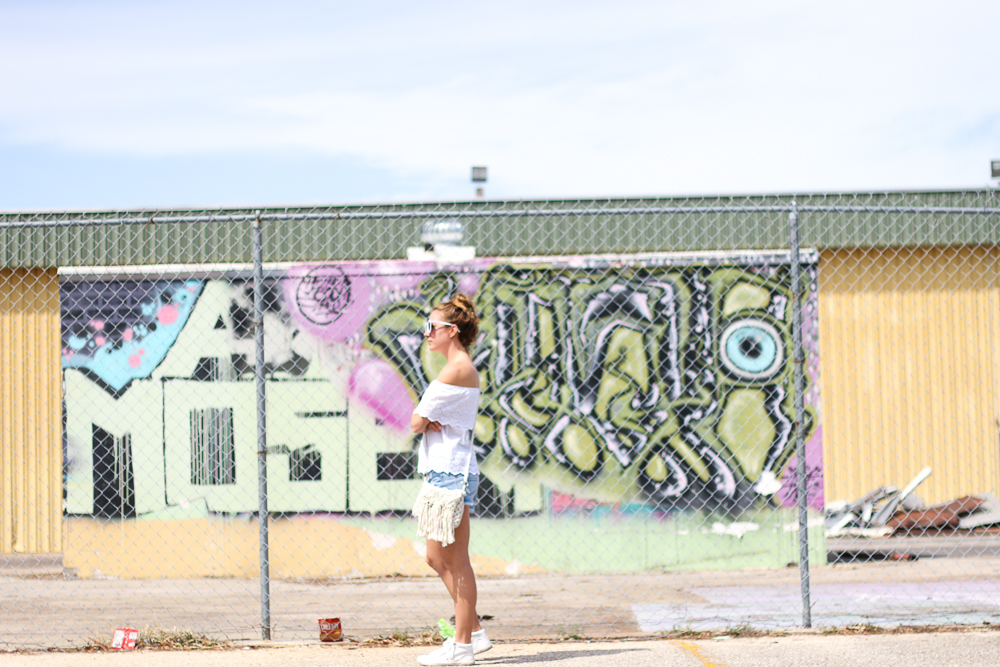 Isn't that the coolest graffiti trailer wall?! It's from an old abandoned skate park.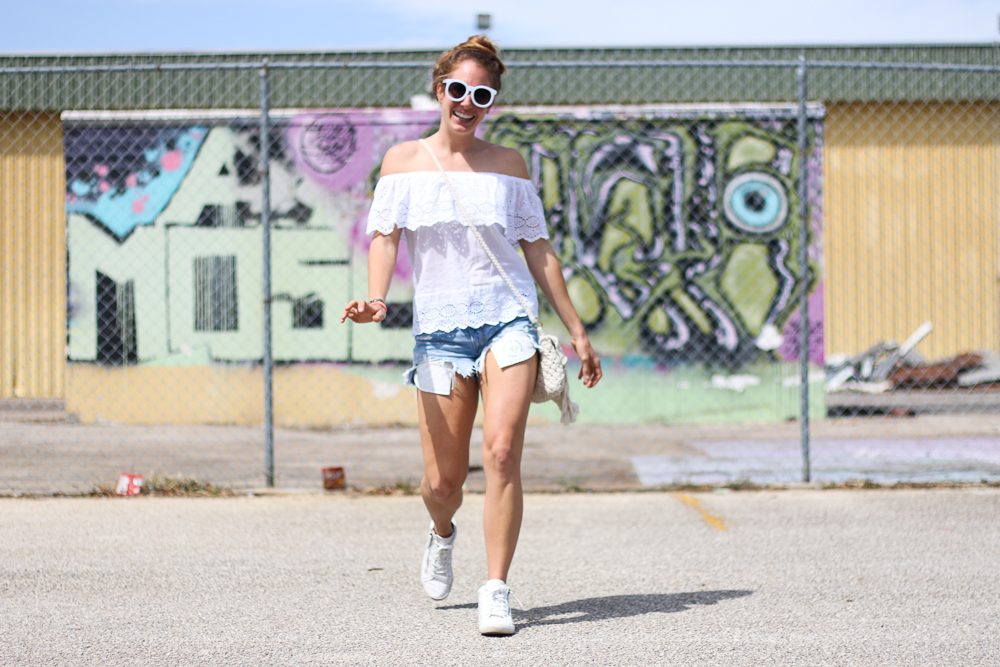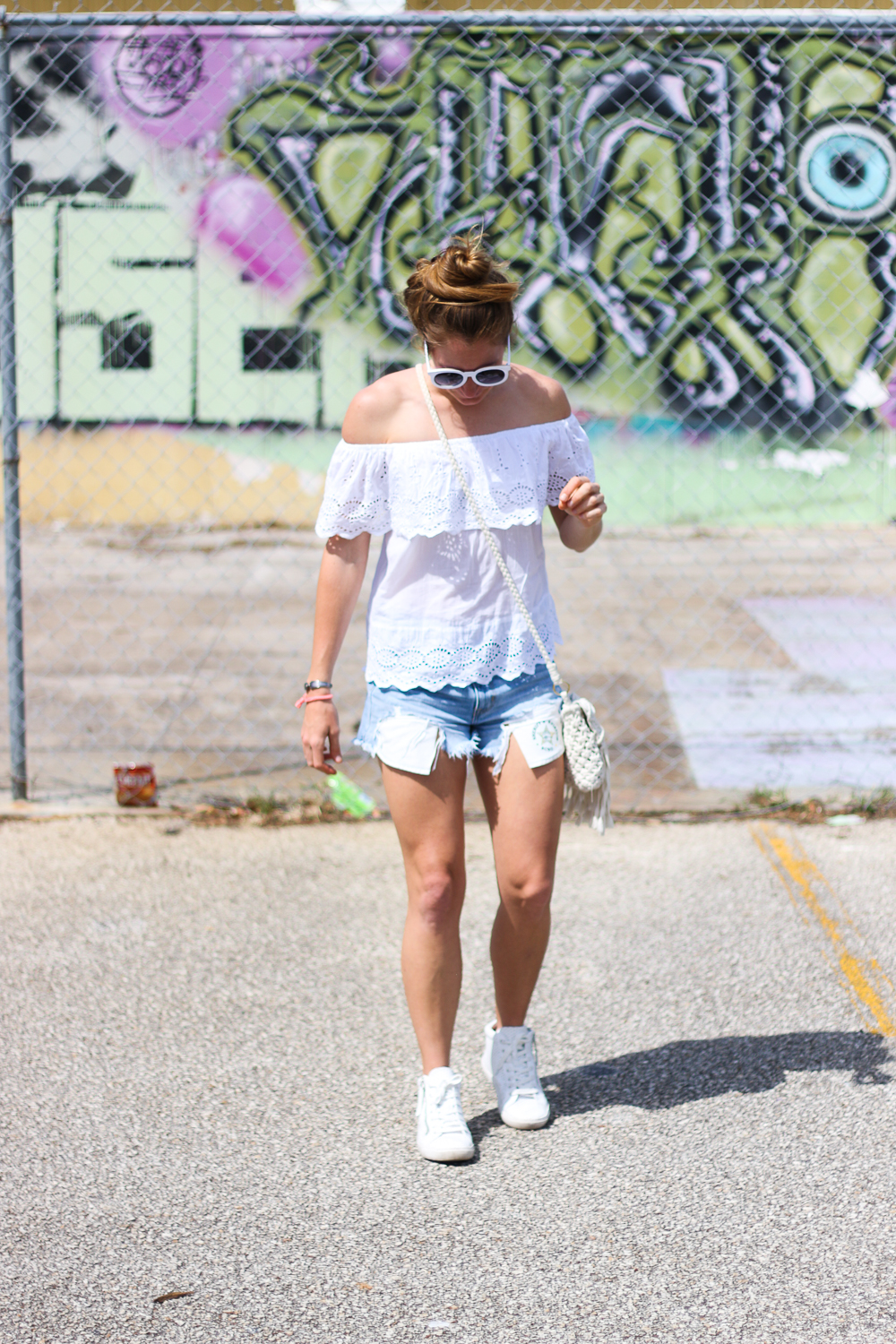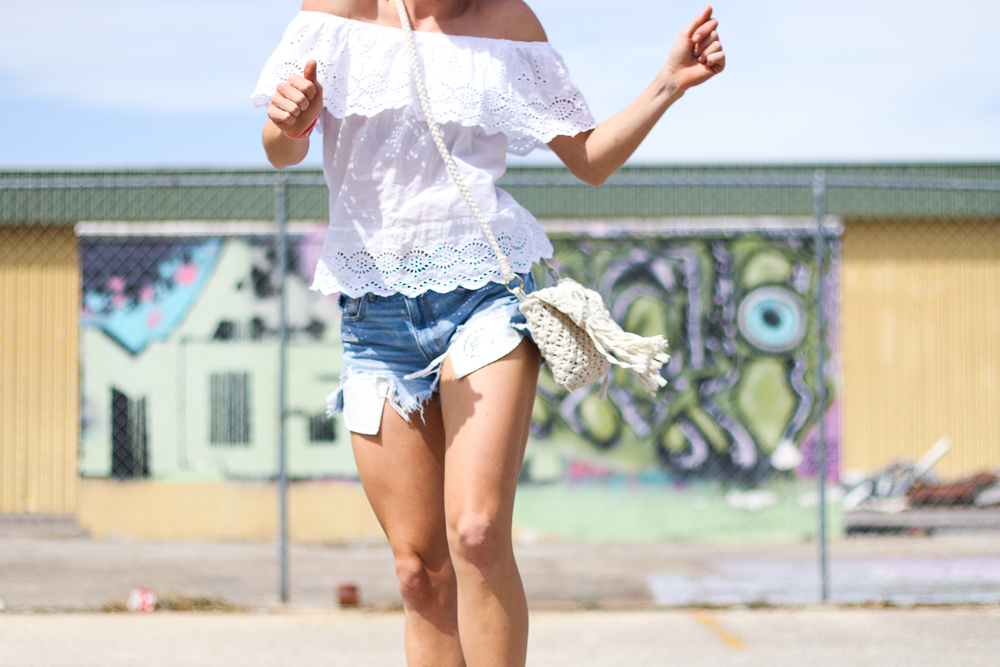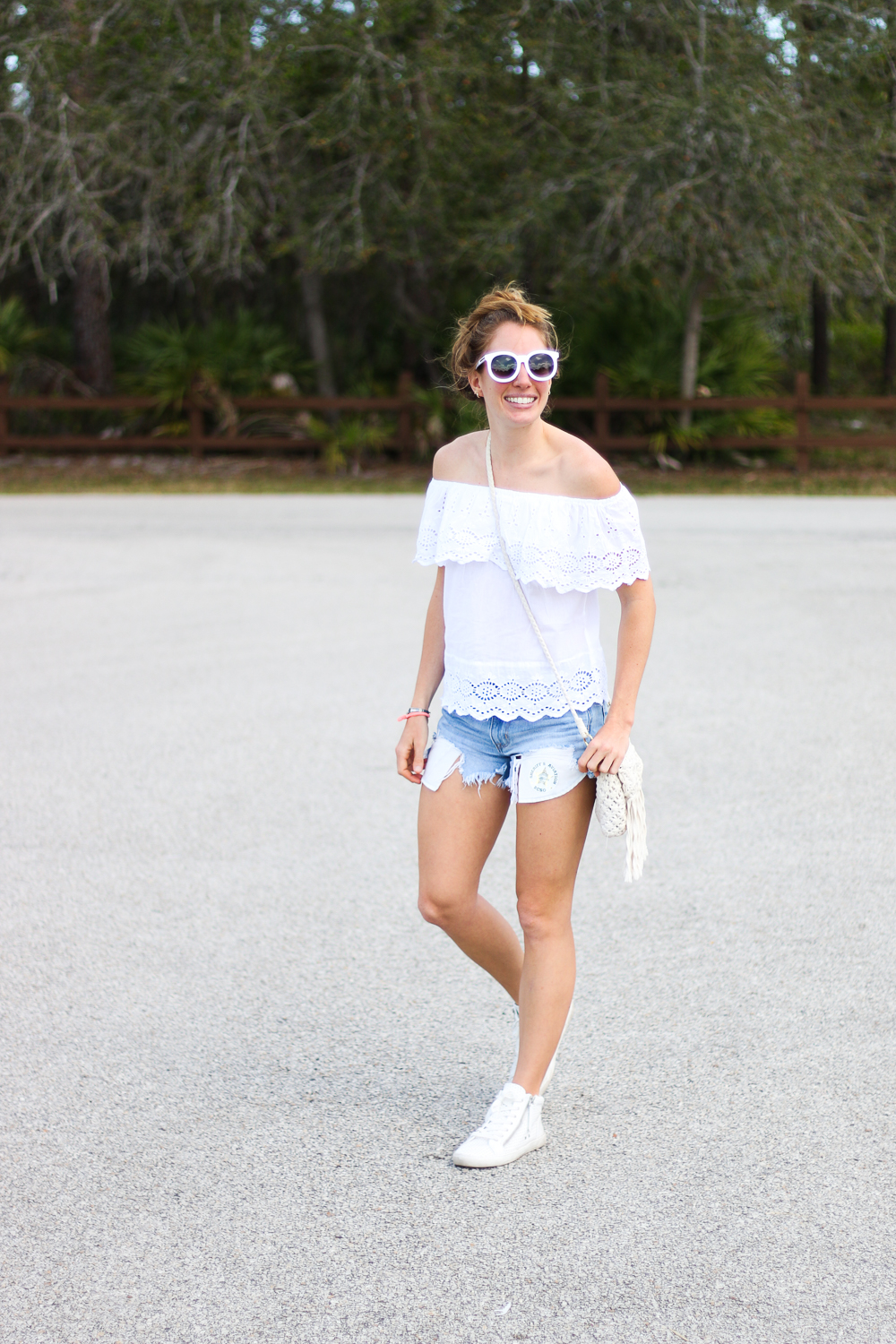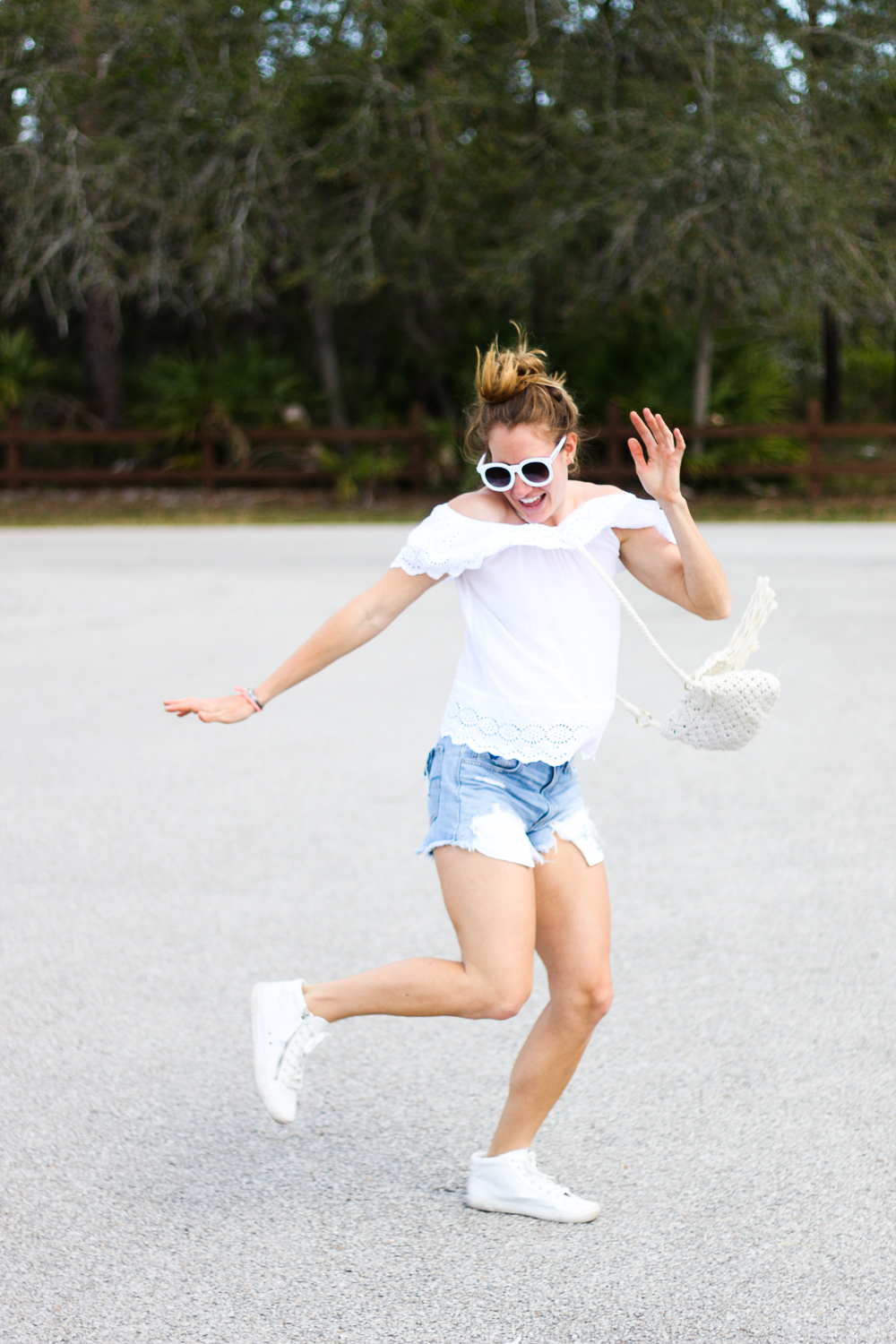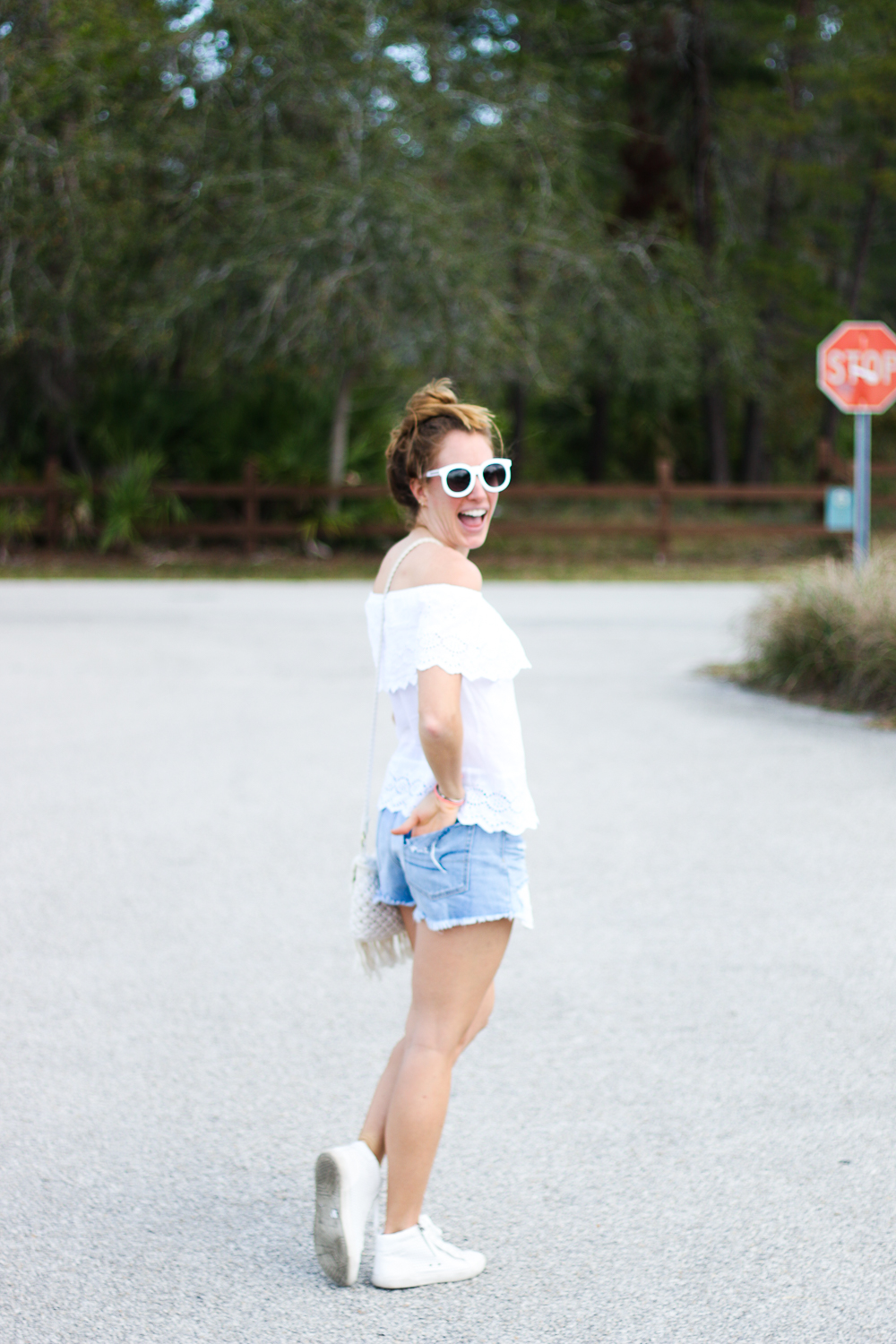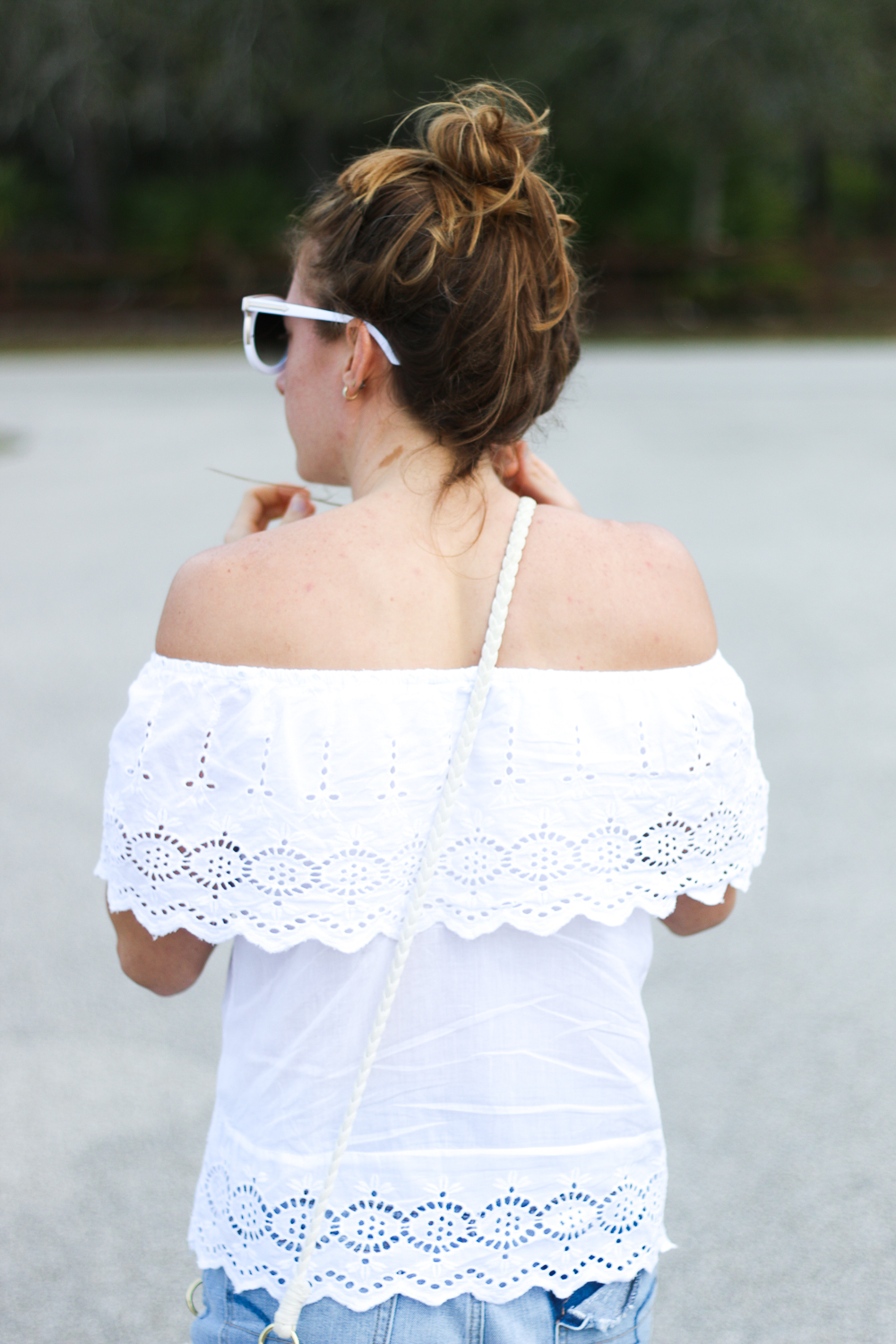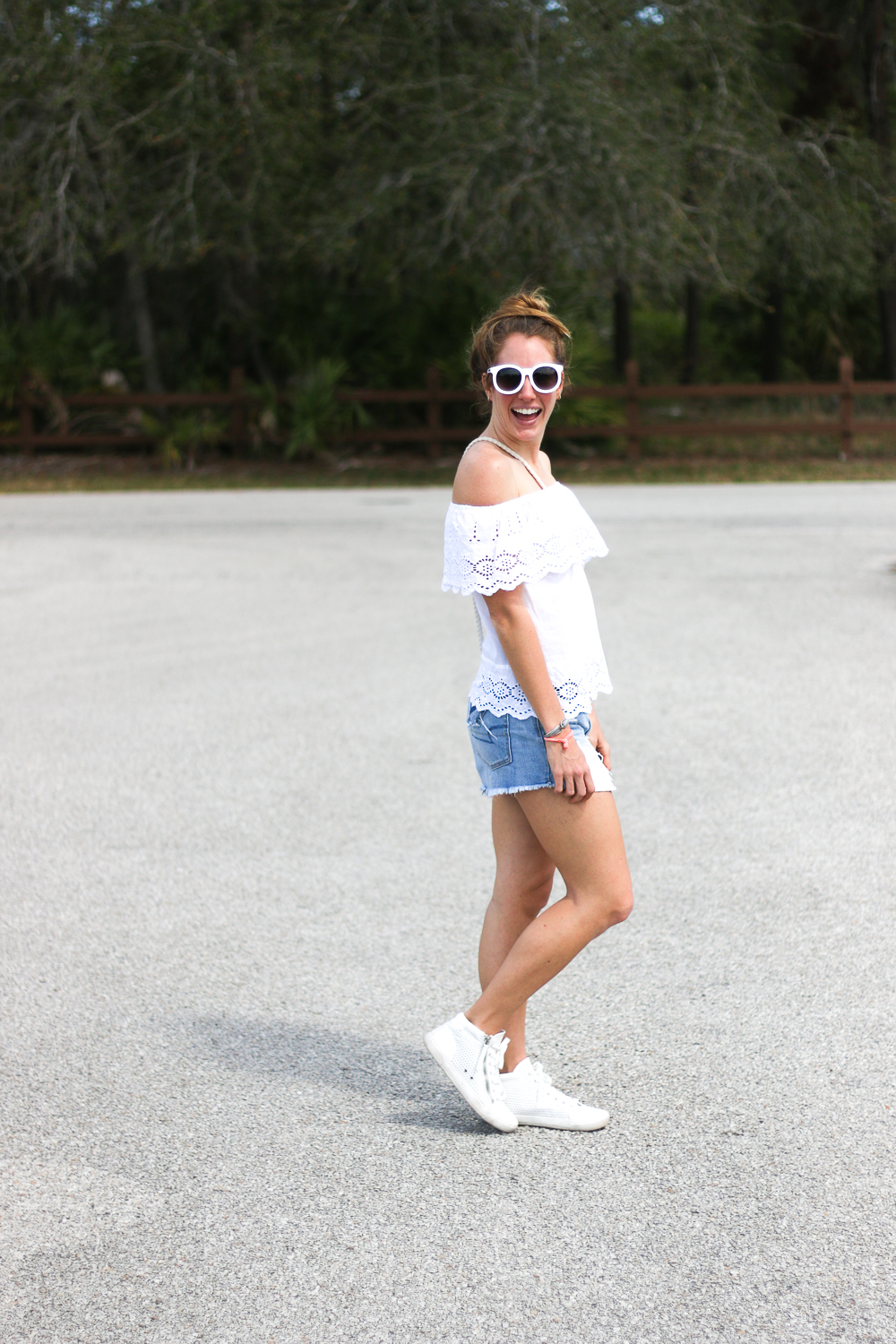 Francesca's Top (similar)
American Eagle Shorts
Target Shoes
Similar Bag
Sunglass Warehouse Sunglasses
In case you missed it, this is the outfit I wore to the Strawberry Fest this past Saturday. Also last seen on the blog during one of my beach days. These shorts really are the perfect weekend short! Back in the day I had my fair share of short short and skirt wearing days. Can we all just cringe at the Highschool Hollister and Abercrombie phase? How on earth did I get away with wearing those to school and never get dress coded? Fast forward quite a few years and I still love shorts just a tad bit longer ones.
The length of these are actually perfect. Not to short, not to long and cover everything I need them to. Finding a good pair of jean shorts can be tough. I have been wanting a pair of distressed high-rise shorts and finally found these at American Eagle. My BFF was kind enough to buy them for me when they were on sale at AE one day and I payed her back once she gave me the shorts. Now we both have matching shorts. We really need to do a BFF matching shorts outfit post.
Besides talking about really important things like short shorts, I have some other exciting news I want to share but I'm not ready just yet. Part of me wants to but part just says wait. I will give you a hint. It's much more meaningful than shorts and something I have been wanting to do for a while. For me personally it's really nerve wracking and a huge area where I have to step out in faith and just go for it. There may or may not be a "My Weekend" post depending on if I can sneak in time for a few pictures. So sad, I know. You will just have to wait until Monday to find out what it is.
Save
Save