When J.Crew announced they were creating their own holiday on March 31 called National Stripes Day, I was beyond excited! Mainly because I had the perfect striped outfit planned to post today (and it just so happens to be March 31!) but also because I own so many striped pieces! It must be the Florida girl in me and growing up on the coast that's influenced my love for the classic yet ever stylish pattern.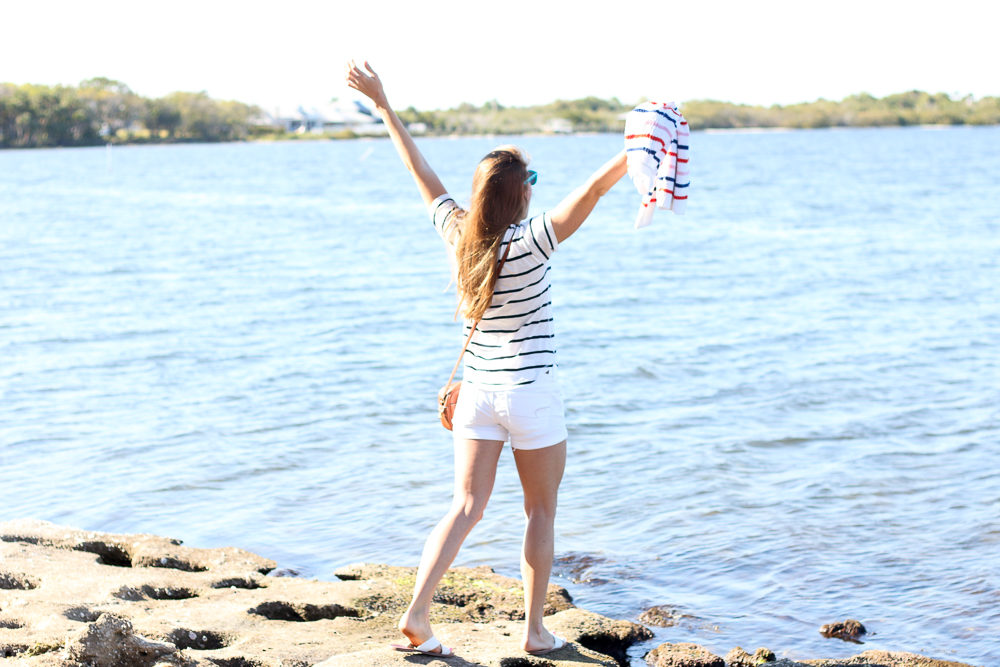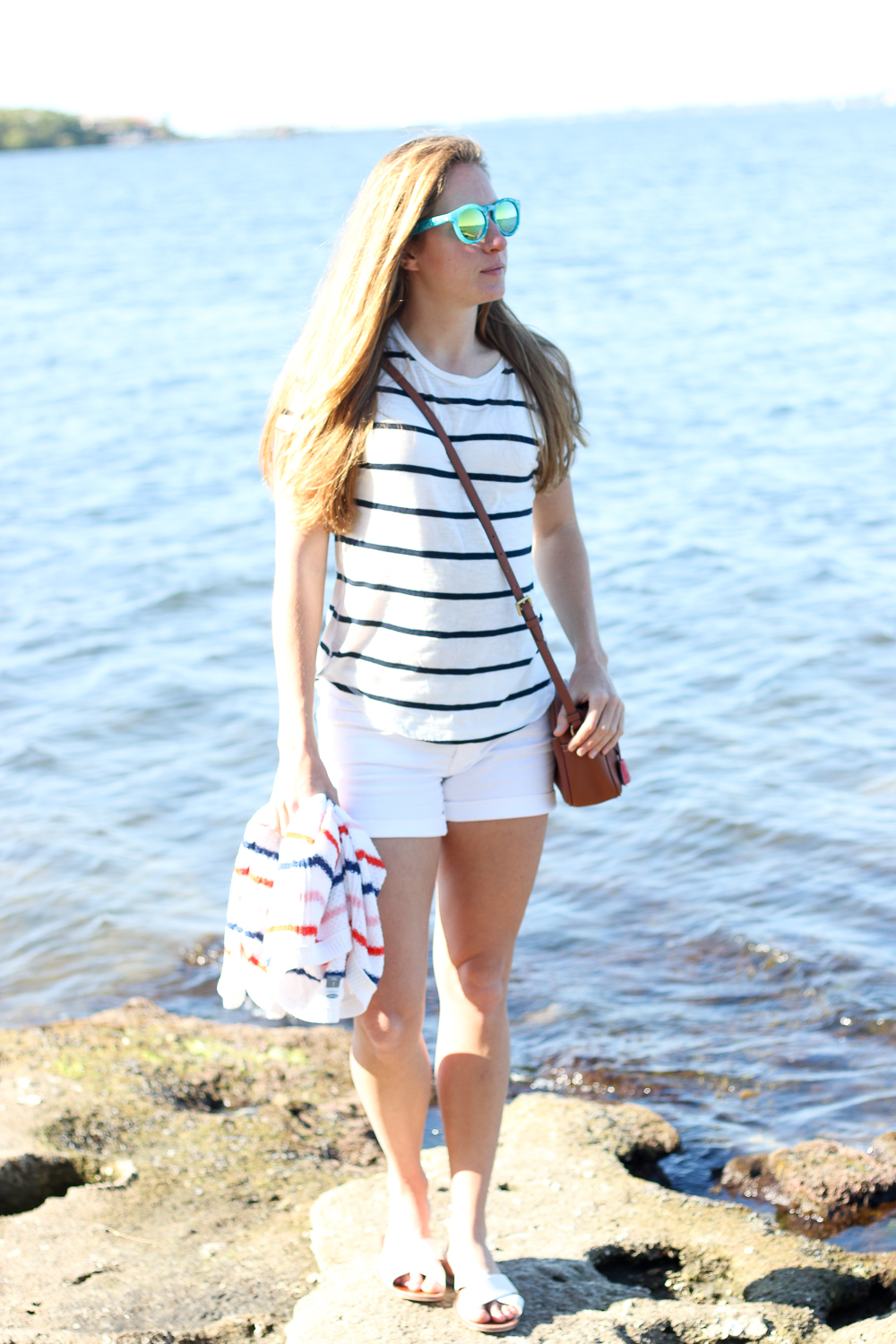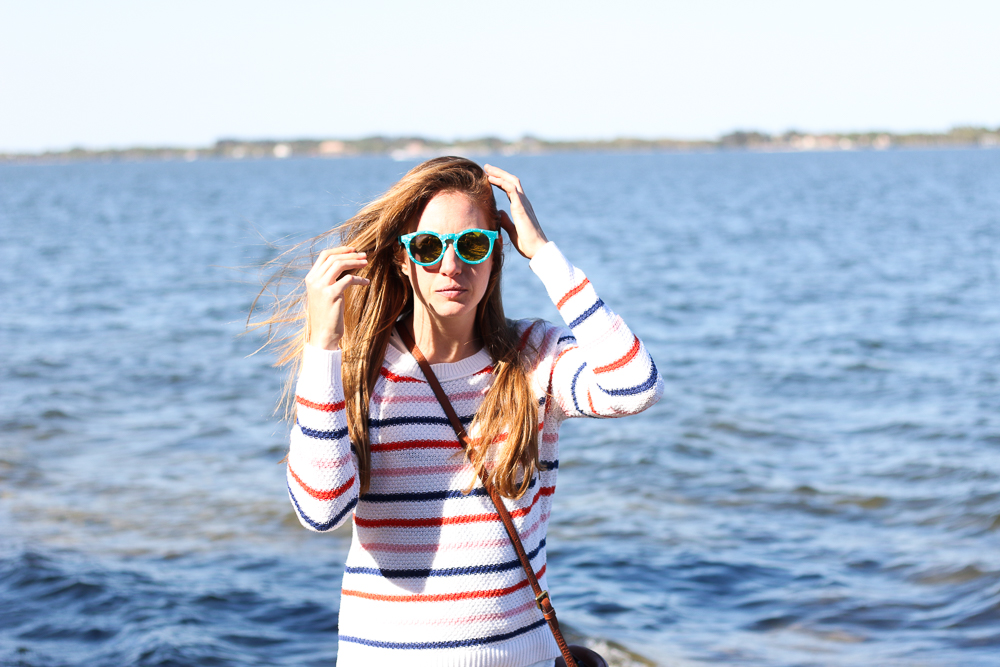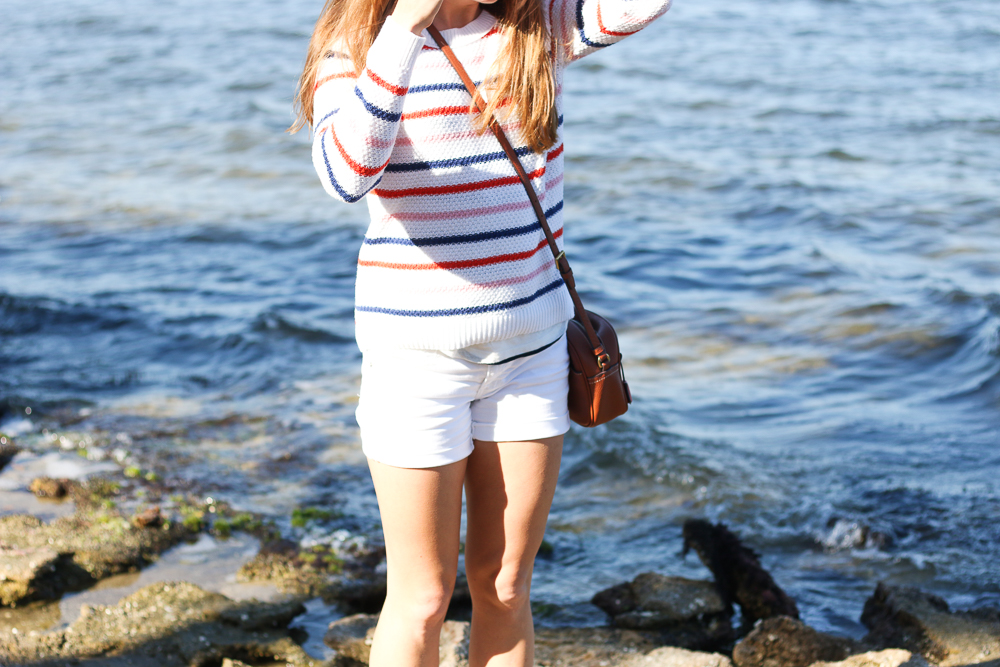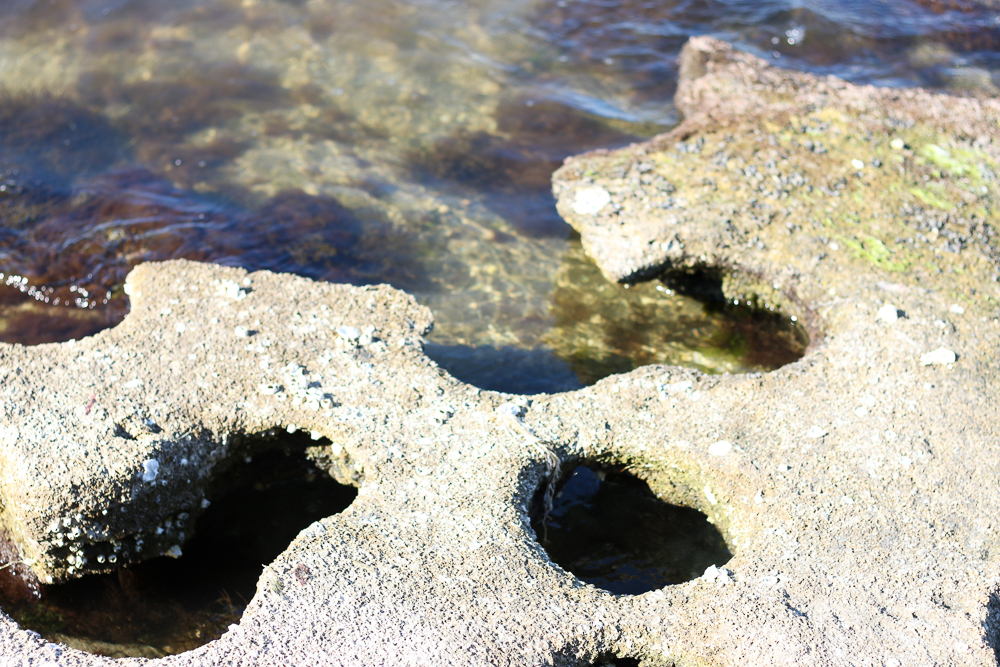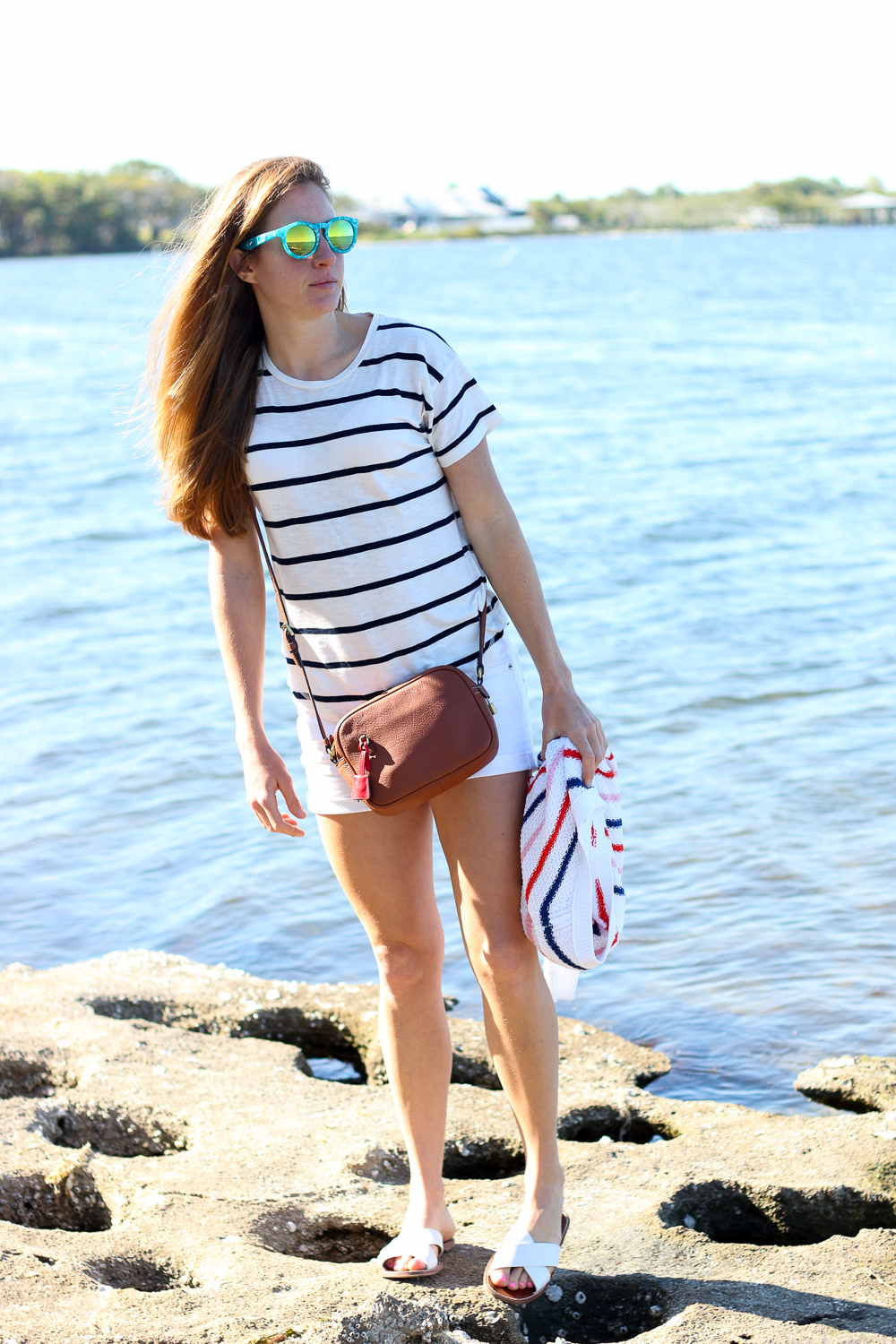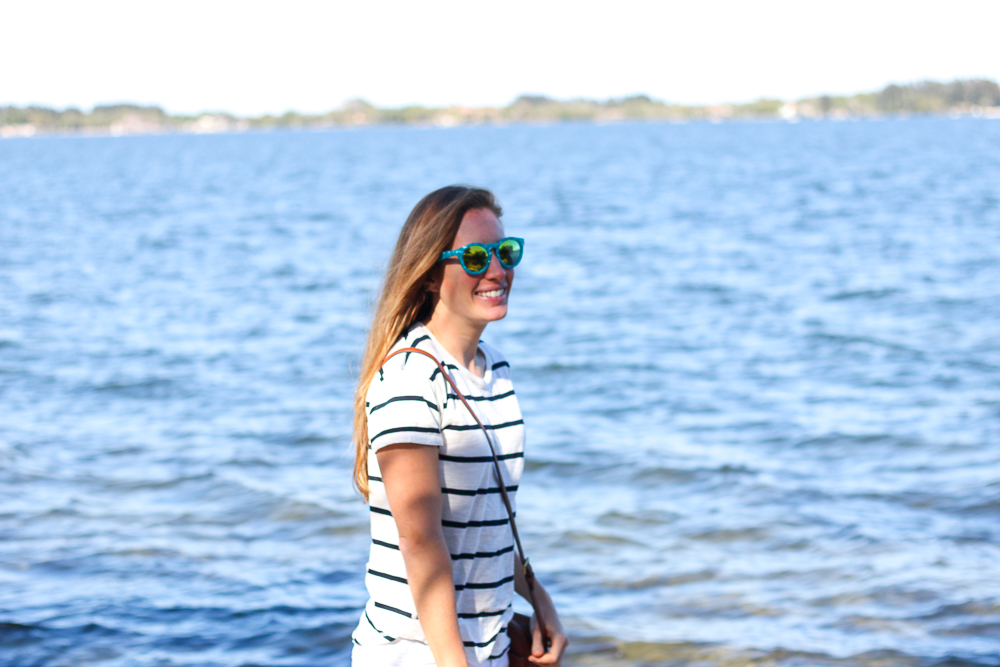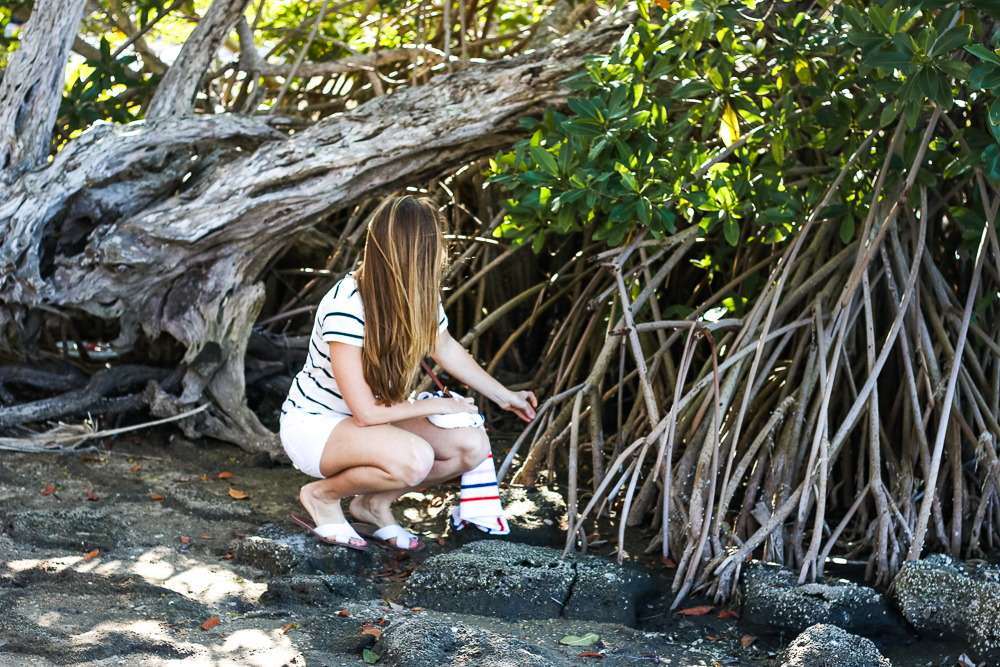 Mangroves!!!!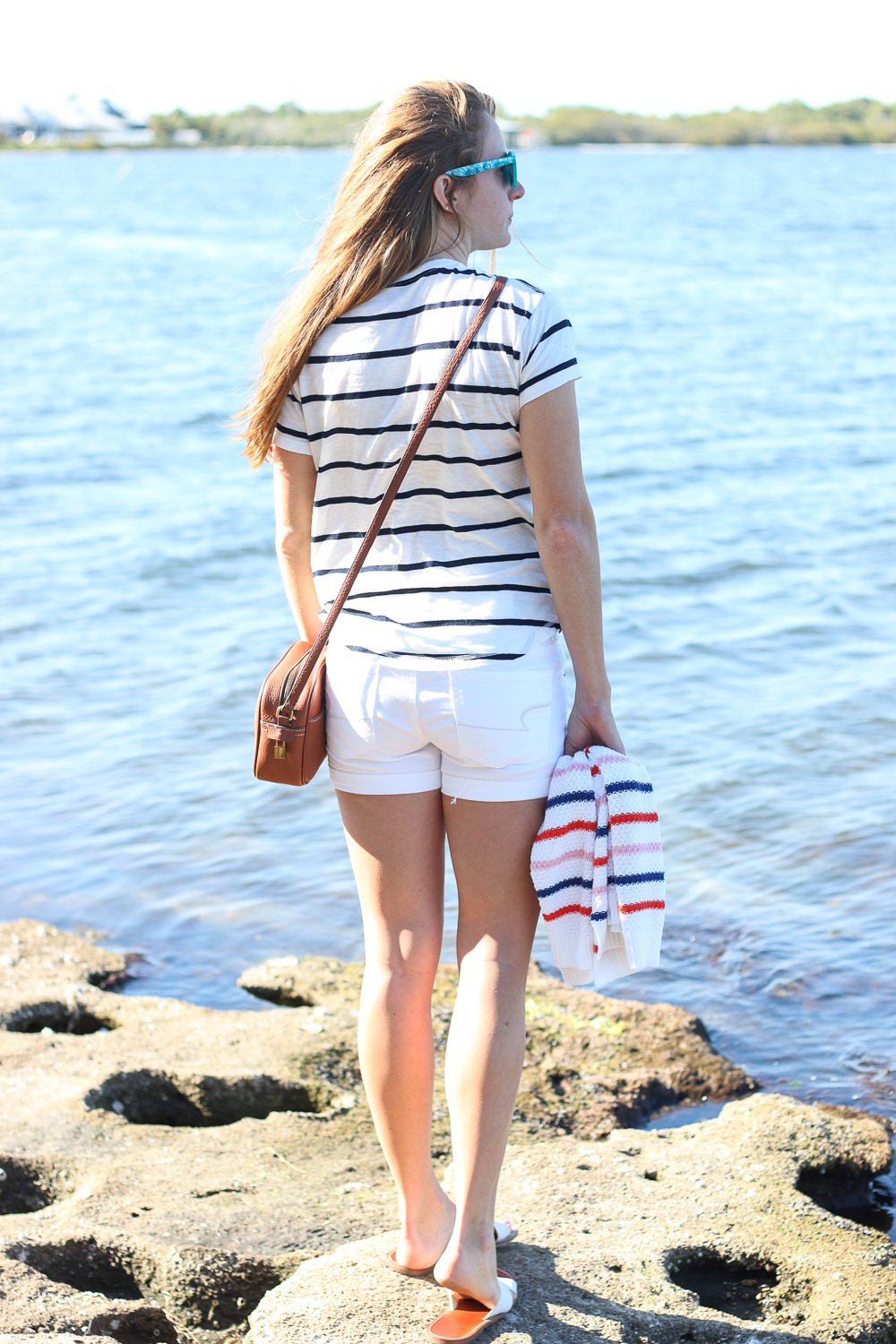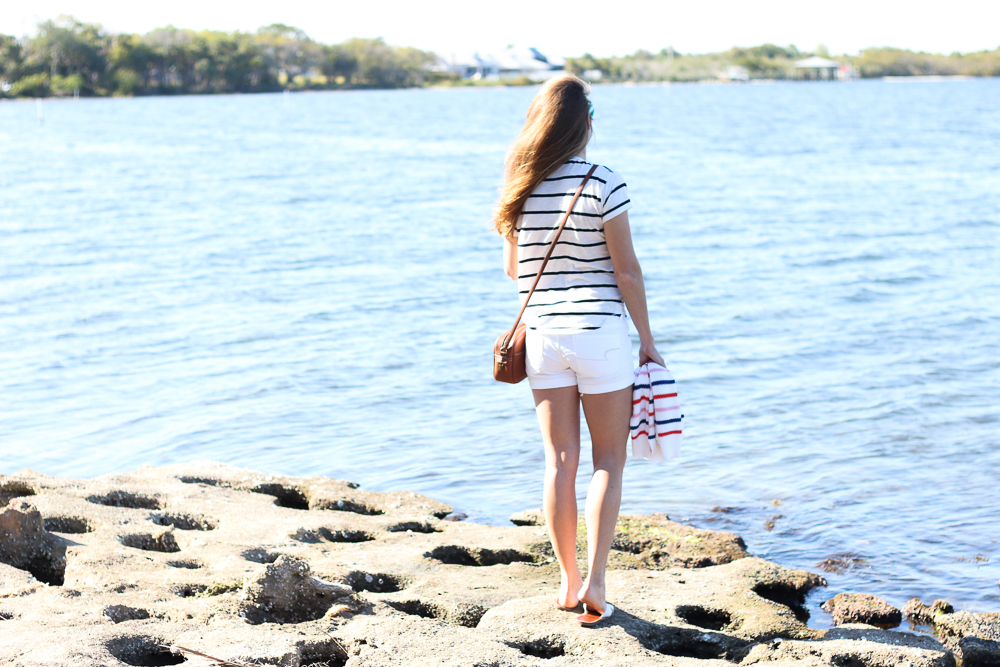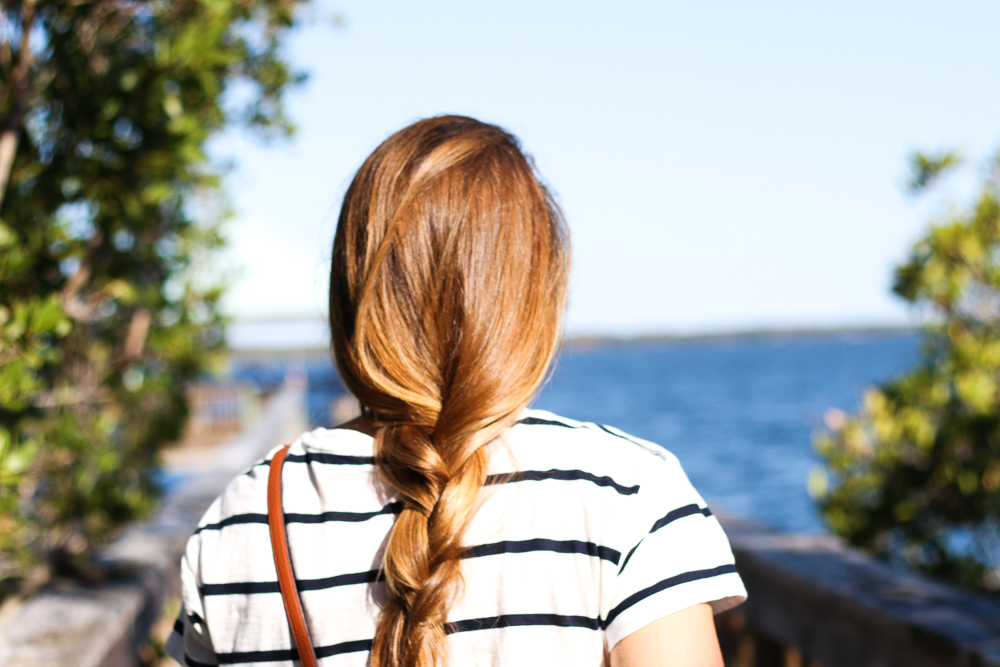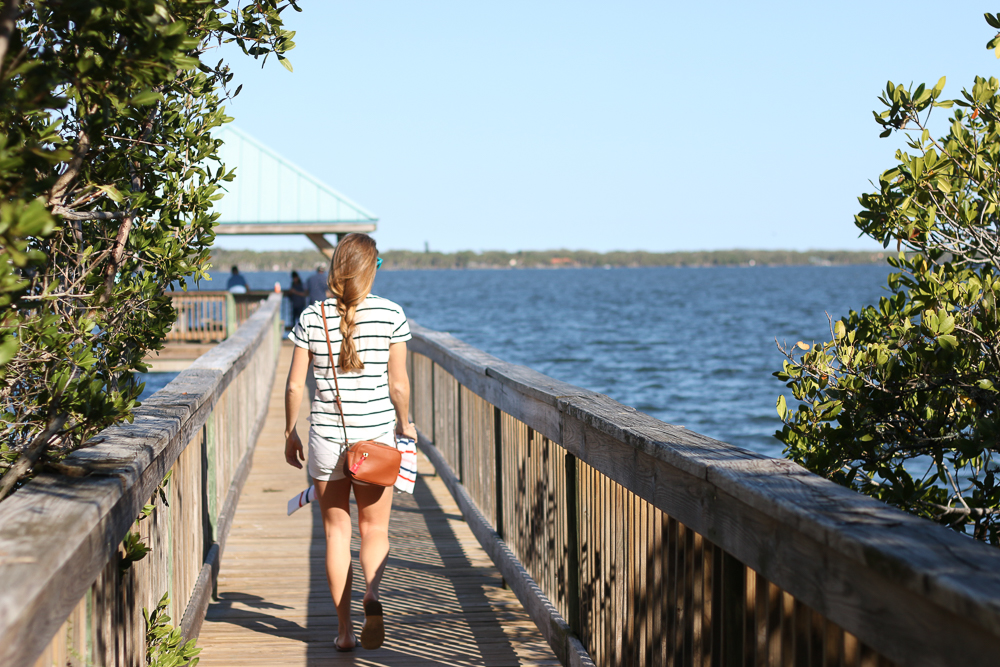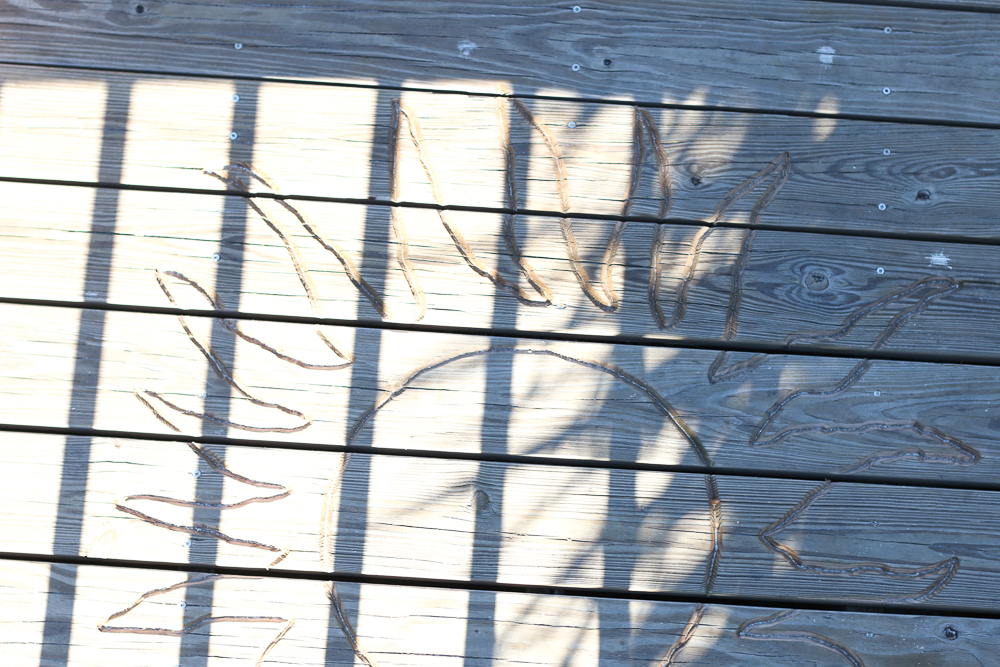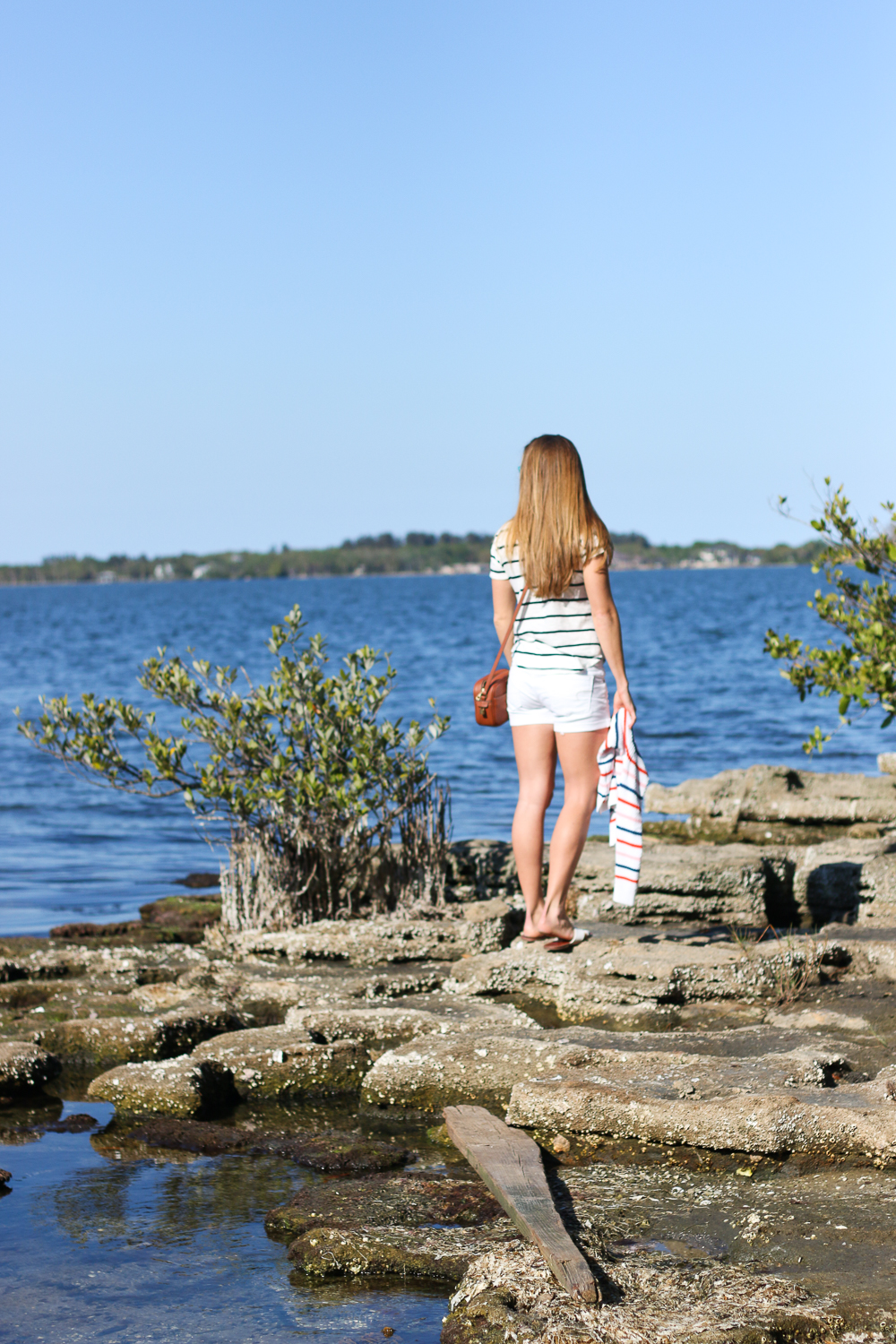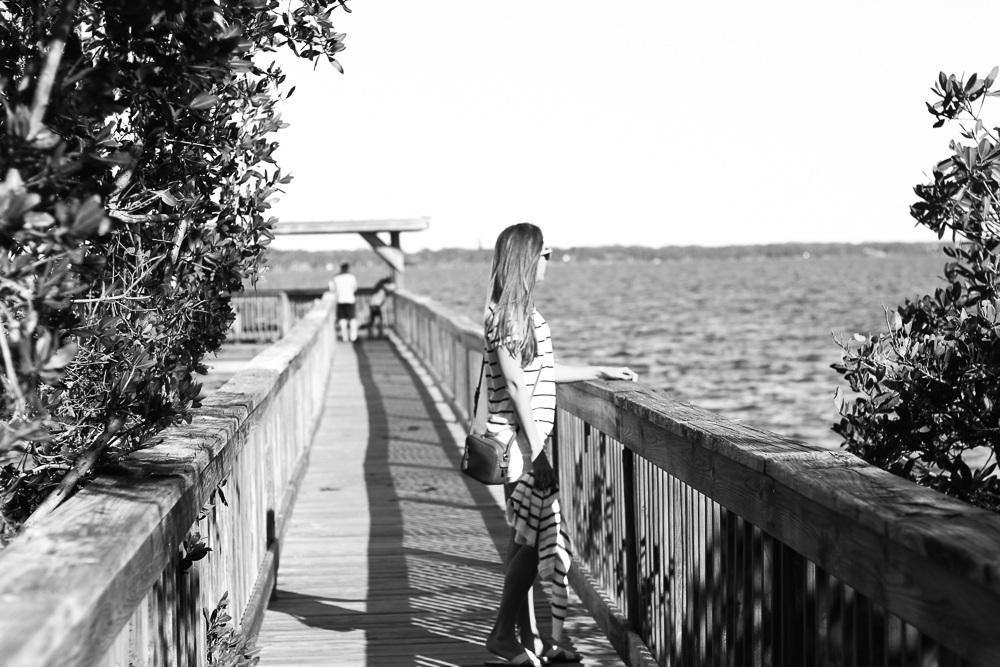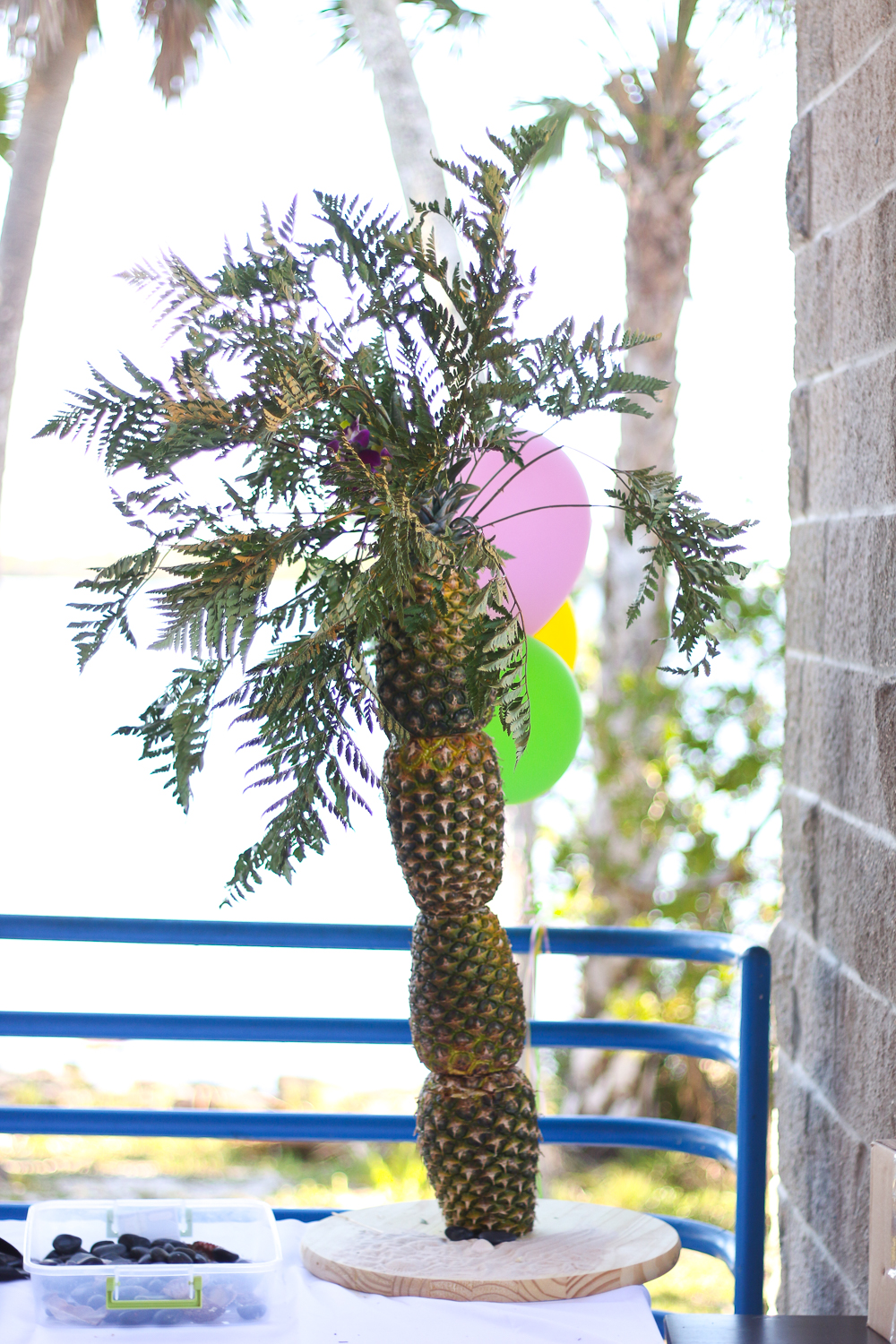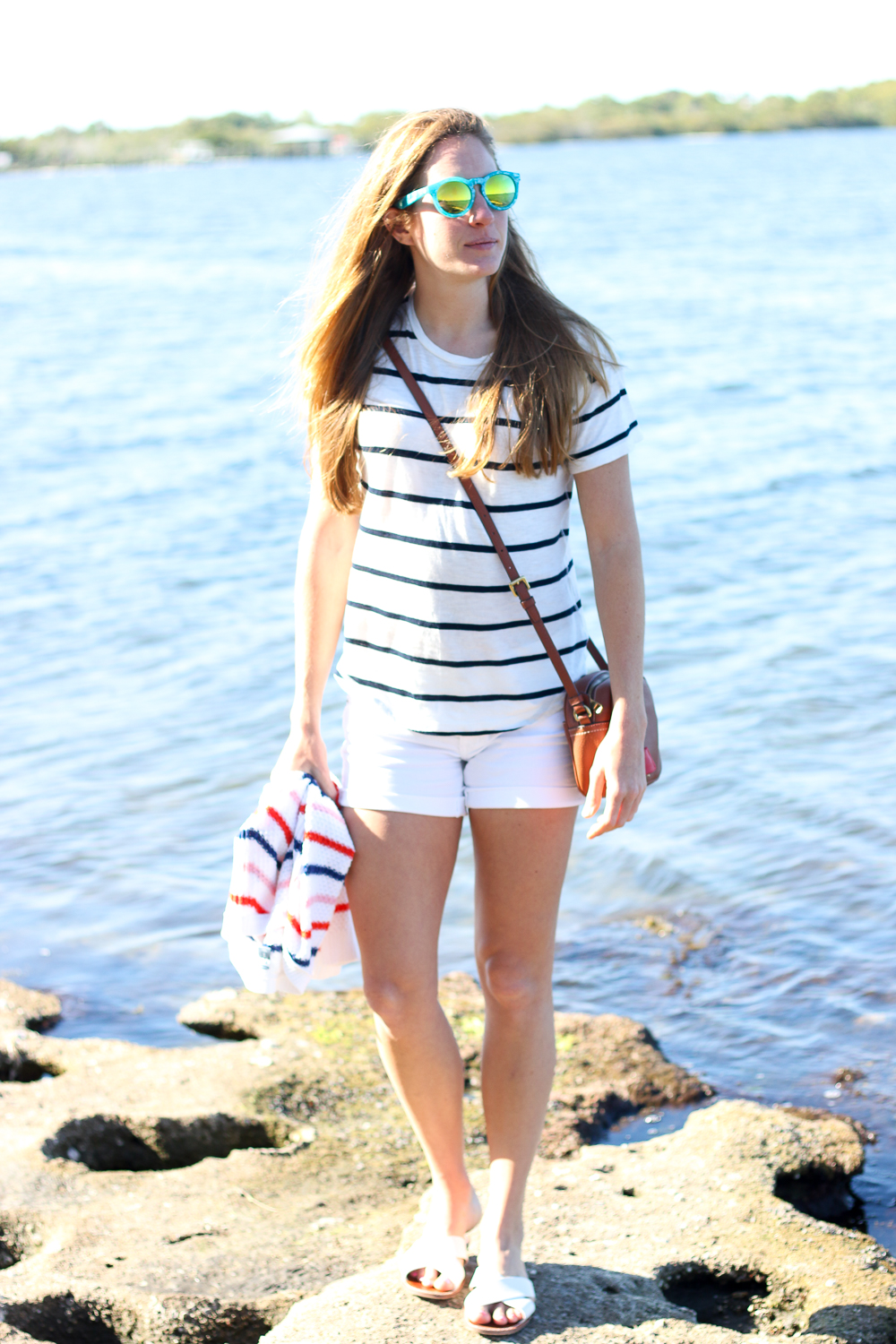 Outfit details:
Top: Madewell
Shorts: American Eagle
Shoes: similar
Bag: J.Crew
Now that I think of it, I own so many striped clothes. Maybe to much. There's about 10 shirts with all different colored stripes, dresses, pants, rompers, even swimsuits! Blue is my fav because it's classic and always pairs well with jeans. Other than blue I own, yellow, pink, and black. I just ordered this LOFT dress for my Birthday which is also striped haha! Since I plan on practicing my surfing this summer I may just order this red striped rash guard from J.Crew to keep me motivated and looking stylish in the water!
This is one of my boyfriend and I's favorite parks to go to! It's the best backdrop for a very striped outfit! Read more about what we did at the park from my recent, "My Weekend" post. The hardest part about coming here is restraining myself from jumping in the water for a swim. Sometimes well come here to hammock while we overlook the water. To get to the preferred spot, we have to take off our shoes and walk along the shore of the river. Jumping in is so tempting, especially when it's scorching outside.
Tons of kids and families comes here to play in the river and at the playground and there's always some kid of party going on. That's why you see the random pineapple tree picture above. Someone had a dental party and had built the pineapple display as a decoration. I kindly asked them if I could steal a photo of it because I love anything pineapple and they happily obliged! What does pineapples have to do with dentists….no idea but it sure made my day!
Hope you all have a great weekend!
Photos taken by my boyfriend, Josh! (Thanks again for all your hard work and photo skills!)
Save
Save
Save