Today I am so excited to collab with my friend Caitlin from Lemonade Press and bring you our best tips for clothes shopping on a budget. We both connected on Instagram about 3 years ago because we were both teachers at the time who bonded over our love of classic style and adventure. She's also a believer and shes seriously the sweetest, most encouraging girl ever!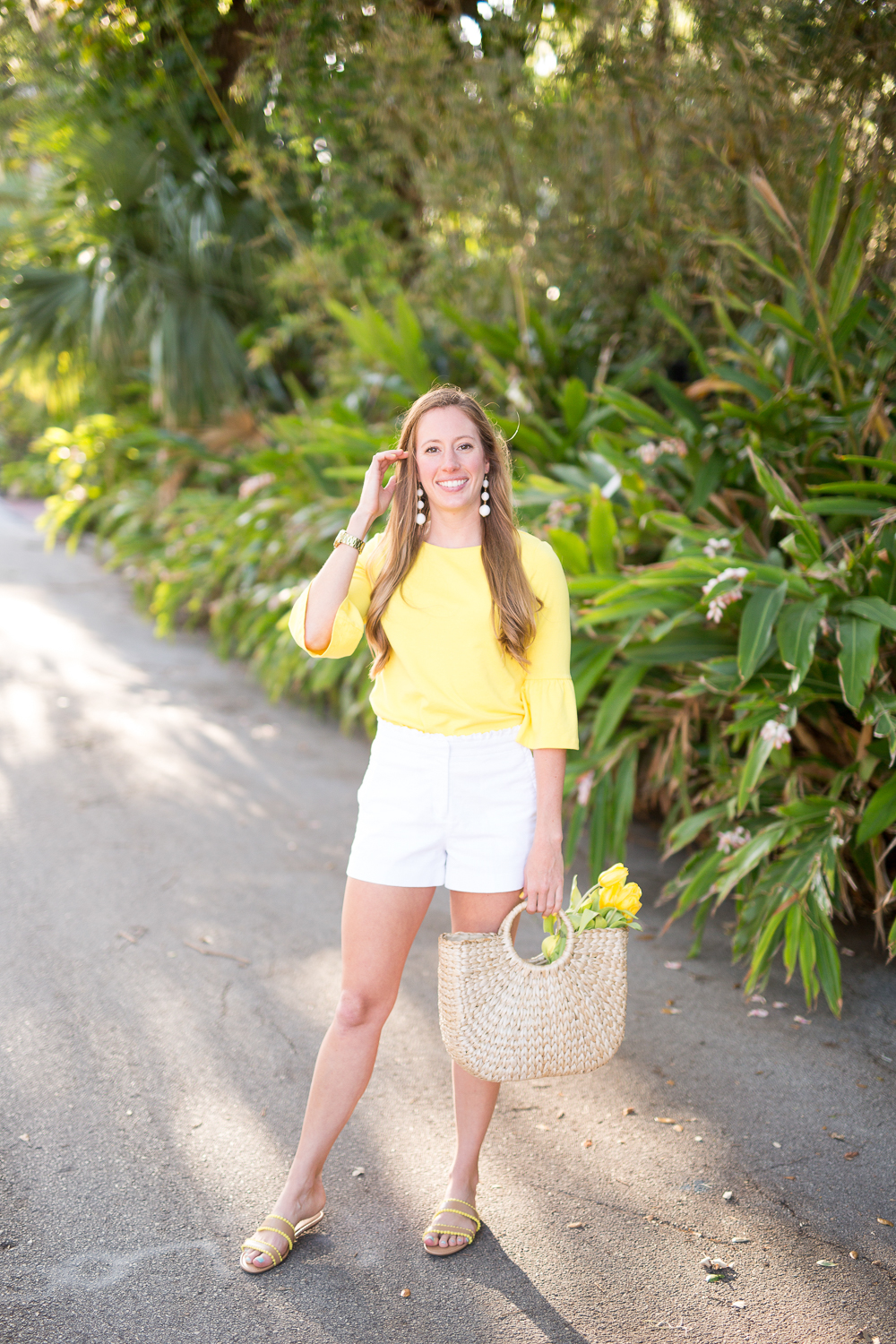 Originally we had planned on publishing this post in March/early April and then the Rona happened and we held off a bit. Last week I DM'd her and said, "Want to give it a go, I think it's time!" and she was on the same page. We both agreed it was the perfect time to compile our tips and share them with the world. Now, these are not ground breaking tips, just the simple ways I save money when shopping for clothes.
Have you ever daydreamed about buying whatever you wanted, with no budget and no need to look at the price tag?! This is a slightly embarrassing reoccurring dream of mine ha! There's really nothing I love more than spending money on clothes. Yet my reality screams, "KT you need a budget girl". So budget shopping it is.
Compared to the average person, I spend more on clothes a month, although, it's absolutely not as much as it may look like on here or Instagram. I rarely, eat out (1x/week max), don't spend much on makeup or beauty products or home decor. If I do have extra money, I choose to spend it on clothes or travel!
7 Tips for Shopping On a Budget
1. Make a List of What You Want to Buy
Before you set a budget, I think the most important part is to plan out what you want to buy. This is the fun part. You can add high and low priced pieces here. When it comes to buying clothes, quality and price are the two most important factors for me. Most of the time, I have a running list in my head or save items on my computer of what I want to buy each month. You can write it down the old school way or create a digital list on your computer or phone.
My Summer Shopping List Example
Long Sleeve Striped Shirt $75
Sandals with Bows – $35
New Running Shoes – $100
High Waisted Swimsuit – $30
Navy Swimsuit – $30
Denim Shorts – $5-
2. Create a Set Amount Of What you Want to Spend
This is totally dependent on your personal income, budget and how much you really want to spend on clothes. There's nothing worse than not having a plan in life and that is the same when it comes to shopping for clothes.
Right now, my clothes budget is about $100-$150/month. I've had seasons where I've bought around $200-$250 and times where money was more tight and I didn't even think of spending money on clothes and focused on just paying the bills. To be honest, I do spent more being a blogger. It's just the nature of the business and there's a higher conversion rate if I wear the exact item.
Ask yourself how much you want to spend.
Do not try to keep up with the Joneses here. Everything looks shiny and flashy in the social media world but I am a huge advocate for staying out of debt not matter how fun it looks to wear certain brands or designer clothes. Stay in your budget, live only for yourself and you will be happier in the long run.
3. Only Buy What You Need
RESEARCH. RESEARCH. RESEARCH
Rarely do I shop without a plan. I research sizes, colors, read reviews online and ask myself all the time, "Do I really need this item?" Yes, sometimes I purchase fun items but it's usually after buying the items I need like bras, undies, workout clothes, running shoes, etc.
Use your list to shop. If you buy two items in one month and you maxed out your budget, wait for the next month to purchase any more items. This is actually a really great time to practice self control. I know it's hard but you can do it!
4. Go For The Sales
I am the queen of sale shopping. If the store has regular sales or promotions, I only shop when there's sales. Signing up for email subscriptions is the easiest way to know when there's an amazing sale going on. Also, following bloggers and looking at their sale finds is an easy way to never miss a good sale. Most of the dresses I own are well over $100 retail price but I waited and waited until they went on super sale and bought the majority of them for $30!
5. Shop In Off Seasons
Instead of shopping during peak seasons like June for summer or November/December for winter, go at the end of the season. Unless your a fashion blogger or need something really specific, shopping in off seasons will help you land all the best deals. My mom taught me to shop like this growing up and to this day, I still do!
Off Season Months: August/Sept (summer), February/March (winter), April/May (spring)
6. Leave Room for "Fun" or Spontaneous Purchases
Fashion is supposed to be fun. When I was in high school, I remember my mom would give me $200 for back to school shopping and I felt like the world was at my fingertips. Sometimes, I will see something I just love so much, I end up buying it on a whim. It's pretty rare but it's so exciting. Planning for spontaneous purchases is much more thrilling when your on vacation or a trip! The only advice I have would be to stay within your means and don't make risky purchases.
7. Only Buy Items You LOVE and Are High Quality
This is the #1 most important tip. No matter how amazing the sale is, weather you bought the item during off season, how amazing your budget and list is, it's only worth it if it's a quality made piece of clothing. Typically I like to feel the item (is it thick, soft, breathable), check for random threads sticking out and look at the tag to see what material a product is made from. Those Chinese websites look cool and flashy on those sidebar Facebook ads like Cupshe and Rowme have very low quality items (most of the time). I've bought stuff from there before yet it's not worth it to me in the long run.
My favorite stores for shopping for quality and classic items are: LOFT, J.Crew, J.Crew Factory, Gap, Old Navy and Target.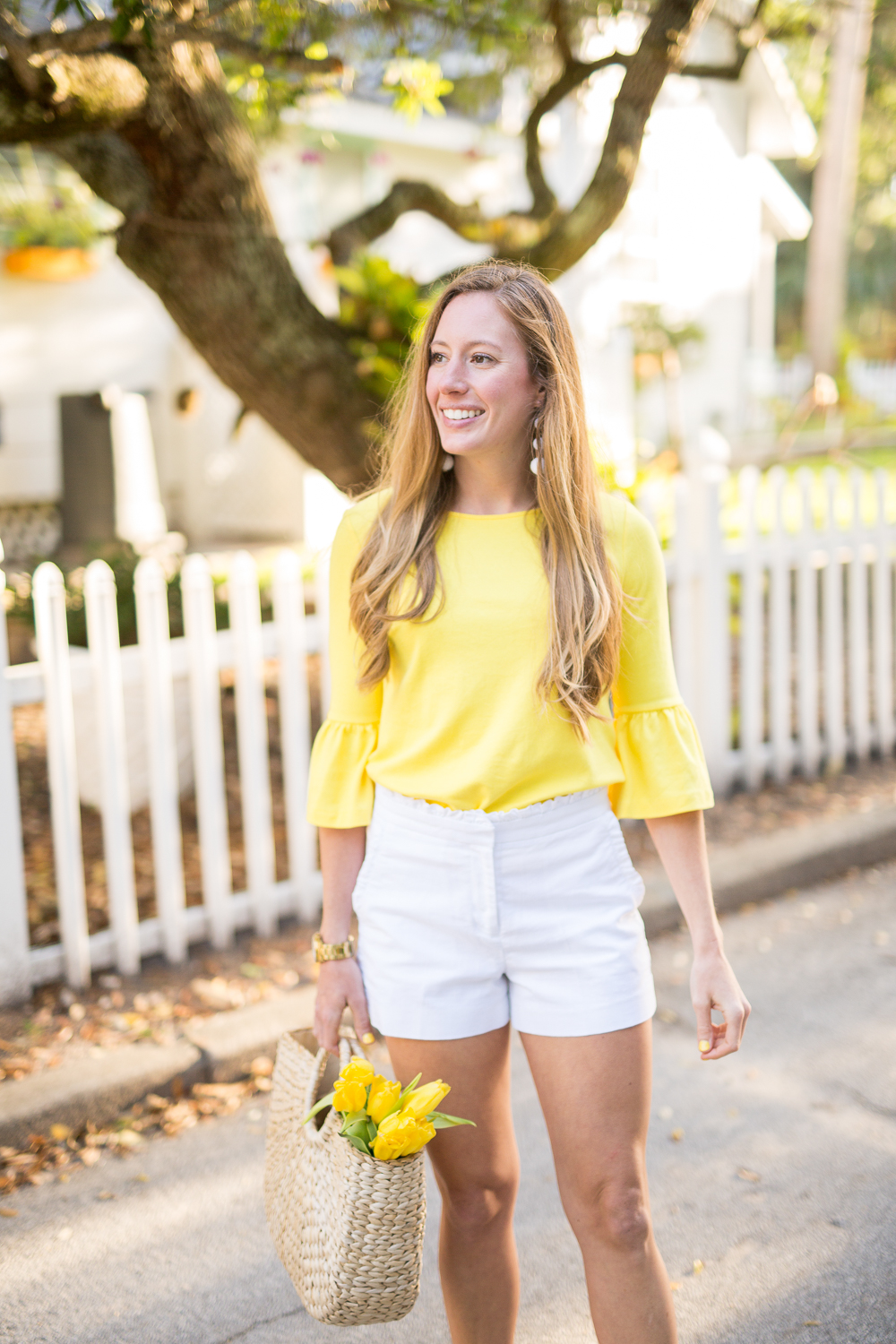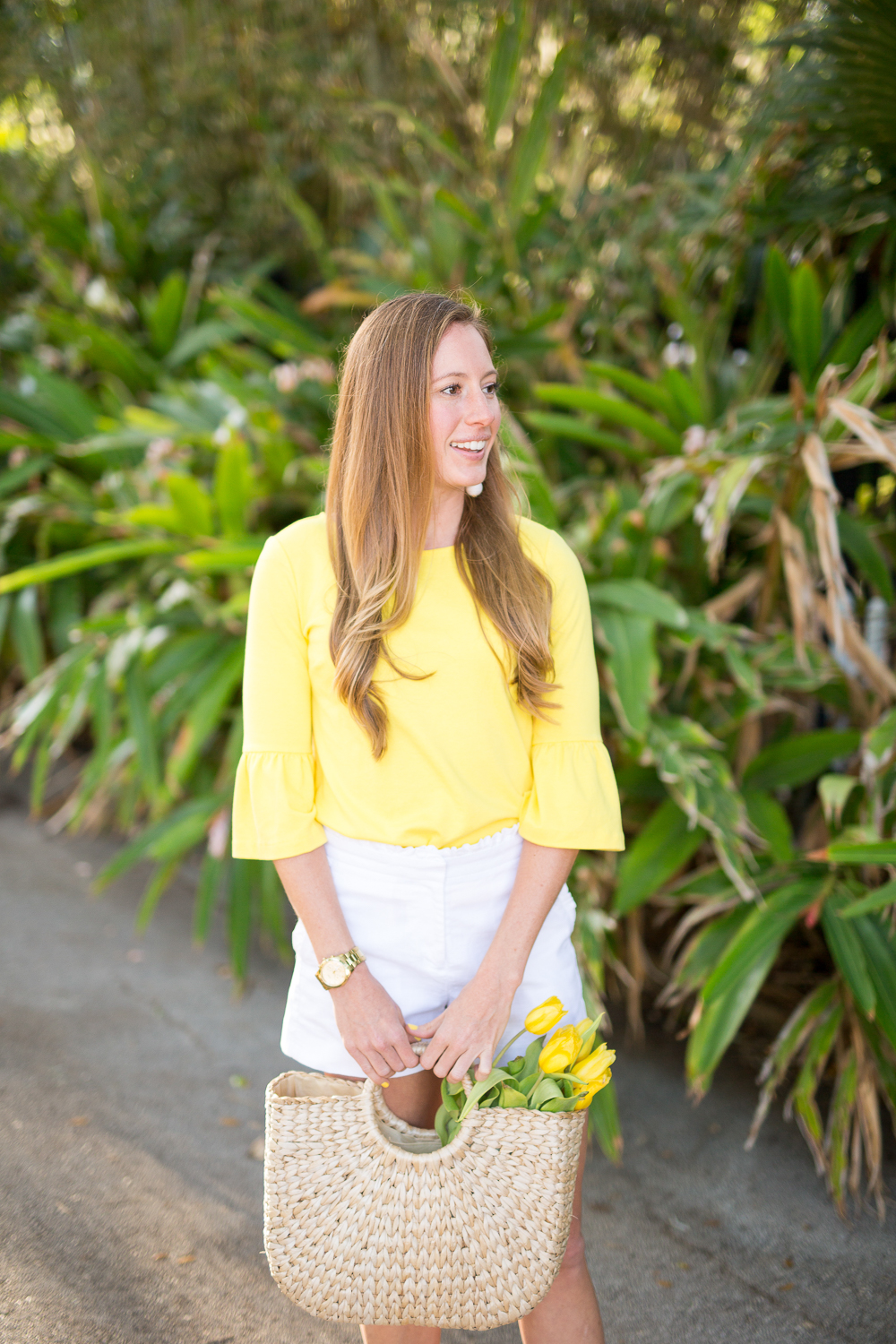 Check out Caitlin's budget shopping tips with the best sites to shop for items on sale, how to find classic clothing that will last and ways to portion out payments for those favorite items on your shopping list.
Lots of Sunshine,
Katie