Finally back with "My Weekend" posts. After moving, getting settled, and Memorial Day weekend, I'm back into the swing of things. I really want to keep these up and share new places I went or what I did over the weekend but sometimes I get busy on Sunday nights its hard to prepare this for Monday morning. Like last night, I cleaned my bathroom and stressed over trying to make something in Photoshop for three hours. Wooohooo! Trust me, you do not want to see those photos.
Anyways, Saturday morning started out with my mom and I driving beachside at 9 AM for a Reef sample sale. They were selling flip flips, sandals, swimsuits, shirts and shorts. The perks of living in a surf town, except I am nowhere near a sample size in clothing or shoes. Fortunately my boyfriend fits a sample size perfectly, so I bought him a simple black button long sleeved shirt and my mom bought hilarious sandals with fur on them to wear as house shoes. I forgot to take a photo but it was really just a few tents set up in a gravel parking lot. Not super interesting or photo worthy.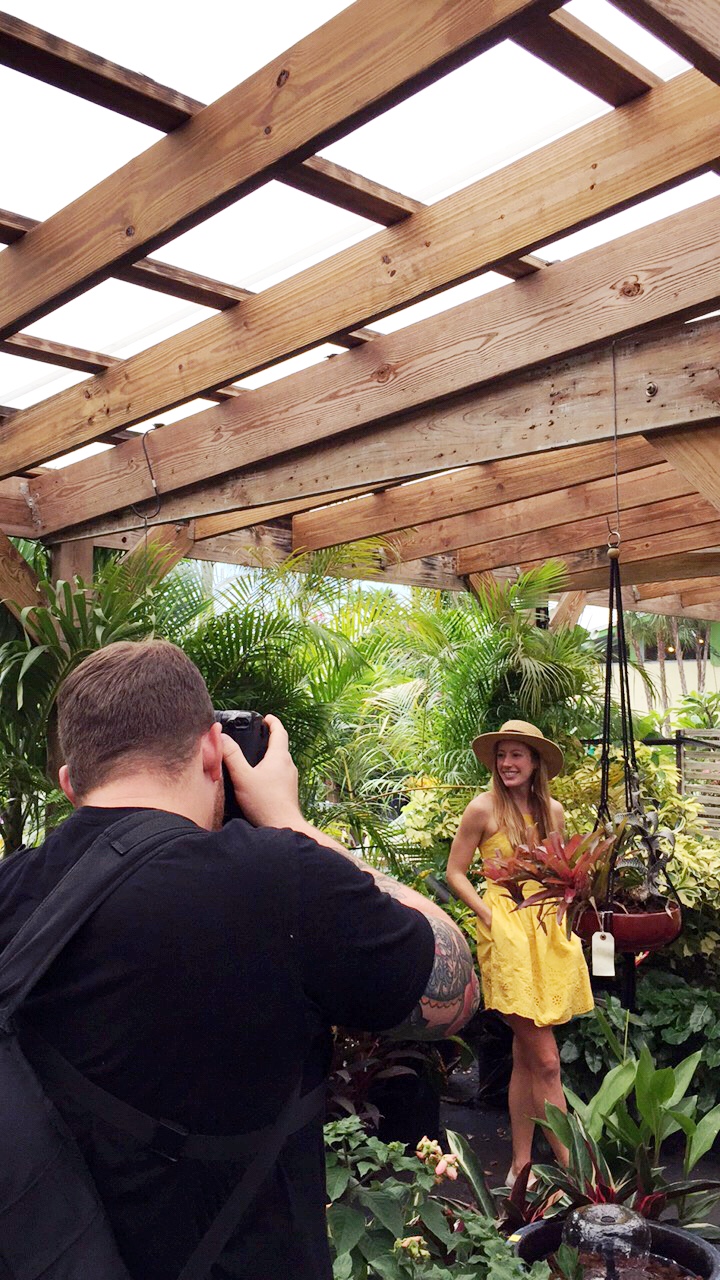 Afterwards my mom dropped me off at my best friend Alyssa's apartment who lives about a minute from where the sample sale was. Her husband, Issac, is a photographer and we had plans to go around town in the morning to shoot some outfit photos. We went to a beautiful nursery just a minute from the beach called Sun Harbor Nursery. The nice boy workers let us in the back which is normally not open to the public to take some photos where all the large plans were located. Sometimes you just have to work your charm to get a good photo! If you watched any of my Instagram stories, you probably saw some of the behind the scenes. We always all have so much fun together and Issac was great helping me work on my poses.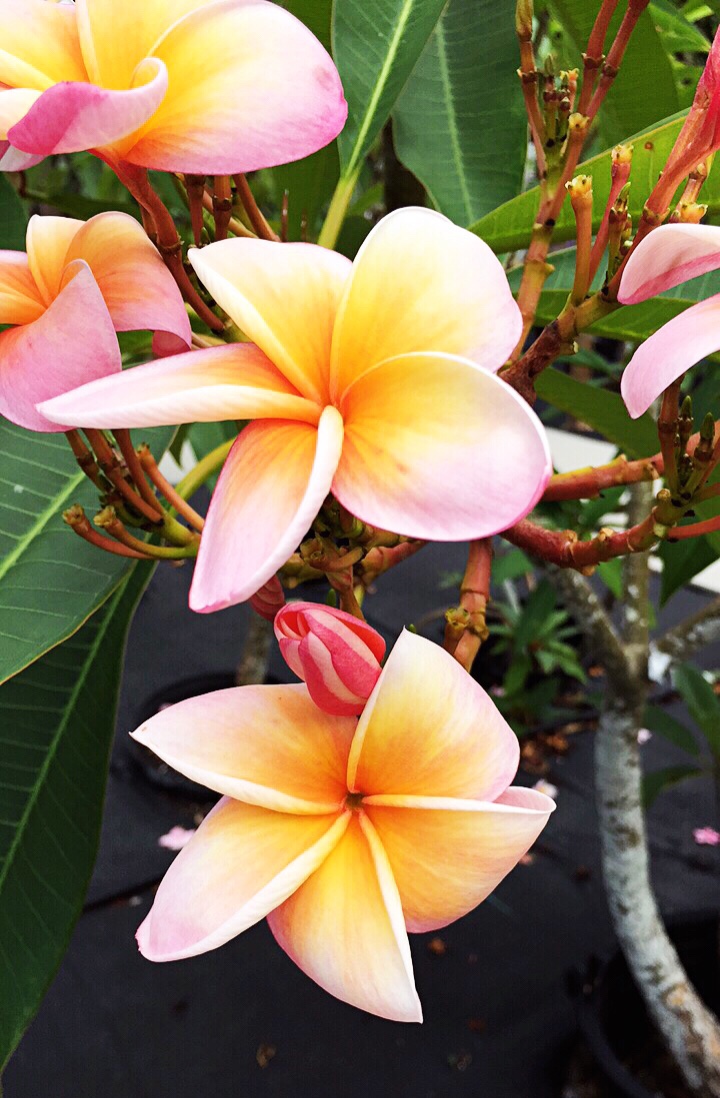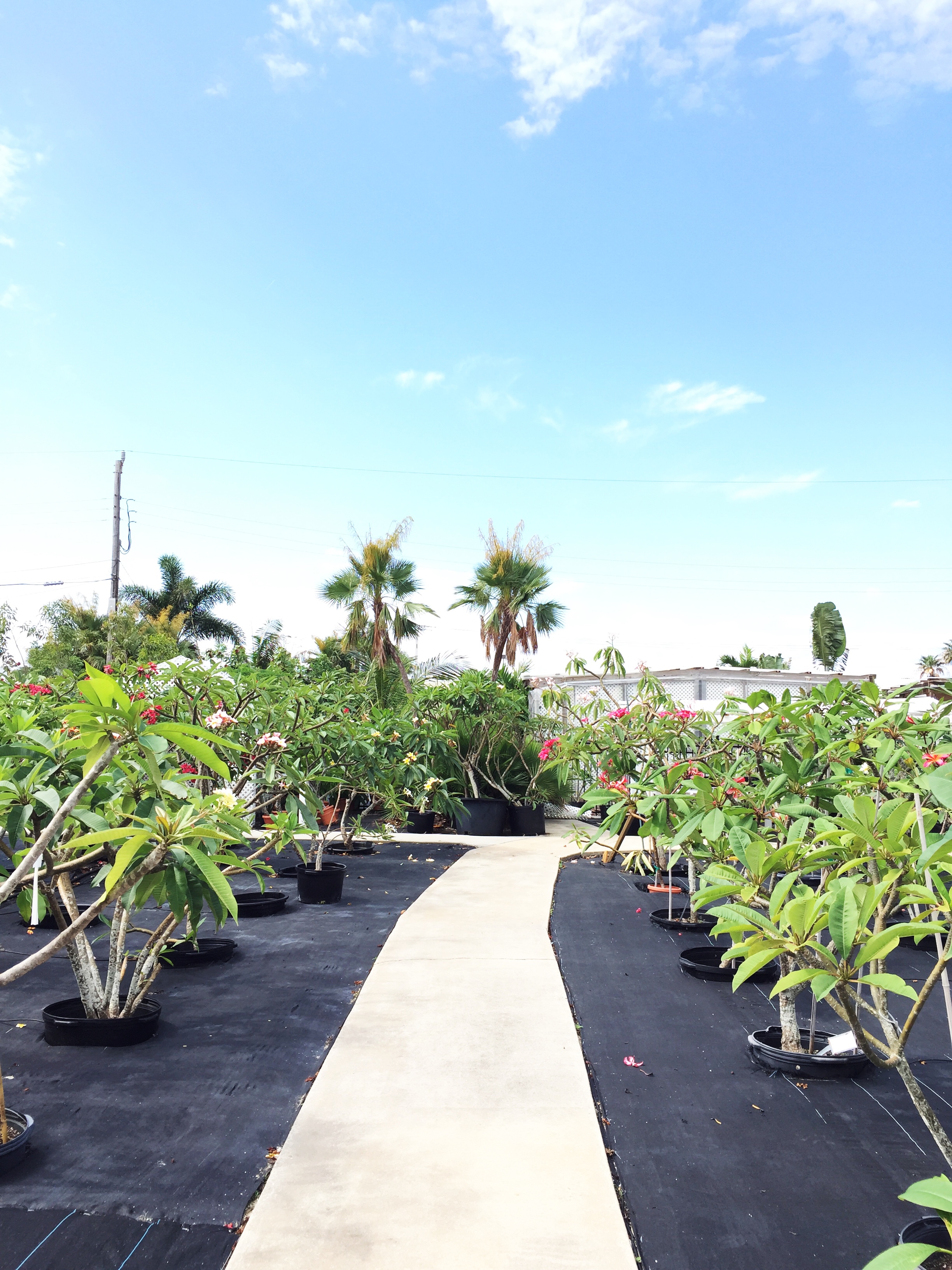 The back area not open to the public ha. All of the flowers on these trees are absolutely beautiful. I'm not sure of the name but I want some for my yard!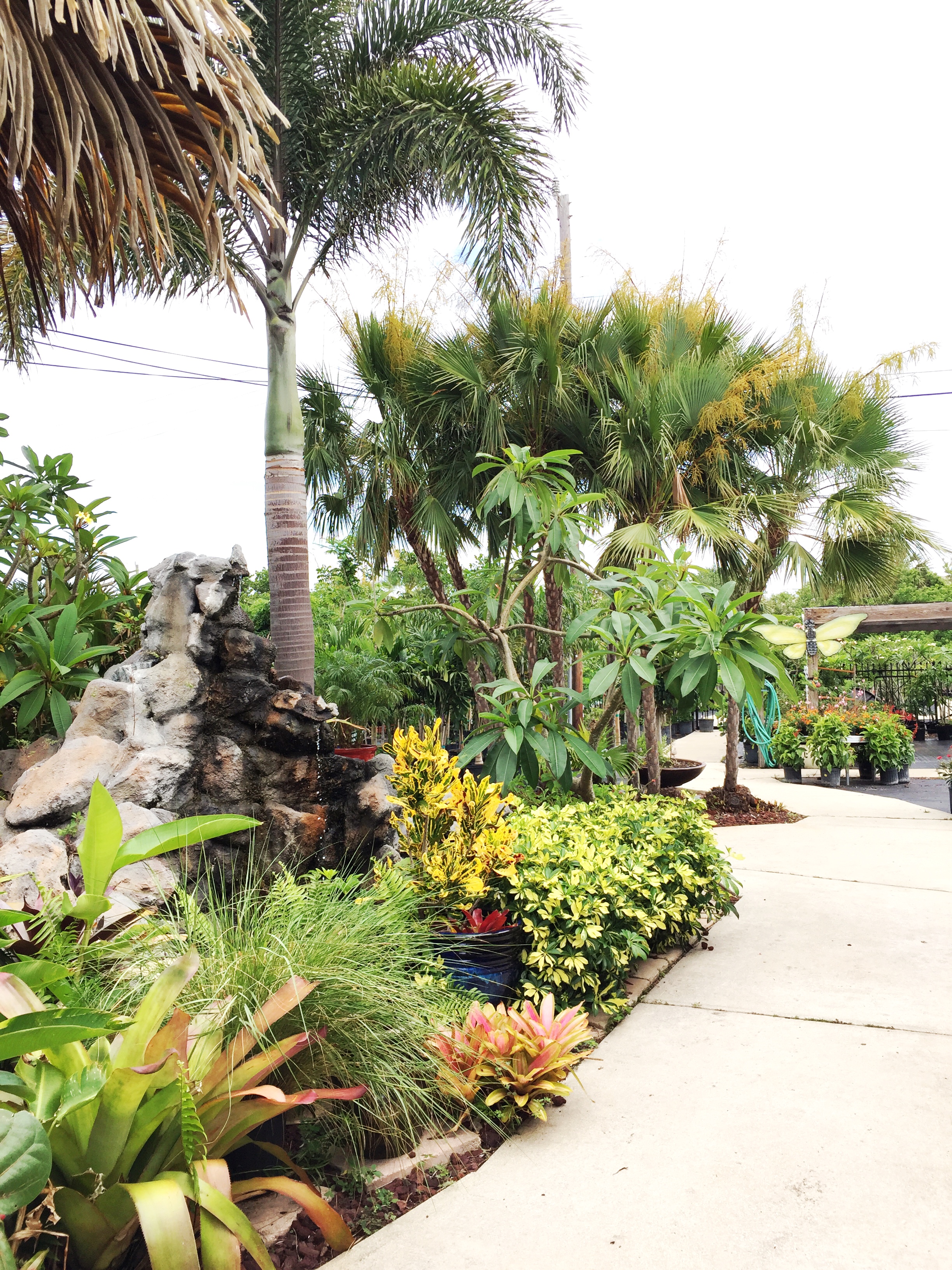 It's like a tropical oasis!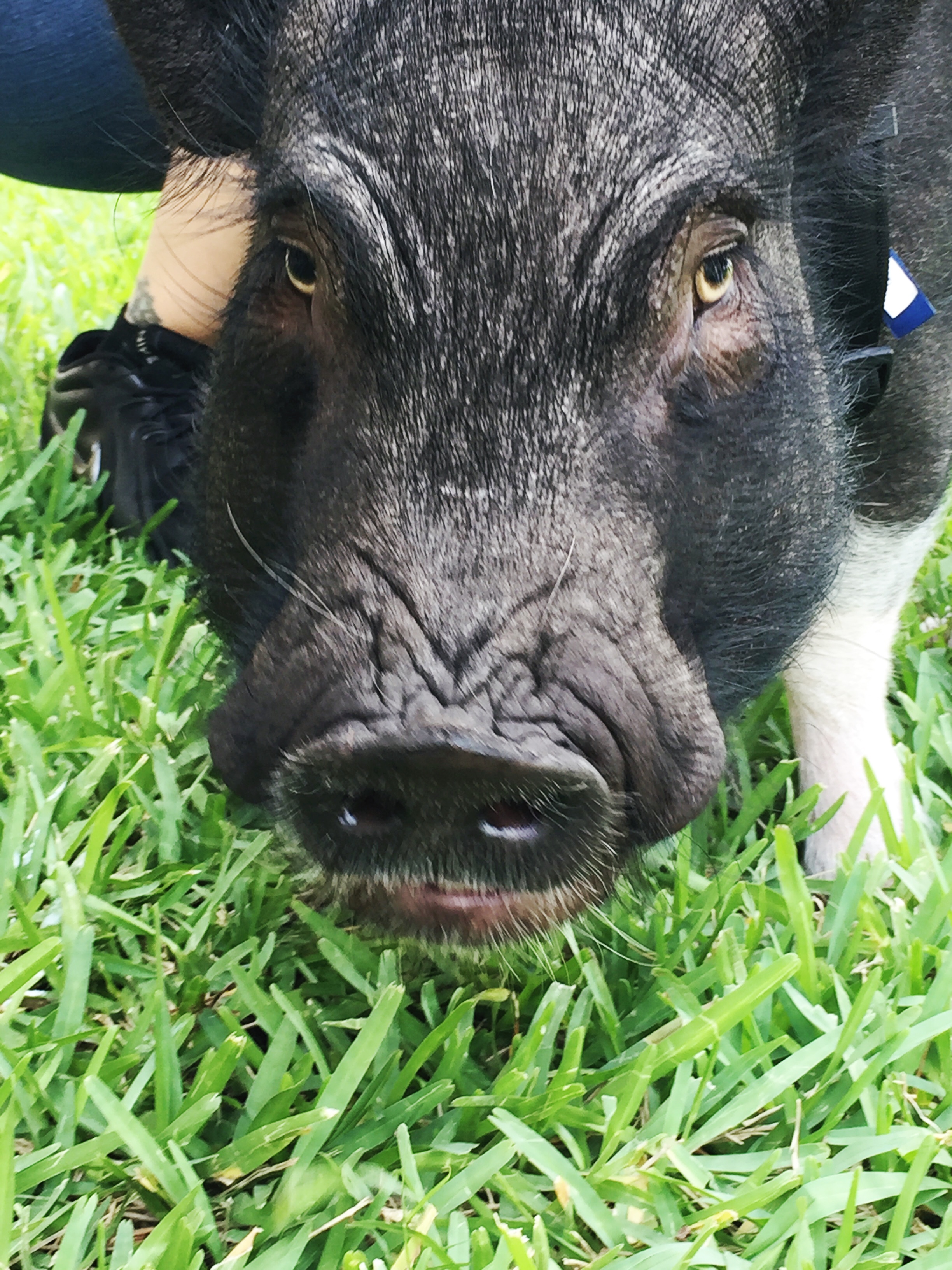 Alyssa's husband Issac had plans so after we shot at the nursery and took some more photos downtown, Alyssa and I set off for lunch. Actually, before lunch we sat in her car for 10 minutes Googling places for lunch and cooling off because it was hot with a capital H and humid out. Right before we drove away to eat lunch at Panera, Alyssa spotted a pet big someone was walking around, so we got out of the car to go and pet him. I'm pretty sure his name was something original like Piggers lol.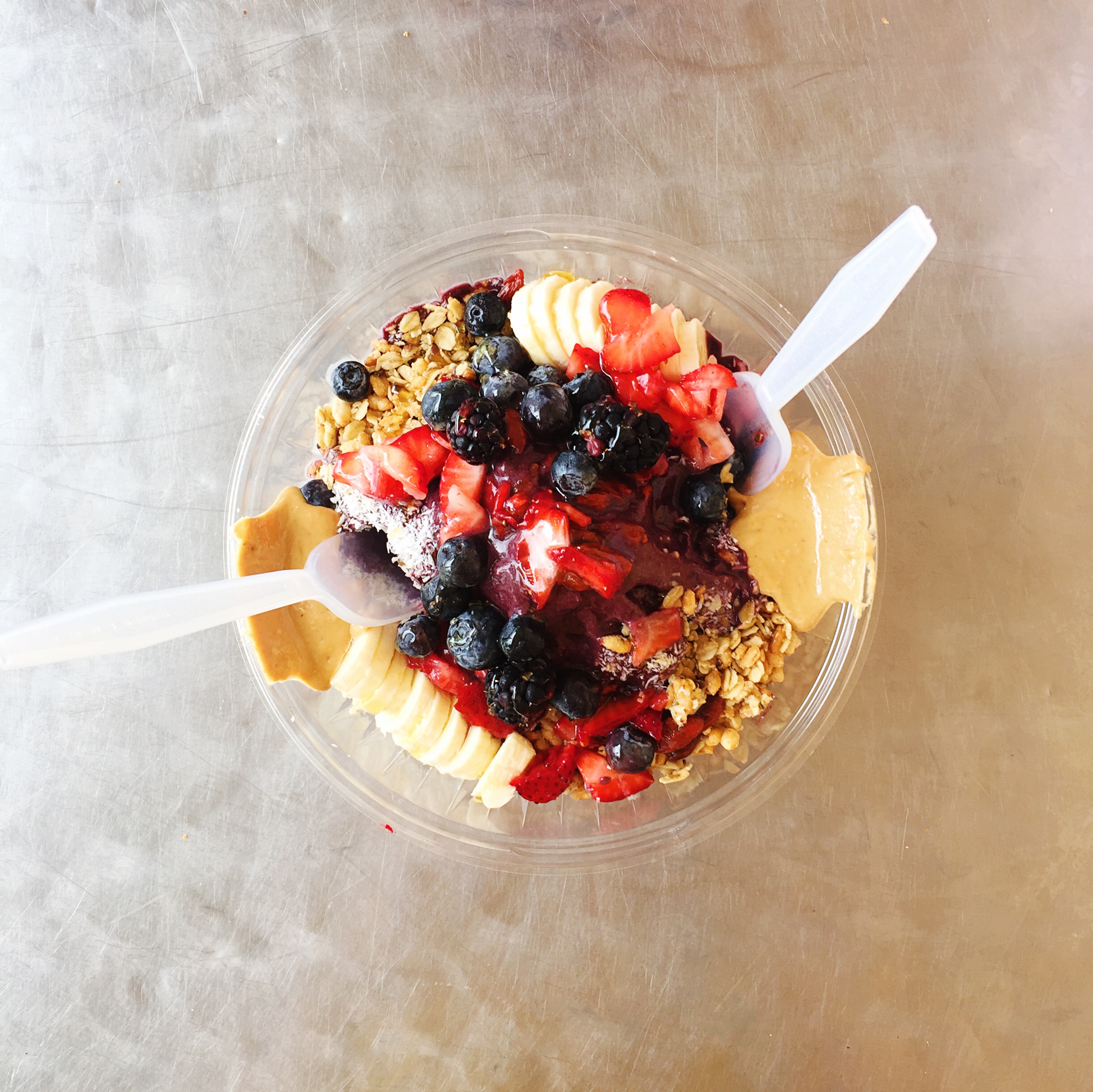 After we ate lunch we set off for dessert at a new Acai place beachside called Livacai. It was the place we were originally Googling to find the location of before we spotted the pet pig. We ordered the regular (unsweetened) acai bowl with cashew butter on the side and ate outside. The bowl was really good and I can't wait to get one again after a long beach day. Melbourne Beach, near where I live in a pretty small town, so I saw a few people I knew and stopped to say hi. If you live in the area, it's located on Ocean Ave and they have a Facebook page here with the address. Once we finished eating my boyfriend picked me up at Alyssa's apartment and we went swimming in the ocean for 30 minutes before the storm clouds came rolling in.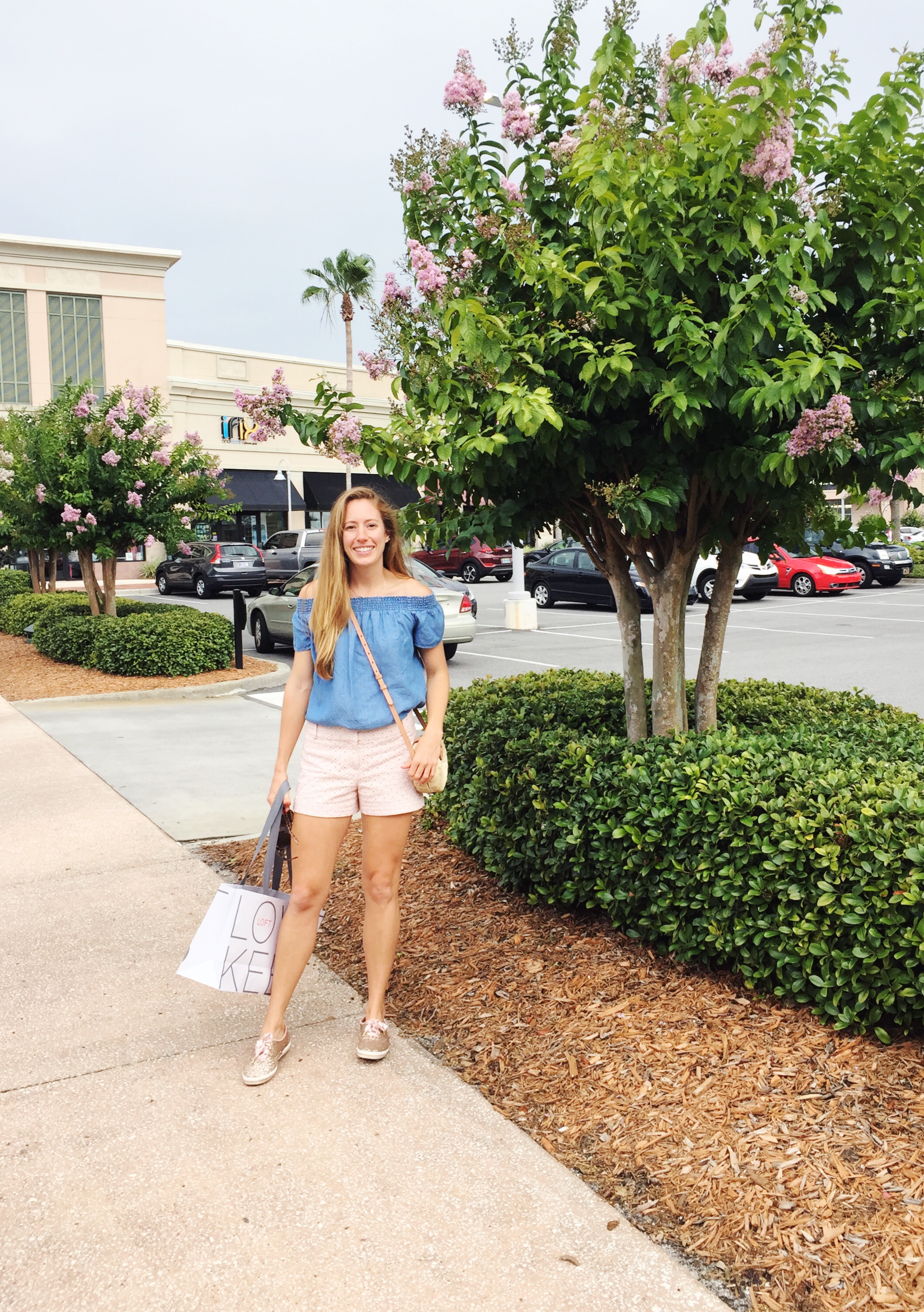 Outfit Details:
Old Navy Top (similar), LOFT Shorts (similar), Kate Spade x KEDS Shoes, J.Crew Bag
Sunday I ate lunch with some friends after church at a local Greek place. I got a Greek salad with Gyro chicken, my fav! My mama drove to meet me once I was done eating and we went shopping at Old Navy, World Market and LOFT. I bought some new pajama shorts, popsicle molds to finally make popsicles with all of my blueberries, and a cute new lemon printed dress from LOFT.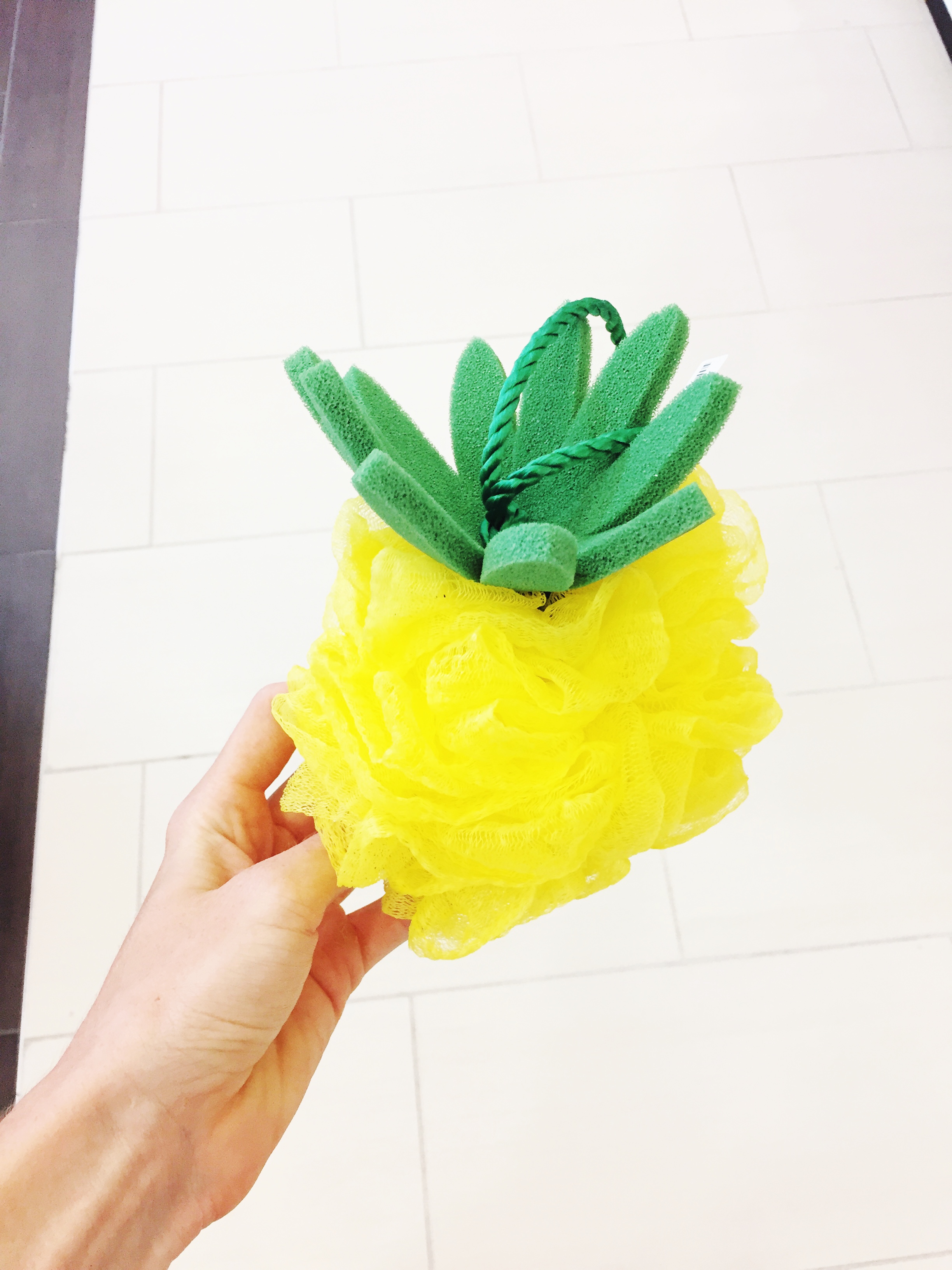 Found the funniest pineapple bath loofa at Charming Charlie. (#summerpineapplehunt2017) If your curious to know what that is, read about it on my Instagram here.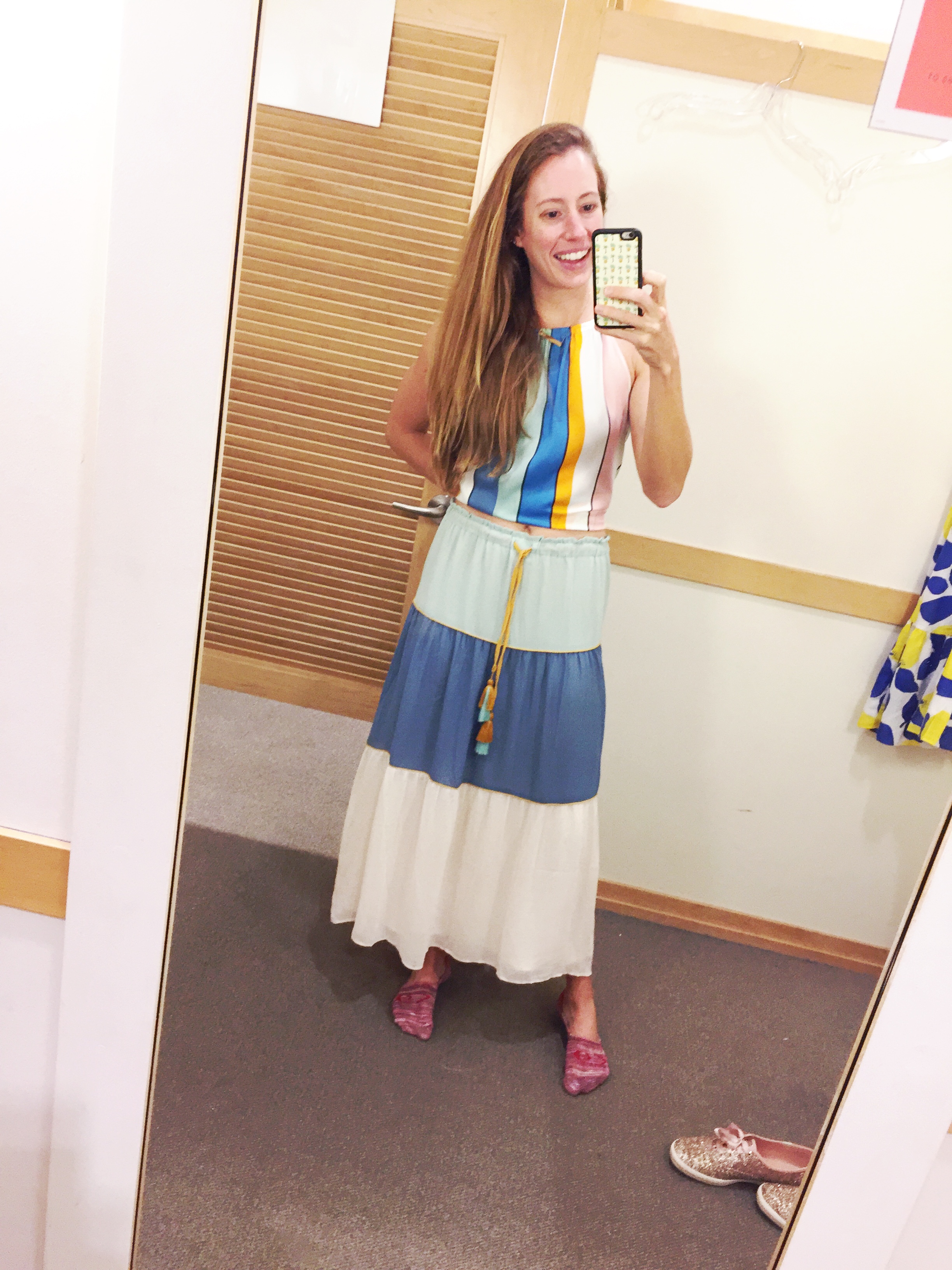 Tried on this 3 tiered skirt at LOFT and this Tie top. Just to clarify, I will not be wearing these two pieces together hahaha. I didn't end up buying either of them, I will probably just wait until 4th of July sales and order a few pieces online all at the same time.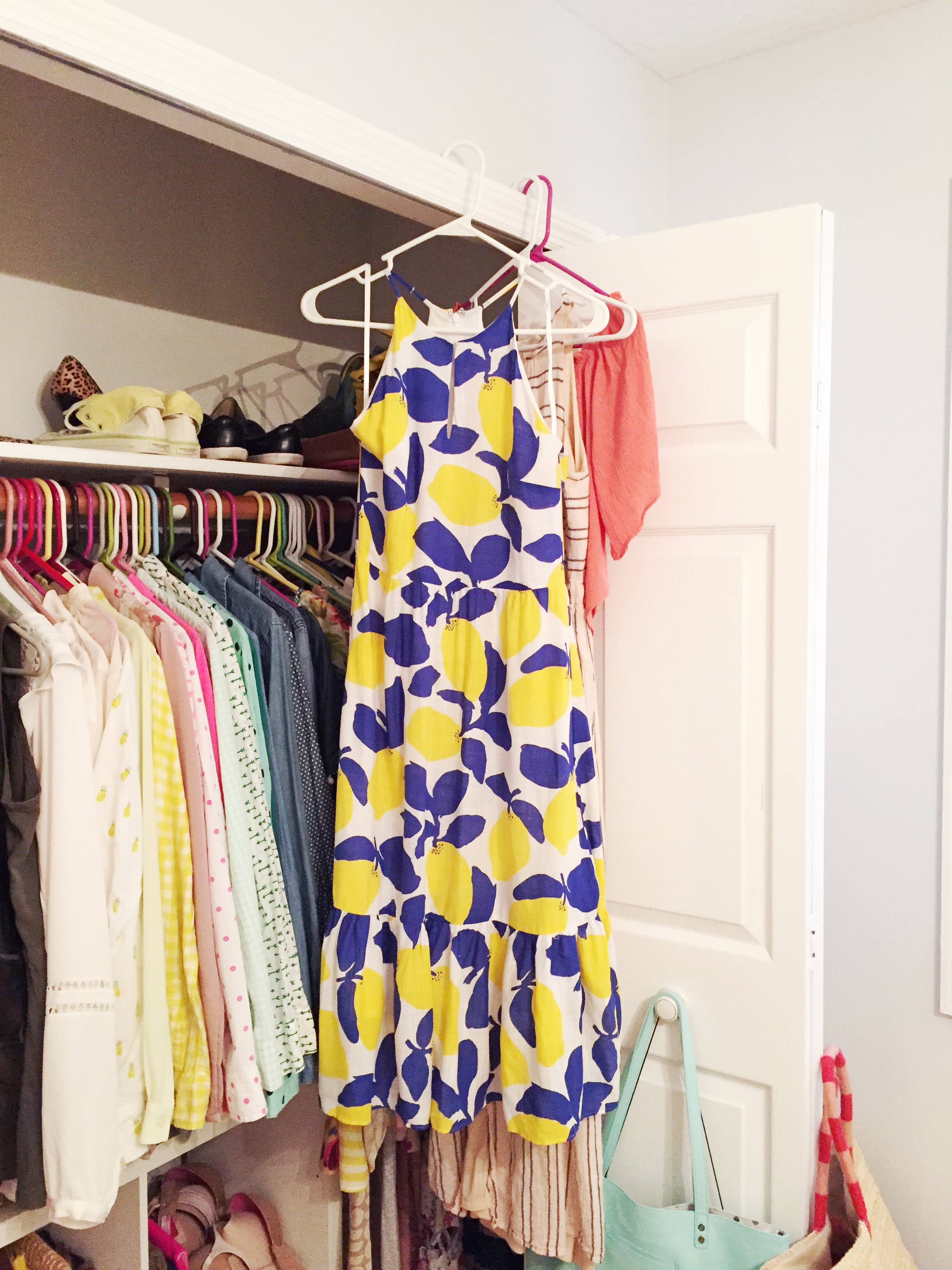 This is the lemon print dress I bought from LOFT for $27! It was 50% off and I had a Reward for $20 off! It's a special edition summer print and they have it available in stores and you can also buy it online. I bought the dress in a 0. It runs big so I would size down for sure! I am a true XS-S and normally wear 2-4 at LOFT, so it really runs big when I have to size down to a 0 and could have even gone to a 00.
What did you do over the weekend? Anything new or exciting?