Good morning and Happy Monday! Coming at you today with a super cute floral GMG romper that I've had my eye on, a budget friendly straw bag, the pen I love to journal with and two cute fall items!
This weekend seemed to fly by. I like to think I have a great memory but sometimes when people ask me what I did over the weekend or even the previous day…it's always so hard to recall. It's even worse when it's been non-stop raining and all the days seem to blur together. I'm trying to find the good but man I miss that sunshine when it's gone for multiple days at a time.
Friday I shot some photos in the morning with my mom on my back porch for a fun blog project coming next week! My friend Isaac let me borrow his fancy camera and I was having so much fun and really excited to be shooting on a full-frame camera! Silly me… I thought I would shoot some photos then planned to get dressed in real clothes afterwards to finish some computer work. My mom and I only lasted an hour before we had to stop and jump into the pool. 100% humidity feels like…100% humidity ha. It was the first time we swam in two weeks because of how rainy it's been. For summer…that's super strange. Then by 2 PM it was pouring out and was so glad I took a dip!
Other than working on blog things, I hung with my little niece from out of town, had a pool day with friends and played a (sweaty) game of basketball after church on Sunday. Oh yeah…I also went to Greenroom in Cocoa Beach with my sister and had an acai bowl I was craving all week! Best dinner ever after not eating out in a week or so.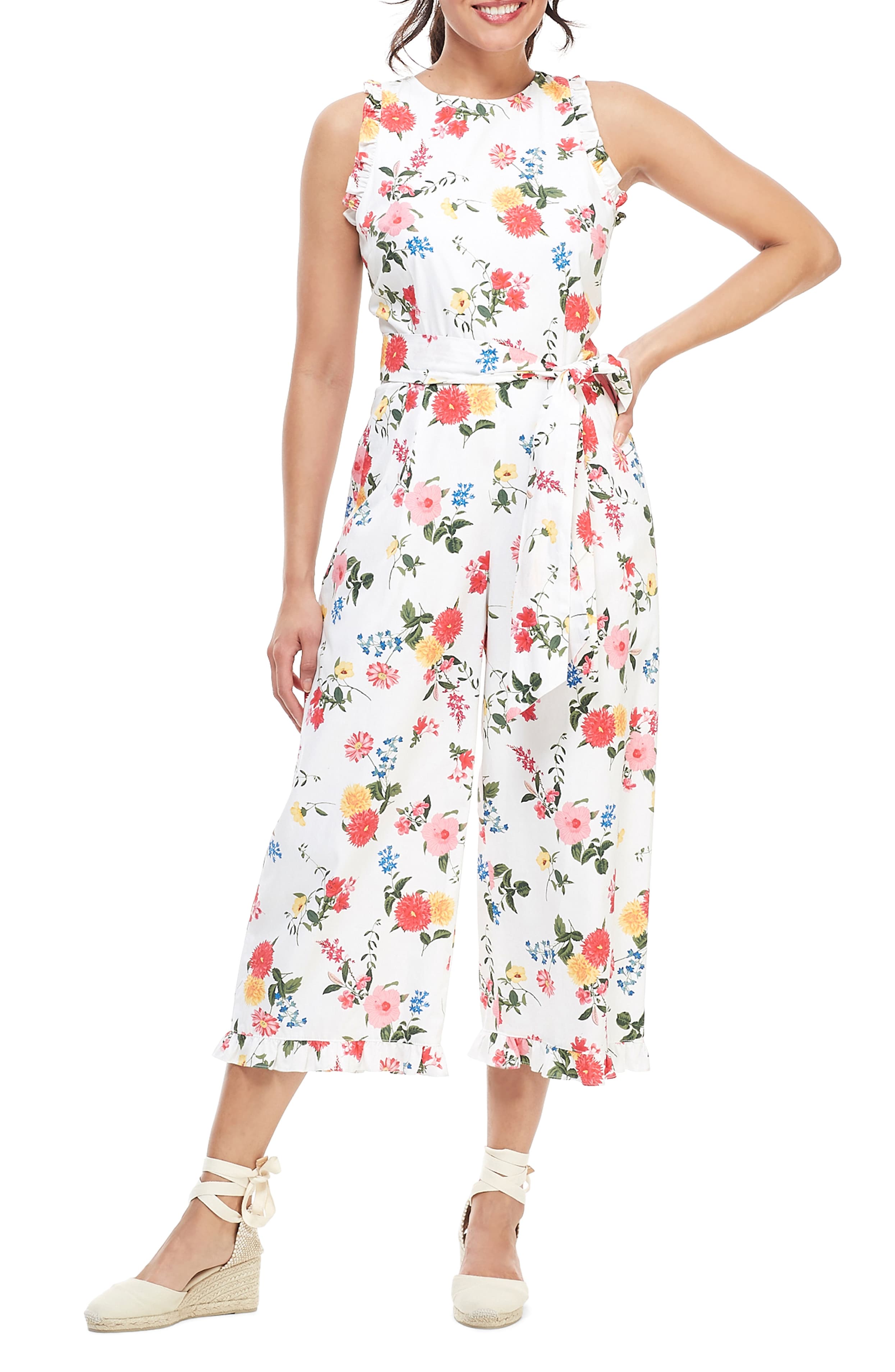 Gal Meets Glam Floral Romper, on sale for $79
My blogger friends Emily and Hailey are my go-to girls when it comes to all things GMG sale related! We have a group text going and they sent me a link to this romper this week because it's on super sale under $80! They were like, "This is so YOU KT!" Turns out they are right, I am in L-O-V-E. Are the florals not SUPER adorable!? This romper is so versatile and would look extra cute with a jean jacket over the top for fall!
Amazon Straw Bag, $24.99
Okay, so I have been browsing around Amazon the past few weeks looking at accessories and dresses and found this dupe of the J.Mclaughlin straw bag. I am not the biggest fan of cheap/fast-fashion in terms of clothes but I absolutely love all of their handbags! Especially with the budget friendly price tag! It would be super cute to wear with a fun sundress.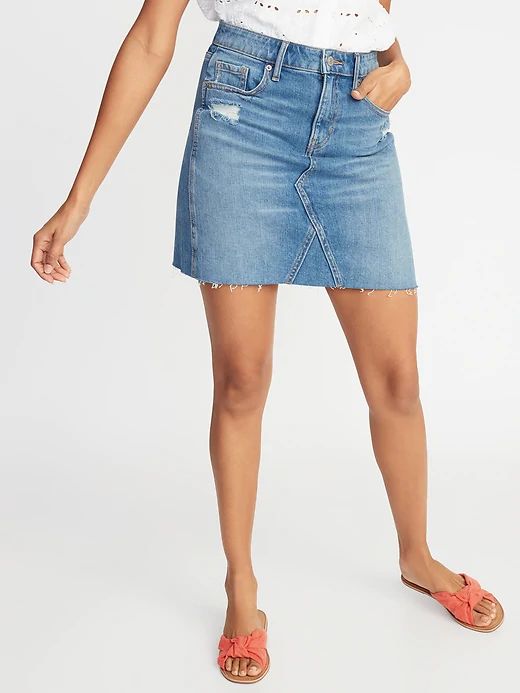 Old Navy Denim Skirt, $29
Now that August is here and back to school shopping is in full swing… it seems all the retailers are really pushing their new pre-fall releases. Like this adorable denim skirt. I am so excited to start dressing for fall and all except 95 degree temps here scream, "steer clear away from booties and sweaters until January". ? Denim skirts are the next best way to jump into fall without melting. Tuck in a blouse and slip on some loafers and you have a cute warm-weather "fall" outfit.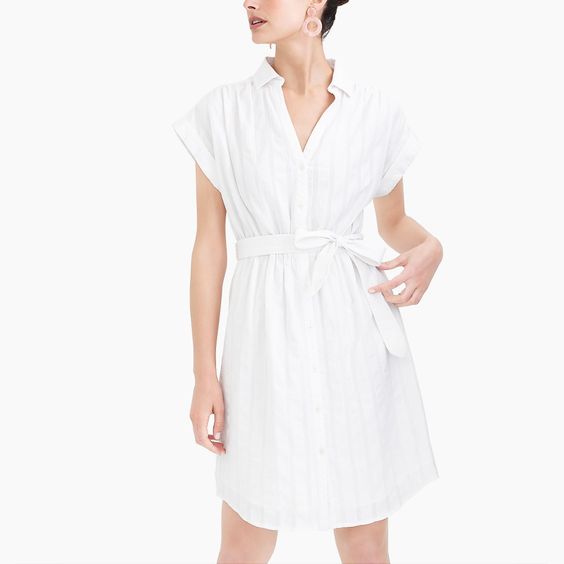 Carly (one of my fav bloggers) posted this white dress on her blog last week and I instantly knew it would be the perfect little white dress to add to my fall wardrobe. The silhouette is so sophisticated yet still has a casual vibe. I can picture wearing it to a Saturday Farmers market with ankle booties once the weather cools down slightly.
Gellyroll Gel Pens, $10
With back to school in full swing, it's making me nostalgic for all things BTS shopping! I was that kid that absolutely loved organizing my new binders with tabs and stickers. What I loved even more was adding new pens, pencils and highlighters to my collection. I'd lay everything out on the floor and just state at it the night before school started, just waiting in anticipation until I could add a syllabus to a clear plastic sheet. Obsessed with new school supplies would be an understatement. ? Well my pen obsession stuck because I still use one of my old favorites, gel pens to write in my planner and journal with!
Two years ago when my sis and I were eating lunch in Orlando, we stopped at an art store to browse and guess what?! They had gel pens for individual sale and you can bet I stocked up. Now, I can't imagine using any other colorful pen! They glide soooo smooth and don't bleed through the page. Seriously, I love them so much, I have been day dreaming about driving an hour to that art store…just to hand pick out some new gel pens. Did anyone else use them back in the day?! This also reminds me I need to write a post about the amazing benefits of journaling and why I love it so much.
Recent Sunny Posts
How I Landed My First Style Client