Hey sunny friends! Bringing you lots of fall finds, the cutest athletic shoe I have ever seen and a pretty wedding guest dress. In other news, I just got back from a girls weekend away in Orlando and we had so much fun! My best friend, sister and I had a birthday party Saturday, so we decided to stay the night at Gaylord Palms. We spent the entire day weekend at the pool. Nothing says exhausting after a full day in the sun…but it's a good tired!
I'm going to write a post on what to do at Gaylord and why it's one of my favorite hotels ever! I have been going there since I was super young and there's so much to do. Literally you can never be bored! The hotel is basically a big atrium that's air-conditioned! You can walk around and explore all of the towns, there's a big castle in the middle of the lobby and the best buffet in town. I may be a bit biased on that buffet.
Alright, onto this weeks Sunny Style Finds! Fall is not really in the air quite yet here in FL but once September hits, it's time to bust out all the fall colored items! Be on the lookout for my Gaylord post and also what I will be wearing into the fall months when it's still warm out.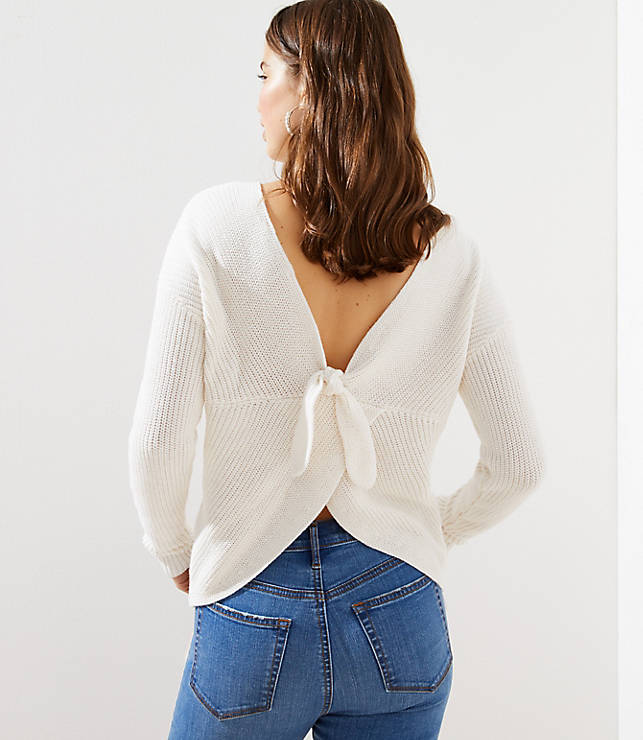 LOFT Tie Back Sweater, $59.50 – 50% off! (no code needed)
Last year these tie back sweaters were so popular! The low cut back almost seems so silly to wear in sweater form. Like, doesn't it defeat the purpose of a sweater?! You want to be warm not cold. But sometimes you just need to forget practicality with fashion.
When I was browsing on LOFT, I just couldn't not share this adorable sweater that comes in my fav yellow color as well. I do think it can be worn practically as a transition piece when it's mid to upper 70's with a denim skirt or wide leg pants! In harsh winter months!? Keep it for inside days.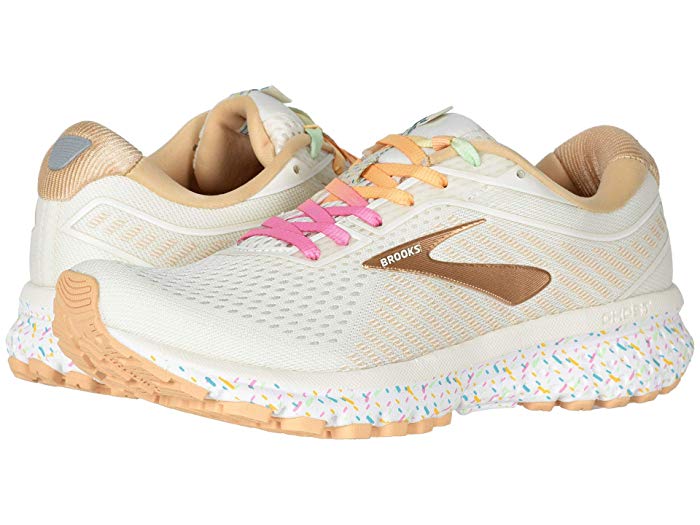 Brooks Sprinkle Running Shoe, $129.95
Okay, these Brooks are the CUTEST running sneakers I have ever seen in my life. Sprinkles. Cotton candy colored laces. Gold logo. Sign me up! I'm a Nike fan through and through but I have to say, Brooks would be my second favorite brands for sneakers. They have so much cushion, you literally feel like your running on clouds. As far as price goes, it's totally worth it!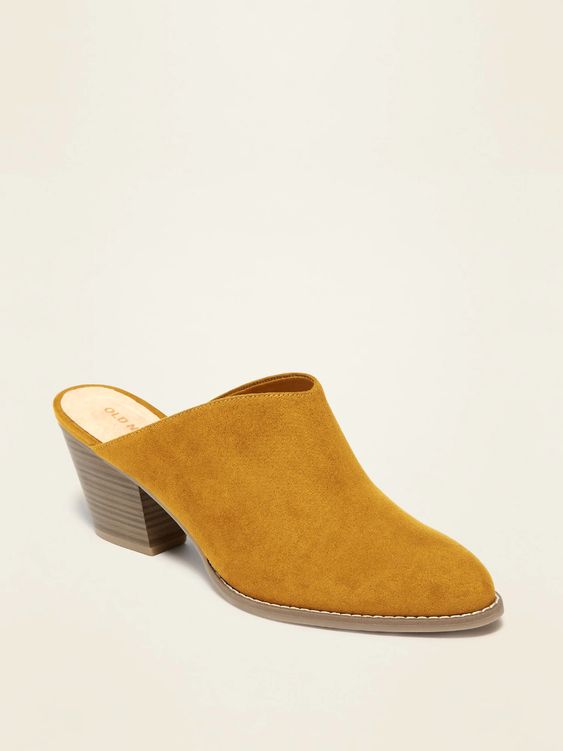 Old Navy Suede Mule Booties, $39
You probably know by now I just love the color yellow. Luckily for you, these also come in taupe, brown and black! These mules would look so cute styled with button up dresses, shirtdresses, slacks, skirts, mom jeans, and wide leg pants. Super versatile if you ask me! I love the open back because I can dress for fall when it still feels like summer.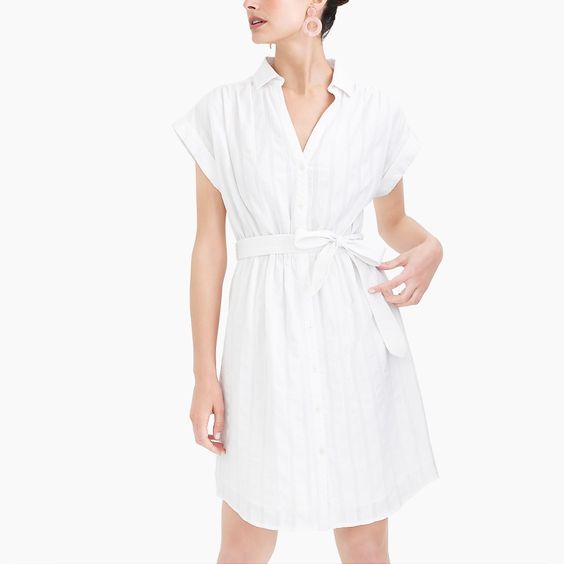 J.Crew Factory Simple White Shirtdress, $52.50
Do I really need another white dress in my closet? The answer is yes, especially if it's this cute t-shirt one. Everything about it is perfect. The tie belt, buttons and fun collared neckline. I'd style the yellow mules with it! Comes in spice orange also!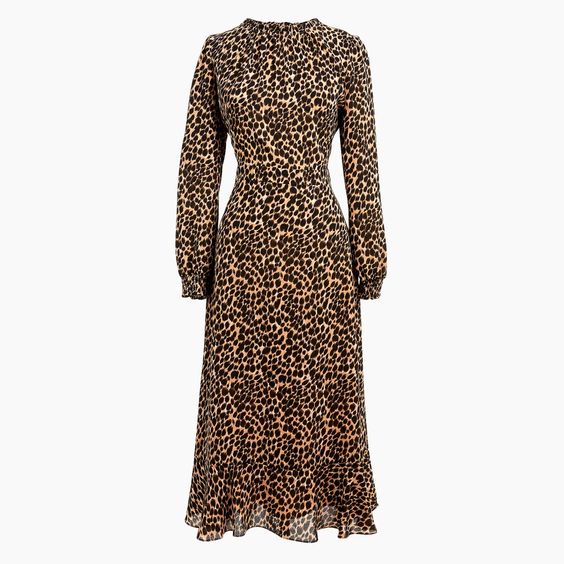 J. Crew Factory Leopard Midi Dress, $68.50
Okay, I am LOVING the leopard print comeback, especially for this fall! You may not know this about me but I love the chance to dress a bit edgy from my normal, "sunny" wardrobe to spice things up a bit! It's kind of like I have an inner Sasha Fierce like Beyonce. ? I mean, how adorable would this dress be for a dinner or fall wedding with some neutral pumps?!
Lots of Sunshine,
Katie
Recent Sunny Finds
My Workout Routine + Most Worn Activewear Pieces
What to Wear on a Hot and Humid Summer Day