Happy Friday! We made it to the end of the week! Today I am coming at you with some summer accessories, like these adorable crab statement earrings, a fun cooler backpack, colorful gingham dress and more! This Sunny Style Finds series was created so I could share fun, colorful and seasonal items that will bring happiness to your day and wardrobe! My hope is that all these items make you as happy and excited for summer as I am!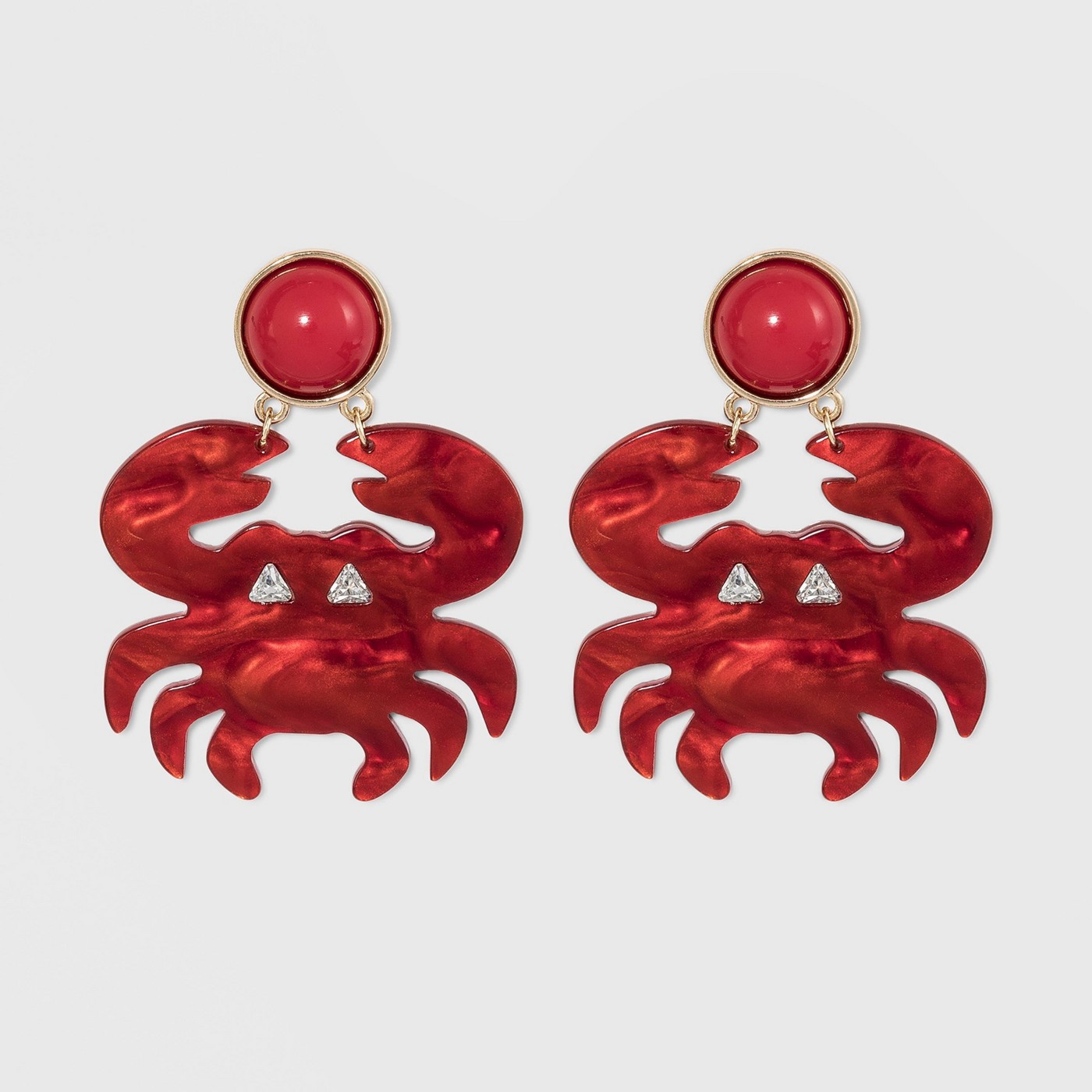 SUGARFIX X Bauleblar Crab Earrings, $12.99
How adorable are these crab statement earrings!? When I first saw them I freaked! Then I went to Target the next day to find them and had no luck. Be the cutest person at all your July 4th celebrations, summer picnics and tropical vacations! I'd totally wear these with an all-white ensemble to really stand out or a summery dress.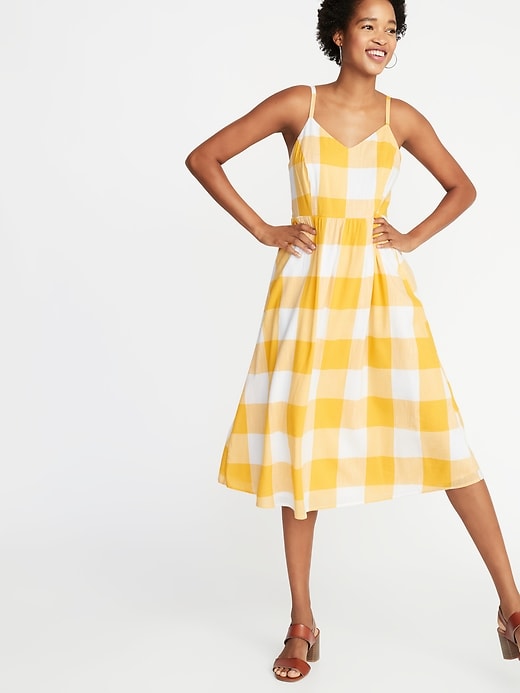 Old Navy Gingham Print Dress, $39.99
Old Navy is killing it this season! They have so so many adorable gingham pieces for summer! I love this yellow sundress and wouldn't wear it every Satuday! Since I know some of you are not into yellow, no need to worry, they have tons of navy, pink and black pieces too!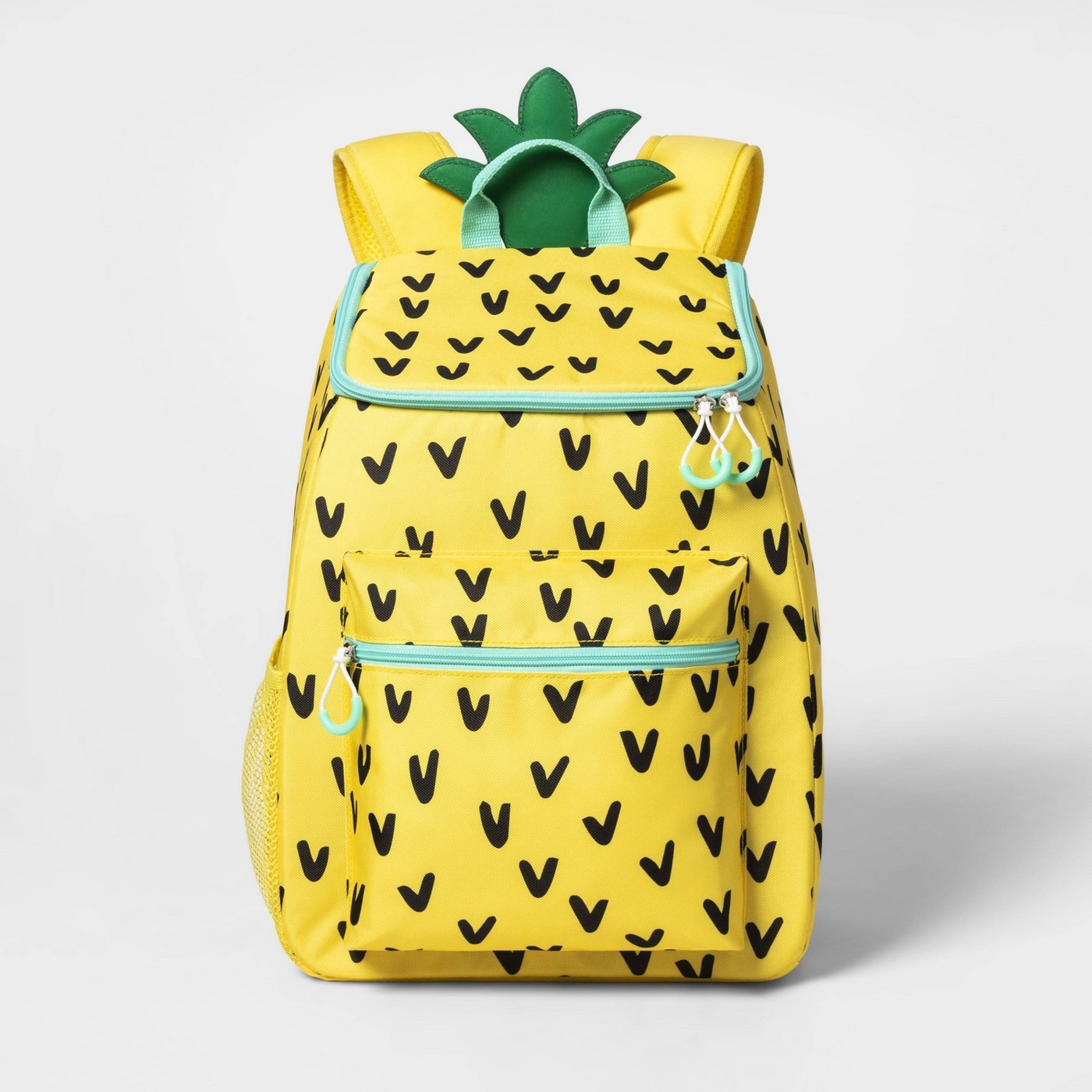 Target Pineapple Backpack Cooler, $20
Okay this pineapple backpack cooler is ridiculous on so many levels and also amazing! Just imagine walking into Target to buy some much-needed Pantene shampoo and then BAM, you spot this bag and buy it instead. Then you figure you'll just get the shampoo the next week. Deff never guilty of doing anything like that. ? It's exactly like the memes you see all over FB and Insta. Can you believe it's only $20 and is a cooler + a backpack? I mean…genius! I'd totally wear this to the beach and pack it full of yummy snacks, a big lunch and lots of water!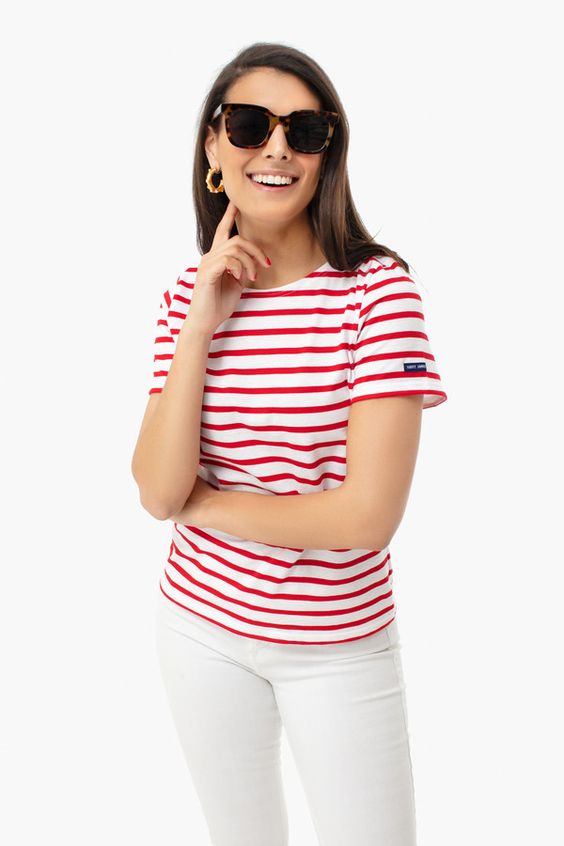 Saint James Red Striped Tee, $79
For the longest time, I have wanted a Saint James striped long sleeve top to add to my growing stripe collection. The brand has rich history when it comes to designing items with Breton stripes and I am a sucker or clothes with stories. It comes with a bit of a higher price tag but is well worth it to me! Striped tops, especially this short sleeved one, are the perfect item to throw on and immediately feel pulled together. I literally never get rid of any of my striped pieces because they are truly timeless. Red and white striped tops style amazing with overalls, denim, white jeans and anything navy!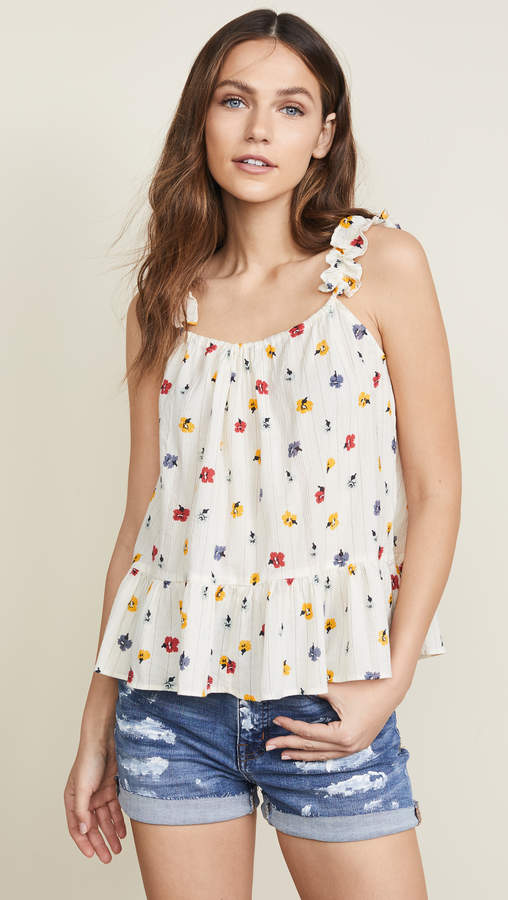 I am always on the hunt for girly summer tops I can wear with denim shorts. It's not as easy as it seems. Sometimes if the top doesn't have any ruffles or feminine features, it gets to soccer mom-ish for me. When you can't layer, your options become much more limited. That's why I love the fun take on a normal spaghetti strap not. Just look at the floral print, peplum style and ruffled straps…so girly! This top is perfect for warm-weather vacations, summer weekends spent outside and even as a beach/pool cover up!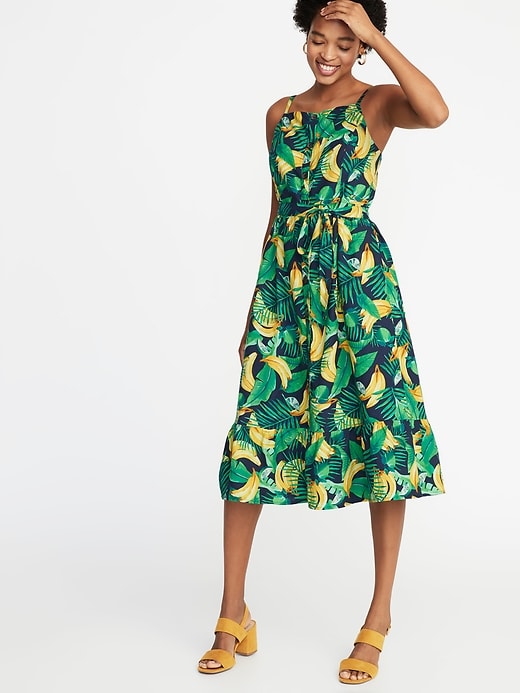 Old Navy Banana Print Midi Dress, $40
This is not a traditional Old Navy piece if you ask me but I love it! If you are planning any tropical trips this summer, this dress is for you! Since I live in a tropical place, I'd wear this all summer long! I adore the bold print and tie waist.
There are so many affordable and cute summer finds this season. What is your favorite!? Mine has to be the crab earrings!
Hope you had an amazing week! Mine has been pretty low key but sort of busy. I was able to find sub jobs this entire week besides Monday! That's always a win because sometimes it's hard to fill up an entire week. Basically, I sign into a system, see what days and times teachers need me and I "accept a job". My schedule varies day to day and week to week. Like next week I only have 2 days scheduled, so it's really a hit or miss.
Like this week I worked at three different schools. They all start and end at completely different times and I seriously never know what class I'm subbing for or what time until the night before. Sometimes I'll arrive at the school and they will ask me who I'm subbing for and I literally will shrug and tell them I have no idea. ? I know the class, I just cannot for the life of me memorize 5 different teachers names per week. At this point, I'm over it ha! It's a bear to keep track of. When this season is done and over with, you have no idea how excited I am going to be! Only 2 weeks left and after we celebrate! If you don't love constant change and uncertainty, I would not recommend being a substitute teacher.
Other than that my young adult church group that I meet with every Weds night, met at the beach for some volleyball! We legit hit the ball onto A1A a few times and had to rescue it. The weather was insanely gorgeous, the air was filled with the best sea breeze and we got to end the night with a colorful sunset. I will never regret spending nights by the water. It just calms my soul like nothing else.
Tonight I'm heading to dinner with my family at a yummy farm to table restaurant and then hoping to visit my newly pregnant friend and hang with her at her adorable house! I live a simple life and love it. There's no weekend plans on my agenda and that's exactly the way I like it. Low key and chill. Except I do plan on hitting the Vinyard Vines Target limited collection for Target that arrives on Saturday, May 18th! All of their pieces look incredibly cute and coastal! Lots of stripes, navy and nautical inspiration! Be sure to check it out!!!!
In Case You Missed it, Check Out My Most Recent Sunny Posts!
10 Amazon Pool Floats for Summer Under $50
An All American Memorial Day Weekend Outfit