Sweater weather is officially here! Every year I always get the yearning to buy so many new sweaters. There are SO many cute styles I want them all!! Yet, I really only need a few sweaters to get me through the winter. #florida. Since I really only wear sweaters up until February, I thought it would be super fun to share sweaters to wear during the holiday season!
I am all about having fun on the weekends and going new adventures. On one particular Saturday in the beginning of December, my friends and I planned a full day to ride bikes on the beach. We weren't really certain how cool it would be. I packed cozy holiday colored sweaters just in case and it ended up being super windy that we needed them the whole day. You'd never know we were actually planning on hopping in the ocean and have swimsuits on underneath.
Outfit Details
Pink Cropped Twist Sweater (similar) / H&M Denim Shorts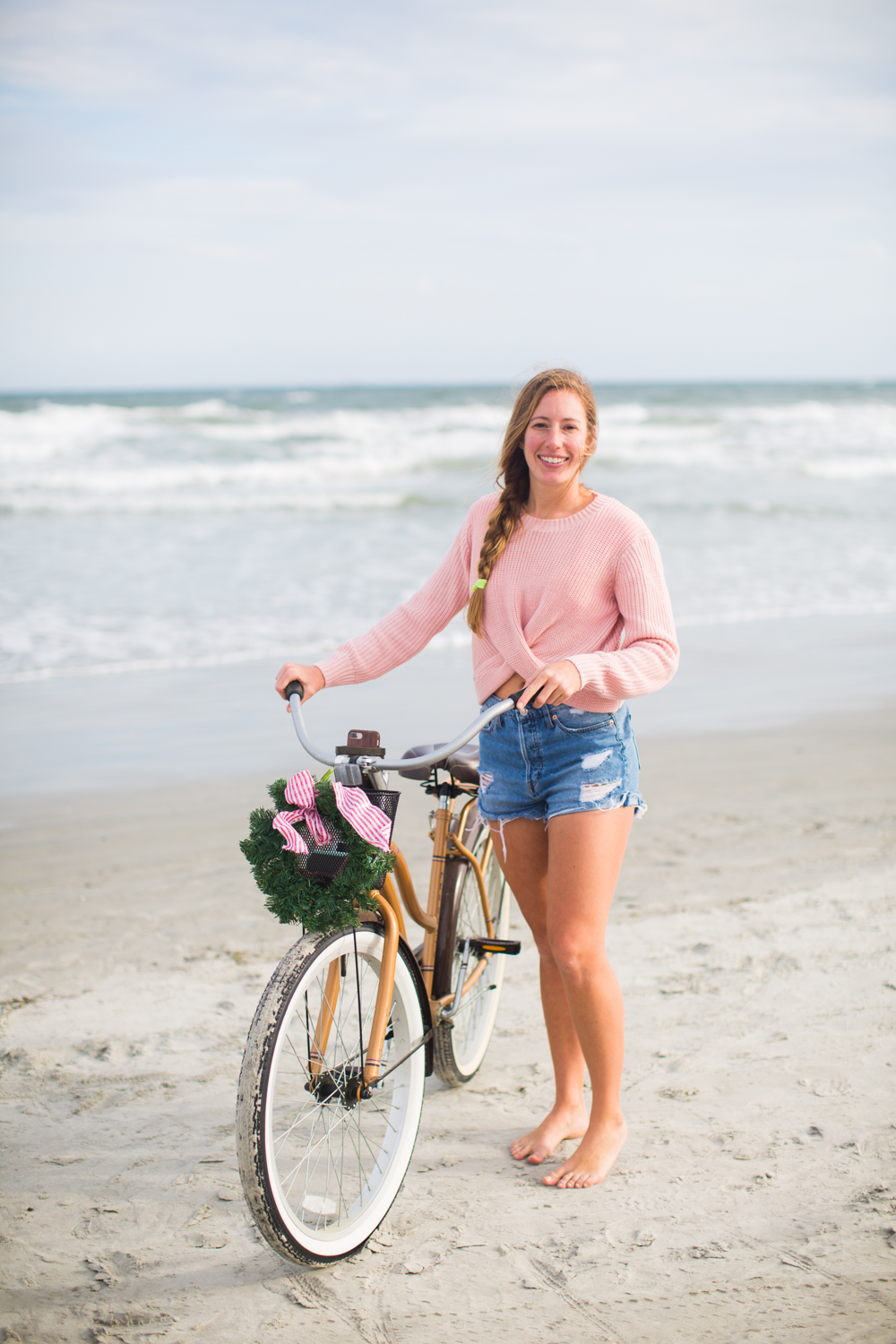 Even though I live in a place that has a very mild winter, sweaters are still needed! Right now I am loving cropped sweaters. The particular one I'm wearing has a twist in the front which is such a fun detail. Nordstrom sells a similar sweater that comes in 5 colors, with the twist detail in the back. It comes in 5 colors, including pink and red and is under $45! I actually prefer the twist in the back and find it much more flattering. Business in the front, party in the back!
My favorite way to dress them up is with high-wasted skirts and cropped pants. For a more casual look on warmer days, I love wearing them with denim shorts like I did on my beach bike ride in these photos. When it's a bit more chilly out, I do prefer to wear sweaters verses pants which is what makes a cropped sweater so perfect!
Shop Cropped Sweaters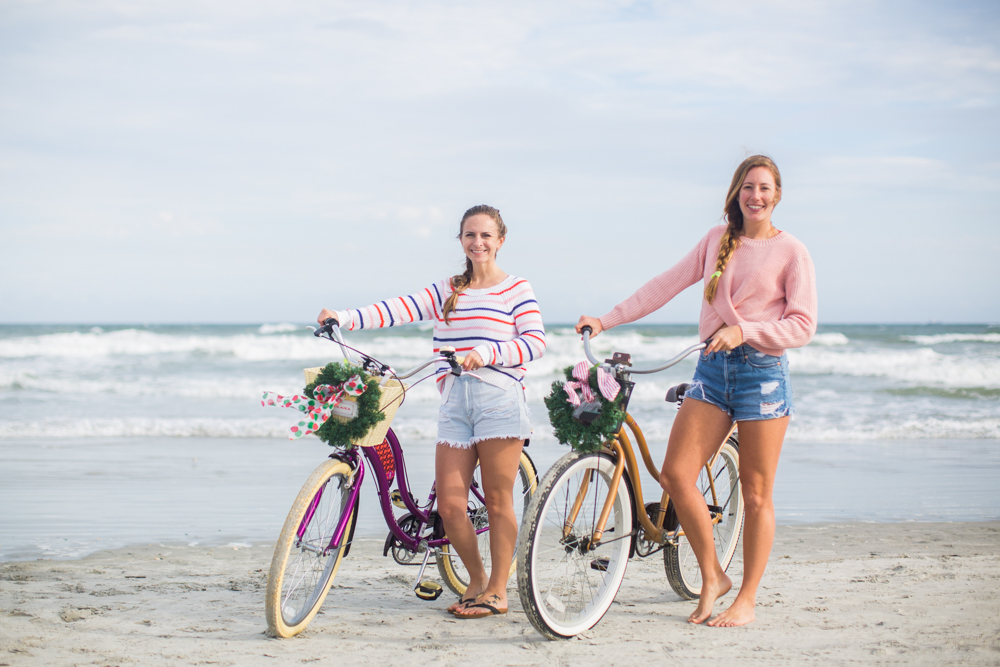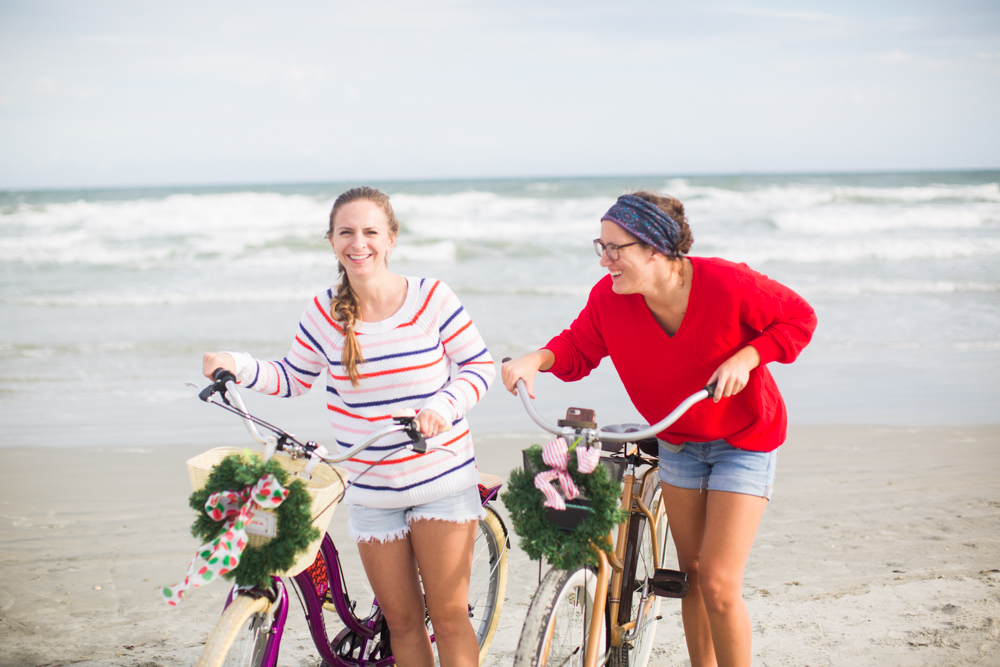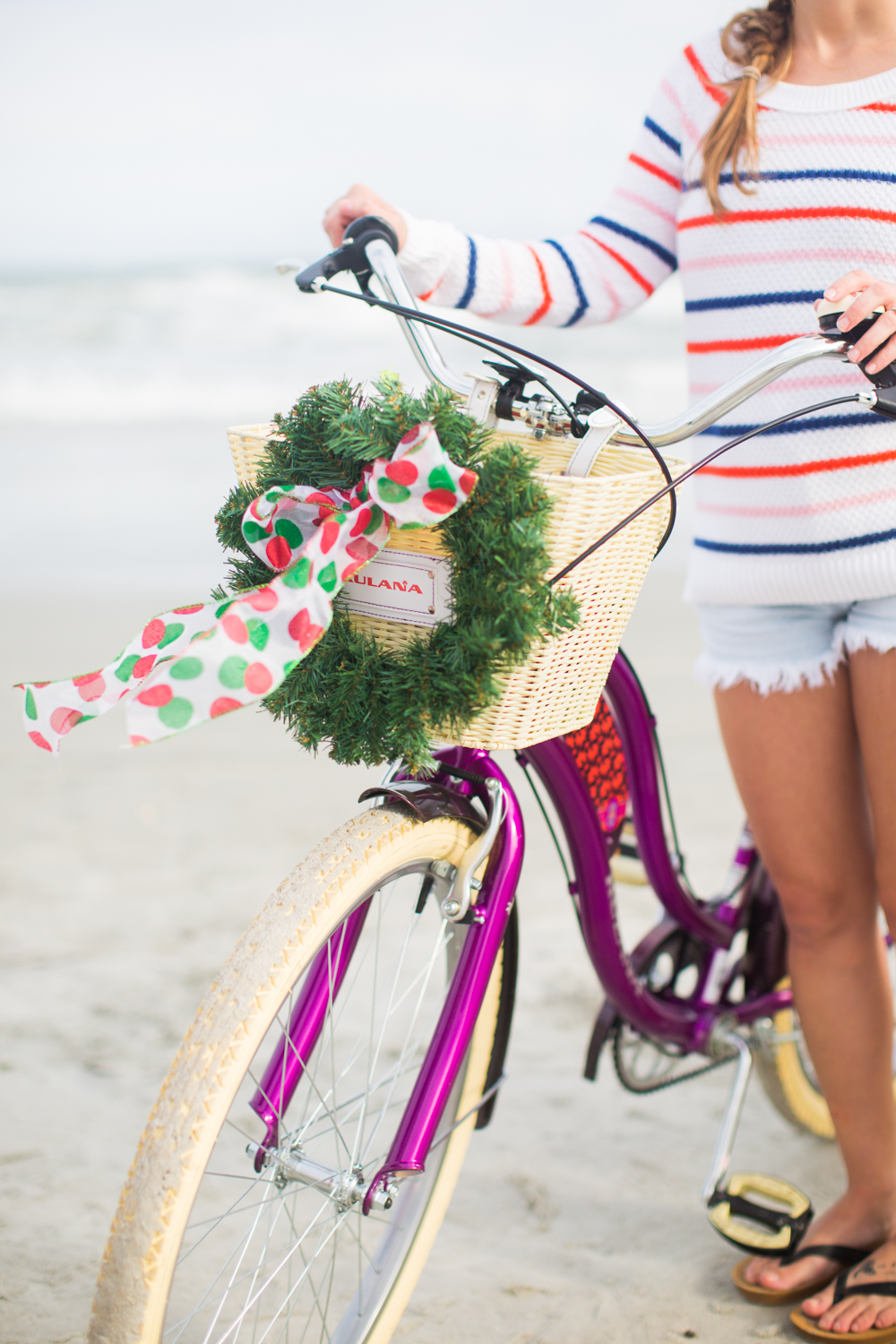 Next up are striped sweaters. You will see me wearing these all winter long. I adore any piece that is classic and timeless, especially red knit and blue striped sweaters. Old Navy is one of my favorite places to buy great quality sweaters. They have a crew neck sweater in striped and solid colors and all are below $25! They usually pair well with a darker wash or white skinny jeans.
Shop Striped Sweaters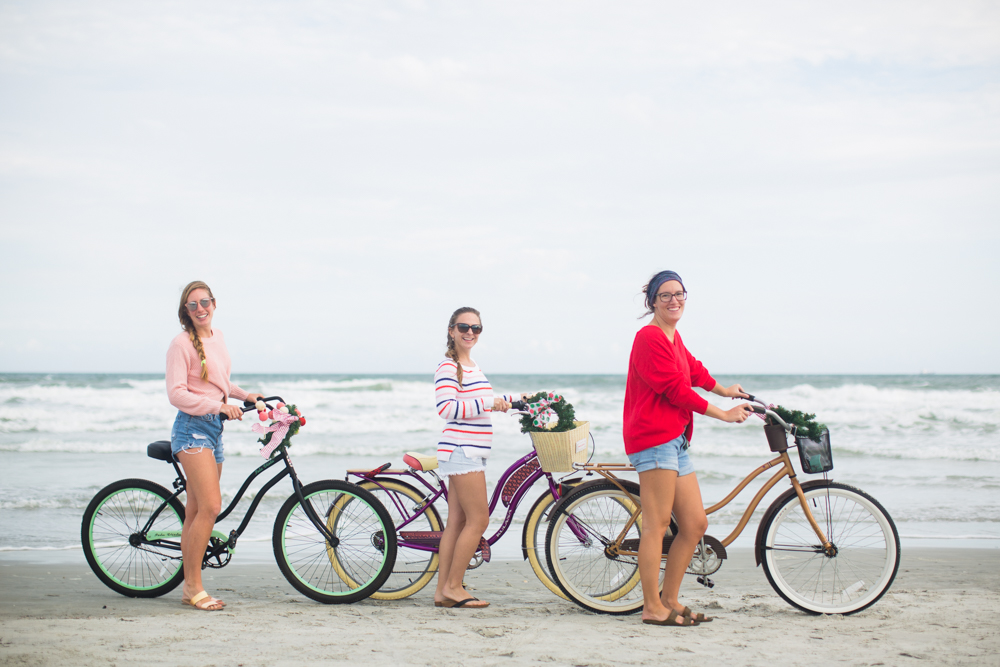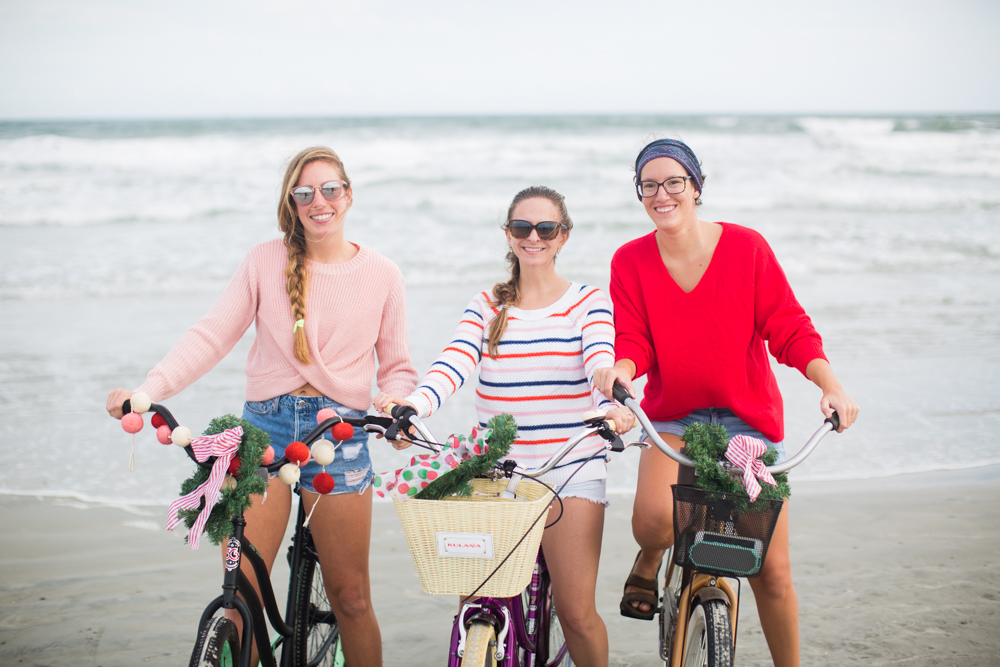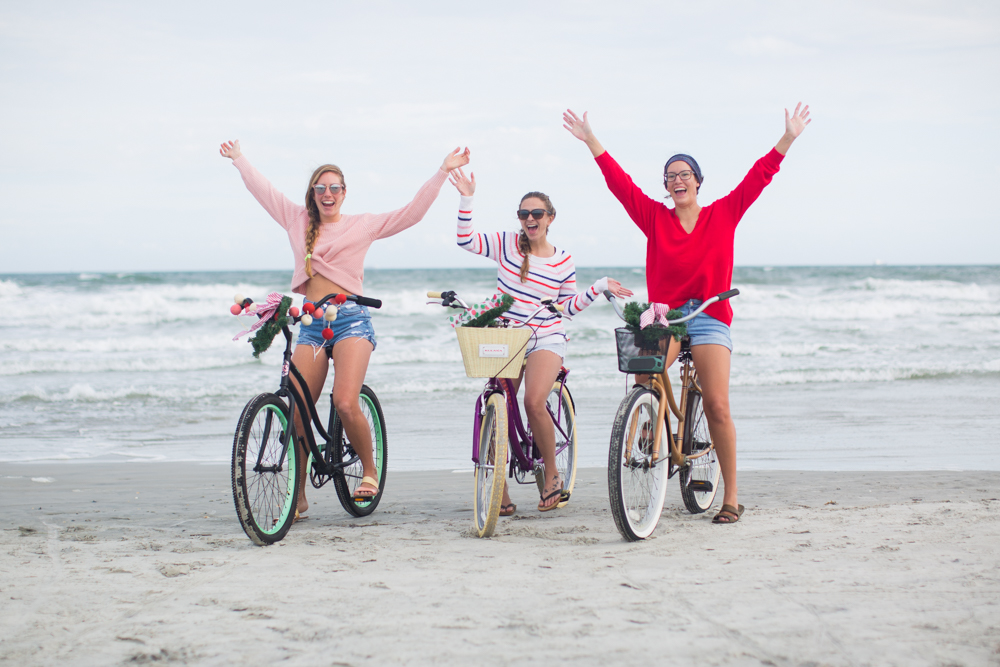 Last but not least are solid colored sweaters! If you are a long time reader, you know I love color! I wear color as much as possible all year long and make an extra effort to buy colorful winter clothes. Color makes me so happy. Seriously though, I find that if I wear color in the dreary winter, it really boots my mood. Never will I give you up color!
Luckily, most stores agree and you can find solid color sweaters everywhere like this pink Everlane Alpaca crew sweater that's on my wish list. Aerie also has a super budget friendly cable knit sweater that comes in multiple colors. Styling solid colored sweaters is so easy! Pair your sweater with a complementary colored bottom and your golden!
Shop Solid Colored Sweaters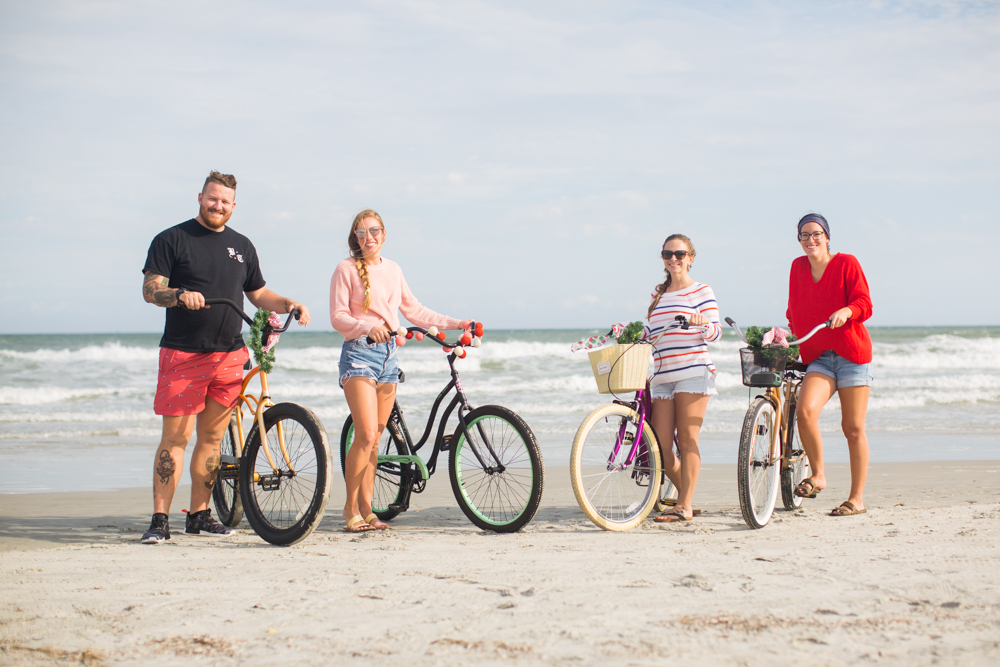 I love my friends so much and am always so glad their up for an all day adventure. If you follow my Instagram stories, you may have saw where my idea for an epic bike ride was a complete fail. These photos look cute and all but we couldn't ride on the sand for the life of us. The sand at this particular beach is imported and literally silk soft. Our tires just sank and you would slip and slide with every turn. We tried recording videos of us riding and it was to funny for words. The good thing was we found a trail to ride around on and all was well in the world!
I made it my mission to shoot more lifestyle content a few months ago. This is one of the first shoots I'd consider lifestyle and I had so much fun styling the photos and shooting some of them also! I want Sunshine Style to be known as a lifestyle brand and this is about as realistic as you can get. We actually took a bike ride and wore these clothes. Here's to more lifestyle content in the future!
What type of sweater is your favorite to wear? Solid, cropped or striped. Let me know in the comments!