Summer is still going very strong here in Florida. It seems like everyone I talk to and even other people I follow on Instagram that live up North all feel the same way about the never ending heat. This time of year is my fav to wear white sundresses to keep cool. If summer is going to live on forever, I might as well look cute!
Every summer I love investing in a new white sundress! I wear white dresses year round (who follows that old "no white after Labor Day" fashion rule anyways?) and love how each year, there are always new and refreshed styles.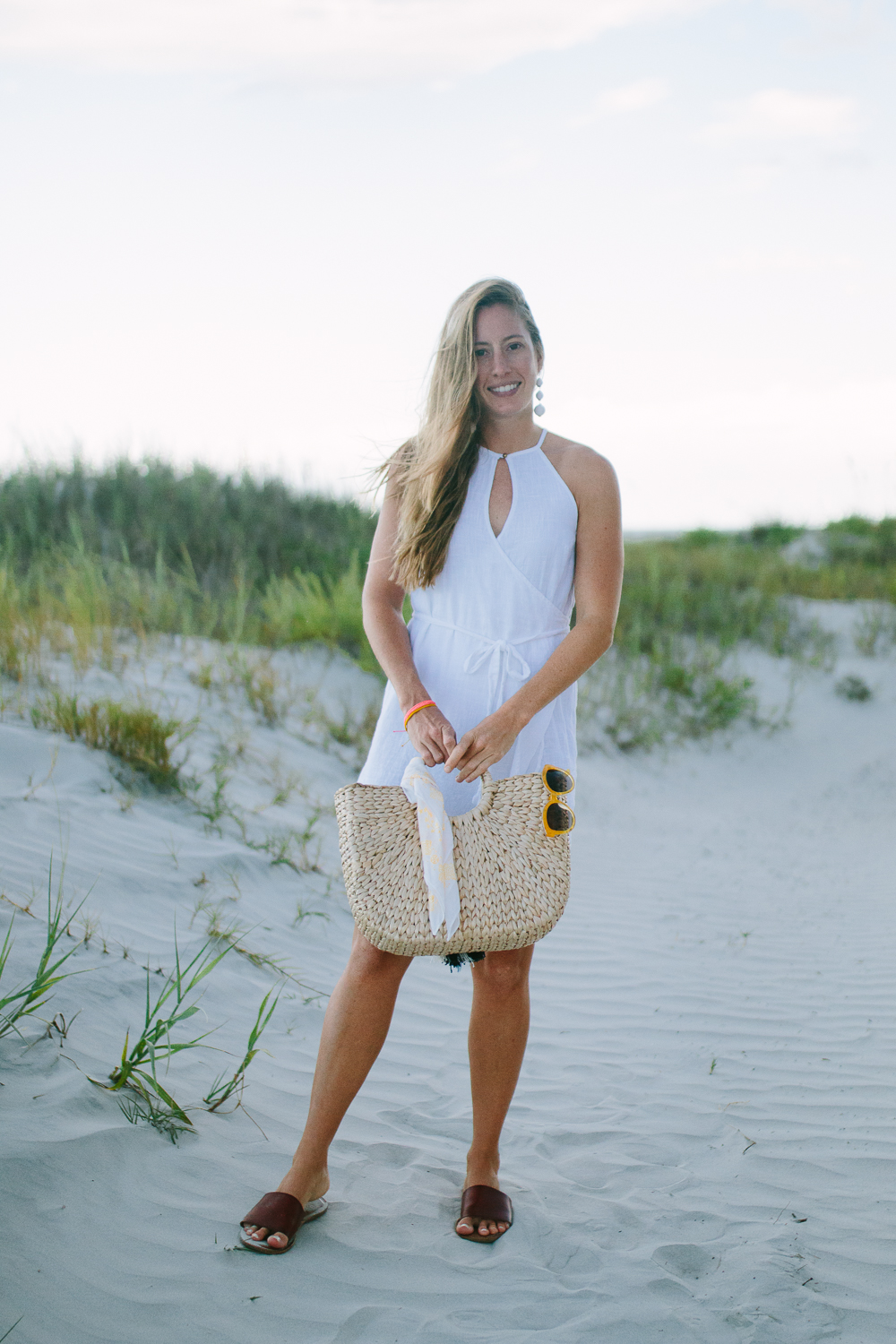 Outfit Details:
Billabong Dress (similar) / Target Sandals / Basket Bag / White Statement Earrings / Bandana / Sunglasses
This particular dress is a Billabong one I bought in one of their stores in Honolulu during my Hawaii trip. I love the wrap tie on the dress and the detailed slits on the front and the back. It's since sold out and I know I'm focusing on white dresses but I found the exact same dress in a red color! One of the hardest part about fashion blogging is buying clothes and having them sell out so quickly. Right now I'm out of a job, so I have to be extra careful how I spend my money and there's no room for a clothes budget.
In my blogging journey, I'm not to the point yet where I can buy full priced items just to share them with you all and make income from it. I started this blog wanting to inspire you all with using beautiful photos to create a story and to share my love of quality clothes which is what brings me the most joy! That's why I try to link similar styles in different price points.
Instead, I found a few similar options that I personally love like this Lucky Brand wrap dress with sleeves (under $40!), and this J.Crew Button Down Dress. When I buy a white sundress, I usually look for one that's not see through (so annoying!), is easy to throw on and go and it's material is comfortable. Rayon, cotton and linen blends will work best for a summer dress.
As far as styling goes, sandals, a straw bag and earrings are all you really need. Let the white do the talking and in this case, simple is better! If your on a budget, ASOS has really great dress styles at affordable prices, here, here and here.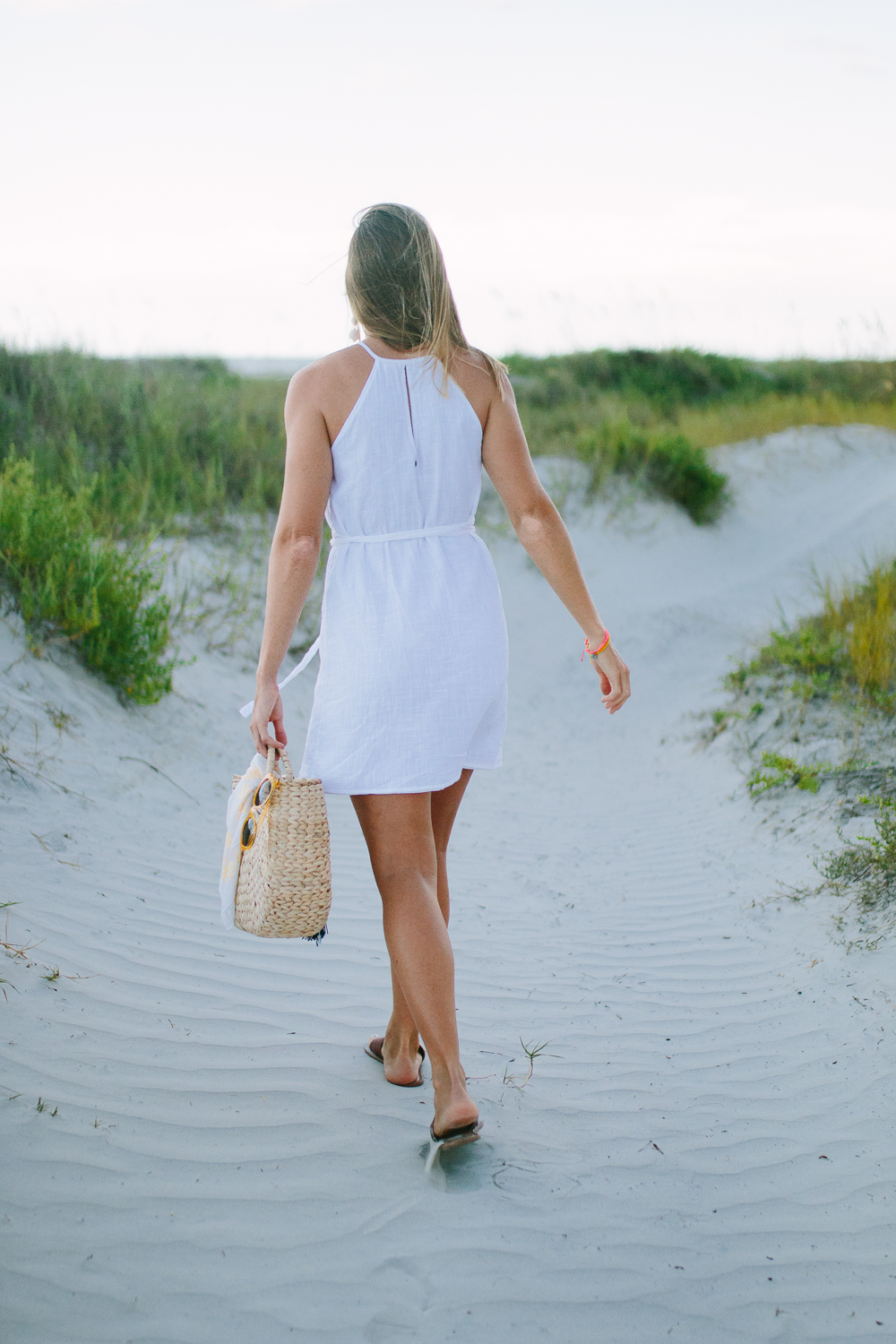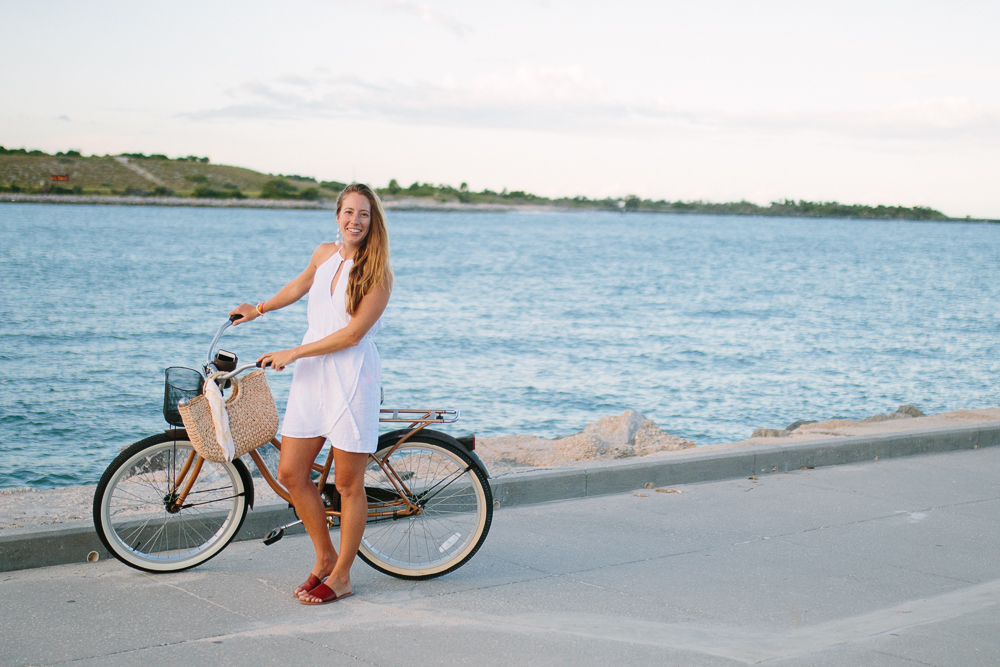 My sis and I spend the afternoon at Jetty Park a few weeks ago on a Sunday. Behind me in the photo above is where all the cruise ships come in at Port Canaveral. There's a large boardwalk, a campground and one of the prettiest beaches we have in our area. It's about a 45 minute drive from where we live, so we loaded up the bikes in the car in hopes to ride on the beach!
When we finally got to the jetty, it was so hot out and it looked super rainy. Our chances of a bike ride were looking slim. I was so bummed because I wanted to ride bikes on the beach so bad! This was the whole reason we drove here! We sat in our car for over an hour to wait out the rain and let the sun go down a bit before we went and walked on the beach. Since it looked so rainy, we decided to just go on a beach walk. During our walk I was having so much fun, I almost forgot about the bikes. That was until last minute we decided to pull them out and go for a quick ride around the parking lot. Now I need to go back to actually ride on the beach next time. Maybe once it's cooler out!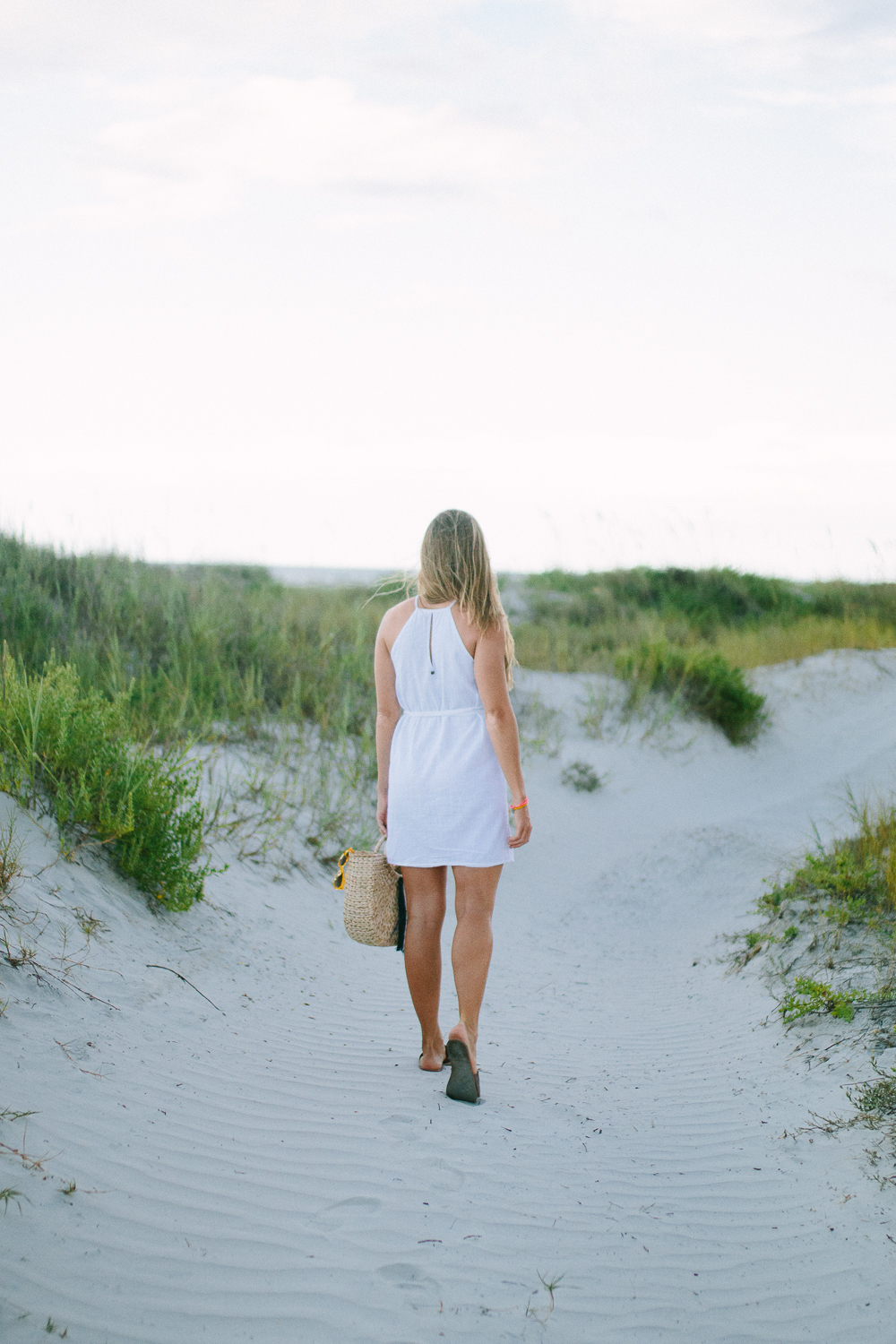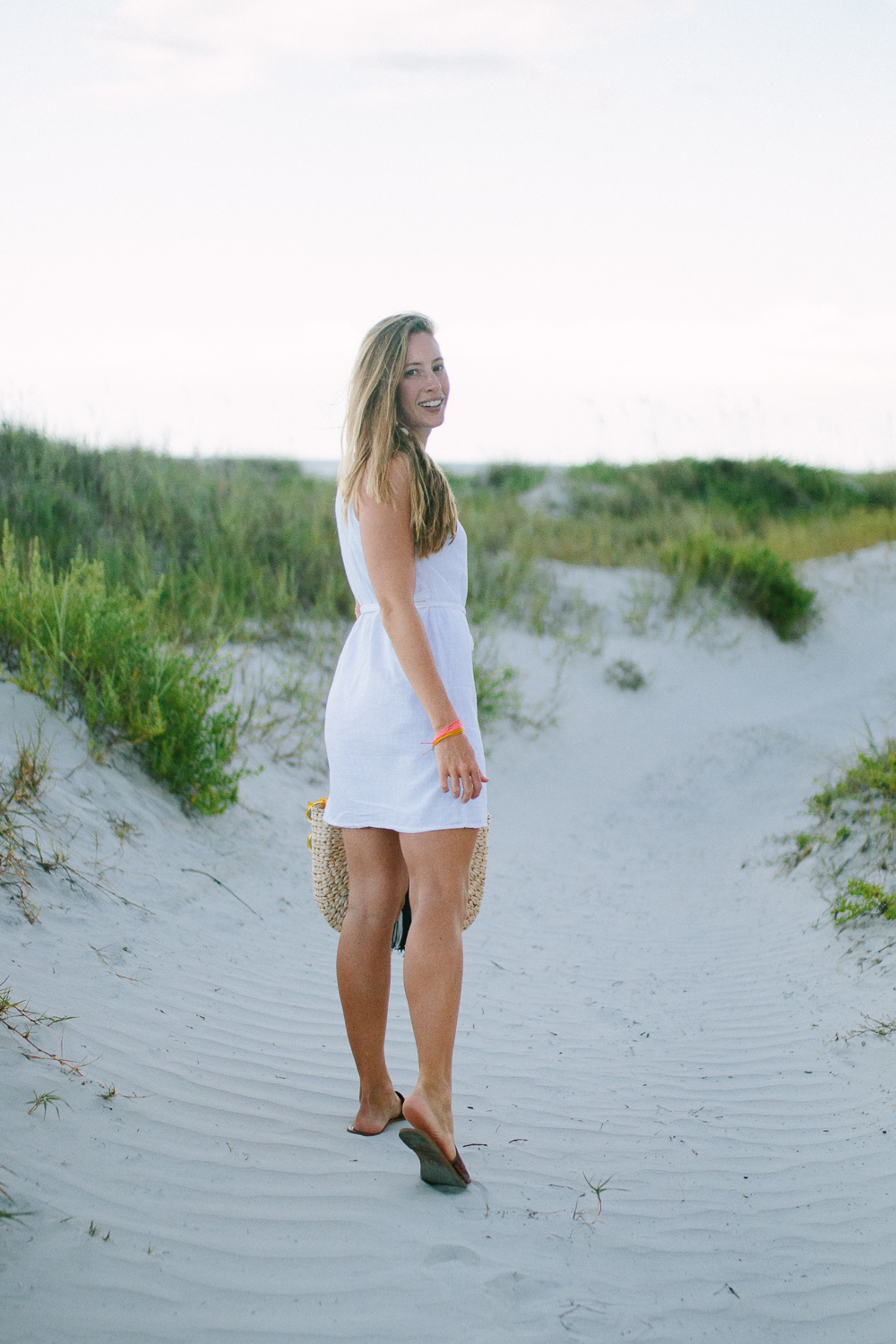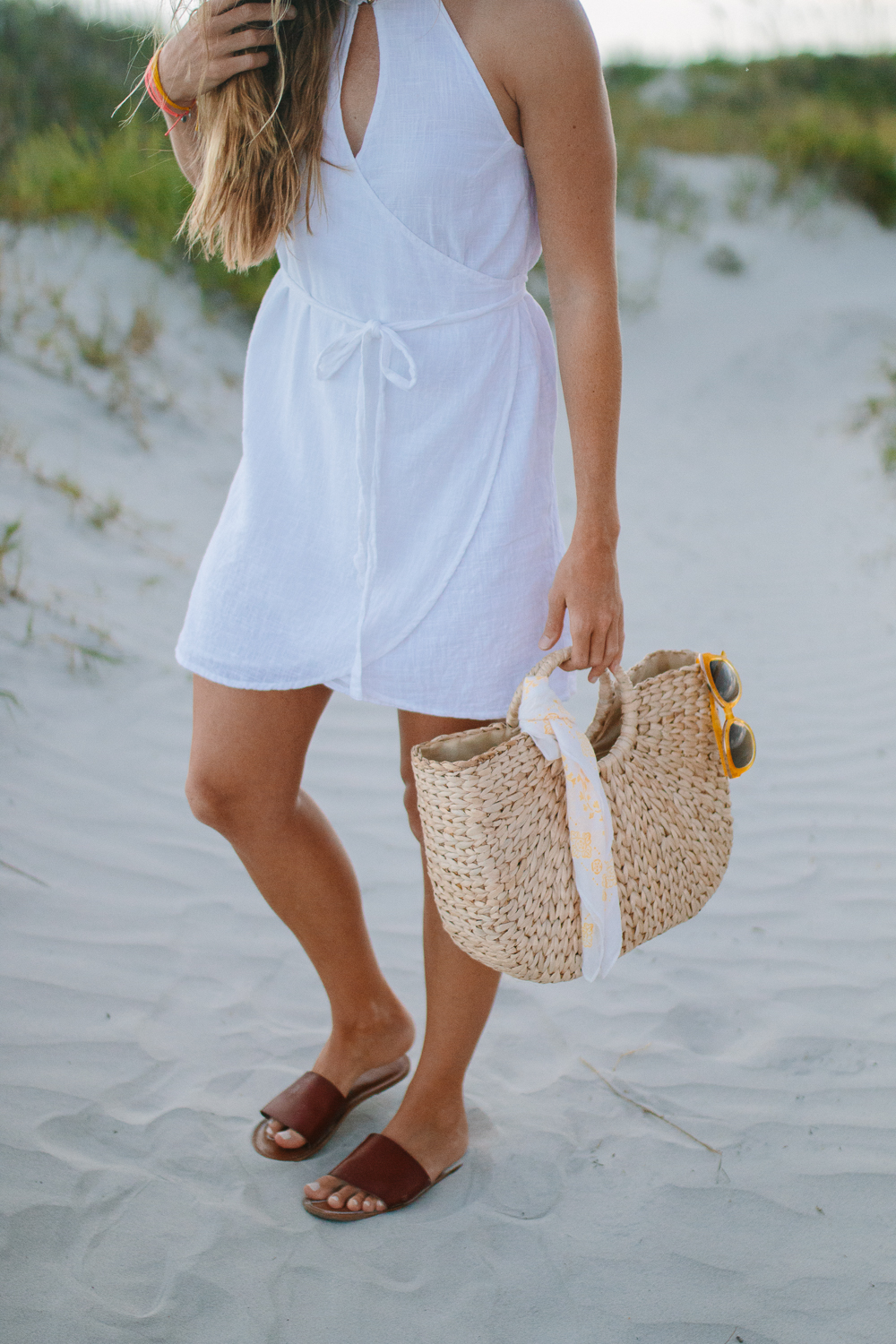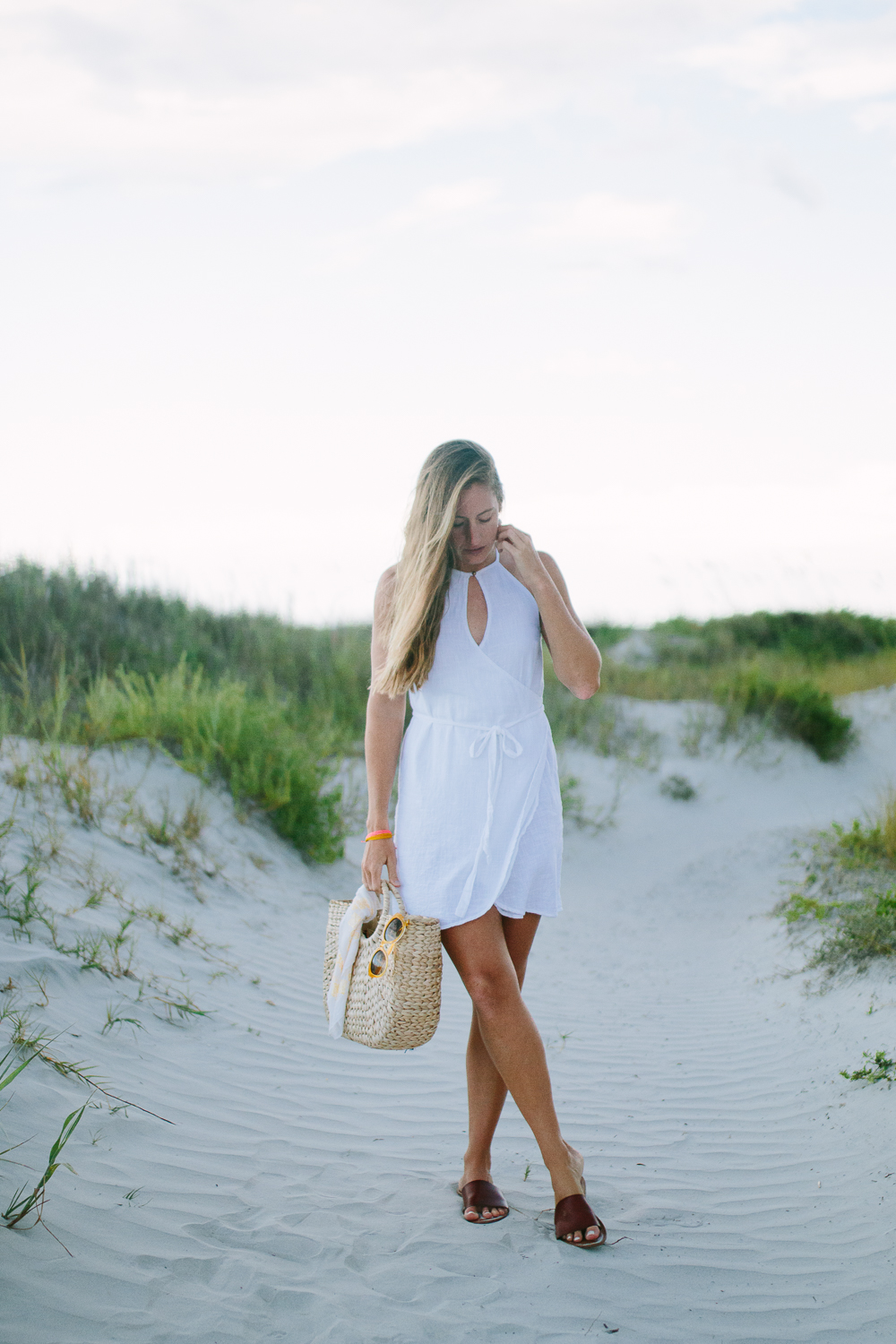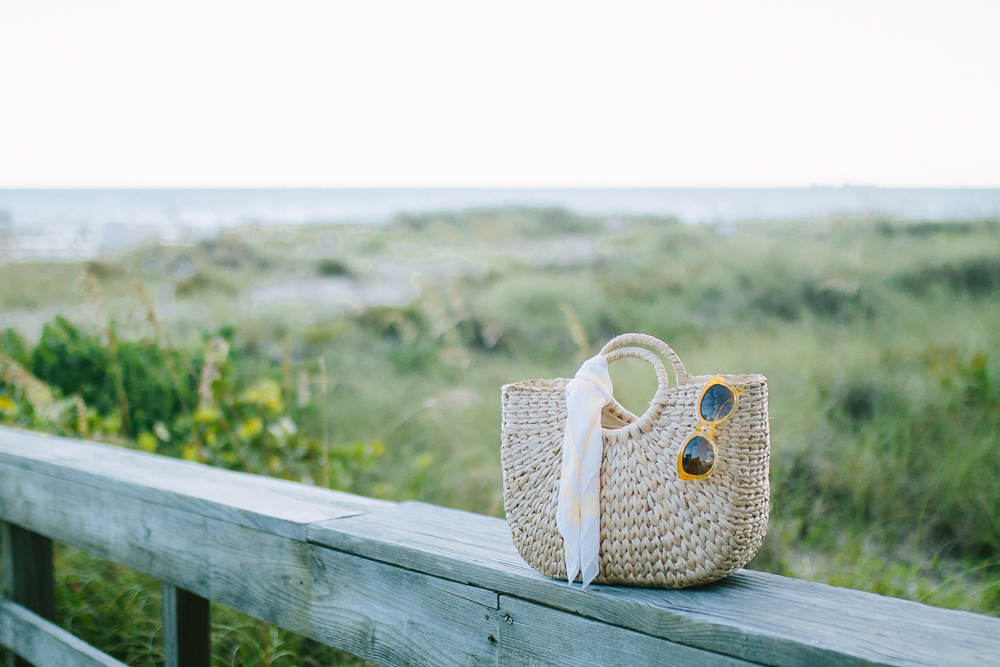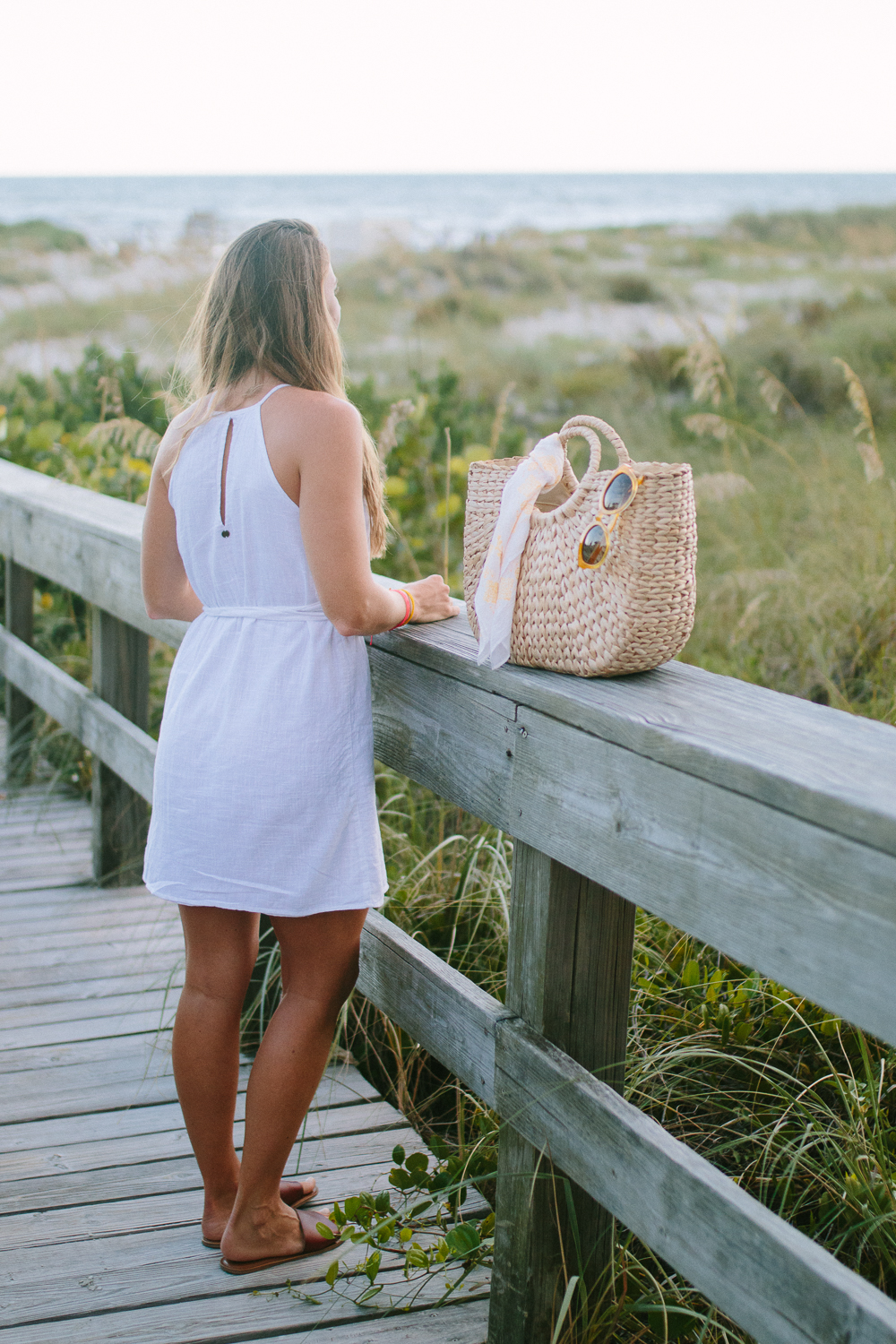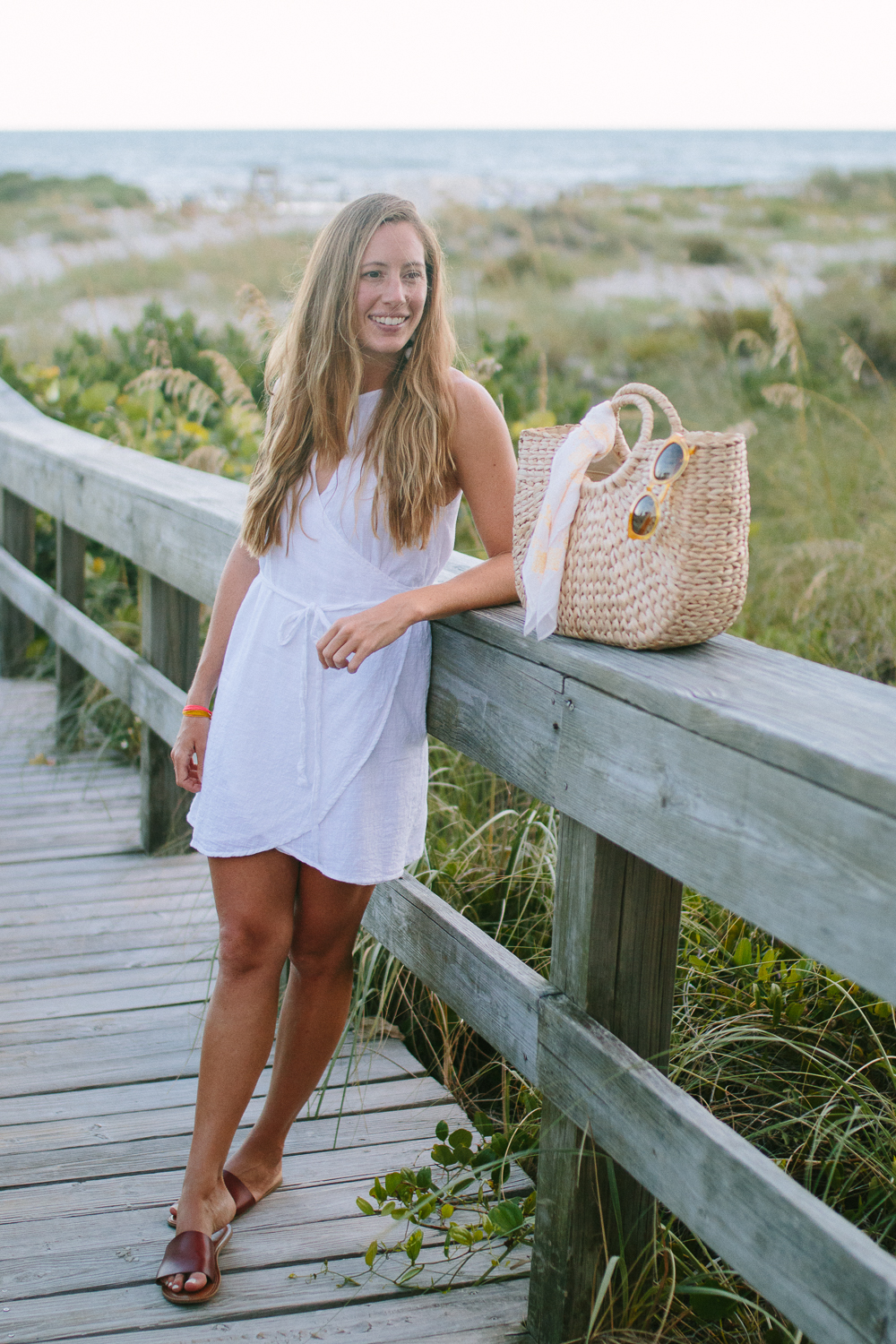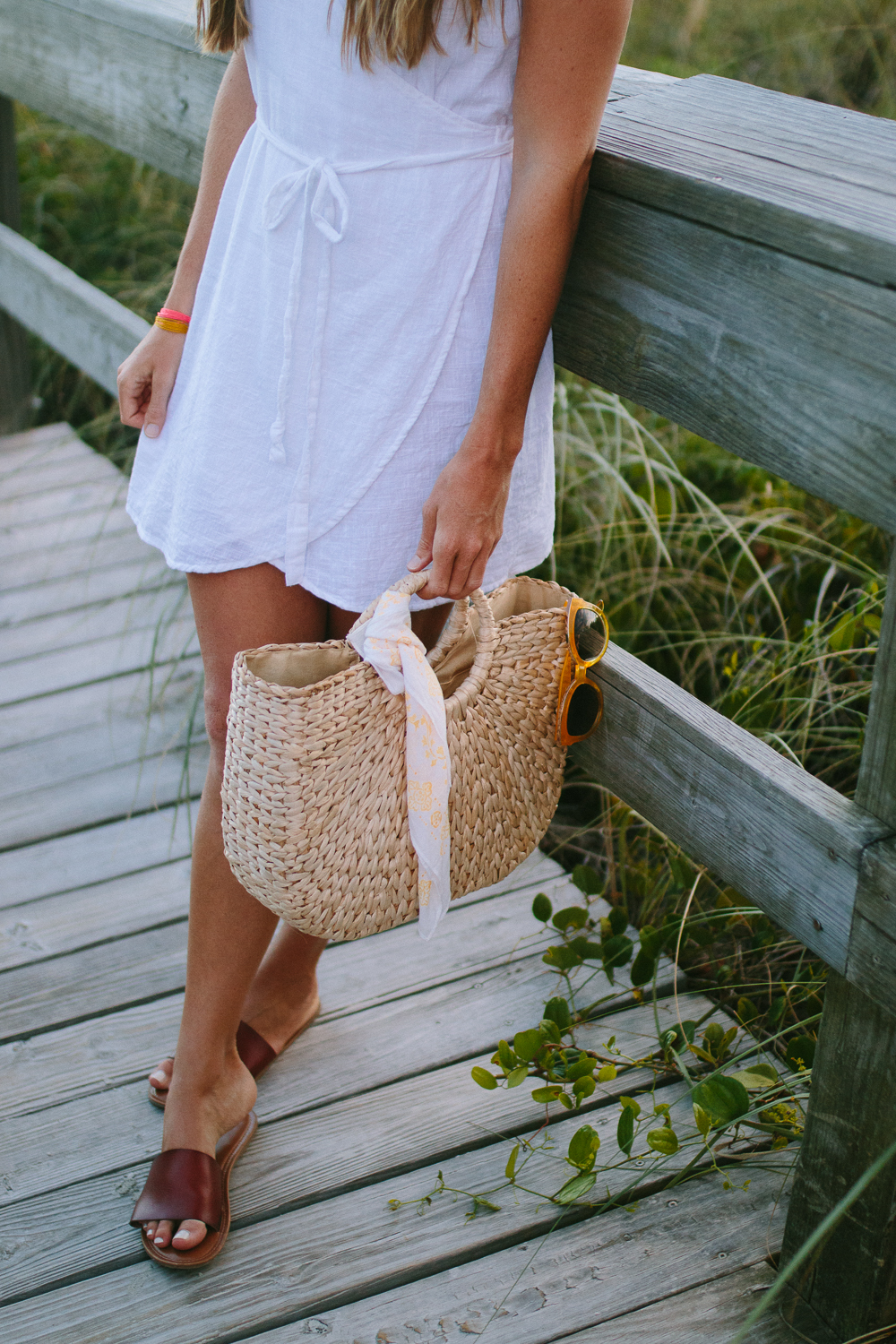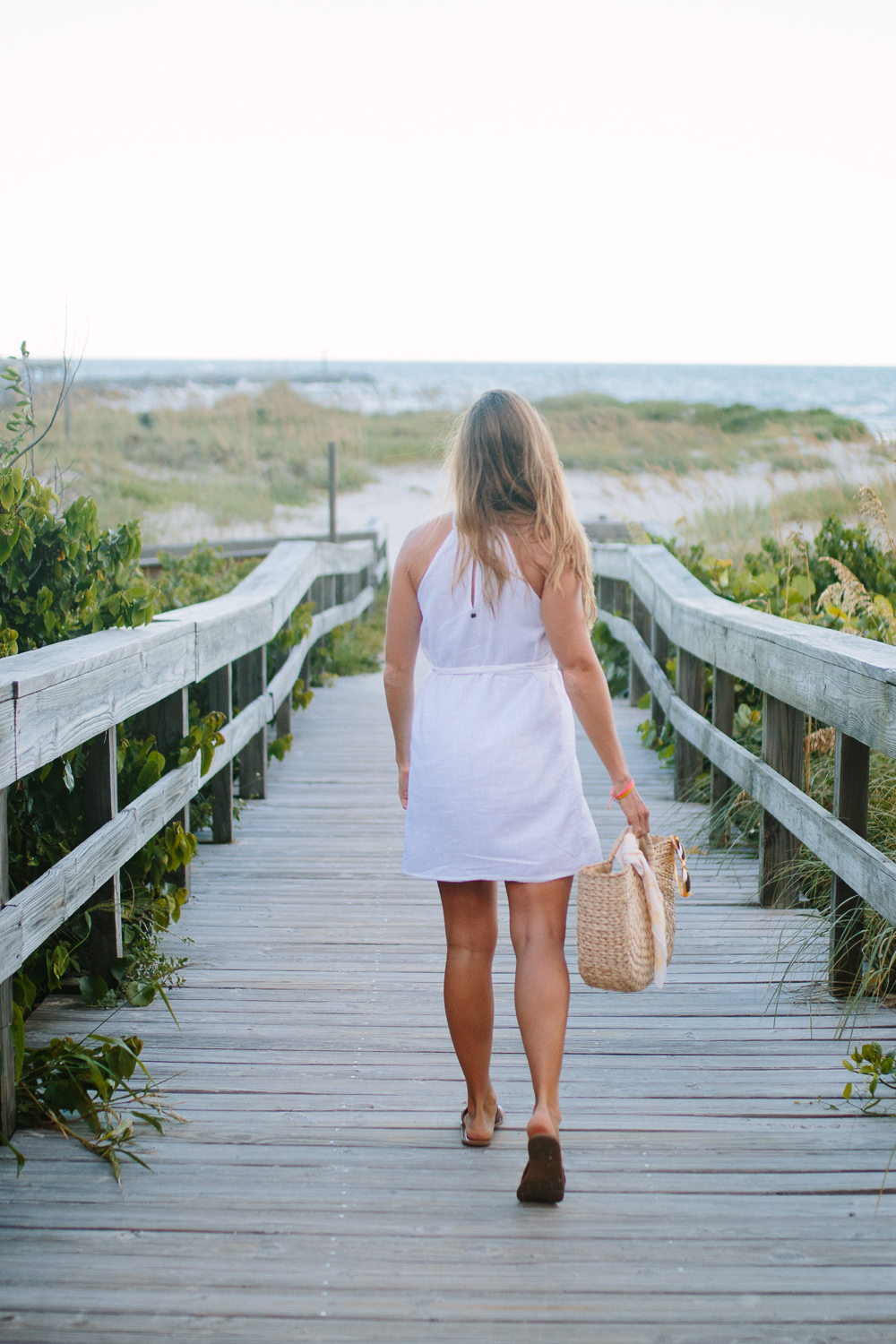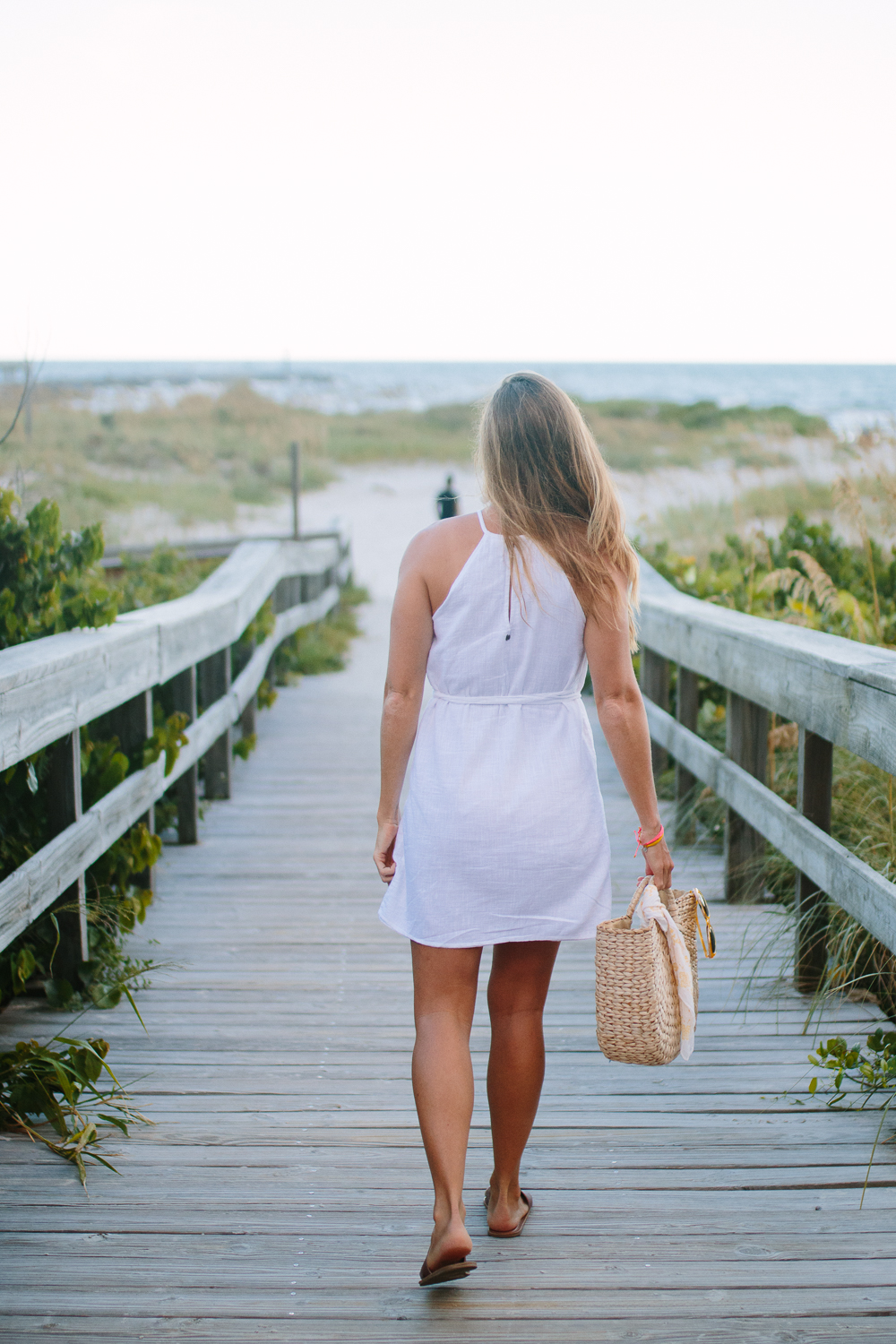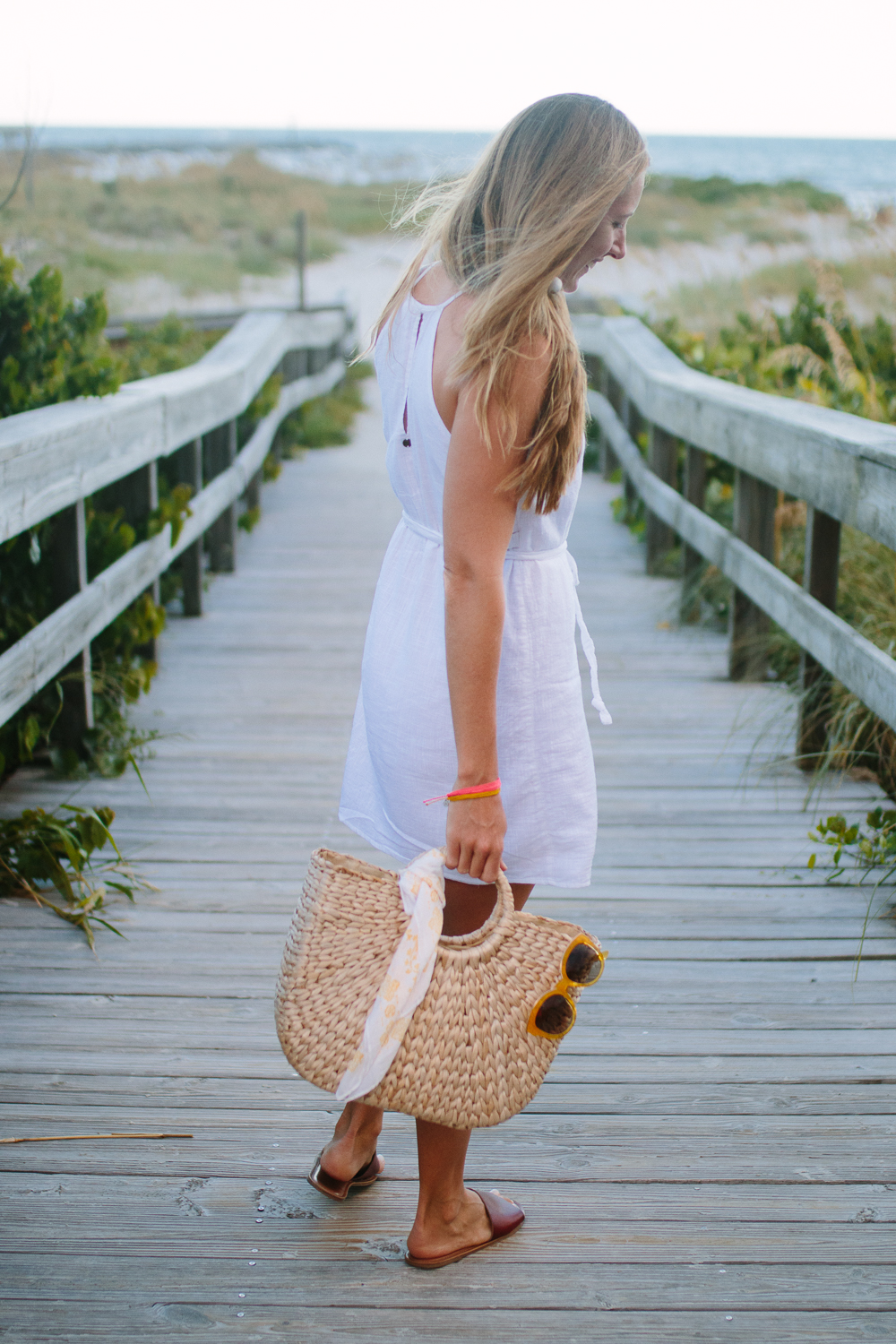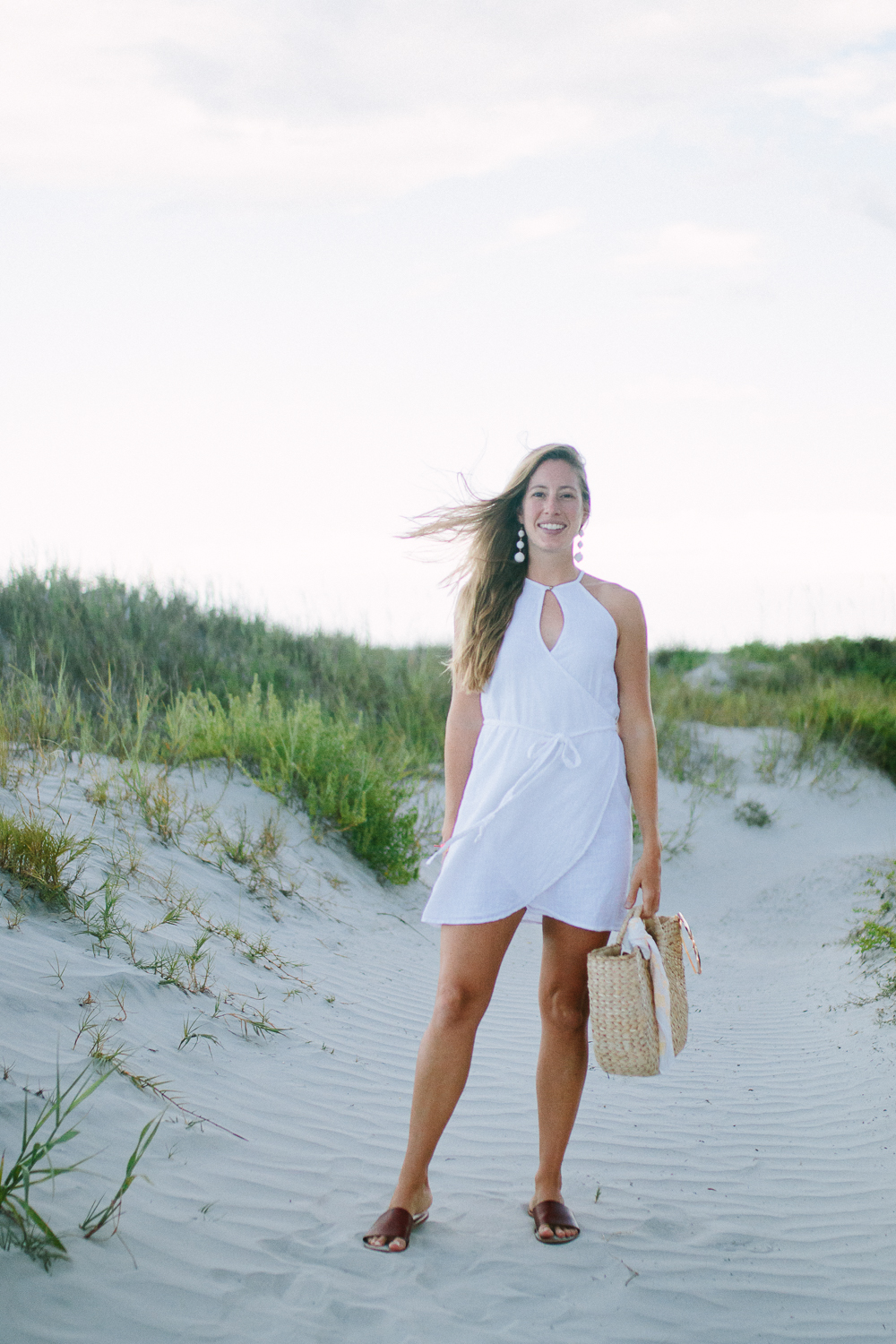 Outfit Details:
Billabong Dress (similar) / Target Sandals / Basket Bag / White Statement Earrings / Bandana / Sunglasses
Shop White Sundresses
Recent Posts:
20 Items to Pack In Your Beach Bag