As promised, I'm sharing three ways to style overalls for fall on the blog! If you follow me on Instagram, last week I posted on exactly how I would wear my overalls for fall over on Instastories. Since I'm not quite to the "swipe up" status, and can't give you all links to the items I was wearing straight on Instagram, I'm linking to each look here! Lets get started!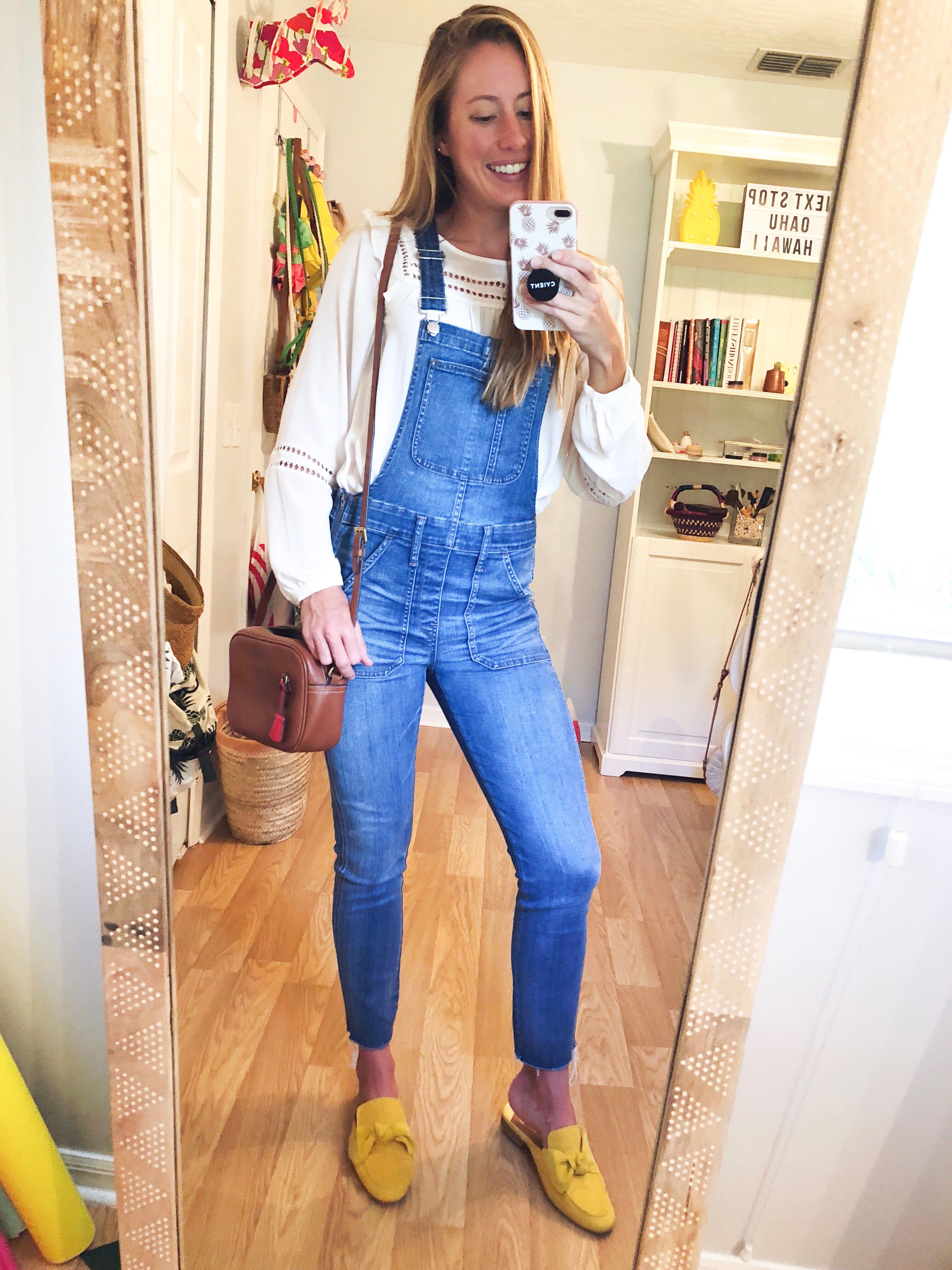 Look 1: Similar Blouse here and here, Madewell Overalls, J.Crew Bag, Similar Yellow Loafers
The overalls I'm wearing are from Madewell. They are an investment but 100% worth it to me. They fit snug but not to tight, are the perfect cropped length, have a zipper which makes it super easy to tuck in shirts and they don't stretch out! I wear these sooo much when the temps drop. I've worn them teaching middle school, shopping and just having out with friends for the night.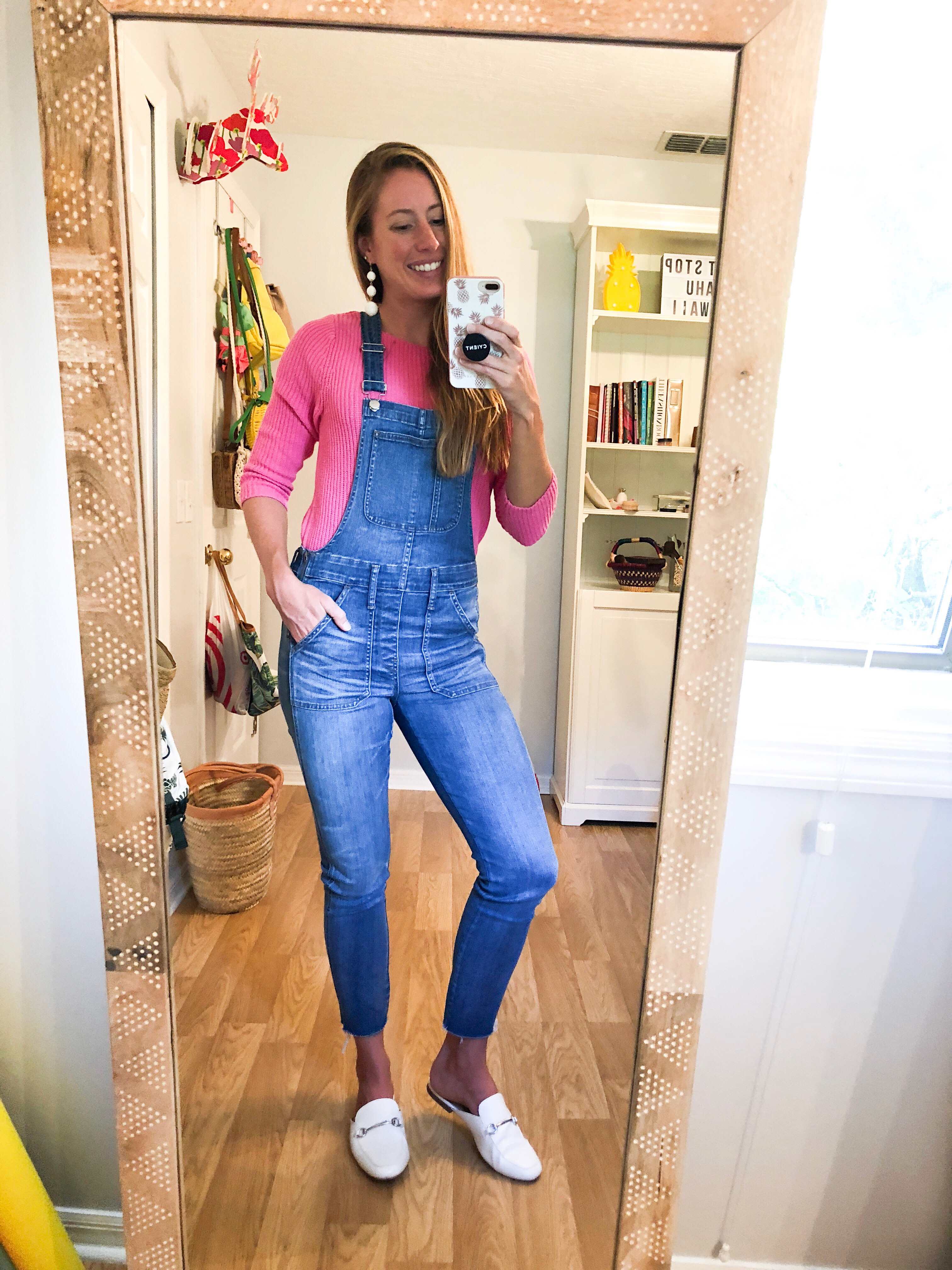 Look 2: Similar Sweater, Madewell Overalls, Target Loafers, Statement Earrings
I mentioned on Instagram that it was 90 out when I took this photo but I legit was sweating so bad in a sweater. As much as I'd love to cozy up in a sweater, I need to stick to t-shirts for now. Come fall you will catch my wearing a few versions of this outfit with different colored sweaters. My fav way to dress up denim is with a pop of color!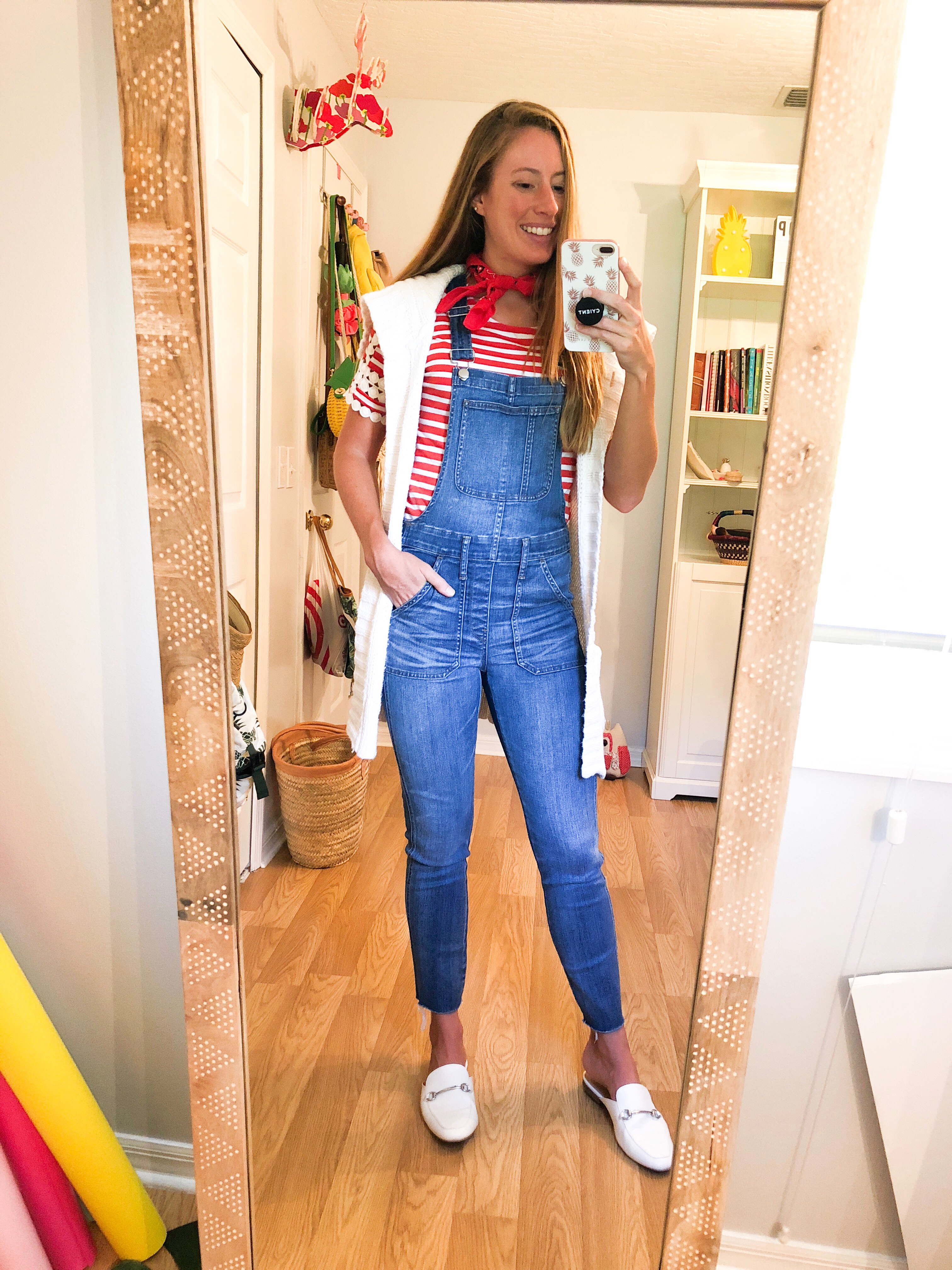 Look 3: Similar Striped Top, Similar Cardigan, Madewell Overalls, Target Loafers, Bandana
The majority of the time when I wear overalls, I style them with some type of striped top. I plan on purchasing a long sleeve striped top so I can wear it with my overalls during the winter.
Hope you all are having a great weekend!!!! Mine was spent resting and going to the beach after a full week of subbing for a High School class. Since I don't have a job right now, I decided to sub for a little to bring in extra income. Turns out I signed up for what I thought would be an Early Childhood class with teenagers but ended up having to help babysit one year olds all week ha! It was deff a surprise but made the best of it hanging with the little ones for a few days. I left with with tons of funny stories.
I have some fun posts coming this week all about what to wear to a wedding and summer swim sales, so be sure to check back!!!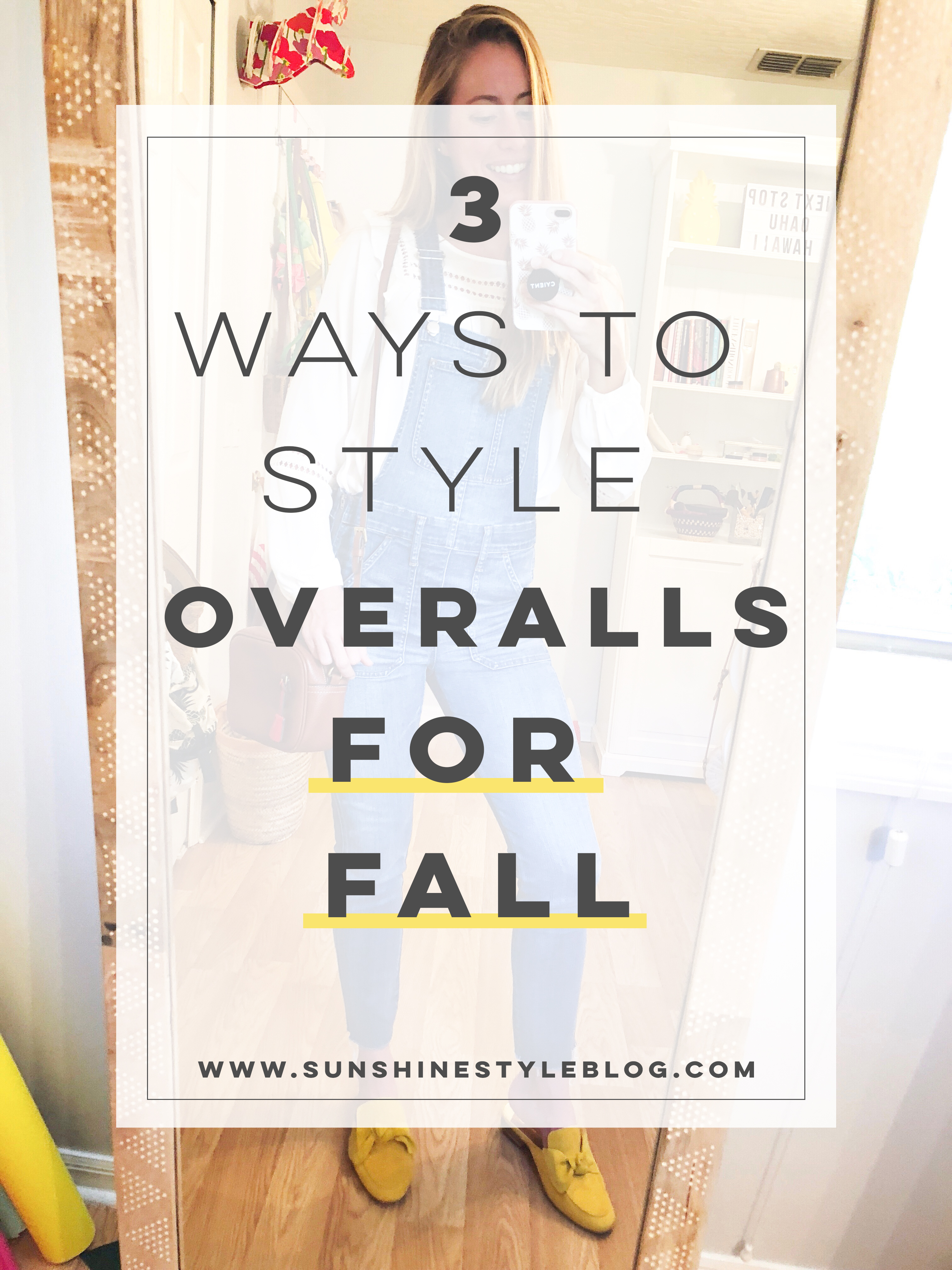 Recent Posts:
20 Items to Pack in Your Beach Bag