Every year since I was a little girl I have always bought a new outfit to wear on my Birthday (Hello shopping at Limited Too! Anyone remember that store? haha). This Birthday was no different. Operation "find the perfect birthday dress" had commenced the beginning of March.
With off-the-shoulders being the best Spring trend ever invented (all opinions are my own) I started searching around the internet for the perfect stylish yet classic piece to wear on my special day. The heavens opened up when I spotted this adorable off-the-shoulder blue ruffled striped dress from LOFT on their Instagram. With just the click of a button (and 40% off LOFT sales) my soon to be Birthday dress was on it's way to it's new home.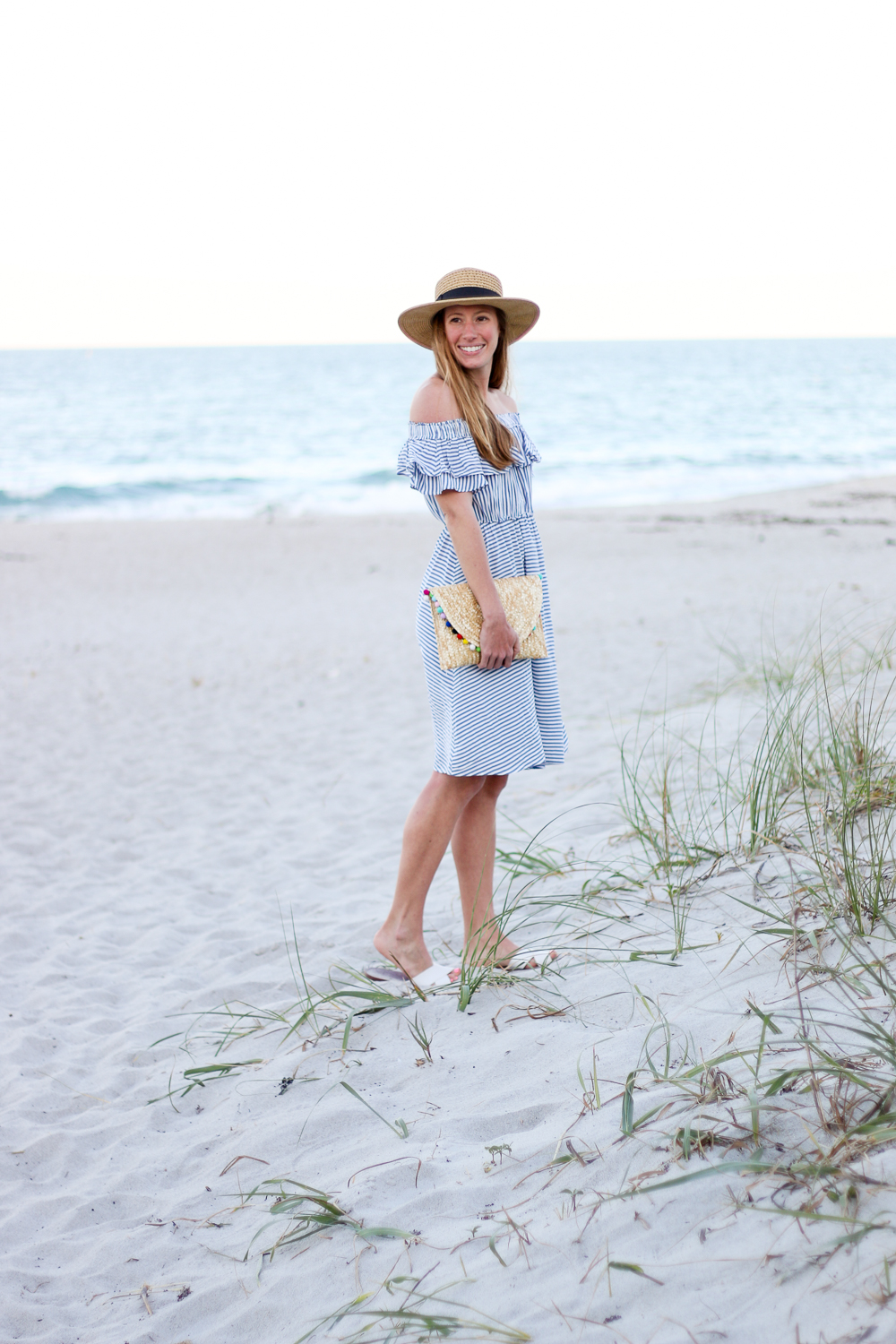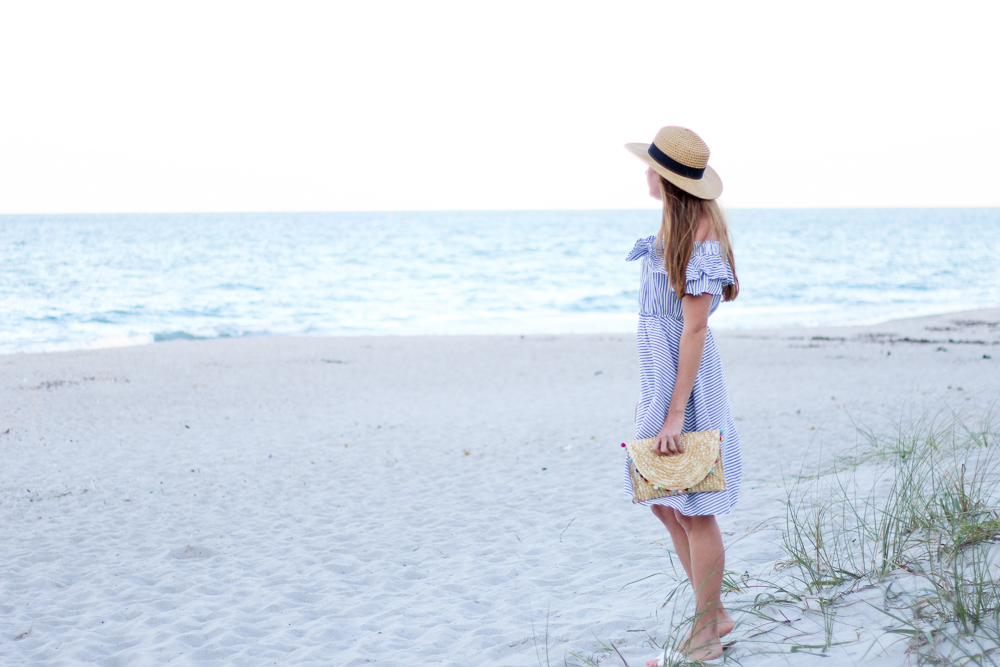 LOFT Dress | Pom Pom Clutch | Kohl's Hat | Gap Shoes (similar)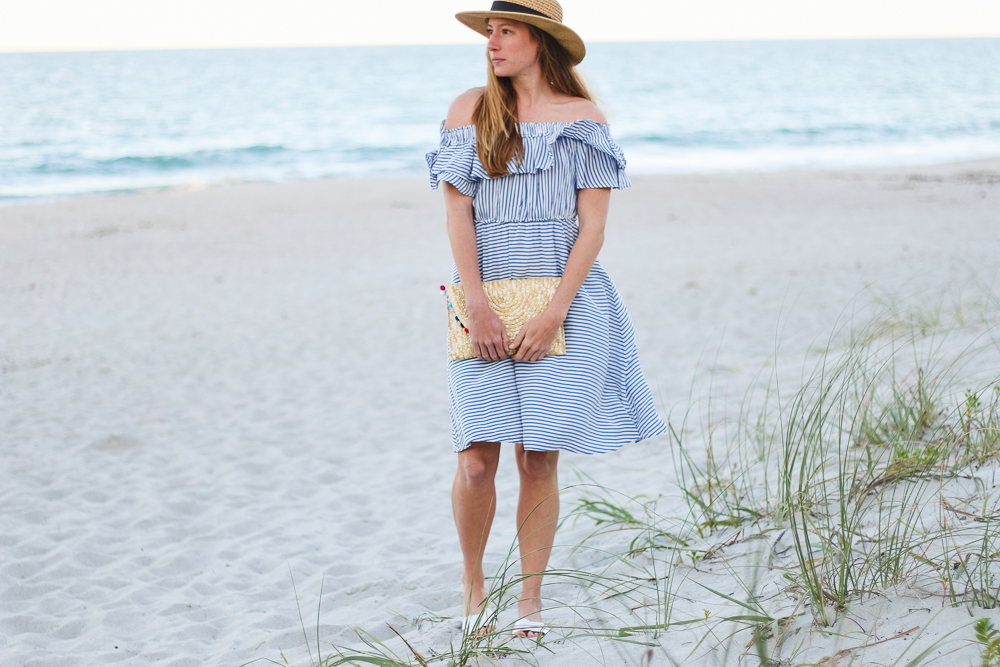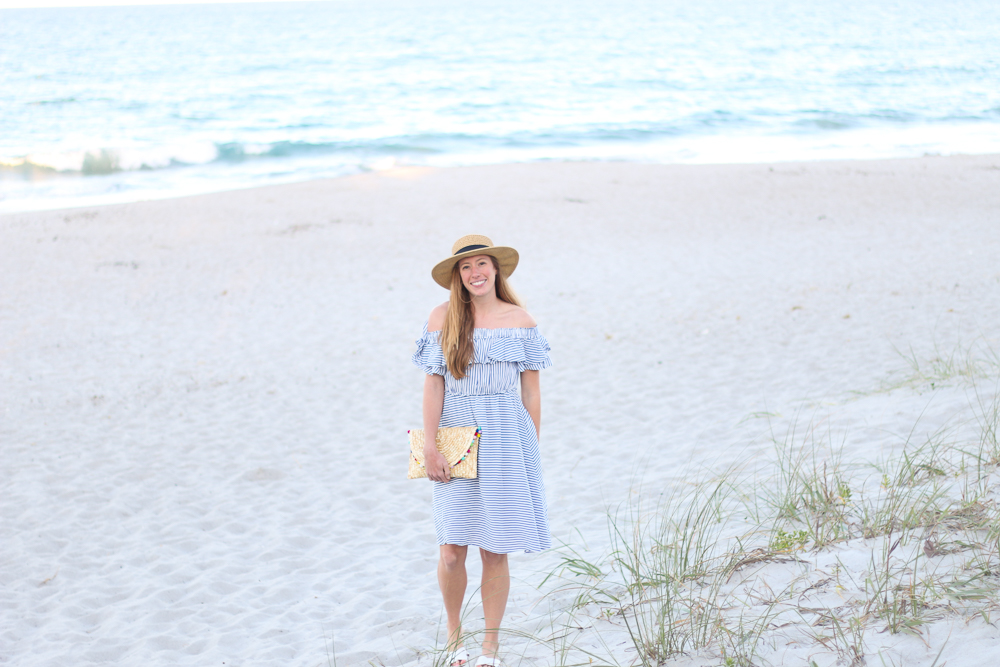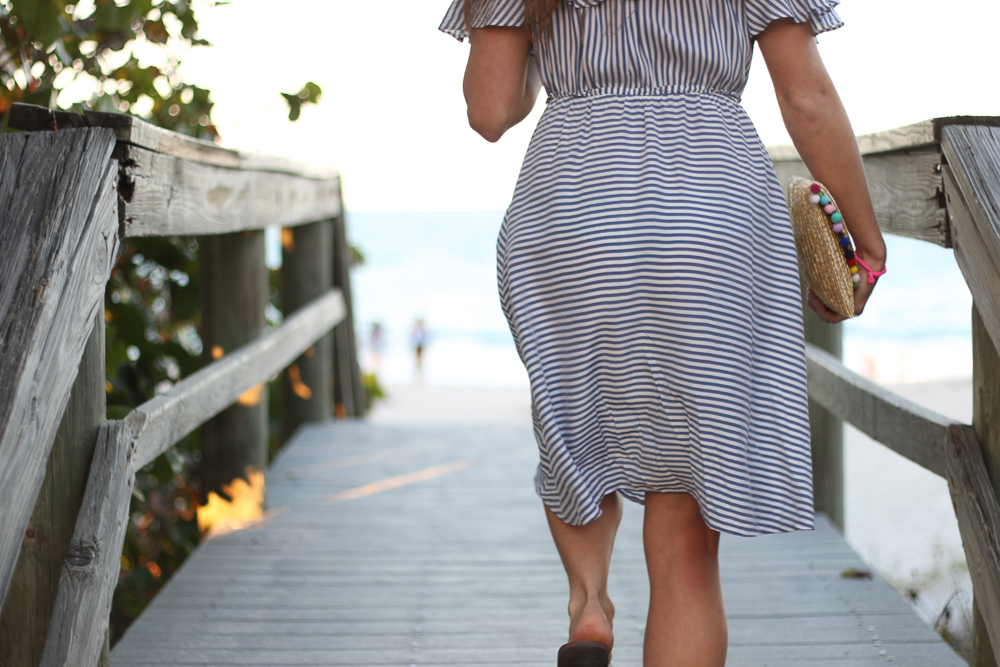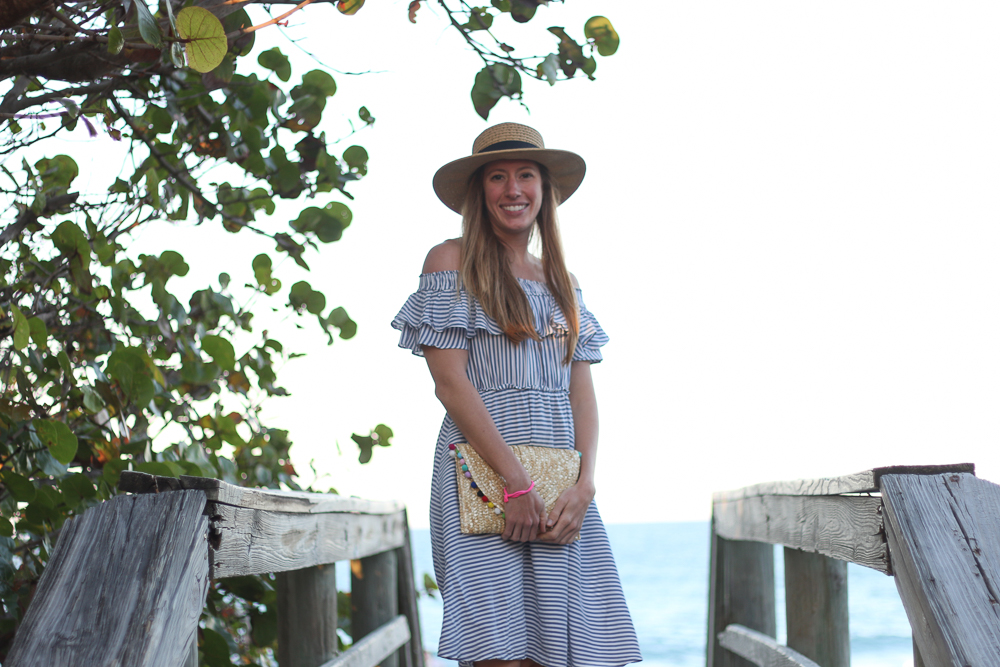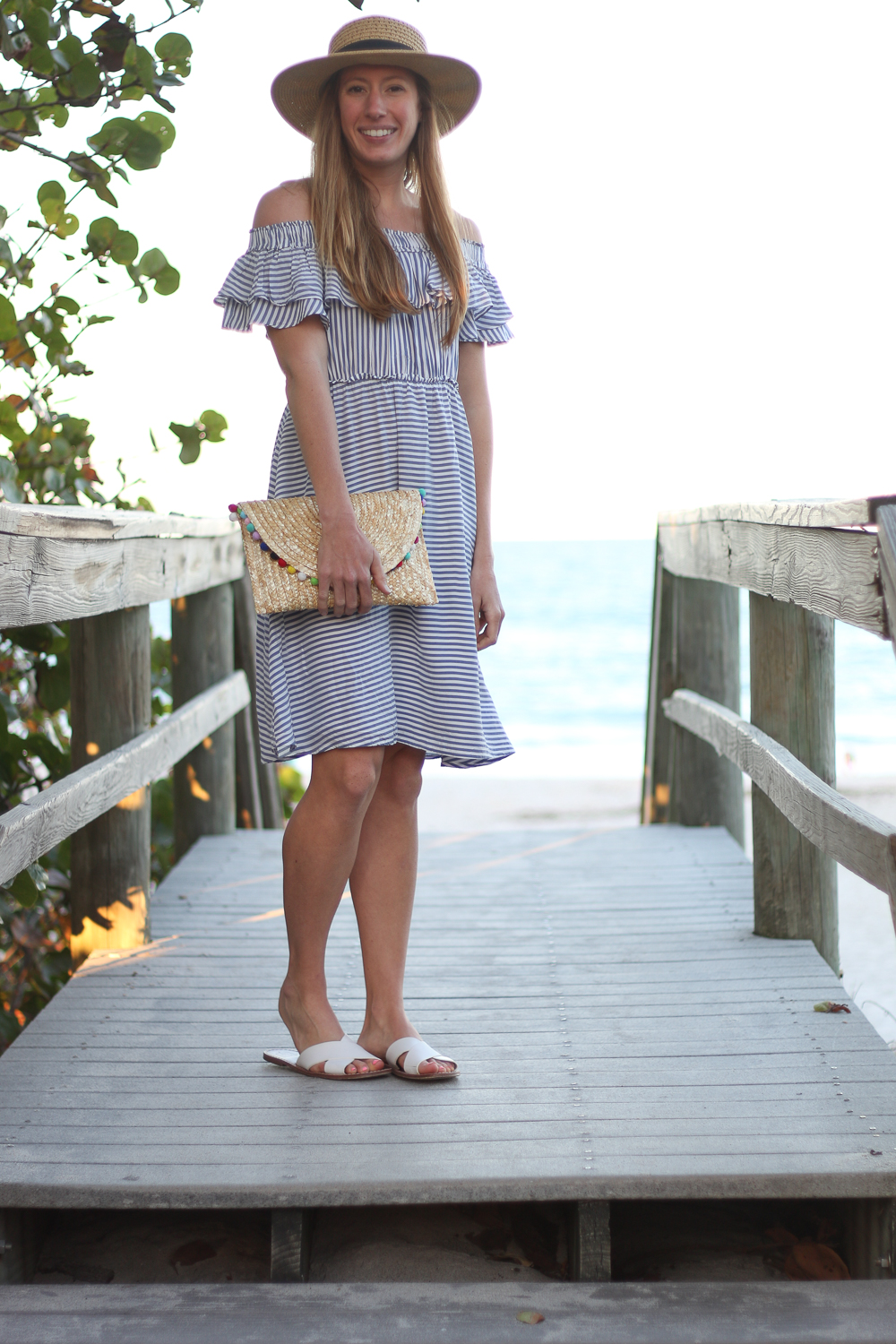 I planned the perfect night around my dress (only slightly joking). I wore it to dinner at a local restaurant with my family and ice cream on the beach afterwards. In case you missed it, I wrote a full recap of my birthday weekend here. Man I just love the beach and being able to enjoy taking photos with such a beautiful backdrop. It's a Birthday night (and outfit) I will never forget.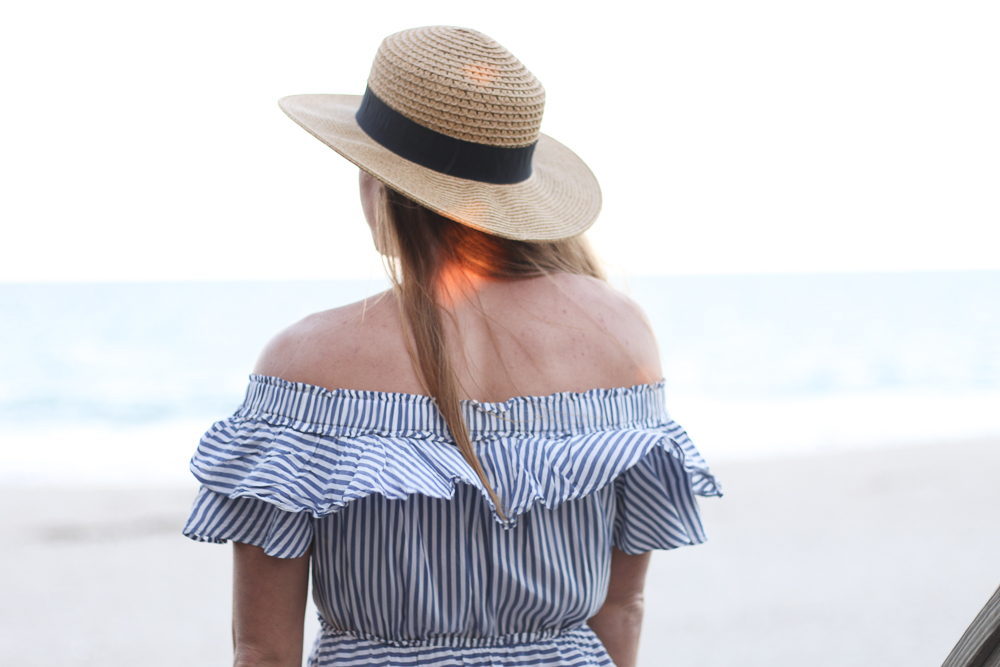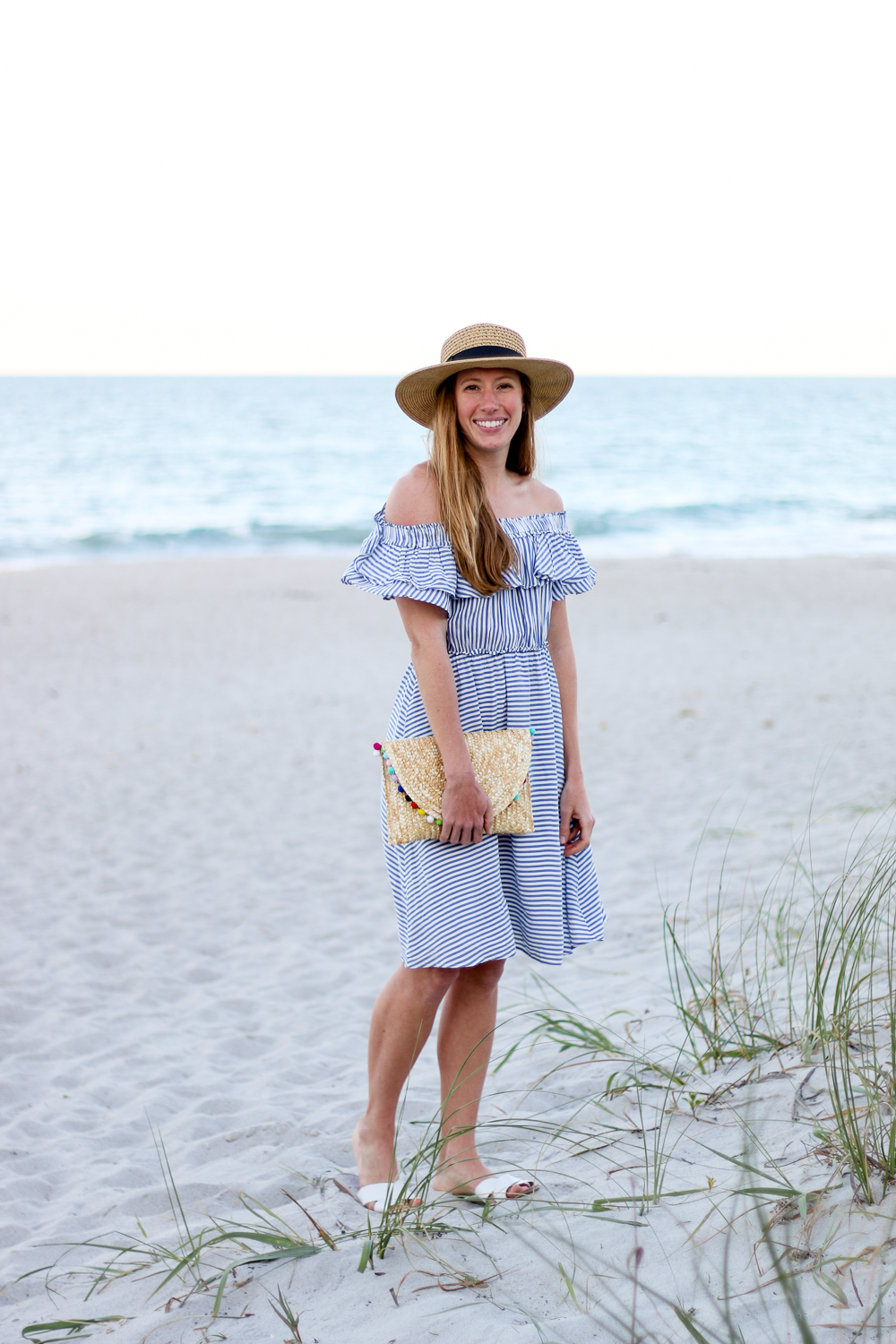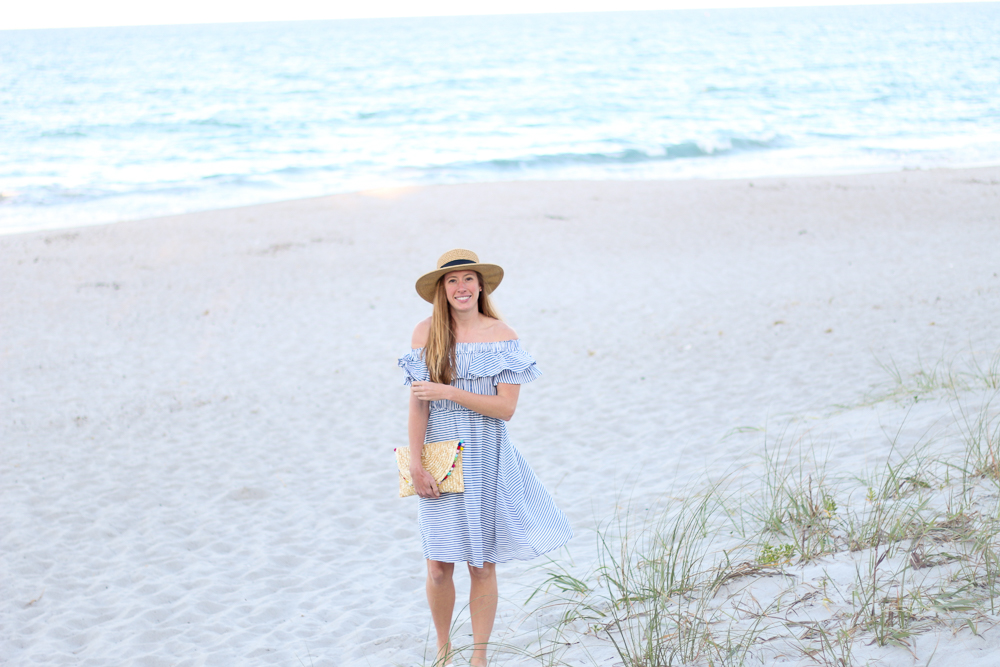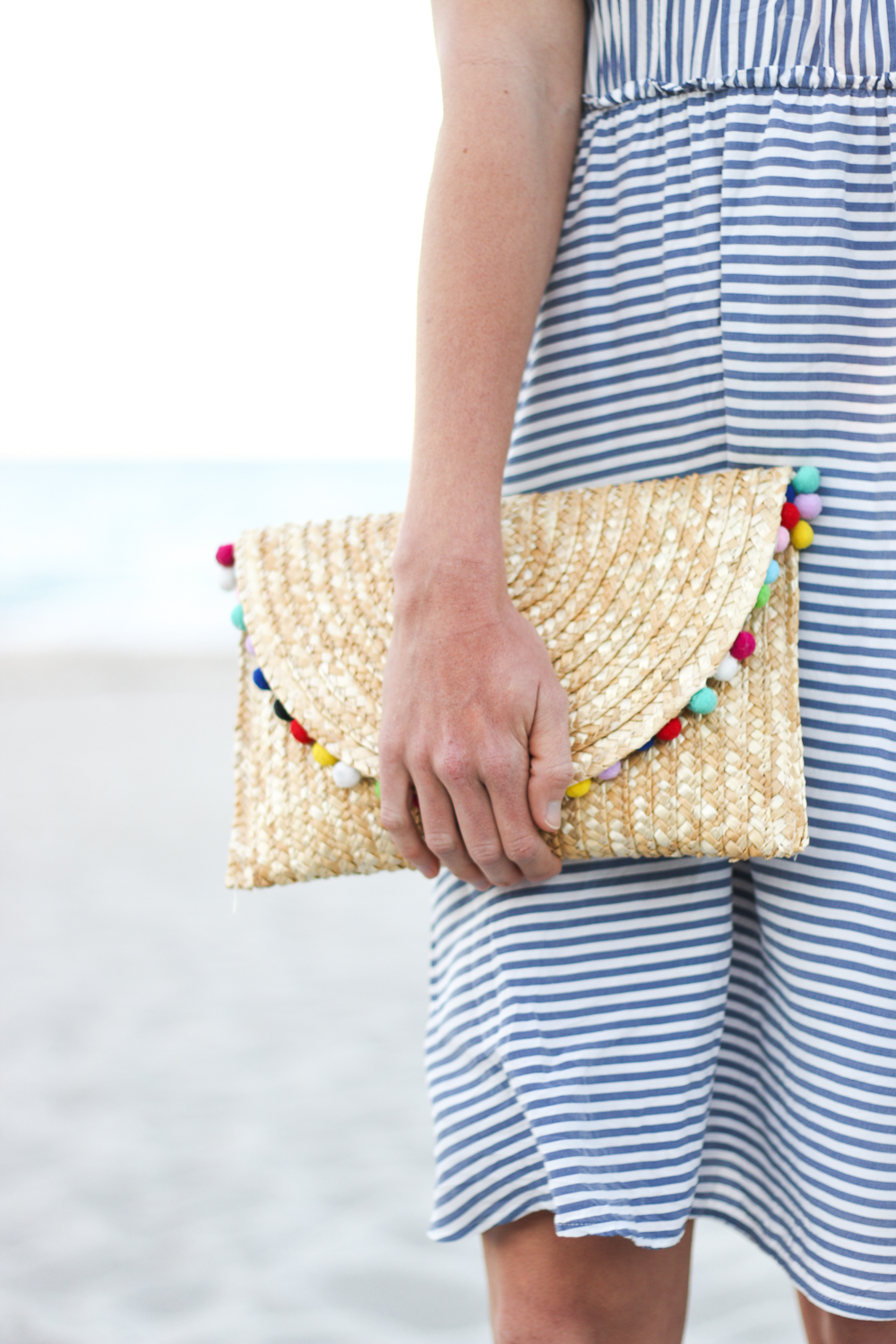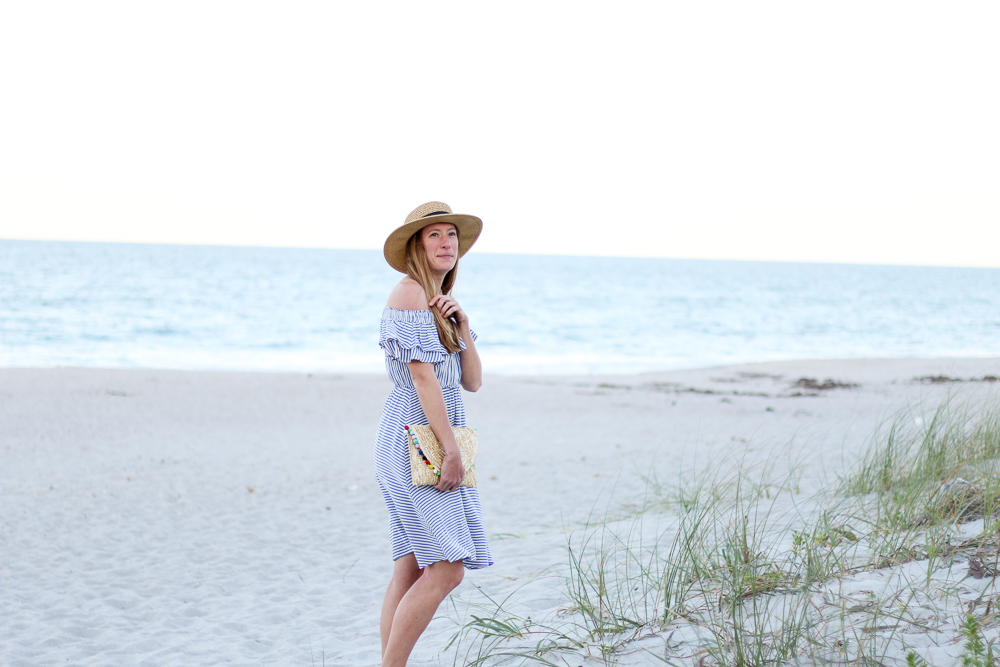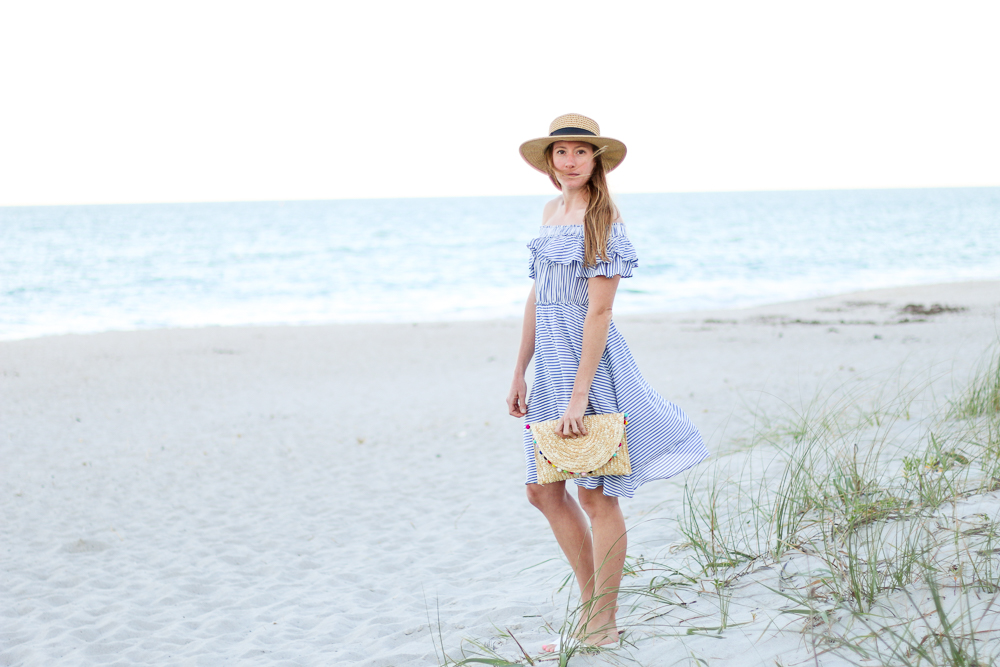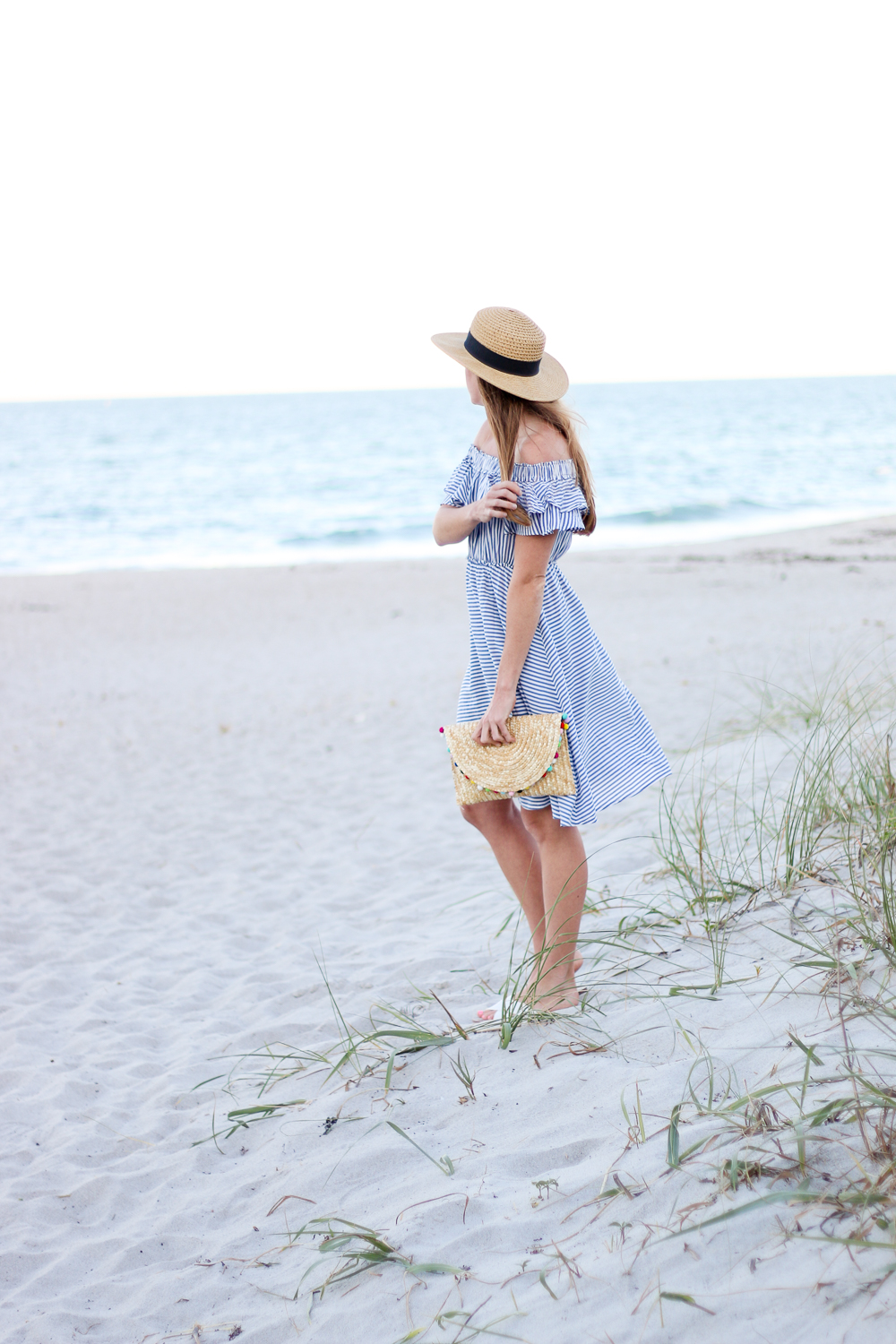 LOFT Dress | Pom Pom Clutch | Kohl's Hat | Gap Shoes (similar)
There is honestly nothing I don't like about this off-the-shoulder dress! This fit is amazing (ordered an XS), plus the girly ruffles and the striped pattern only add to it's greatness. When I first ordered it I was concerned it may be to frilly for me but it's the perfect amount of feminine and structured. For those who don't know, I don't do frills, just not me.
There are ties on the dress that tie at the shoulders but I tucked them into the dress. Either way the dress looks great but since we were outside I wanted to show more skin. The dress can easily be dressed up with wedges and fun earrings for Spring and summer outdoor weddings. I kept it casual since I planned on walking on the beach after dinner and a belly full of ice cream.
I can already tell this dress will get so much use over the summer. What I really hate is buying super trendy pieces and then not being able to wear them for years to come. That's not the case with this dress. I can't wait to invest in some more casual off-the-shoulder dresses. Their my go-to after long beach days and summer heat. Plus, just think how cute you will look showing up to a friends BBQ wearing such a fun style dress like this striped one here or this tribal print one!
Save
Save
Save
Save
Save
Save
Save
Save
Save
Save
Save