Hope everyone had a great weekend! This is what I would call my "Birthday weekend". Sunday was my actual Birthday but my family, boyfriend and I celebrated on Saturday. In the morning my boyfriend and I went strawberry picking at Sledds's Farm (the same place who had the sunflower maze last year!). The only other plans we had were dinner with my fam and ice cream on the beach afterwards.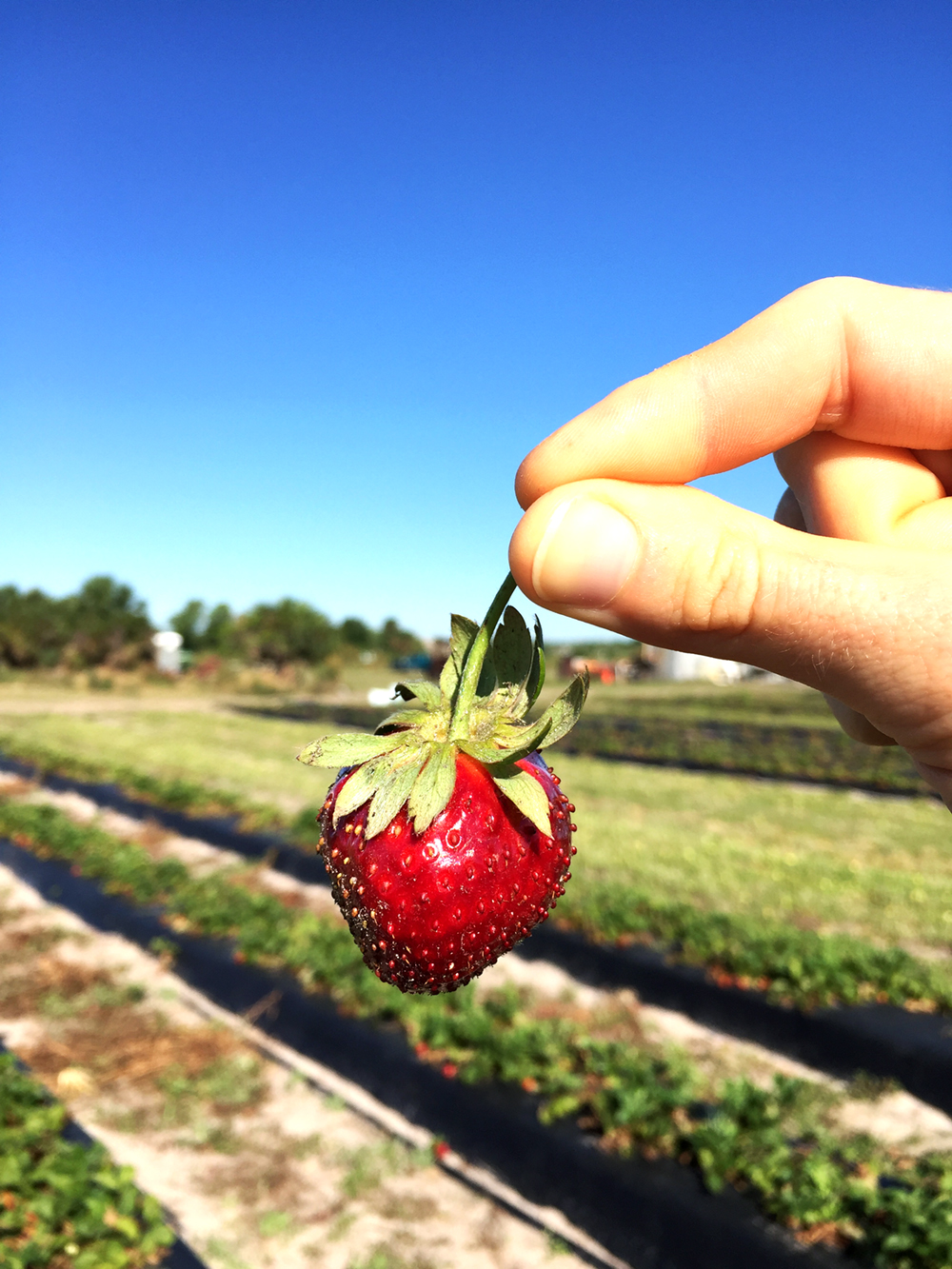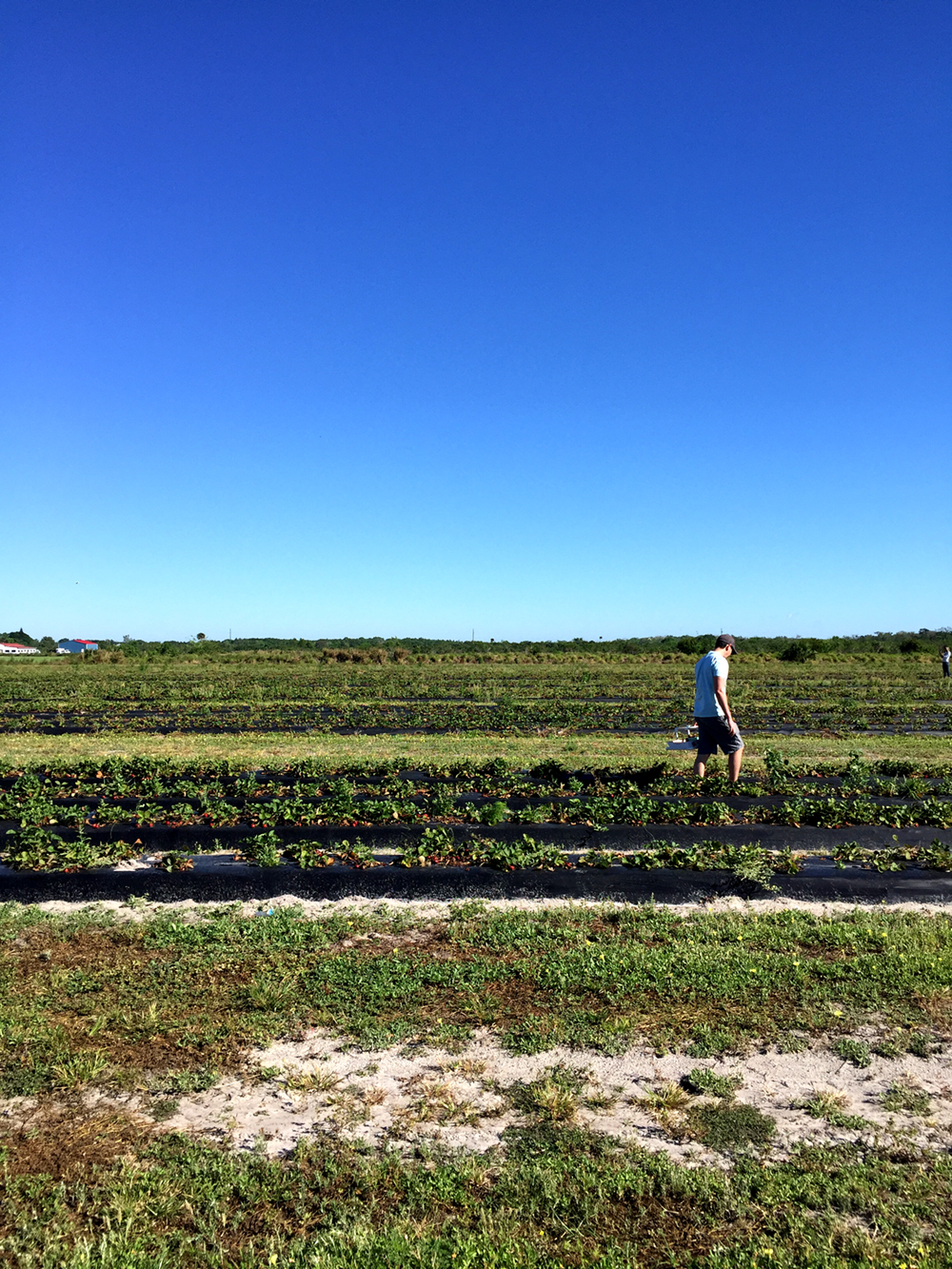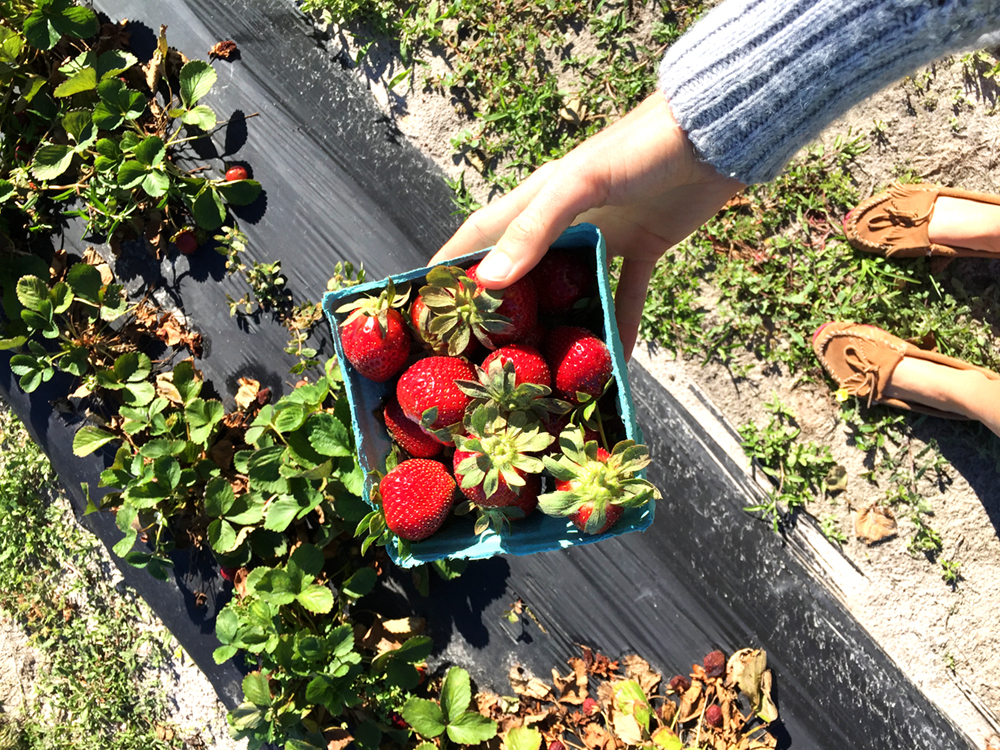 Strawberry season is basically over, so we had very slim pickings. I had been wanting to go for a while we just didn't have a free Saturday morning to do so until this weekend. Josh had been strawberry picking before but it was  a new experience for me. I loved it! I could pick strawberries all day long. It only took about 30 minutes to fill 2 baskets full. We took a walk around the farm, looked at all of the veggies growing like broccoli, squash, cucumbers and giant zucchinis and then we were done.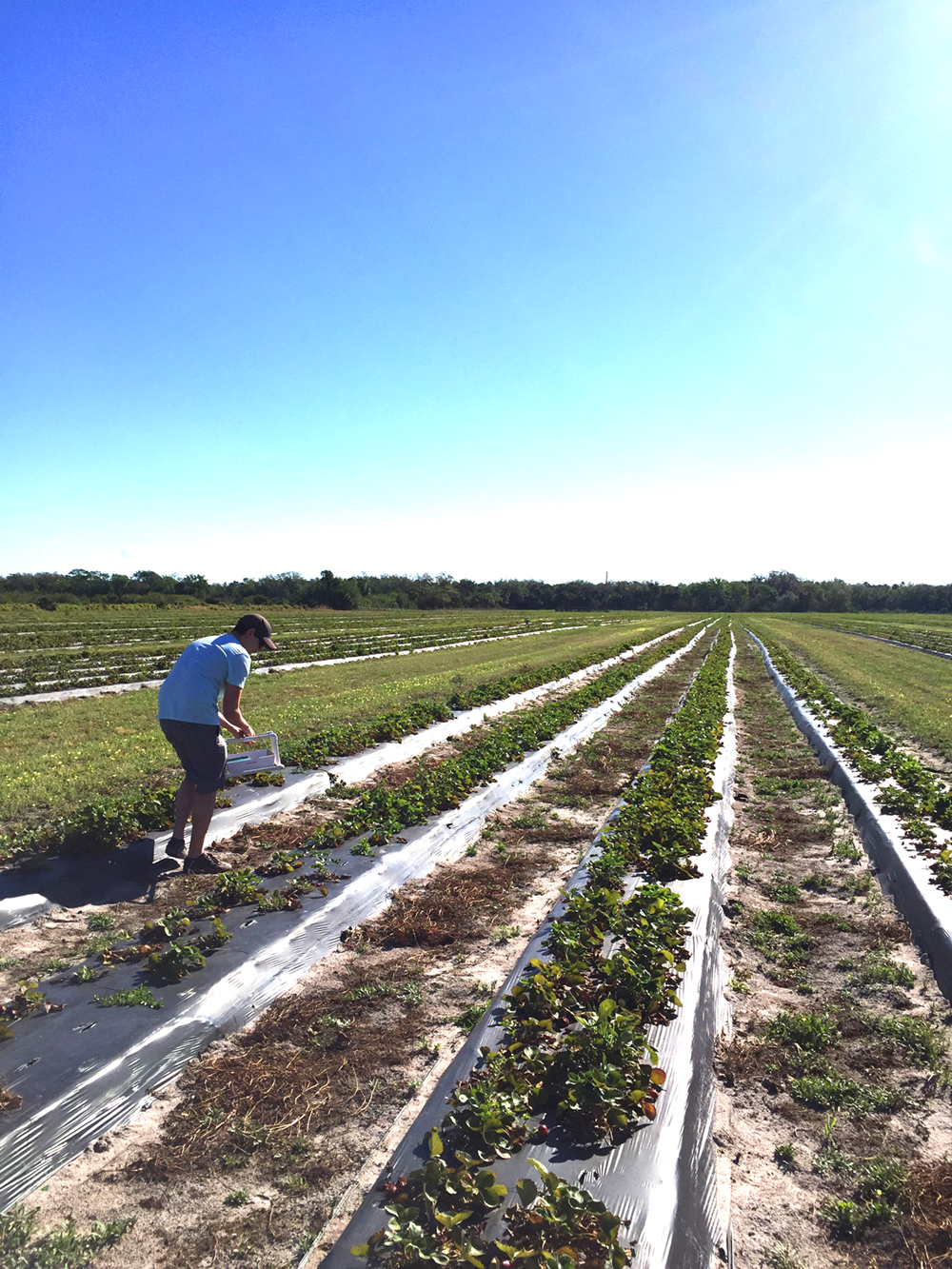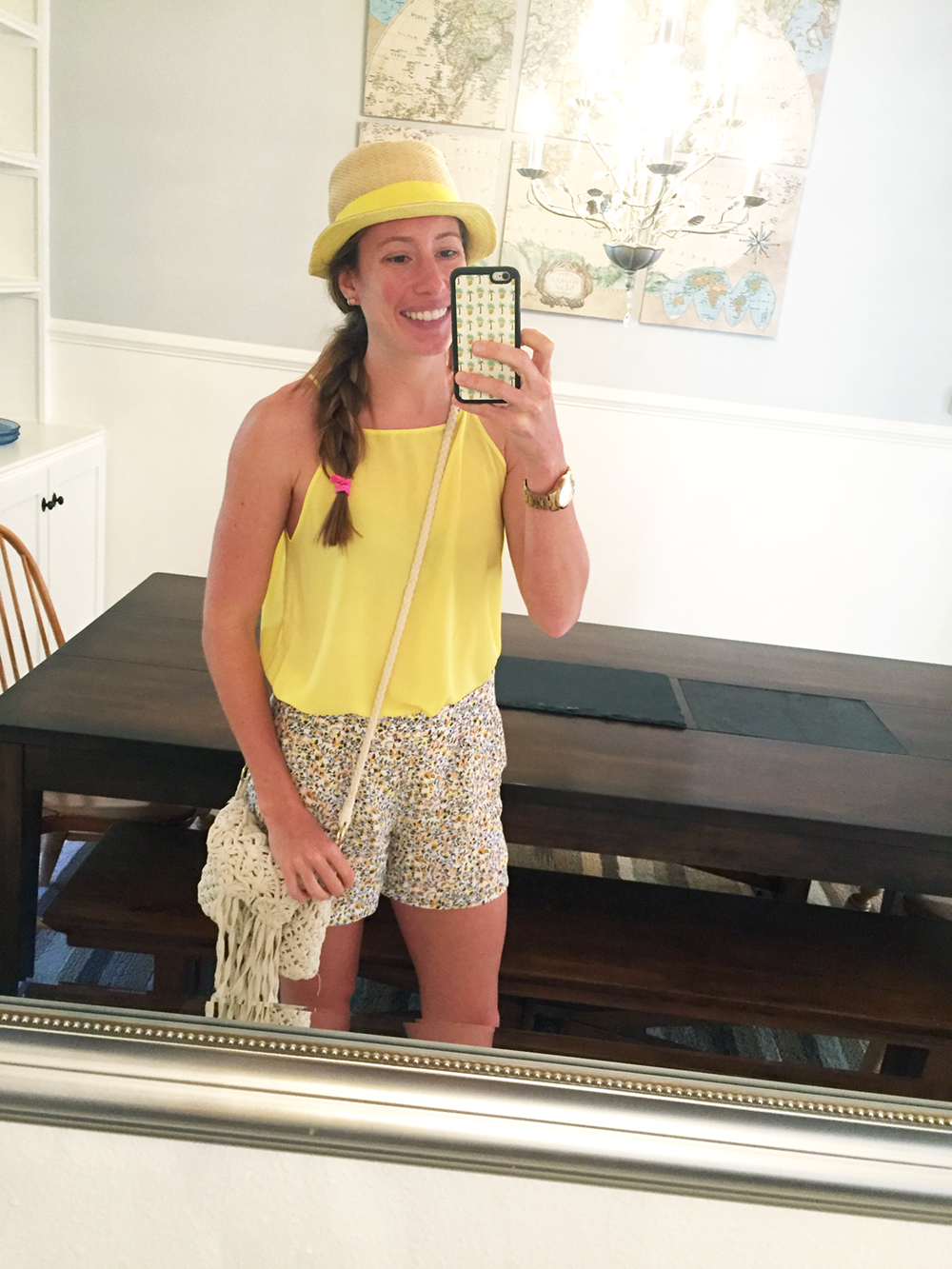 What I Wore Strawberry Picking: Similar Top | LOFT Shorts | Similar Bag | Similar Hat | Wallflower Design Co. Phone Case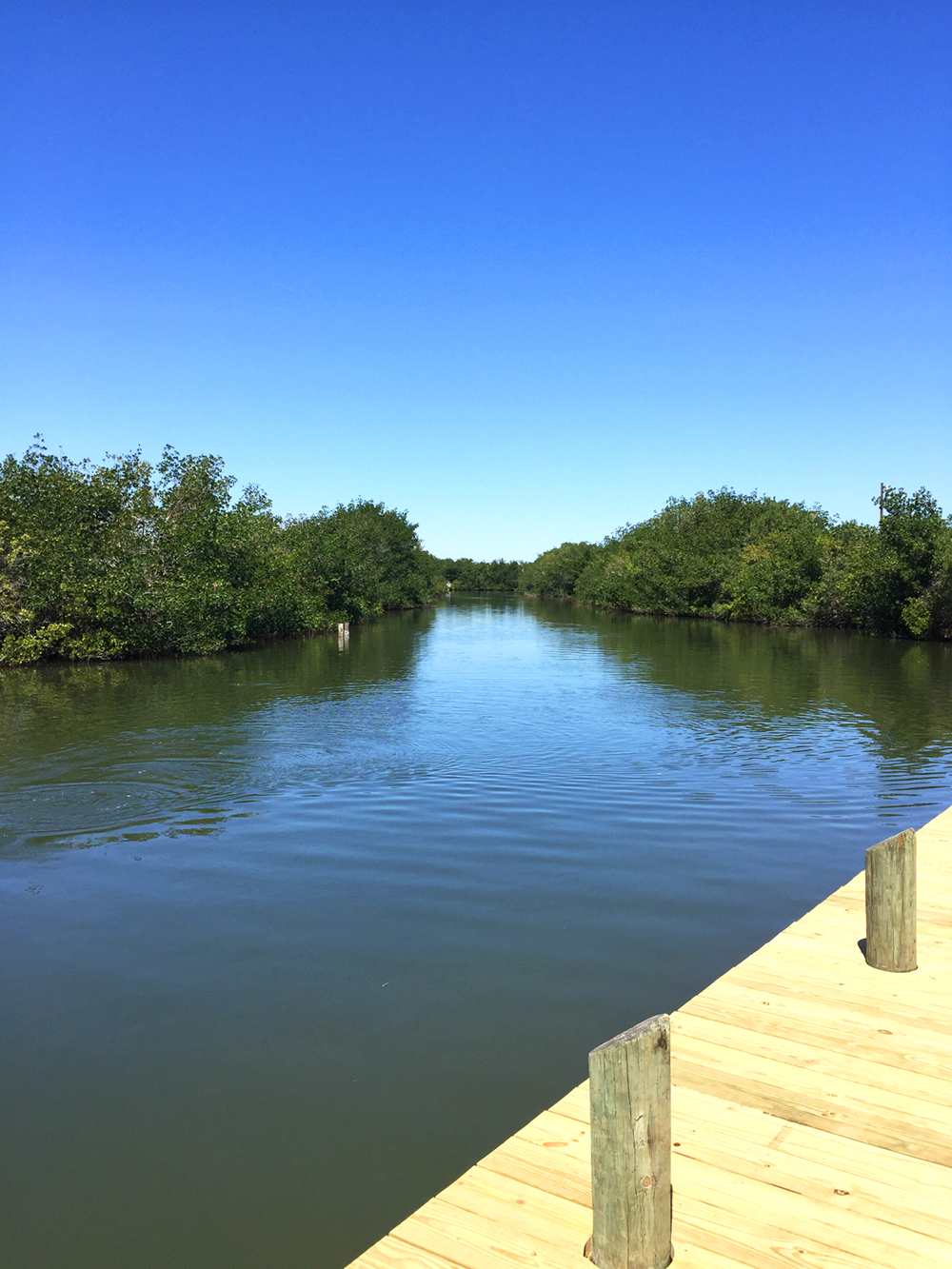 Since picking strawberries didn't take very much time (we got there around 9:30) we decided to spend the rest of the afternoon paddleboarding at Thousand Islands in Cocoa Beach. It's this really cool area where tons of people come to kayak, fish, boat and paddleboard. The name is true because there's thousands of little islands with waterways and mangrove tunnels that you can paddle through. I had no idea it existed until I met Josh but it's sooooo much fun.
If your ever in the area I encourage you to go and make sure you go through one of the mangrove tunnels. You are literally engulfed by trees and leaves and have to duck down to fit through some of the openings because they are so small. Above is where we set the paddleboards in the water and begin our adventure!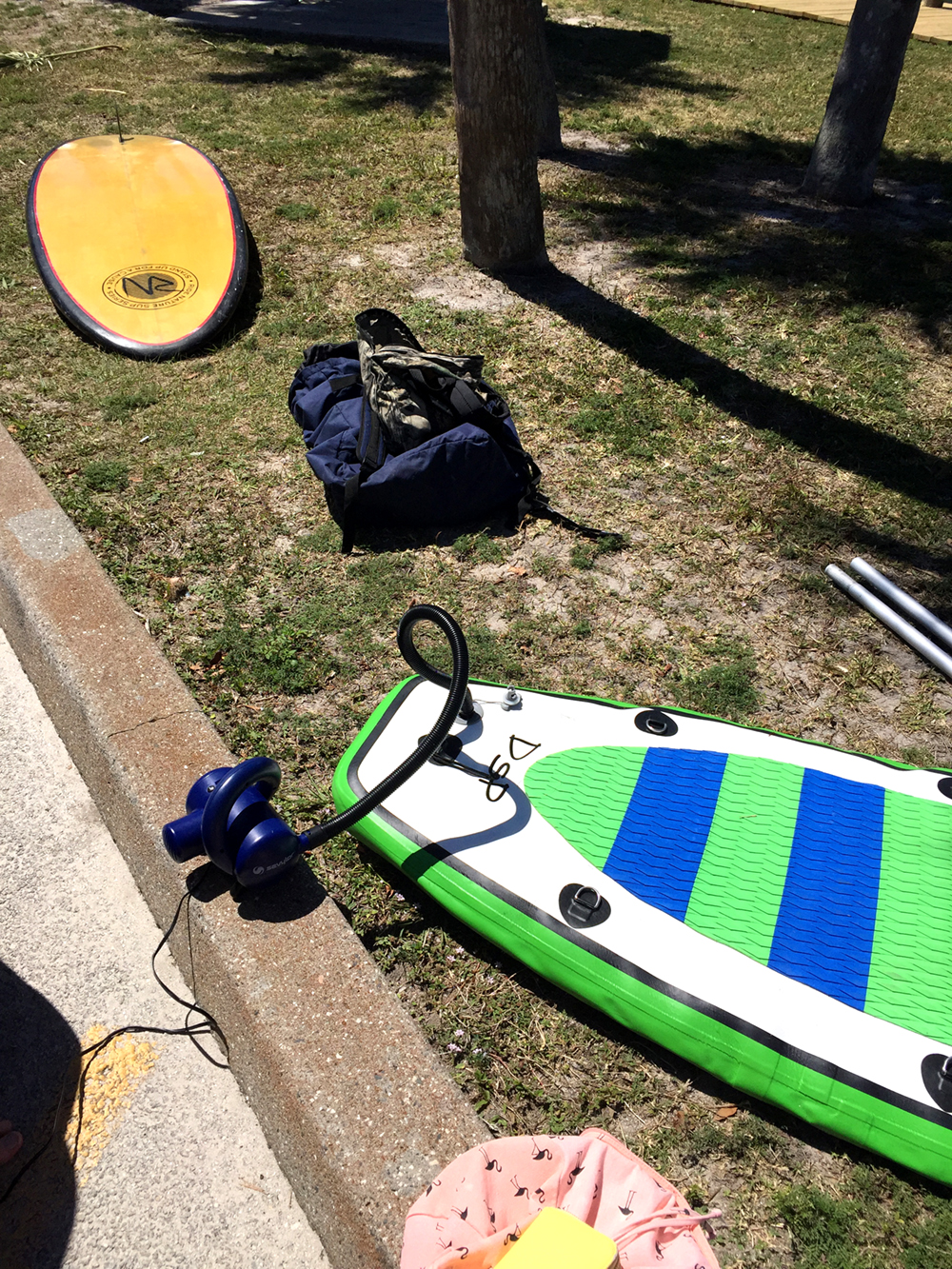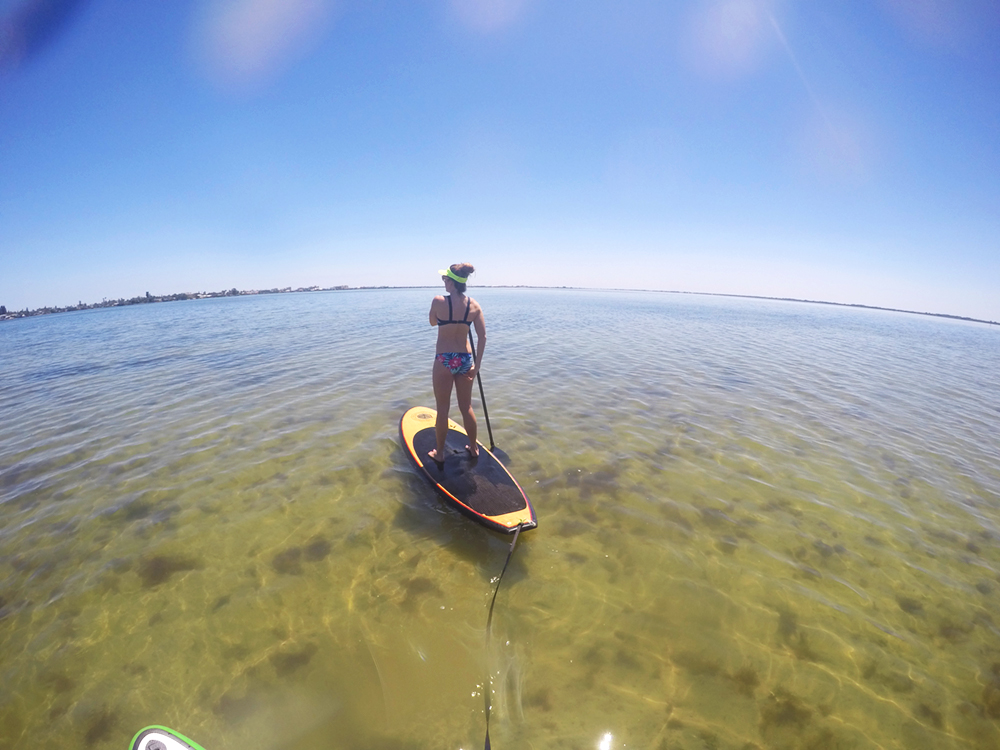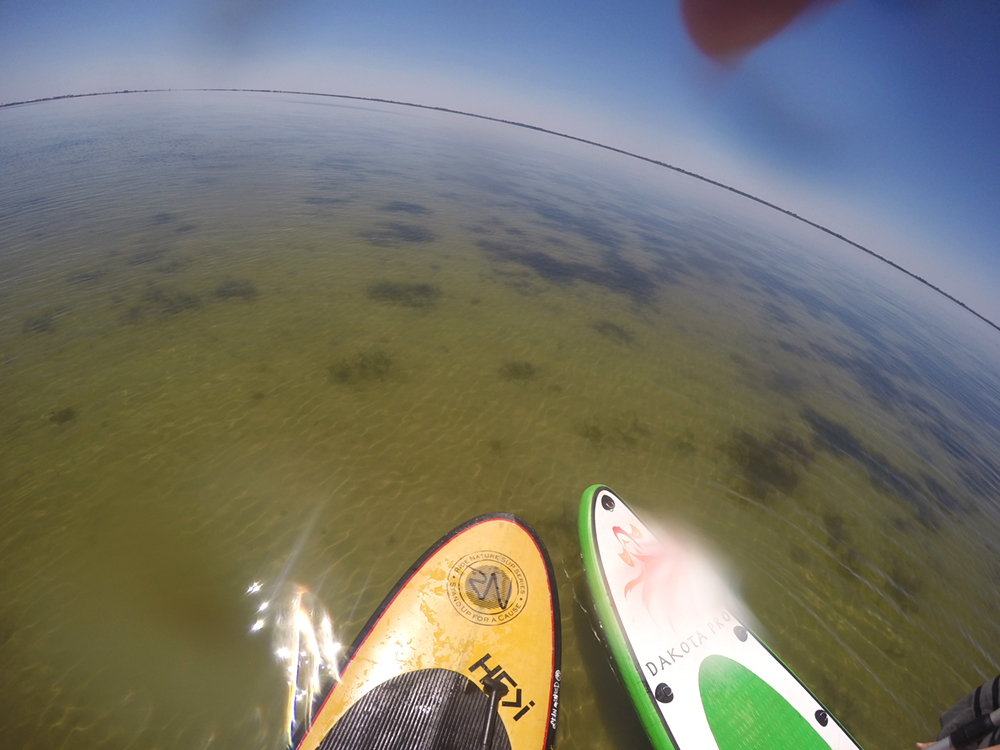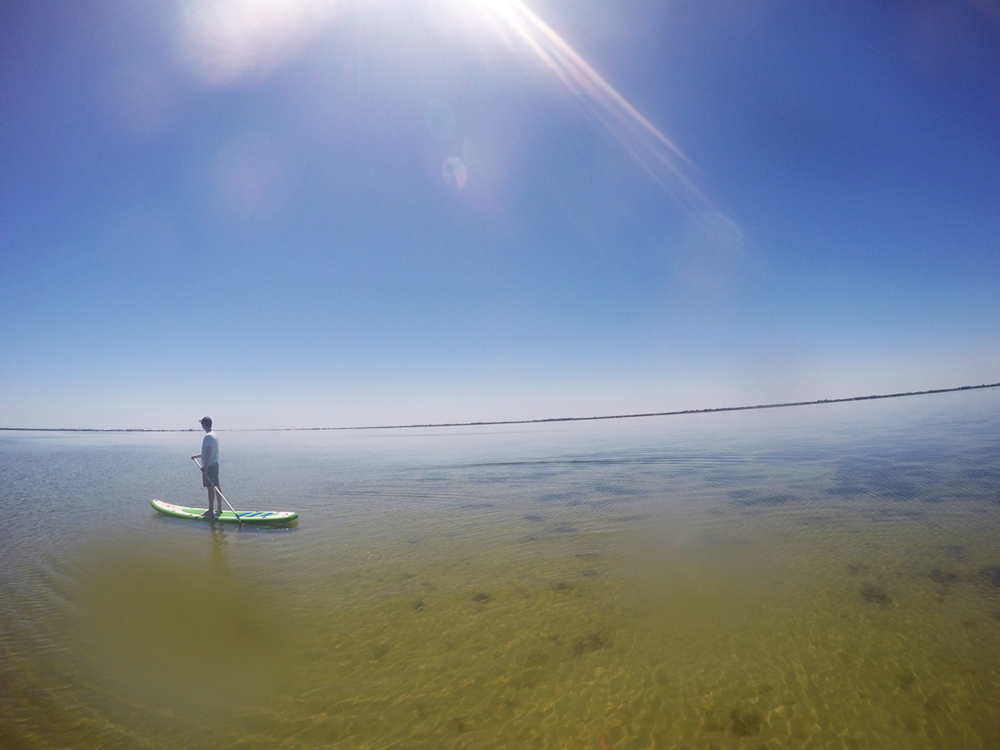 The water was really that clear. We saw horsehoe crabs and tons of stingrays!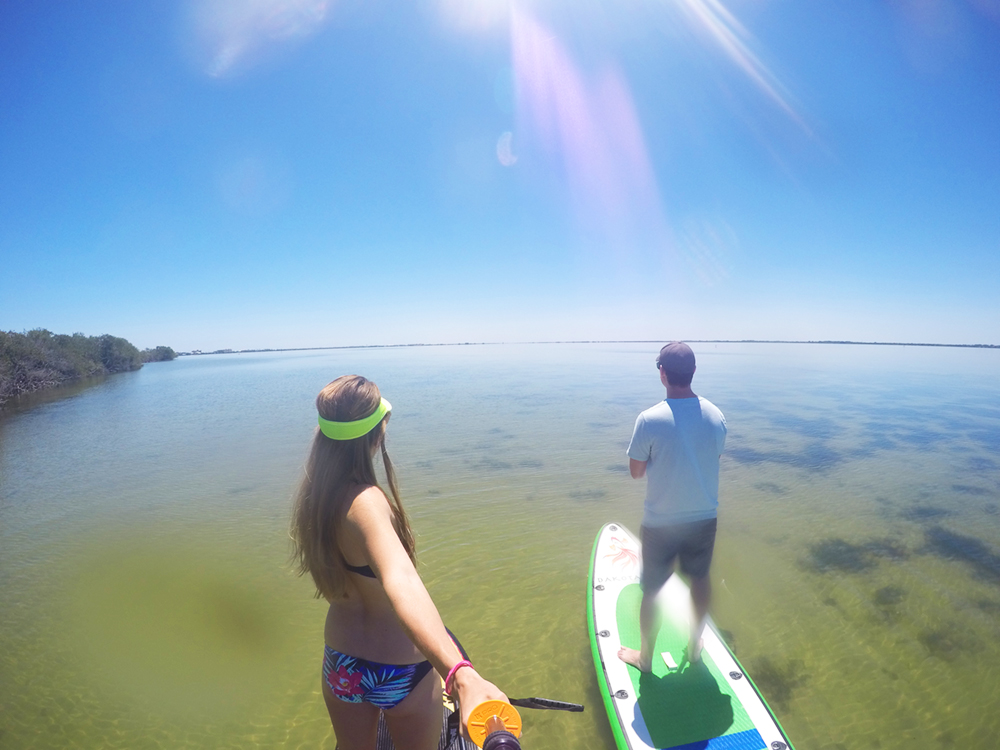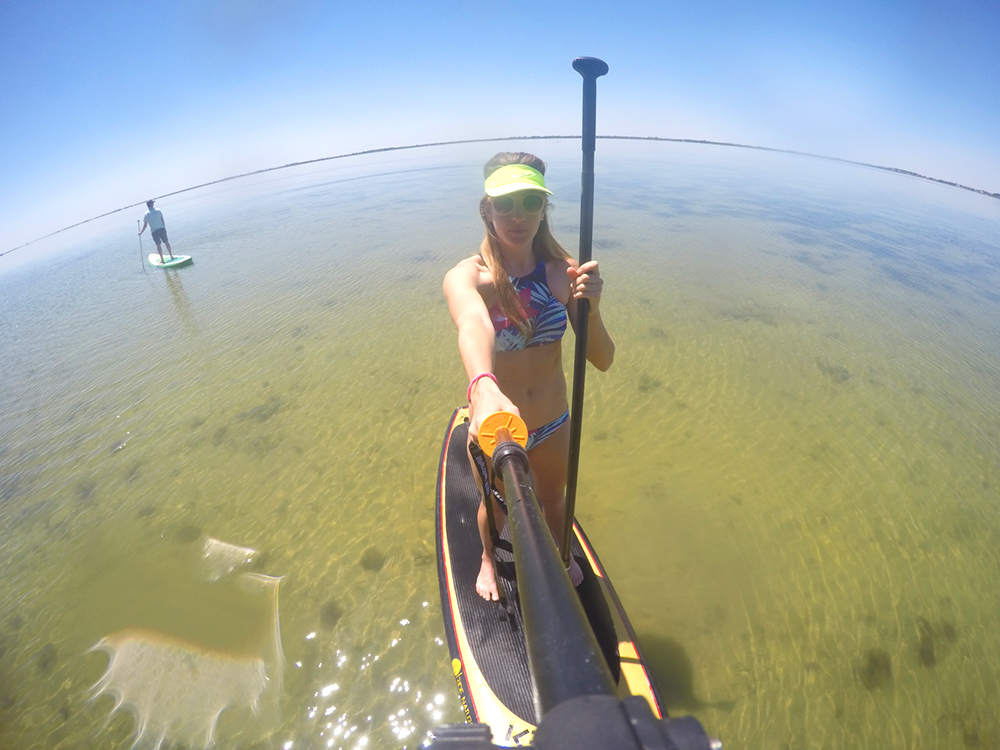 Brought the trusty GoPro with us for our adventure! I'm using the 36′ UkPro Handle. Of course halfway through my memory card filled up so I had to delete old surfing videos in the middle of the river. Good thing Josh bought me a new 64 gig SD card for my Birthday ahhah! Swimsuit is from Target!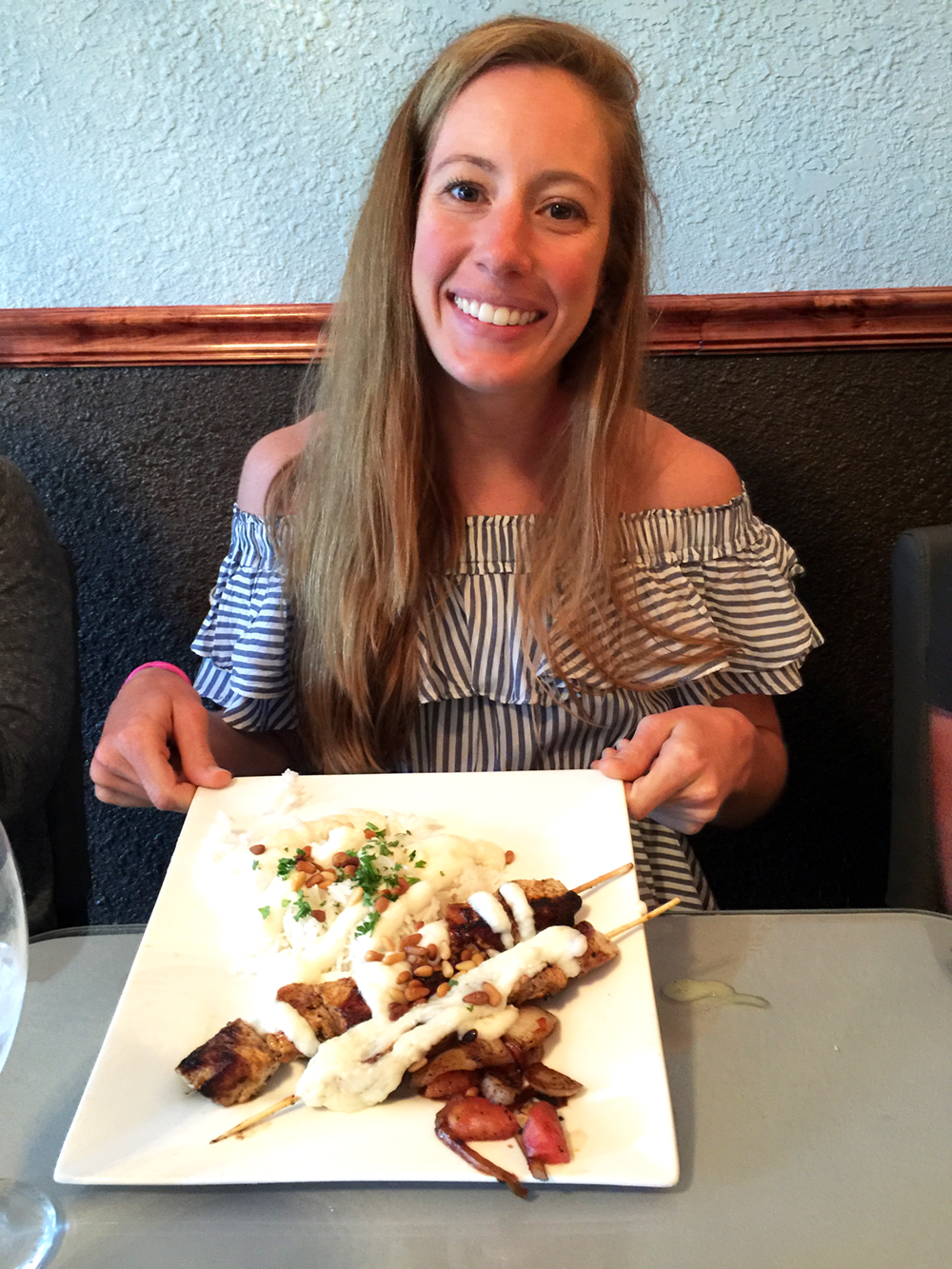 We finished paddling, bought giant slurpees to hold us over until dinner and then went home to get ready. Dinner was at one of my favorite Lebanese restaurants in town called Cedar's Cafe. I had the best chicken skewers with rice and the most delicious garlic aioli sauce. I could eat the sauce by the spoonful it's that good!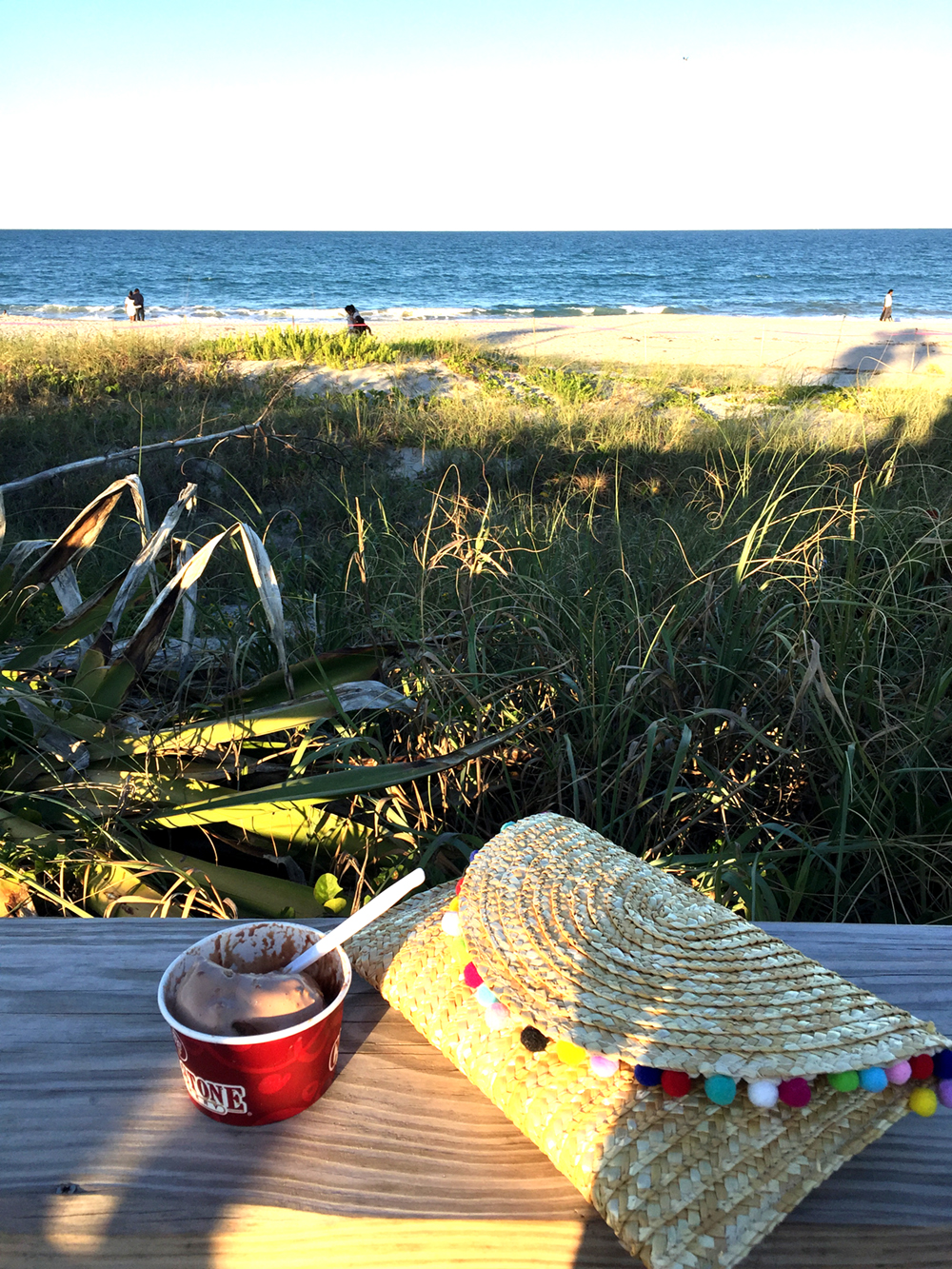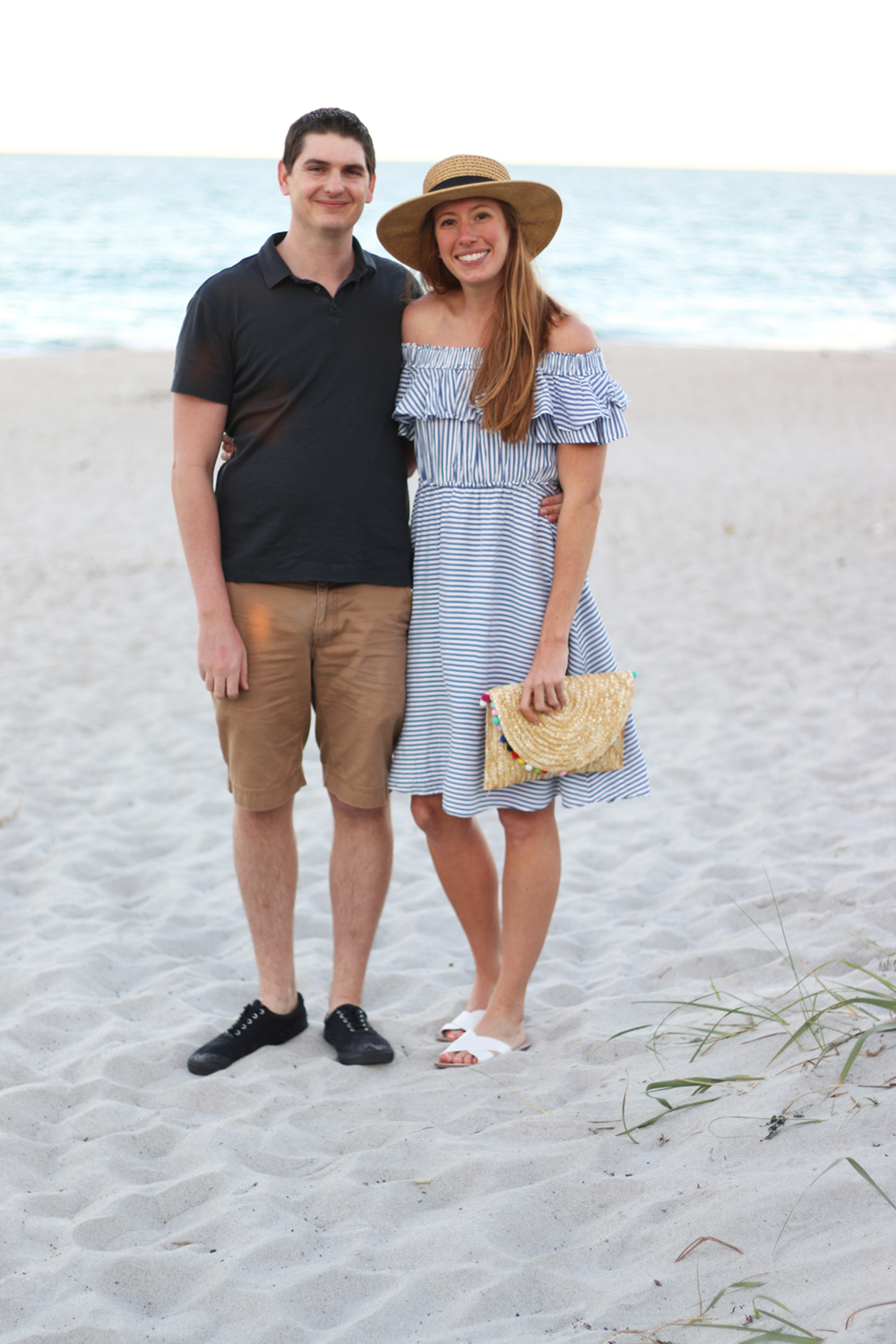 We finished the night off by eating ice cream from Cold Stone Creamery on the beach. An outfit post with this dress will be coming tomorrow! I want to say that this day went as perfect as I planned it but it didn't. On Saturday I felt sad part of the day and I'm not sure why. It may have been a mix of unmet expectations, not voicing what I was wanting and the desire to have the day be more special than any other day. Honestly I'm don't know why I truly felt the way I did. Normally I'm quite content to be spending time with my friends and family and nothing bothers me that much where the feeling would linger, especially on a day like my Birthday.
Other than what I felt, the day really was fun and I mostly got to do everything I wanted to do. Looking back at all the pictures I really have no idea what was truly bothering me. I felt special, I got to pick strawberries – something I had wanted to do forever, we spend the afternoon out on the water (one of my absolute favorite things to do) and we ended the day eating decadent ice cream while watching the waves with people I love. The only reason I am saying this is because I want you guys to know I'm a real person who had an off day, despite what might be perceived by pictures.
What I did on my actual birthday:
Go to church (got a super sweet birthday card from a little girl who had the same birthday as me!)
Read all my birthday texts from friends and family
Opened presents (I got a million pineapple notebooks from my sis and clothes, a journal and room decor from my parents)
Ate leftover chicken and rice for lunch
Layed out by the pool with my mom and sis for an hour
Edited photos and wrote blog posts for the upcoming week
Dad made us all chicken and cheese quesadilla's for dinner
Walked on the beach at nighttime with my mom, dad and sister (what we didn't do on Saturday b/c I didn't voice it)
My boyfriend came over to my house at night after work and brought me tulips (it was a very unexpected but great surprise!)
Save
Save
Save