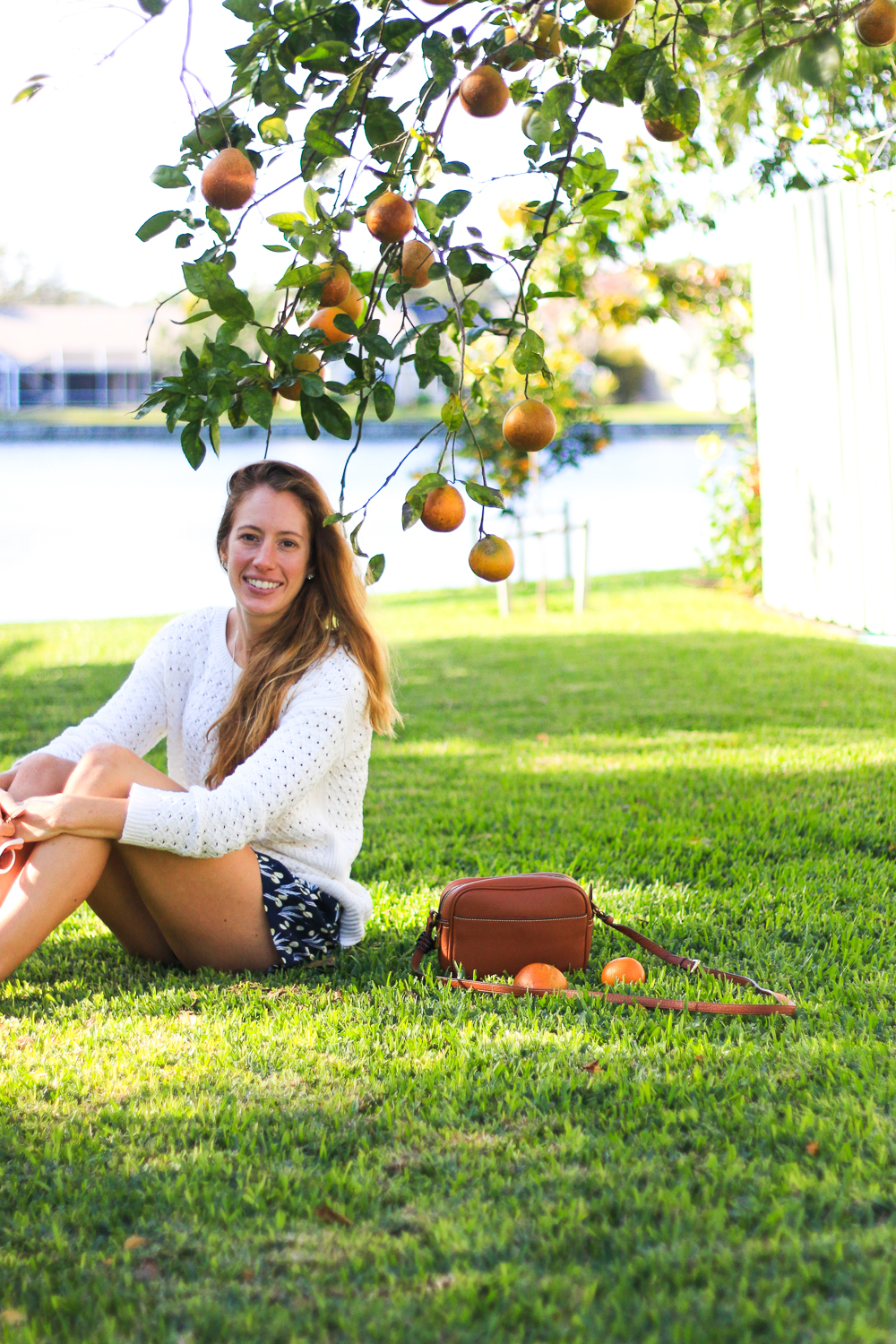 Don't let the sweater and boots fool you in January. This particular day, which happened to be the first day of the new year started out cool in the morning but by lunchtime I was dyinnggggg! I had worn this outfit to church (hello inside air conditioning) and planned on wearing it to meet up with a local photographer in the afternoon but we had to reschedule.
Instead, I called up my boyfriend because he had the afternoon off and we ended up hanging at his house for the remainder of the day. As soon as I got to his place I asked him to take outfit photos for me (yay boyfriend goals and also my parents are probably so happy someone else can take photos of me haha). After our fun outdoor photo shoot, I changed into a comfy basic white t-shirt from Gap. It was super sunny outside, so the only place with good lighting was on the side of his house next to a tangelo tree and in front of the lake in his backyard.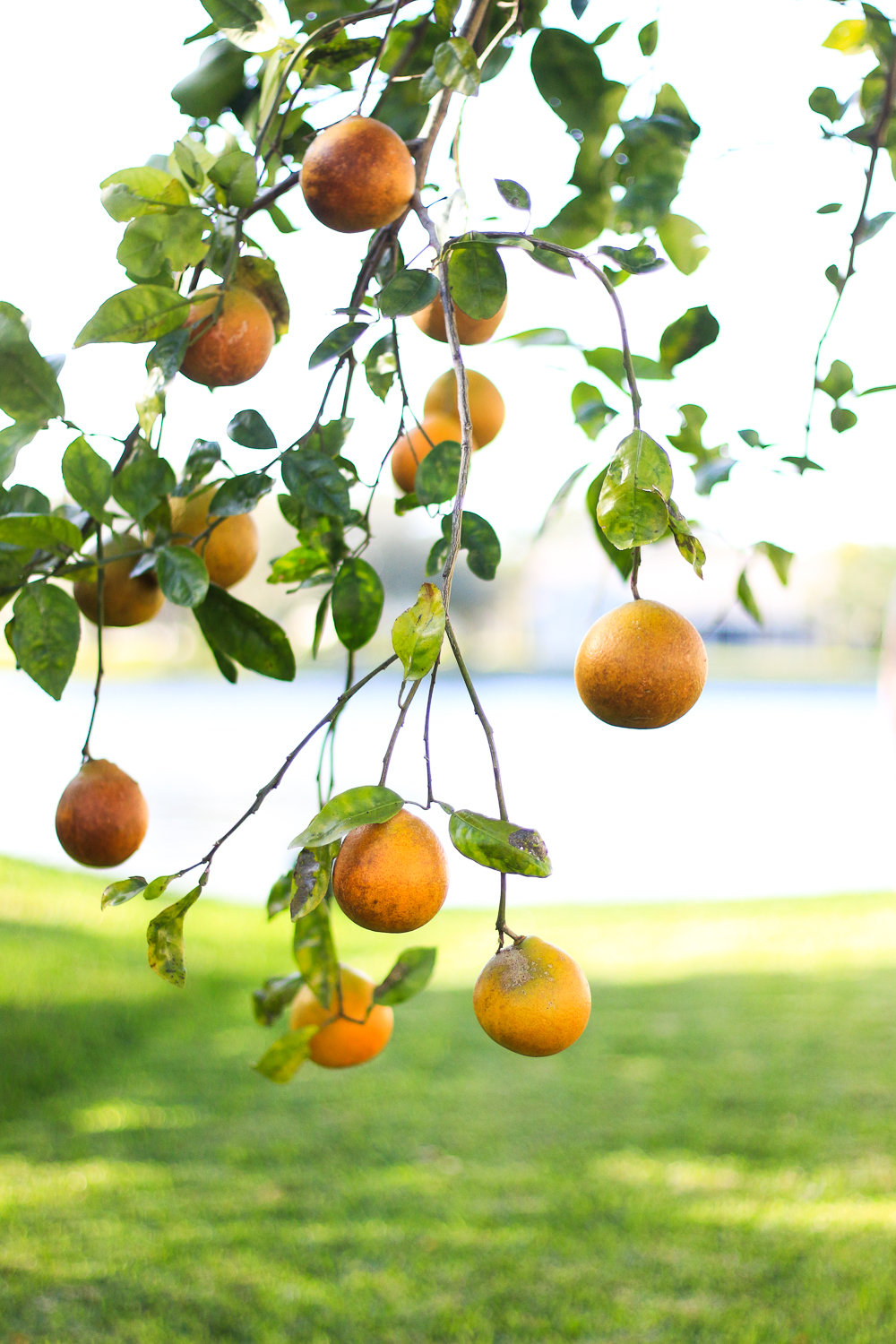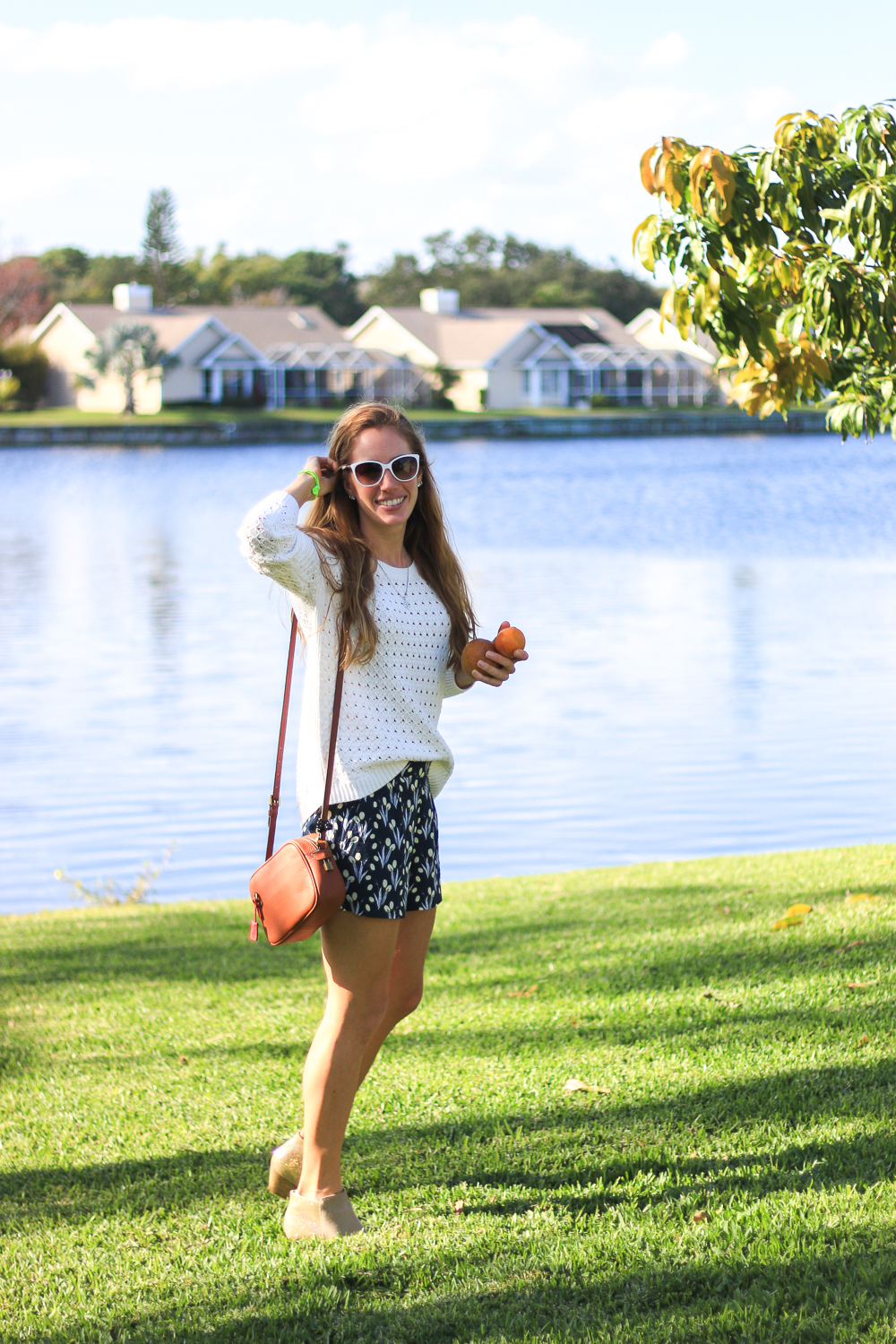 Old Navy Sweater
LOFT Shorts
BC Footwear Booties (similar here and here)
J.Crew Bag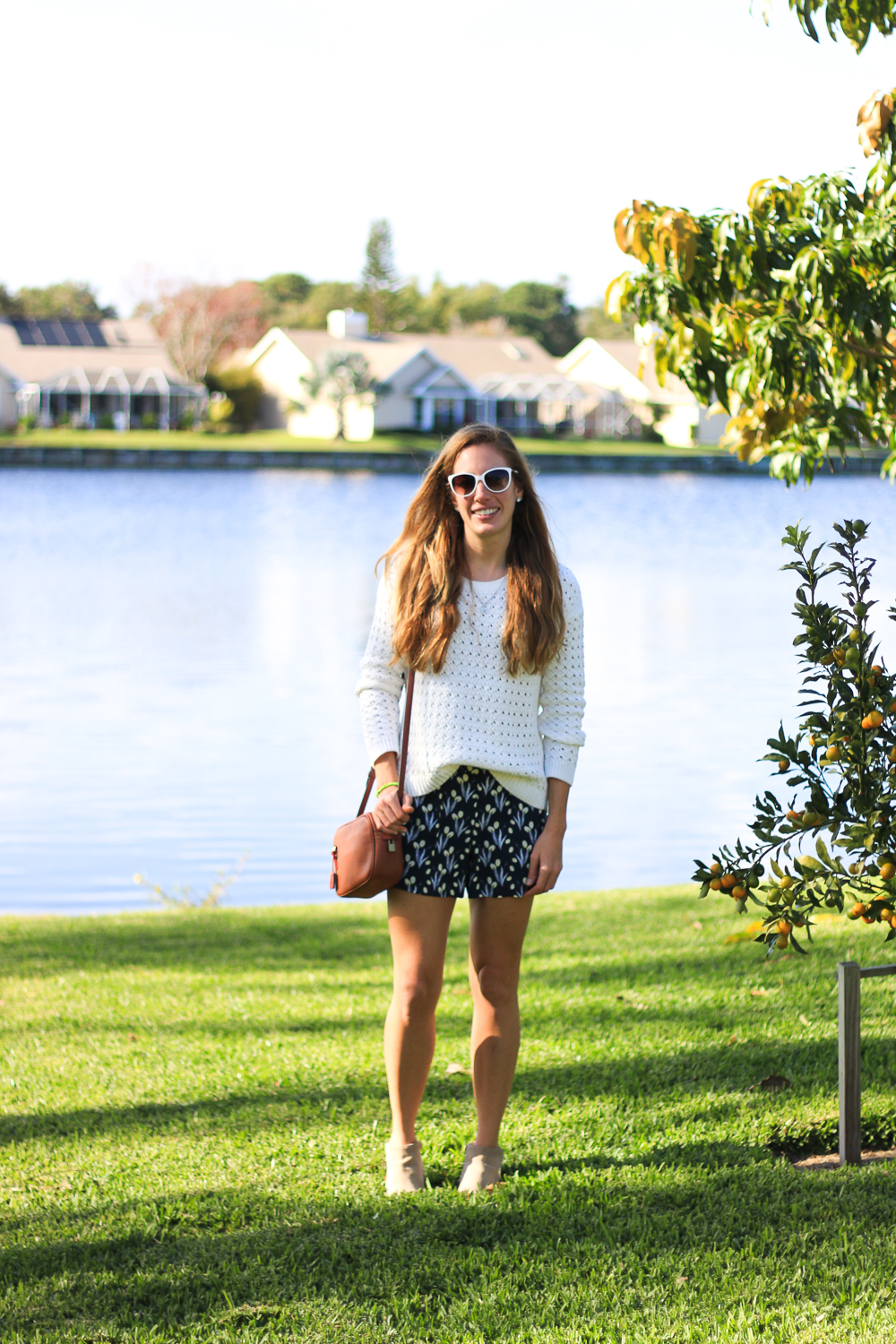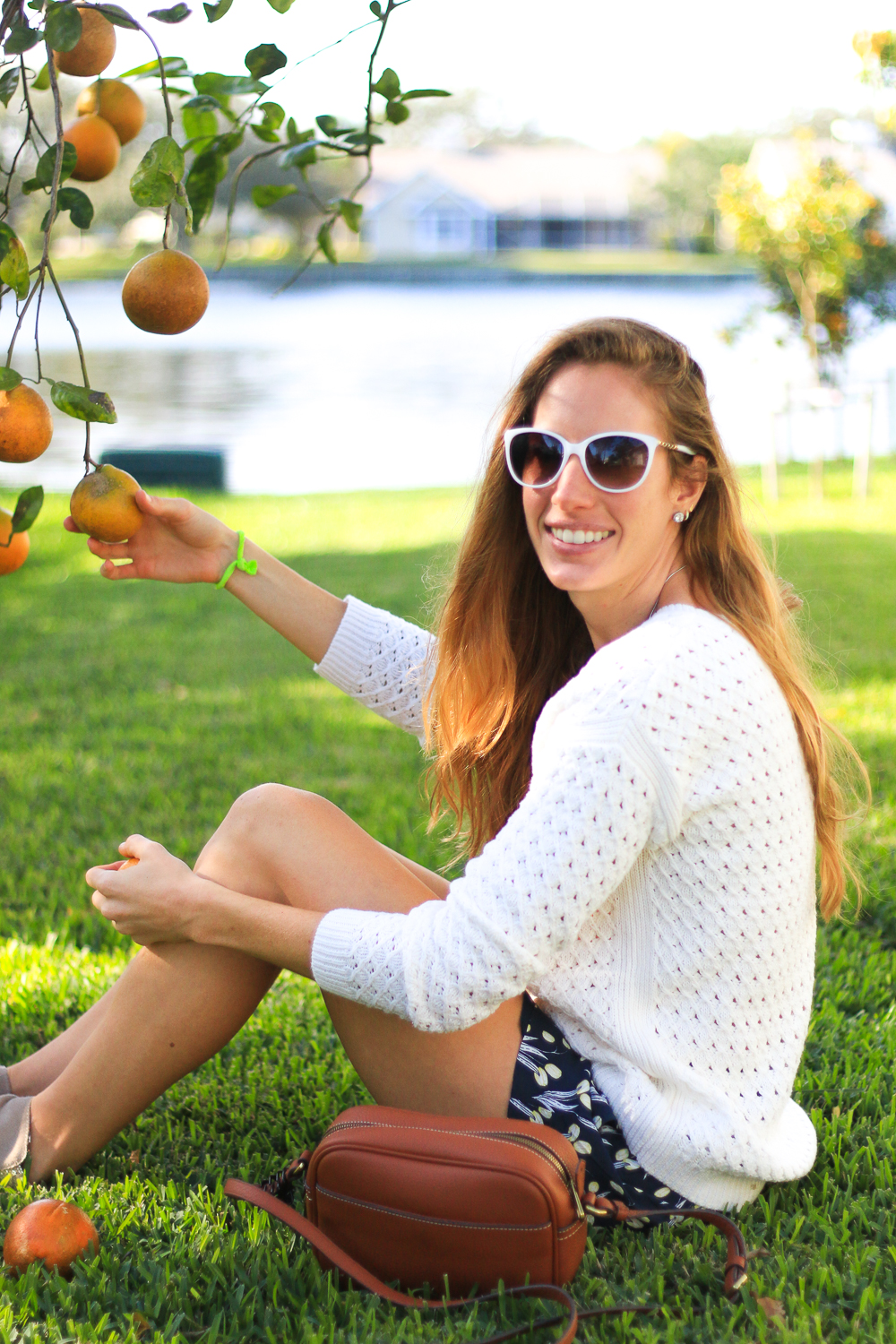 Can you believe this tree is in my boyfriends backyard?! It's a tangelo tree which is a mix between a tangerine and a grapefruit. Funny thing is I haven't even tried one before. When I showed my little niece these photos, her exact words were "That's his house! It looks like your on vacation!". That's a half true statement ha. I live in Florida and it may look like we live the relaxed/vacation lifestyle all of the time but I don't count working during the week a vacation!
A fancy camera can make things look 10xs more fancy but I wouldn't change where I live for anything! The lake does look really nice in the background and during sunset it is so so so beautiful. I can't wait to try and take photos in the golden sunlight soon one day. Their grass is also really plushy. I'm such a sucker for nice grass. Plus, I love how green photographs and adds such high contrast to my photos! It was extra shady sitting under the tree so I took so many selfies just laying in the grass and enjoying the coolness before going inside to change. I just love how these pictures turned out! Their some of my favorite to date.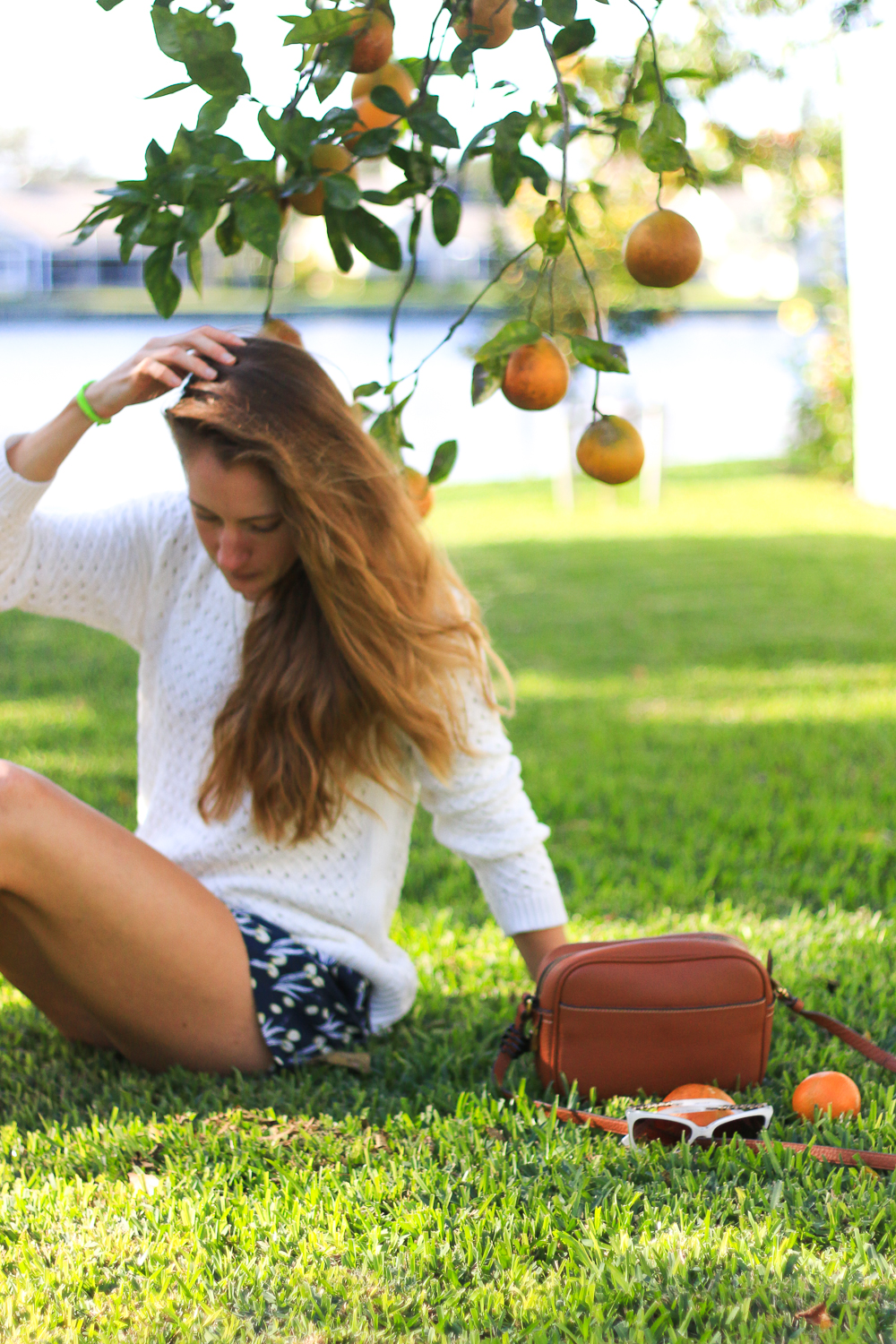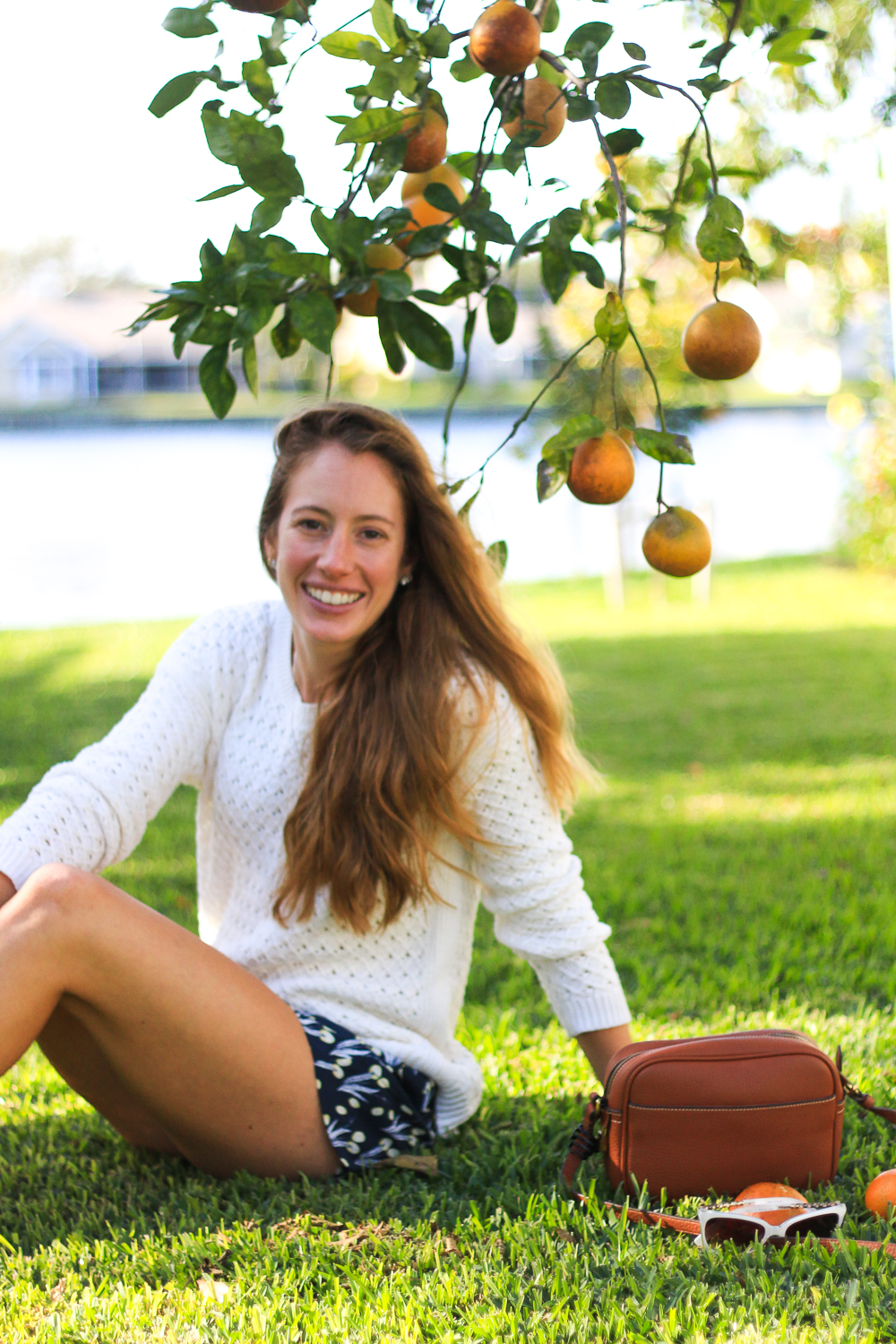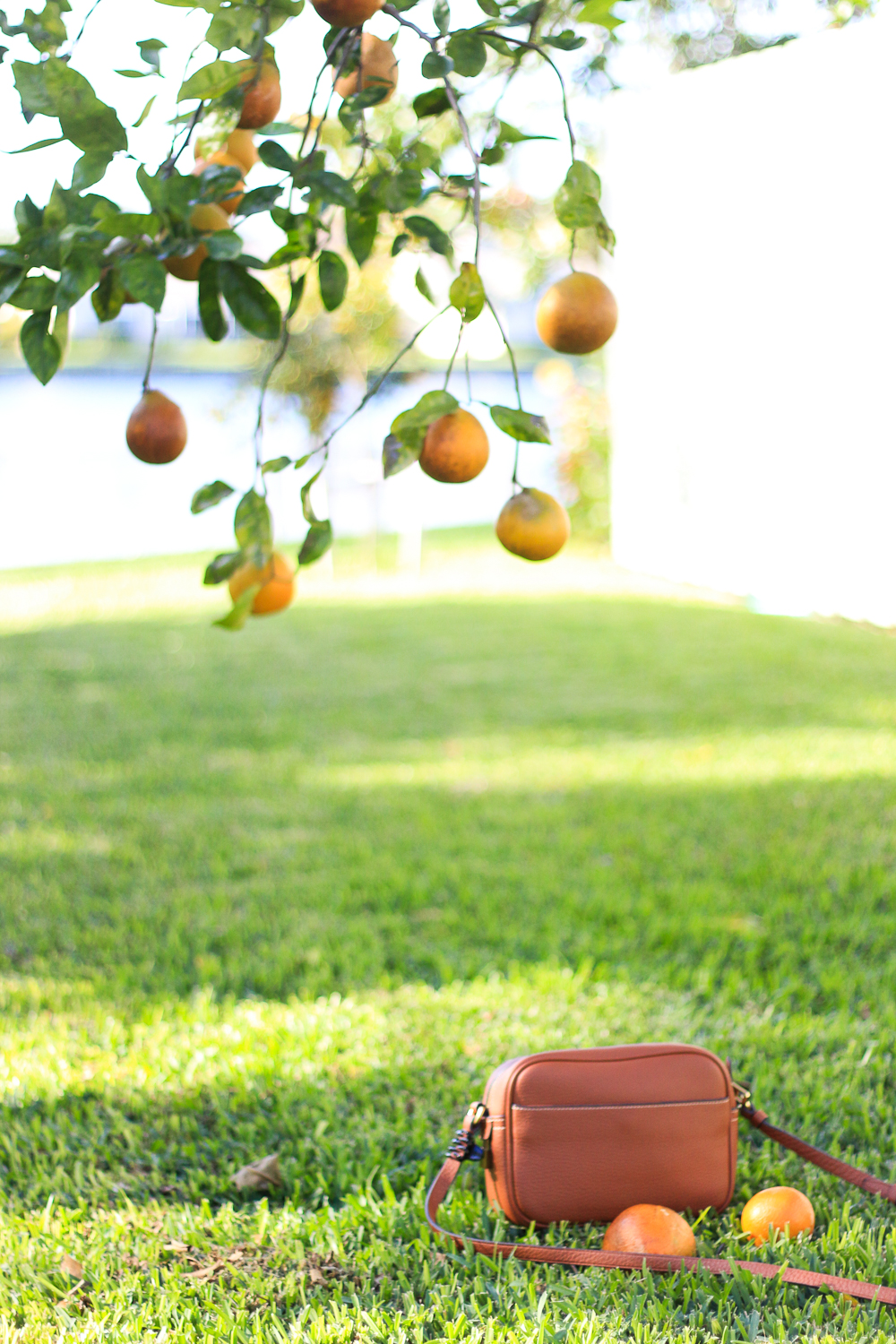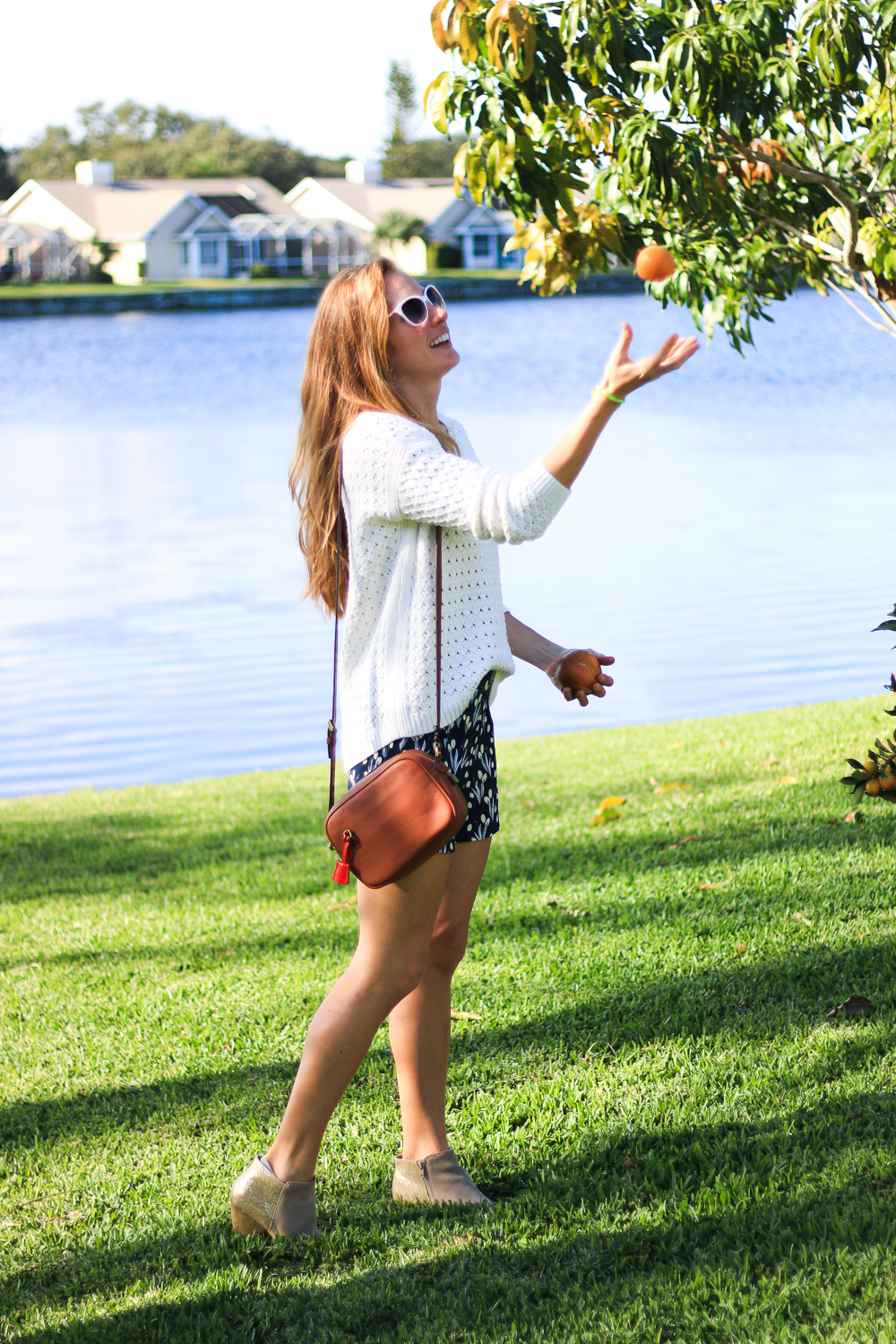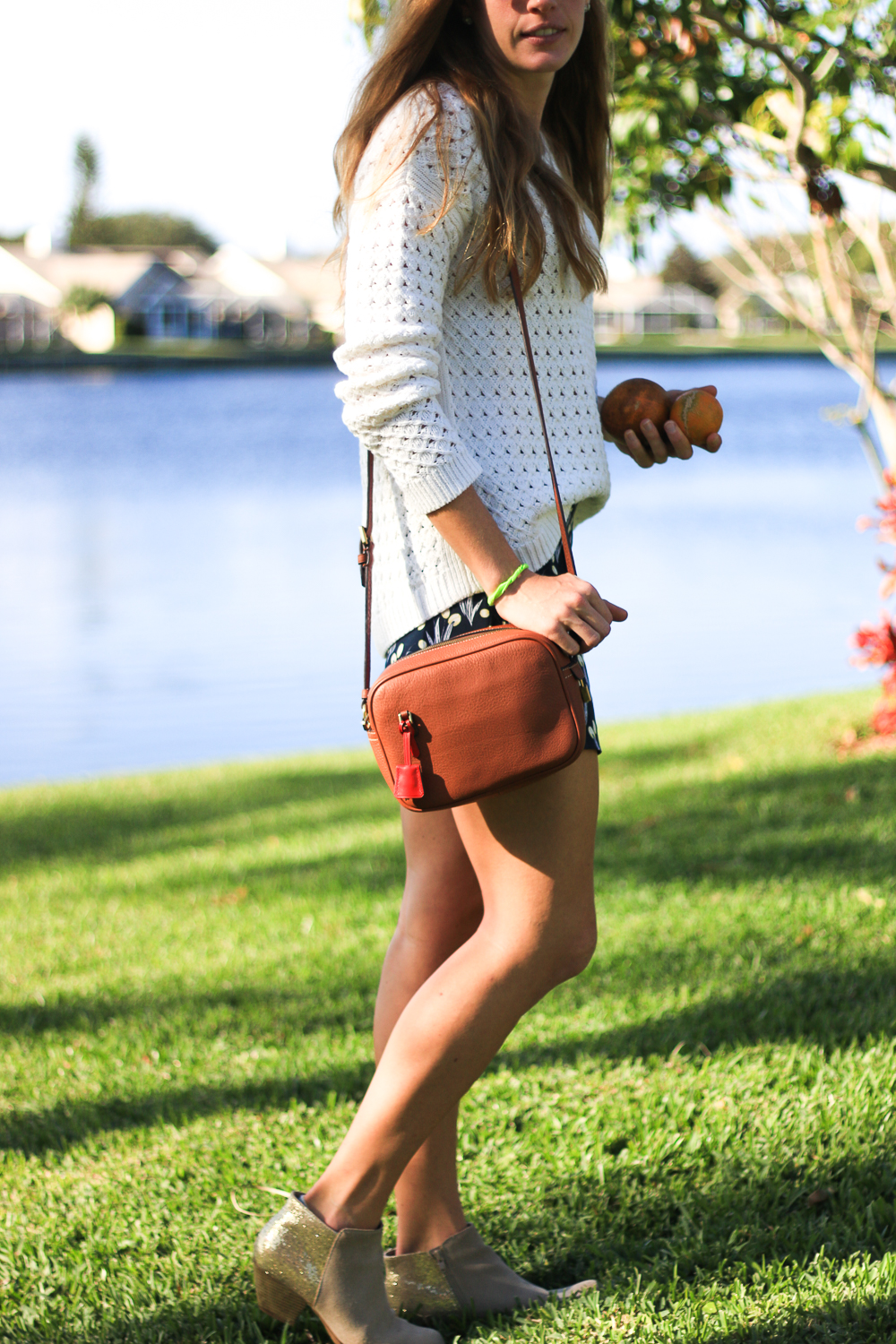 There I am holding the tangelos and not eating them ha! I'm not sure why I didn't take one inside to eat. That's my New Years resolution next time I go to his house – eat a tangelo! Wearing my favorite J.Crew Bag that I got for 30% off! The sparkly booties are also a fav. I get stopped randomly in stores all the time by people asking me where my shoes are from.
The other day someone chased me out of Dillard's at the mall wondering where they could buy the shoes. It's always so sad to tell them I bought them from BC Footwear but their a few years old. If you want glitter shoes, Keds x Kate Spade makes an awesome pair of flats! I own the ones in Rose Gold.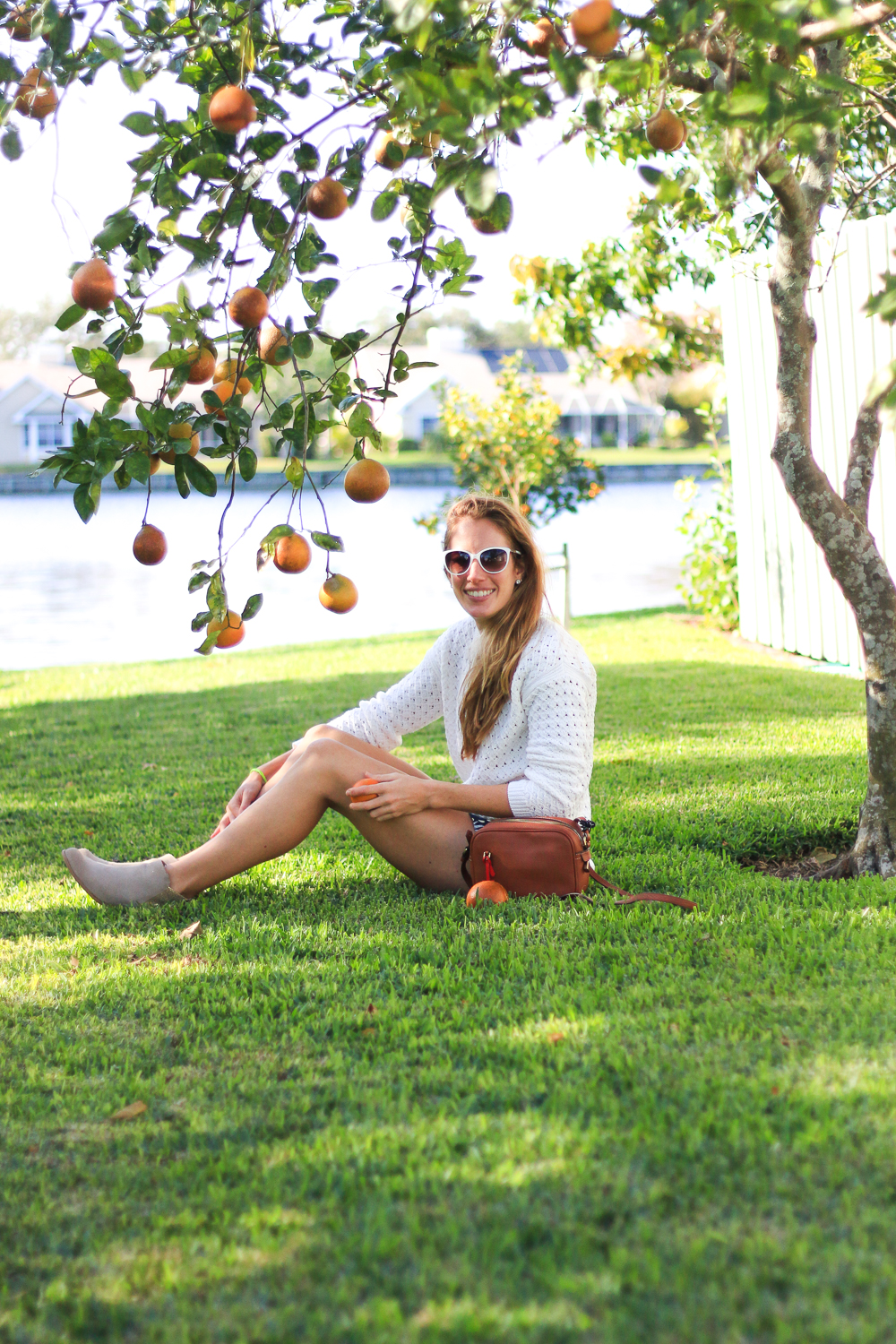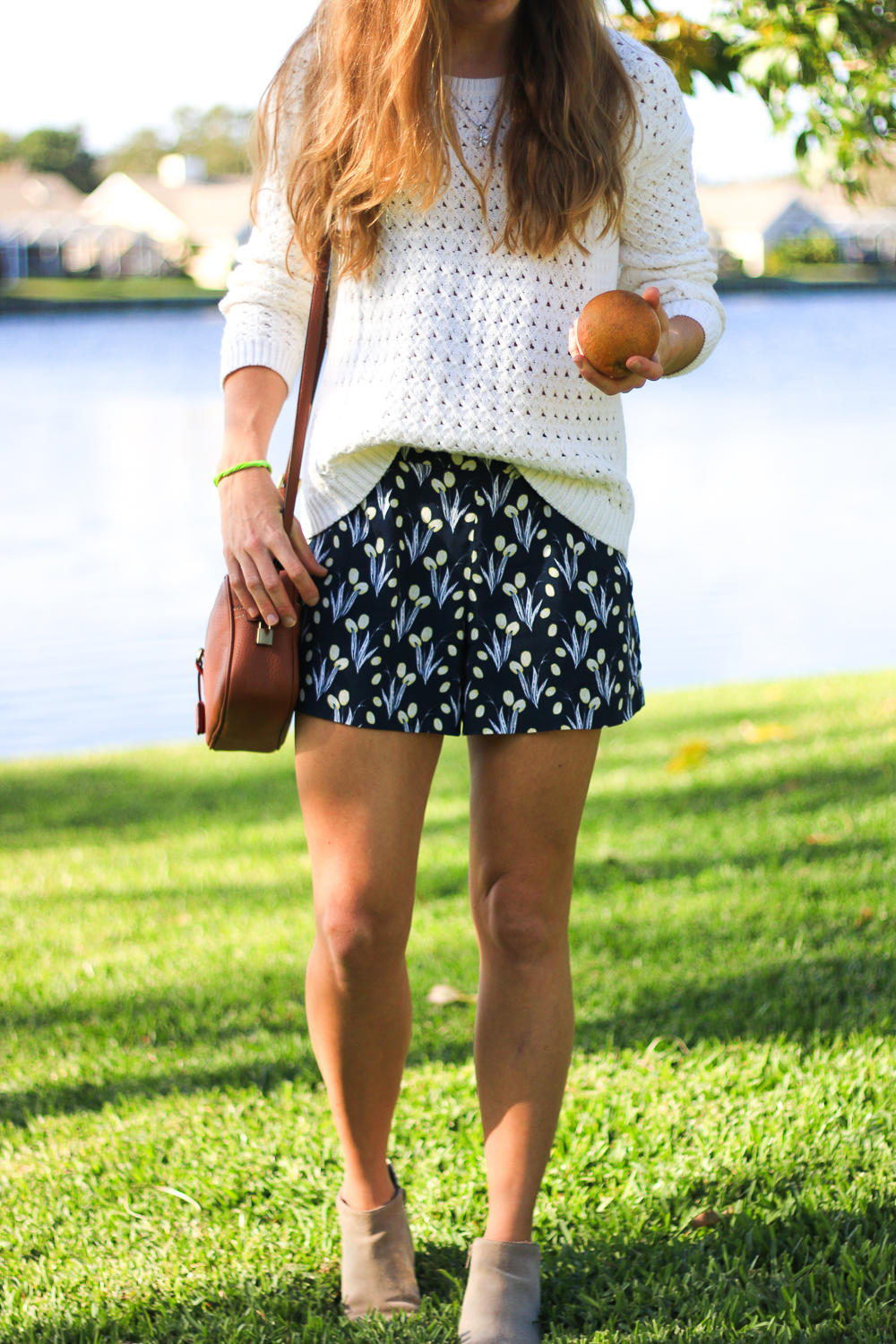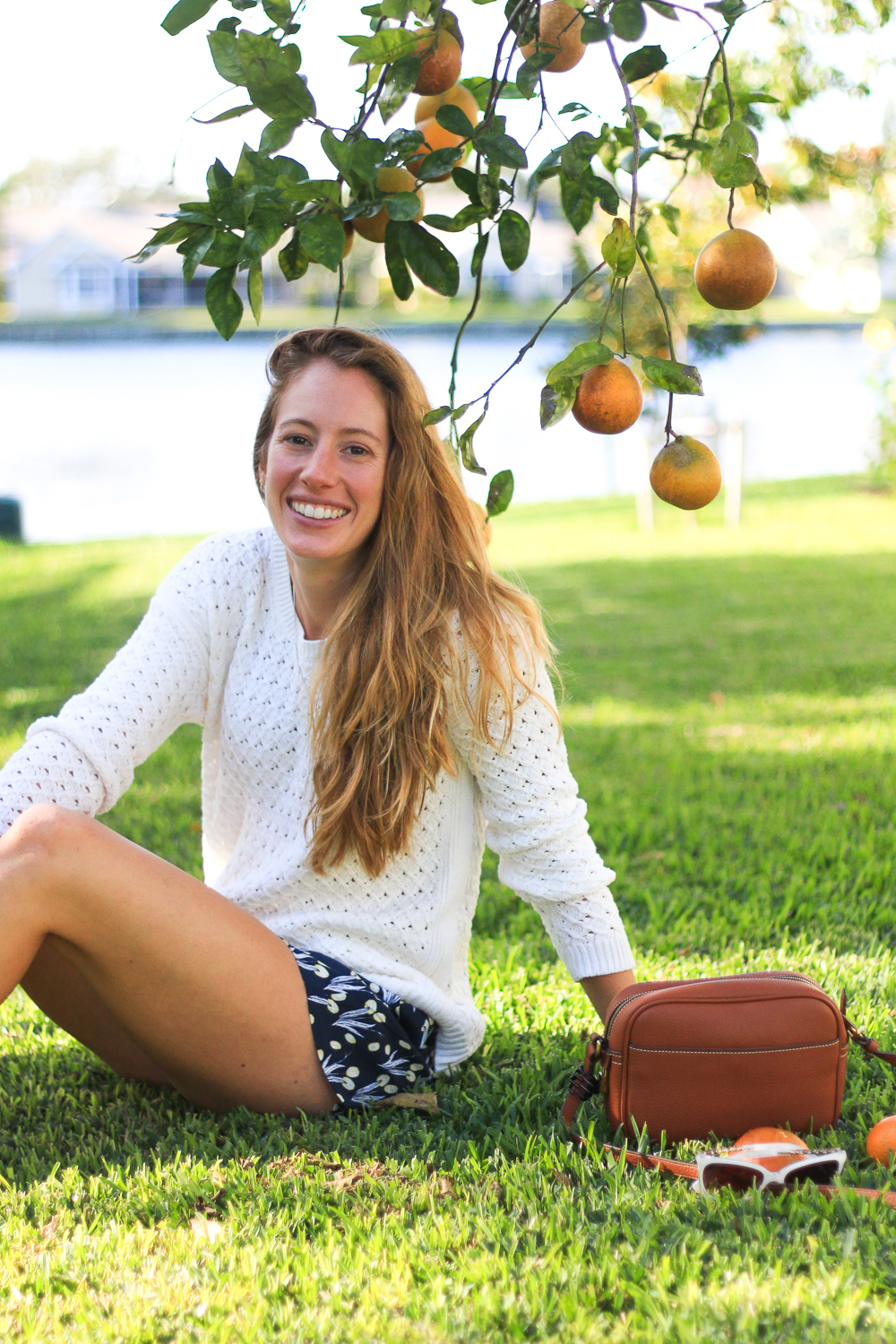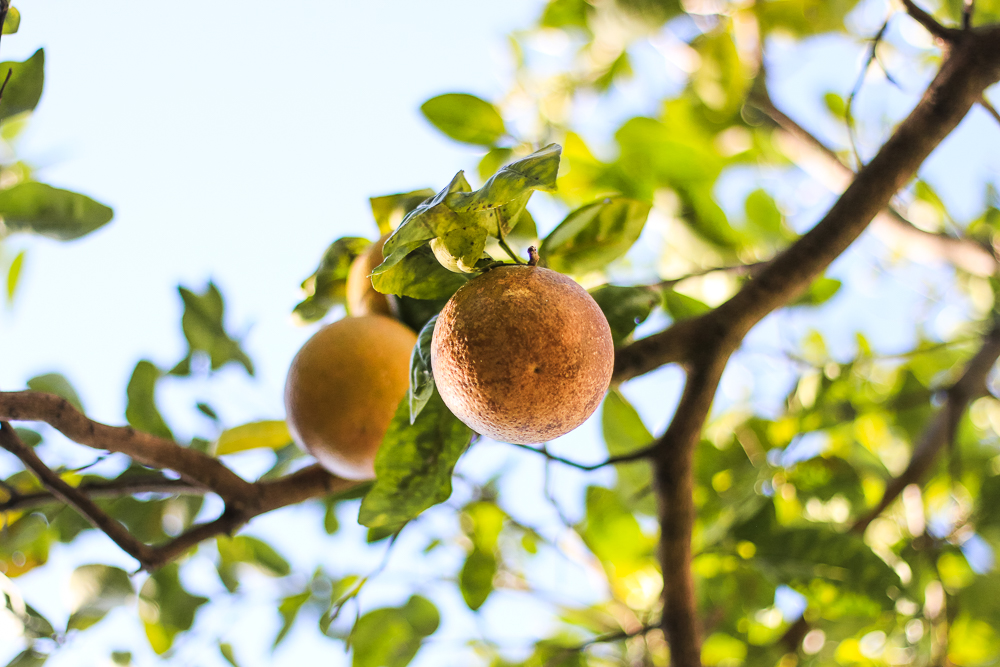 I felt so much better once I changed into a t-shirt! We spent the afternoon watching movies, relaxing, playing games with his parents and eating homemade bean soup his dad made. It was the perfect way to rest after a 4 hour hike the day before and a great start to the New Year!
Follow me on Instagram, Facebook, Pinterest and Twitter!
Save
Save
Save
Save
Save
Save