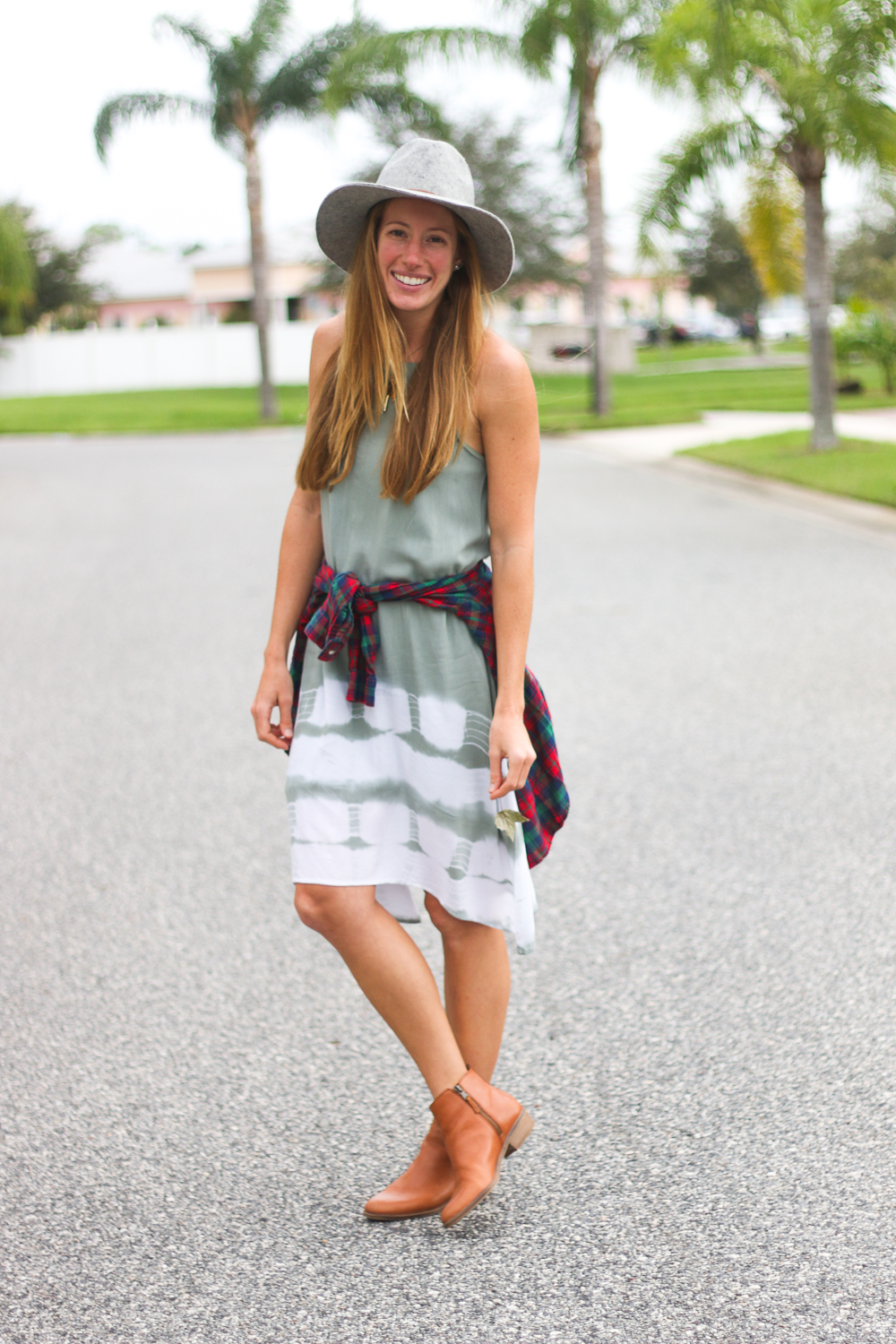 It has been such a warm winter so far. I went to the beach the day after New Years and I didn't even need a jacket. People were surfing without wetsuits, in January! When it's this warm there's not much room for a winter wardrobe. The days I don't need to wear skinny jeans (most days haha!), I end up wearing boots as much as possible and add light layers to dresses. This outfit is part of my "Florida Fall Wardrobe". I do wear a lot of jeans or shorts with light sweaters on chilly days but most days call for dresses and layering with shoes or scarves.
Francescas Dress
Old Navy Flannel (similar)
Ralph Lauren Booties (similar here and here)
Rose Gold Dipped Leaf Necklace
Target Hat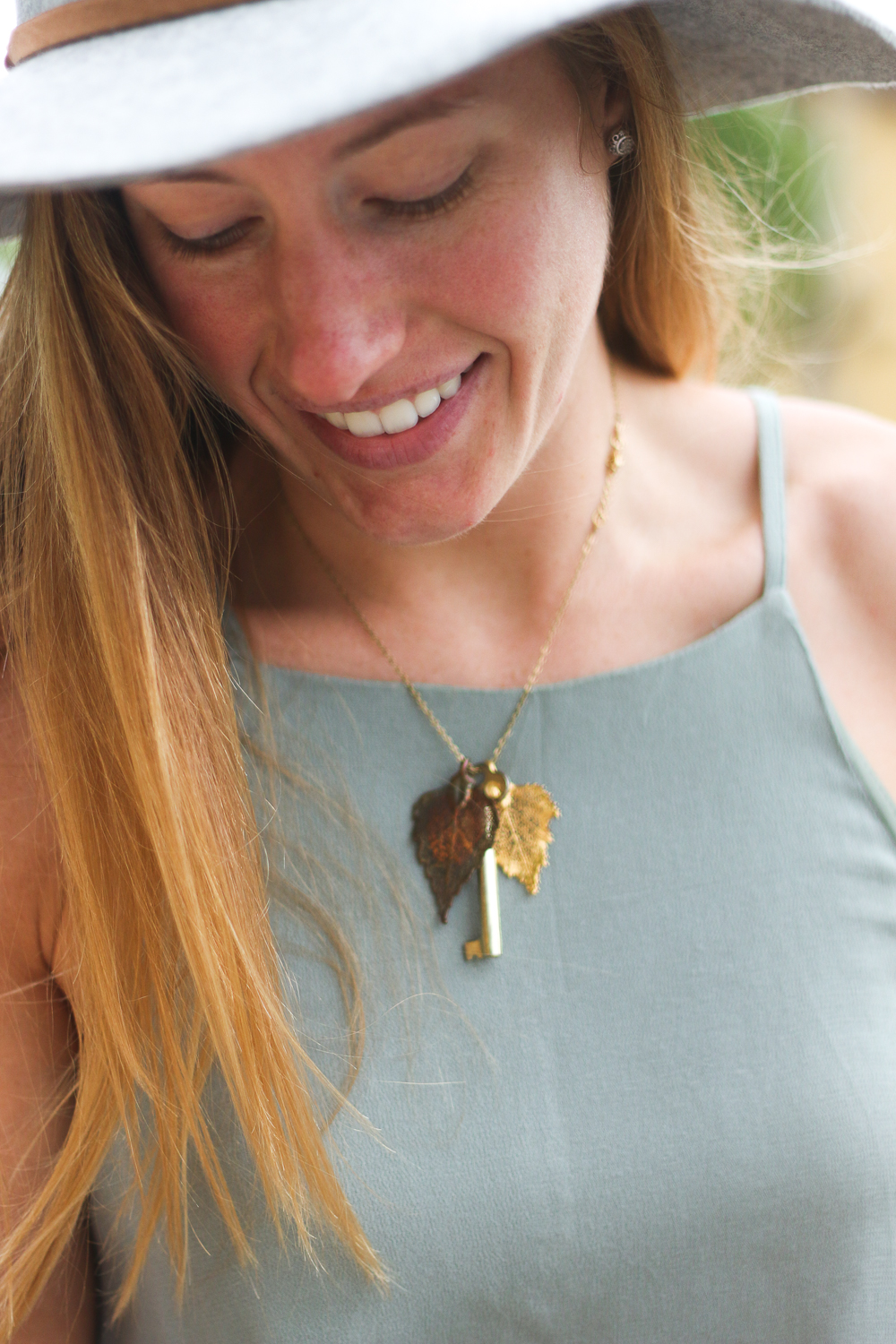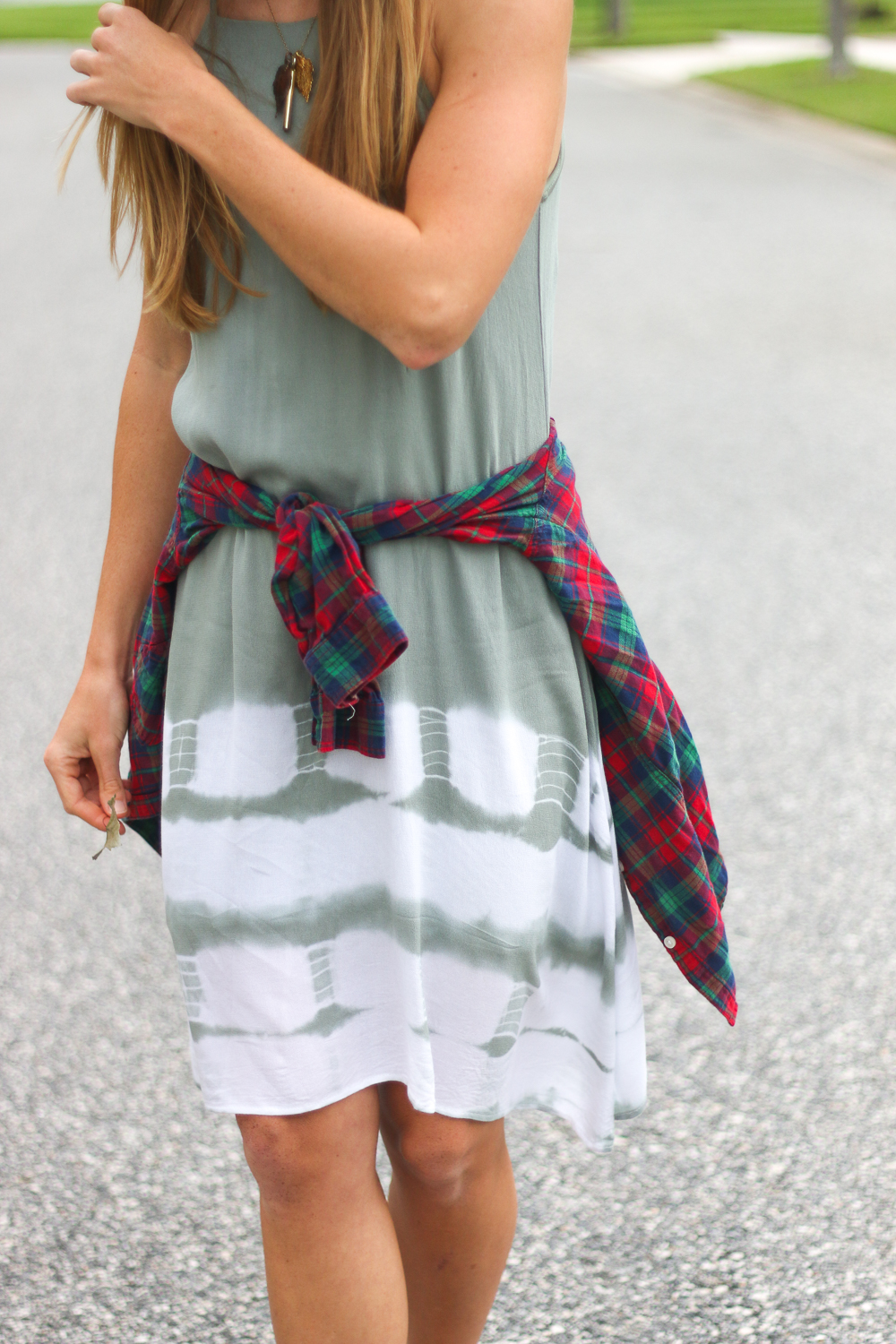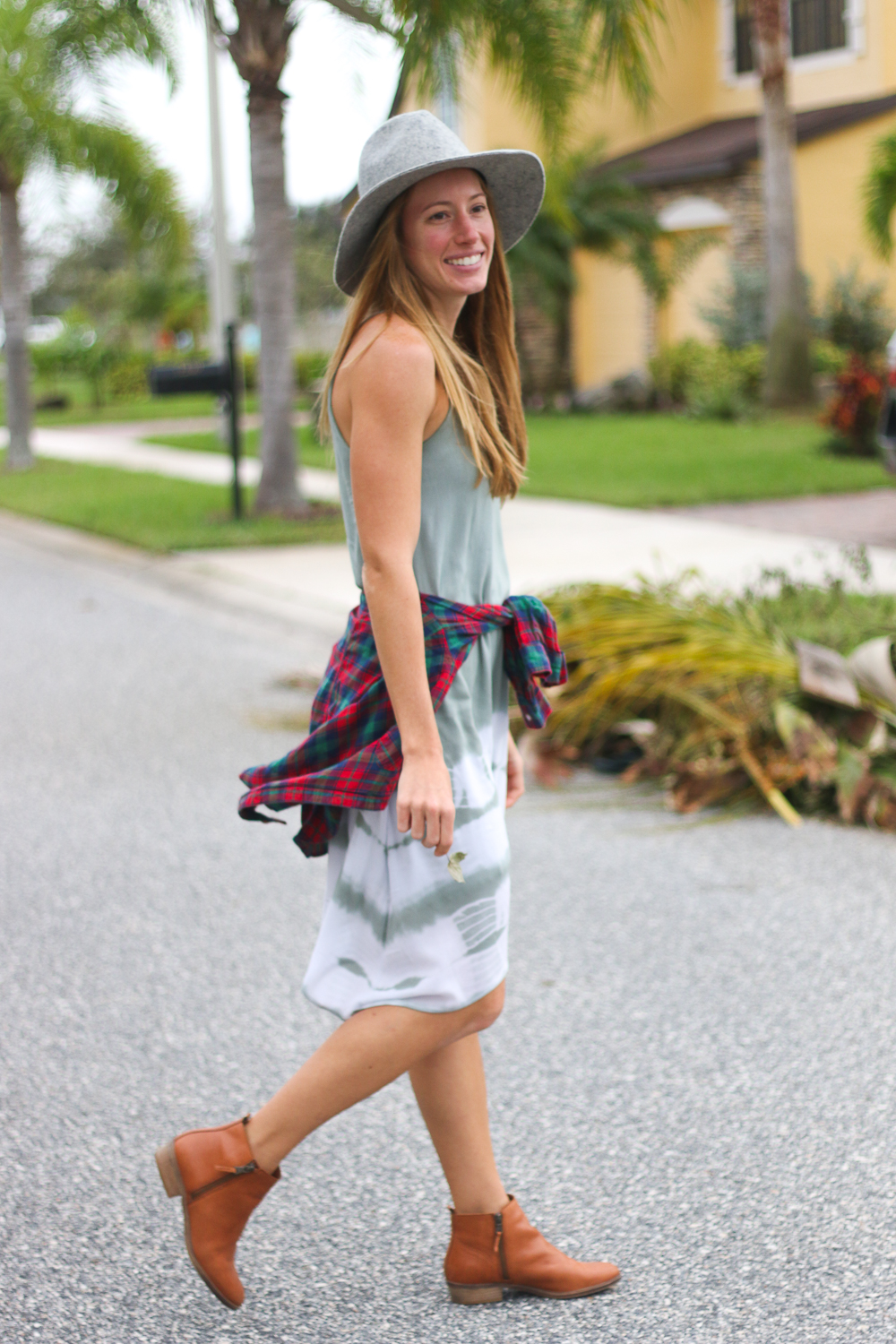 I honestly don't even remember where I wore this to lol. The photos were taken in October but the weather in January is still exactly the same. Most likely I wore the dress to work and then came home and shot outfit photos before the sun went down. I love wearing the flannel around my waste, because if I get cold at work I can wear it like a jacket to keep warm. It also adds shape to the dress without needing a belt. I always get so cold after eating lunch but then a few hours later I'm back to normal. Must be all that blood rushing to my stomach. It doesn't exactly look the cutest if I wear it unbuttoned like a zip up jacket but hey, I'm warm.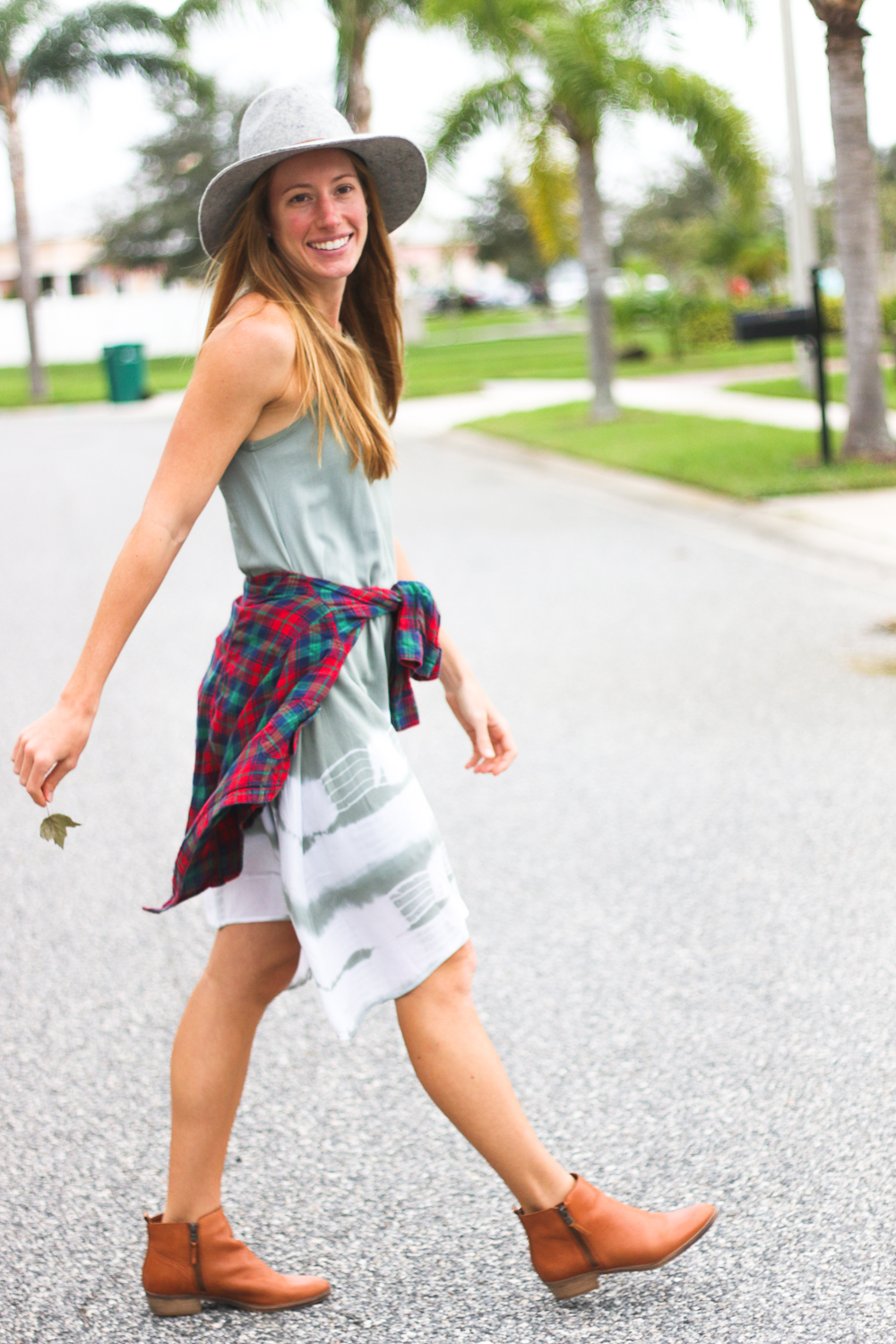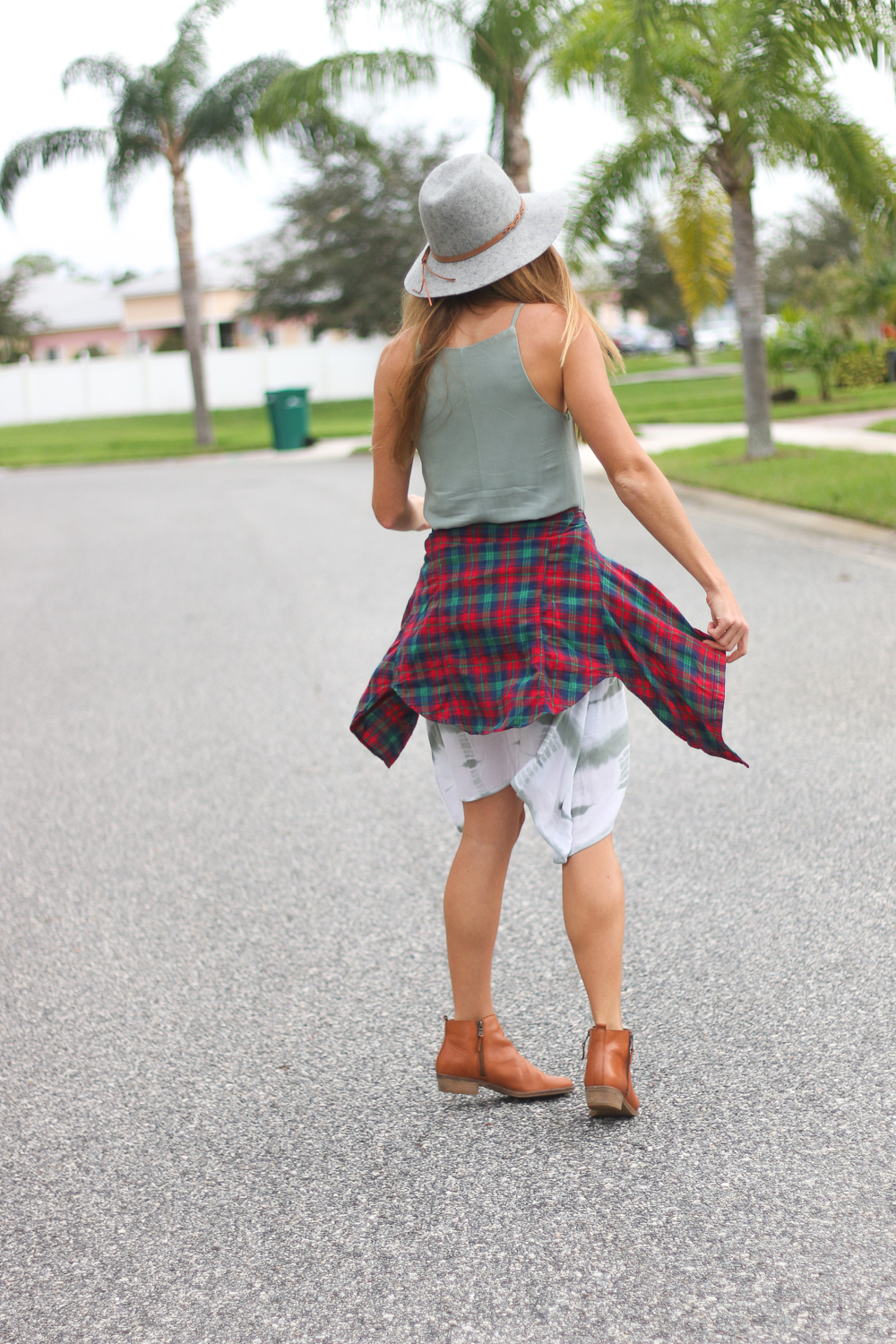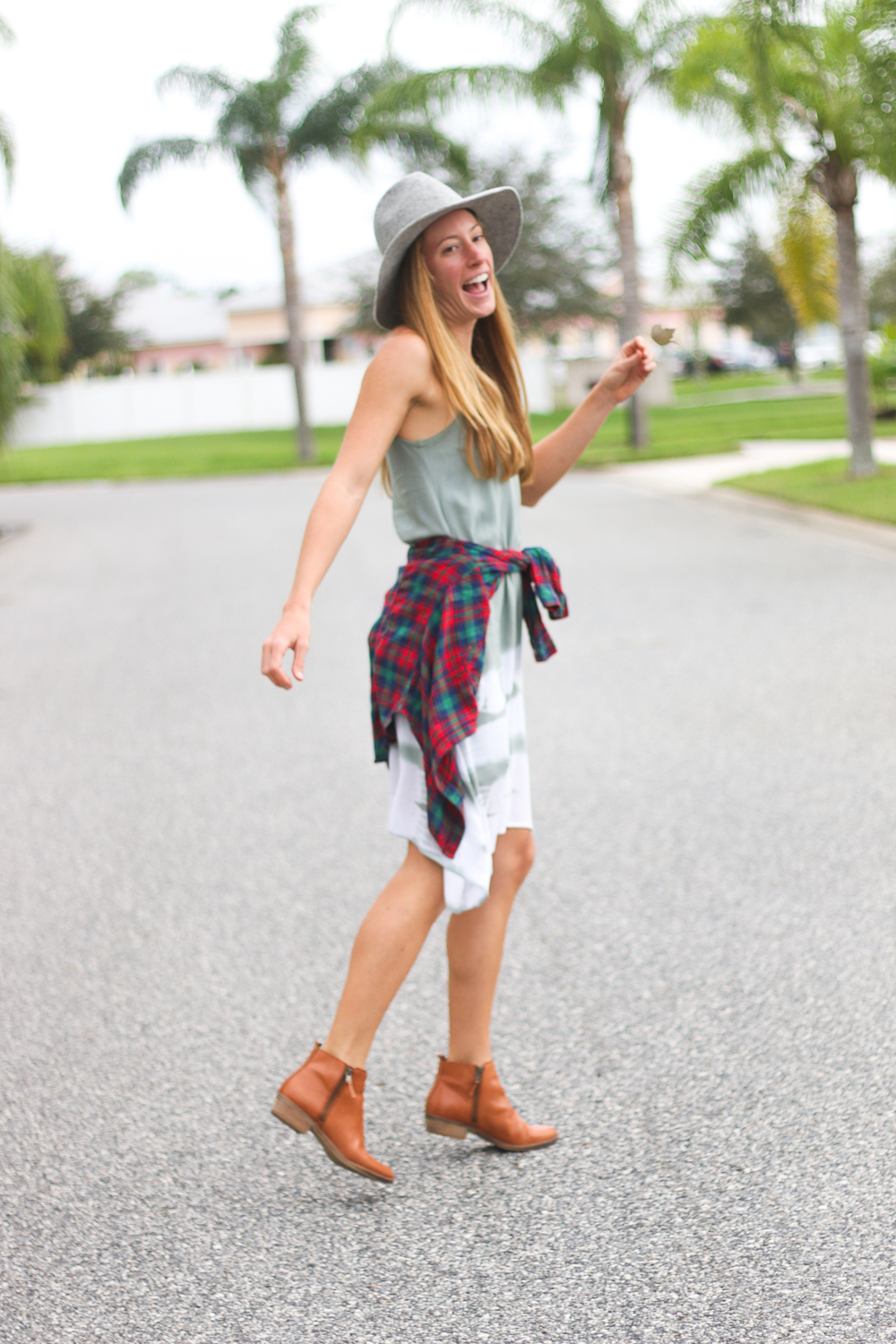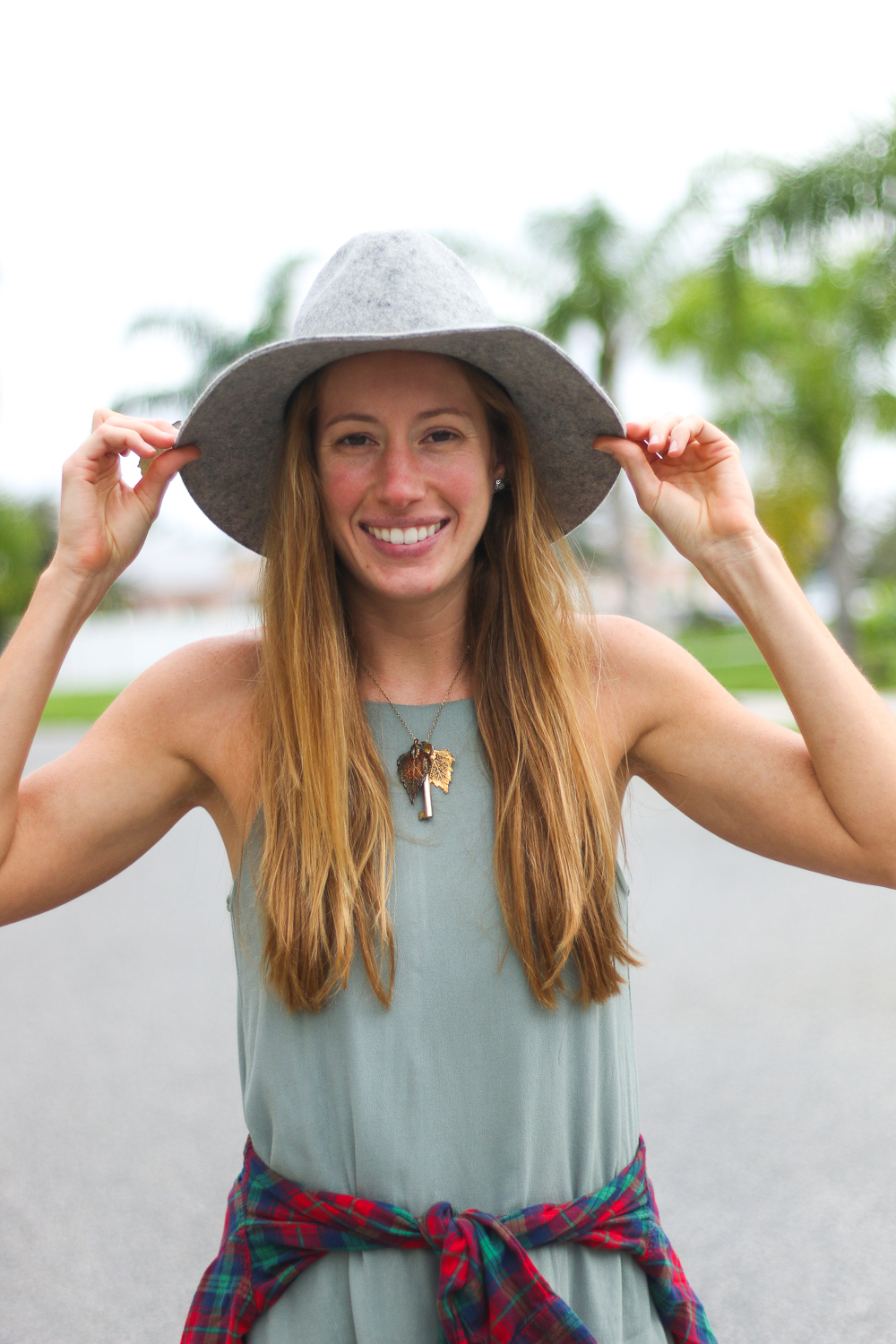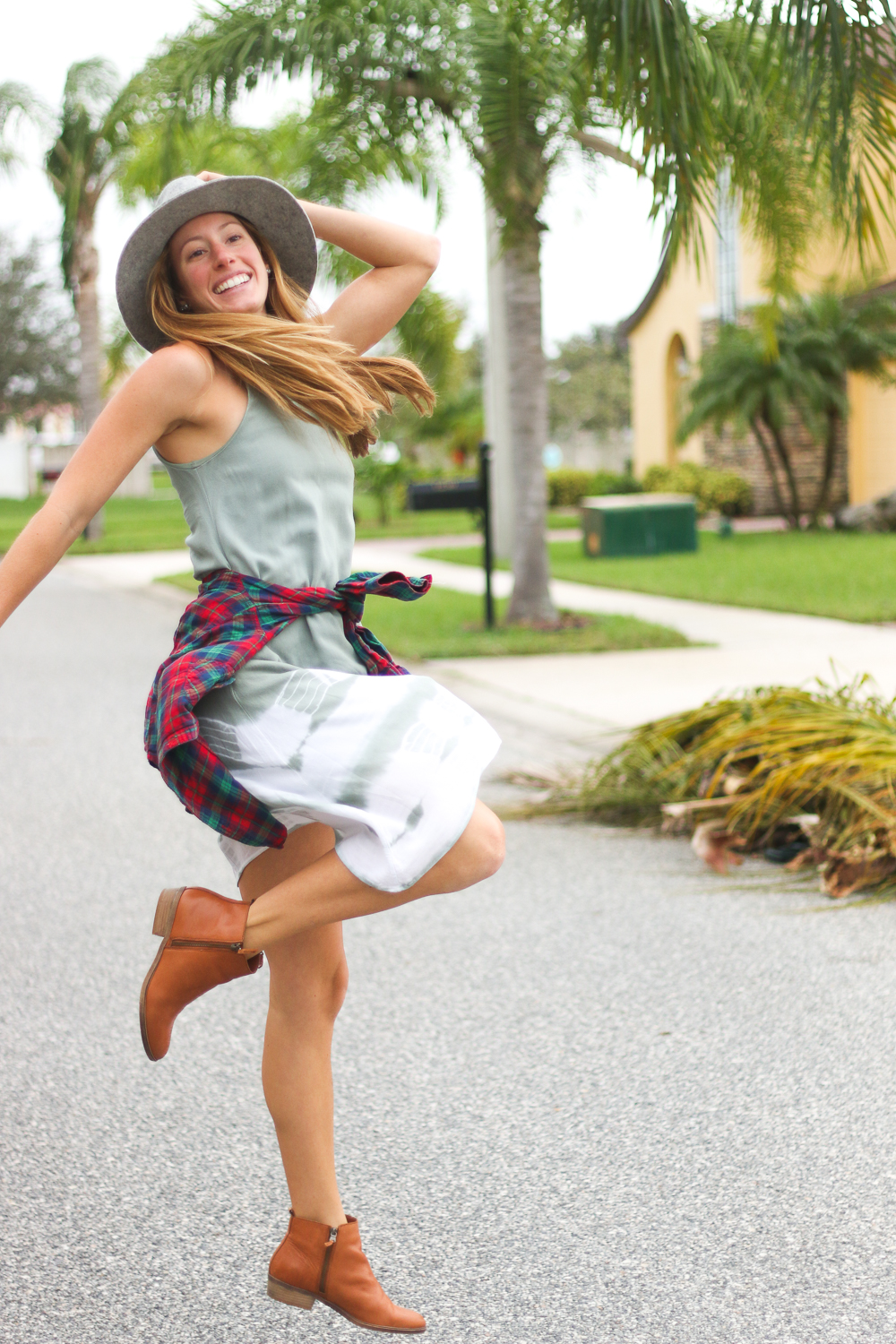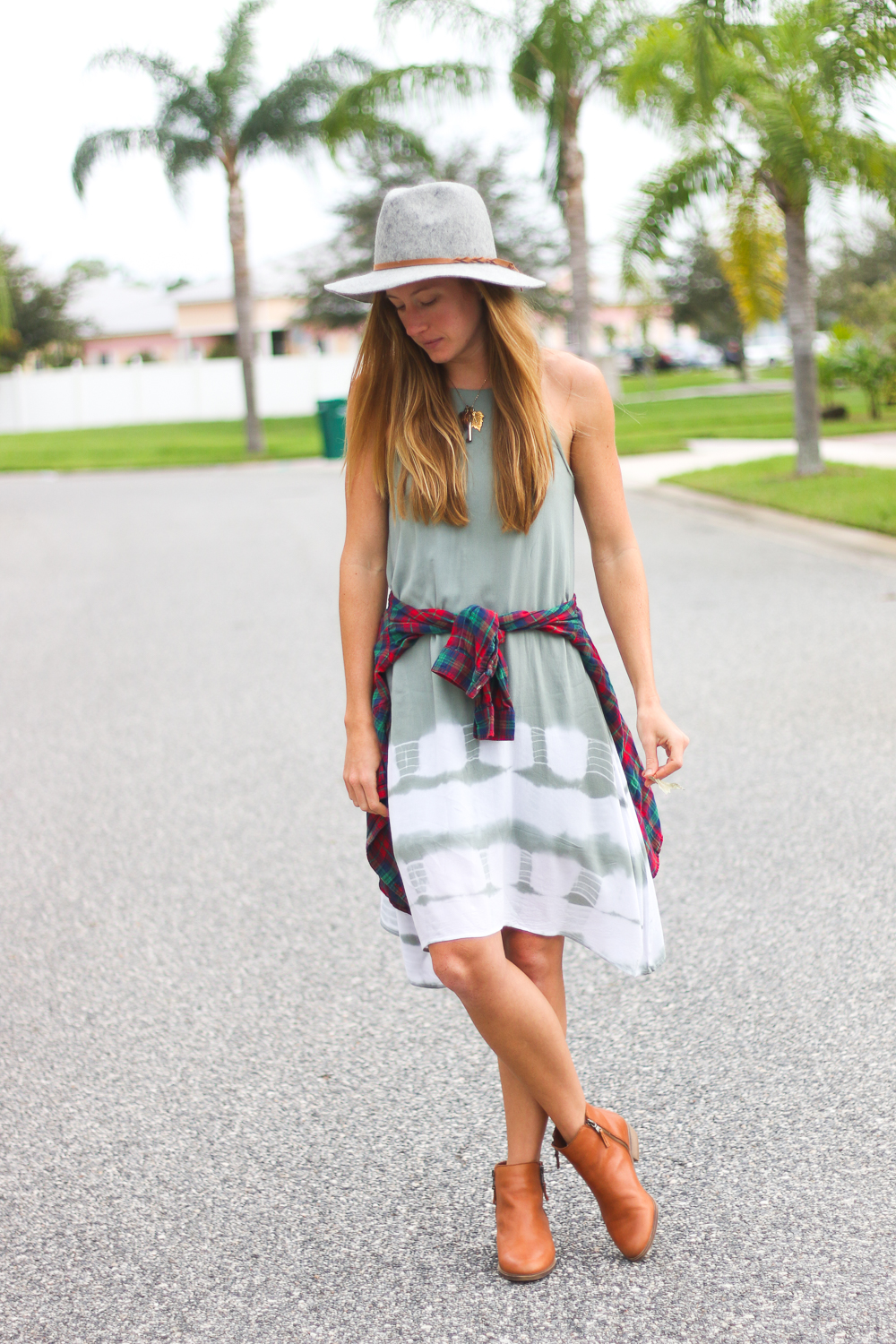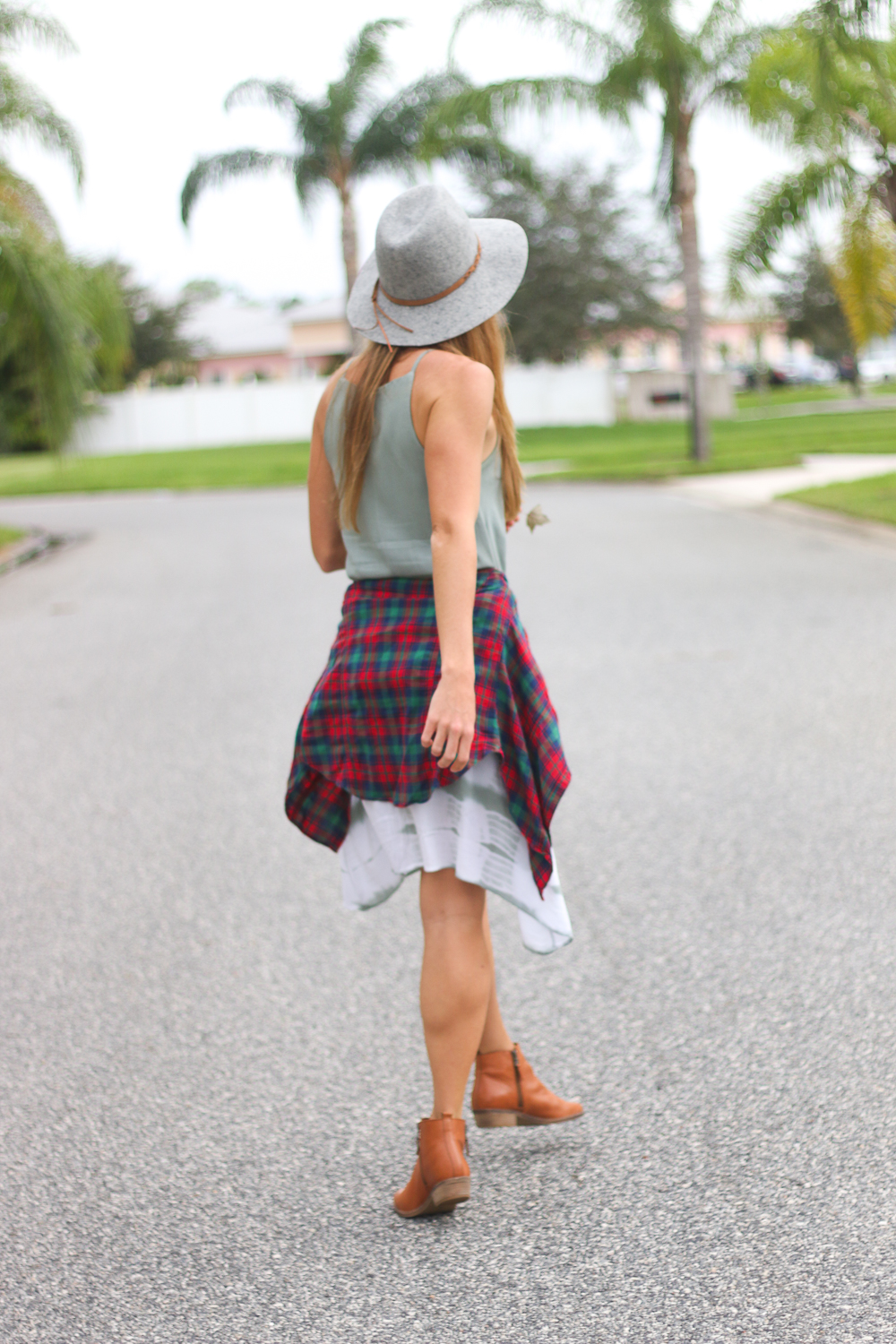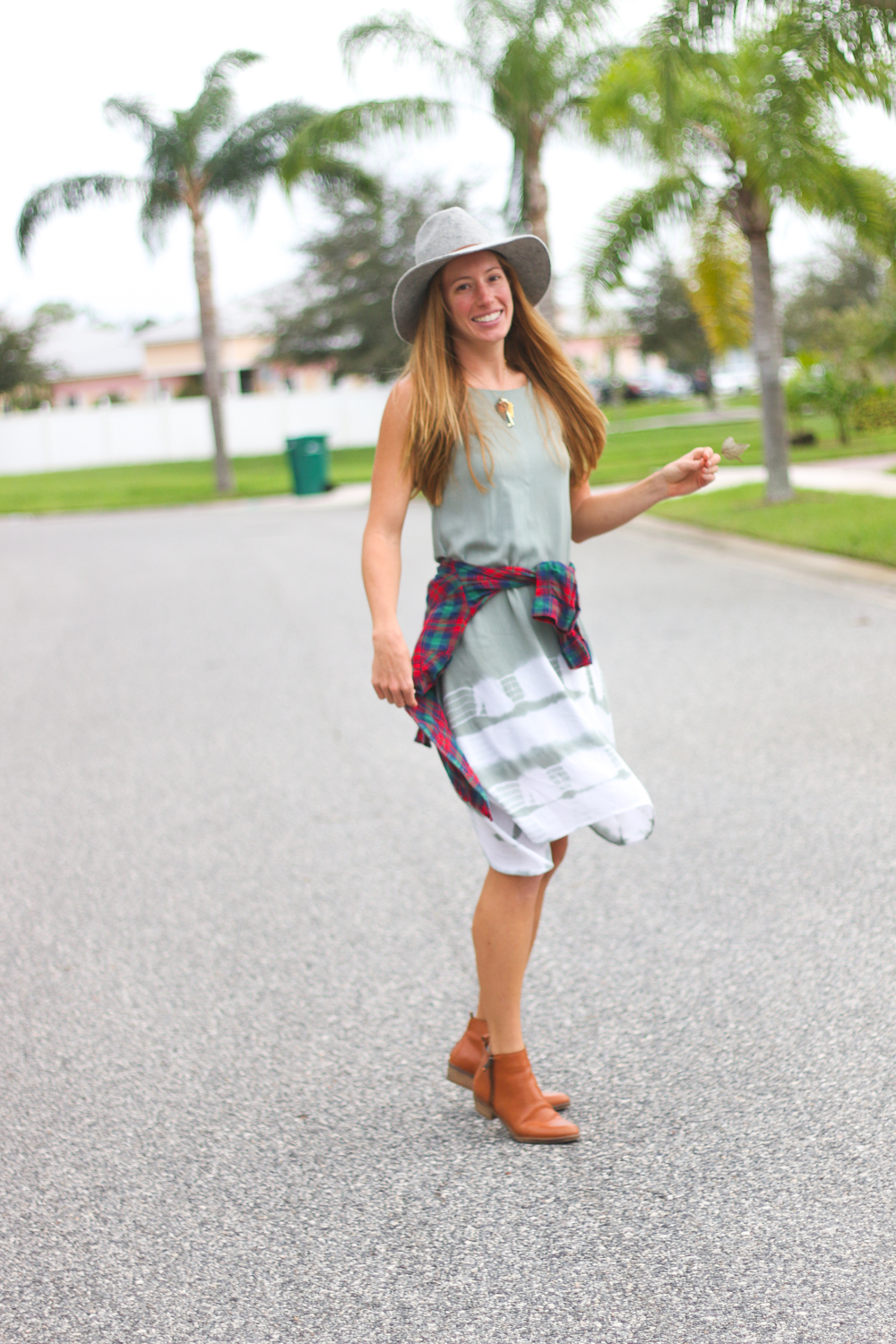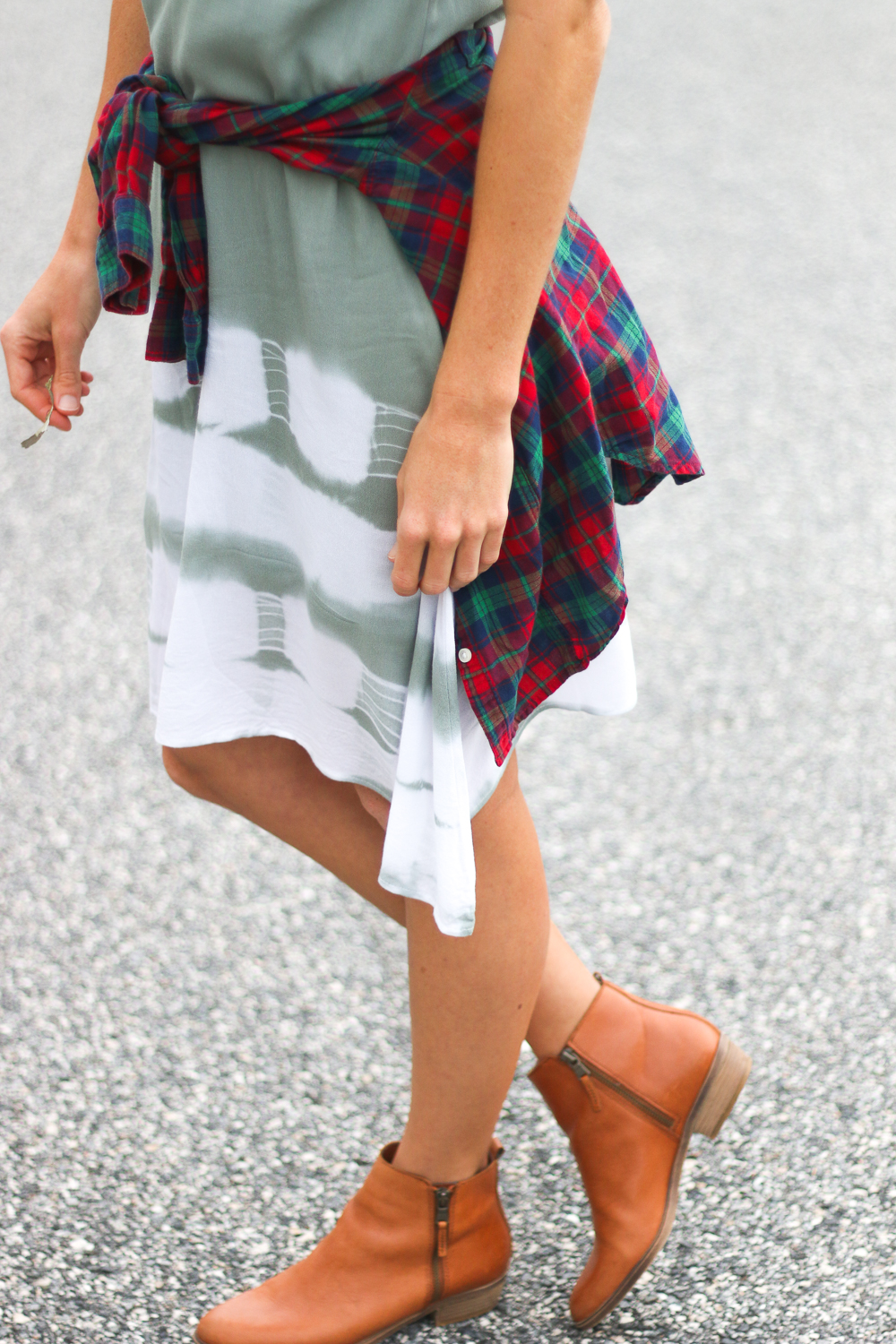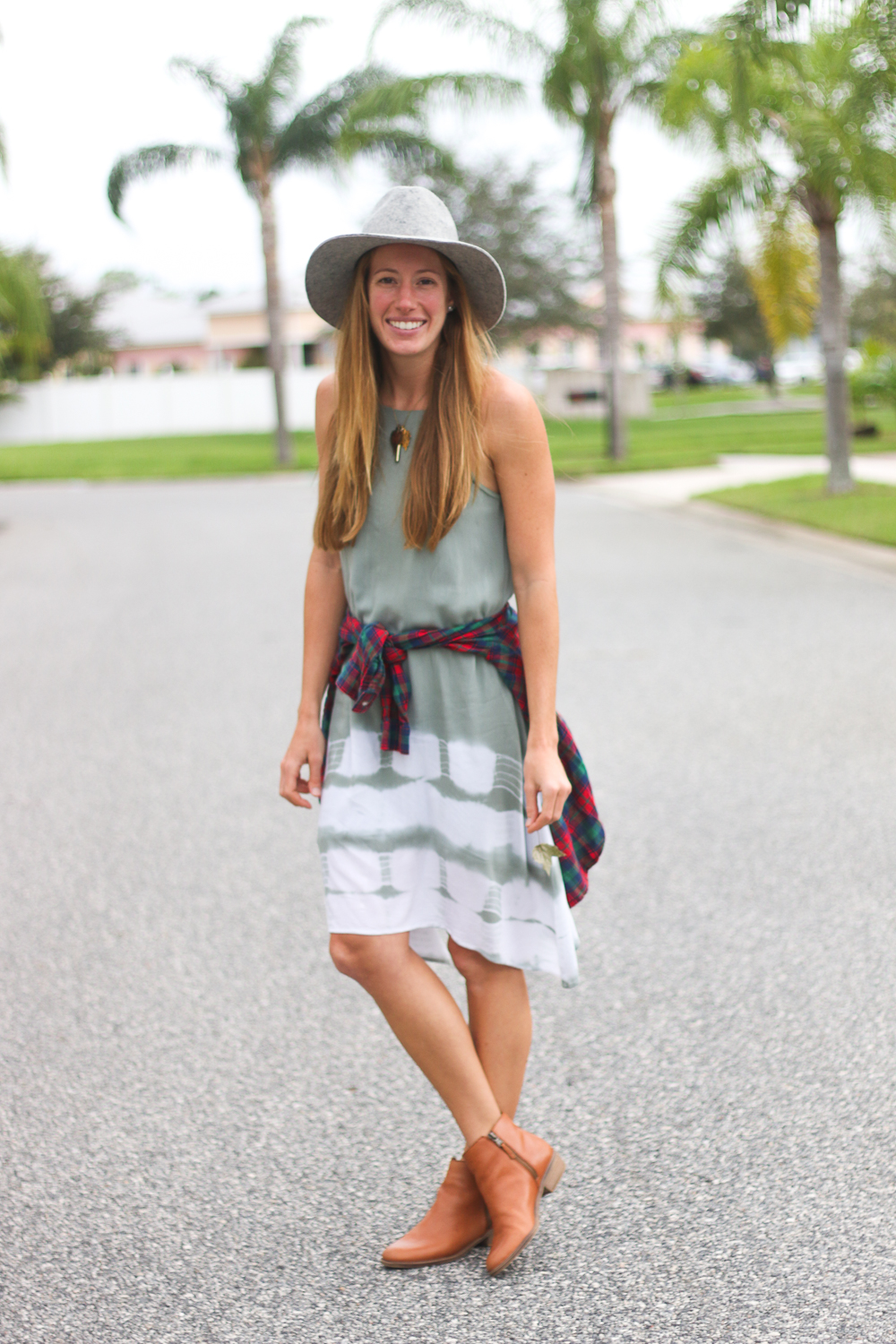 And there it is. One of my very Florida Fall/Winter outfits to wear when the rain forecast is high and the snow forecast is nonexistent.