After a bunch of requests from the amazing mamas on Instagram, the matching Mommy and Me Sunshine Style collection is finally here! After asking moms what they want, their favorite kids headband shapes and fits, I got to work making a few mommy and me headband sets!
My boyfriends sister has three adorably cute kids under the age of 5. Since I don't have kids, I asked her if she would model for me and she was so nice, she let me use her studio to shoot these photos! She is a newborn and family photographer! Be sure to check out her work here! We had the best time laughing and being silly with the kids! It was so fun shooting her 5 year old and 1 year old in the matching headbands! Let's just say it pushed me out of my comfort zone!
New Mommy and Me Sunshine Style Headbands!
Being matchy matchy is something I have always been obsessed wtih since I was a kid. Creating this collection is like being a kid all over again except I am an adult that's matching the mommy and littles together! Let the matching obsession continue!
The lemon collection includes a baby bow headband, toddler/little girl knot headband and a mommy/adult knot headband! Each headband you can buy individually or as a set. I have sets for mommy + baby, mommy + toddler/little girl sets and mommy, toddler and baby sets!
If you buy them as a set, you save $5! You can shop the lemon headband sets here!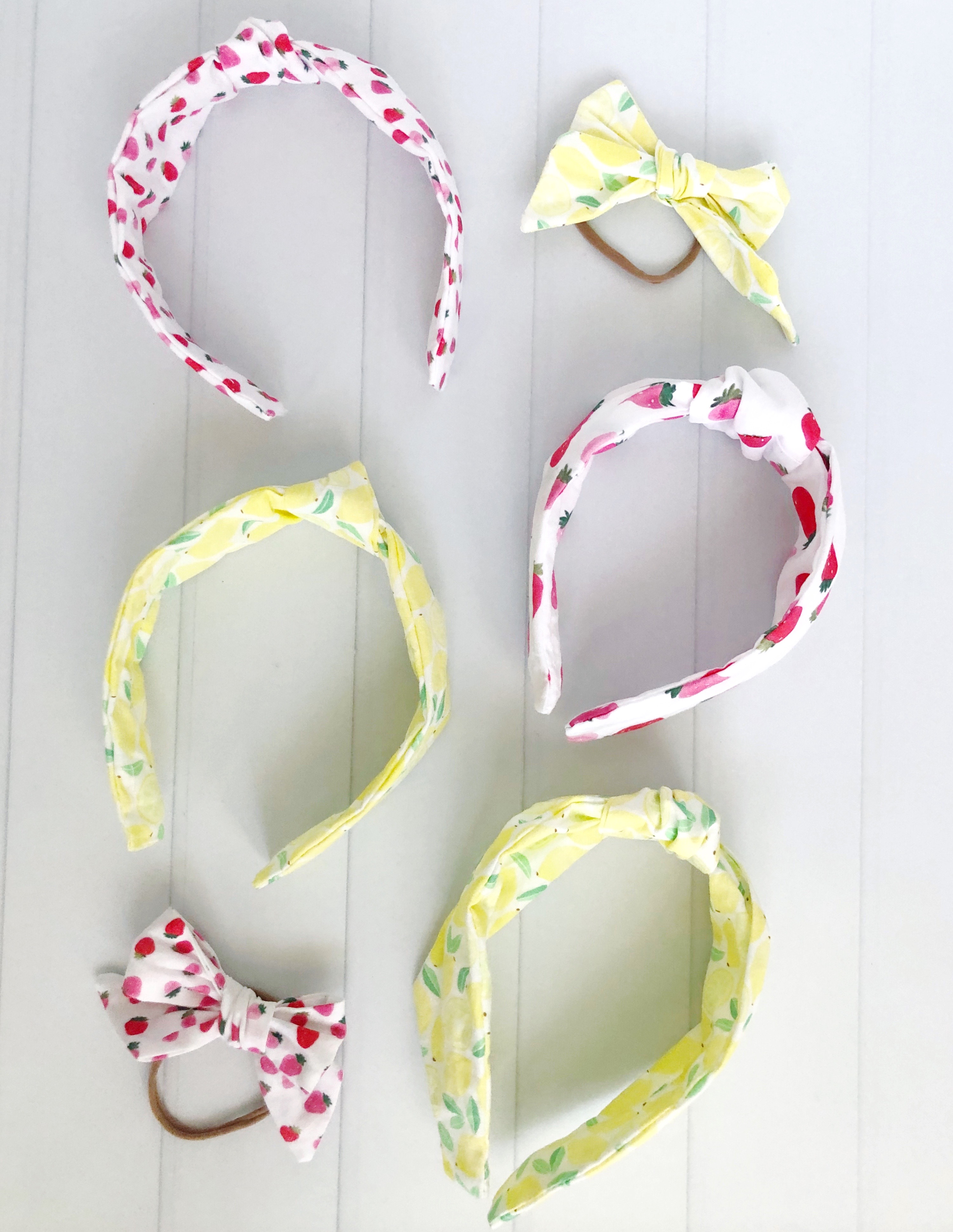 Just like the lemon collection, the same headband sets are available in the strawberry print! The baby and toddler/little girl strawberry print is actually smaller than the mommy strawberry print headband! I love this detail and think that it makes the baby and toddler headbands that much sweeter!
You can see the mommy, toddler and baby strawberry print set here!
Sizing: The mommy prints will fit exactly the same as the other women's headband in my shop! They measure 2.5 in at the widest part! If you have a sensitive head, I got you covered! I've gotten a ton of feedback from women saying these are the comfiest headbands they own and don't give them headaches!
Baby bow headbands are the newest product. The headband is made from a nylon mesh that is extra soft. It's bow is 3 in tall and 3.5 in wide! These will fit newborn to 24 months.
I also have toddler and little girl sized knot headbands so they can match their mamas! These are 1.75 inches wide and fit ages 3 years and up!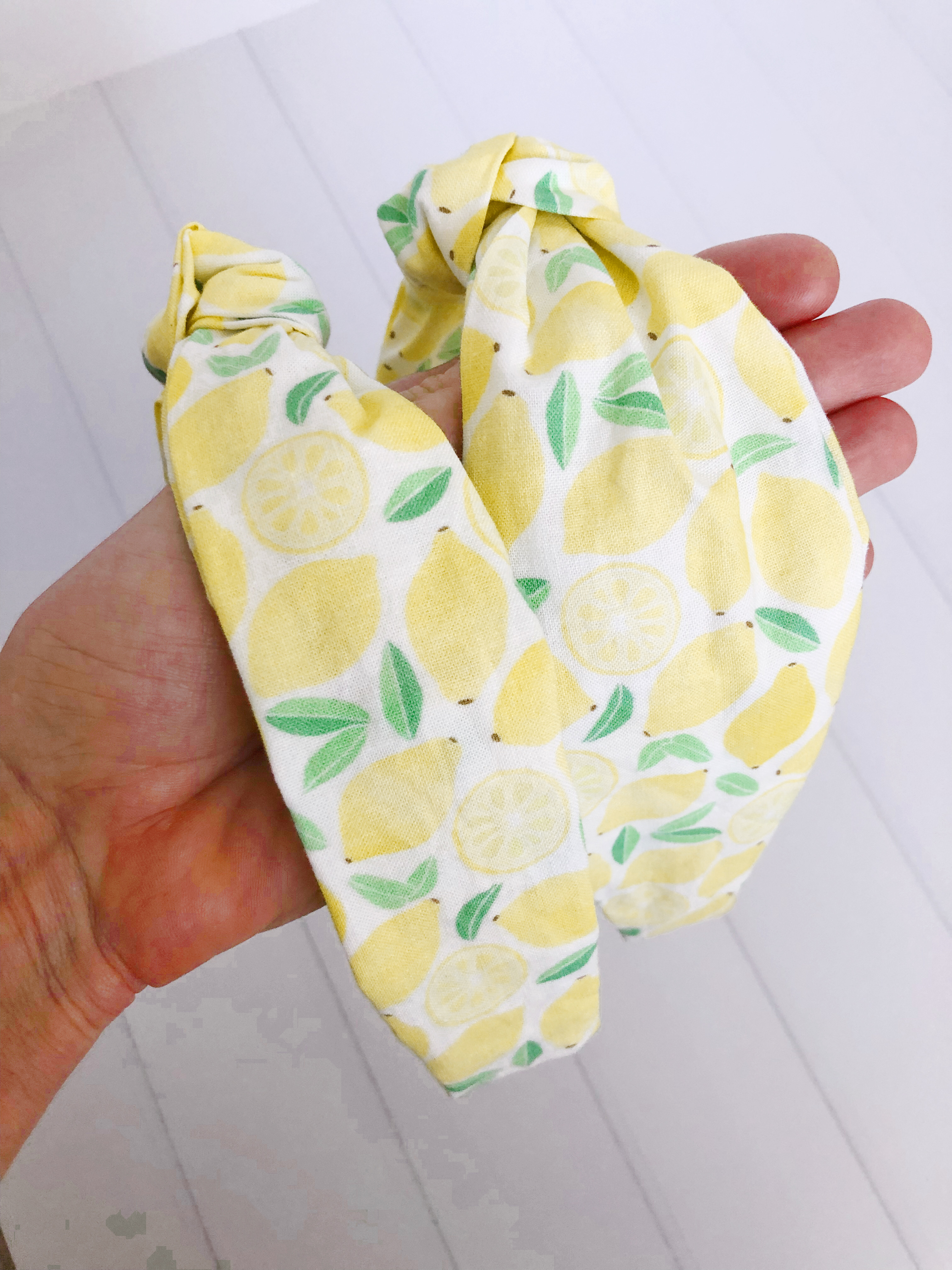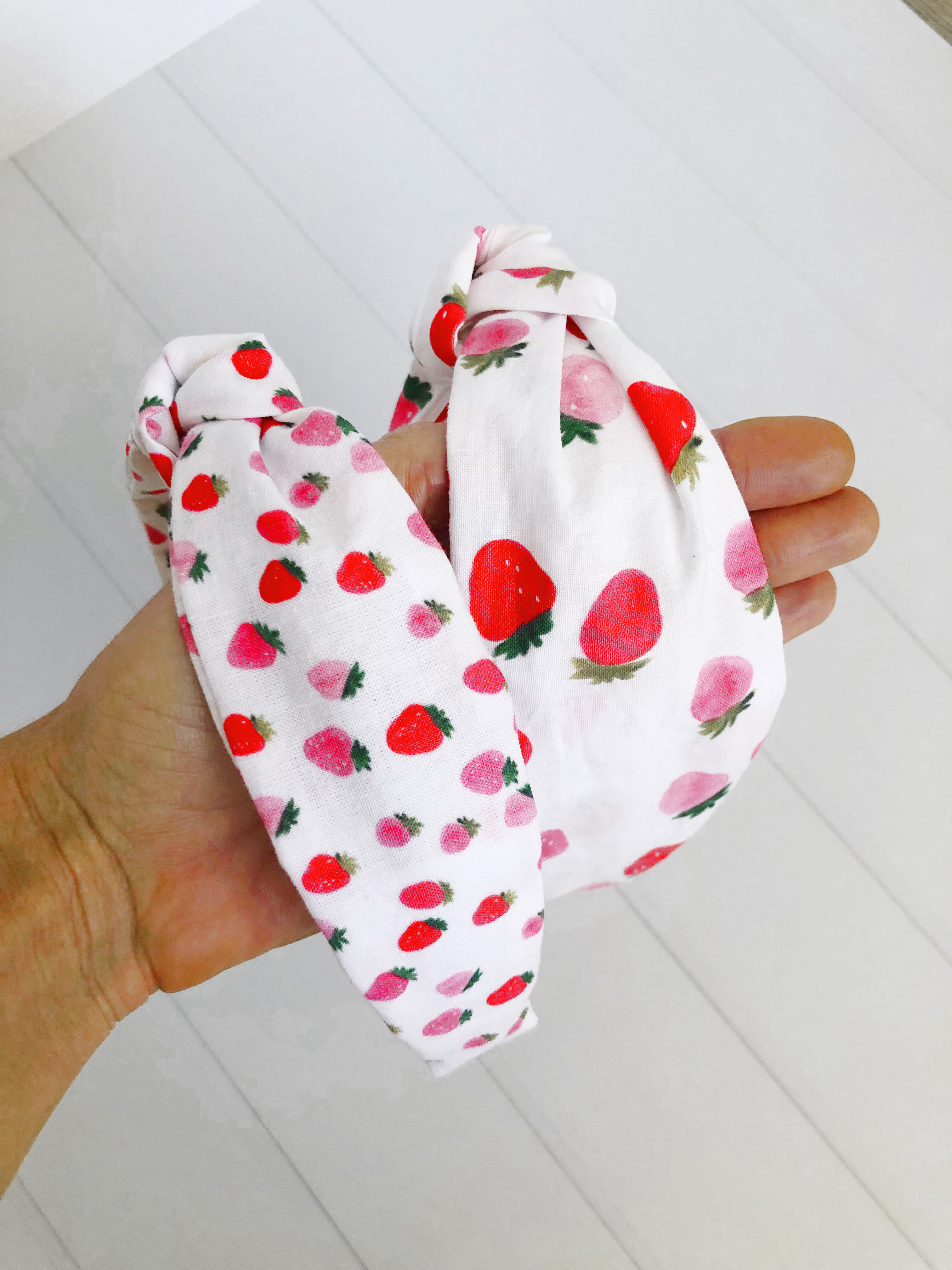 Lots of Sunshine,
Katie