One goal of mine for this year is to show more ways to wear specific items! If you like them, I will keep creating these types of posts! First up is 3 ways to style a sweater blazer! Sweater blazers are a versatile piece for winter and into the spring months! You can style it so many ways but for now, I will stick to 3! I bought this one from J.Crew during a Black Friday sale and am honestly amazed at how soft and functional it is!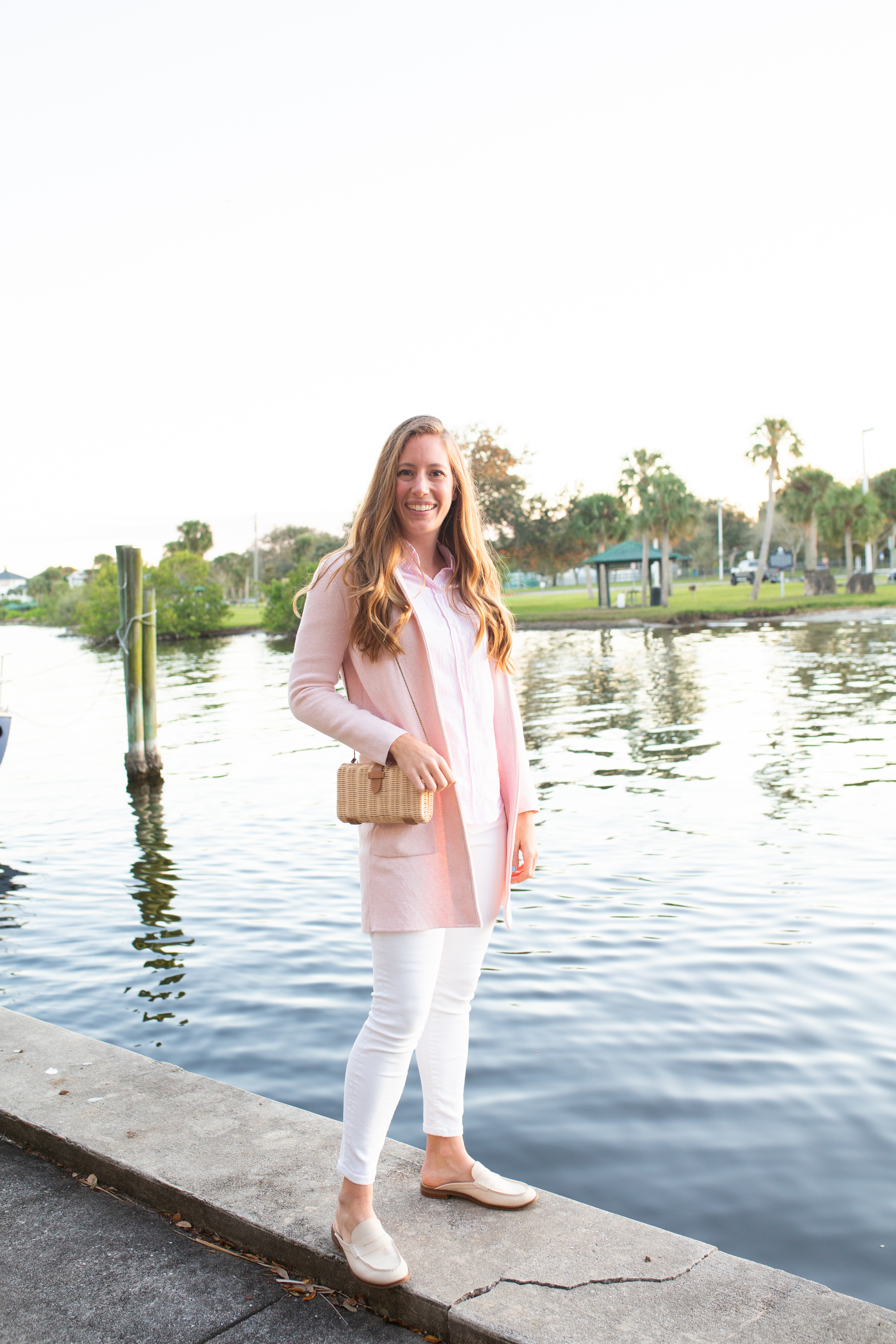 Sunny Outfit Details
J.Crew Factory Sweater Blazer (under $40) / Gap Shirt (on sale under $20!) / Everlane Jeans (similar here) / Sperry Mules / J.Crew Bag
The exact sweater blazer I'm wearing is sold out but I found a super similar sweater jacket with side pockets instead of front pockets. This style has more of a floppy neck and the sweater blazer (comes in 4 colors) is more structured and the style I prefer. Both styles have a thicker material and will keep you warm and cozy! I was actually surprised at how amazing the quality and thickness of the jacket was! Below are a few sweater blazer/jacket options in different price points!
J.Crew Factory Sweater Jacket, $39.95
From J.Crew Factory Sweater Blazer, $49.00
J.Crew Sweater Blazer, $148.00 (30% off with code EPIC)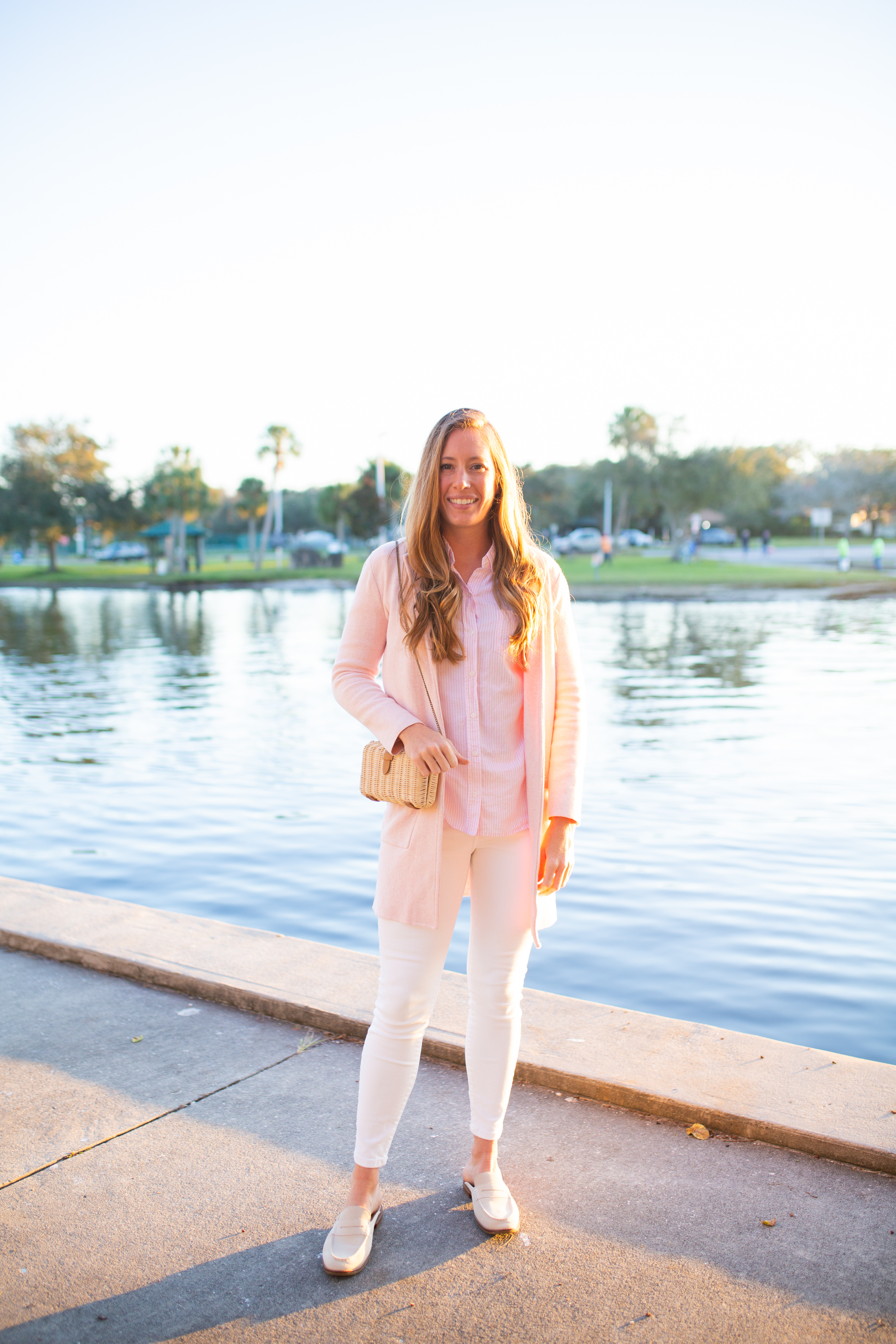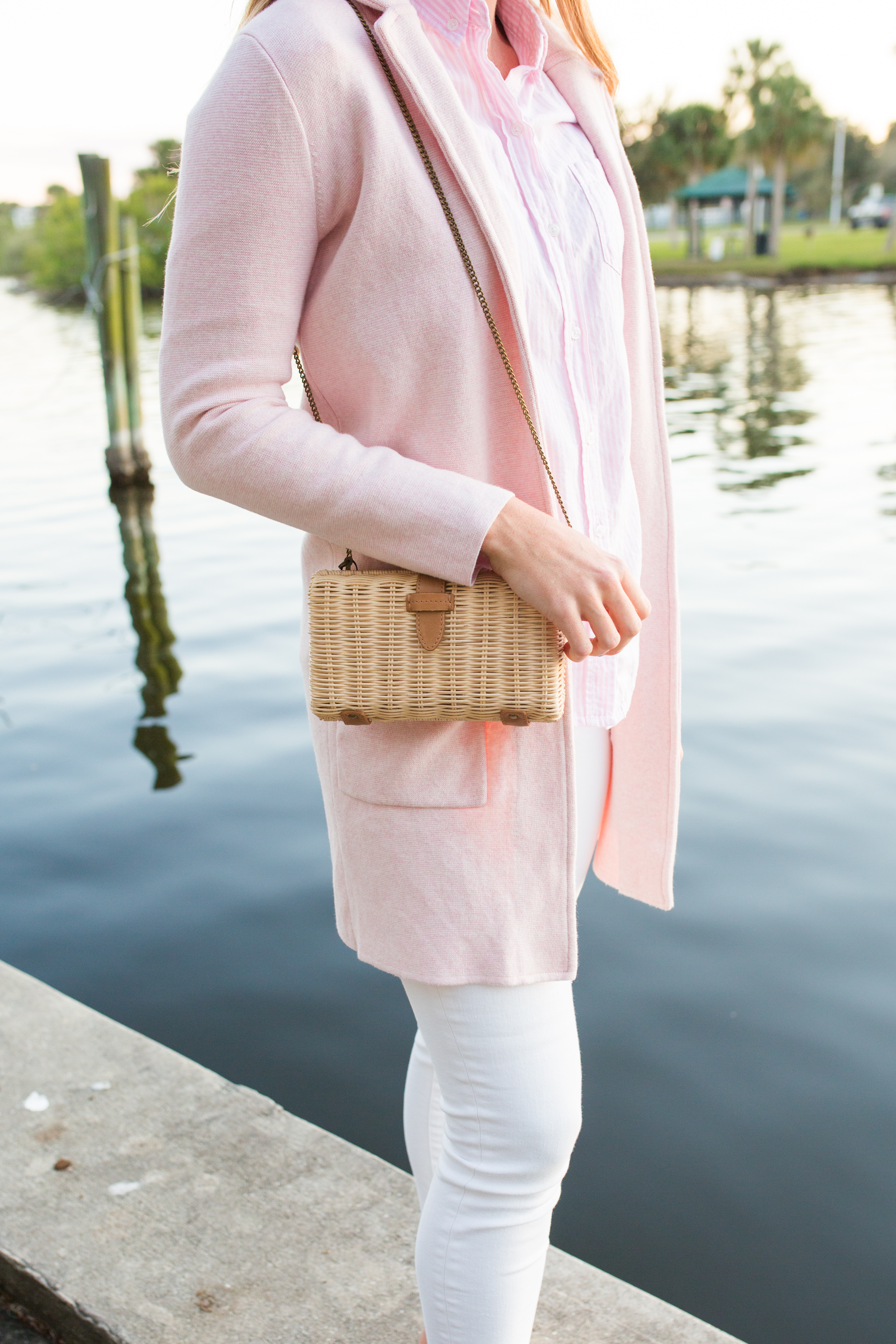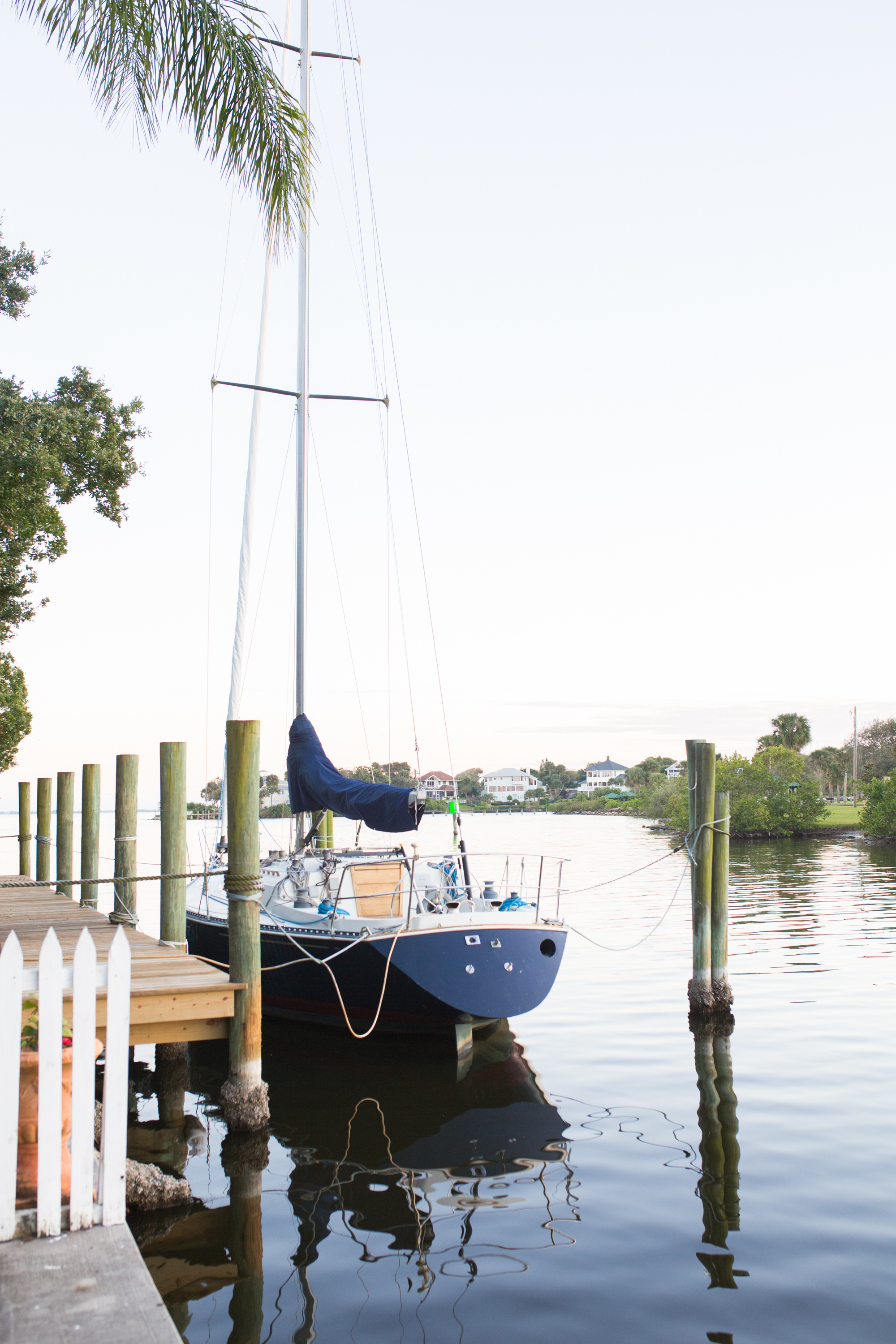 3 Ways to Style a Sweater Blazer for Winter
1.White Jeans and a Button Up
Sweater Jacket (sweater blazer option here)/ Button Up Shirt / Similar Jeans) / Mules / Straw Bag
White jeans are my go-to in the winter and spring! You can pretty much wear any top, sweater or jacket with them and it gives a fresh and clean look! I chose to style a pink button up to with jeans and my jacket for a clean and classic look…my favorite! I wore this exact look out to dinner with a friend and felt so cozy and comfy!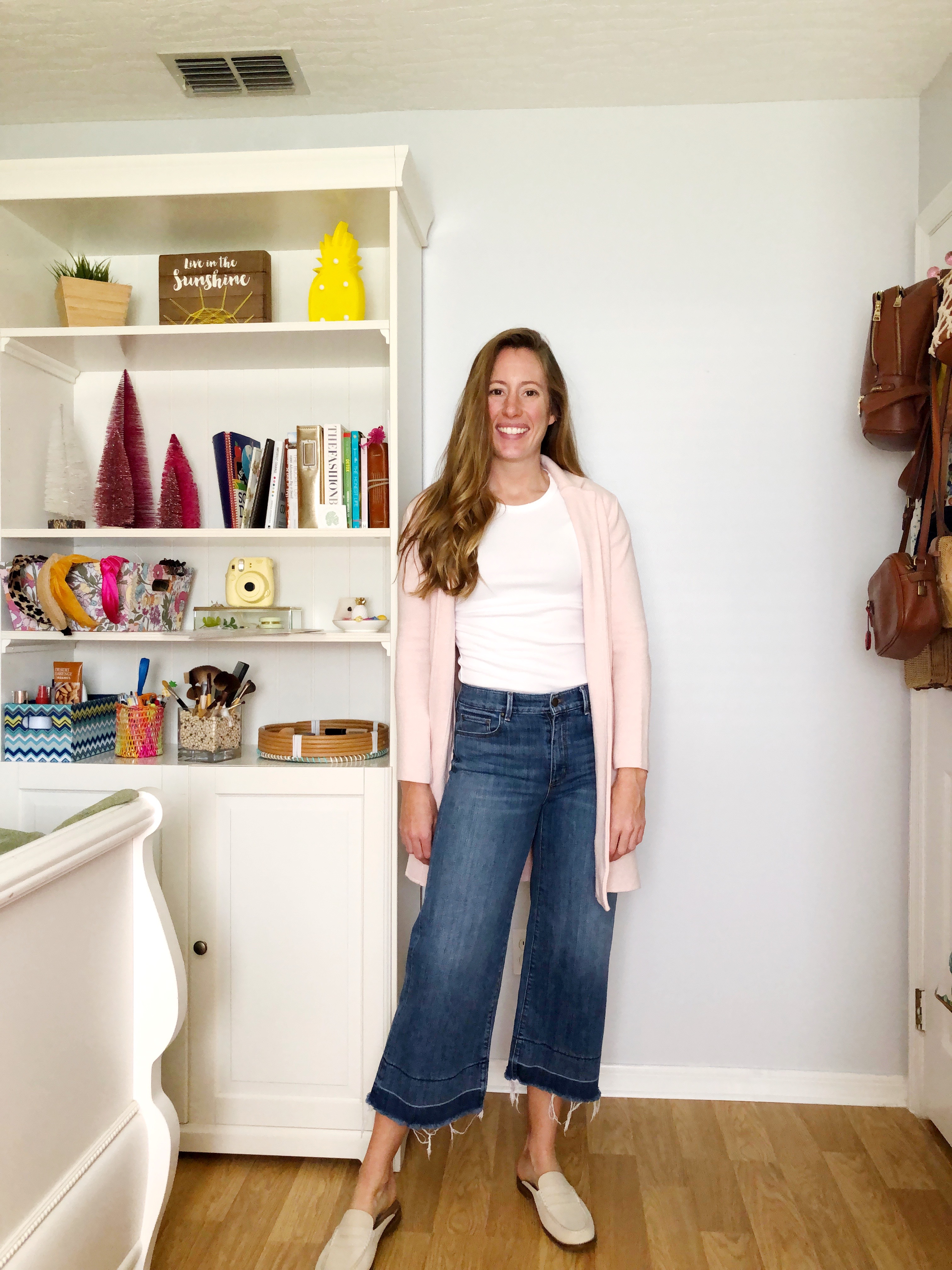 2. A Basic T-shirt and Jeans
Sweater Jacket (sweater blazer option here) / Button Up Shirt / Similar Jeans) / Mules
If your working from home like I am, you are probably looking for comfortable and simple outfits to feel put together yet not to dressy. I admit, blue jeans are my least favorite type of pant to wear. Wide leg pants are the exception! They add a fun flair and have a looser fit (although these jeans barely fit after quarantine ha!) Jeans and a t-shirts are something everyone has in their closet. Throw on a sweater blazer and voila…a perfect zoom call outfit.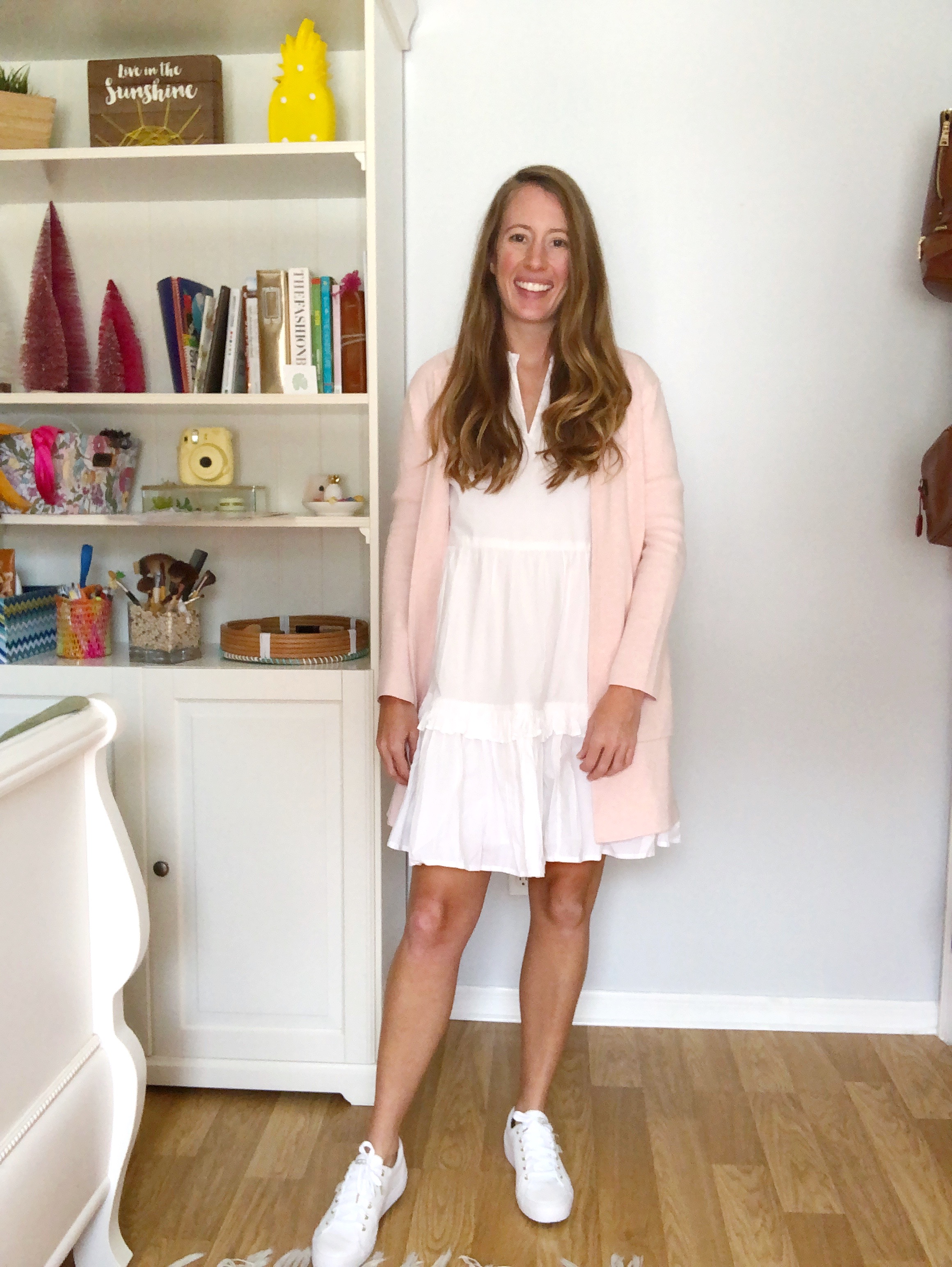 3. A Dress and Loafers for Sweater Blazer
Sweater Jacket (sweater blazer option here) / Similar Dress / White Sneakers
Say hello to my 2020/2021 outfit of choice! Dresses are my favorite and living in Florida, there's good reason for it! This year has been on the colder side so I love being able to throw on an extra layer! The only way to wear dresses in the cooler months is with sneakers! All about casual dressing! Even if your just getting dressed to stay inside, its fun to just wear a dress sometimes.
Lots of Sunshine,

Katie
Which sweater blazer look is your favorite?!