Eeeek, I'm excited to announce my second official Sunshine Style Co. product! Meet the cutest elastic hair ties ever! They come in pink, yellow and blue at the moment! Now that I feel like I'm in the grove and got the launching process down, I plan to release new scrunchies with different patterns every 2 weeks! Coming up next is hopefully a girly floral print!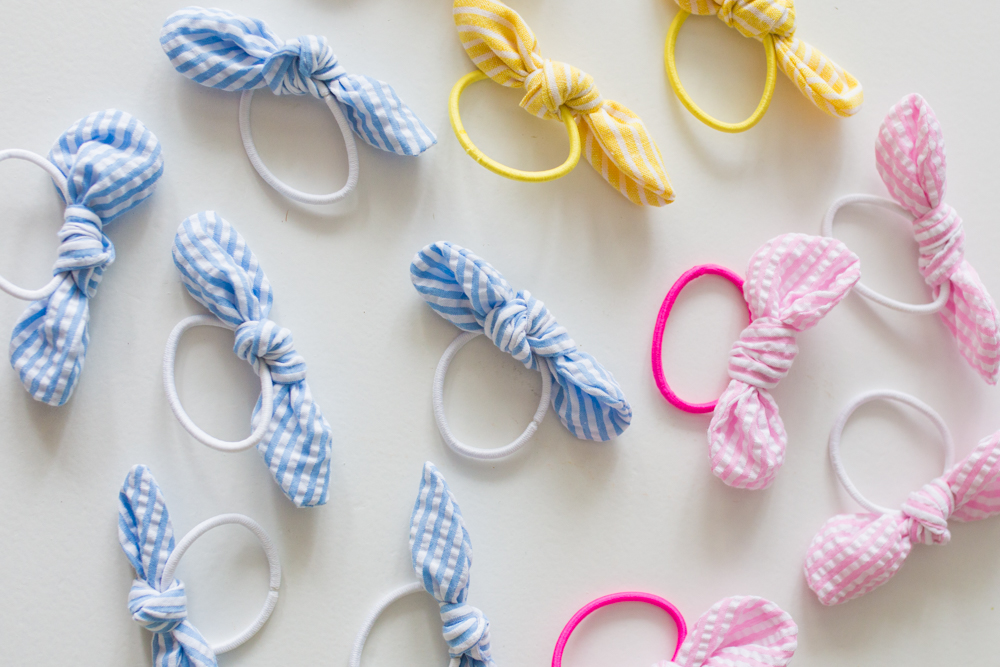 My goal with these bows were to add some excitement to an everyday elastic hair tie! If you are not a scrunchie person, these are the next best option to wear something cute on your wrist. I am constantly pulling my hair back during work when I take phone calls and am always wearing a hair tie on my wrist just in case I need one…which is always! You can throw one in your bag to always have a hair tie on hand! The bow just makes me happy whenever I look at my wrist!
Also, I workout at least 2-3x's/week and live a very active lifestyle. I have been grabbing either a pink, blue or yellow bow hair tie to match my outfit for the gym! They mad me feel extra girly when I am working out and being active! When I'm not working, you can find me at the beach, riding bikes or taking walks outside and I am wearing one of these hair ties!
To make these, I used extra fabric I had from making the bow hair scrunchies! The fabrics are washable and you can also untie them and re-tie on a new hair tie if it stretches out! Did I mention they are only, $4.95!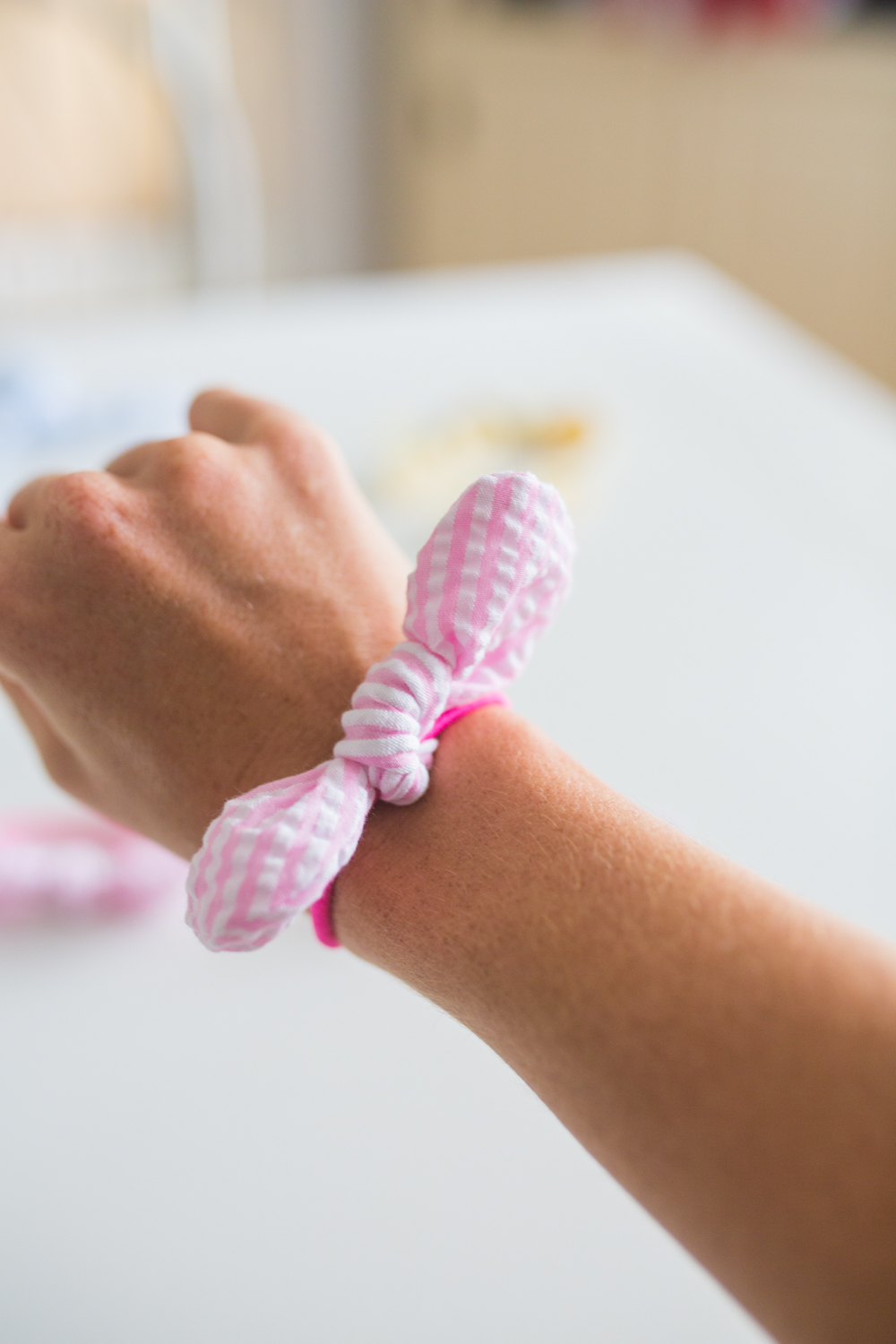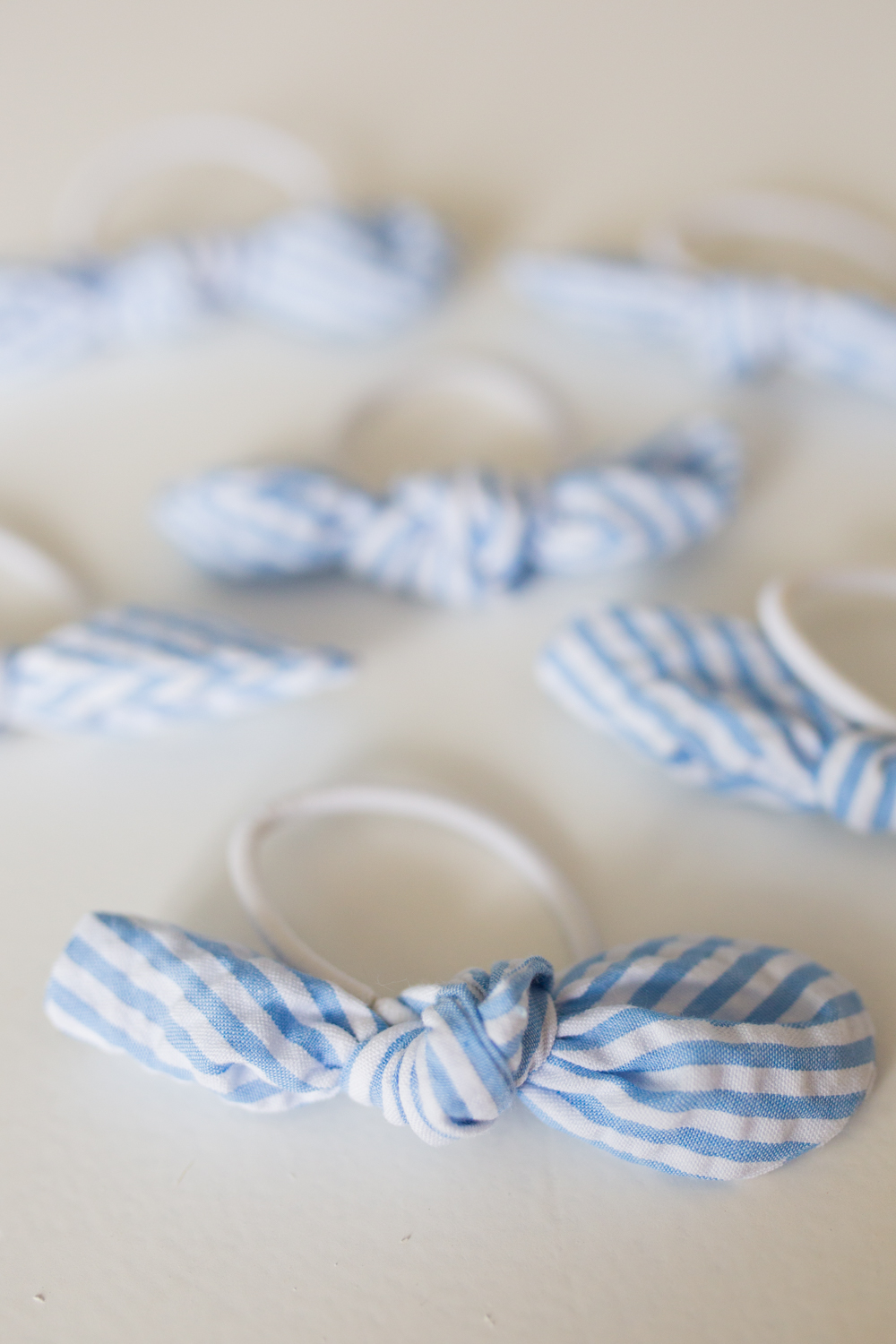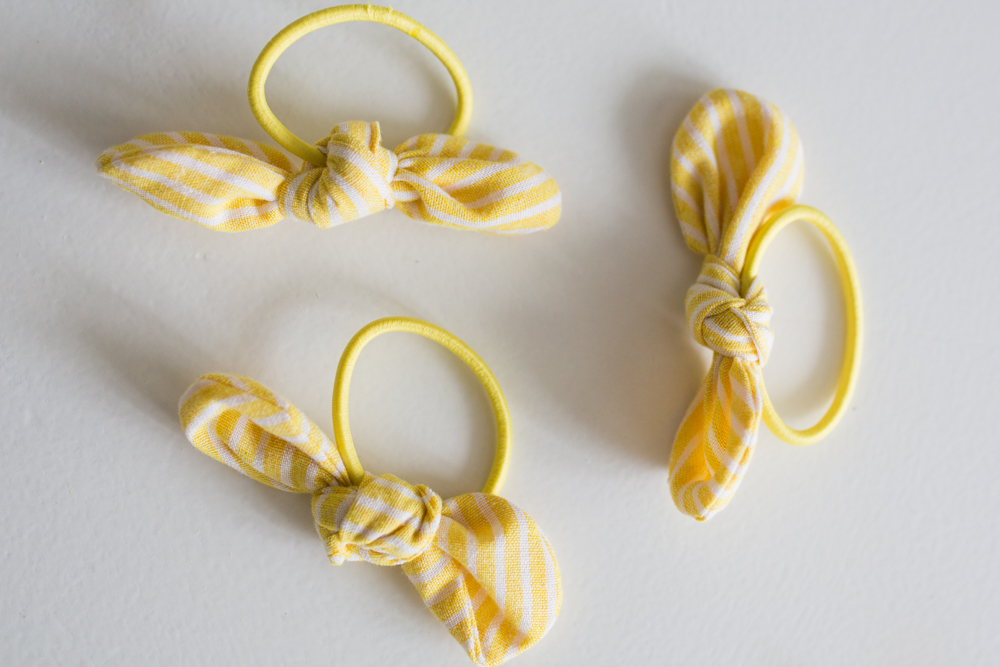 Thank you so much for all of your support with this small business! I've had so much fun planning out new products to make, choosing seasonal fabrics (hello florals and eyelet for fall) and being able to talk directly with you! You are making my dreams come true and I am forever grateful. =)
Which color is your favorite?!
Lots of Sunshine,
Katie