Back at it with my Sunny Style Finds posts! This is a series with my favorite finds across the internet at budget friendly price points, fun colorful and classic clothes and accessories to bring a little happiness to your Monday's. It's so secret that summer is my favorite season ever! I am loving puff sleeved tops, eyelet fabrics, sundresses and striped beach towels.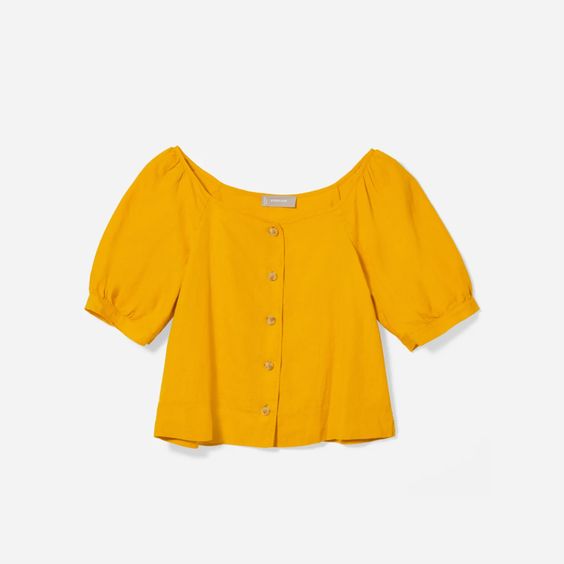 This sweet puff sleeve blouse comes in white and sunflower yellow! Puff sleeves are super in for summer. How cute would it looked tucked into denim cut off shorts or the white eyelet pair below and neutral slides! Such a feminine and cool summer outfit!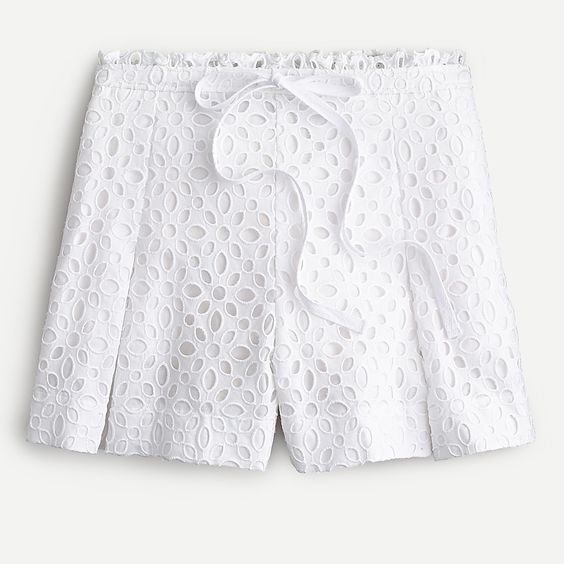 White shorts are an essential for summer! You can basically style anything with them and the cute tie detail is extra girly. I really love the pleats and would wear these every single weekend this summer for days at home, BBQ's, parties and a casual work from home outfit.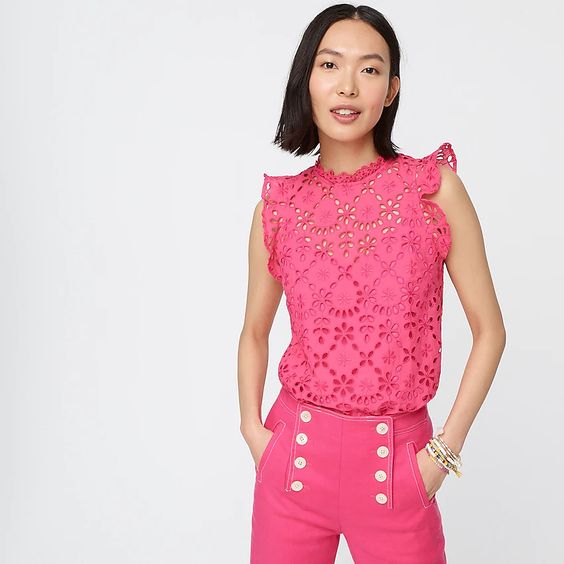 Hello adorable ruffle sleeves and eyelet flutter top! Pink tops are an item I don't have a bunch of and wouldn't mind adding! Dress us jean shorts with this top for a classic everyday outfit. Use code CHECKOUT for 40% off of your entire J.Crew order.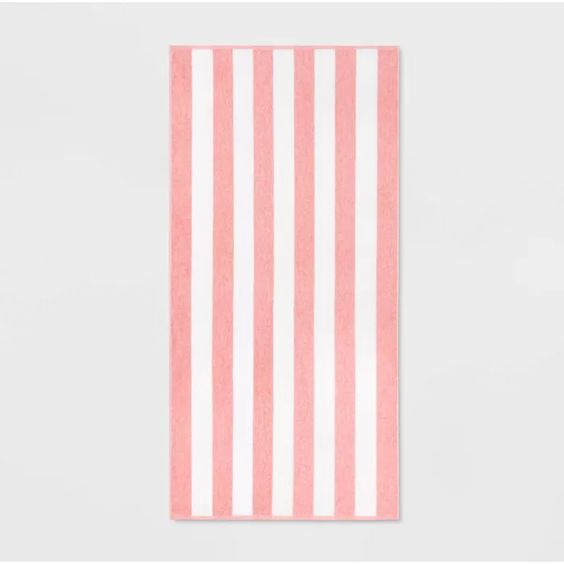 I actually have this towel in green and pink and bought them to use for styled photos! Each were $4.50 on sale and it was just to good to pass up. The quality is not the most amazing (not the fluffiest or softest material) but hey, for less than $5 their perfect.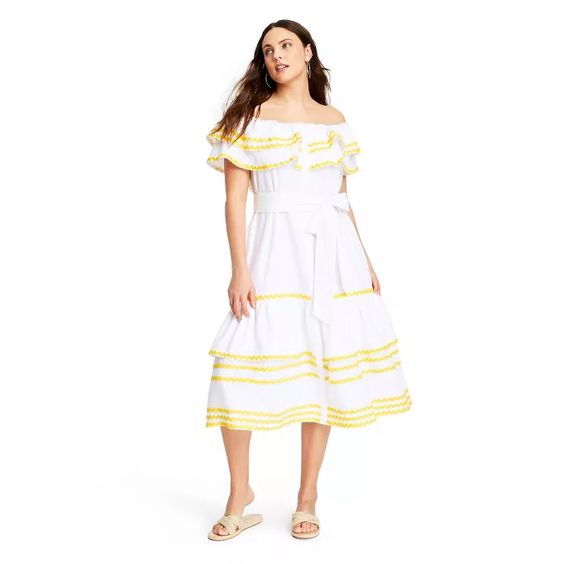 Target recently launched a new summer collection with Lisa Fernandez and every piece of her's is so summery and bright! Ric rac is such a fun accent and this dress totally gives off Cindo de Mayo party vibes. If you are currently picturing yourself sipping fruity drinks on a far away island like I am, this is the dress to wear!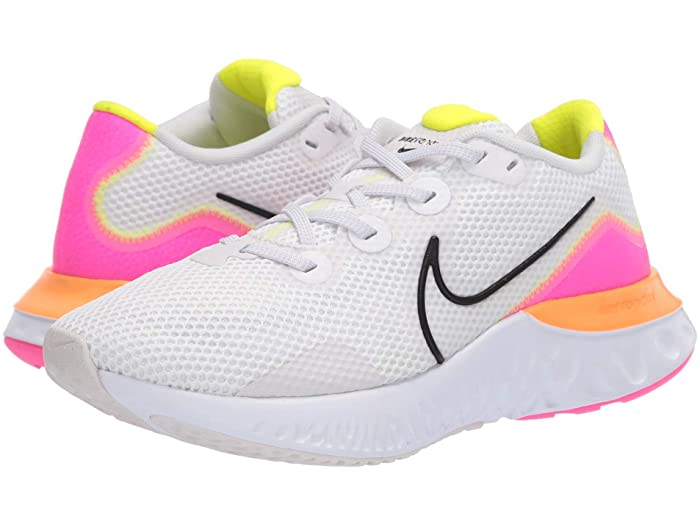 After buying new running shoes during the beginning of quarantine, I've been obsessed with looking at cute athletic shoes! These are so pretty, I wouldn't want to mess them up (my gym has black mats and I always seem to leave with some left on my shoes ha). White can be hard to take care of but I love the bright hints of pink, orange and yellow, it may be worth the hassle of keeping them clean!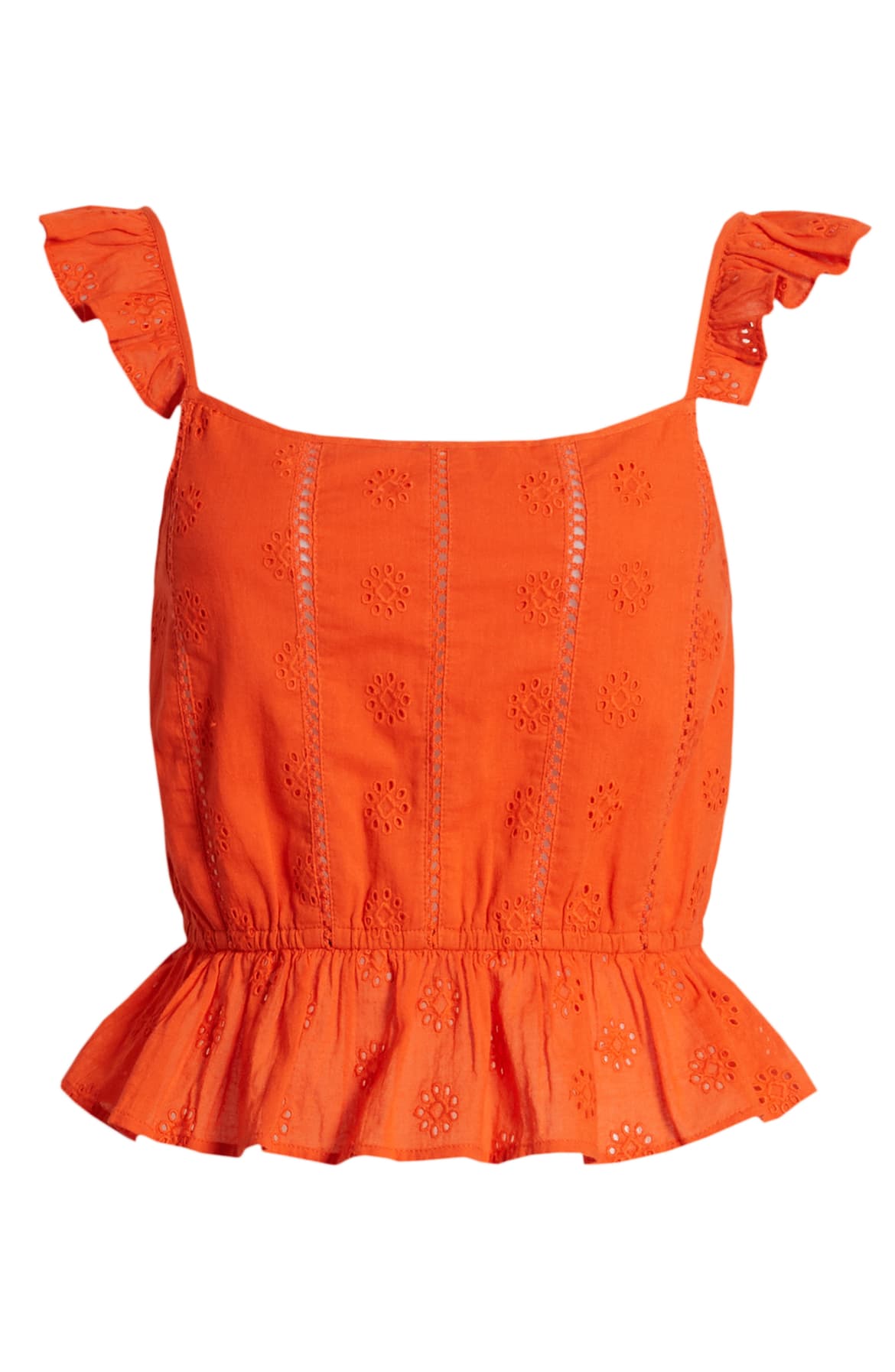 Hot and humid would be an understatement to describe how it feels outside lately. I am all about the lightweight, cotton, strappy tops to keep as cool as possible. When it's that warm out, I still want to look cute and feel comfy at the same time. The orange color is so vivid and look it's an eyelet print again!
Shop Summer Style Finds Summer Edition
It's so fun to start this series again. I got a little off track with it and wasn't sure it was a reader favorite. After looking at my stats, it seems like you all liked these posts and it turns out I just want to share so many new summer pieces, this is the perfect way to do it!
How was your last weekend of June?! I can barely believe it's almost July. I can almost keep track of what day it is everyday now! What about you? This weekend my sister, her boyfriend and our mutual friend made plans to go to a state springs and float in tubes for a few hours! It's a state park and they were only allowing 50% capacity inside, so we made sure to get up early and be the first ones in line.
Turns out, we weren't the only smart ones. By 8:15 AM, the park was already closed and we had to turn around and go to Plan B…which we didn't exactly have HA! We took a risk and tried an other spring about 45 minutes away and weren't successful with that either. Almost 3 hours later, after a Chick Fil A stop and bathroom brake, we made it back home. After months of being quarantined this was our first bit outing! We were all super disappointed.
Even though we were disappointed, the day still ended on a good note! My friend and I made new plans to try and hit a local beach which was also a state park. We went later in the afternoon and got so excited when they let us in (they also only had 50% capacity)! We snorkeled in the clear water and explored some! The tide was just perfect which made the water crystal clear. After, I met my parents and sister and her boyfriend for dinner and had the best burger and garlic fries of my life. I can eat so much after a full day in the sun!
It's always a good reminder that God always has good things in store for us even after disappointments.
Lots of Sunshine,
Katie