Just like everyone else, I've been spending plenty of time outside and at home lately. Getting dressed everyday keeps me motivated or else I'm like a mashed couch potato. One thing that's been bringing joy to my days and making them a little more exciting is wearing new clothes from my Infinitely LOFT box!
I did a full review of my LOFT box service and why I like it if you missed it! This week, I got a floral green midi skirt, a floral maxi dress and a red off the shoulder dress. All the items in this box fit really well (sometimes I misjudge and order the wrong size) and I felt extra cute wearing them and adding some extra brightness to my days.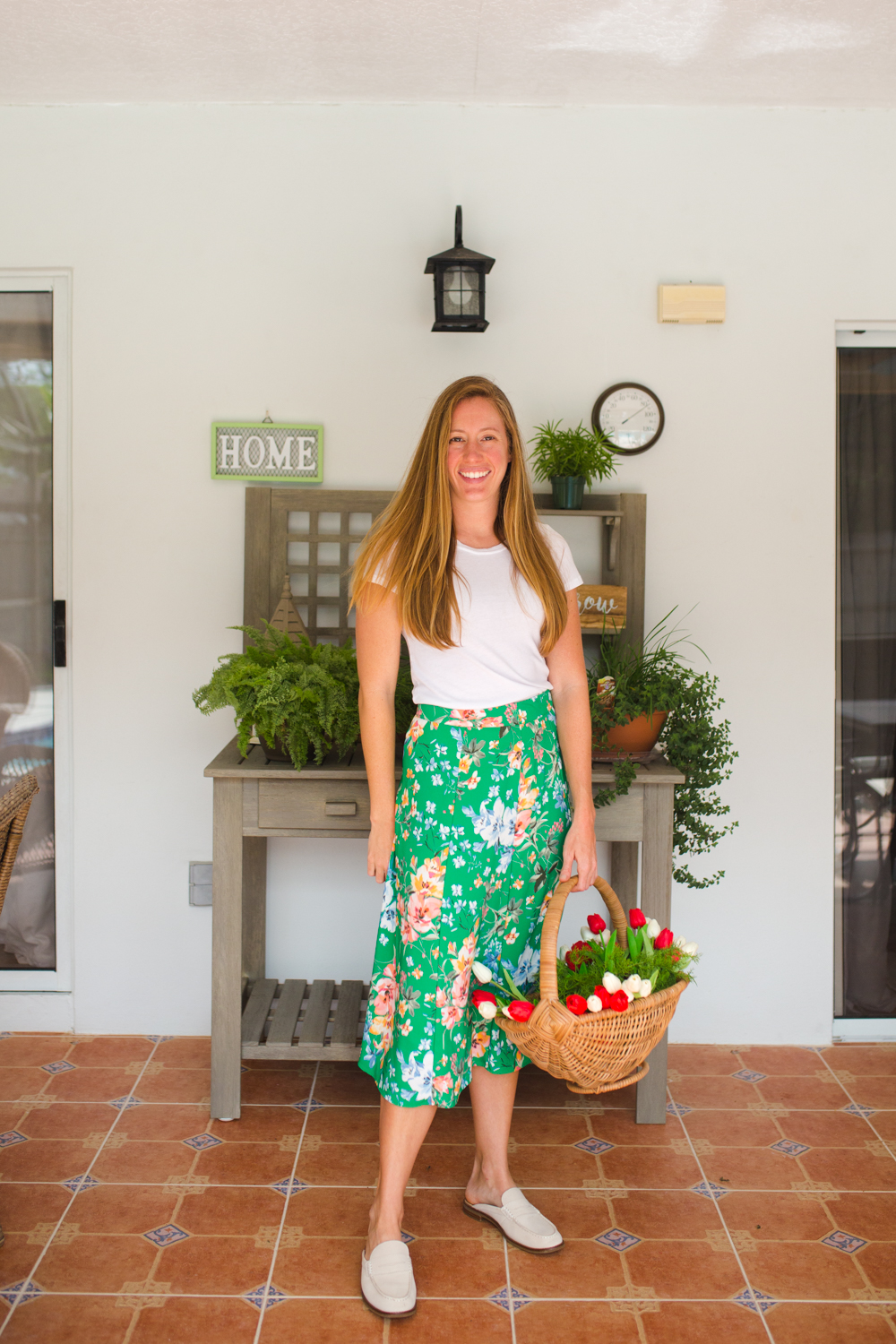 First up is this super Springy floral skirt. It's a size 2 and fits perfect! The material is silky and flows really nice when you walk. I chose to keep it simple and pair with a classic white t-shirt and Sperry mules. I wore it on Monday to start the week off fresh and it made our weird gloomy and rainy Florida day so much better! The sun finally peeked out after I was finished with work.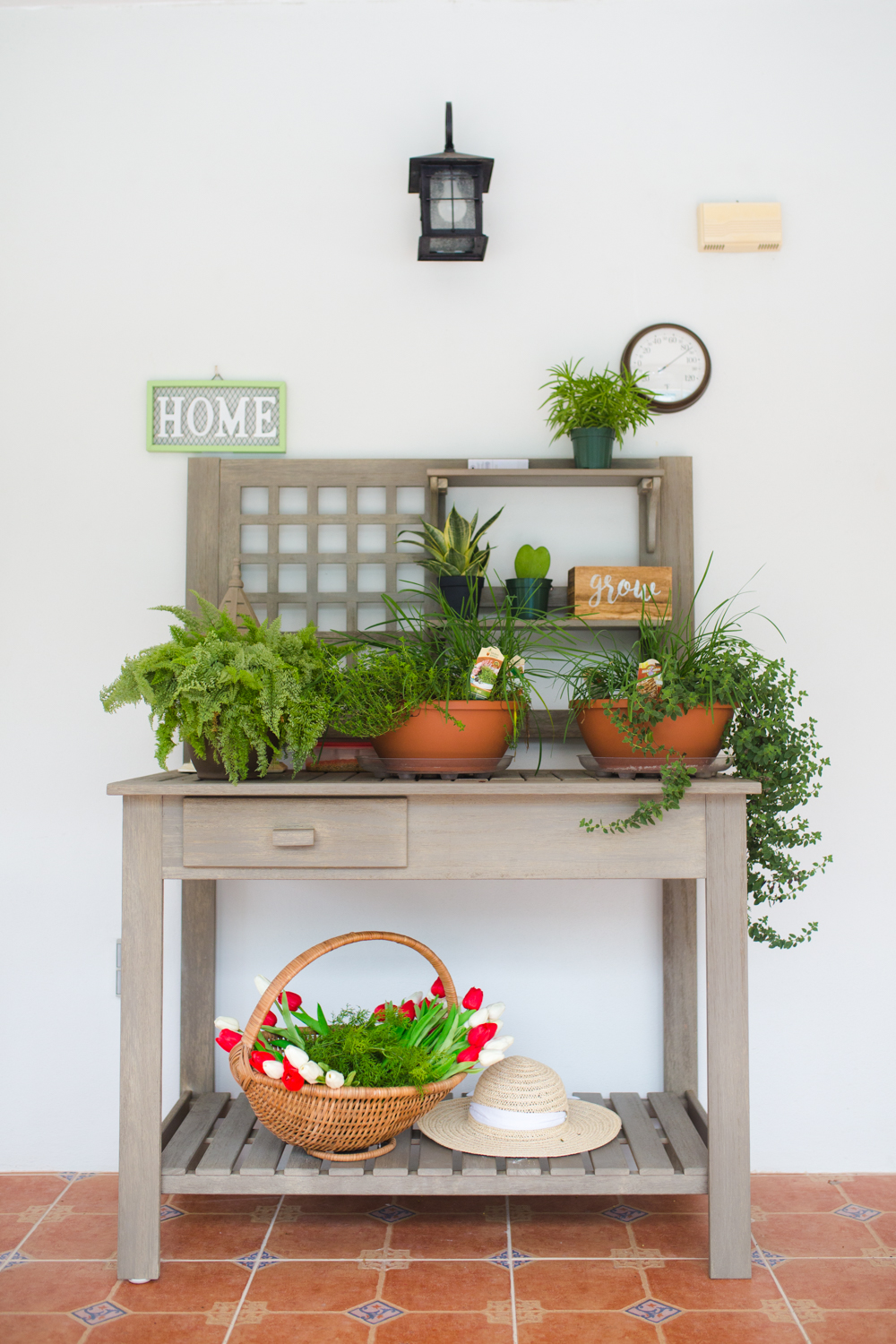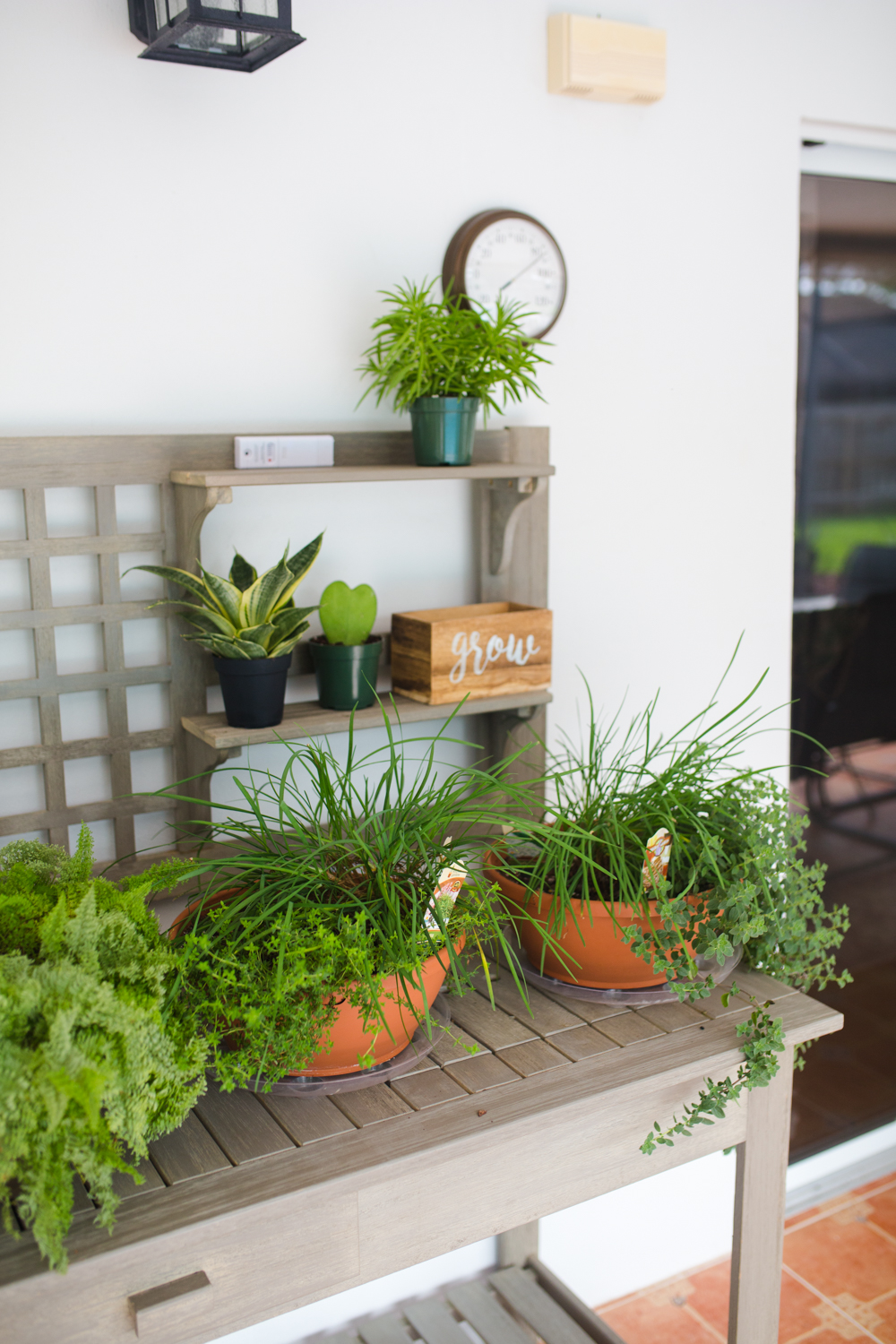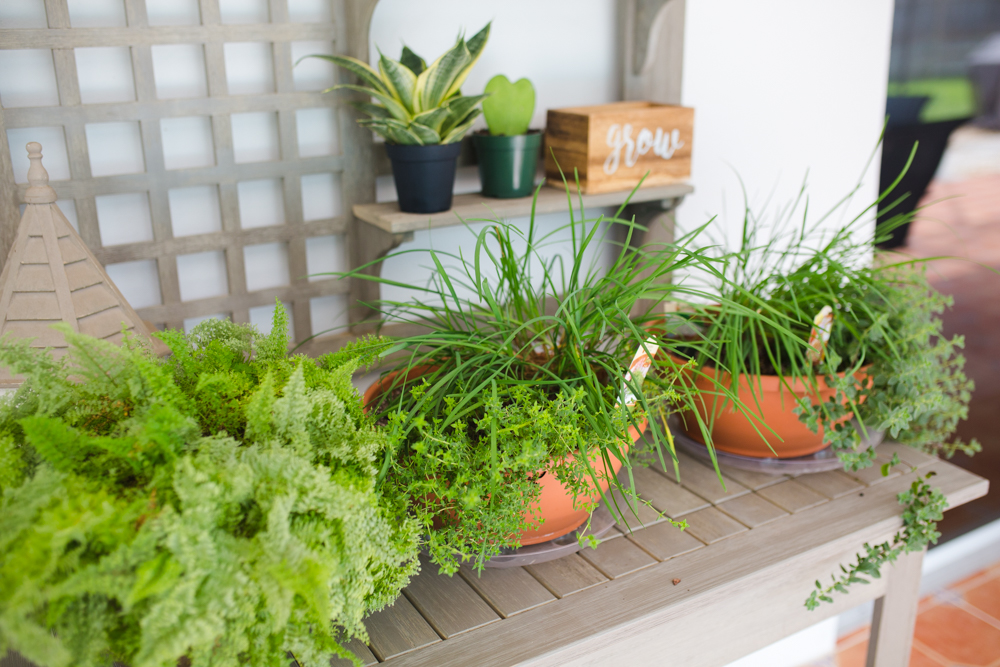 It's been so fun working from home. I love taking mid-day breaks outside to water all my plants and flowers. Most of the plants on this cart are my moms but I did plant vibrant colored flowers outside that I have been trying to keep alive. Fingers crossed. Flowers are SO HARD to maintain.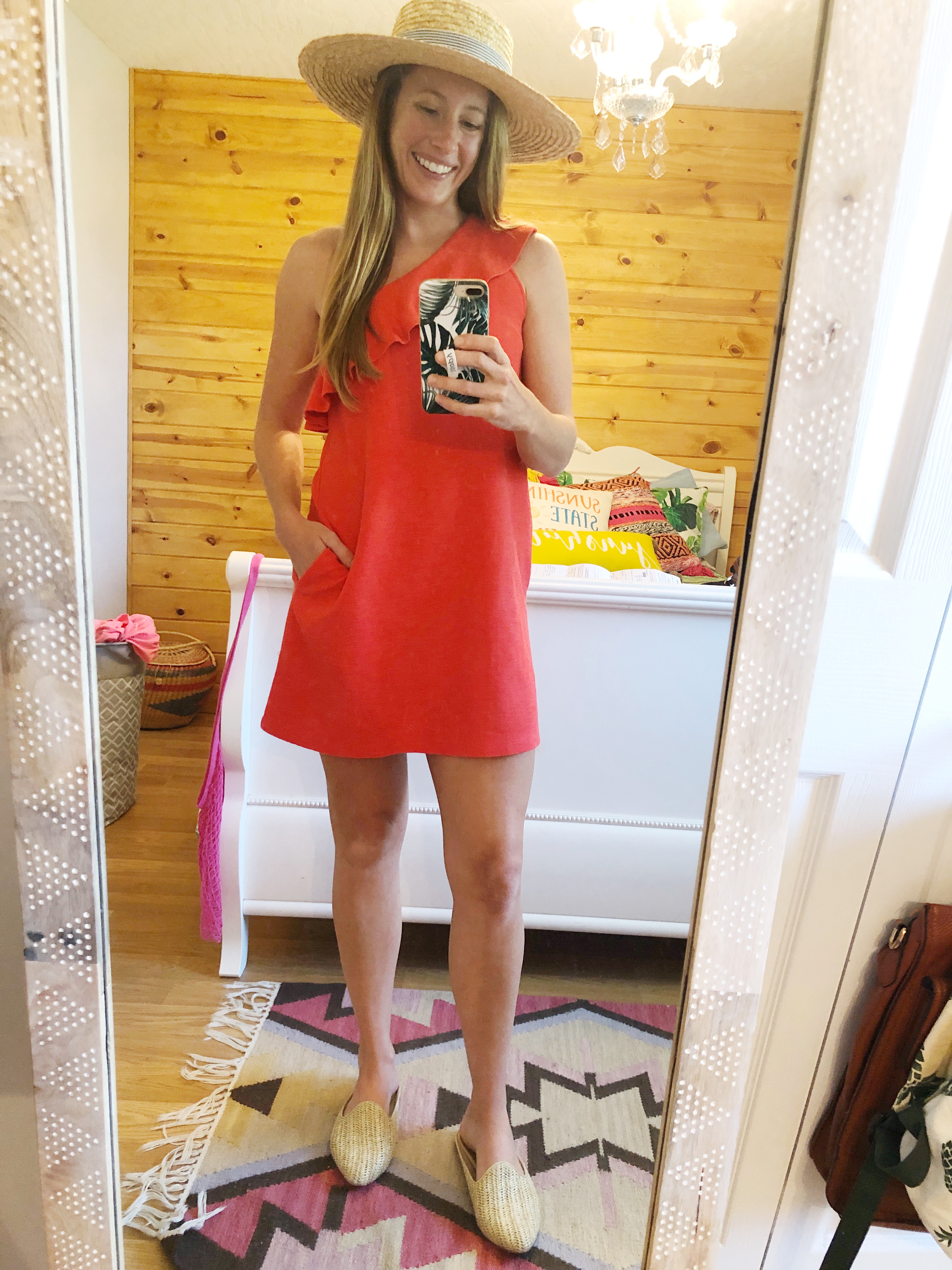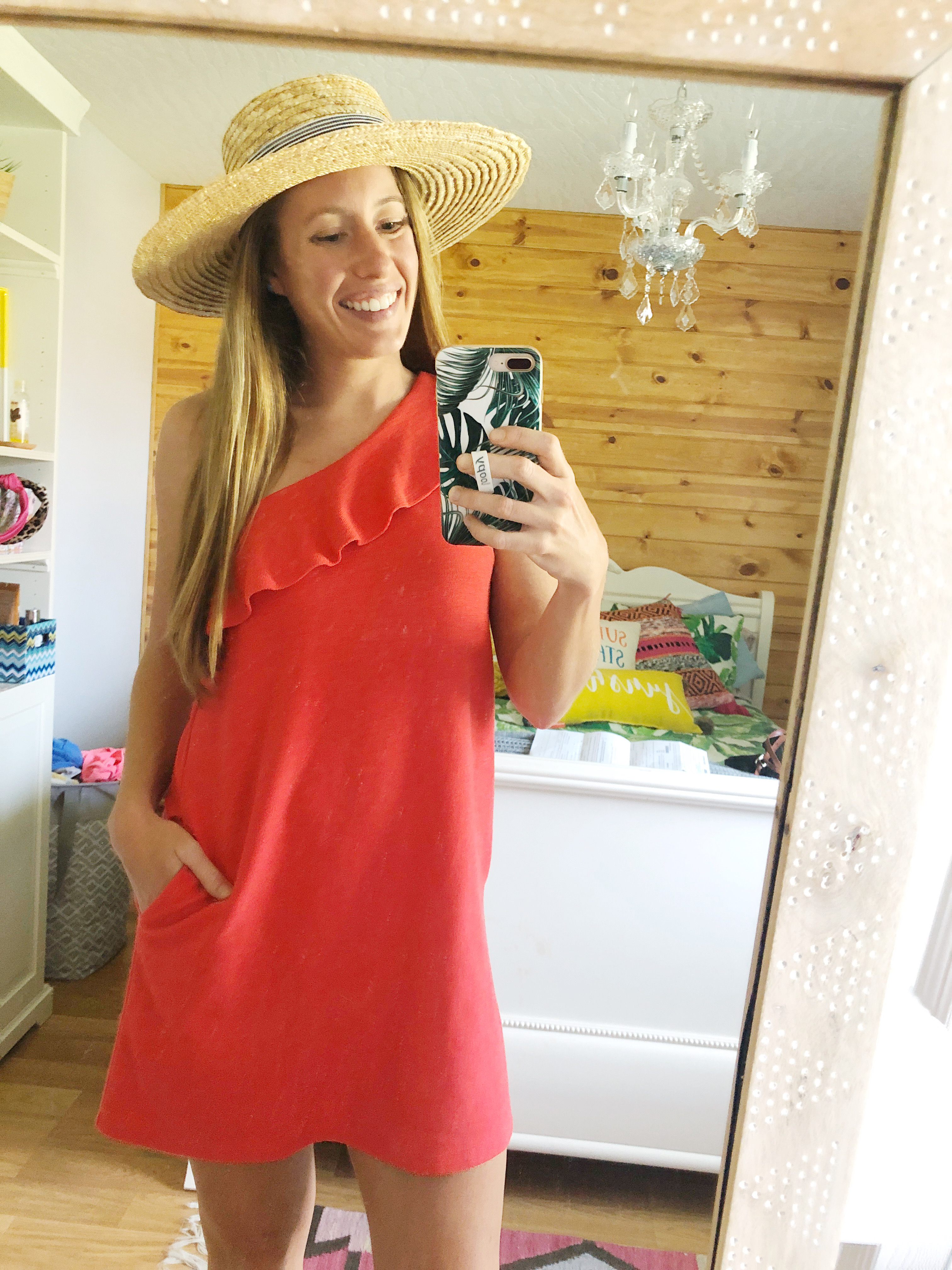 This red dress is pretty much like wearing a towel during the day. It's extra soft. Usually one shoulder items don't stay up on my athletic body shape well, this dress is an exception though. It would make the perfect beach cover up. I'm wearing size small as I type this and can't even describe how comfortable it is!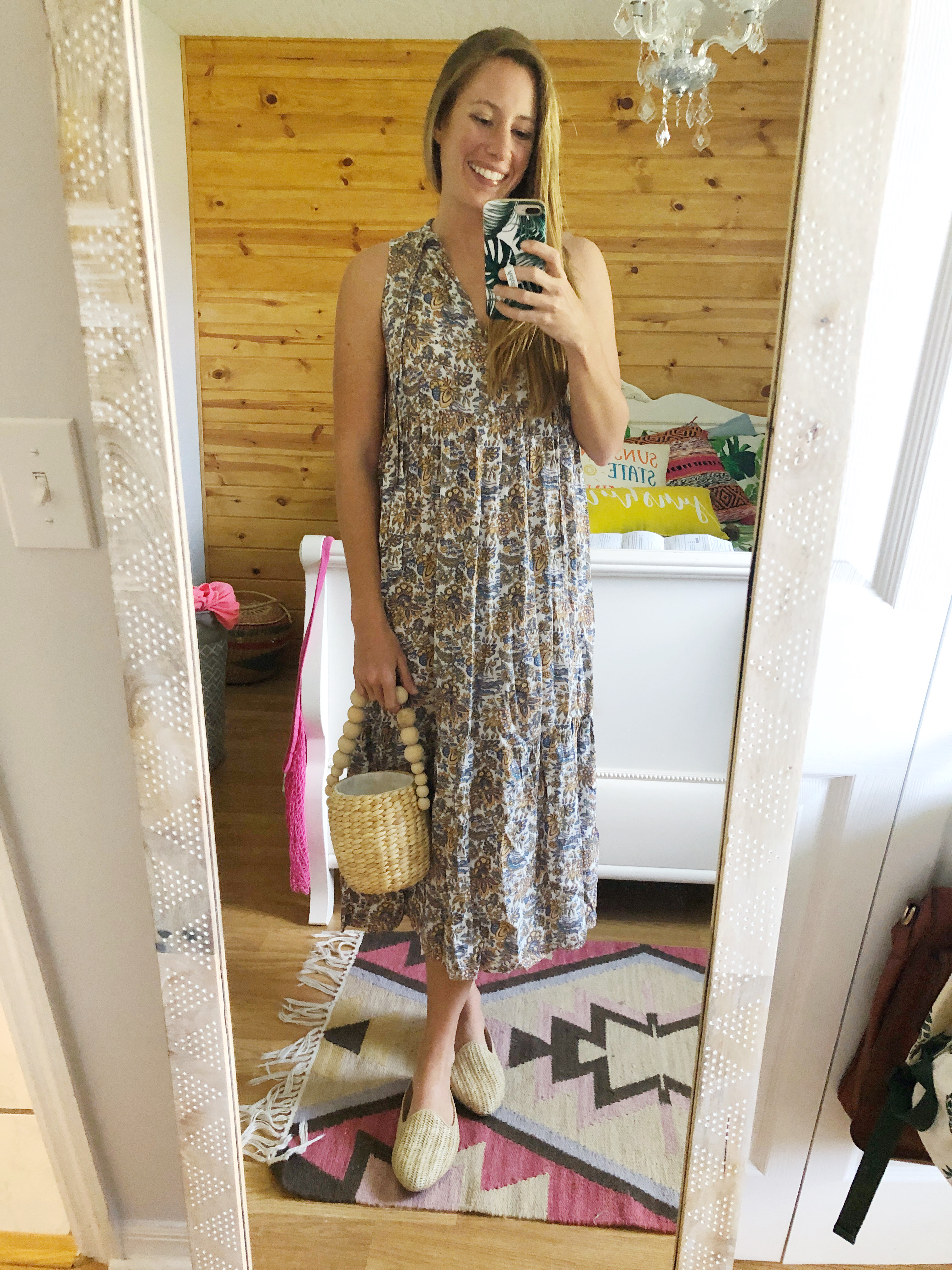 Beach Floral Midi Dress
Not my favorite dress. It's extra comfy but much to grandma for me. If I was pregnant, I think this dress would be adorable for maternity. There's so much fabric, it's extra roomy! I wore it when I was feeling under the weather and it truly felt like pajamas, just not much shape to it. Kind of the only downfall to the Infinitely LOFT box. Sometimes the items are a total miss. Other times its a big winner.
I hope you are all having a great week. Work has been keeping me extra busy and I've been hanging with my family as much as possible. I really do miss my gym though! We've been grilling out every weekend and I have been baking and cooking up a storm. Last week it was sweet potato bowls and this week it's chocolate chip cookies. Quarantine life has it's ups and downs but I really do enjoy the slowness. I may even bring out my sewing machine and make some masks because it sounds fun and I kind of want to go to a store nearby that requires you were masks.
Lots of Sunshine,
Katie