I'm back to regular programming with my SSF posts! This time I couldn't hold back and am skipping all the way to Christmas vibes! If you haven't noticed, there's been a huge radio silence on here from me the past month. For a good reason though! I recently started a new job and freelancing on the side that has sucked away all my free time! Not a bad thing, just requires some big prioritizing of my time. Mostly so I can blog more! Now that I have a somewhat "normal" routine down, blogging more consistently will be MUCH easier! It's been on my mind to write a post about balancing/prioritizing working full-time, freelancing and blogging! Is that something you are interested in?!
When I started to put this post together, I originally had more fall items favorited but quickly ran into a red and pink holiday theme that I liked even better! I truly only wear fall or Christmas colors until December 31 and just hate buying something I would only wear for 2 months of the entire year. All of these pieces below are deff pieces than can transition into winter and even the spring but still work for the holidays! Huge PLUS for me!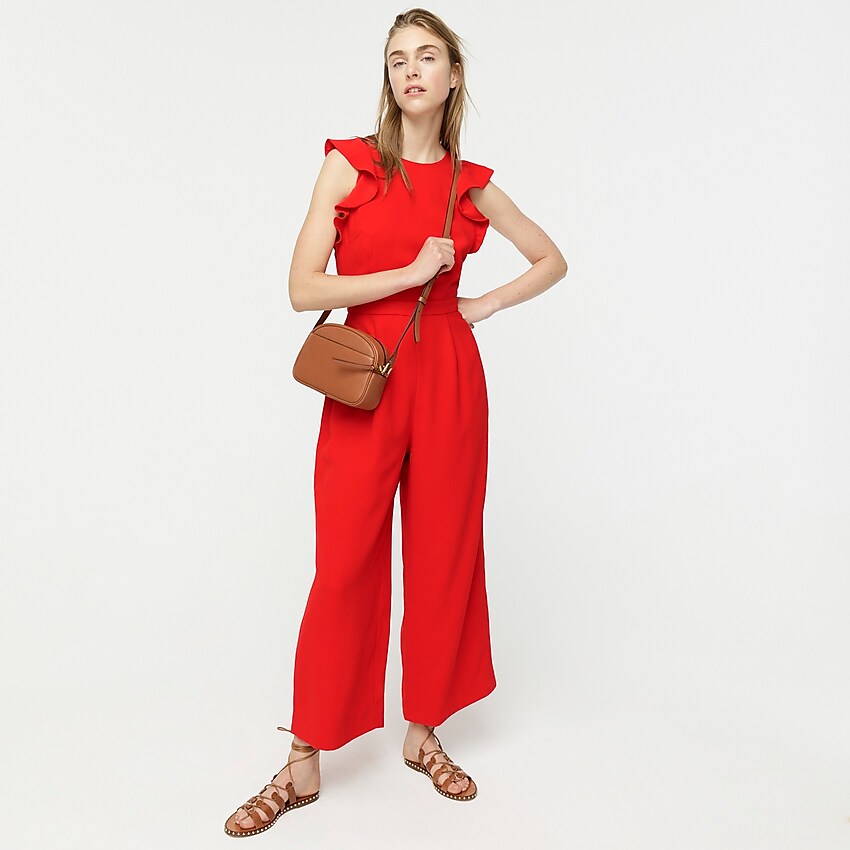 J.Crew Cutout Back Red Jumpsuit, Under $100
Okay, I have not posted this adorable romper on the blog yet but it will be coming super soon! I have to wait until the December Issue of Space Coast Living Magazine (a popular local magazine) is released early Dec to publish the post. I wrote an article all about holiday dressing featuring this romper! You can bet I'll share the fun festive holiday article and post!
It's the most dreamy romper. There's a cutout in the back, it's flowy, roomy and perfect for very mild Thanksgiving and Christmas weather. AND the wide leg is just the perfect amount of flair.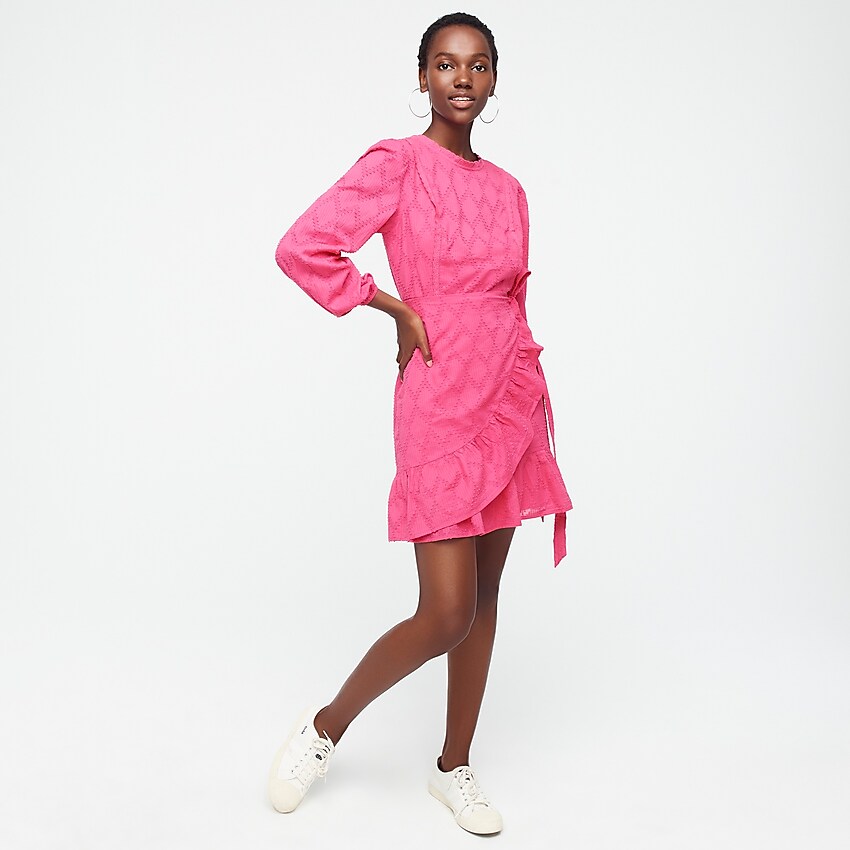 J.Crew Wrap Dress, $65
How cute is this pink wrap dress?! The wrap, ruffle, pretty design and color make this dress 🙌. J.Crew is always having sales, so watch out to catch it at an even better price! The sneakers give it a cool casual vibe. I'd also style it with backless mules or loafers and a crossbody bag for a simple weekend outfit.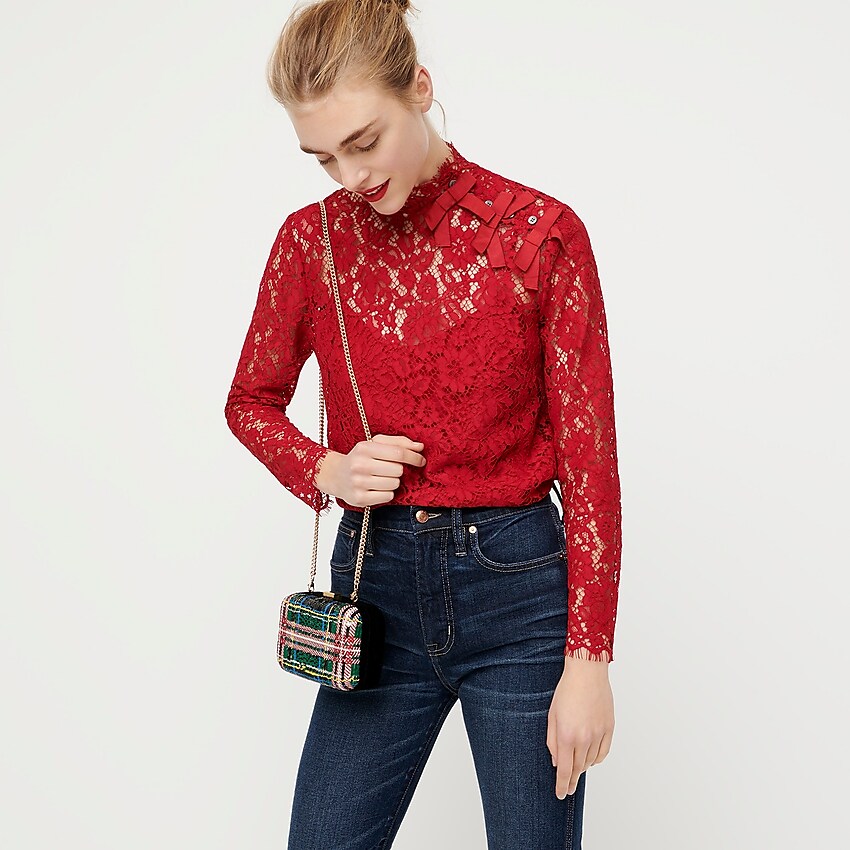 J.Crew Lace Top, $110 (comes in 5 colors!)
Now this lace blouse is just so beautiful and screams Christmas. I know, I know. A little early for Christmas looks but it will be here before we know it. The 3 bow detail, higher neck and red color is so Christmasy! I think it would be so pretty tucked into a leather skirt with block heels or a great pair of flats and a clutch.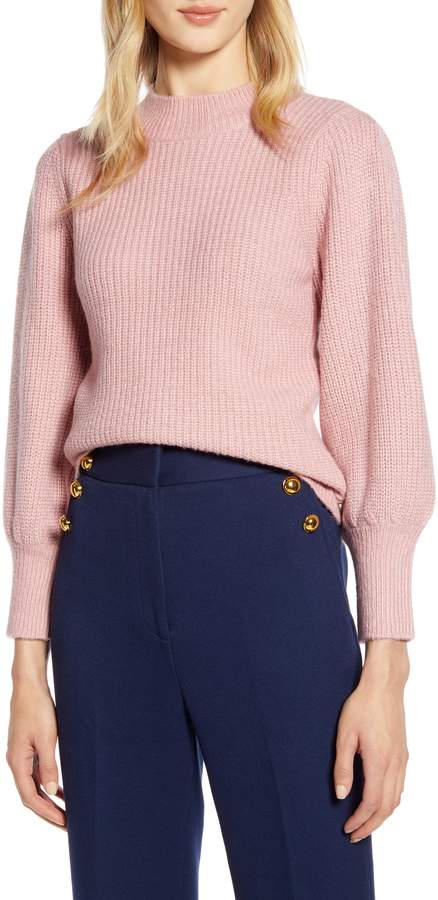 One of my fav, long time bloggers I have followed since fashion blogs were a thing, Blaire Eadie Bee of Atlantic Pacific, released a clothing line with Nordstrom. This girly pink sweater is one of the pieces from the collection. It comes in several colors and I have been on the hunt for a sweater with puff sleeves. May just have to scoop this one up as a gift to myself!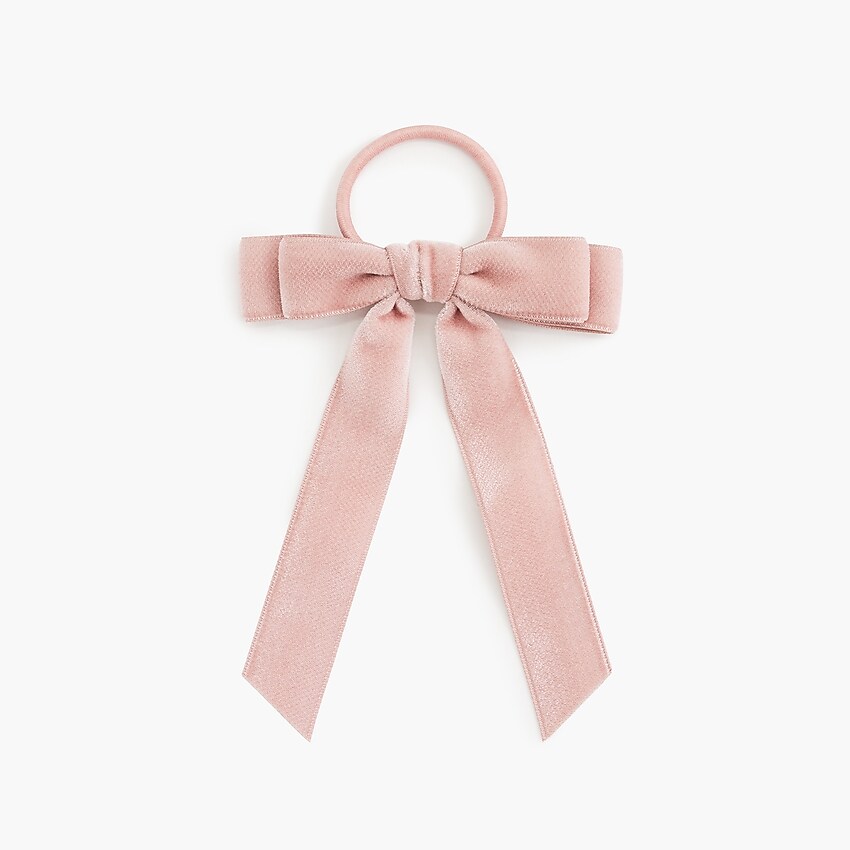 J.Crew Bow Hairtie, $8.50
Hello velvet! This is a super easy way to add a color pop to your fall and winter wardrobe (like matching the pink sweater above!). I tend to only wear non-crease hair ties but would let my hair have all the creases it want's if I could wear this hair bow.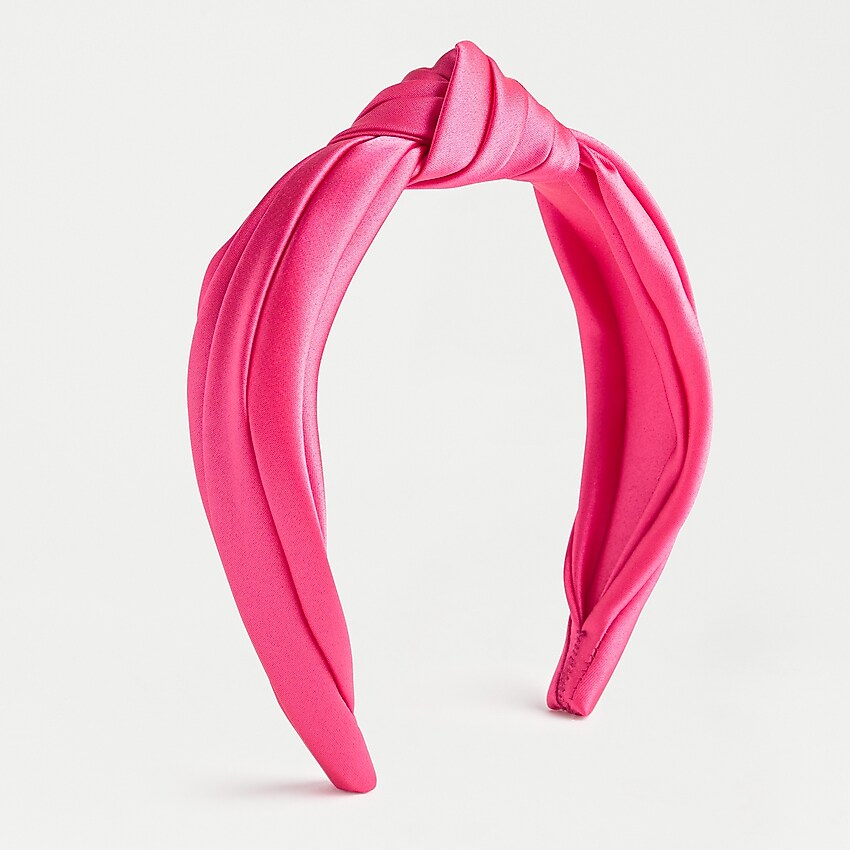 J.Crew Knot Headband, $29.50
Ah headbands. I am loving these for the cooler months! I have yet to find a headband I love (specifically with a top knot) that fits my head right. Then again, I have not tried that many, so maybe this one will be a winner. It comes in 5 colors and I find it such an easy way to add a pop of color to your winter wardrobe.
Which SSF is your favorite?! Are you shopping for anything specific this holiday season?! I'm going to be starting gift guides soon! Let me know in the comments!
Recent Sunny Posts