Now that it's almost October, I love to start wearing fall colored dresses like red, burgundy and burnt orange. This is totally every Florida girls version of fall. Even though it hasn't changed much weather wise, the atmosphere somehow has started to change and the air just feels like fall if you know what I mean!
Did you all have a great weekend?! I spent some of Saturday and part of Sunday working on a new product I will be releasing tomorrow on my ETSY shop! There were a few requests for this particular item and I am so excited to show you. Other than that I didn't do much besides go to lunch with some friends and watch Heartland!
Are there any Netflix shows you have been watching? My family and I have been really into Heartland and have already started watching season 4! It's really the cutest show, is wholesome in a good way and keeps you interested with ranch drama. The horses are adorable and bring me to tears with how sweet they are in *almost* every scene. If you need a new show to watch with more than 10 seasons, I would recommend this one!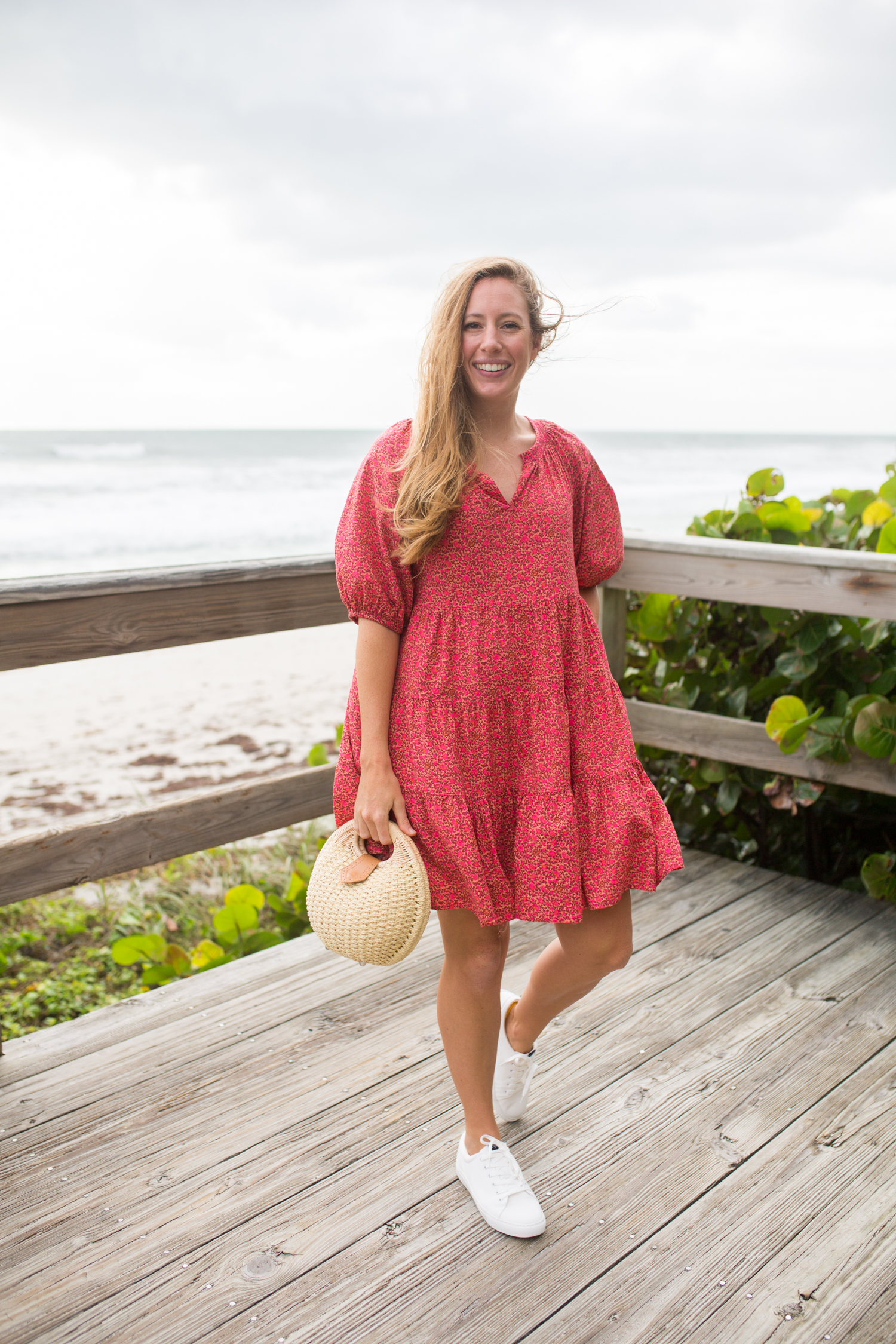 Sunny Outfit Details
Target Dress (under $30) / J.Crew Factory Shoes / Amazon Bag
Puff sleeves have really been having a moment! This dress is a recent Target find and only $30! There's nothing to not love about the dress. The subtle floral print is adorable. Keep in mind, it runs really oversized. I'm wearing an XS and let me tell you, there's plenty of room. You will probably need to size down with this dress.
Tieres make babydoll dresses extremely flattering. I love how it breaks up the dress. Now that I'm working from home, most of my outfits are really casual and I've been styling them with white sneakers (under $40). I've worn this dress during the work week and on weekends and it's been really getting me into the fall spirit!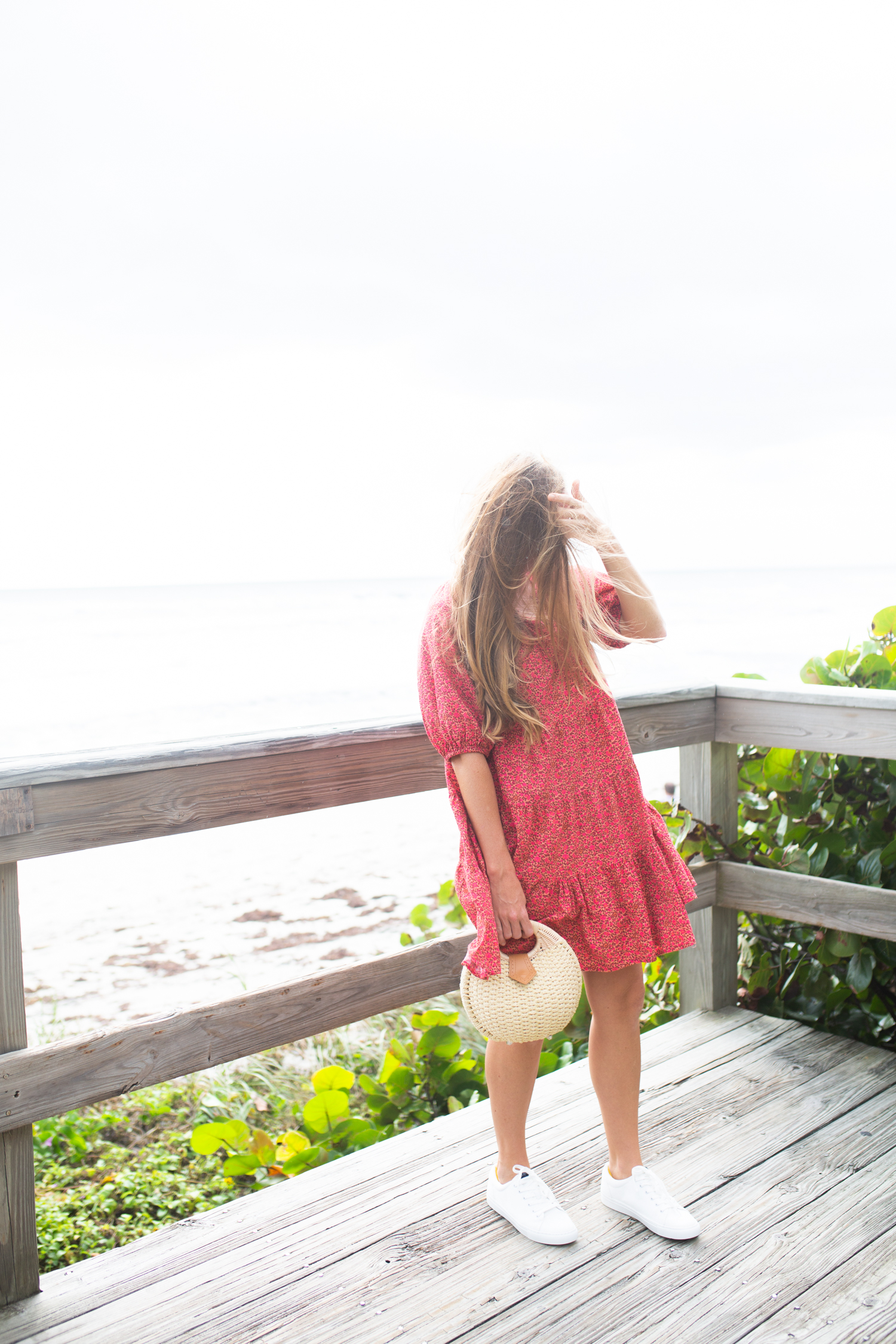 Here's a humbling behind the scenes photo! Nothing like a windy day to bring you back to reality.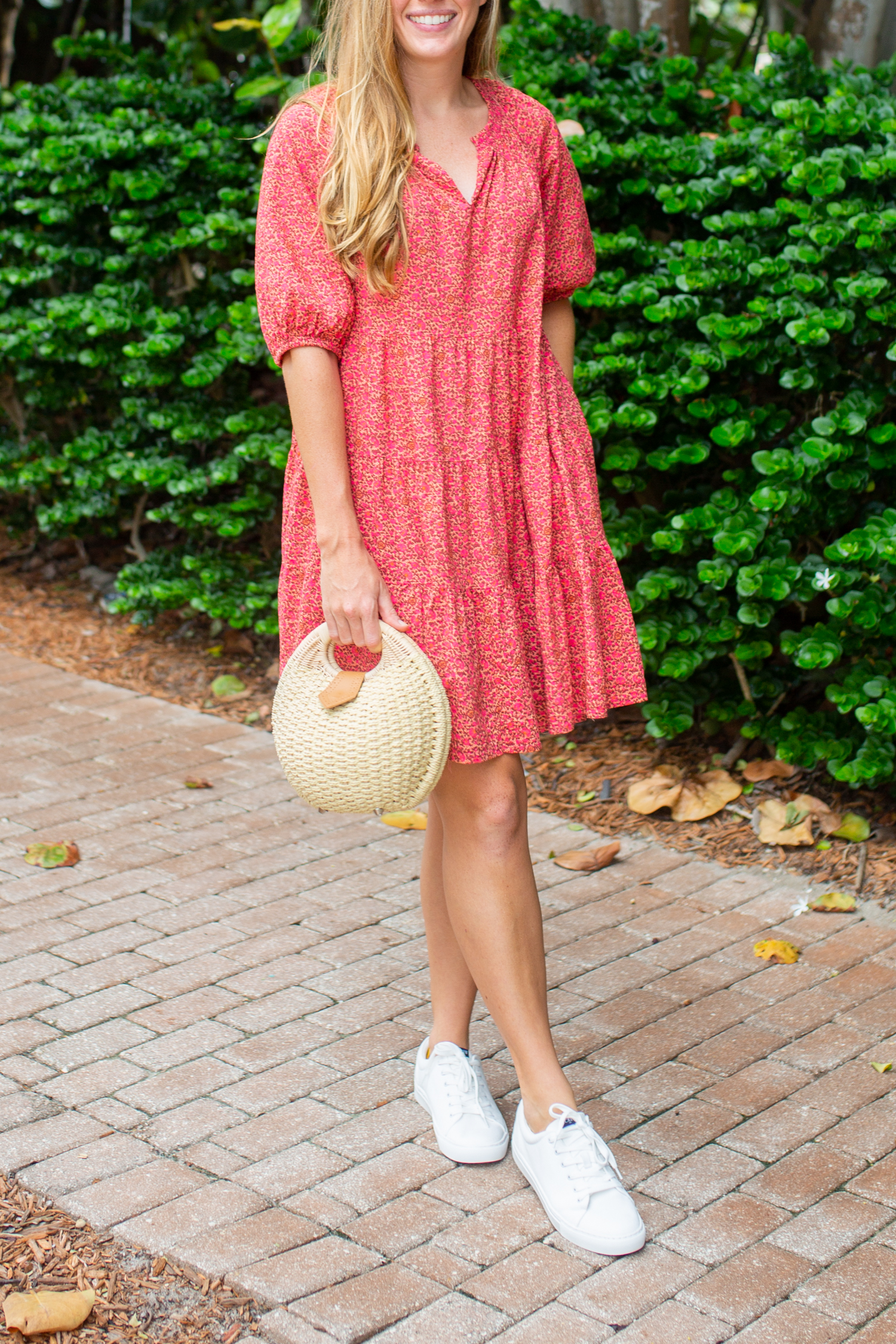 Shop This Fall Outfit
Target Dress (under $30) / J.Crew Factory Shoes / Amazon Bag
Lots of Sunshine,
Katie