Capsules wardrobes are all over the internet. While I do love the idea, a capsule wardrobe is not for me. It doesn't suit my lifestyle and I find it way to restricting. When the warm late spring and early summer days hit, there's only so many ways to style a sundress or denim shorts. Fashion to be is supposed to be fun and using the same 30 items each month gets boring to me!
I strategically am always thinking about fun ways to build my blog and grow traffic. While I could just do the trendy thing and create posts all about capsule wardrobes, at the end of the day it just isn't me. And if there's one thing I learned, it's that you need to stay true to yourself and do what feels best for you. With all my thinking on capsule wardrobes, I realized I had sort of already created a foundation for my wardrobe which I like to call a classic wardrobe.
My classic wardrobe is about 20-30 pieces depending on each season that I always have on hand. It's way less restrictive and is more of a foundation to build upon once you have the classic pieces. Besides, I want fashion to always be fun and not limiting!
Today I will be sharing 5 pieces that are in my Spring classic wardrobe and at the bottom, you will have an option to get the whole list! This is not restrictive at all. But it will help you start with the classics and then feel confident to eventually take risks to add fun, bright and seasonal pieces. And trust me, this list of mine is always changing each season!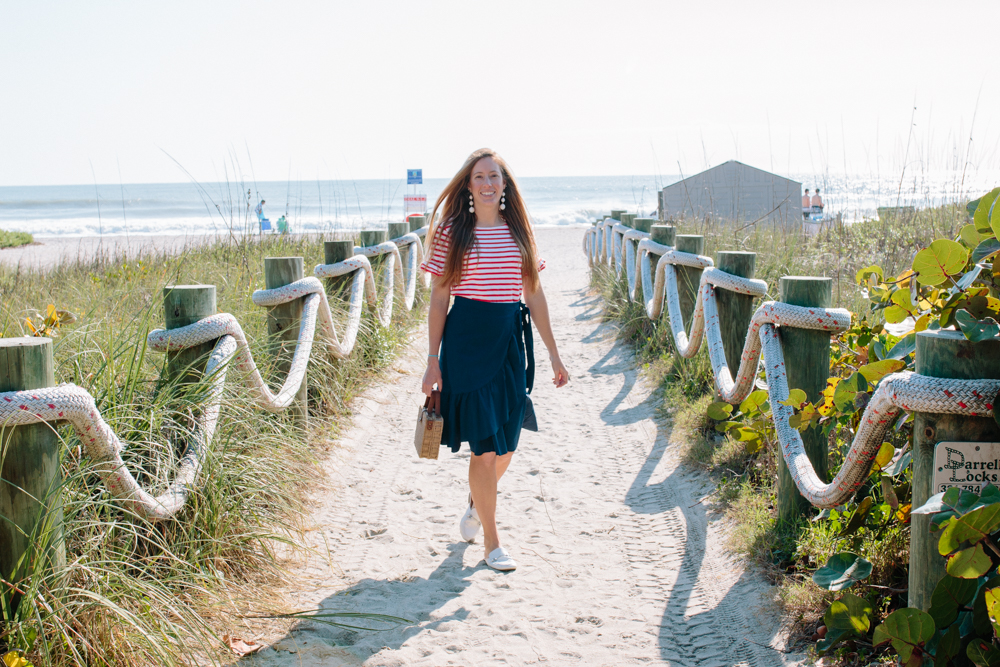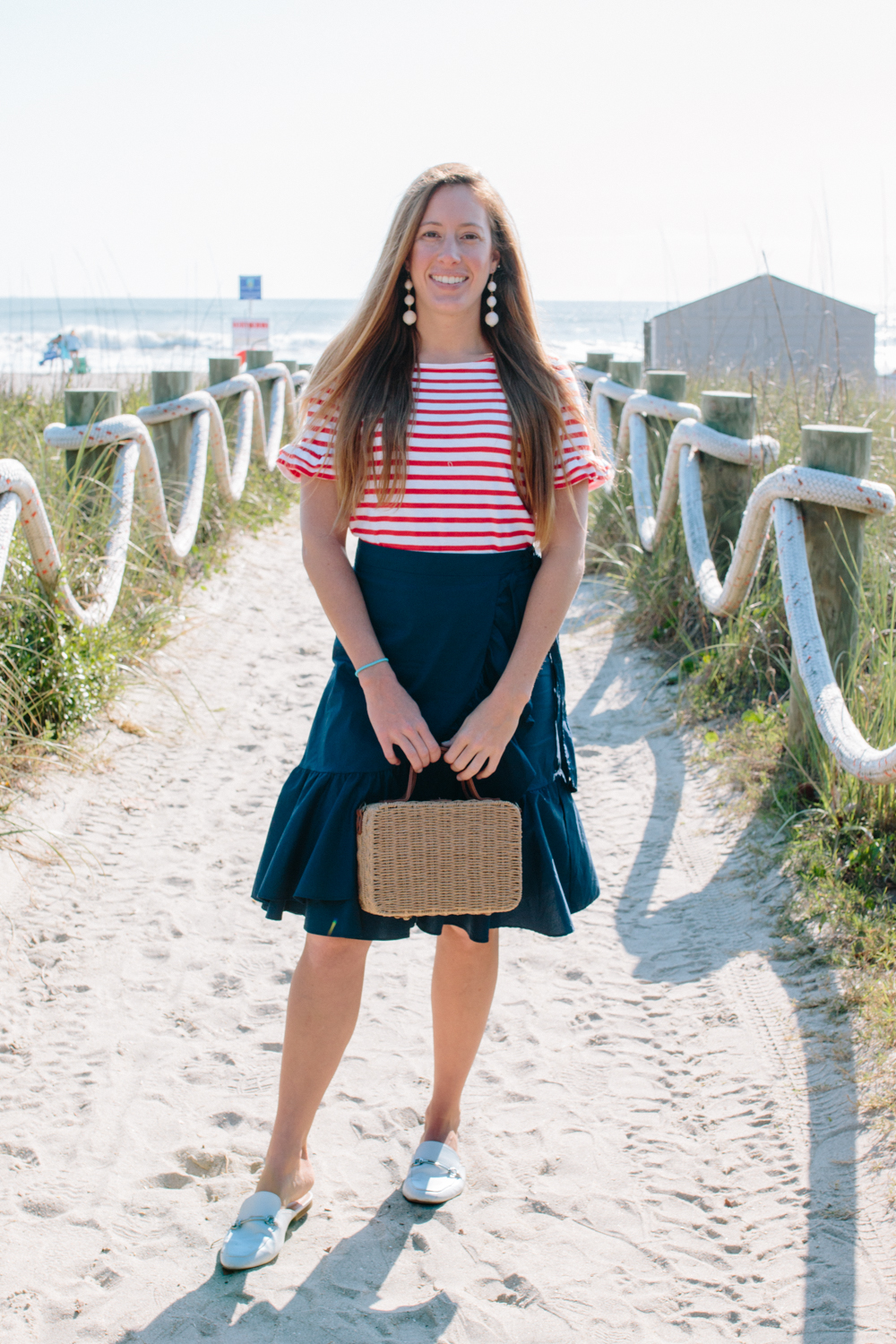 First up in a striped shirt! I own way to many and somehow always want a new one each season! If you stick with a classic color like navy or blue, you can easily style them with denim shorts, a white button-up skirt or navy bottoms. I love how they also make you appear instantly put together. For my next striped purchase, I want to add is this Saint James long sleeved top to my collection. I've had my eye on for quite a while! It would be so perfect for cool night walks on the beach or late night boat rides!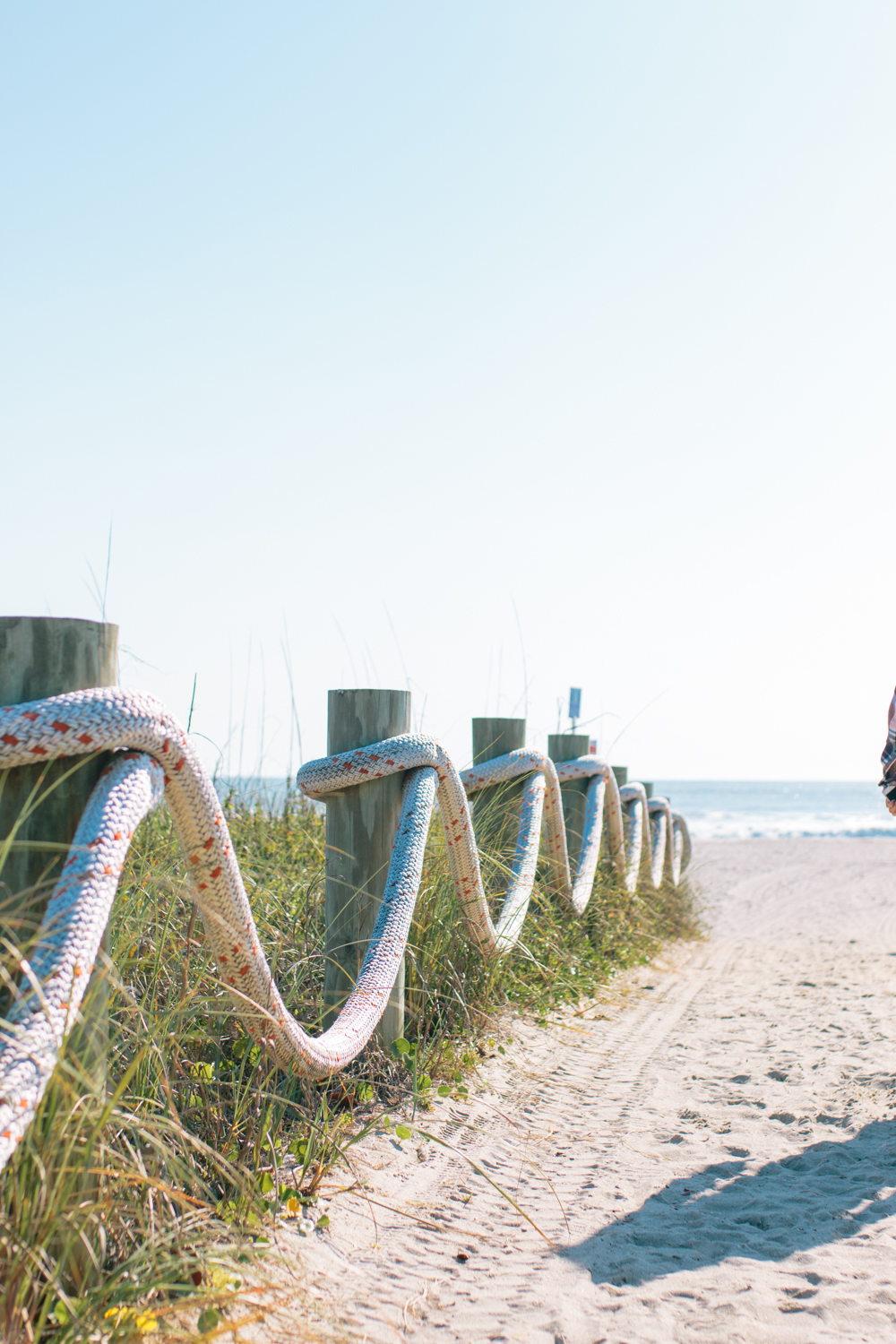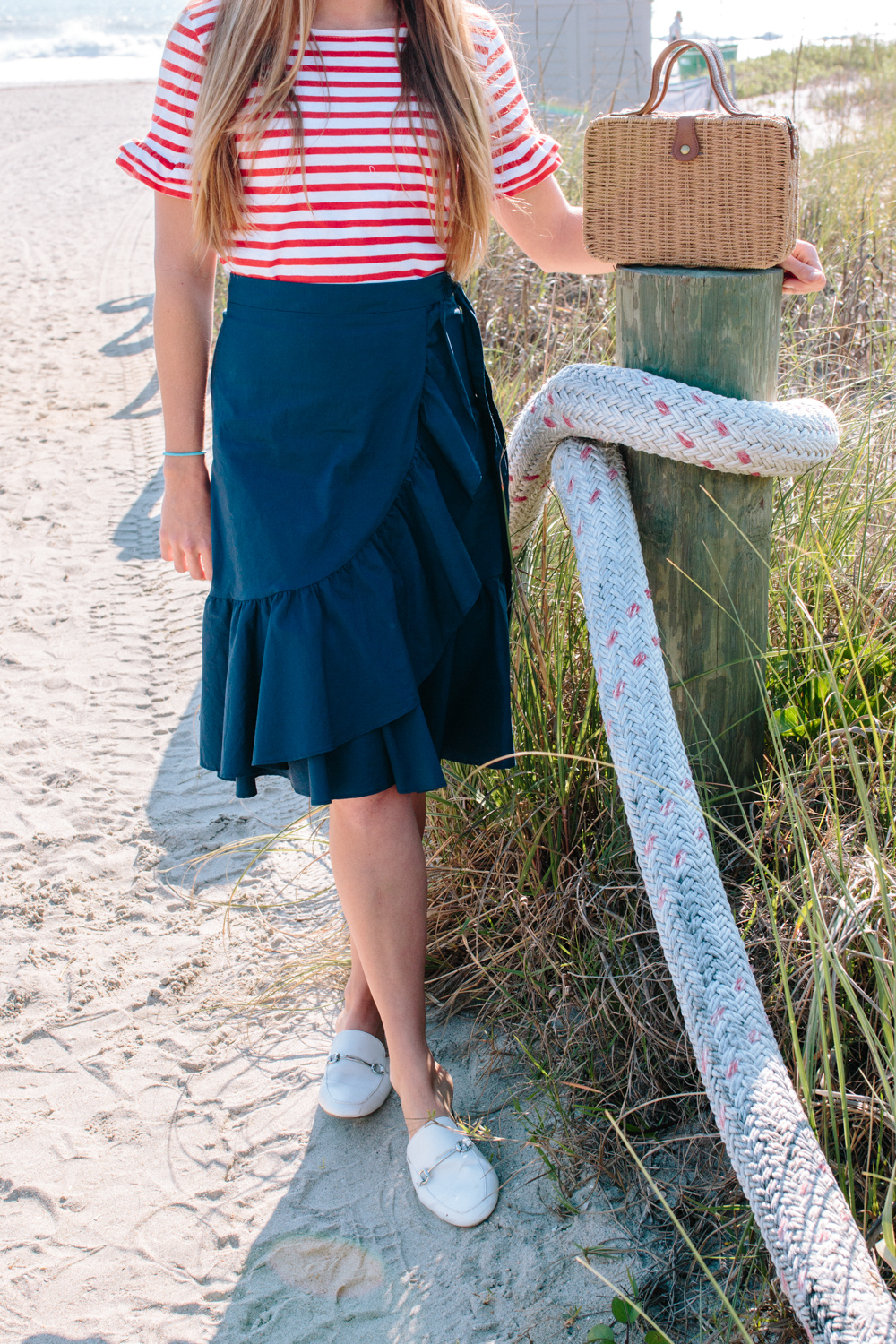 Loafers are the next item on my list and can absolutely be worn year round. I try to not go too crazy for colored shoes when I create my classic wardrobe and lean towards white, navy, rattan and pastel pinks. The more I can match with my shoes, the better!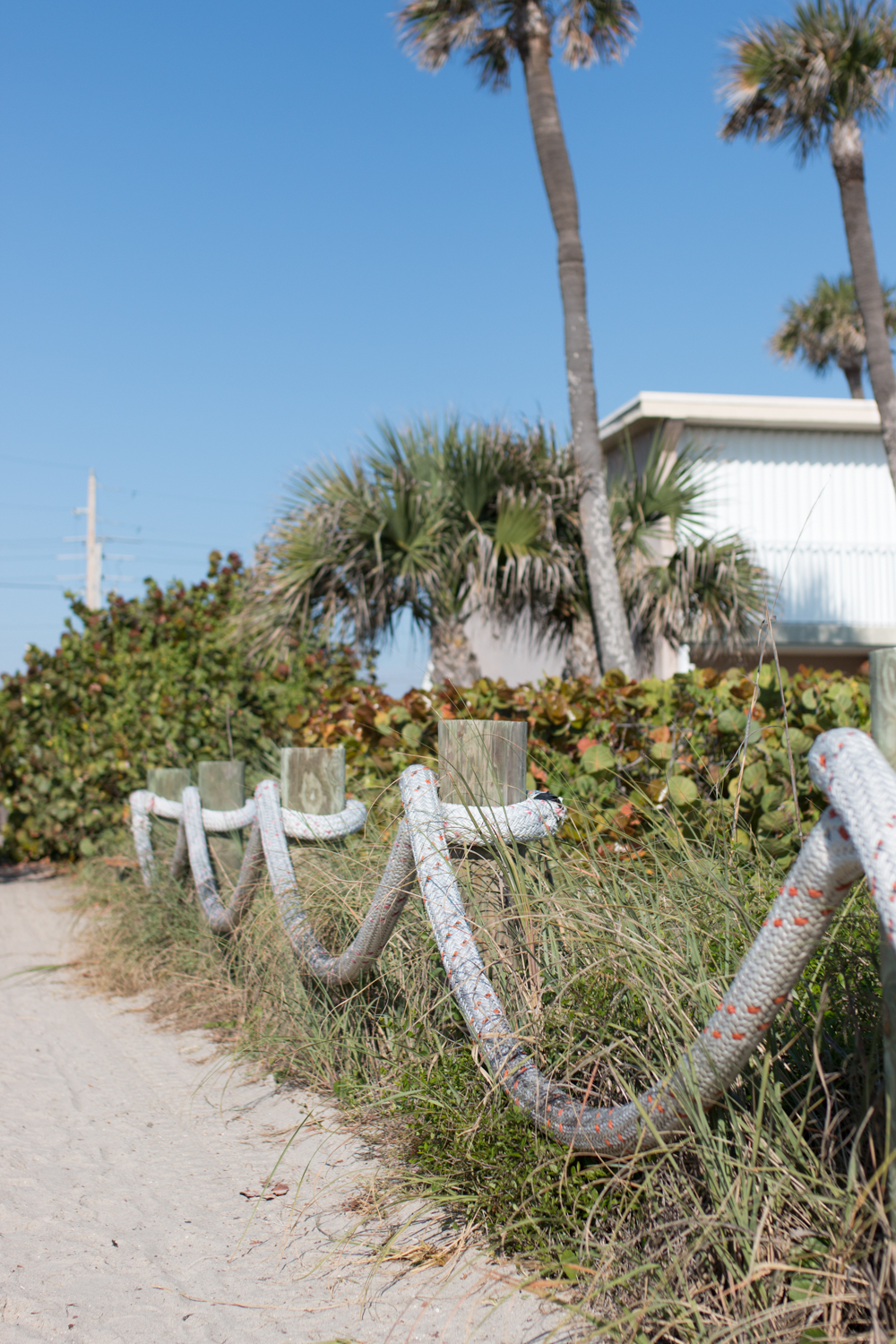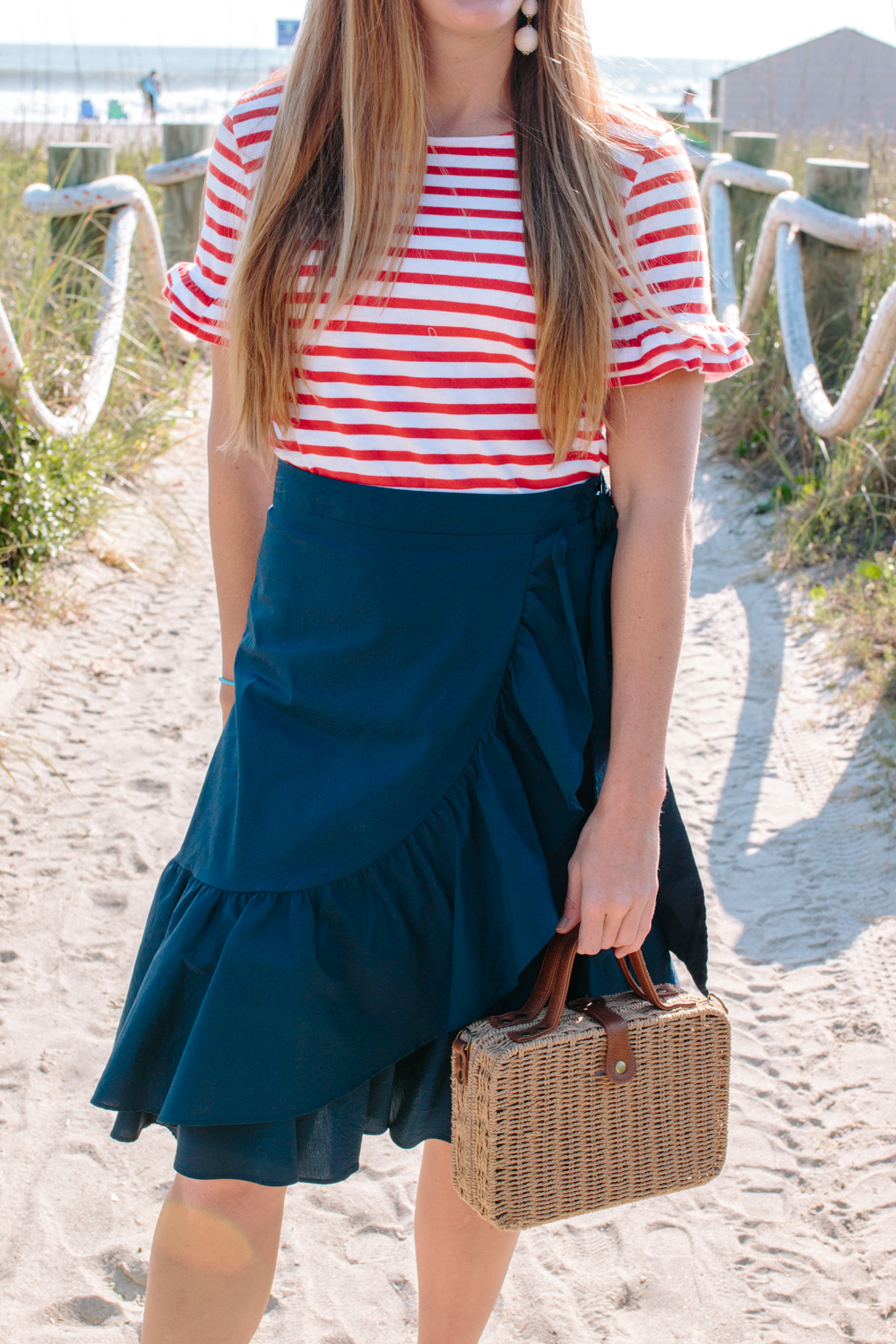 In my mind, red, white and navy is always going to be a flattering color combo. It's coastal, American and classic! I loved being able to use the solid color navy wrap skirt as a base and add onto it. J.Crew Factory has the cutest wrap skirts for Spring!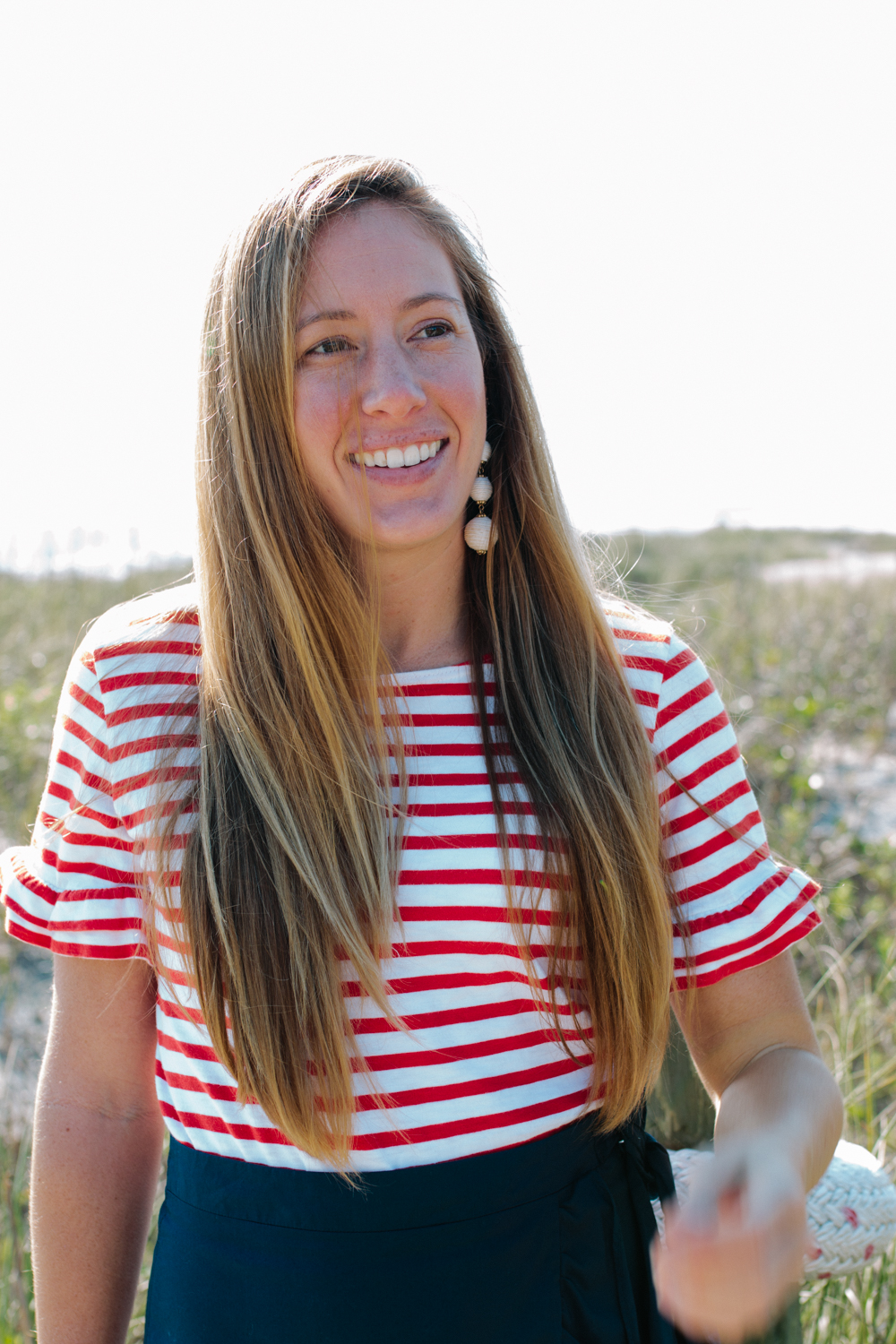 Next up is accessories. I mention it all the time and know I blog about mostly warm-weather fashion but accessories will make or break your outfits in the warm summer and spring months. Statement earrings will always be my "go-to". Now, I do love color but I always make sure I have a great white pair of earrings on hand at all times because I know they will match with everything I own.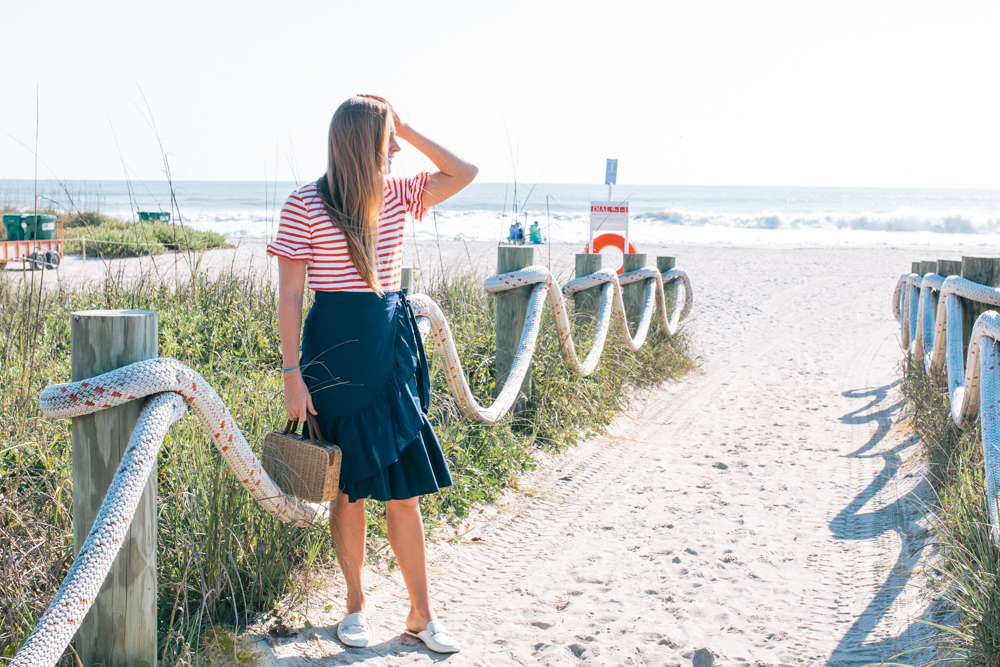 Last but not least are straw bags. This ones under $100 and super simialr looking to the straw bag I wore here. Now that the weather has warmed up and summer temps are in full swing here in Florida, you will always catch me wearing all my straw bags.They are great because the rattan is so unique but it's also a neutral color which means you can basically never have to worry about matching your purse to your outfit. They make fashion easy!
How's your week going? School is out on Friday for Easter, so that means no work for me! I am excited to have a 4 day work week! Pretty sure the kids are more excited than us.
It's warmed up super fast here in Florida also! Just a few weeks ago we were having beautiful 70 degree days. You can bet I was living outside and wearing all my fun Spring clothes! This weekend it felt like it hit 90 and just like that the ocean and my pool is warm enough to swim in. So excited because my favorite thing in the world is swimming! This is also the time where I start to get excited for summer dressing but also remember how truly scorchin hot it gets. Not ready for that just yet.
On the nights I workout, I love to run across to the beach and take a nighttime dip! It's one of my absolute favorite things to do and the sky lights up with the prettiest colors as the sun sets! I'm so looking forward to more night swims, grilling out and chill summer nights spent on my back porch!
I celebrated my Birthday last week and spent the day with my mom at the spa. It was all I asked for and was soooo relaxing. My toes are now the cutest girly pink color! Then on the weekend, I celebrated with my best friends (Isaac and Alyssa) at a fun rooftop dinner. As I get older, I love the simple and easy things over doing anything big. As a kid I would have done anything to have giant birthday parties to make myself look popular, now I couldn't be happier celebrating all the special moments with just my close friends and family.
What is your favorite item from my Spring classic wardrobe list? What are you most looking forward to for Spring and Summer?! Let me know in the comments!