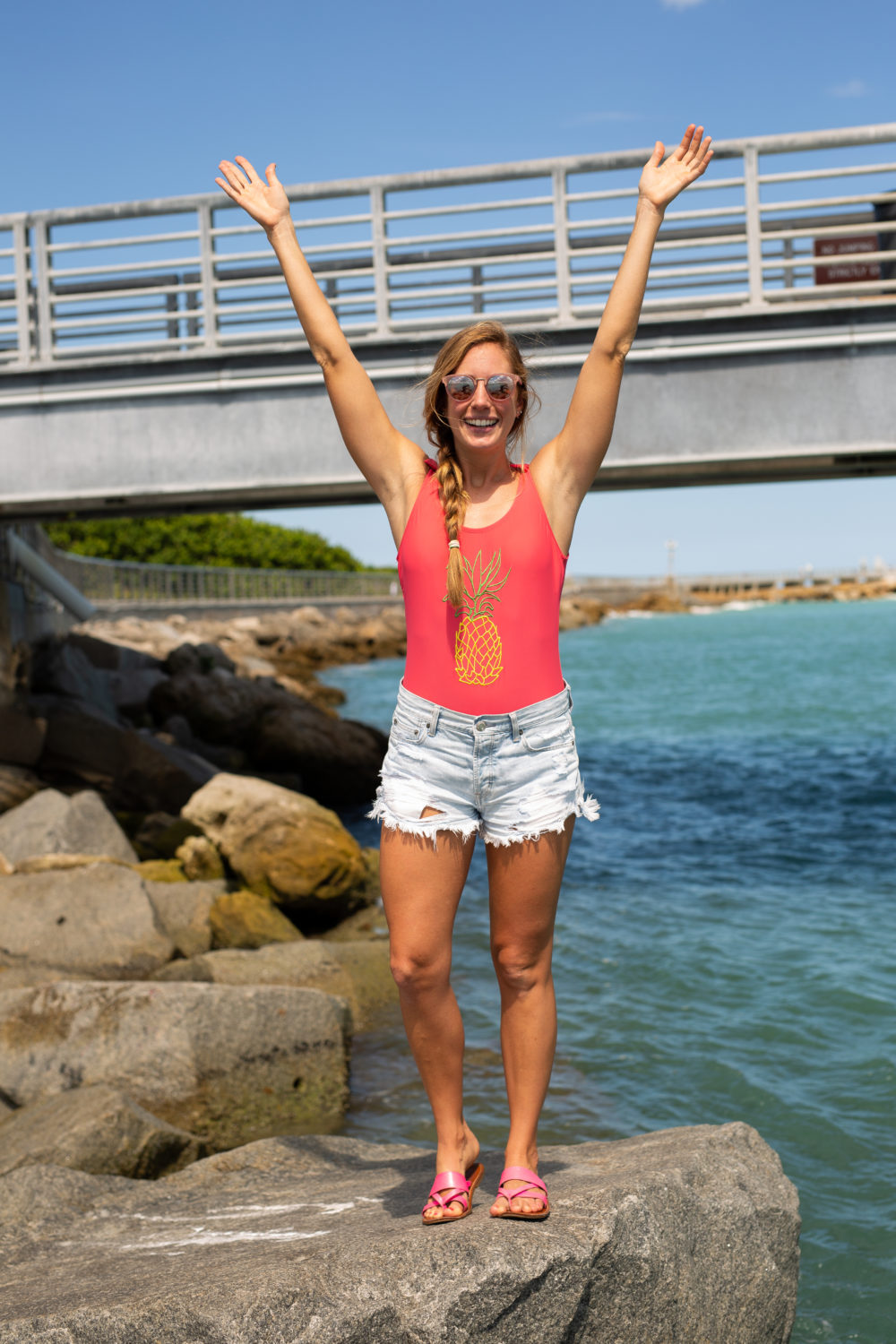 If there's one thing I love more than clothes it's swimsuits! I know it may seem way early to be starting with swim posts but now is the best time to shop for amazing sales! If your a Florida gal like me, you know swimsuit season has already started for us! In fact, I took my first pool swim last week! If it's still chilly by you, there's nothing wrong with stocking up on cute new swims styles for the summer or early warm-weather getaways.

This cute pineapple one piece swimsuit is actually a Target find that I bought for my Hawaii trip last year! It was easily the best $30 I spent and was perfect for exploring the island. I found a super similar swimsuit for under $40 here!
Shop 5 Swimsuits Under $50!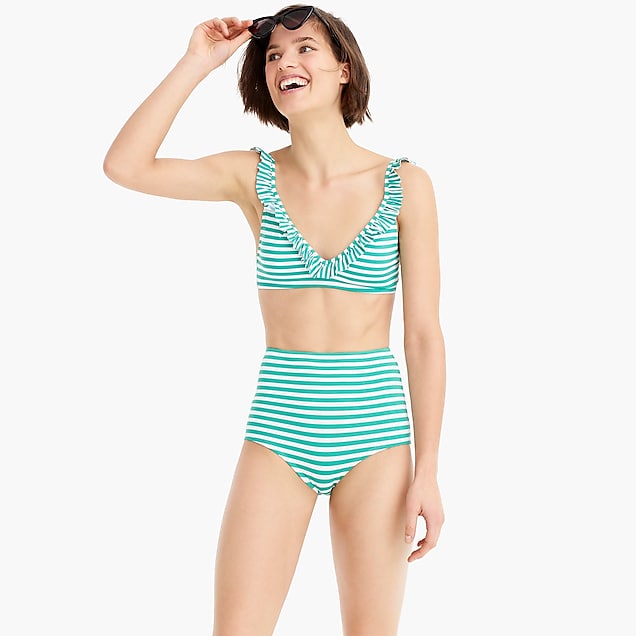 J.Crew Top / Bottom (both are 50% off if you use code DIVE IN)
J.Crew always has the cutest swimsuits for summer ever! I am a huge stripes fan and wear them all the time which means summer suits are no different. As a girl with a super small bust, I love a little ruffle detail on tops because it add a little extra to those areas that are lacking ha! This suti also comes in the most adorable pink and blue colors!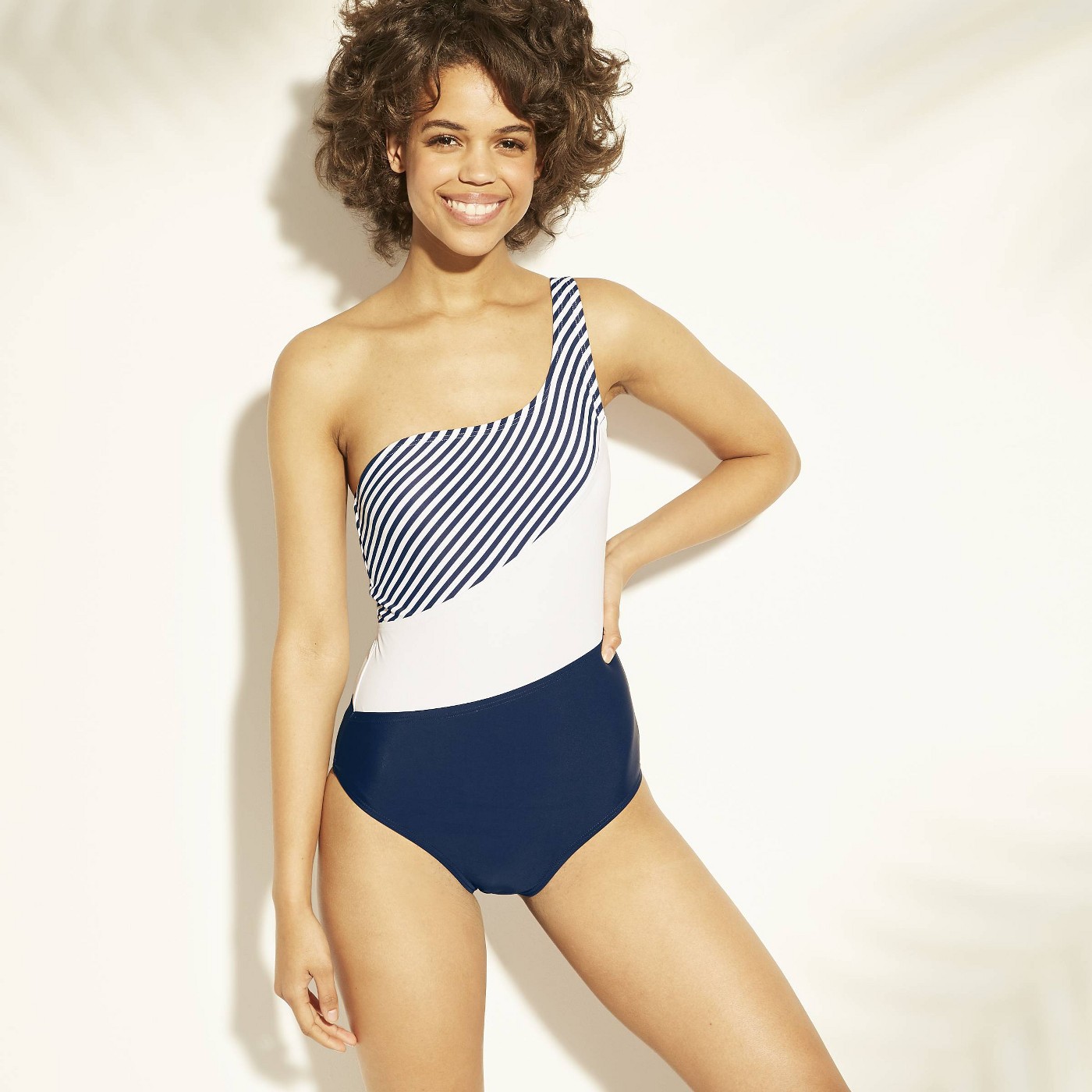 Target Striped One Piece Swimsuit ($39.99)
I think this swimsuit is adorable and super unique! I love the one shoulder strap and the classic color block design. It even has UPF 50+ fabric! Such a perfect suit for Memorial day and 4th of July festivities!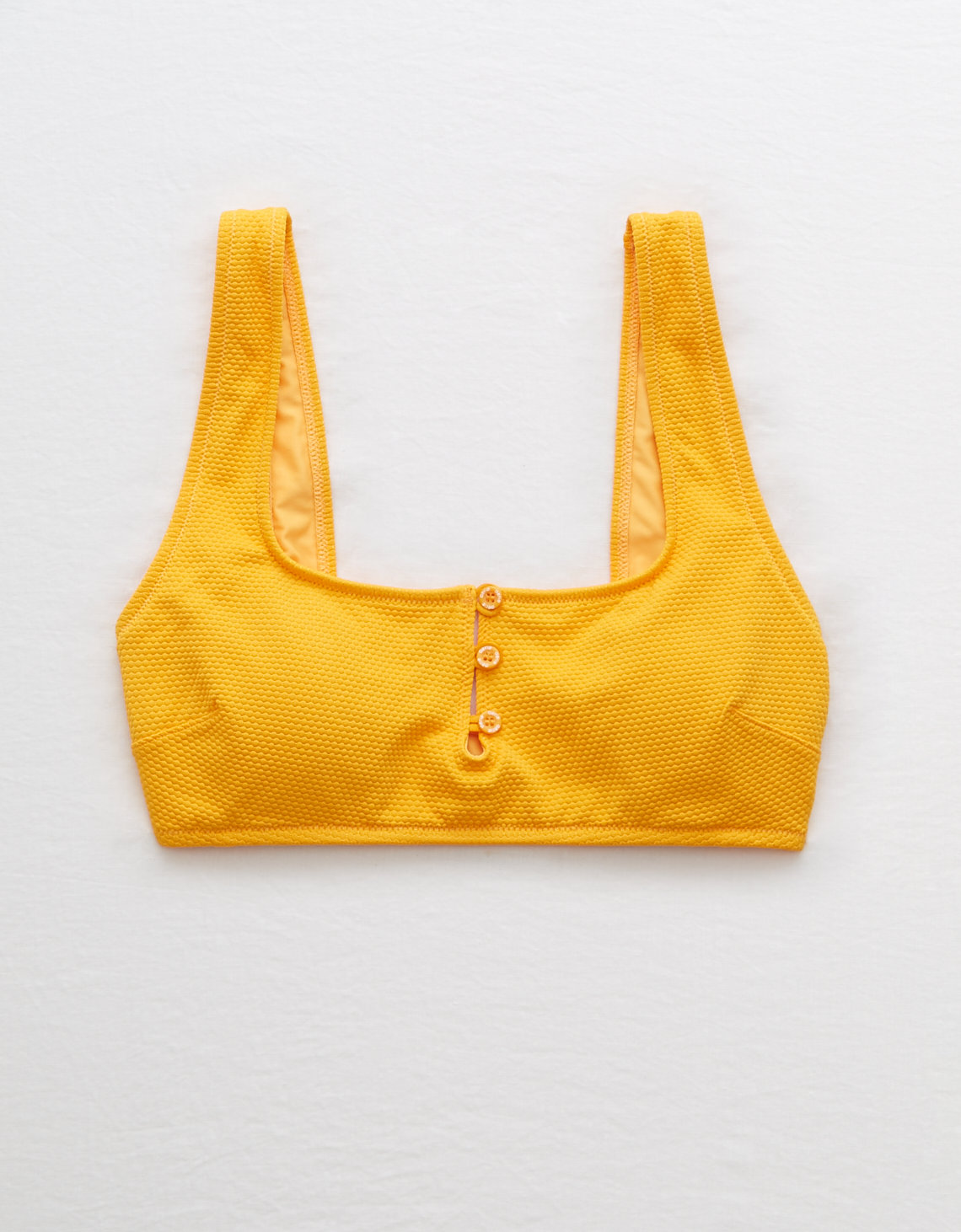 Aerie Scoop Top ($21)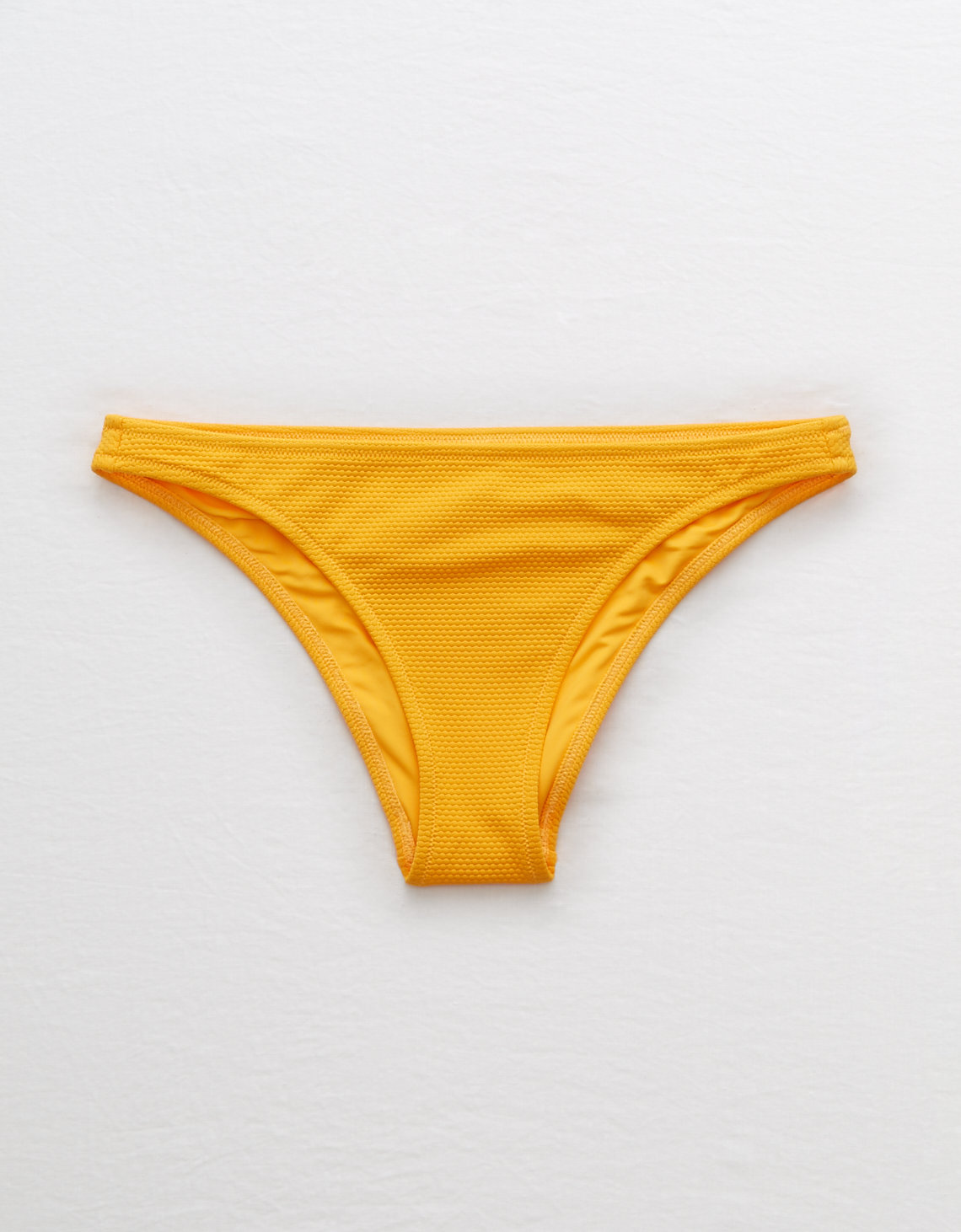 Aerie Bottom ($18)
You know I couldn't post swimsuits without including a bright yellow one! I am a huge fan of scoop neck suits because they fit my athletic body and make it so easy to swim and participate in water activities. Nothing is worse than a nagging swimsuit the entire day! Aerie also never uses photo retouching and real models which is so cool!!! Be sure to use their hashtag #aeriereal when you post the cute photos of your suits!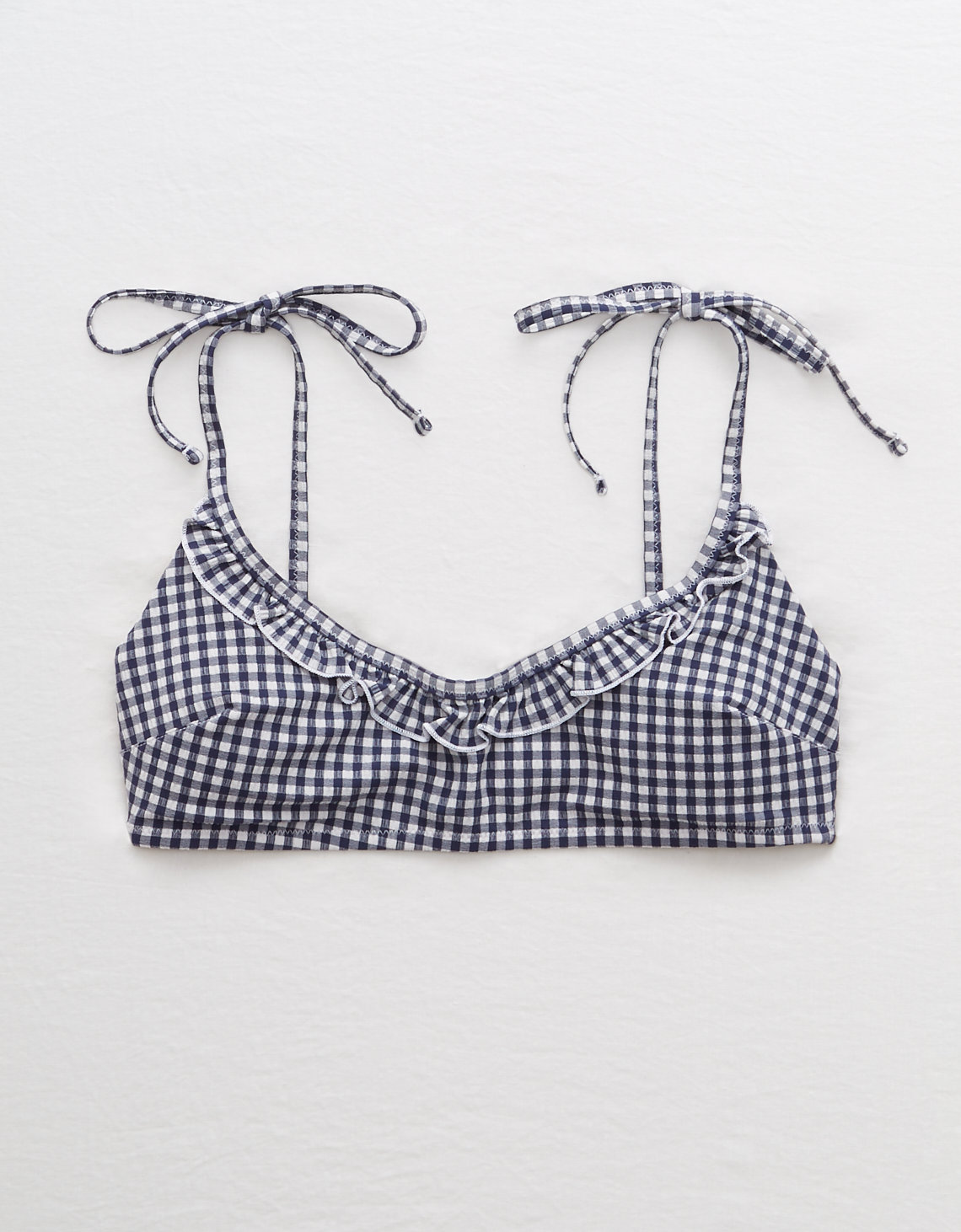 Aerie Seersucker Top ($25)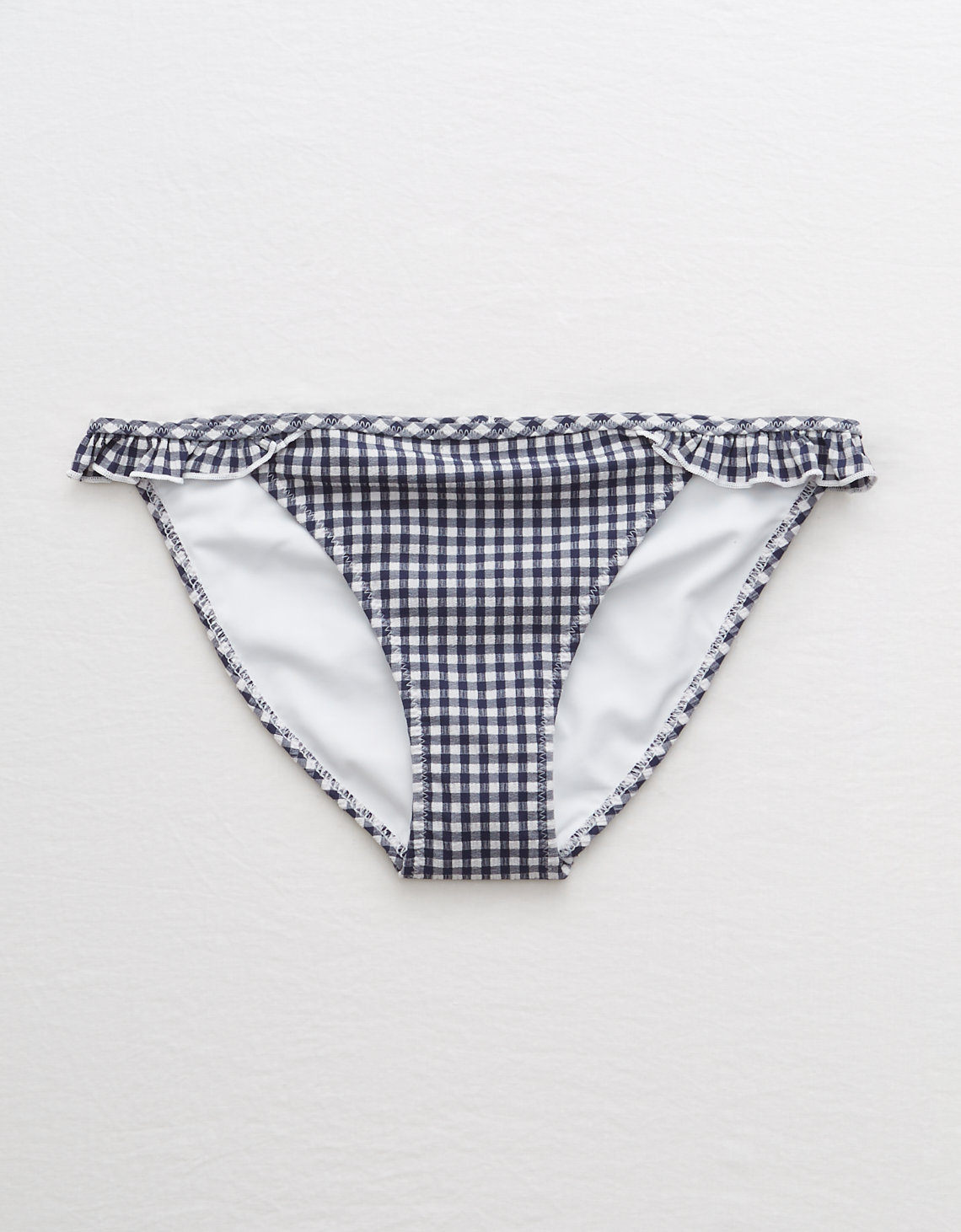 Aerie Seersucker Bottom ($20)
More ruffles on the top and bottoms! Tops with adjustable ties are the best because you can make it tighter or looser depending on your height and bust! I do love the navy seersucker print too! You honestly can't beat Aeries quality and prices!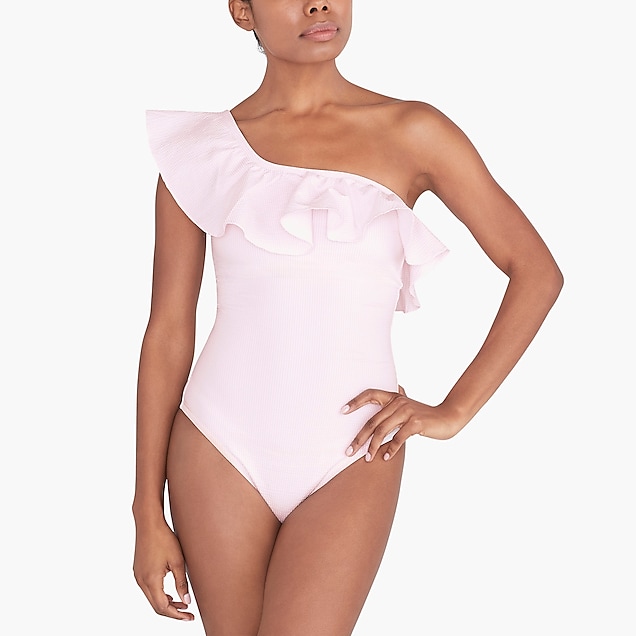 J.Crew Factory One Shoulder Swimsuit ($36)
Now I do love all of J.Crews swimsuits but sometimes I can't afford to pay $100 for an item that will only last a season. The next best option is their factory store! Their quality and prices are incredible! Look, it's another seersucker print! It's so feminine and would be perfect for lounging on the beach with a book or sitting pretty poolside!
Tell me, which is your favorite swimsuit!? I'd have to say mines the green striped J.Crew suit! Let me know in the comments!