I have a super fun and easy DIY for you today! After telling a friend how I make my own hair ties and her excitement that I needed to share my knowledge, I'm showing you how to make the no-crease hair ties that I swear by! Having long and thick hair is a huge blessing and something I love as a girl. As much as I love wearing my hair down, there are times I just have to tie it back to tame the out of control mess. Like at work, working out (deff not one of those girls who works out with her hair down 🤣) and when it's just to hot out to deal.
Yet, the one thing I have always hated about wearing hair ties is that I would get huge creases in my hair. No matter what I did, this was a major problem and annoyance for yearssss. That was until I found the magic of no-crease hair ties! My high school self would have so appreciated these to tame by hormonal frizz ball hair. I started ordering the no crease hair ties online, then I found the elastic material at Hobby Lobby one day and realized I could make my own. It's a a heck of a lot cheaper than buying packs of 5.
Have you ever ran out of hair ties?! That's like a girls worst nightmare. Or they break, stretch out or get lost. With this DIY you will never have to worry about not having a hair tie on hand again. As long as I have the fold over elastic on hand, I can make a few hair ties in a moments notice. These are SO easy and I can guarantee that one you go crease-less you will never want to turn back!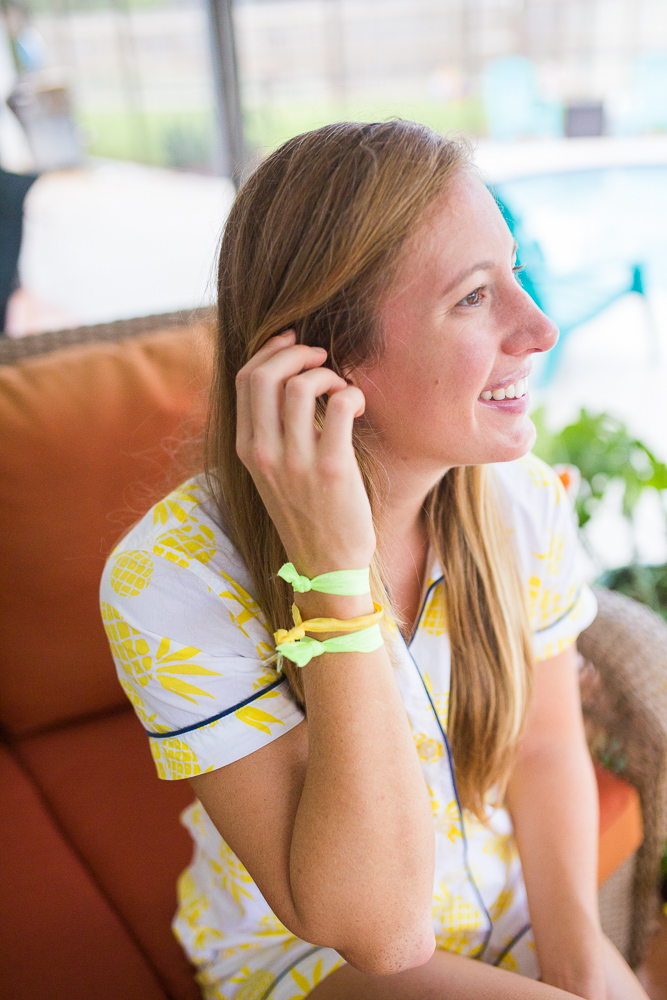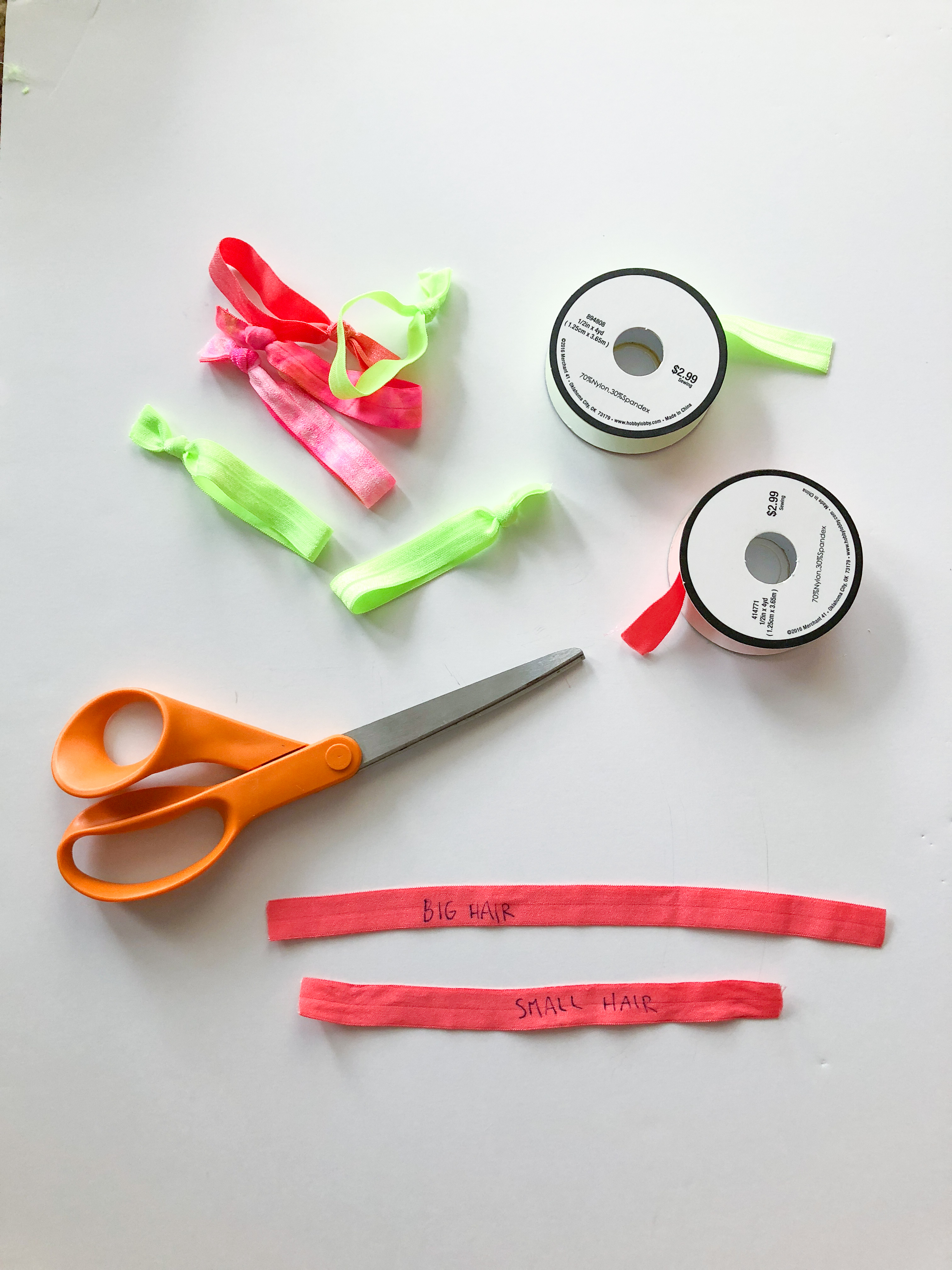 Supplies Needed:
5'8 Fold Over Elastic (in your fav colors!)
Fabric Cutting Board (not necessary but useful if you cut fabric frequently!
Ruler
DIY Hair Tie Step By Step Instructions: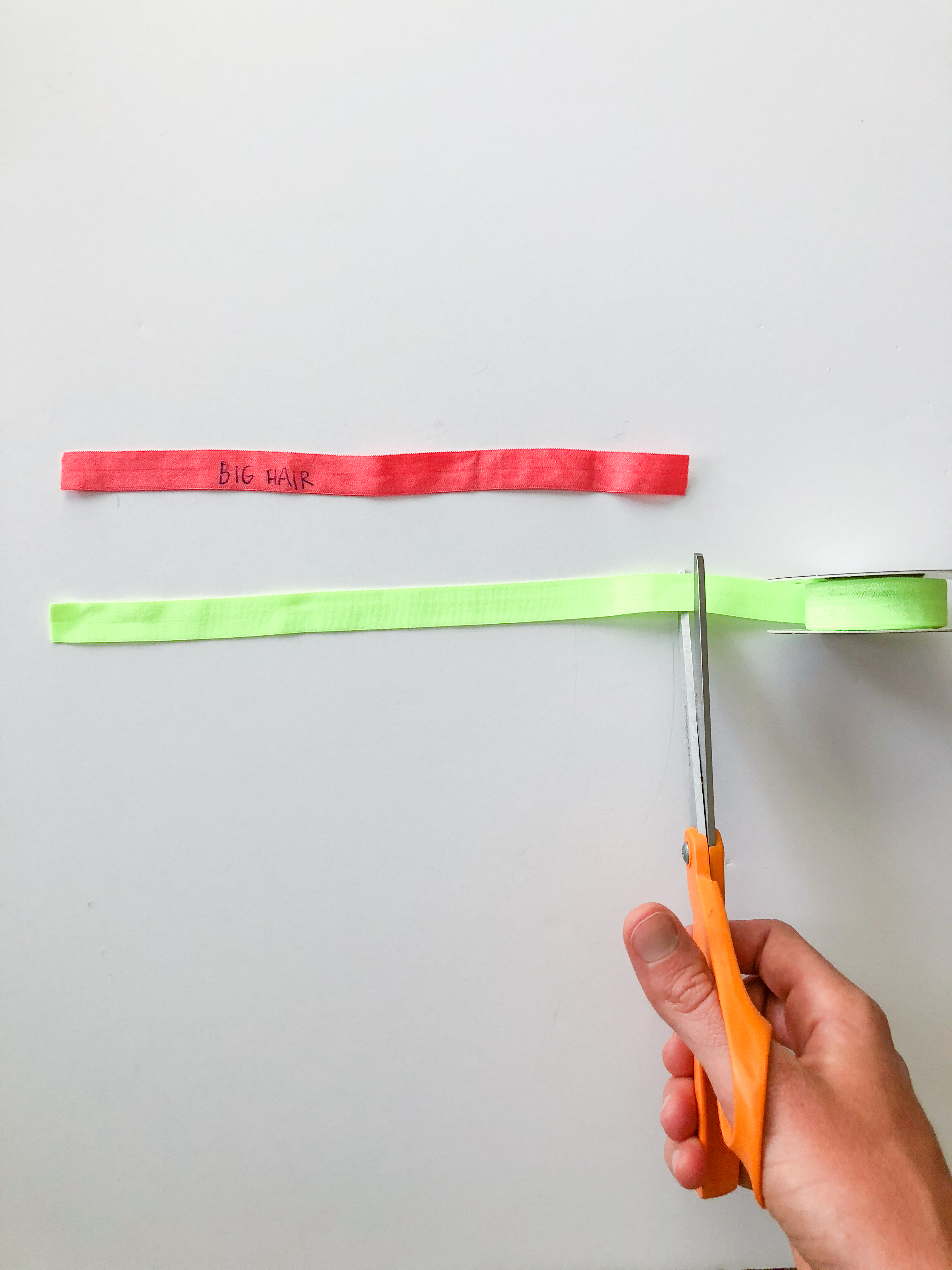 Step 1
Buy 5/8″ fold over elastic! I purchased mine from Hobby Lobby but their colors are a bit limited. Amazon also sells the elastic in literally every color you can imagine! It's $2.25 for 3 years. That stuff will last you for a while! If you buy 4 of your favorite colored elastics, that's over a hundred hair ties for less than $10! I make these hair ties for friends and my family whenever they need new ones! The material does eventually stretch out, just like any hair tie. As long as you have the elastic on hand, you will never have to worry about running out.
Step 2
Cut your elastic into a 7″ or 9″ strip for a pattern. You may have to try a few different lengths to fit your hair thickness perfectly. This is the perfect way to be able to personalize your hair tie to you specifically or for friends and family! When I first made my "pattern", I measured the elastic around my wrist then added a few inches for the knot. Use this pattern for all your hair ties in the future!
Next, cut a few strips of elastic in your favorite colors using the pattern. I have my patterns labeled "Big Hair" (really should have called it "Thick Hair" HA) and "Thin Hair". That way, when I make a hair tie for a friend with thinner or thicker hair, it personalized!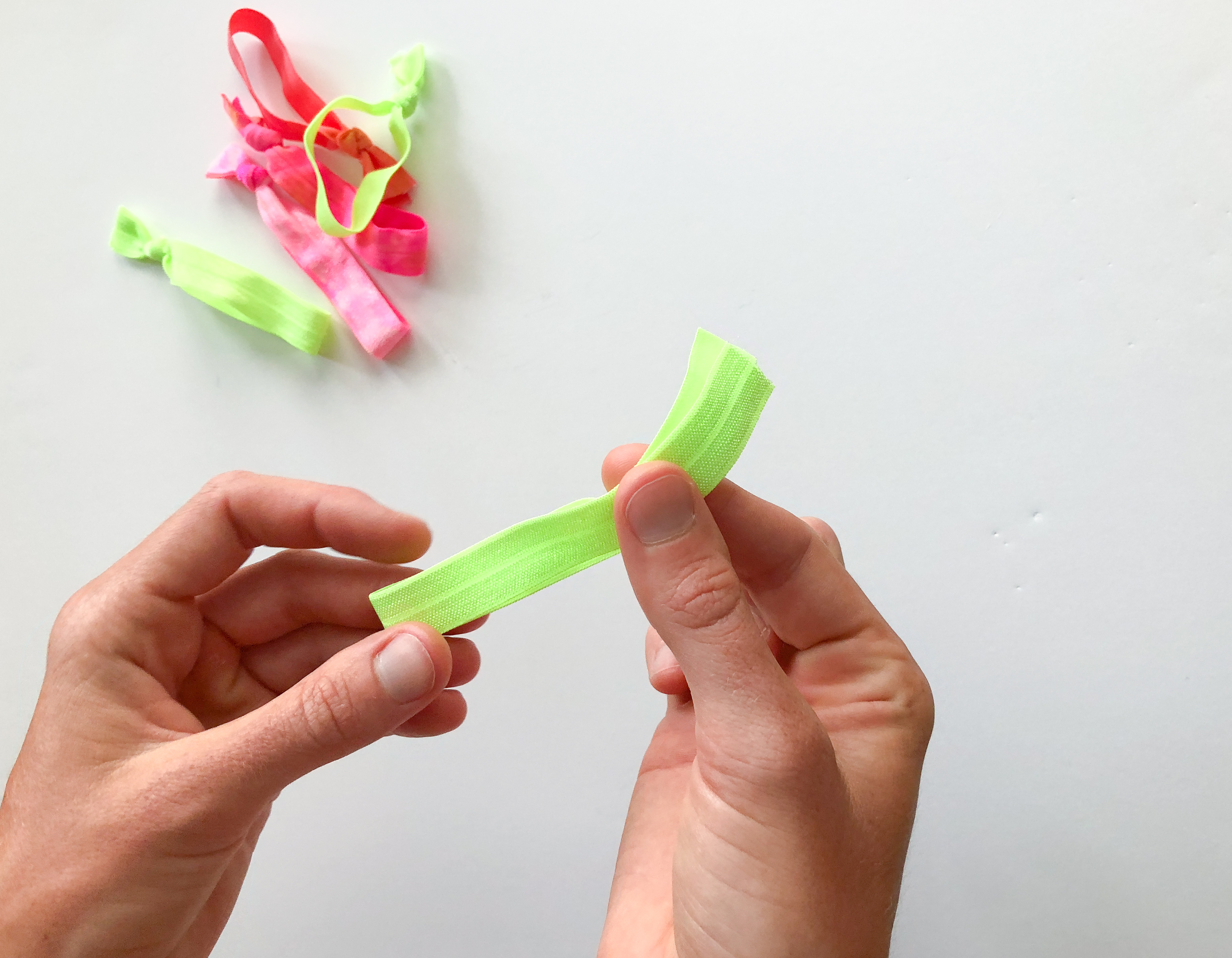 Step 2
Fold the elastic in half and pinch about an inch from the loose ends. While you are pinching the elastic with your thumb, use your other hand to grab the end and tie into a knot! Viola! That's it!
For those who are visual and auditory learners, I made a IGTV video below that shows you exactly how I tie the elastic! Super simple and easy!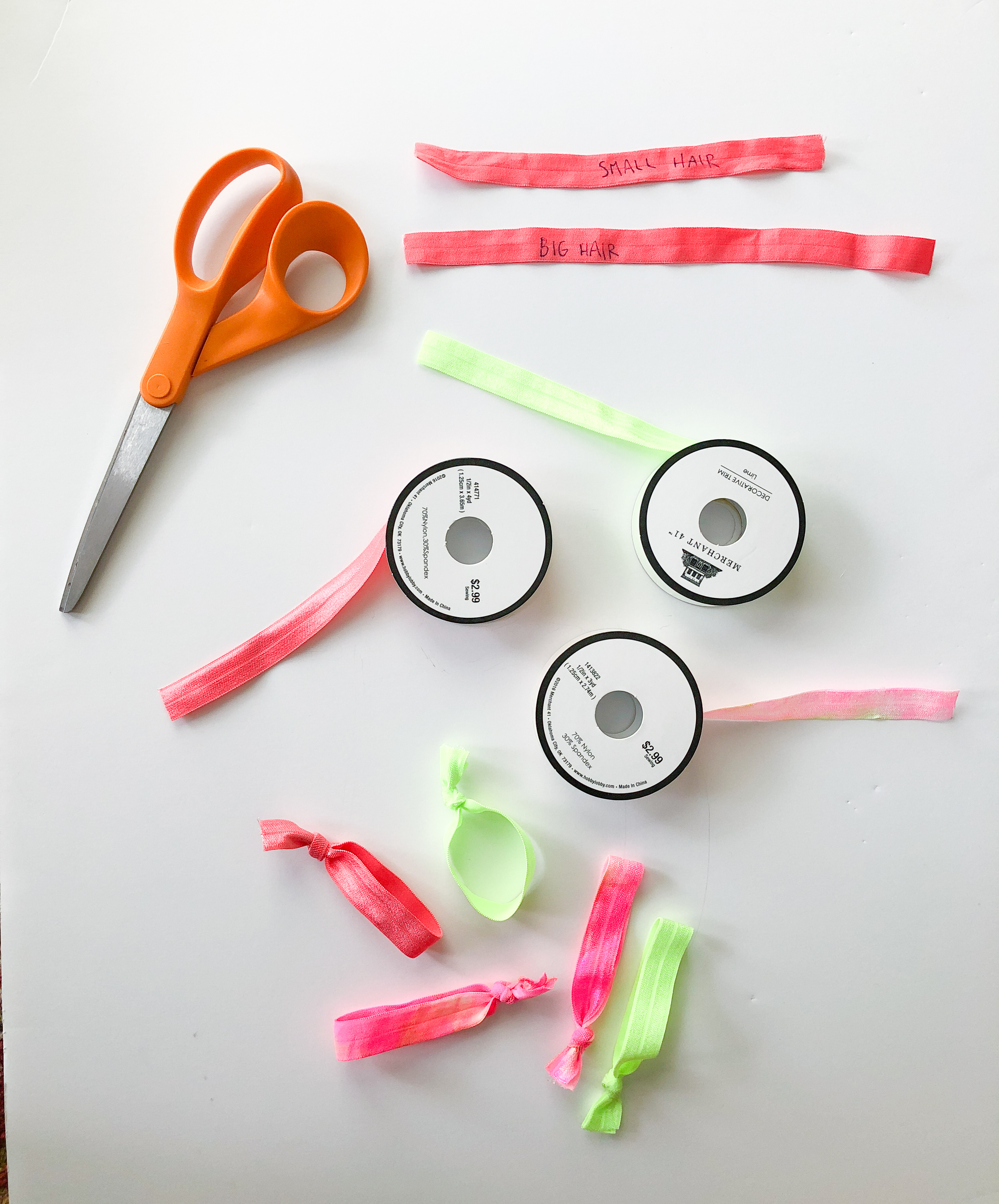 TIP: When you are purchasing your fold over elastic, only buy solid colors. When I first started making my own, I bought elastic in glitter and ones with cute printed patterns. While these are pretty, I find that the elastic does not stretch well. However, I have never had a problem with the solid colors! Solid colors all the way!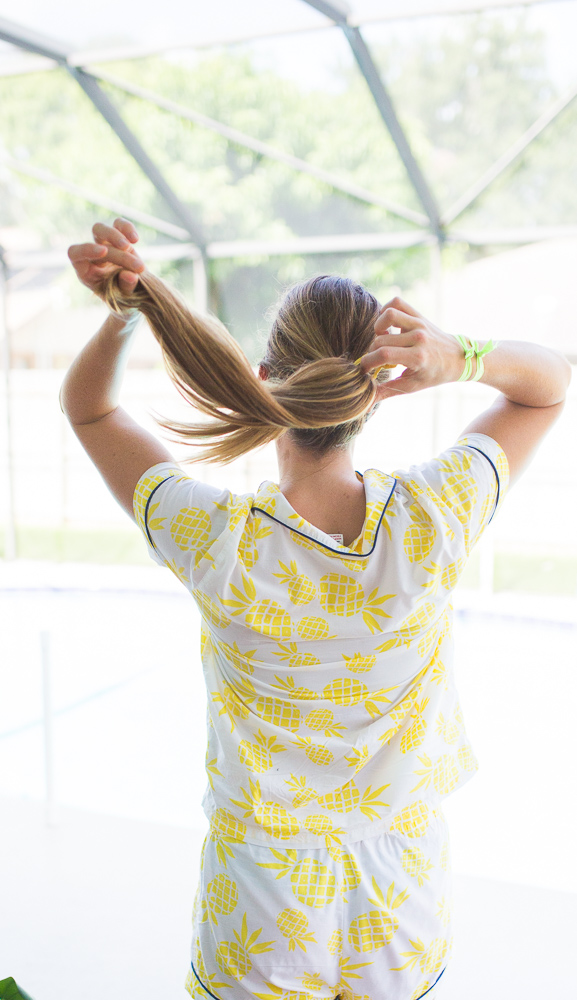 Pin to Pinterest for Future Reference!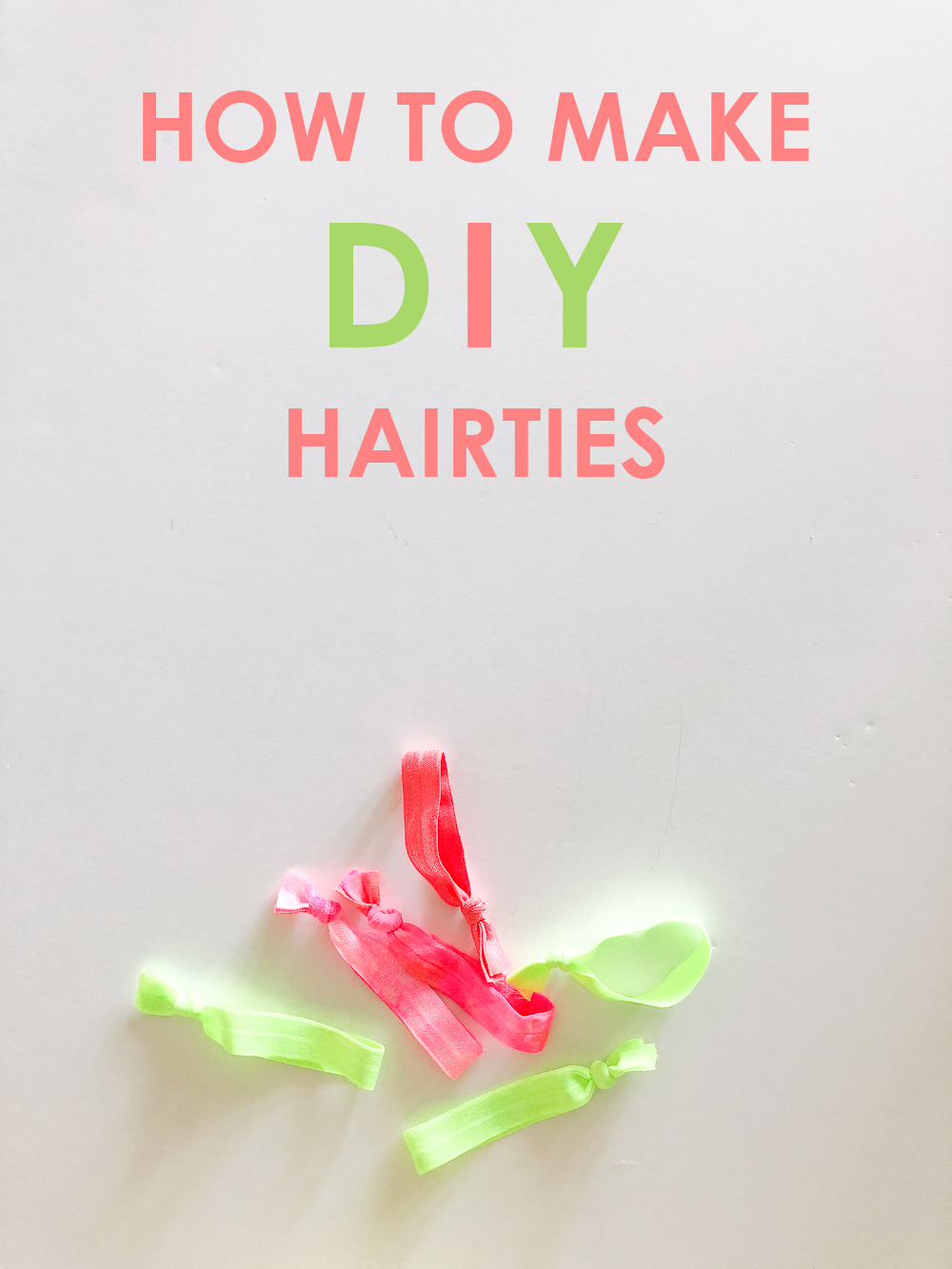 Watch the DIY Video on IGTV!
Lots of Sunshine,
Katie
These hair ties are so simple to make! I hope you found this DIY super useful! Please share if you use the tutorial and make your own!