You guys love these life updates and so do I! It's about time I sat down and wrote about what's been going on the past few months! The last "What's New Lately" I wrote was in November of last year, ah.
Not much job wise has changed, I am still working in the public school system as a sub but I've been able to invest so much time into my blog, which I absolutely love! So I will give a little blurb about each photo then give a big ole update towards the bottom!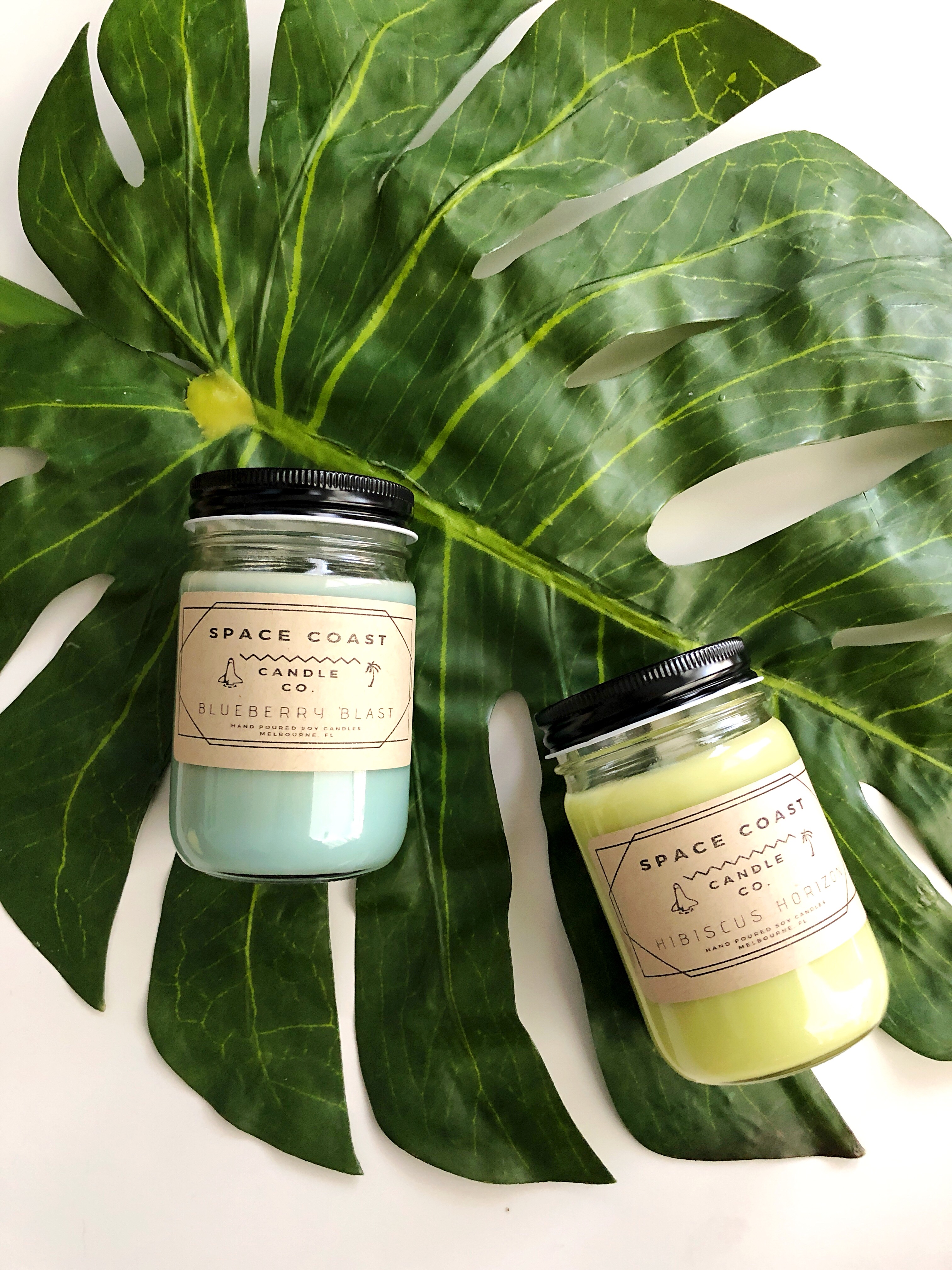 A local company called Space Coast Candle Co. reached out to me in January about featuring their candles which you can read all about here. They were actually my first paid sponsorship of the year!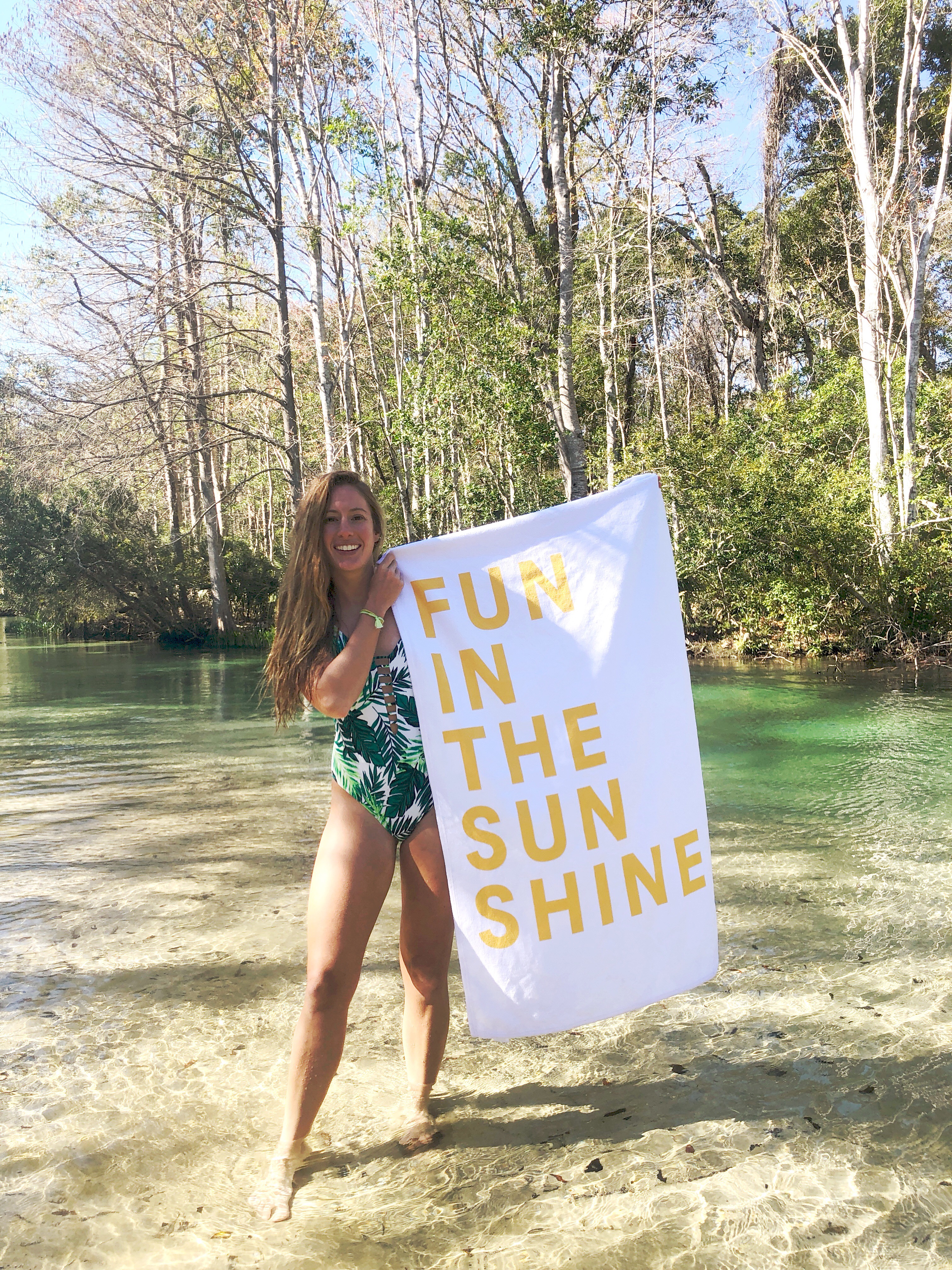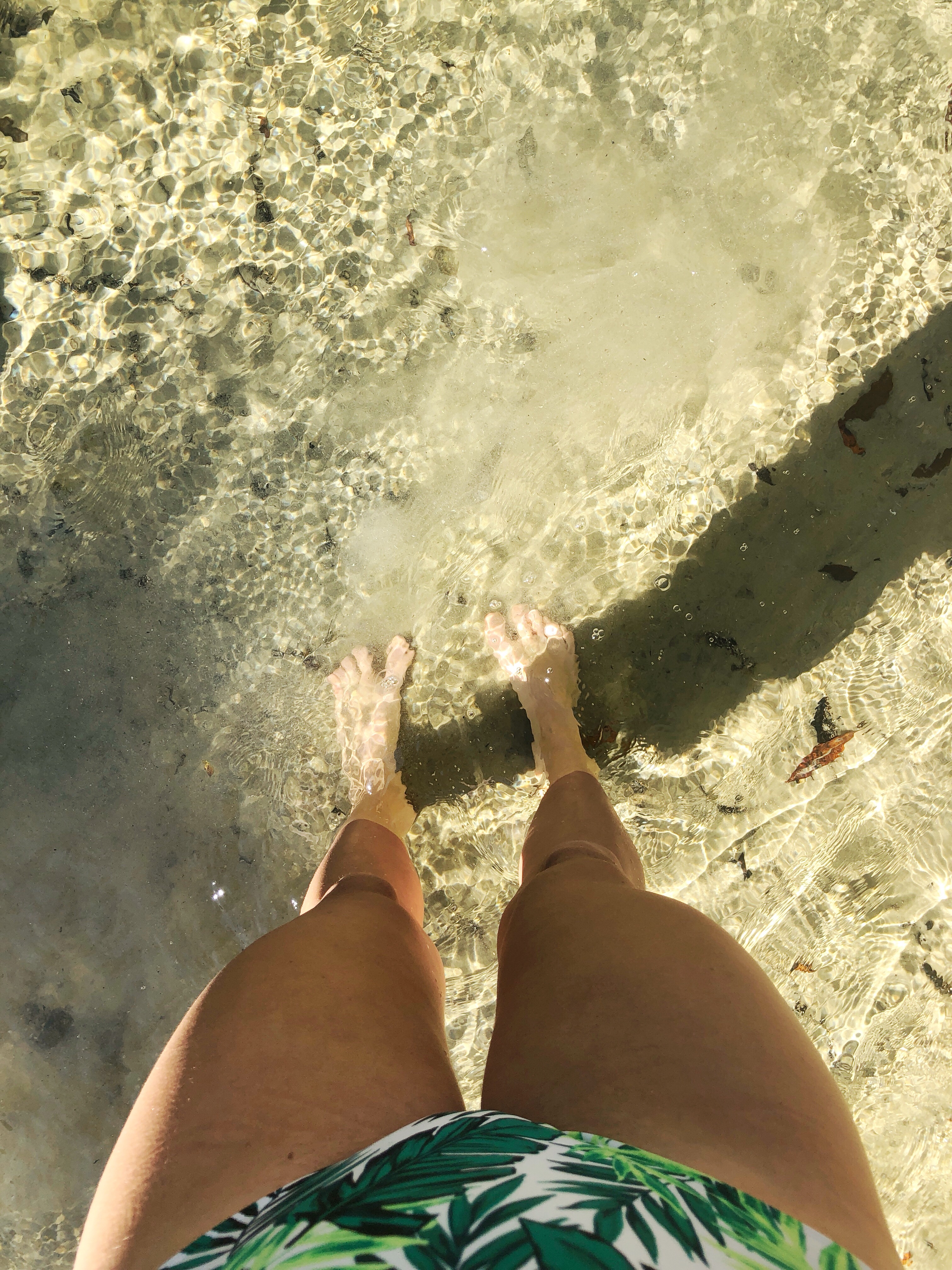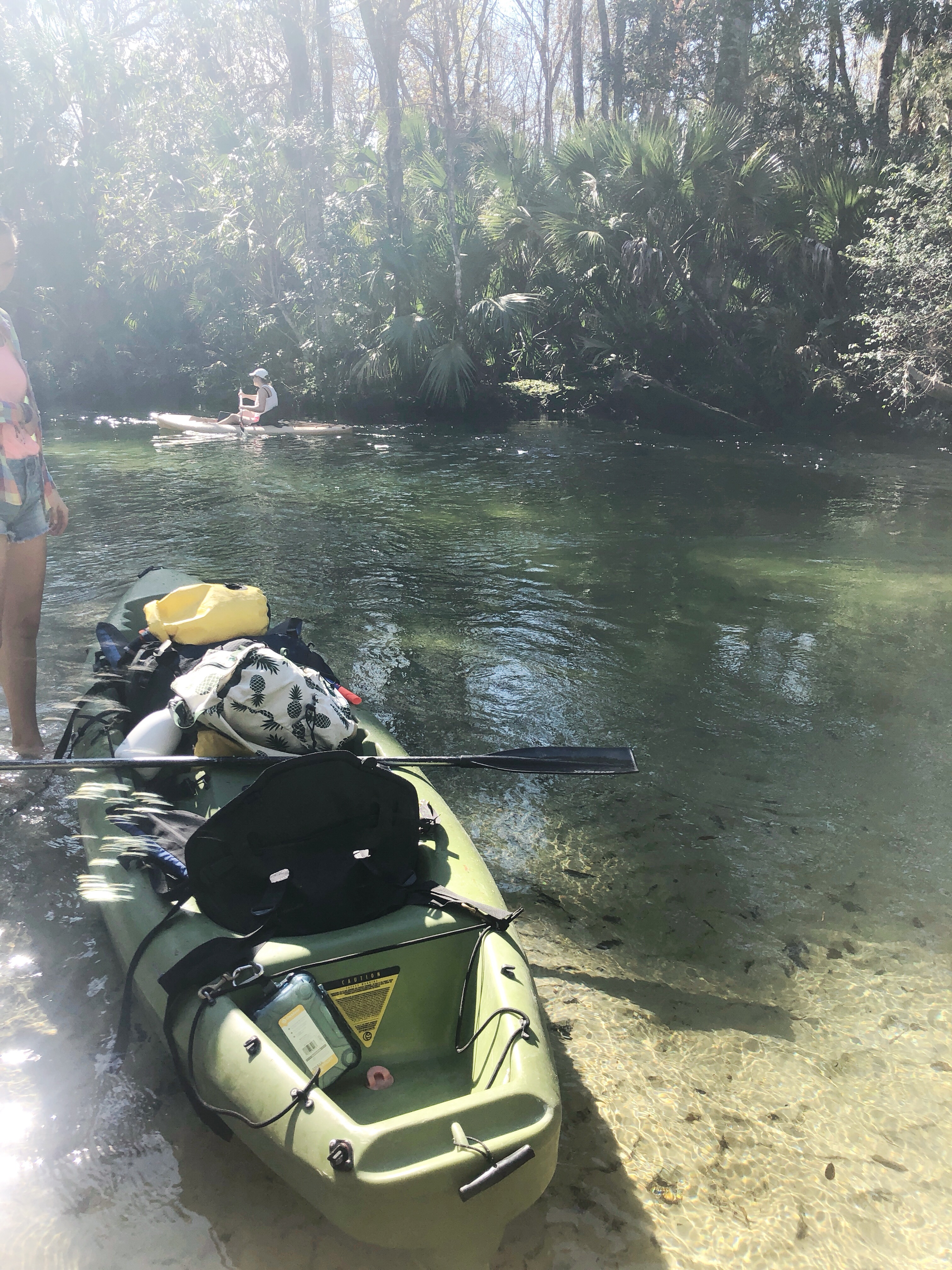 Since I am pretty much in charge of my schedule and can choose when I work, my friend Makayla and I planned a fun mid-week adventure to Weeki Wachee. We were most eager for the water which did not disappoint. It was the prettiest blue/green color and perfectly clear.
We rented a 2-seater kayak, she flew her drone (seriously check out her work, she's amazing!), I took tons of photos and we both jumped off a 25ft tree that was so sketch to climb. We had a blast and can't wait to plan for fun trips in the future! Next were hoping to head to Jupiter or further South! You can watch my fun "vlogging" video of our day here.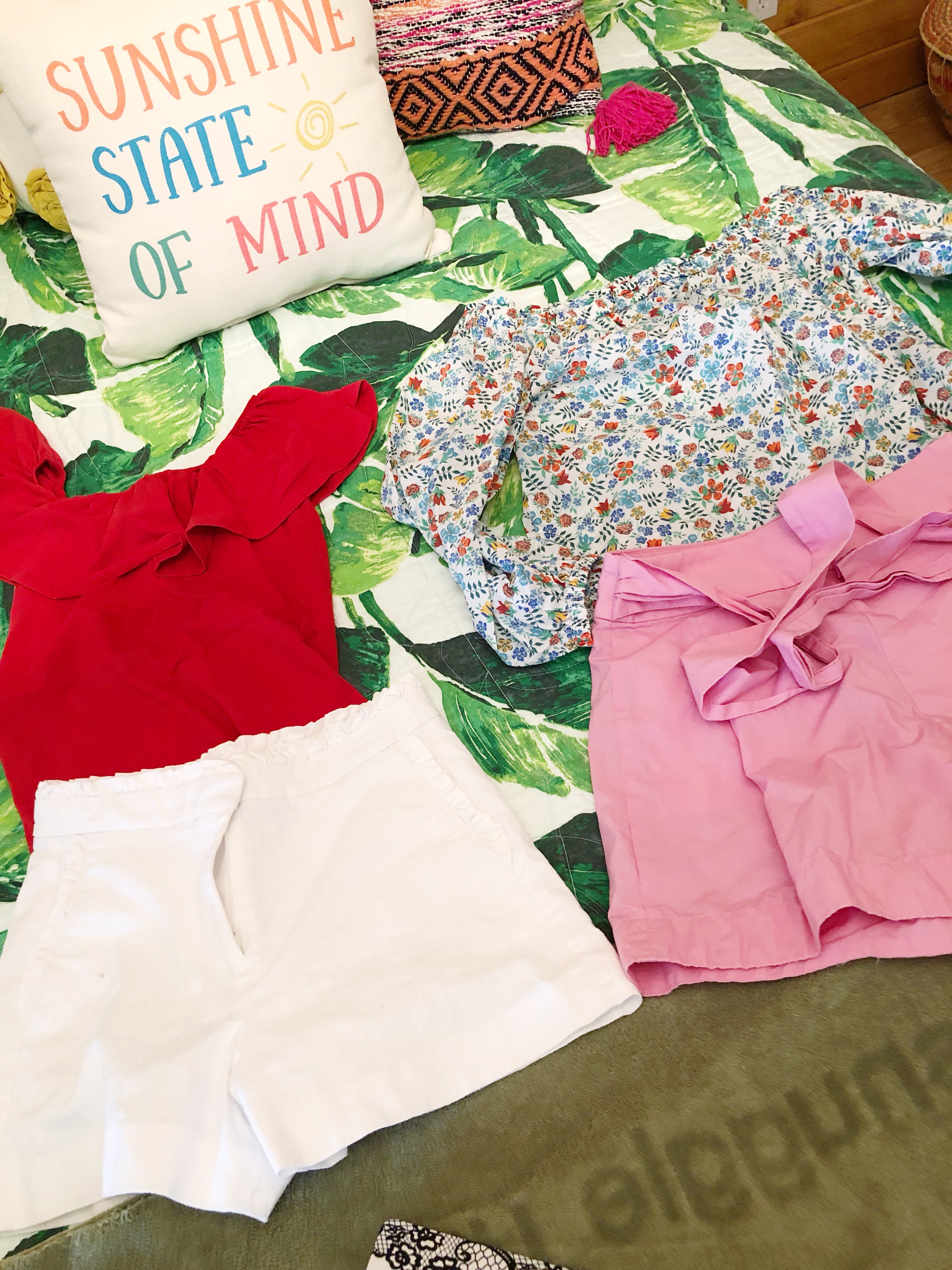 Another really big blog accomplishment was being featured on Carly's blog towards the end of Feb. These were two outfits I had you vote for on Instagram to be featured. I ended up shooting and sharing both because they were both perfect for a Spring Break packing list. The floral outfit on the right was actually the real Insta poll winner.
It was a huge win for me and really got my hopes up for the future! My little blog saw the most page views it ever had in a day! You should have seen my stats, it spiked so high for a few days then leveled back out. It can be really tough trying to build a business from the ground up, so it gave me the push to keep going and really boosted my confidence.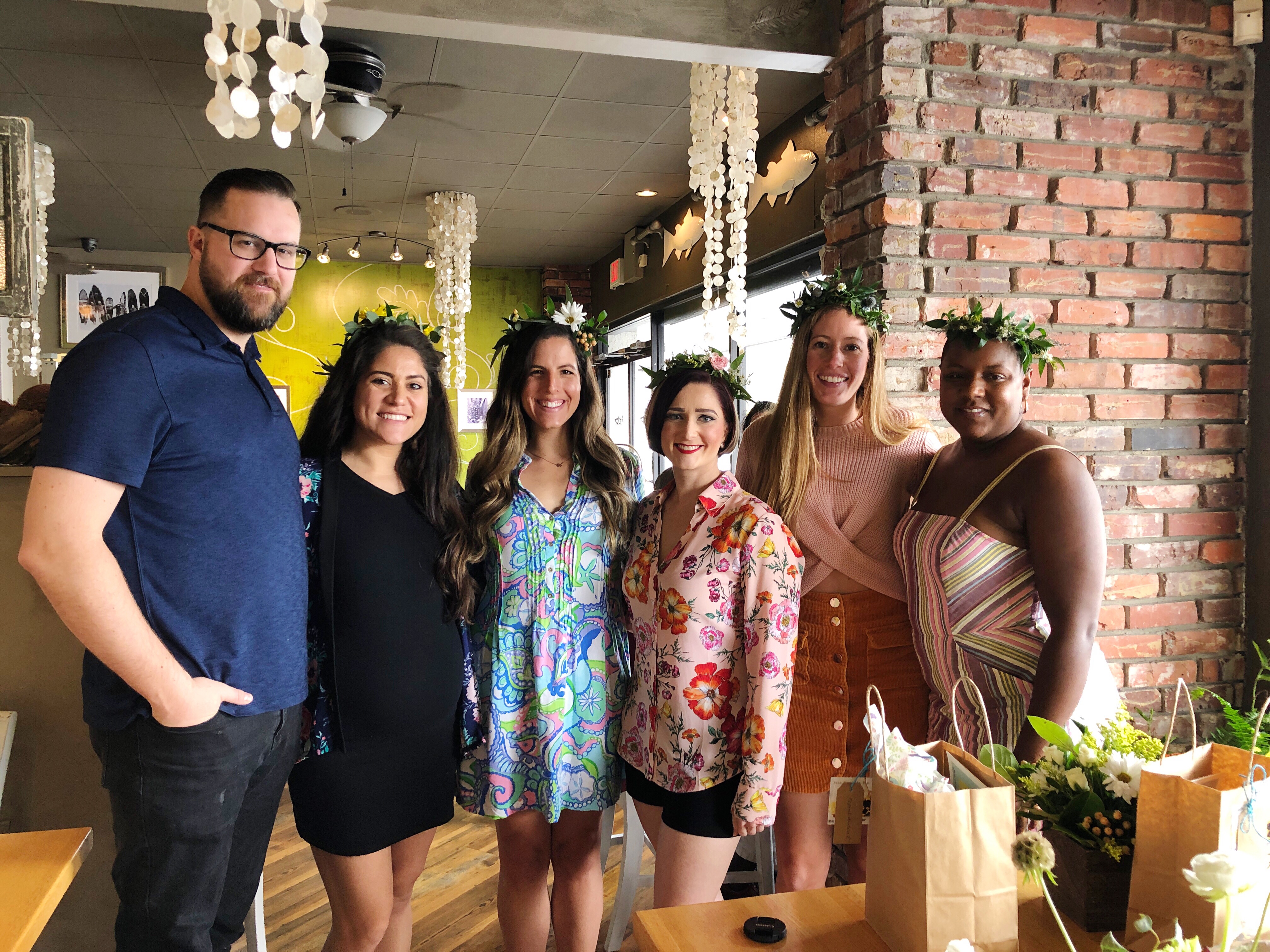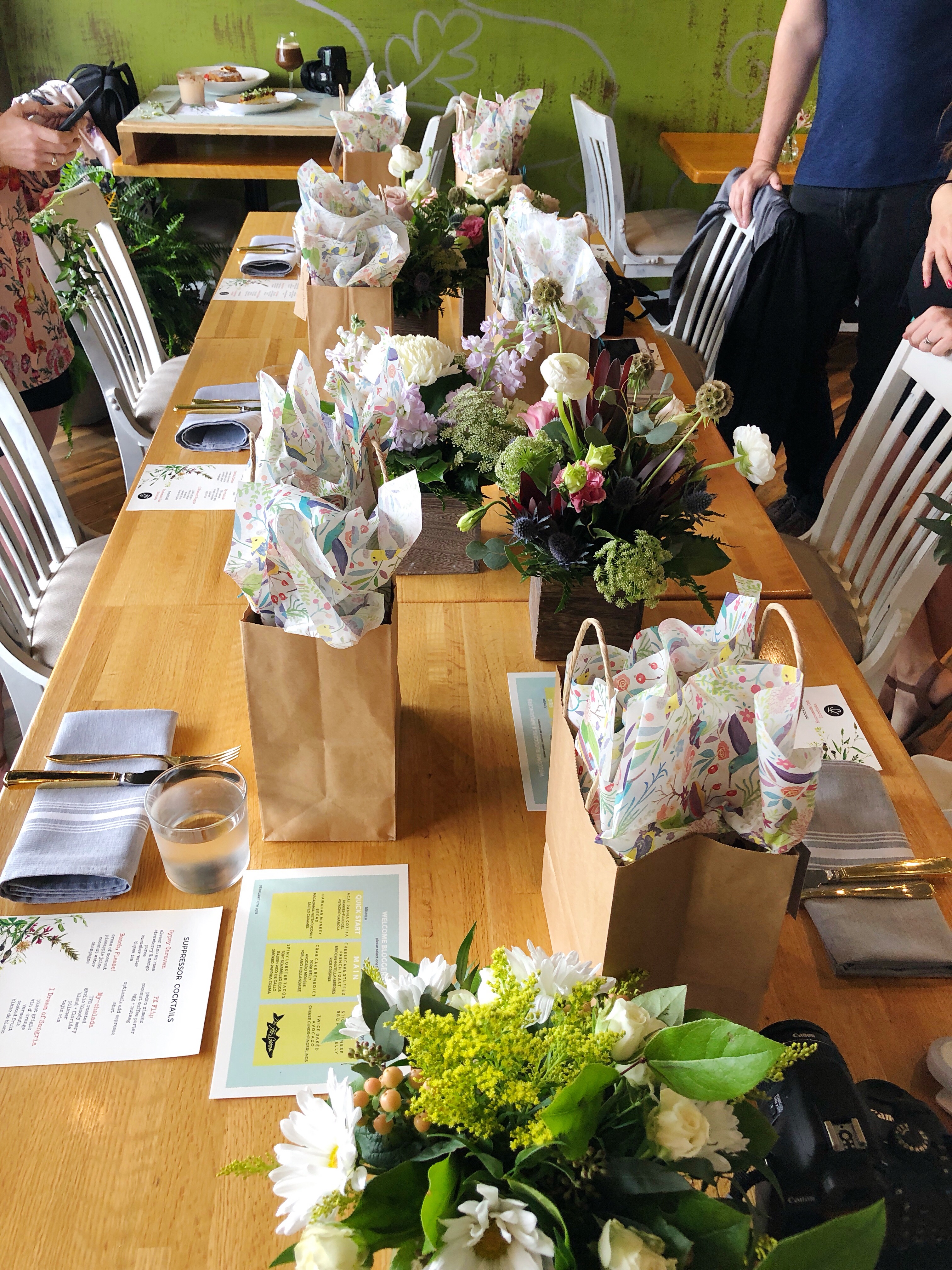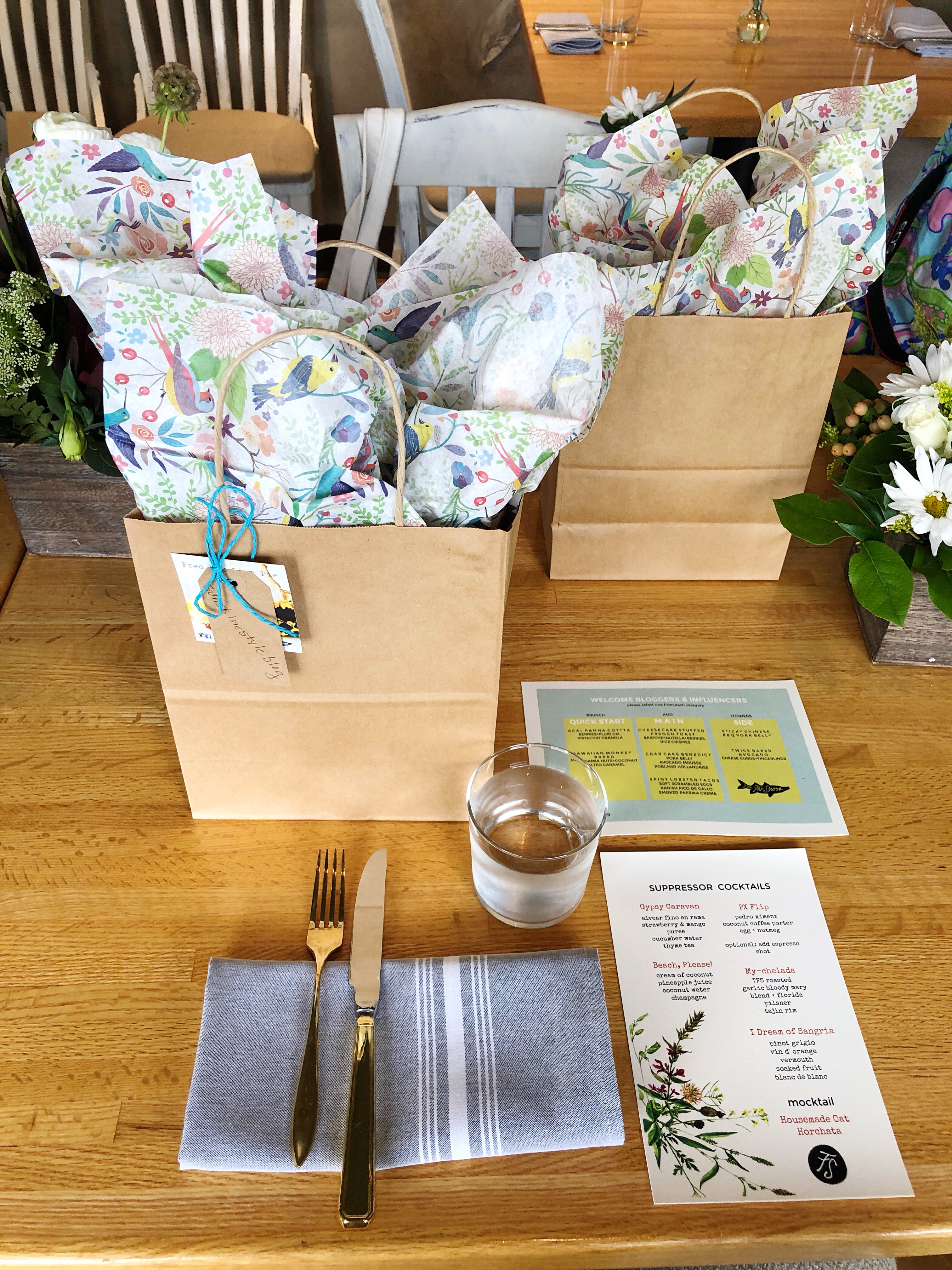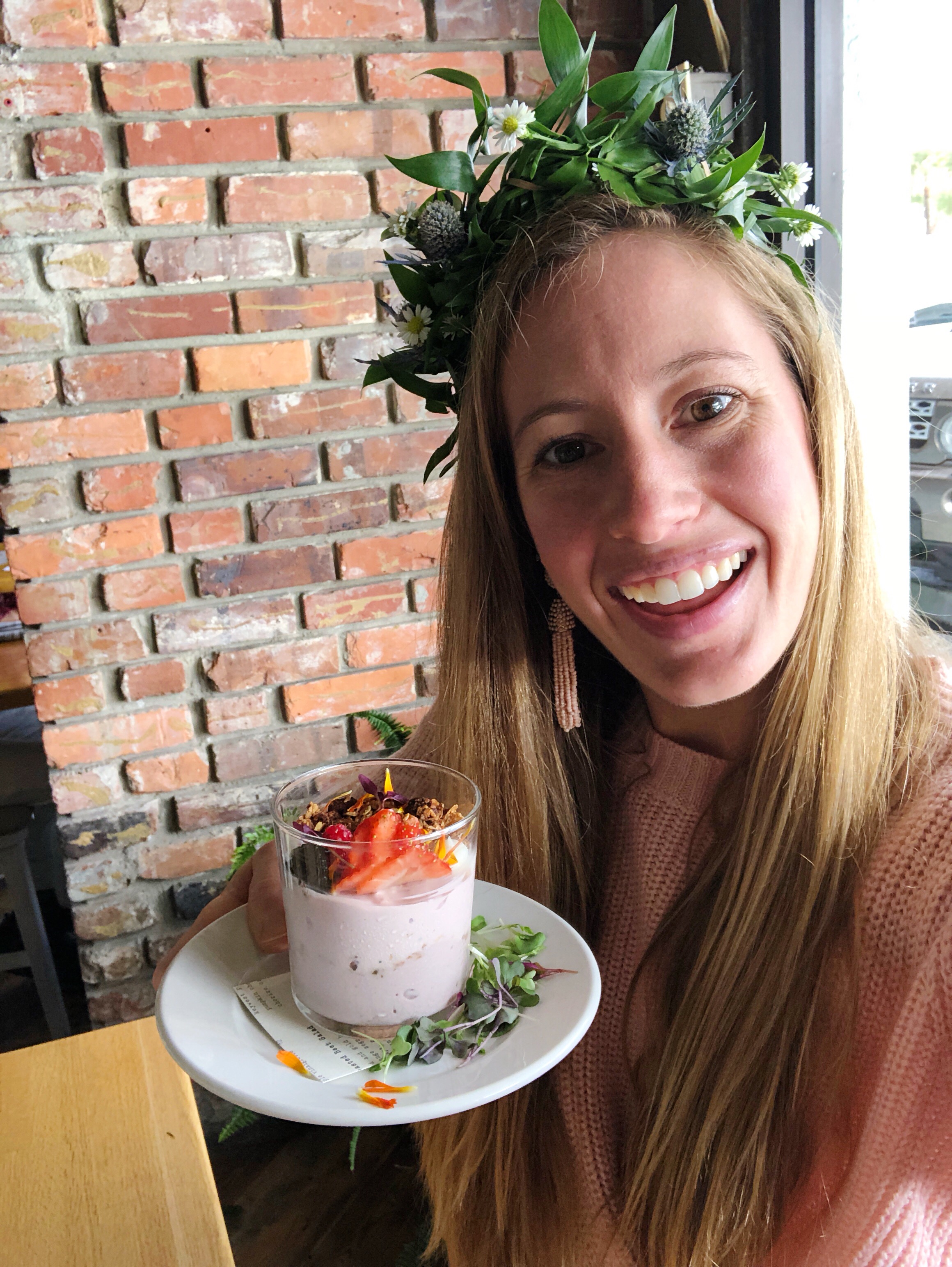 This was the biggest surprise to me as far as blogging goes. A local restaurant called The Fat Snook reached out and invited me to a blogger brunch. I was super surprised because I don't blog about food but once I arrived to the brunch, I knew exactly why they invited me. It was as coastal as a restaurant could be. For real though, it was right across from the beach on A1A in Cocoa Beach.
I could not believe that I had never eaten there before. I ate some of the best french toast of my entire life. The ladies there and a few local companies set up a giant flower cart, made us flower crowns and really pampered us the entire morning. I was not expecting much and was honestly blown away.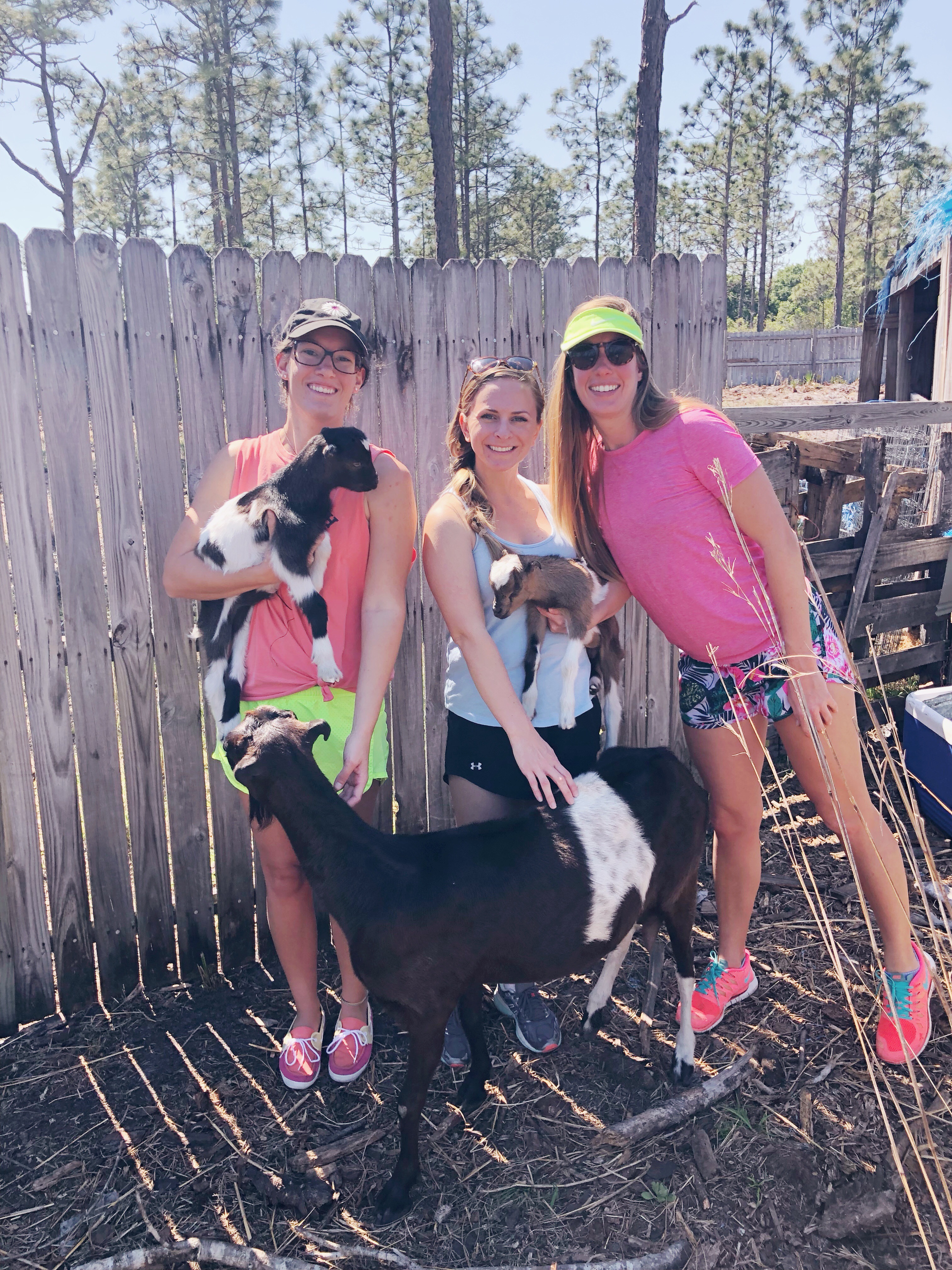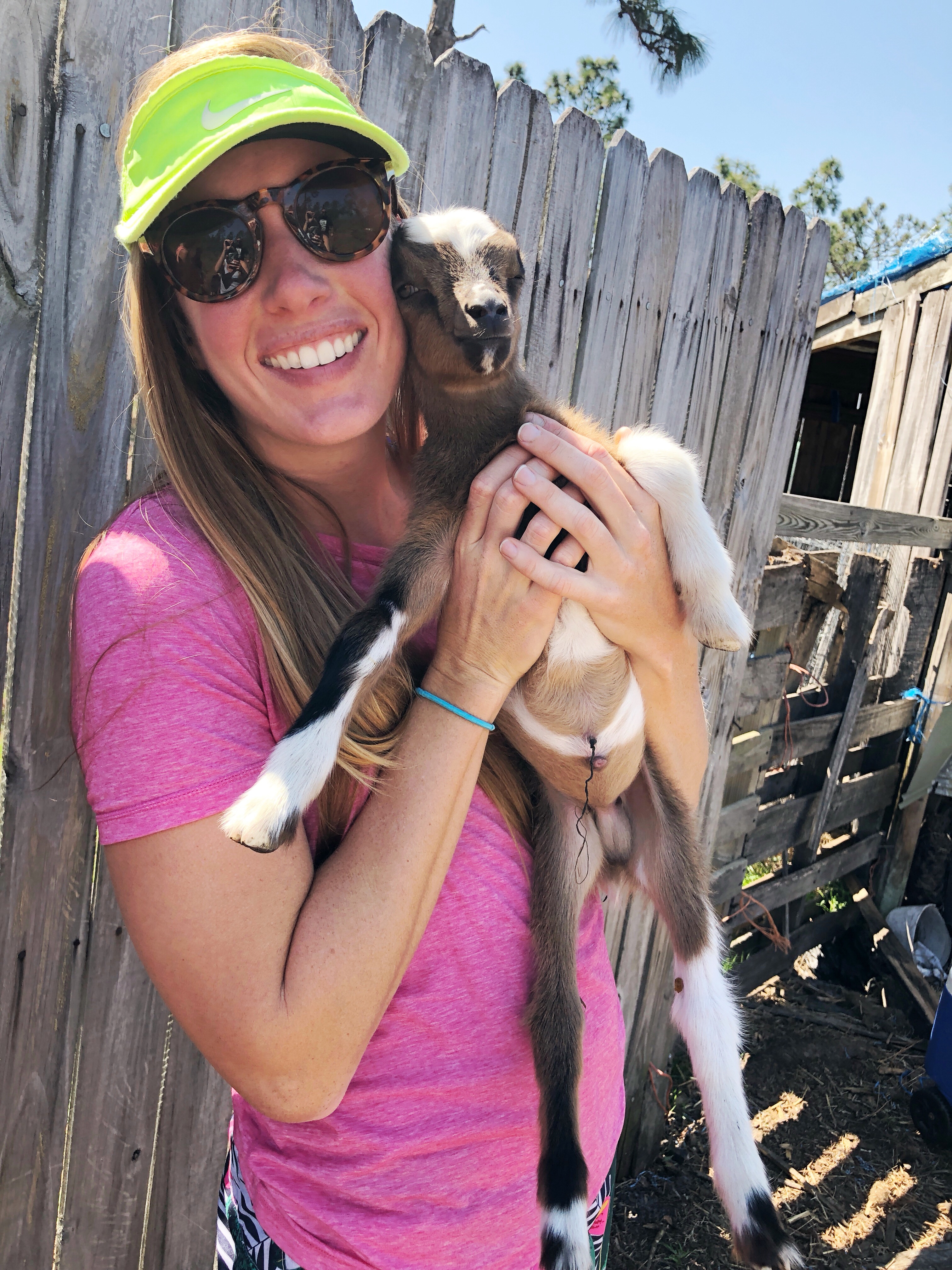 Even though I love fashion and have an entire blog based around clothes, I am super laid back, low key and love exploring. My BFF, her husband Isaac (he's the photographer who helps me take awesome photos on my blog sometimes), my sister and I drove to the boonies of Florida about 45 minutes west of the coast where we live.
Isaac's brother has goats on his property and the mama goat gave birth to two baby goats that we went and visited them. Look at how adorable the goats are! They were so brand new that their umbilical cords had still not fallen off! Their fur was so soft and fuzzy. We loved being able to pick them up and hold them. I also shot my first automatic rifle for the first time (they have their self made own gun range) and was so surprised how easy it was.
Florida is funny. Everyone thinks of Florida as this tropical paradise with blue water and beaches, which it surely has, but the entire middle of Florida is filled with swamps (wetlands), palmetto bushes, alligators, lakes and lots and lots of empty land. Just driving an hour west is like a night and day difference.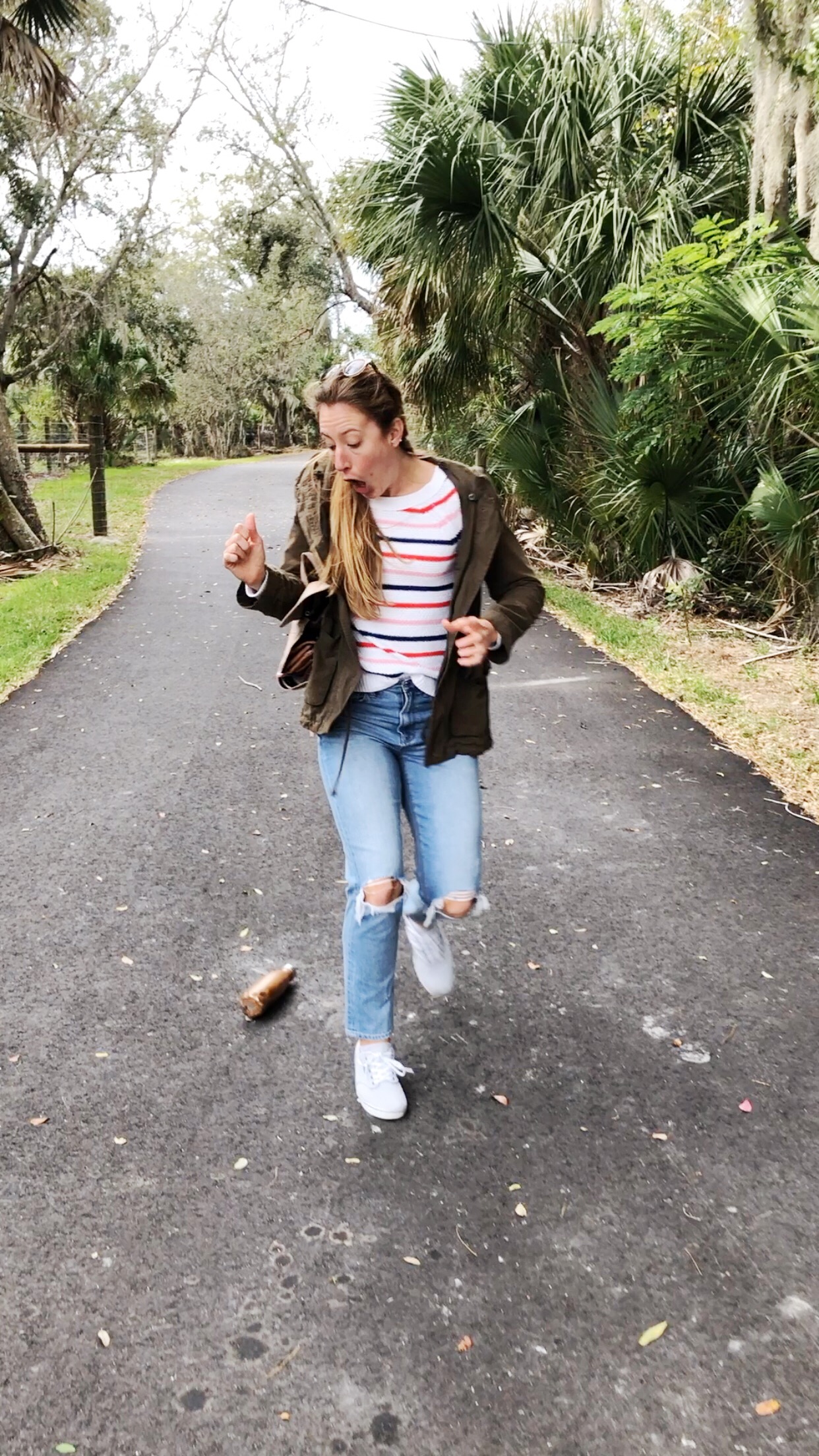 LOLOLOL! This was the funniest photo I have ever taken. My sister was recording me for an Instagram story and when I tried to be cute by turning around quick, I swung my backpack and my Swell water bottle flew out. It was pretty dented and banged up after falling on the asphalt. This was my face right as I realized what happened. I make the craziest facial expressions ever! You can for sure always read my reactions and I can't hide much.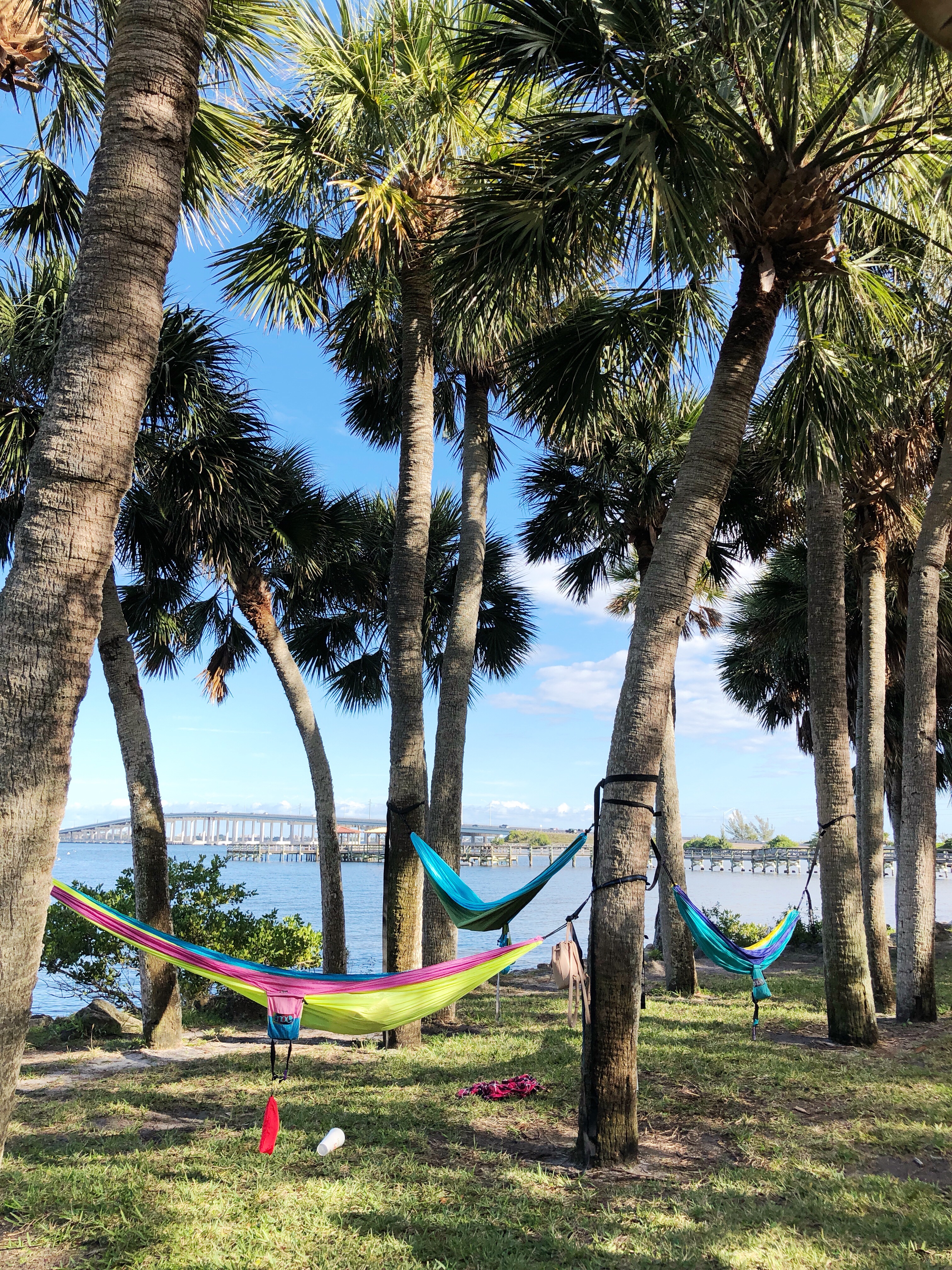 When I want a lazy and really peaceful day, you will catch me swinging in my Eno. This is one of my favorite local spots right on the river. It's always breezy, there's normally plenty of shade and has the best views in the entire world. My sister and I try to Eno at least once a month or more in the winter months before summer hits. Summer gets so hot, you literally slip and slide in the parachute material ha!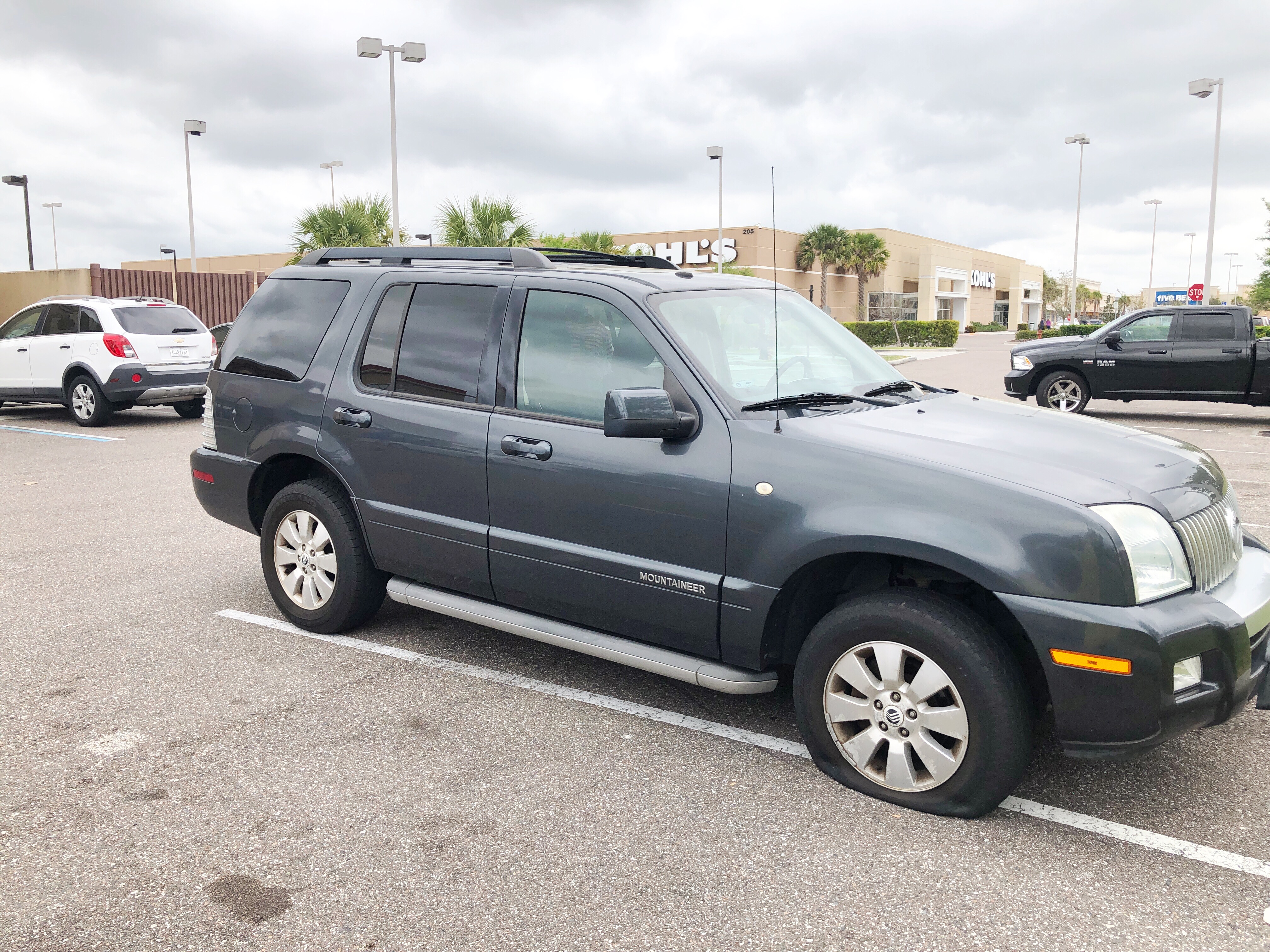 In the middle of March I was on my way to Palm Beach to meet my blogger friends Emily and Hailey. We have actually never met, so we were going grab lunch to get to know each other and explore the beautiful area. On my way out of town, about 20 minutes from my house, my car low pressure tire warning conveniently came on. I truly thought it was a false alarm so I pulled off the highway just to check.
Immediately after I pulled off the highway I could feel my car pulling hard to the right. By the time I made it to a Burget King parking lot (double HAHA), I could not even turn my wheel my tire was so flat. It was seriously a miracle I didn't get stuck on the highway. I was thanking God it happened so close to home and that nothing worse happened while I was driving. Luckily my parents were super close and came to my rescue. My mom and I went shopping at Kohl's across the street while we waited for AAA to come. Turns out my tire was so rusted, the AAA guy couldn't get off my flat tire to put on my spare tire. So he blew up the tire just enough for my dad to drive it to a tire place a few mins away. We spend that whole afternoon getting my car brand new tires.
Then totally unrelated, my car started sounding like a super loud diesel truck. Loud trucks are seriously my pet peeve! I always feel like it's this weird way of trying to act super cool and I really don't find it amusing. So you can imagine, I was so embarrassed to drive my insanely loud car. My exhaust pipe ended up rusting, which of course had to be replaced right after I paid for an entire set of new tires. Car things are not cheap!
This is really just my way of saying, life is life. It will always have twists, turns, expenses, heartache, and hard things. Even if I post pretty photos and talk about fashion like I have no cares in the world, there's just a girl behind a computer screen trying to figure out this whole life thing. Always want to keep it real with you guys!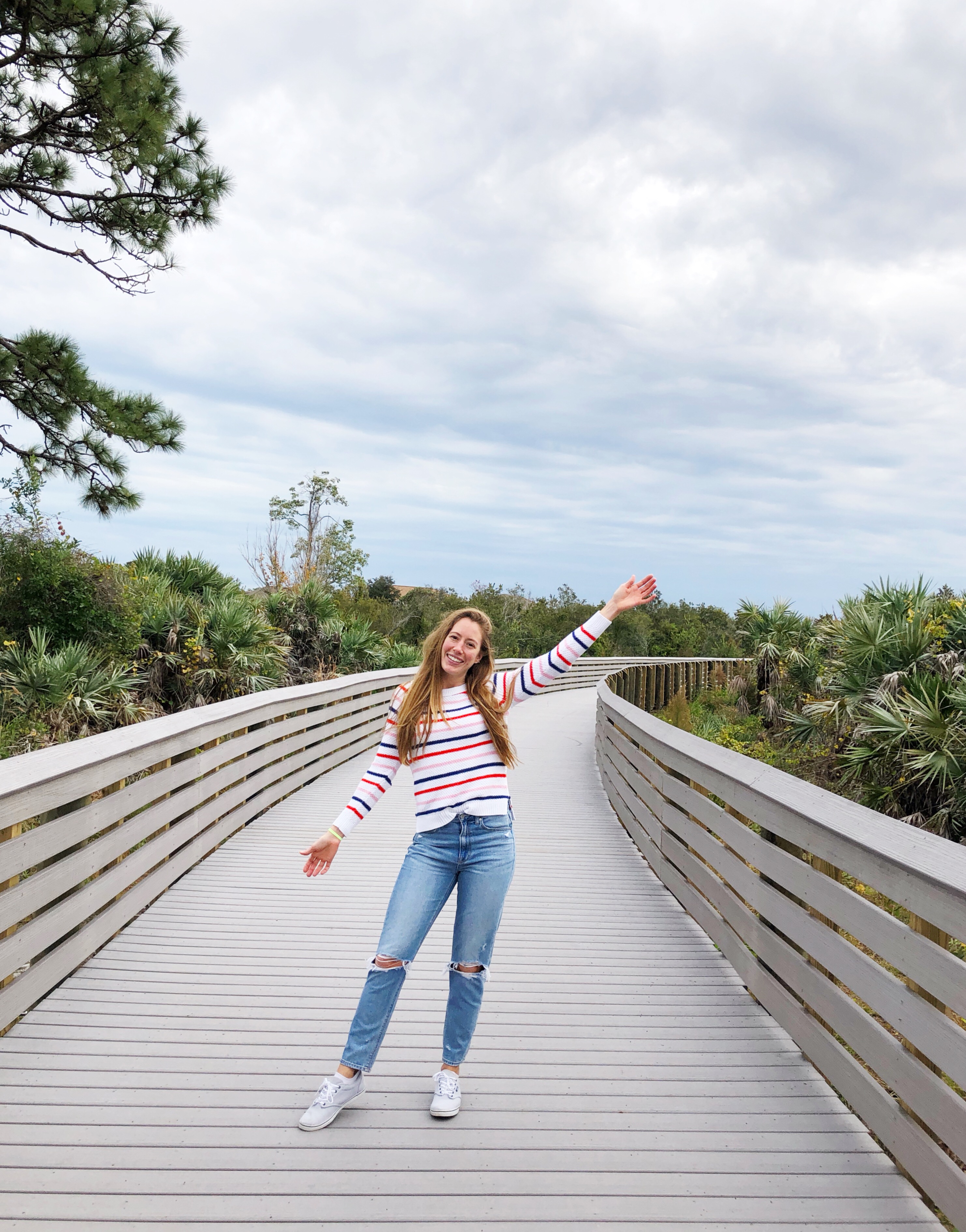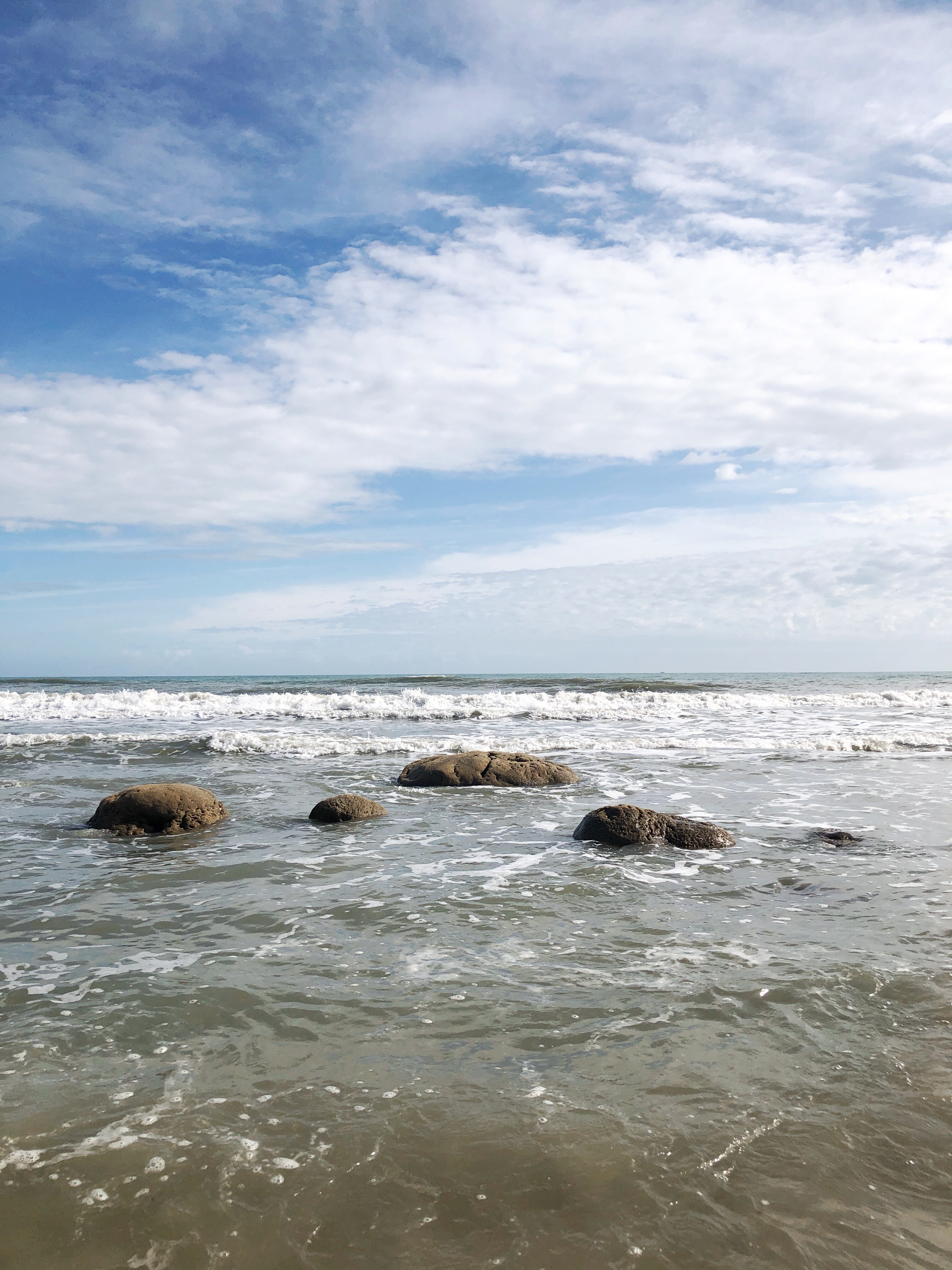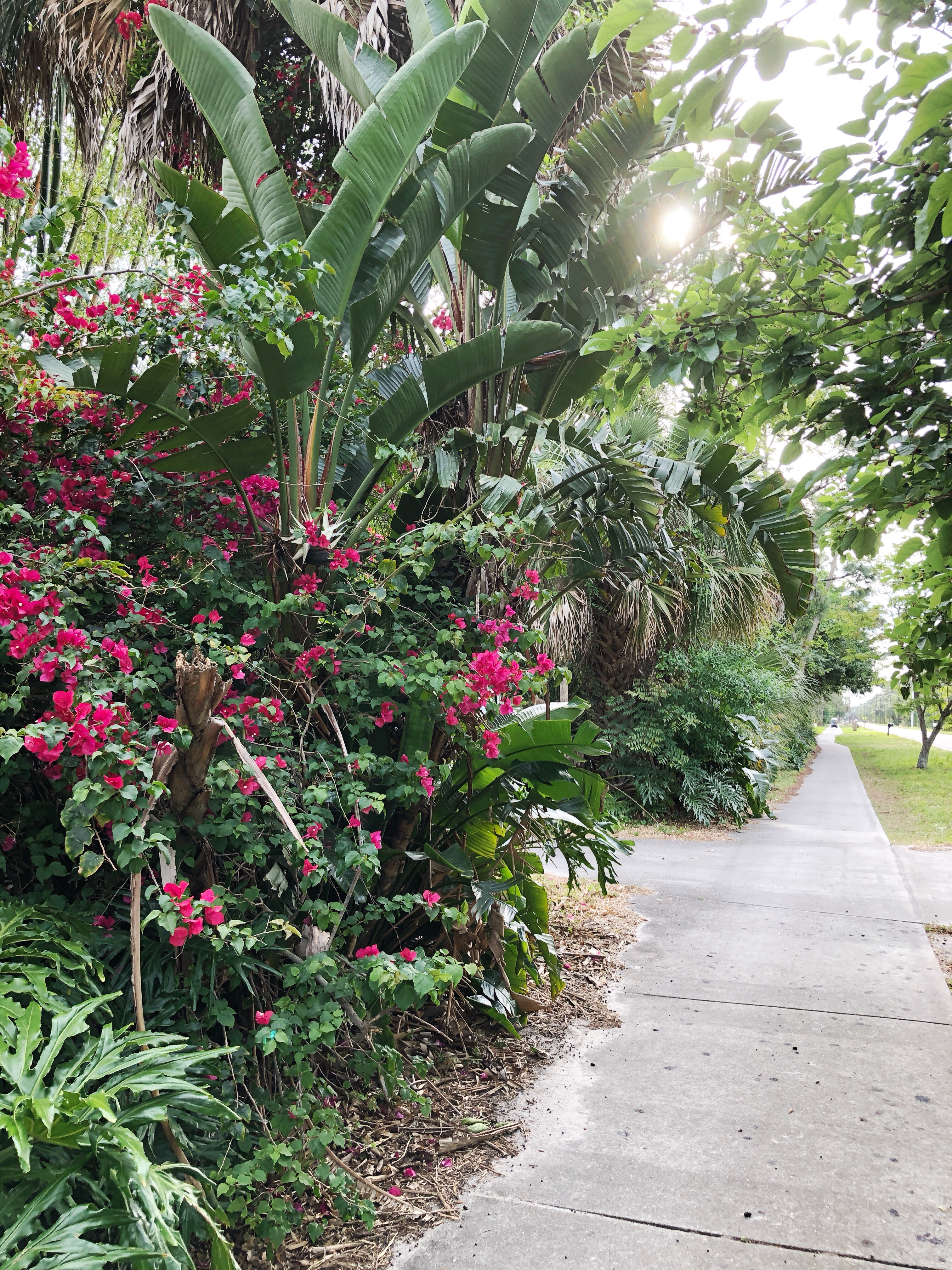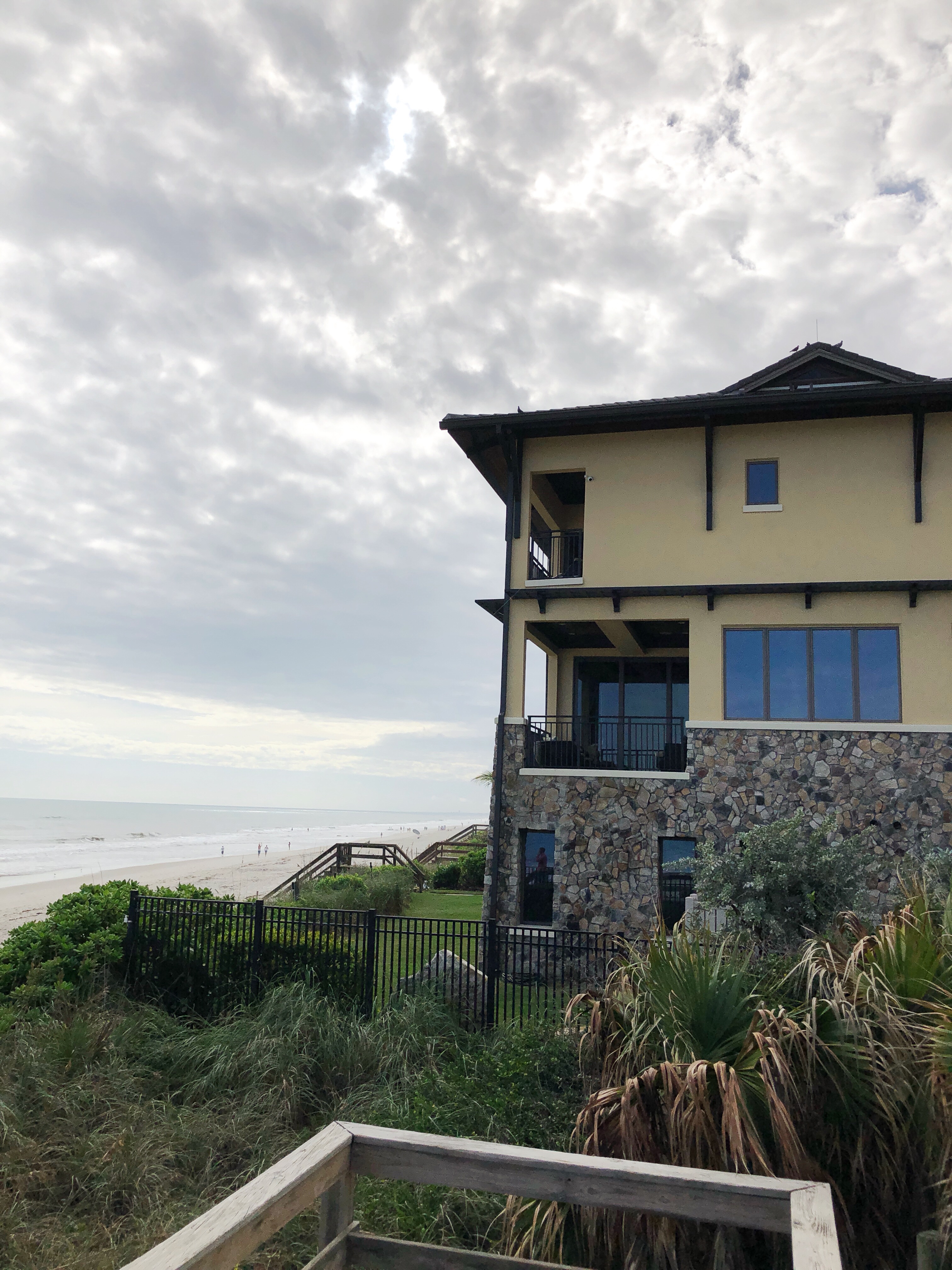 All of those photos are taken over the last three months during some of my afternoon or morning walks. I love nature and feel most alive when I get outside, completely disconnect and breathe in fresh air. I try do to that as much as possible. I am also one of those weird people who loves exercise and I live a super active lifestyle. Some days when I've literally spend 7-8 hours on a computer, my body is literally craving physical activity and non-screen time.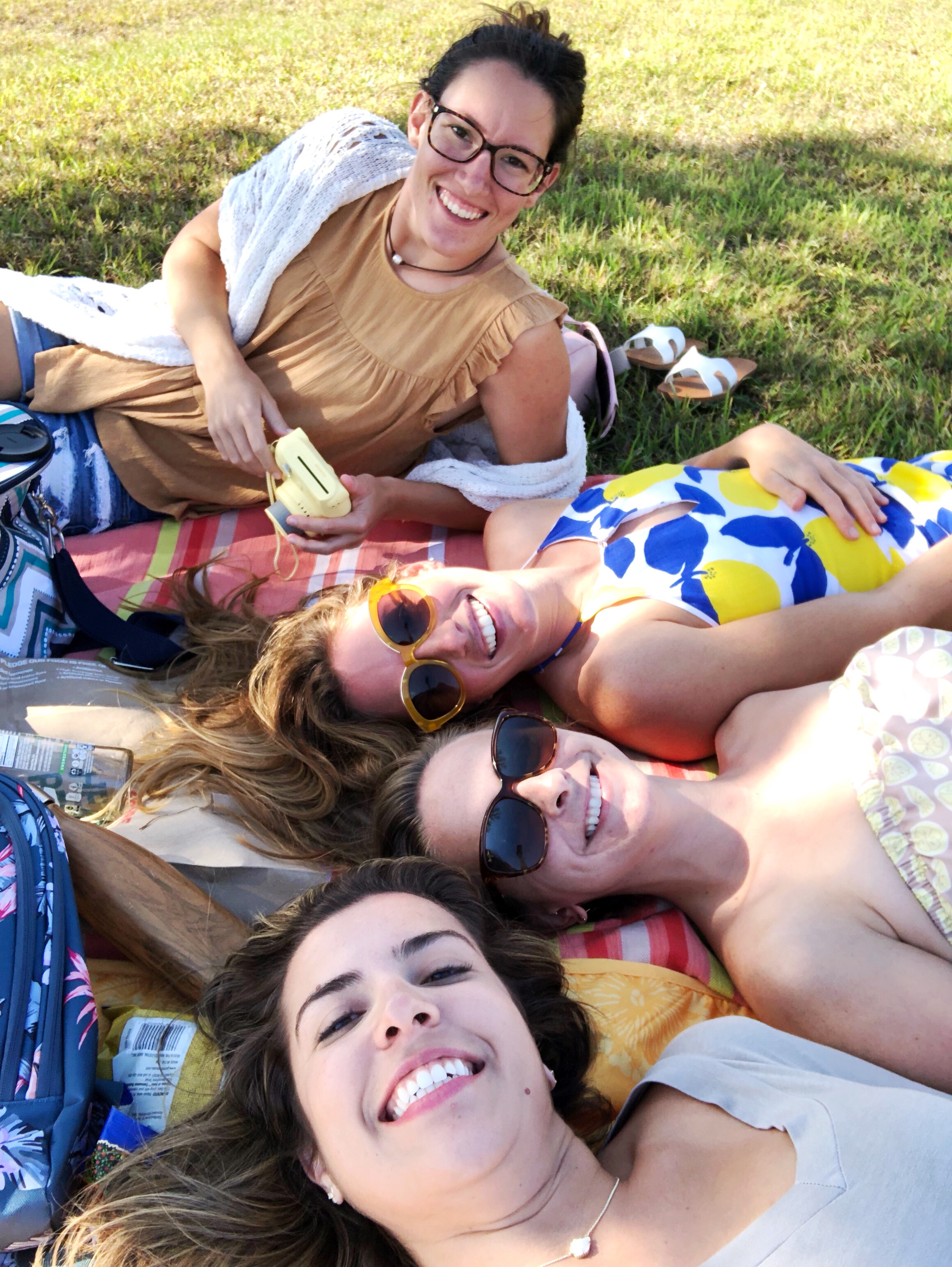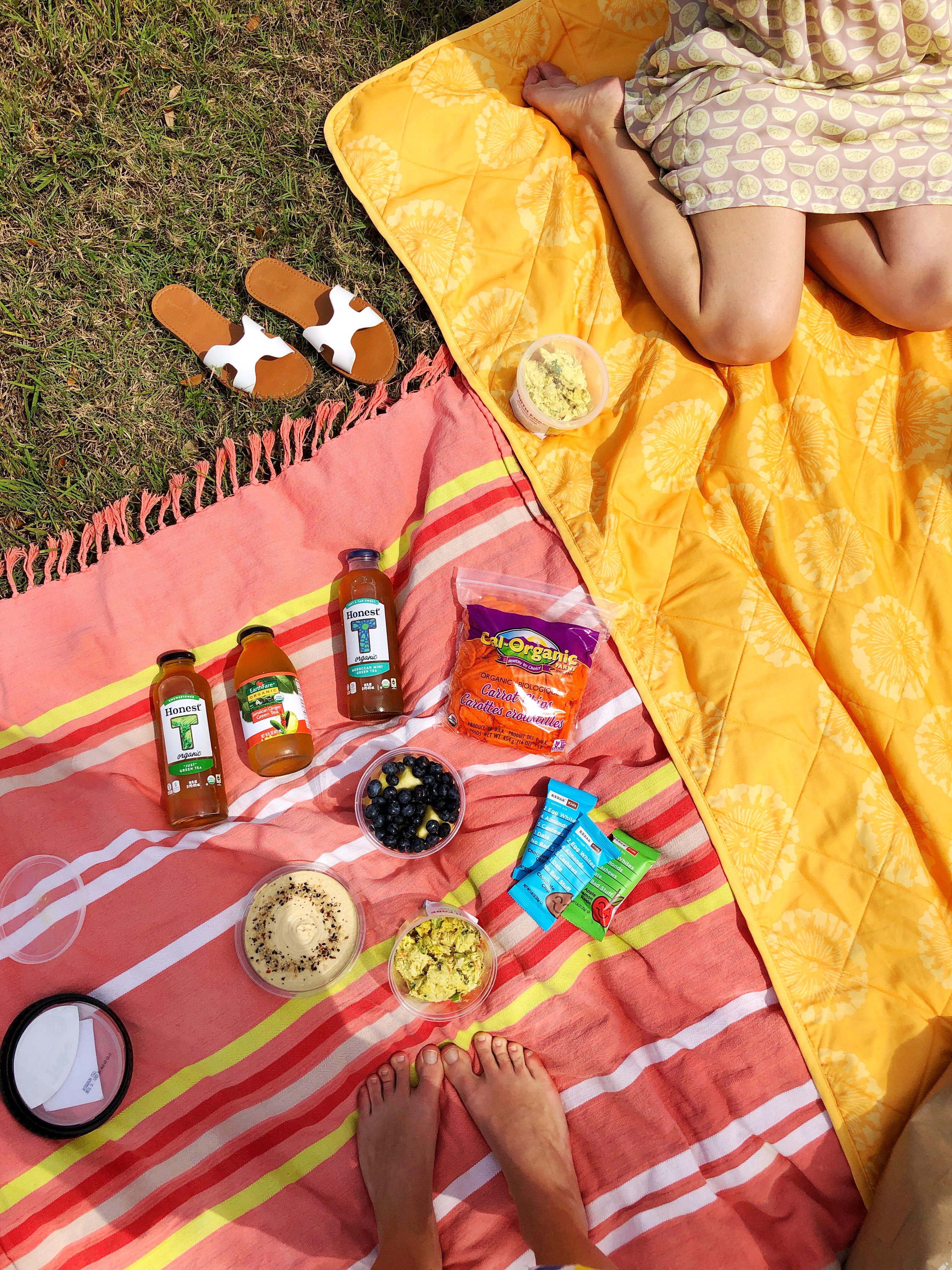 Saved the best for last. I love my friends, beign around people gets me energized but I am not a person who needs a giant circle of friends. I prefer a small group of really close friends I can really connect with. Our friend Kelly who I've been friends with for several years came to Melbourne to spend the weekend with us. My sister, BFF Alyssa, Kelly, Gabby (her twin) and I always have a blast when we all hang out together.
For our fun girl hang out, I came up with the best idea to have a Saturday picnic. A local Earthfare just opened near us, so we picked up yummy things like chicken salad and had a lunch picnic. We sat, talked, laughed, climbed fences in dresses, got sunburnt, tried to get into the baseball fiends and took lots of photos. These are the type of days I live for! I will forever cherish this memory.