This isn't a fashion post but it's sure a fun post! My boyfriend and I decided to enter a boat race at a local park where we had to built a boat completely out of cardboard and duct tape. We spent about a week building and decorating the boat, buying loads of duct tape, collecting cardboard and picking out our costumes. The whole point of the race is to finish without sinking and have a blast while doing so. Oh, and I must mention, we both had to physically sit inside of the boat while rowing in the race.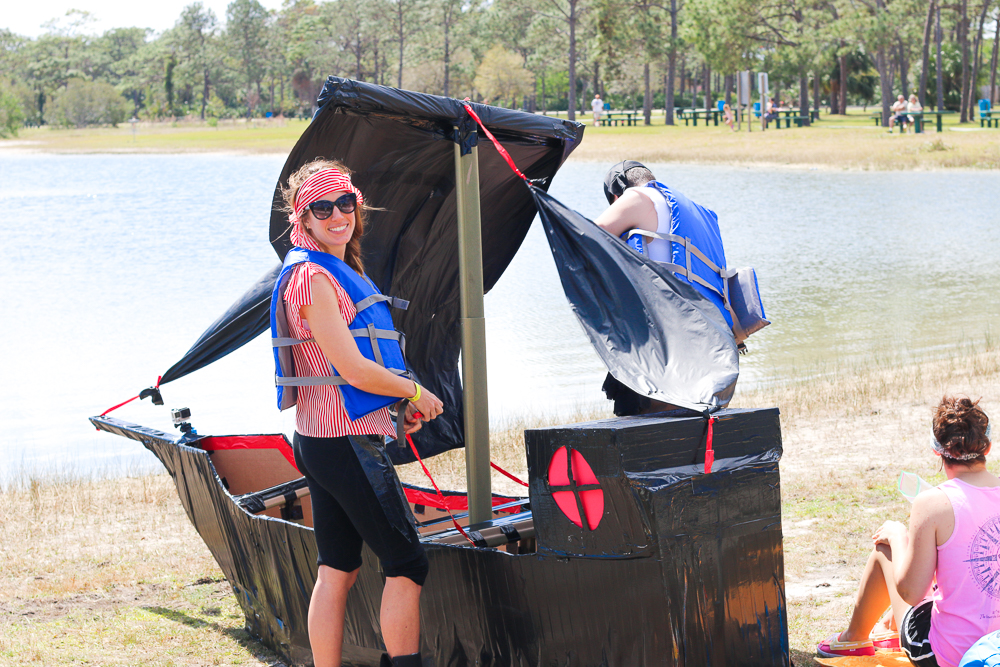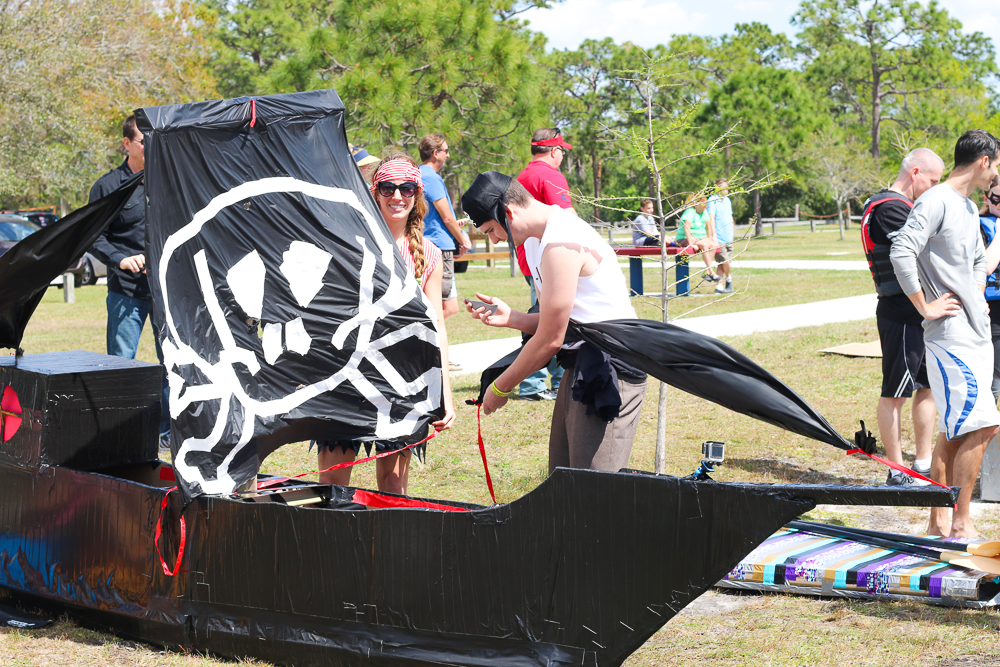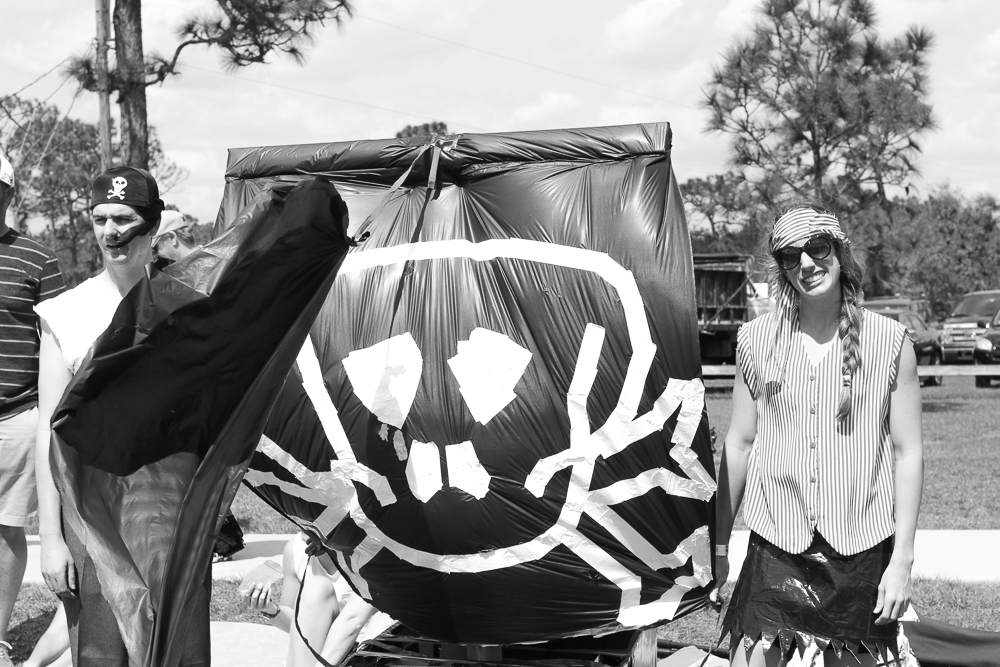 For our boat design, we decided to go full out pirate theme. My boyfriend was the mastermind behind the boat design, and was the one who came up with the main boat structure. In the beginning before any fancy decorations were added, the boat shape looked very similar to a canoe. From there we tweaked the design, added a point to the front of the boat (called a figurehead and I had to totally look that up lolol!), the mast with sails and the cute red sea window in the back.
When it came to the costume portion, I was all over that! You can't really tell but I made my skirt out of duct tape and ribbon. I really should have take a detail photo of it! One night during our boat race preparation week we made a late night trip to Goodwill where we purchased my shirt and his pants. His pants are my favorite part of his outfit. I cut a few inches off of his pants and added triangle slits on the bottom. For my headband I cut the sleeves off and used the extra material to tie around my head. To complete Josh's top, I added leftover string I had at my house. Thank goodness his parents were gracious enough to let us wear their scuba diving shoes because they saved my feet from touching the nasty lake ha!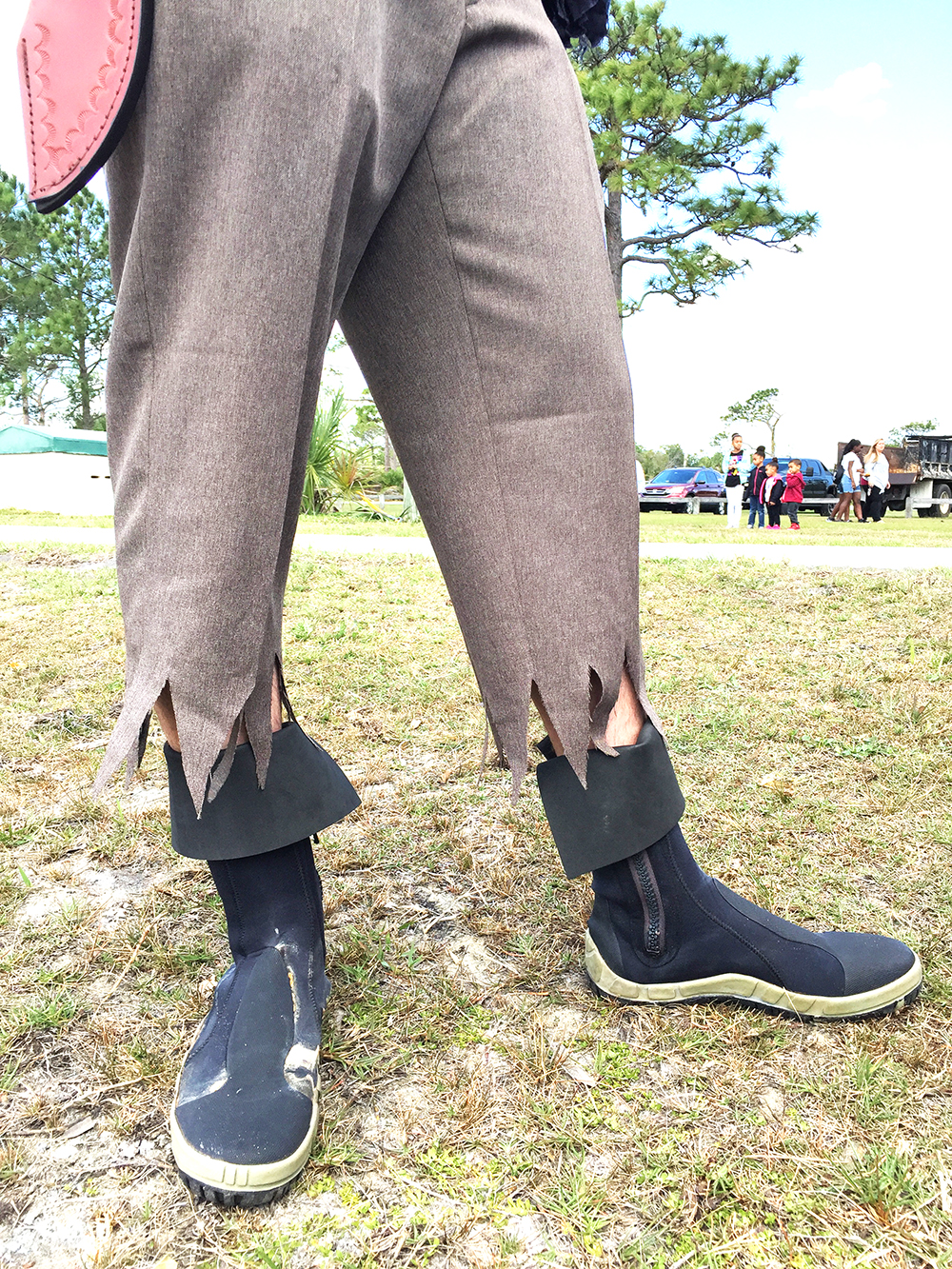 Those are some good looking pants right there. To mimic a true pirate shoe, I bought 4 pieces of foam that we stuffed into our shoe and rolled over to create the cuff.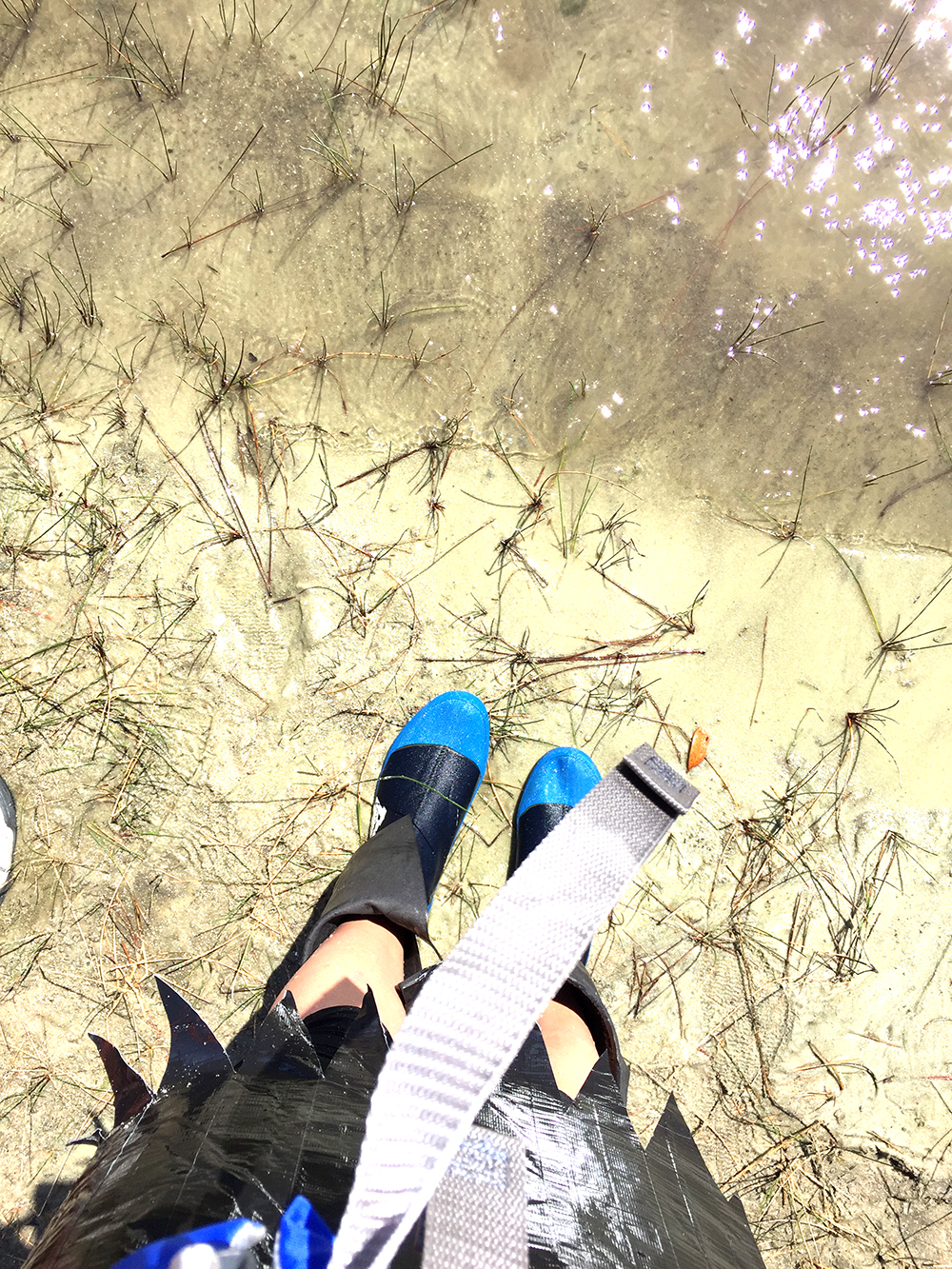 The lake we may or may not have swam in. 😉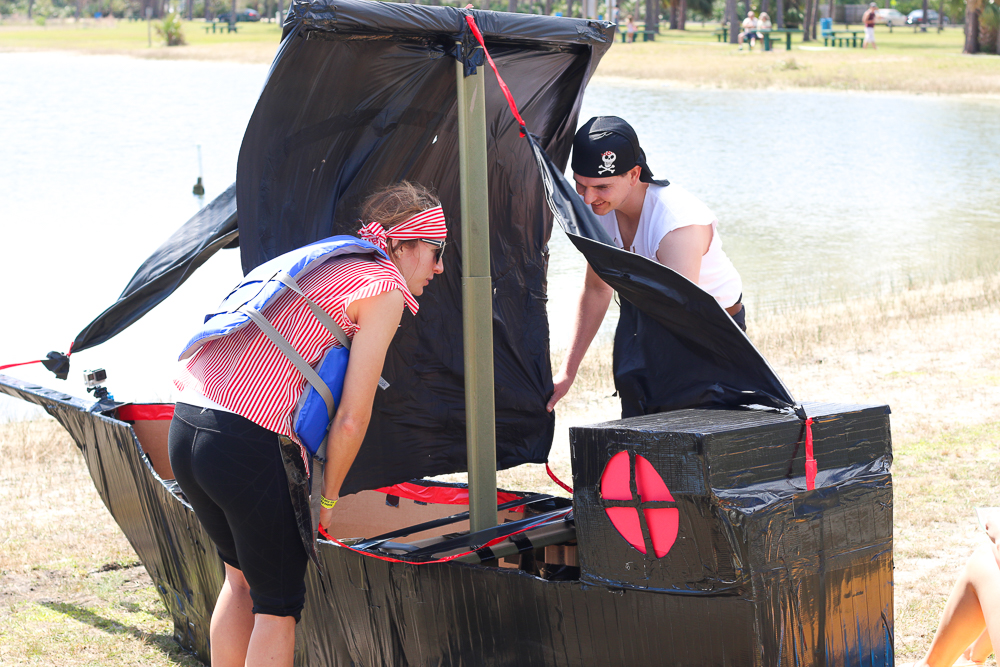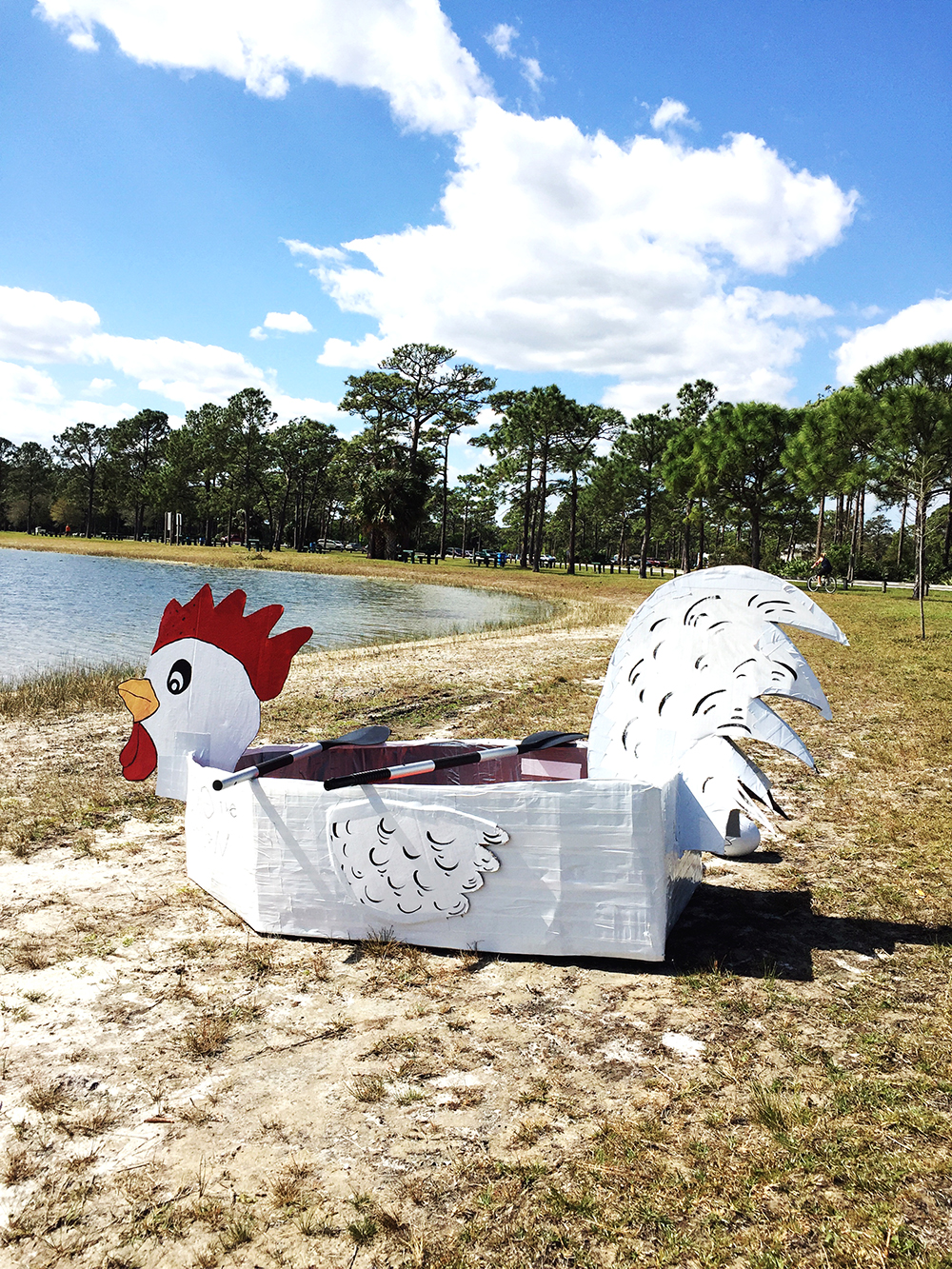 Our competitors chicken boat. I loved their design and it looked hilarious watching them race it in the water.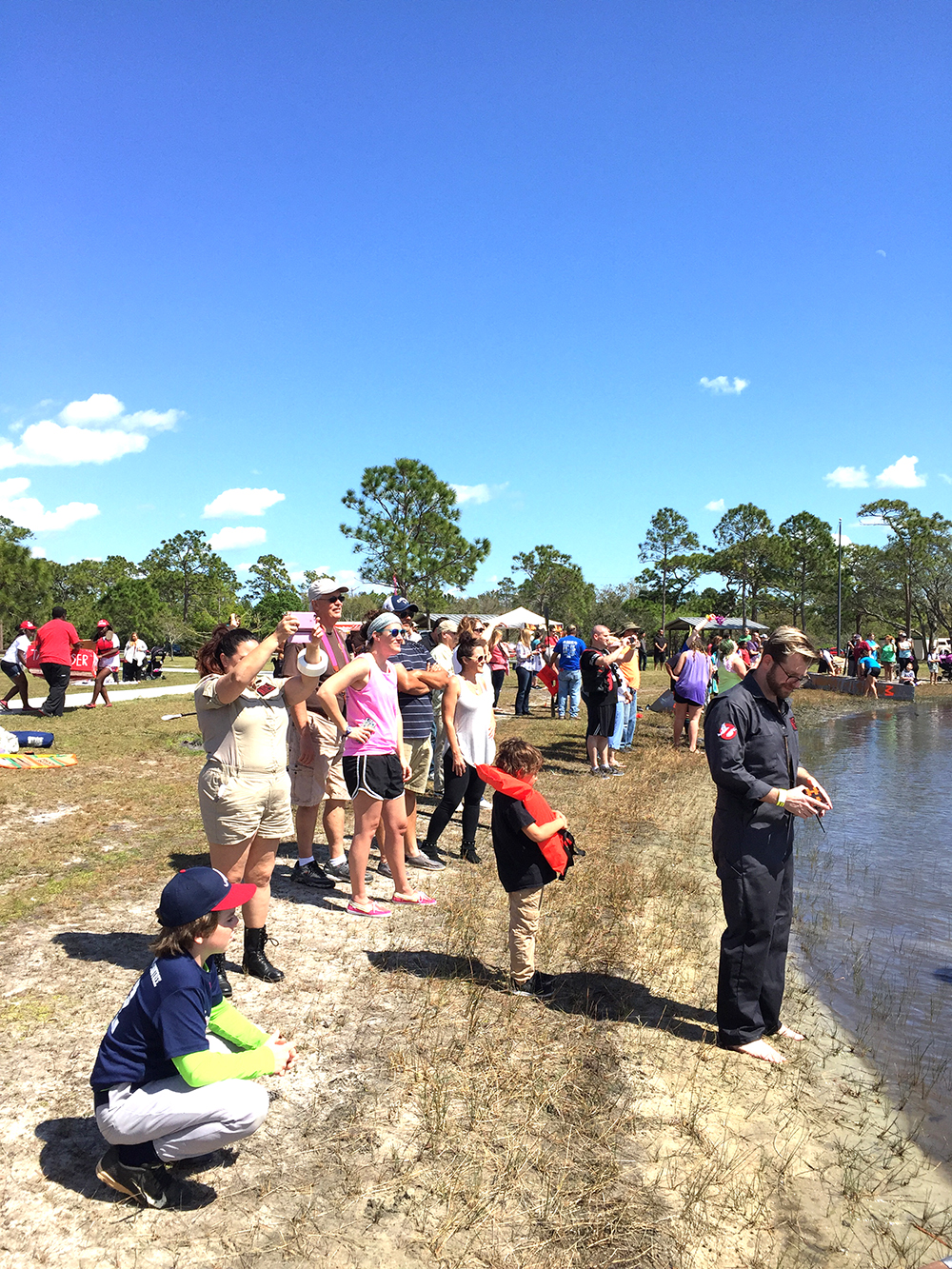 A crowd came to watch us! People from all over the park started gathering around once the races started. Before, during and after the race people were super interested in our boat design and everyone wanted pictures of us standing in front of it! Many gave us tips on how to keep our boat better afloat but mostly they just wanted to know why we were doing this.
Josh and I invited a bunch of our friends, family and co-workers to come and watch us. My dad, two sisters, one sisters boyfriend, the lady I dog sit for and her kids, Josh's dad, many of Josh's church friends, and a bunch of our co-workers came to watch us. We had over 20 people cheering us on that we knew!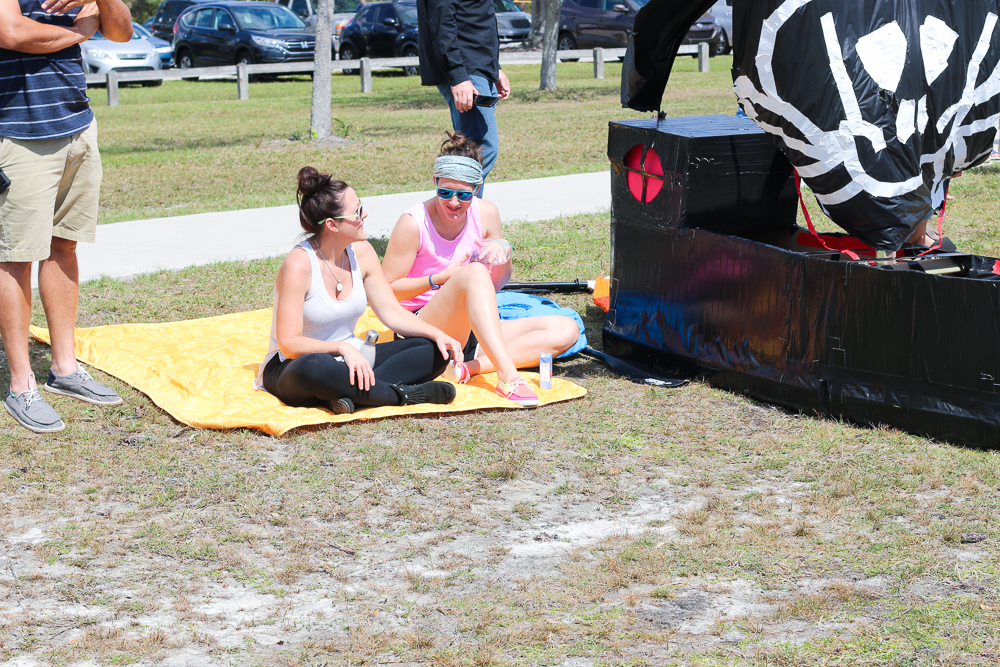 My two sissies!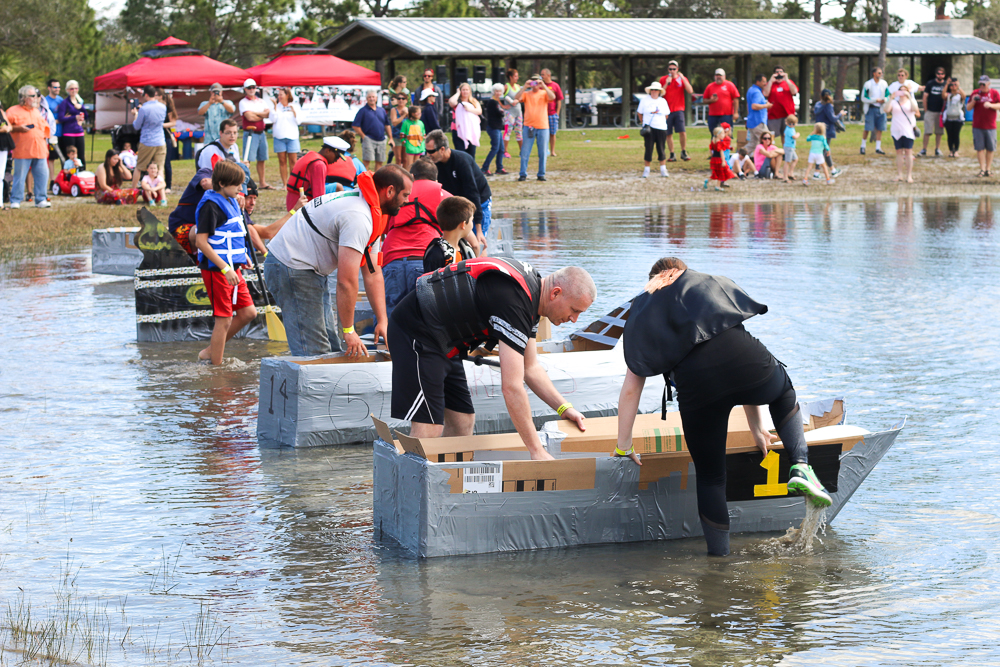 Here's the first official race for the boats built on-site. There were two categories the boats were lumped into. The 1st category were the boats that were build on-site and the second category were the boats were built off-site. You had the option to choose if you wanted to build your boat the morning of the race or build your boat at home and transport it to the park. We choose to build ours at home because it gave us more time. There were 4 races total: 2 person race (on-site and off-site boats), single rider, and the titanic race (you paddle around and whoever sinks last wins).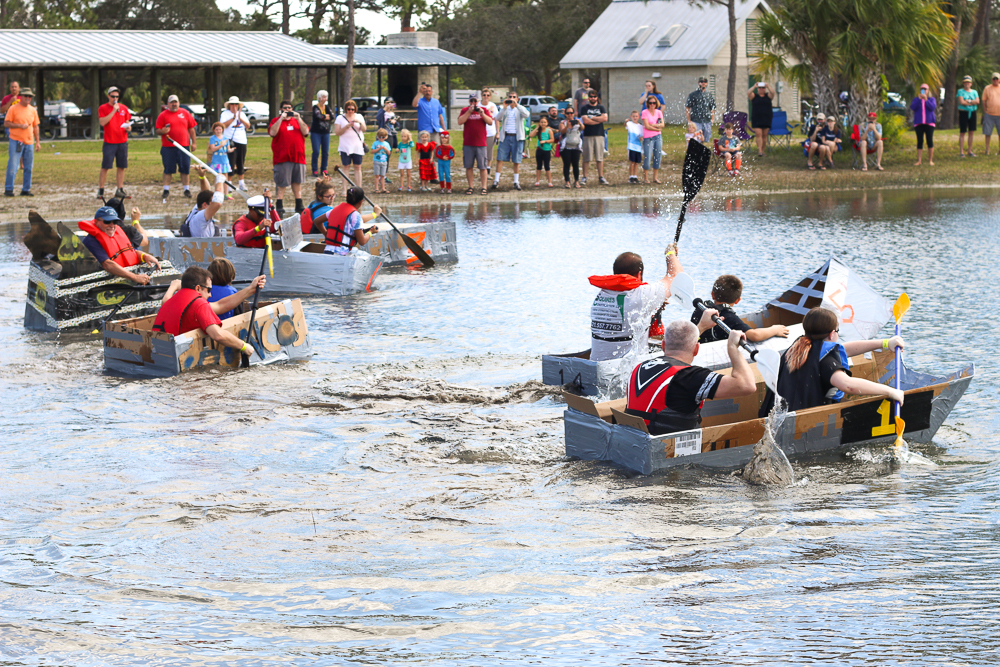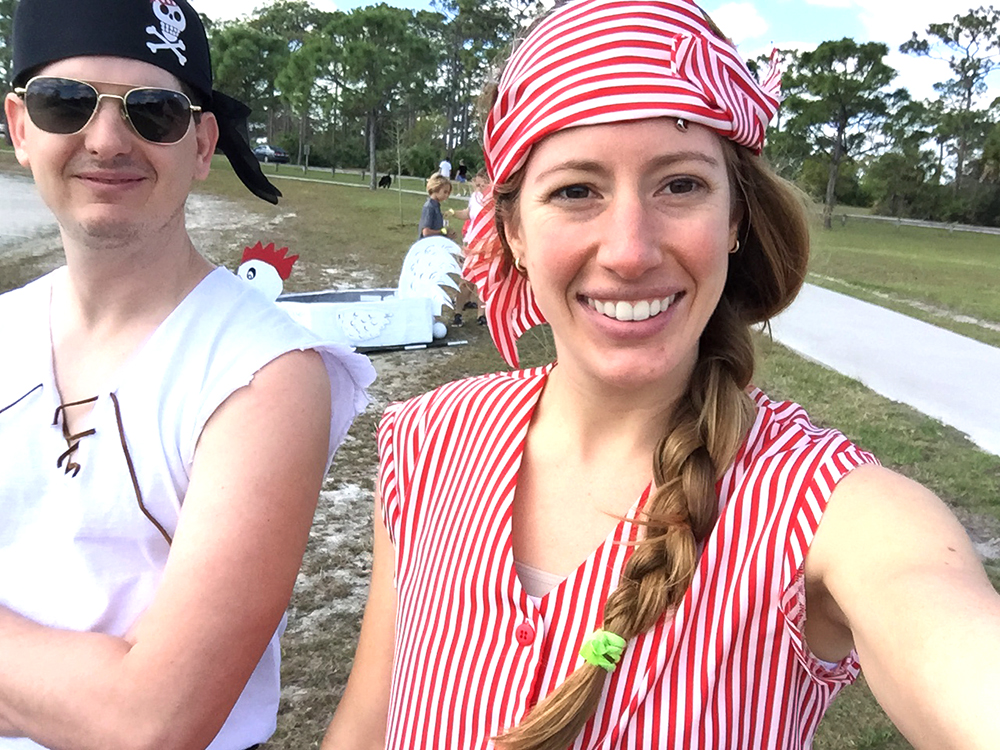 He grew out his beard just for the race. We also both got really lovely sunburns from being outside all day. Weird v-neck and headband burns for the win ha!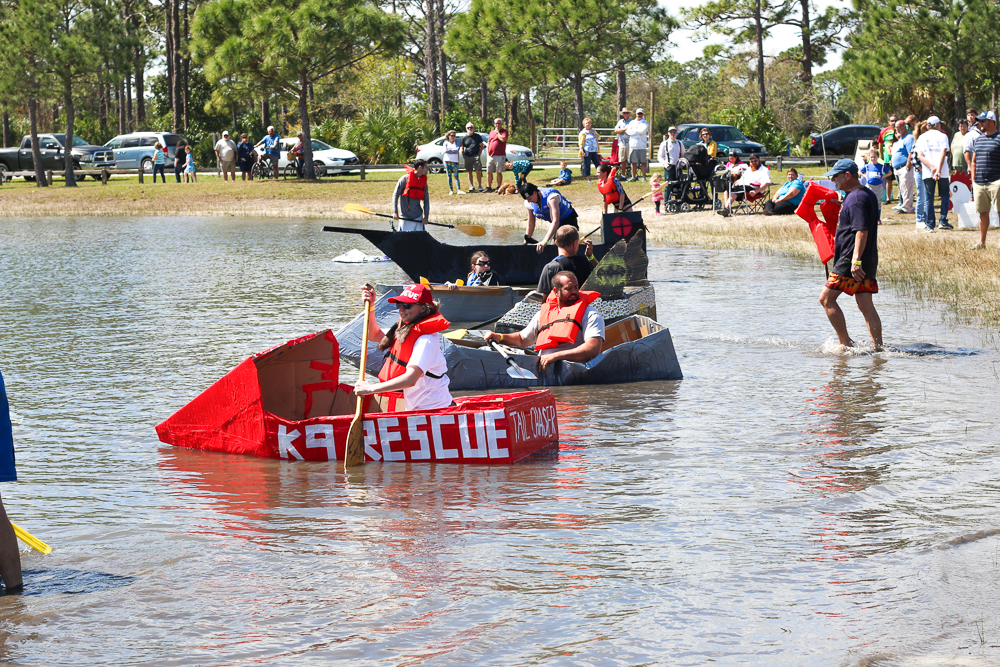 This is the start of the single rider race for anyone who wanted to race their boat alone. You can see our big black pirate ship in the back that Josh is about to hop into!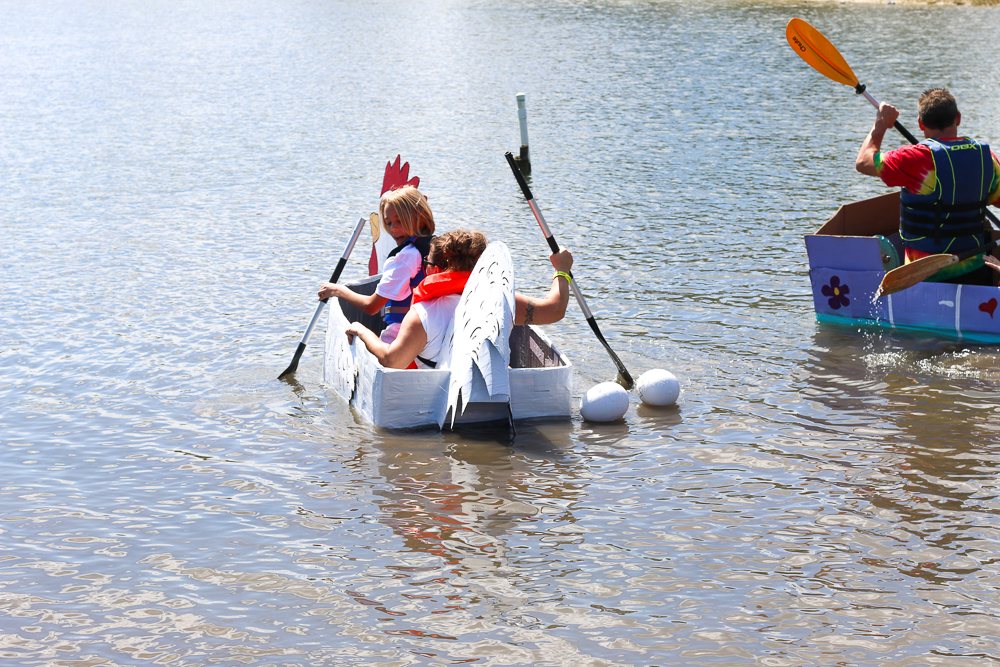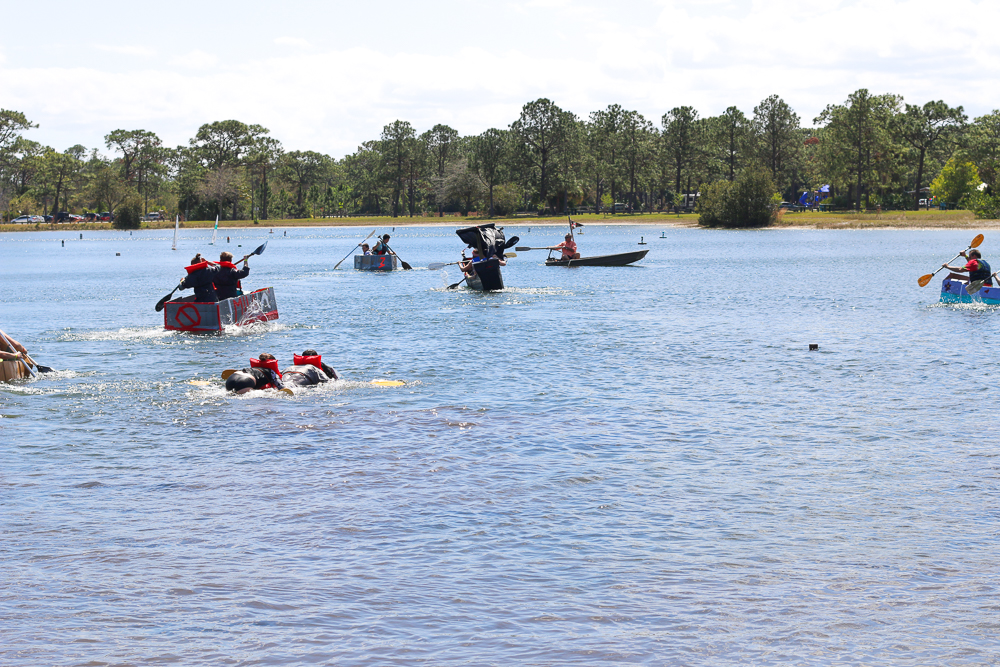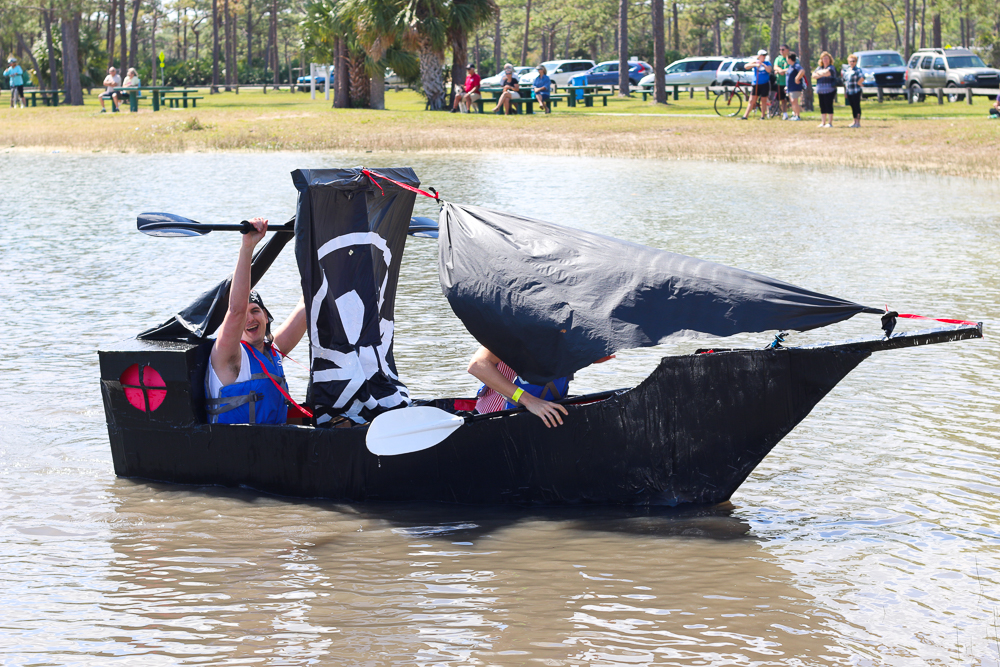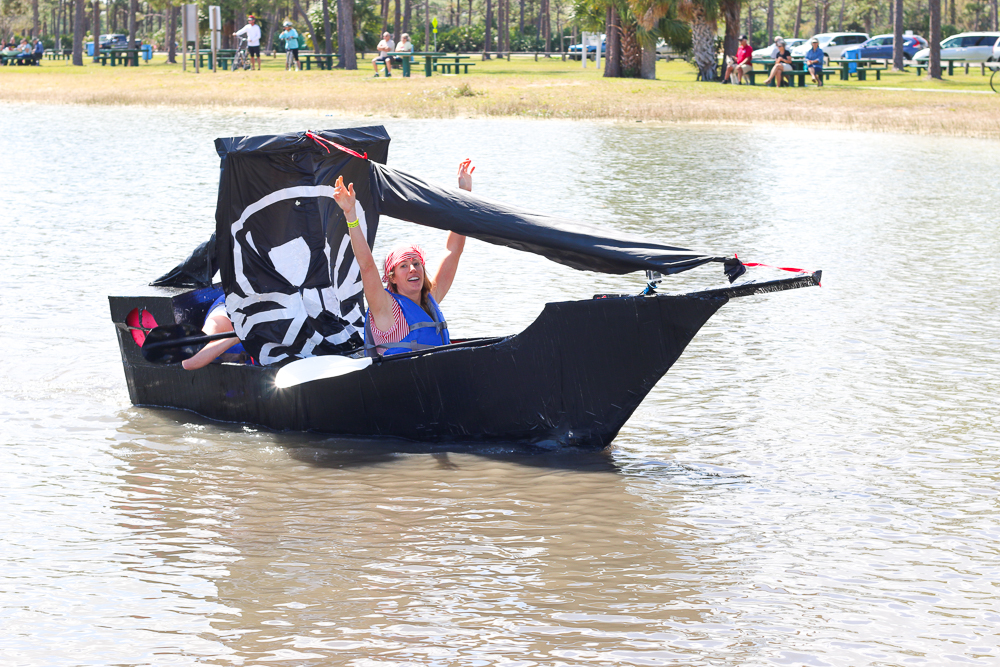 Victory pose and the face of accomplishment! We finished our two-rider race in 2nd place.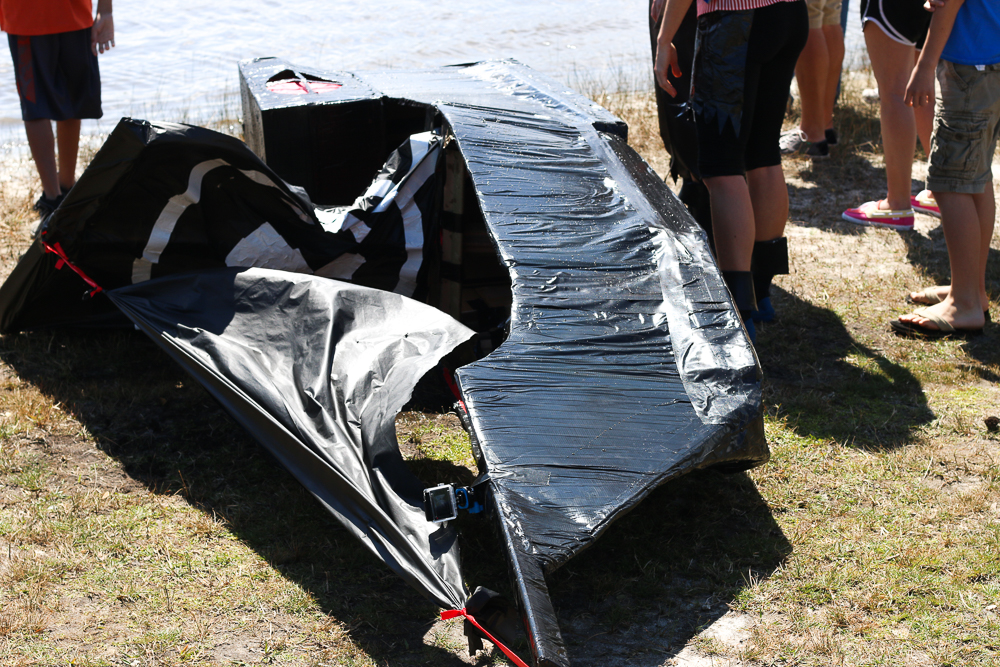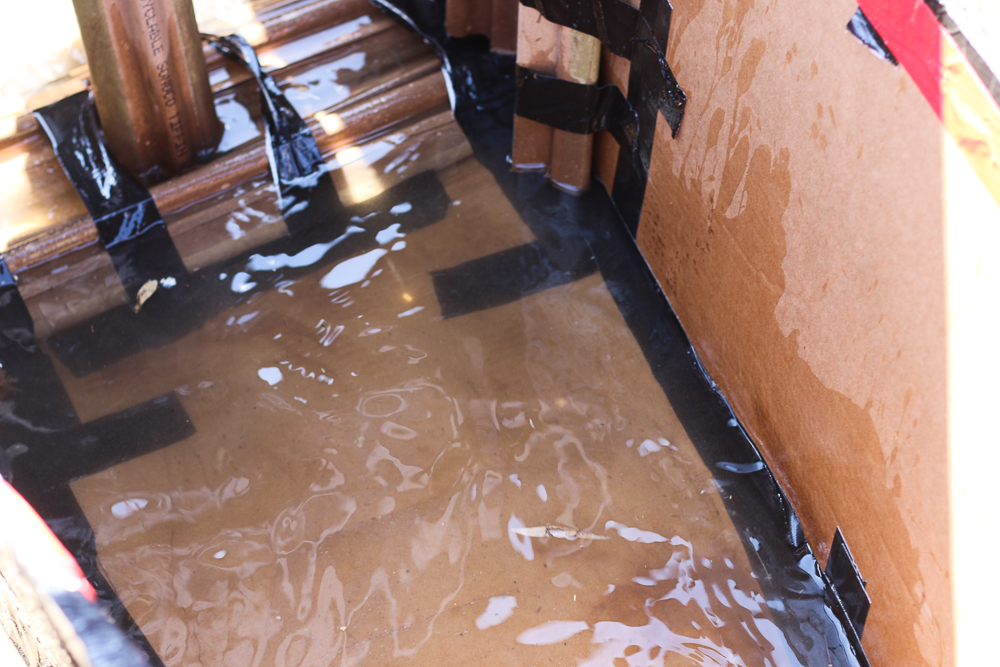 Draining all of the water out of our boat. It held up surprisingly well after two races. We weren't sure if it was going to stay in one piece or fall apart but we had hope!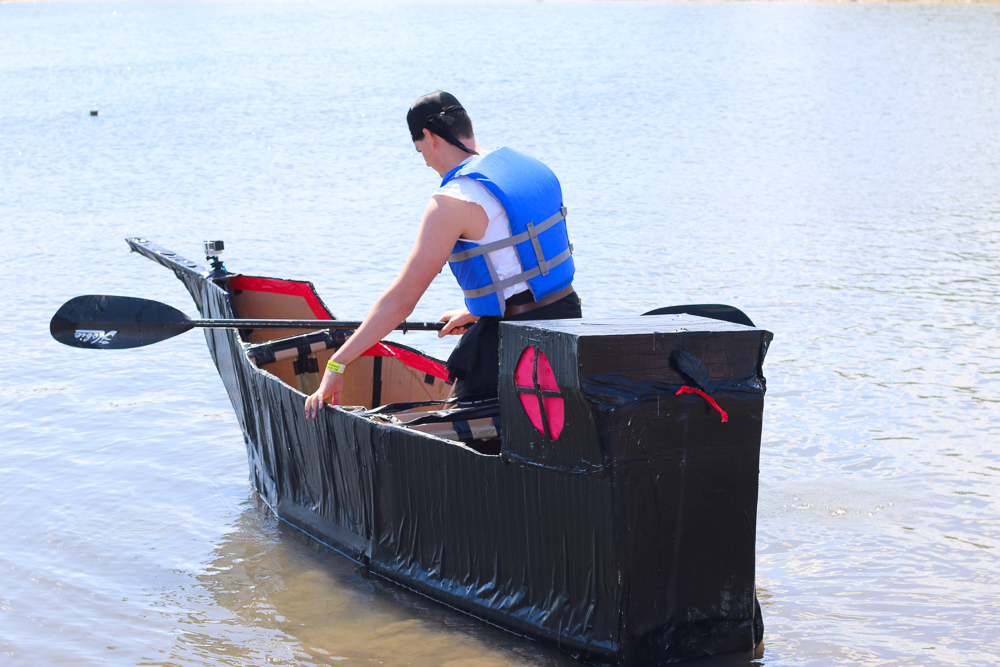 Believe it or not, the black is all duct tape. No paint was used in the making of this ship.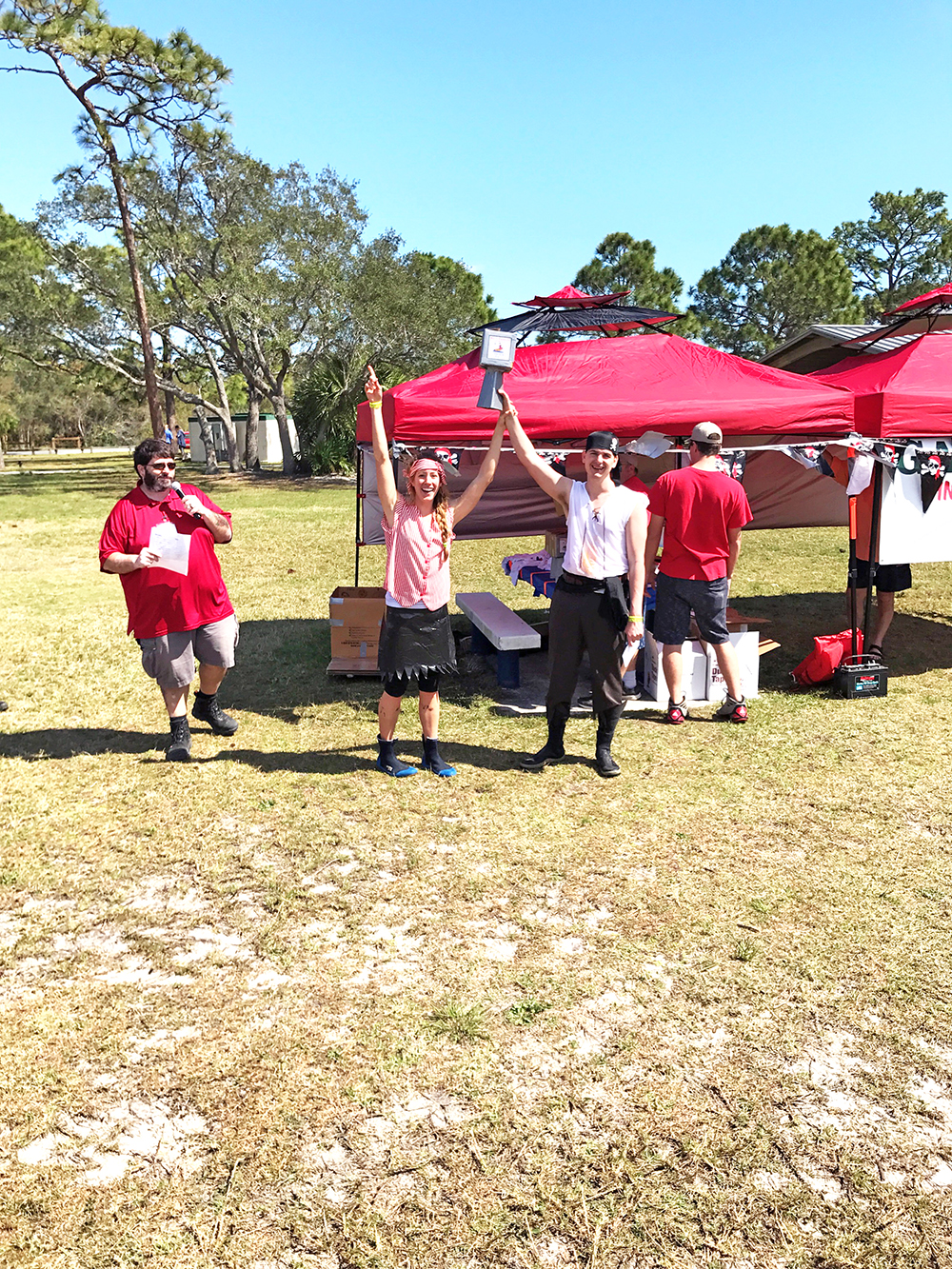 Our winning pose when we placed second place in the multi-paddler race! The people who put on the race were so talented. They made the trophies out of duct tape and cardboard! This was the first time they held the cardboard boat race. We had such a blast and plan on doing it next year! So many people were interested in participating, the park expects it to be an even bigger turnout the second go-round. We won about $70 worth of gift cards to local restaurants and can't wait to use them. We spent about $100 in duct tape, so it all balanced out well.
Be on the lookout for a post on how we built the ship and what we learned in the process!
Save
Save
Save