During my trip to North Carolina in October, the #1 thing I wanted to do on my "North Carolina Must Do List" was go to an Apple Orchard. Before we even had our trip booked, I was researching local U-Pick Pumpkin Patch or Apple Orchard's I could visit during the fall months but there were none in Florida. I stumbled upon The Orchard at Altapass in Spruce Pine, North Carolina as I was searching for fun fall activities and then sent the link to my parents kind of jokingly. Within a few day my parents were fully convinced that we needed to take a fall trip to North Carolina and to visit the apple orchard while we were there. I was one step closer to having my dream of visiting an apple orchard come true!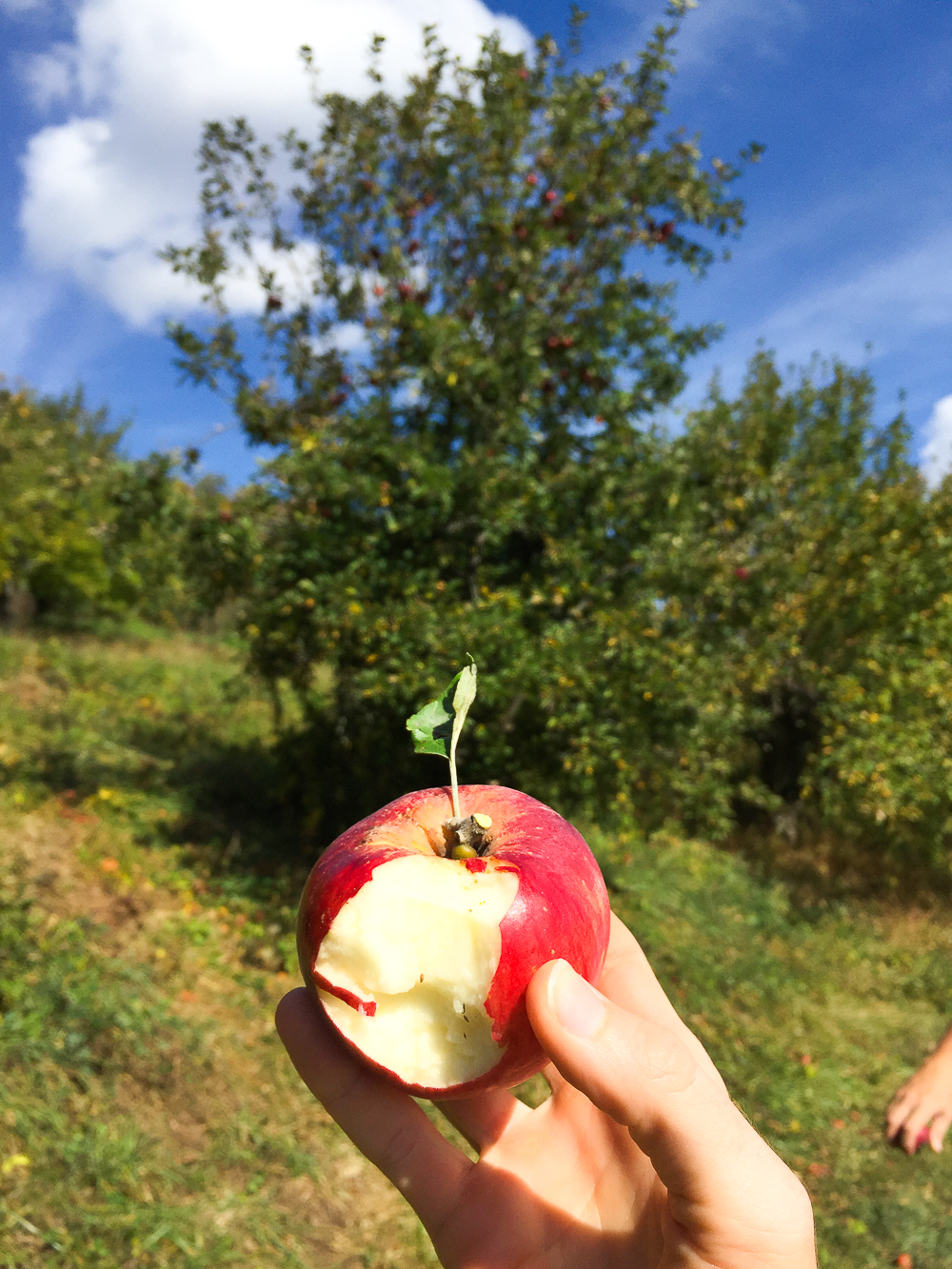 Seriously, can you believe this photo was taken on an iPhone!? Crazy quality for such a tiny camera.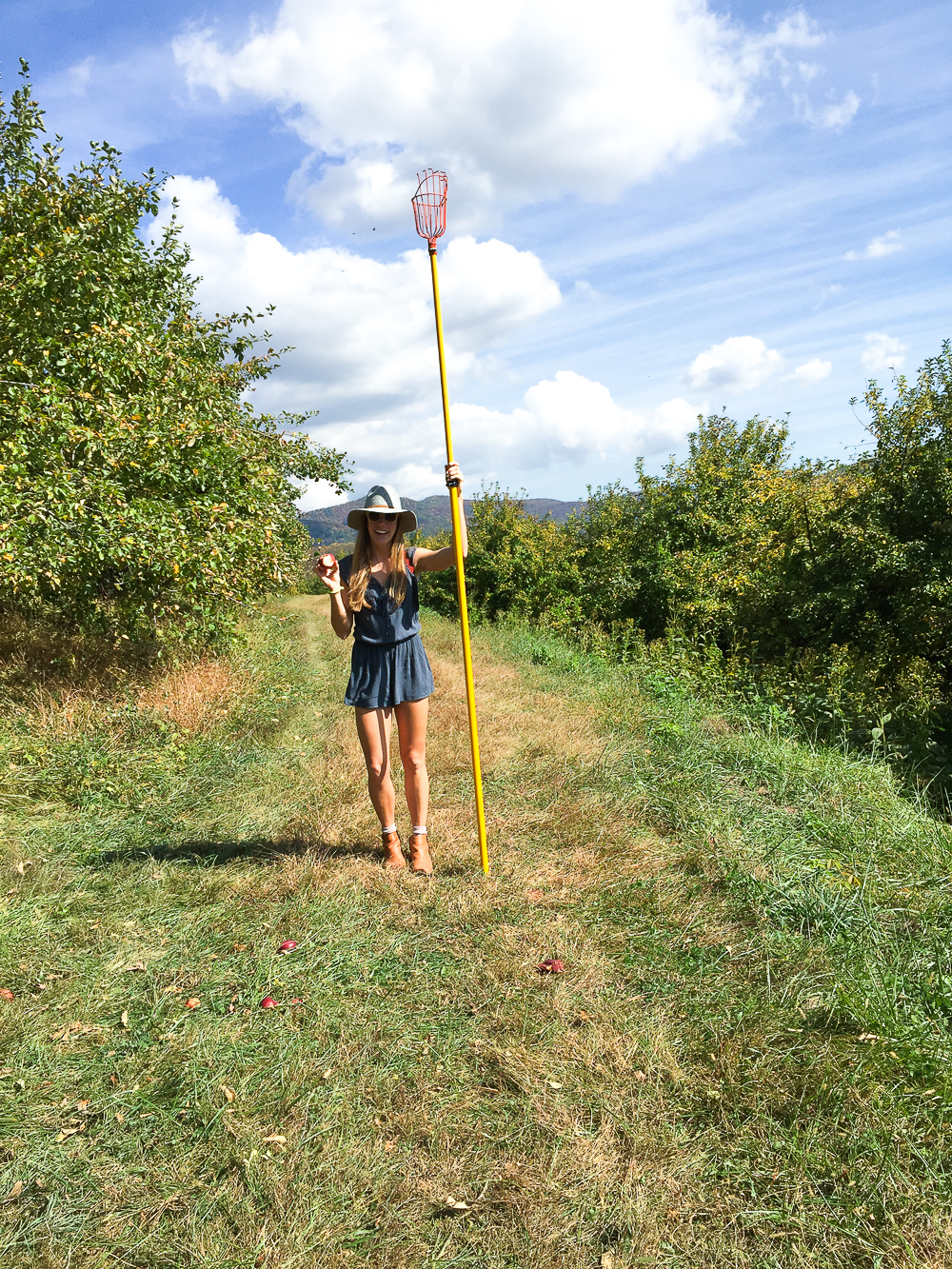 My parents and I traveled 650 miles to experience fall leaves and cold weather and we drove straight into a heat wave. When we arrived to North Carolina it was scorching hot out and perfect weather for shorts. On our first full day we decided to visit the apple orchard and it felt like Florida weather. We were literally dying and sweating the whole time. In the morning it was chilly and I was able to wear a jacket but by the afternoon all the layers had to be stripped off. But we didn't let the heat ruin our time.
Look at that apple picking contraption, it's called a fruit picker. Duh, of course it's name is exactly what it does, you pick fruit with it so it's called a fruit picker. You learn something new everyday. It can extend like an inspector gadget arm AND they sell them at Home Depot.  (I found this out because I saw one when I went to Home Depot the other night and was seriously so surprised I had never seen them before ha!) No one forewarned us that apple picking is so hard. All I have seen were cute pictures of people picking apples from a low tree looking happy and bundled up in warm fall clothes. I figured it was easy. It's not! You have to extend the fruit picker arm, aim at the apple way up high in the tree and then yank it down. We made up for all the hard work and got ice cream afterwards! hahaha.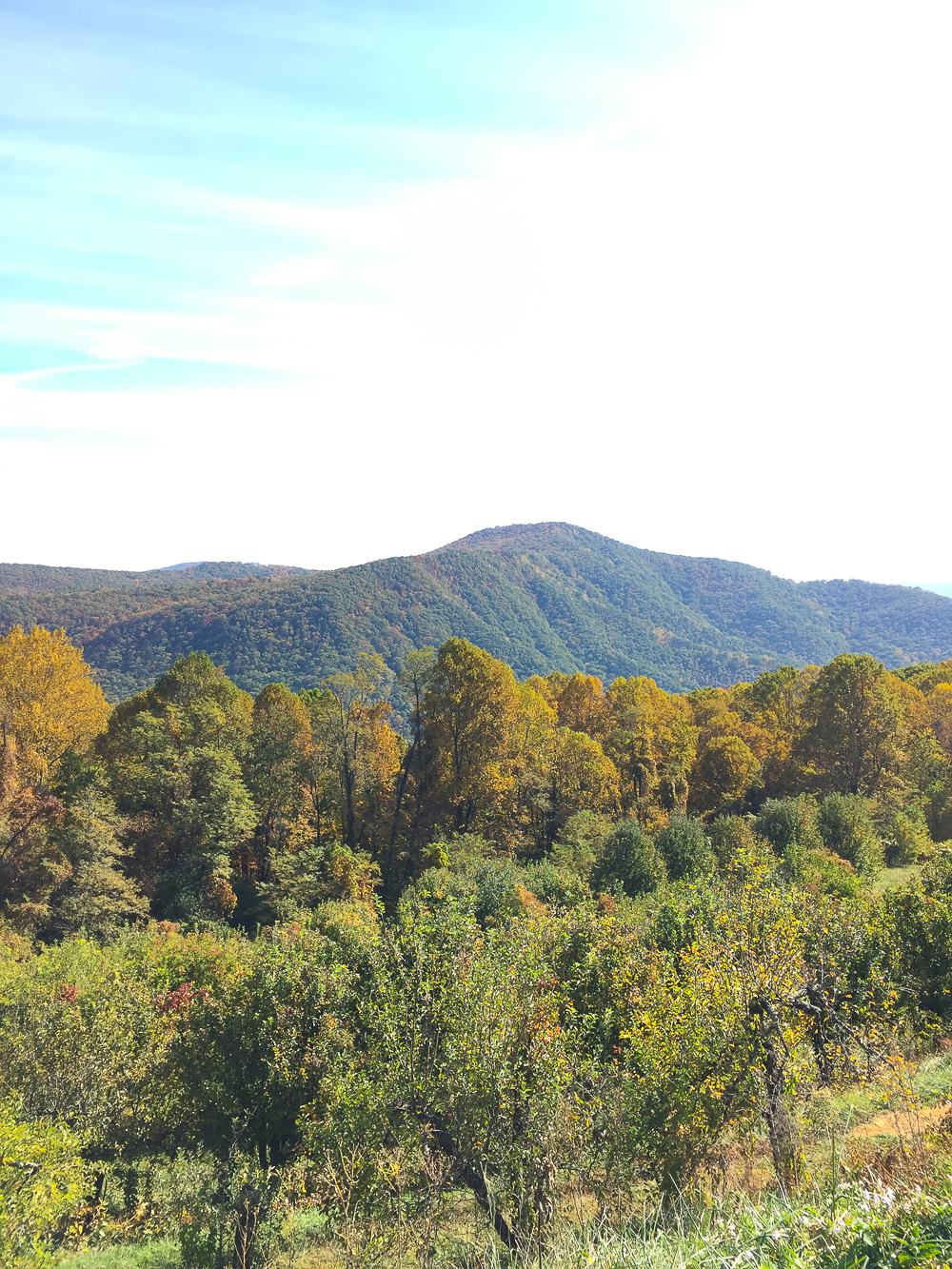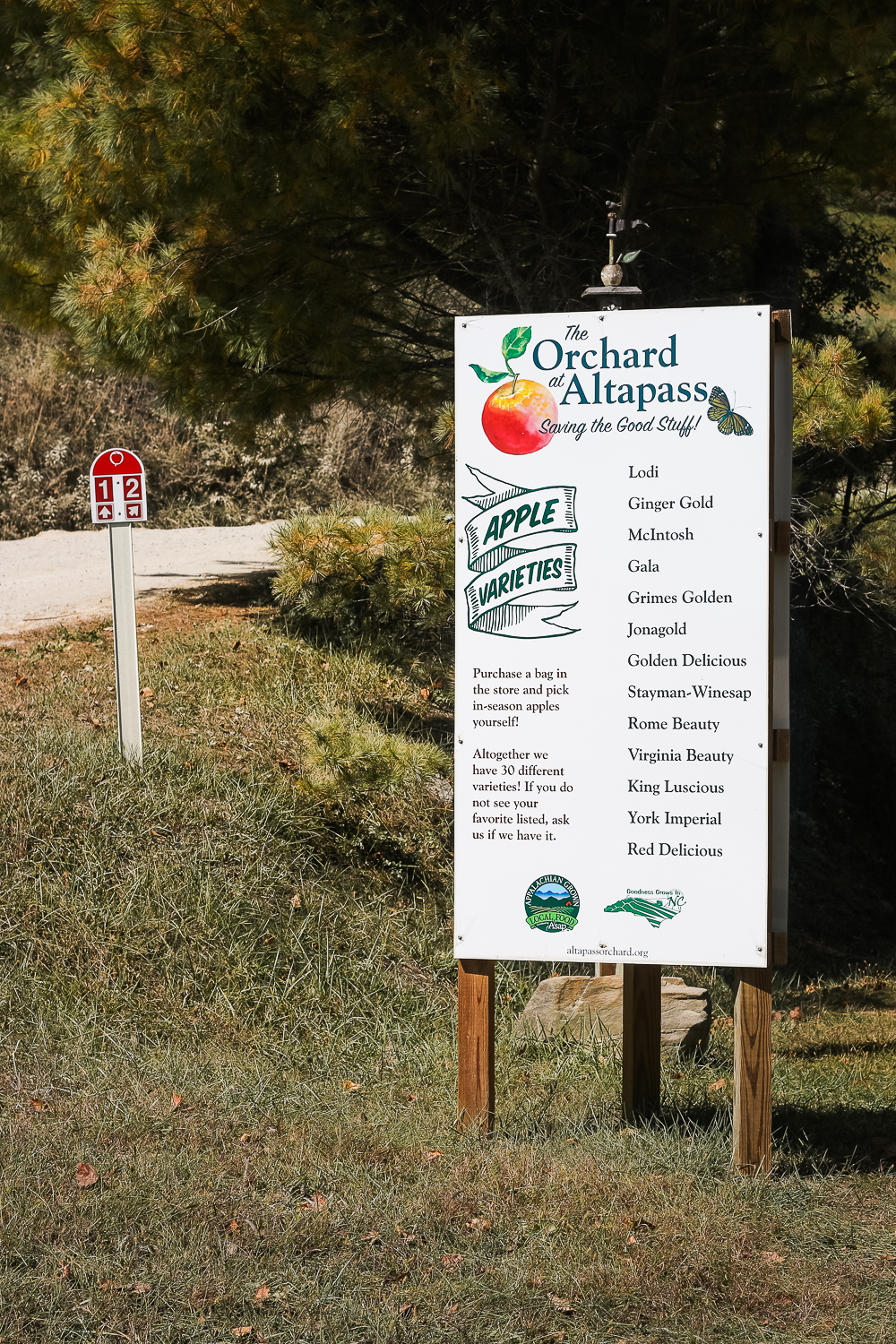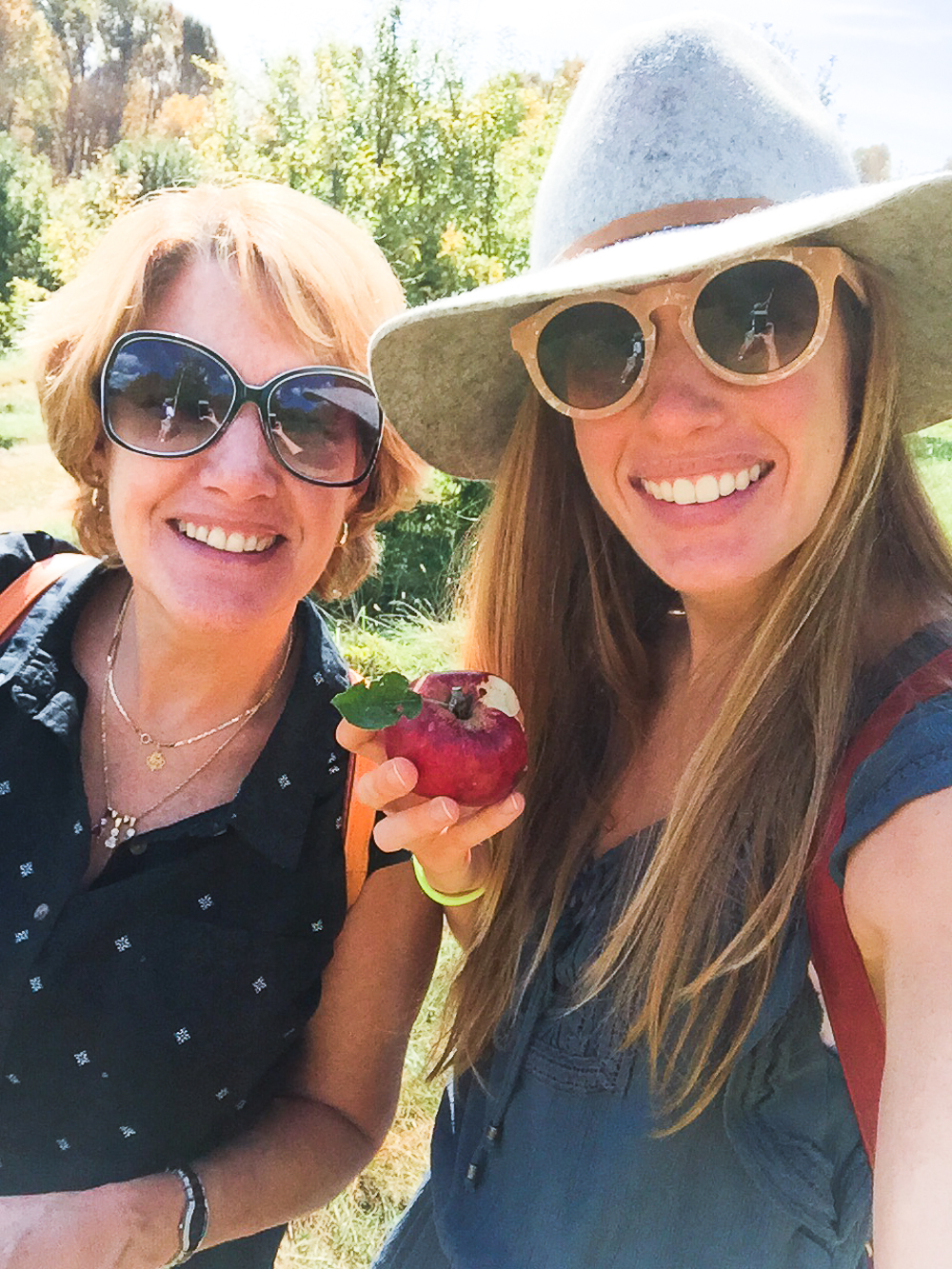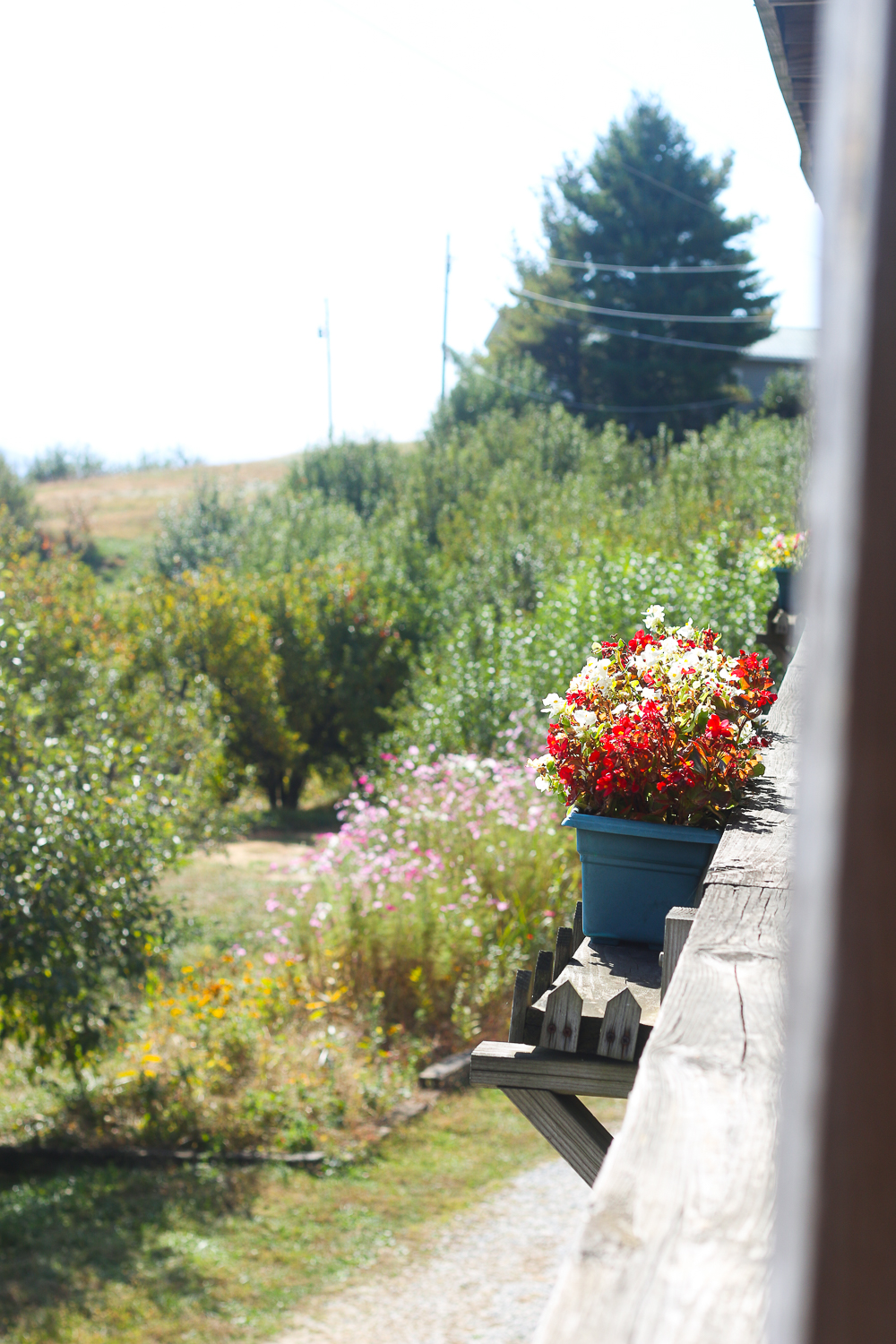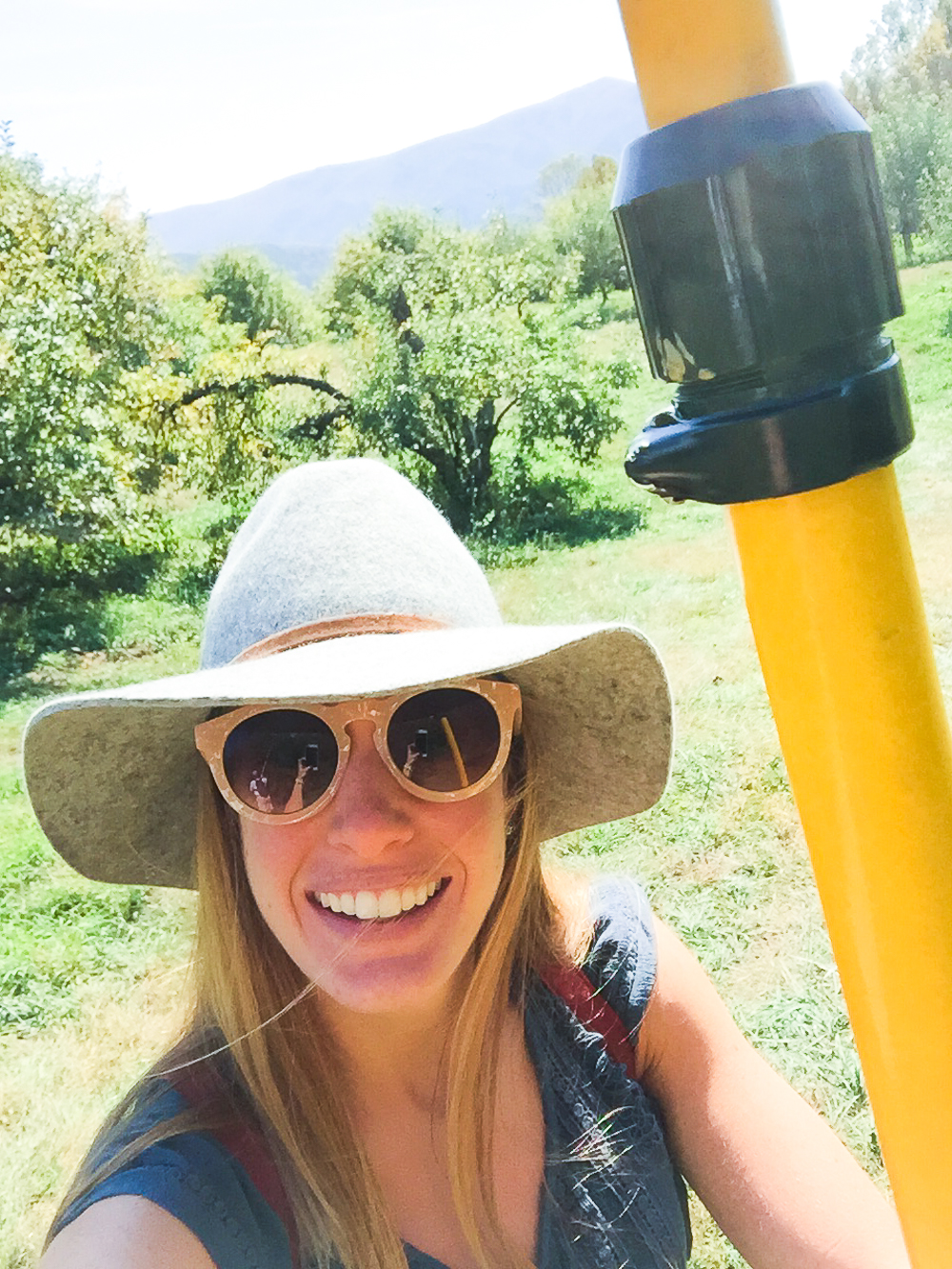 That's my "I'm just so excited to be in the mountains let me take a million selfies on my mom's phone face" in case you were wondering.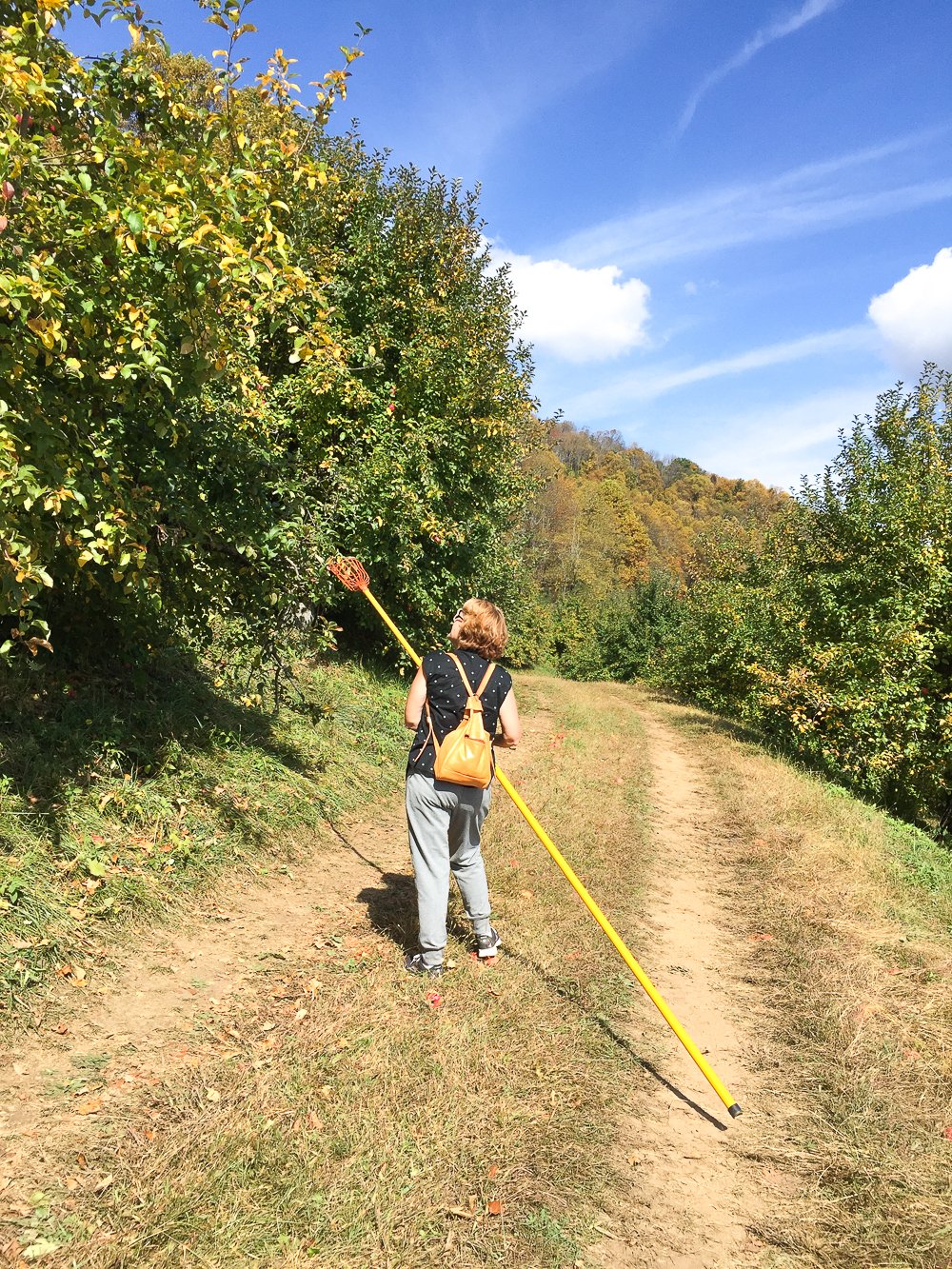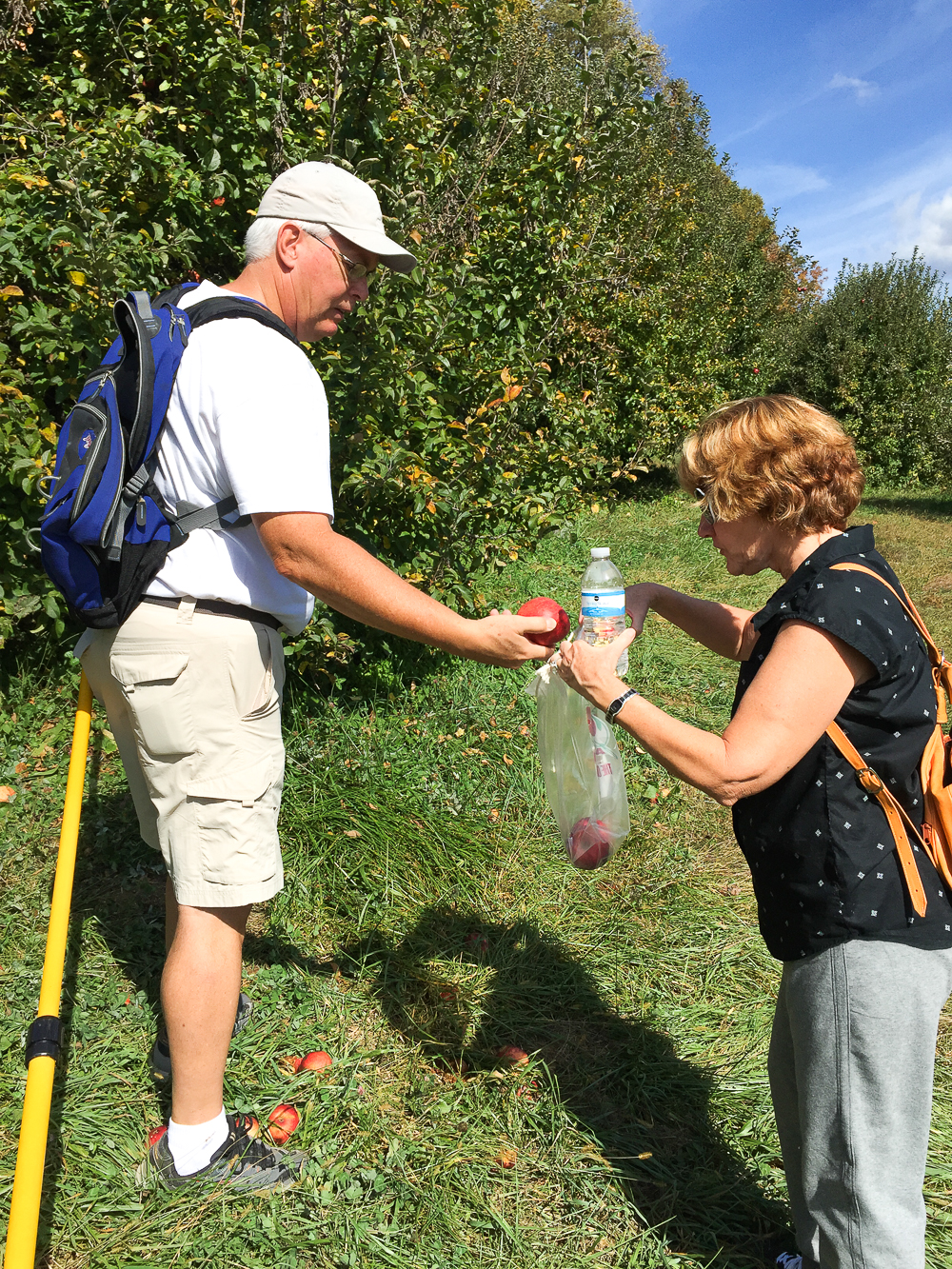 Aren't my parents so cute!? Love them.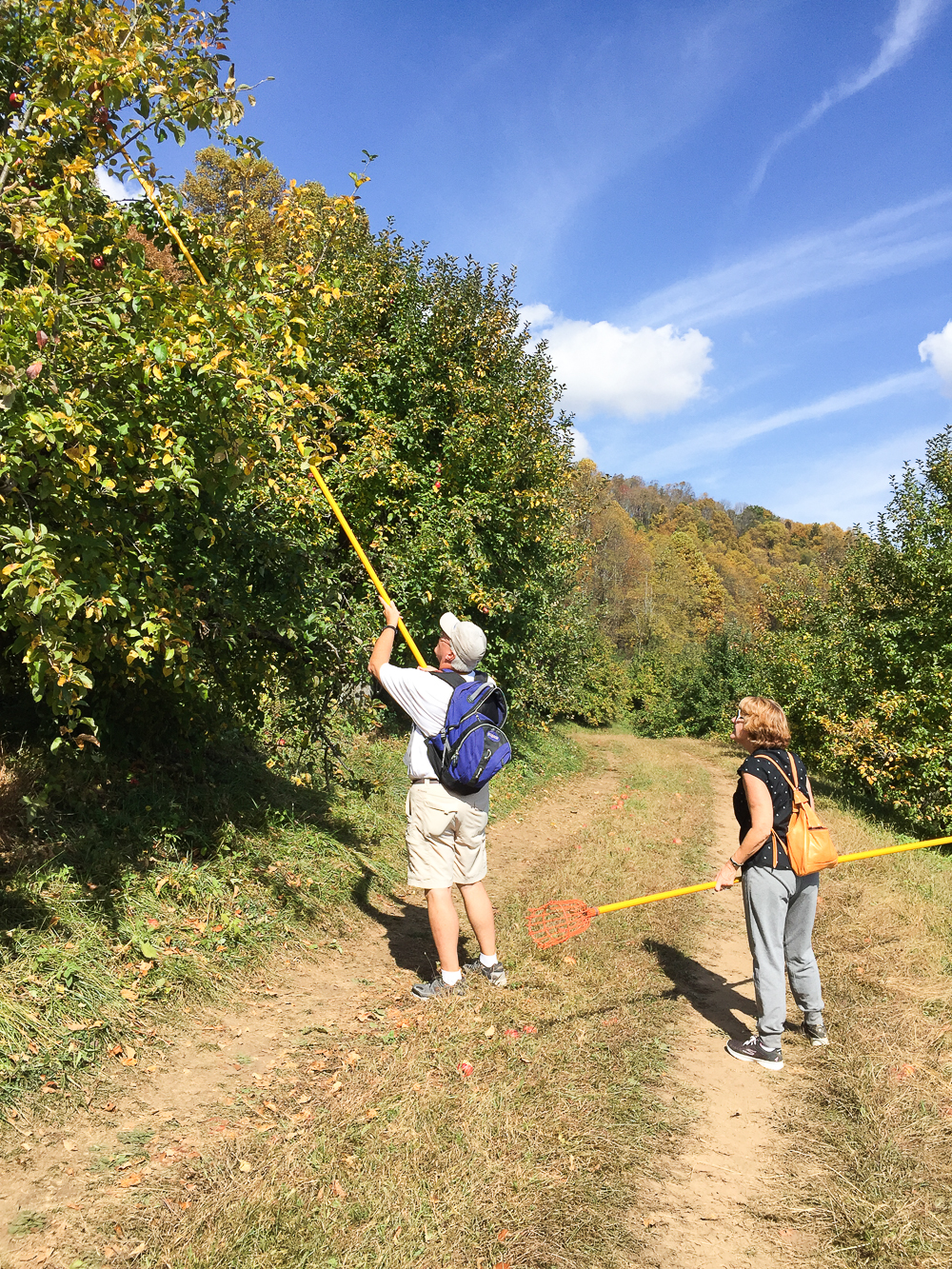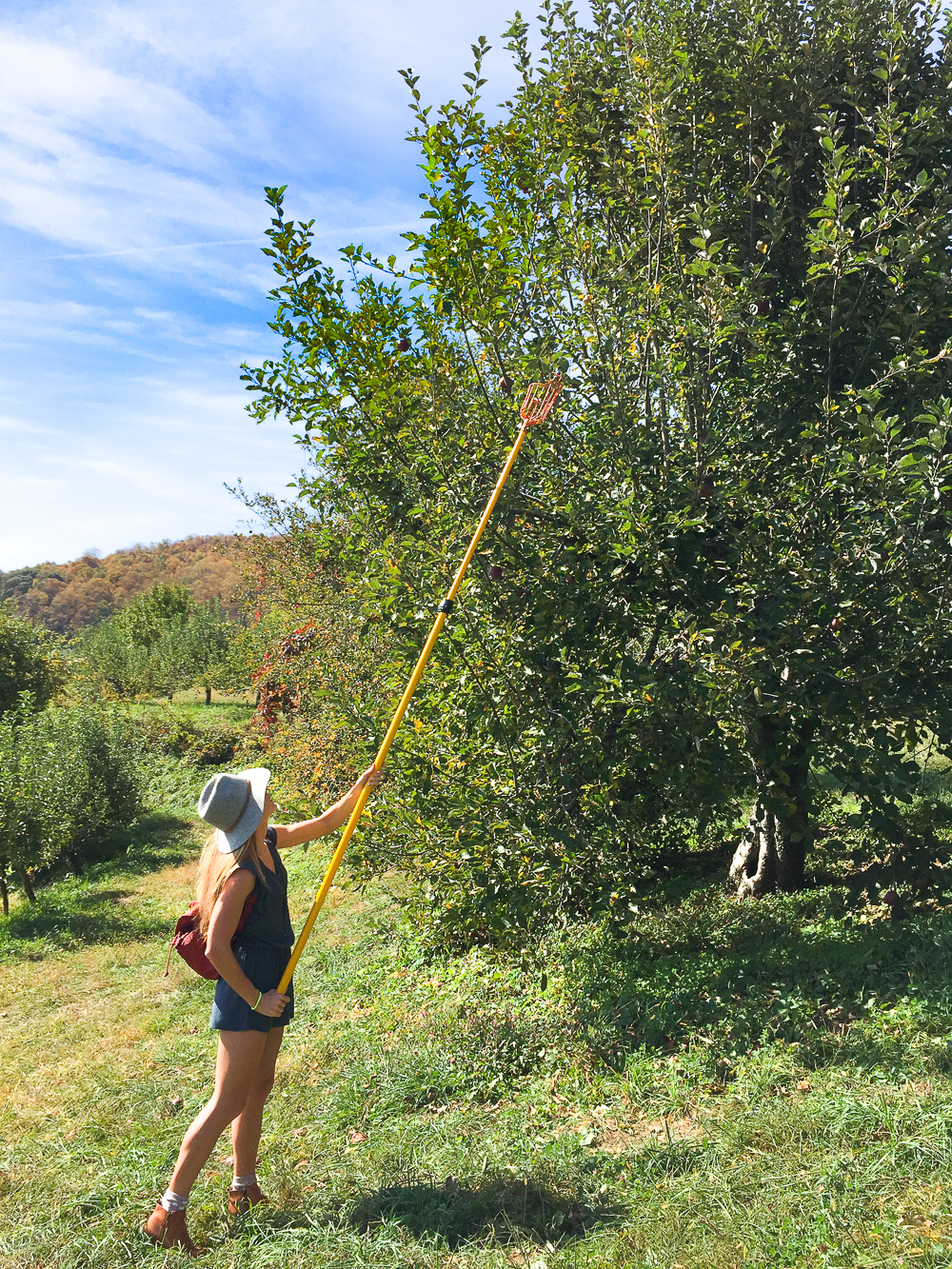 They were WAYYYY up there in that tree. It was like a gold mind digging for them.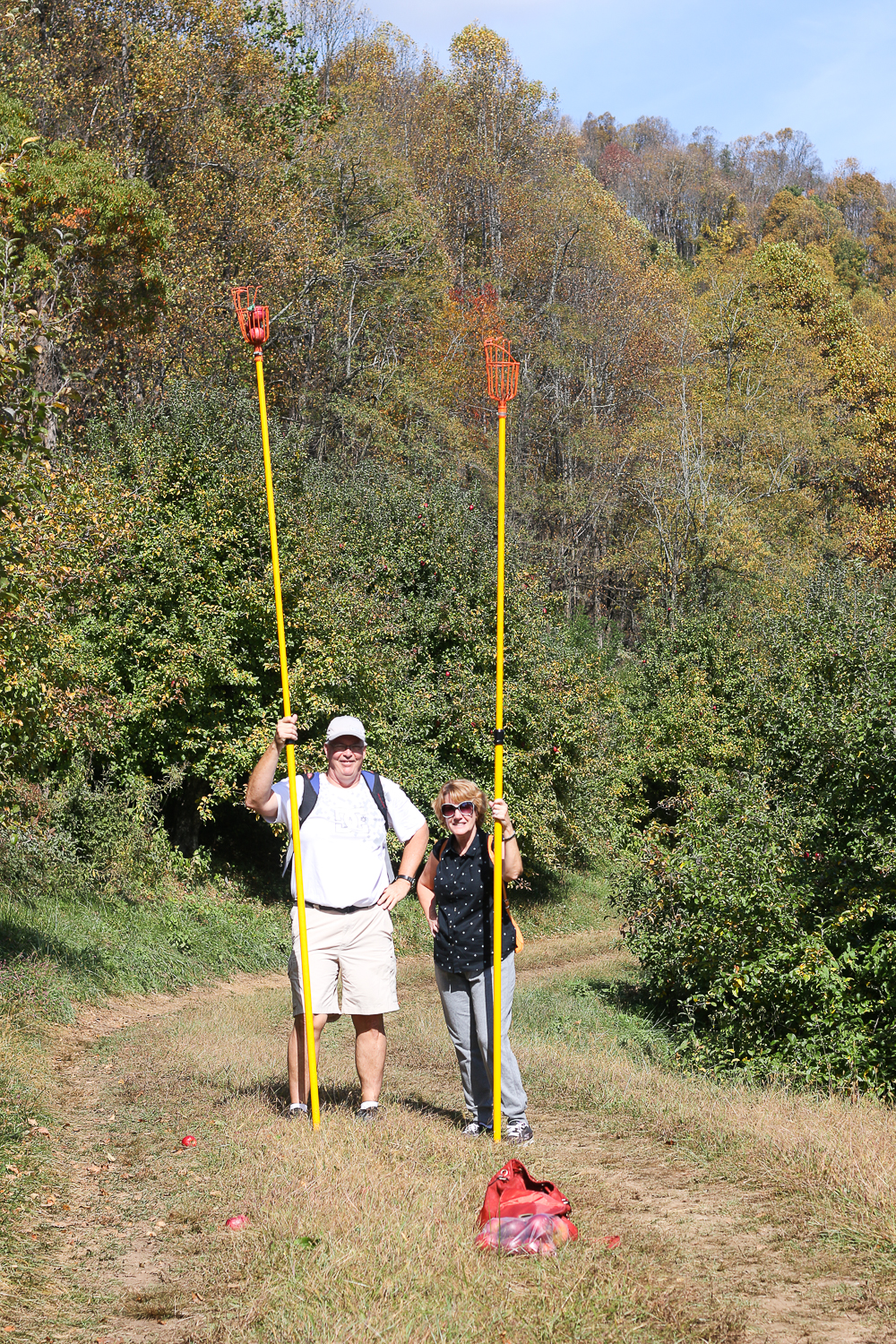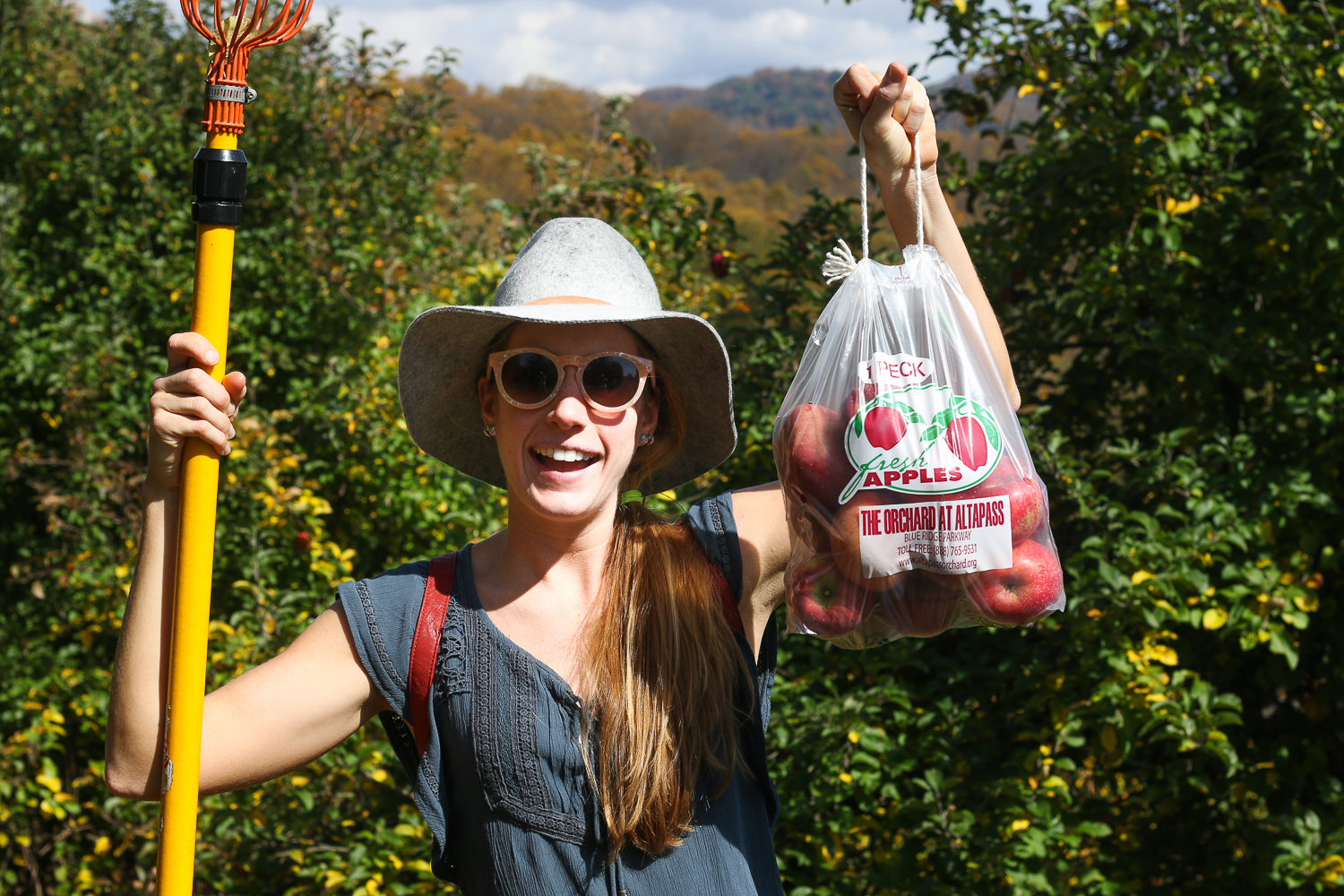 Also, my "I'm so excited for my first bag of self-picked apples" face. I ate one everyday for dessert after dinner and I brought the rest home to give to my co-workers as presents.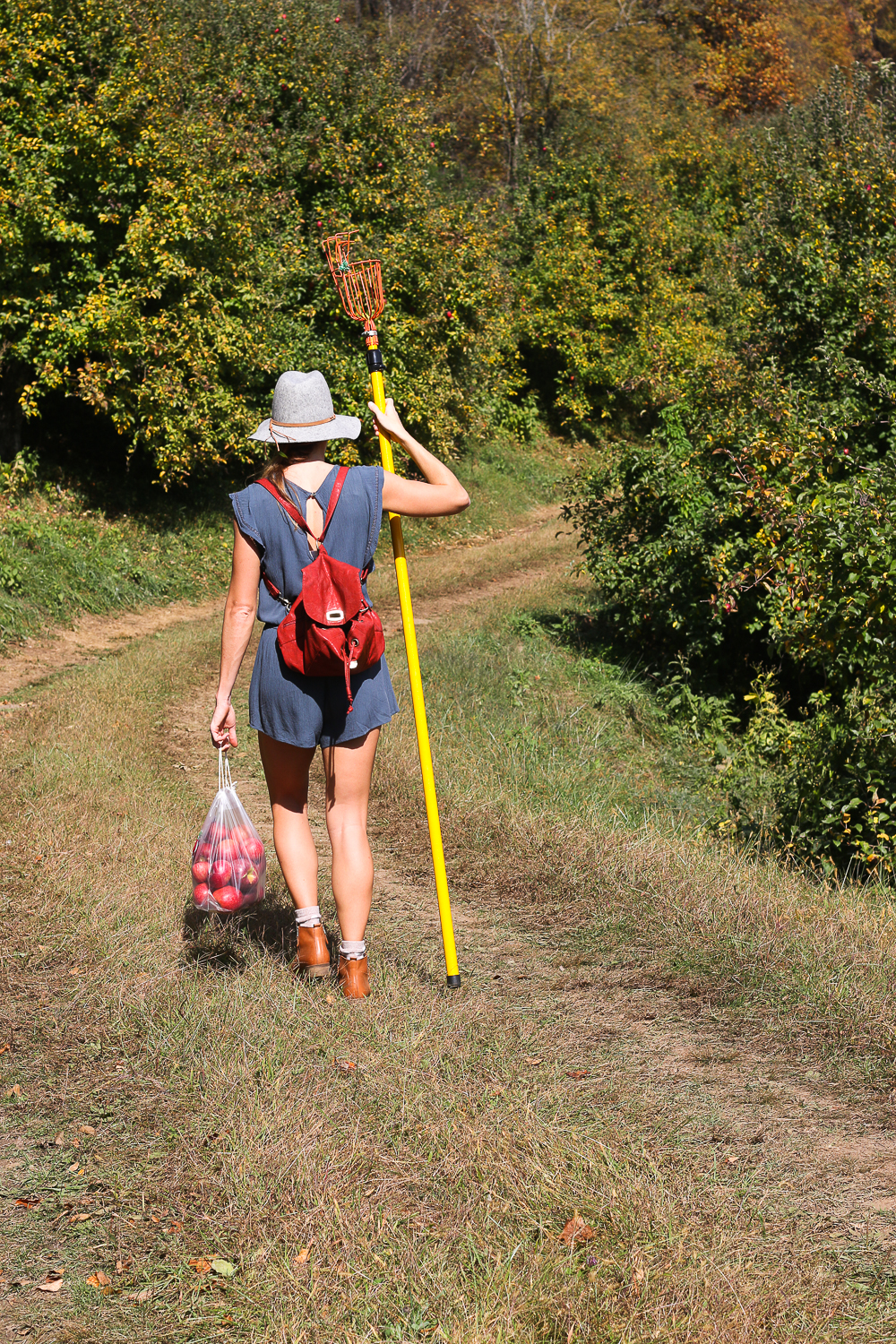 Wearing American Eagle Romper
Camera Strap is from FOTOSTRAP (one of the best gifts I have ever received! I use it allll the time!)
Boots are Ralph Lauren
Backpack is from Target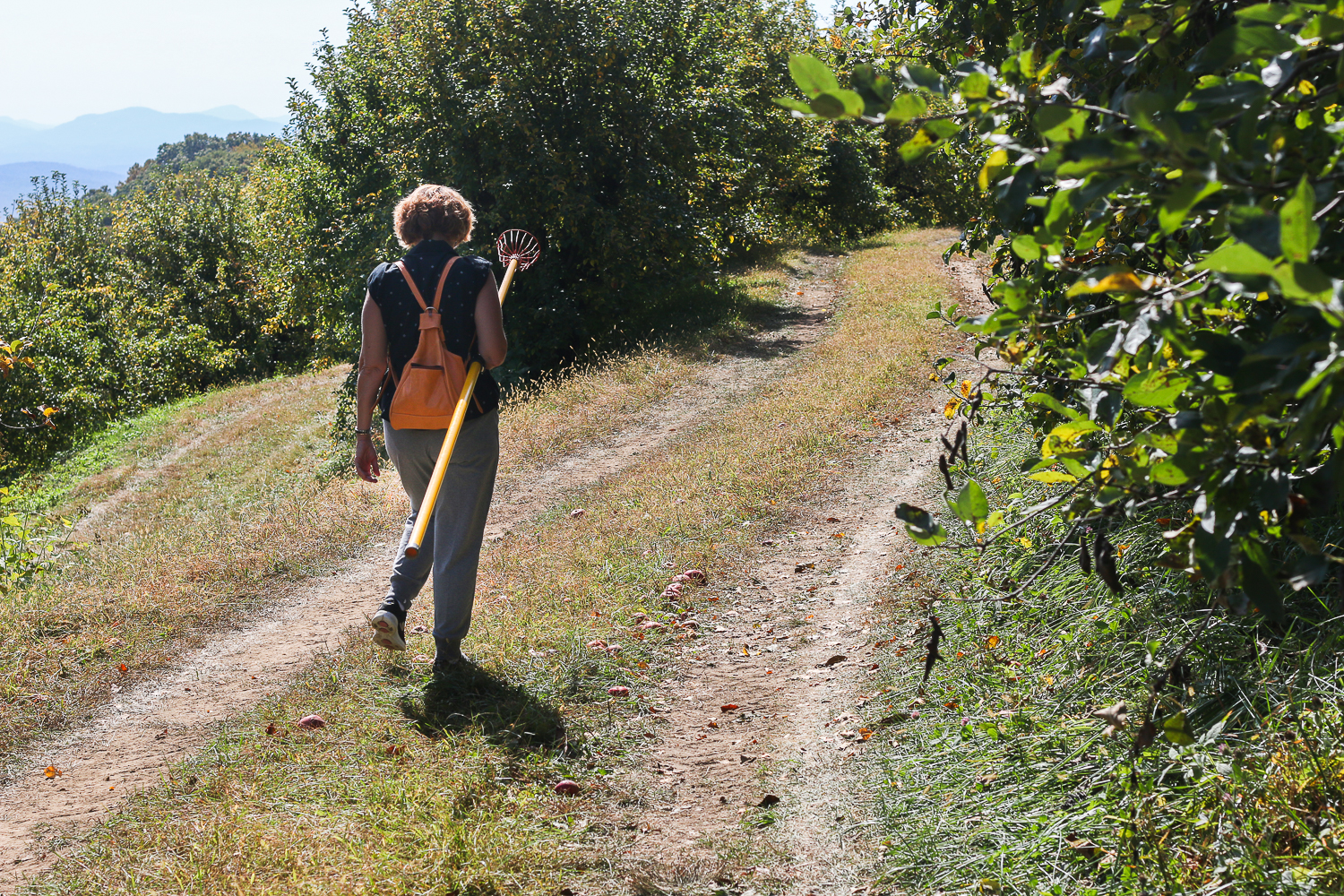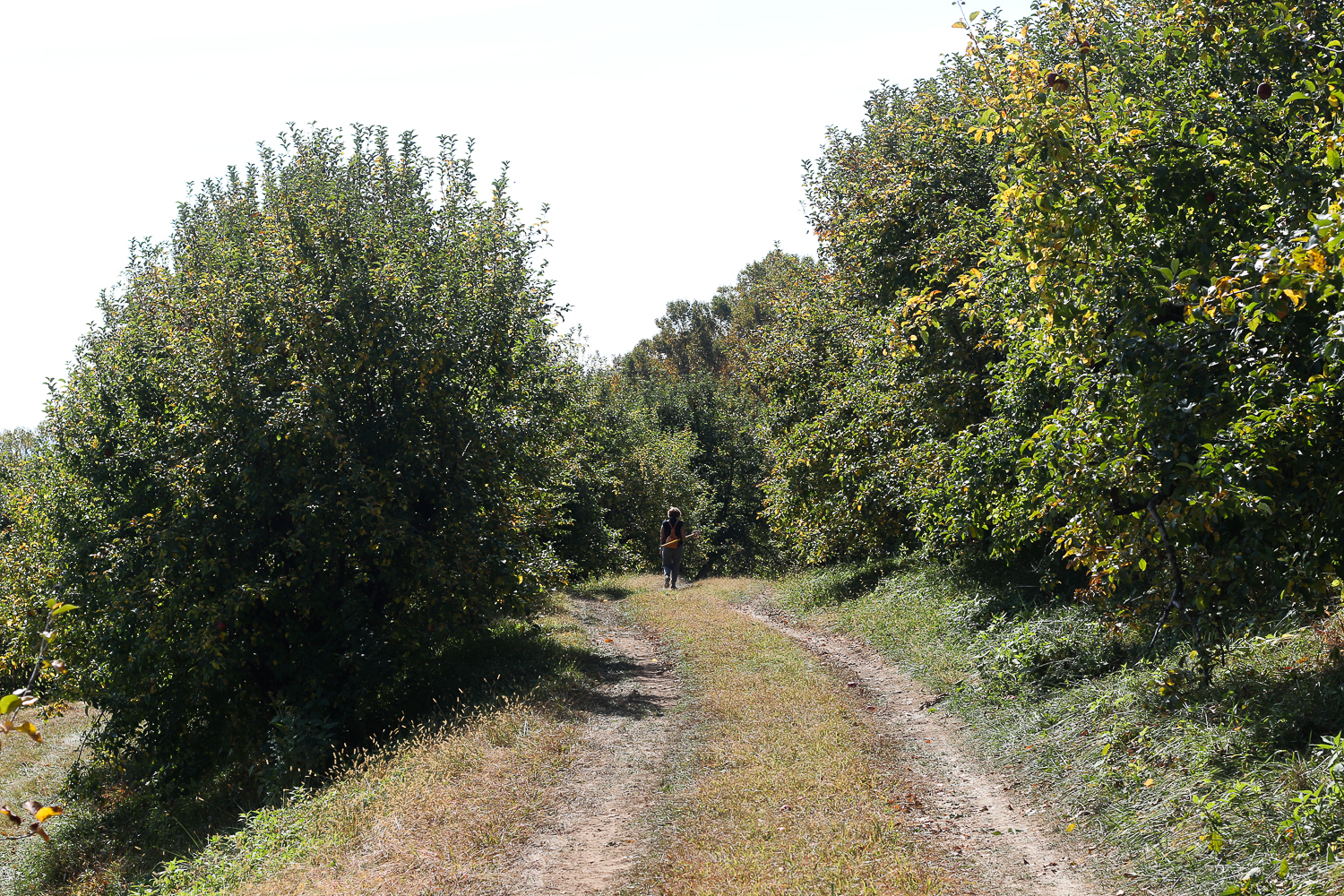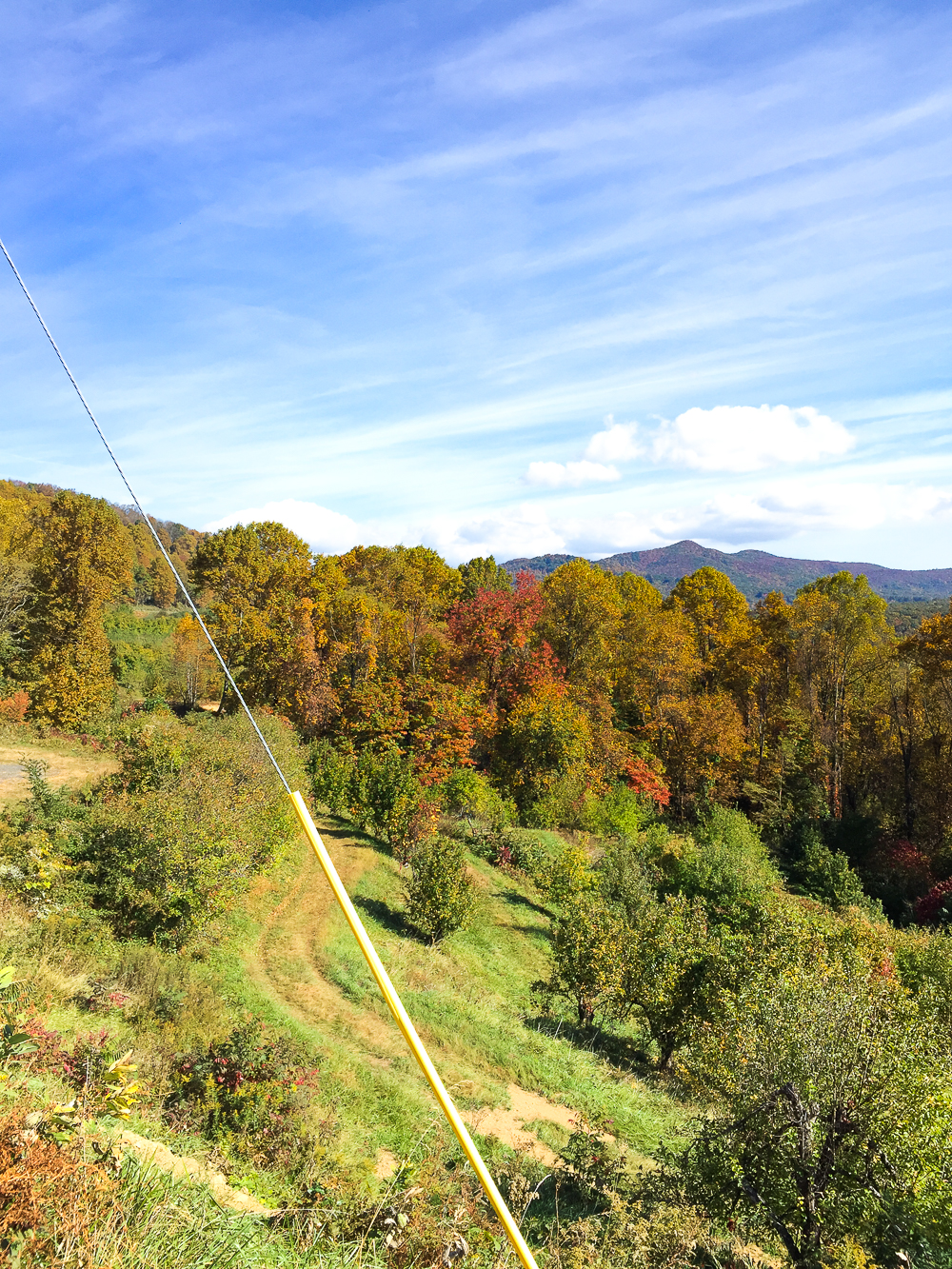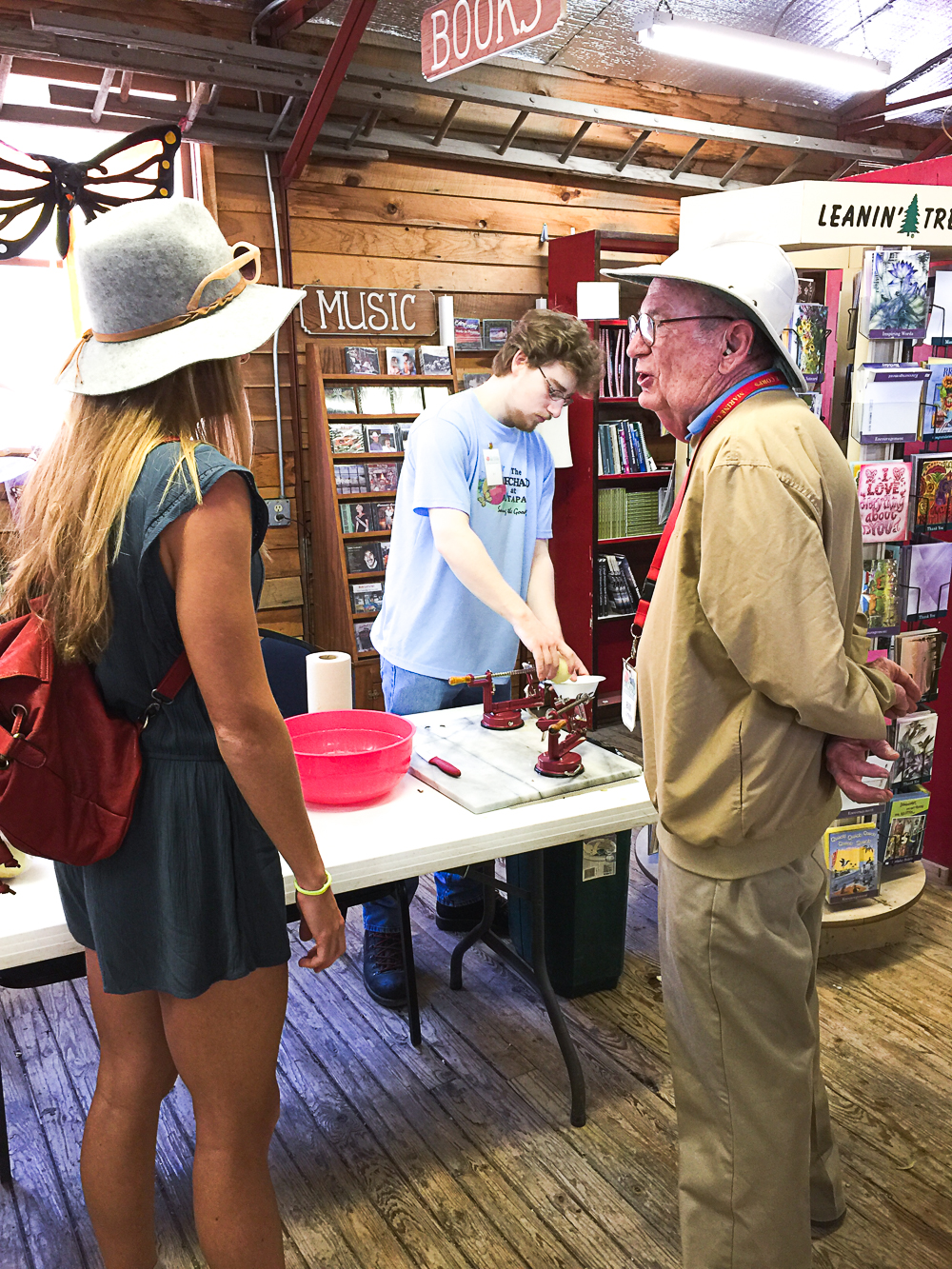 Talked to this man for a while! He was so kind and shared a ton of history about the apple orchard with us. Turns out he was the one who originally bought the land the orchard now sits on. Basically he used to be the owner! He was so joyous to share his knowledge and to have people generally interested in something he has invested so much time in. See the apple peeler in the background? They gave away free apples that looked like curly fries. Guys, I ate so many before we even went and picked any.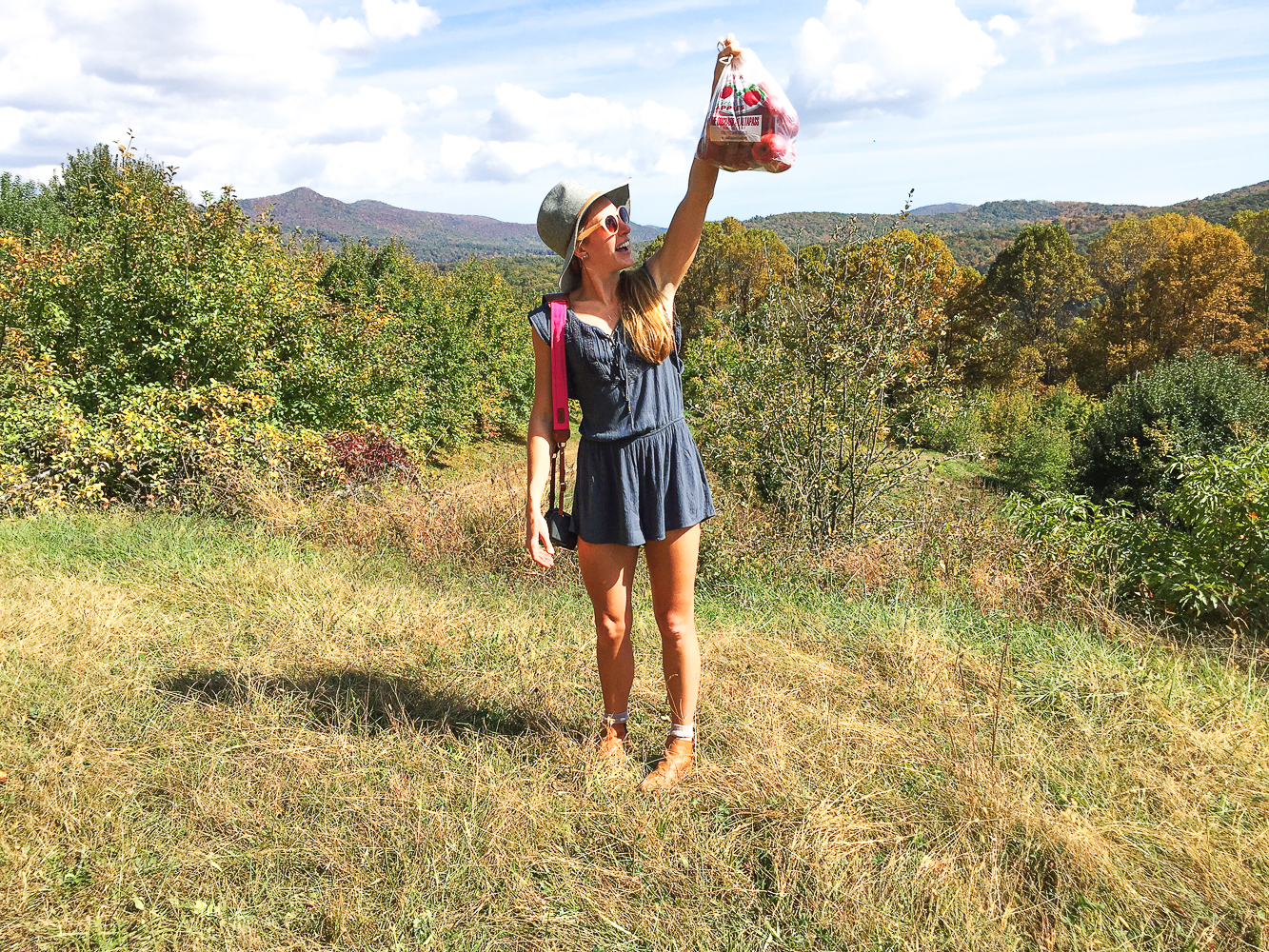 My dream came true! I am so happy I was able to visit an apple orchard and in the North Carolina mountains none the less! If your ever in the Spruce Pine area, you must visit The Orchard at Altapass and then go eat at Fork and Knife!
Save
Save
Save
Save
Save
Save