Hi all! Bringing you a fun summery look today! If there's one key item I can't stay away from in the summer, it's a maxi dress. They are cool, keep you comfortable and instantly make you feel like a million bucks. The tassel maxi dress is on sale for under $16 which is almost unheard of for a LOFT dress!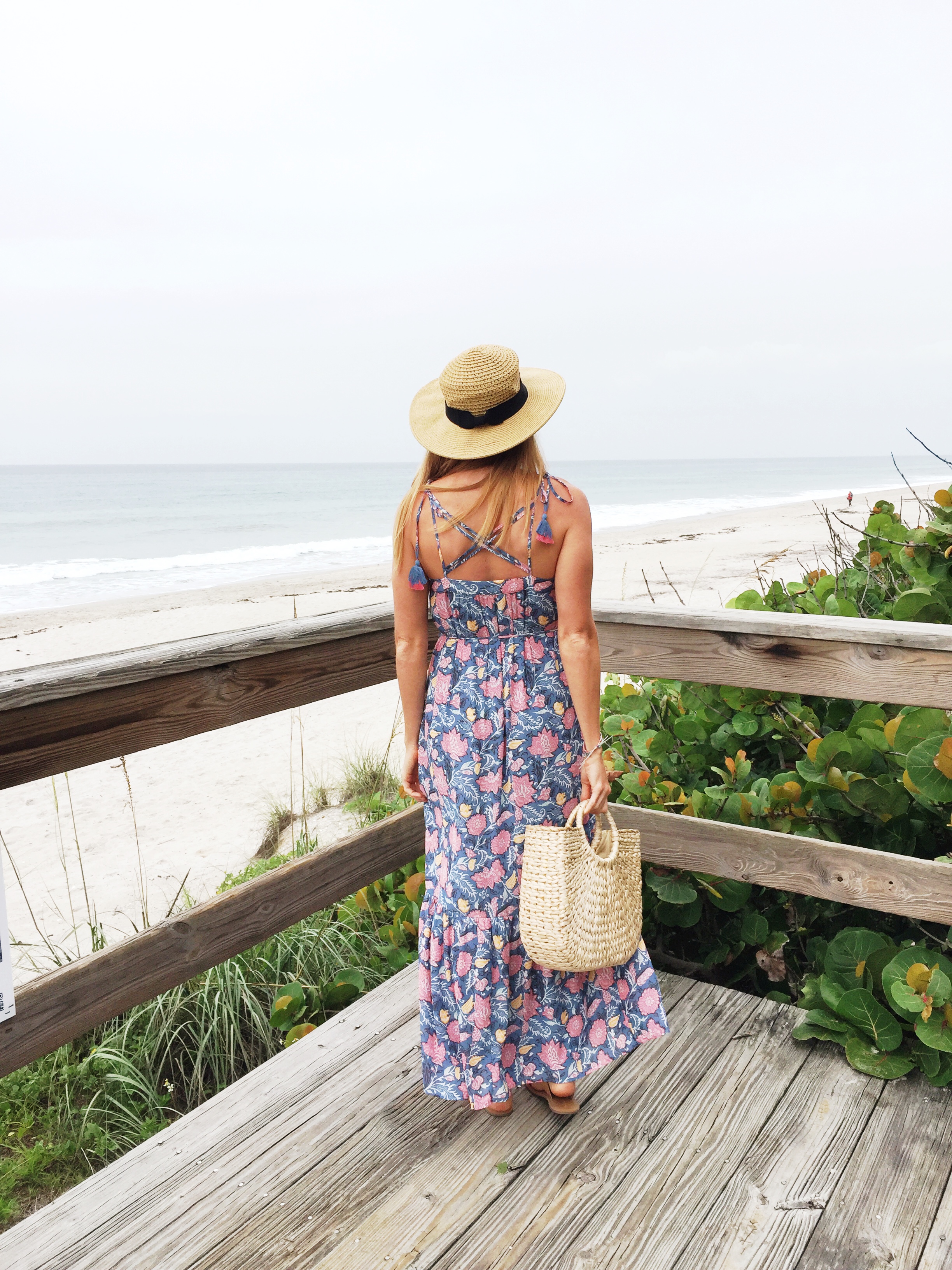 Outfit Details:
LOFT Tassel Maxi Dress | Straw Bag | Old Navy Sandals sold out (similar pink pair) | Kohl's Hat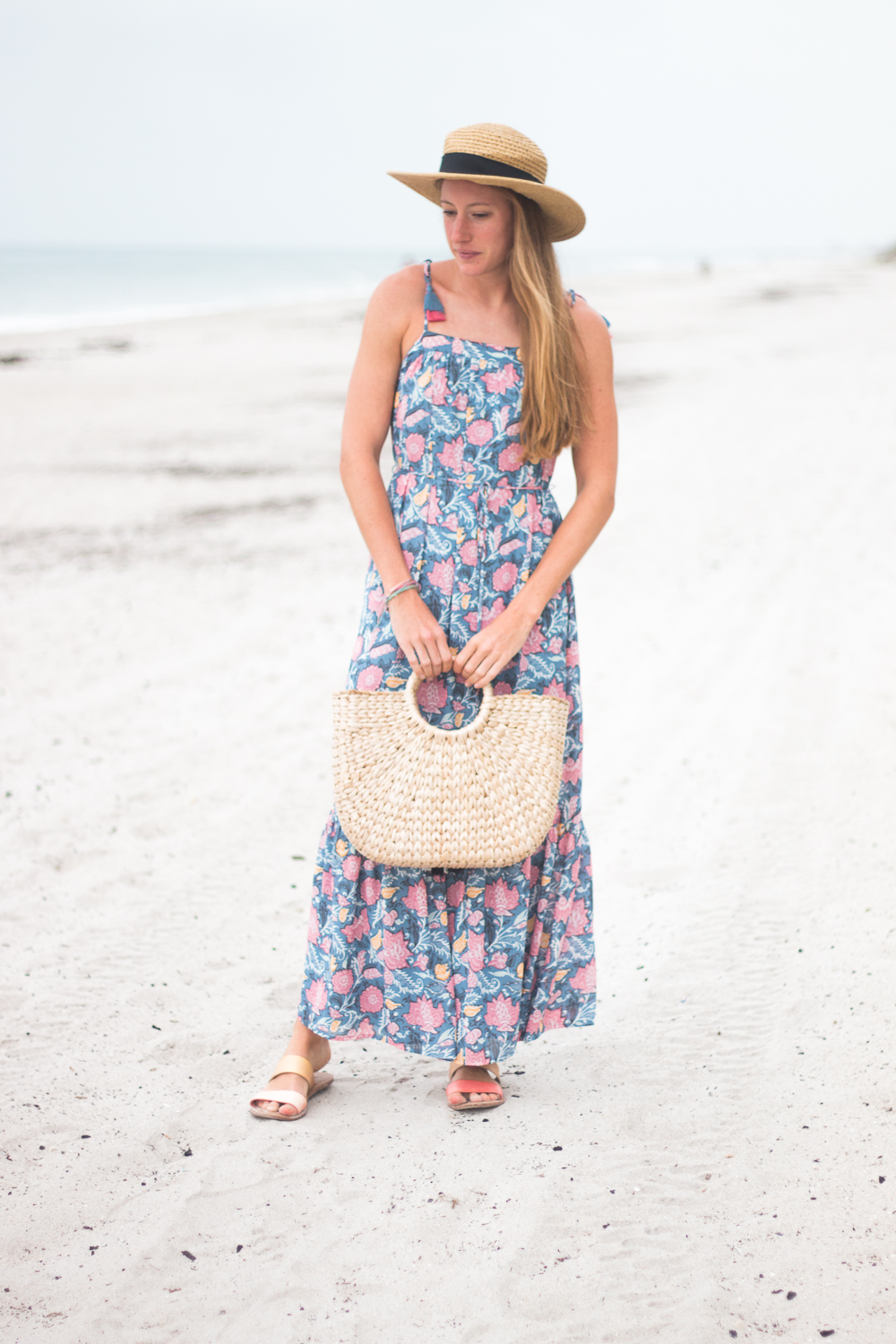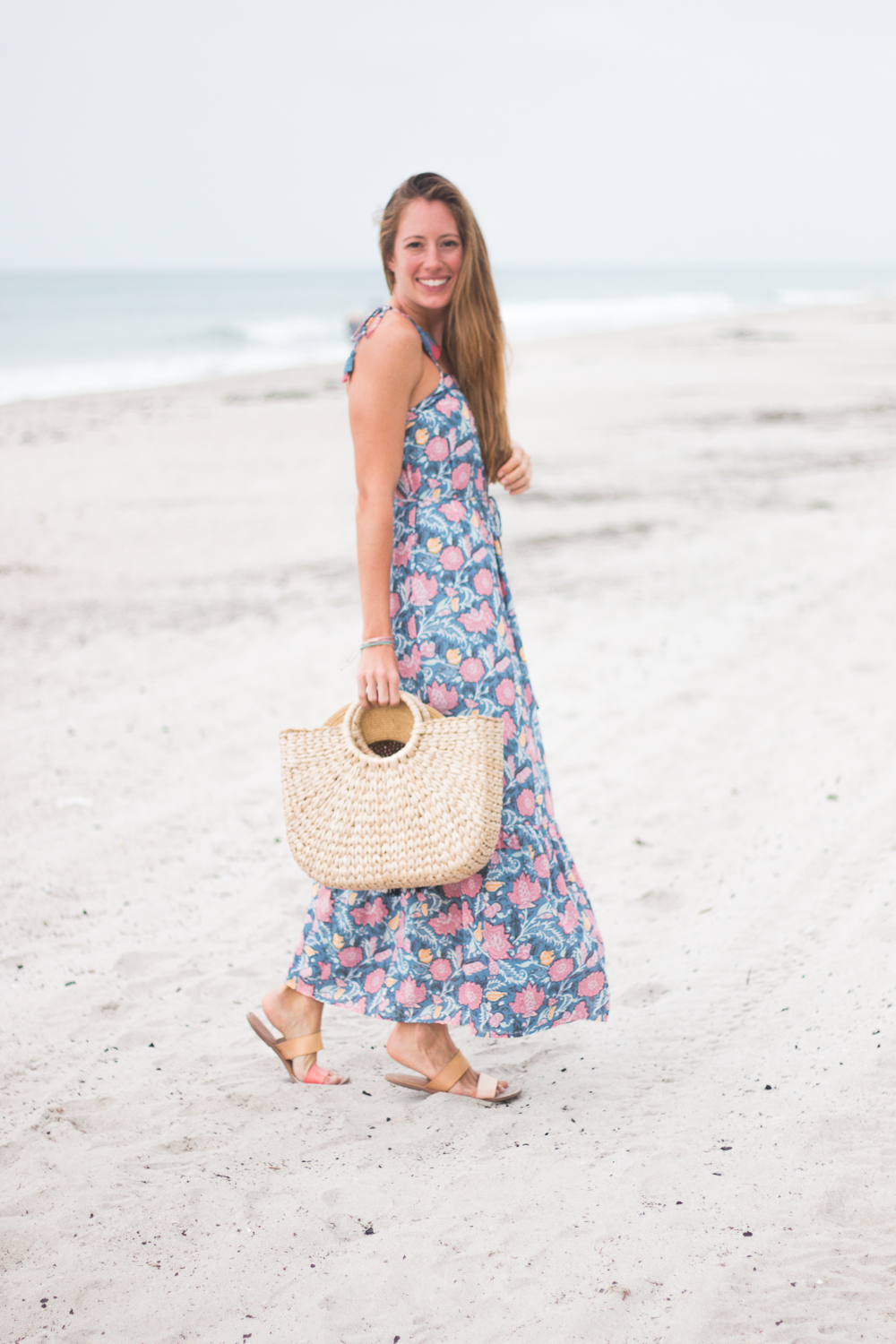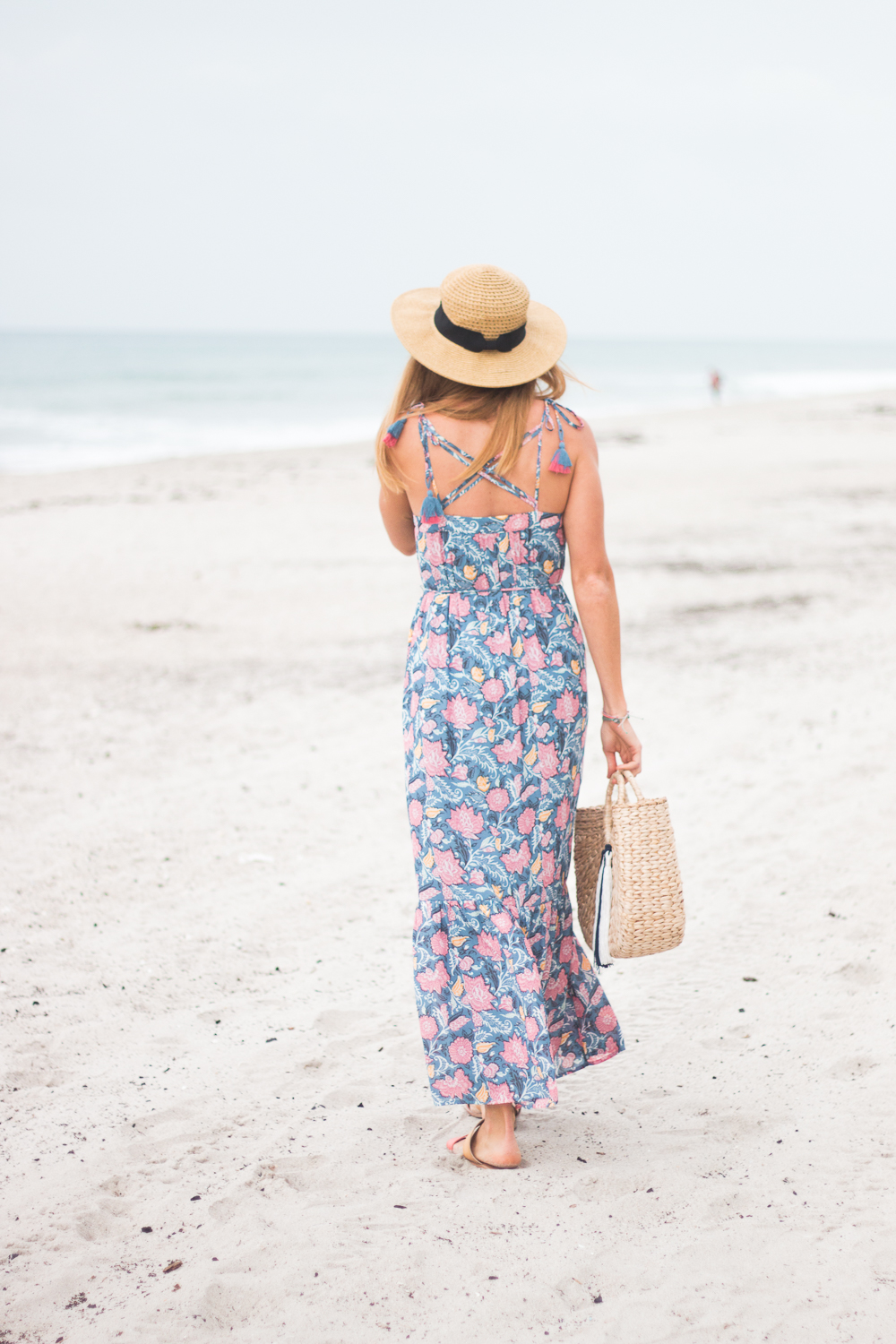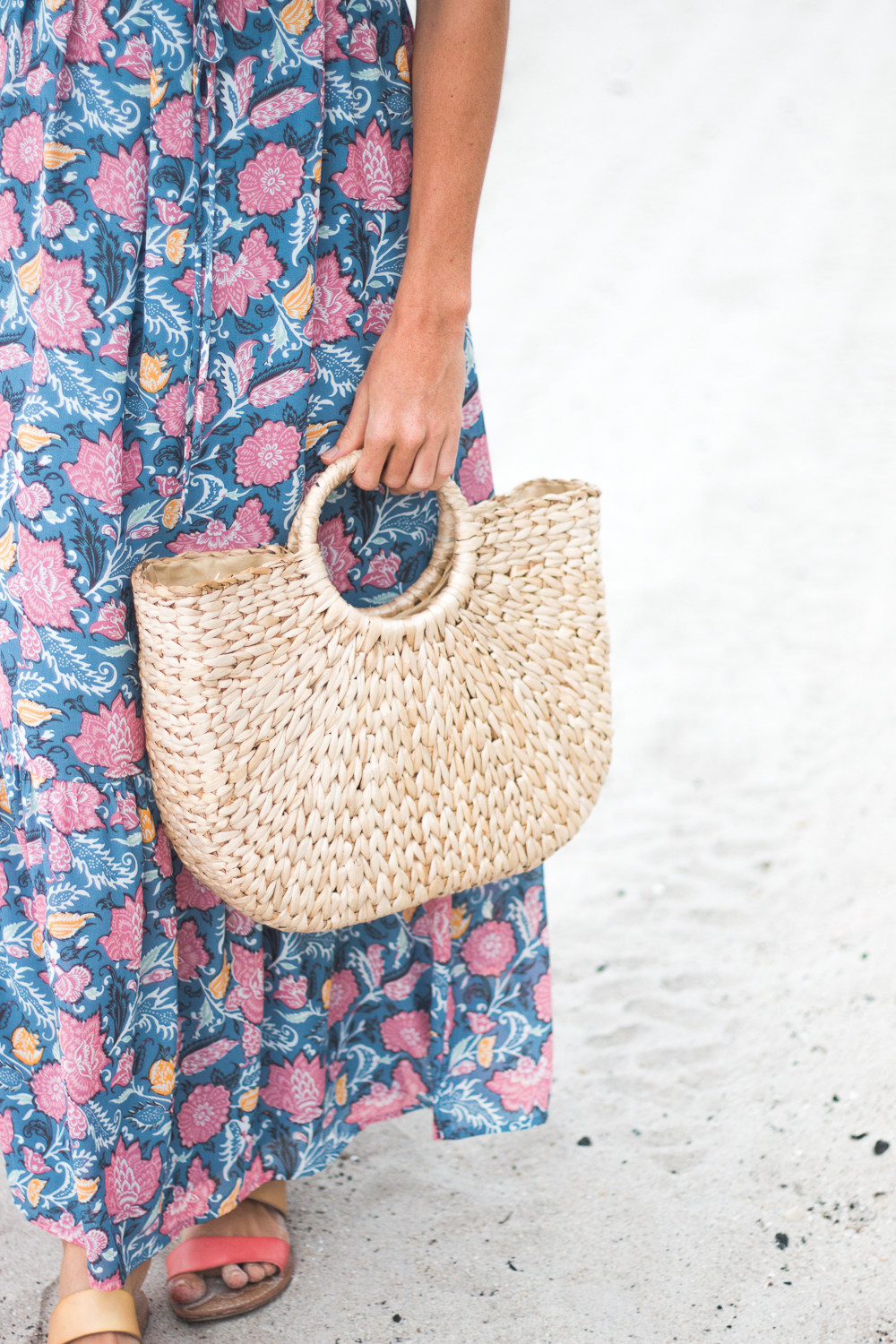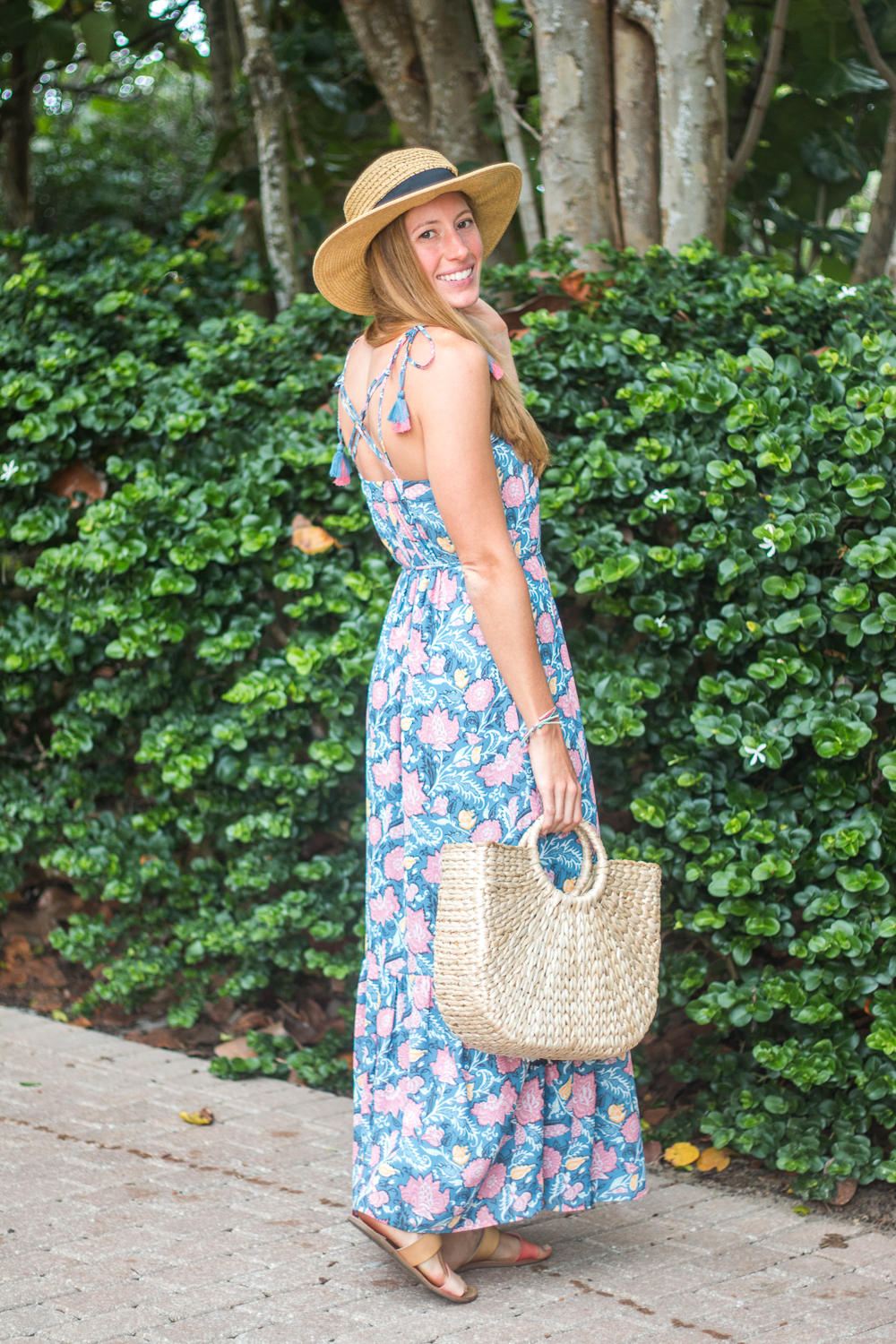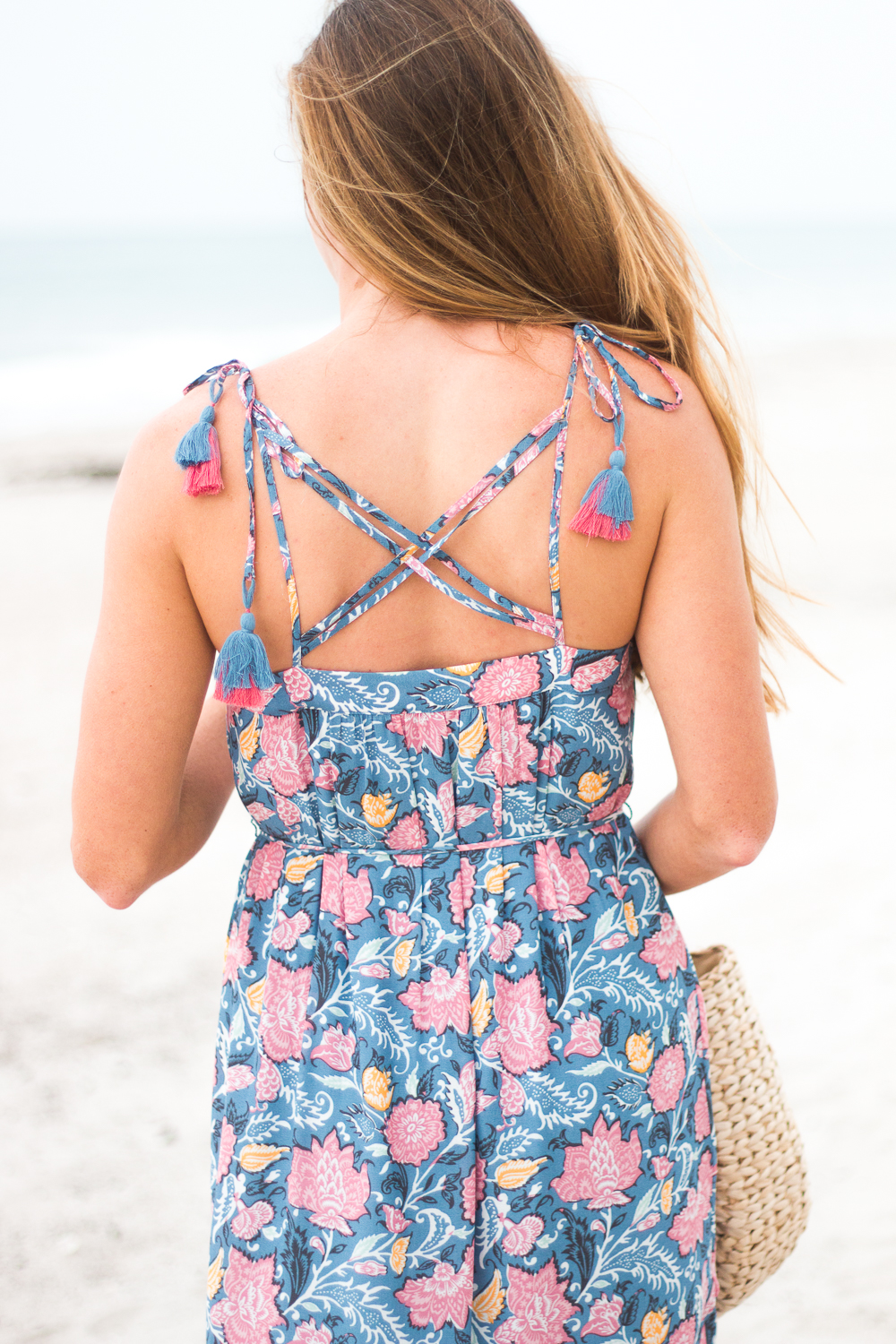 When LOFT first released all of their new summer pieces, I knew I had to snatch up this tassel maxi dress because of all the pretty detailing . The design on this dress was so well thought out! What originally caught my eye was the girly criss-cross detailing on the back and the tie spaghetti straps with tassels. I'm a sucker for anything that accentuates the back. Guess you could call it "my good side".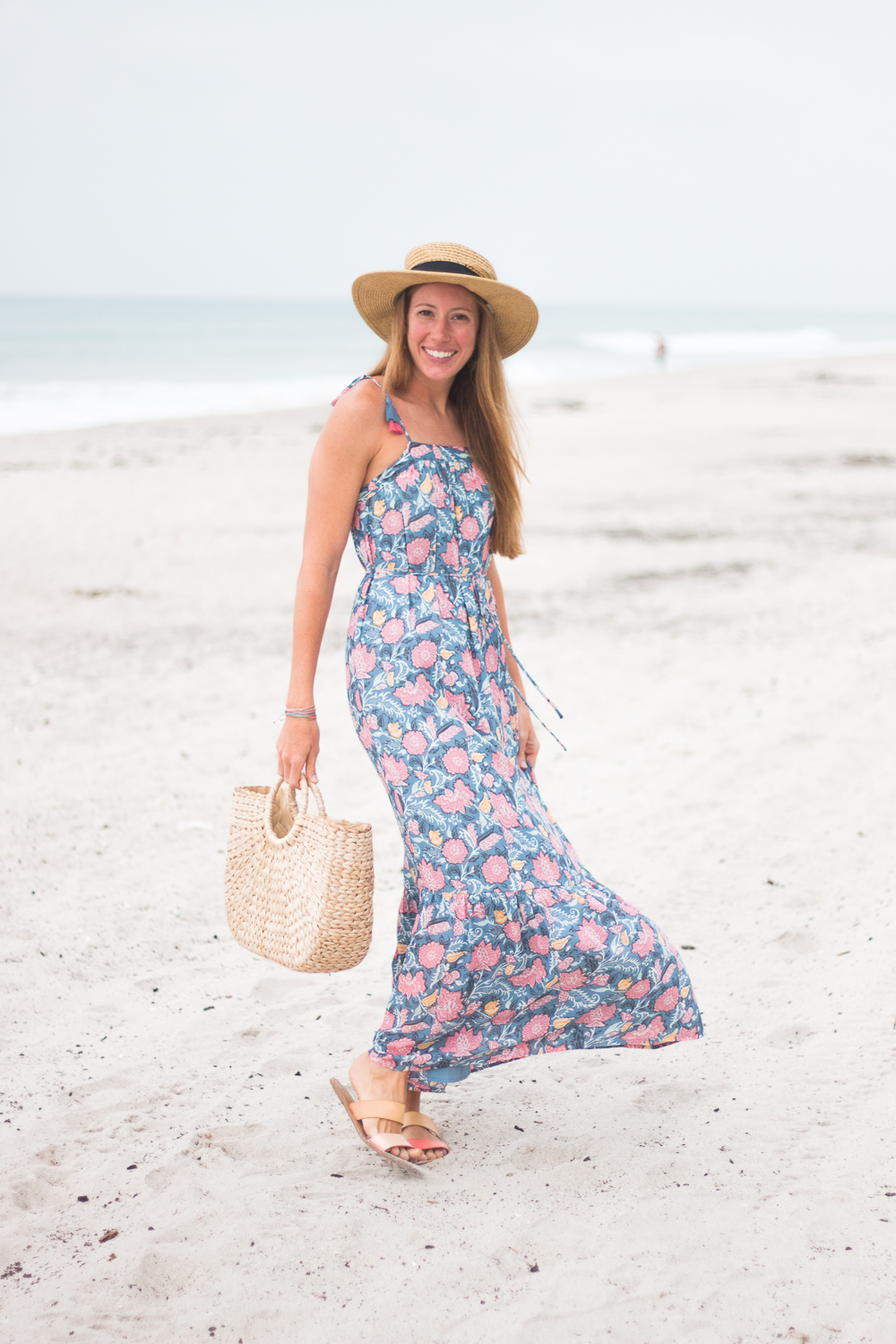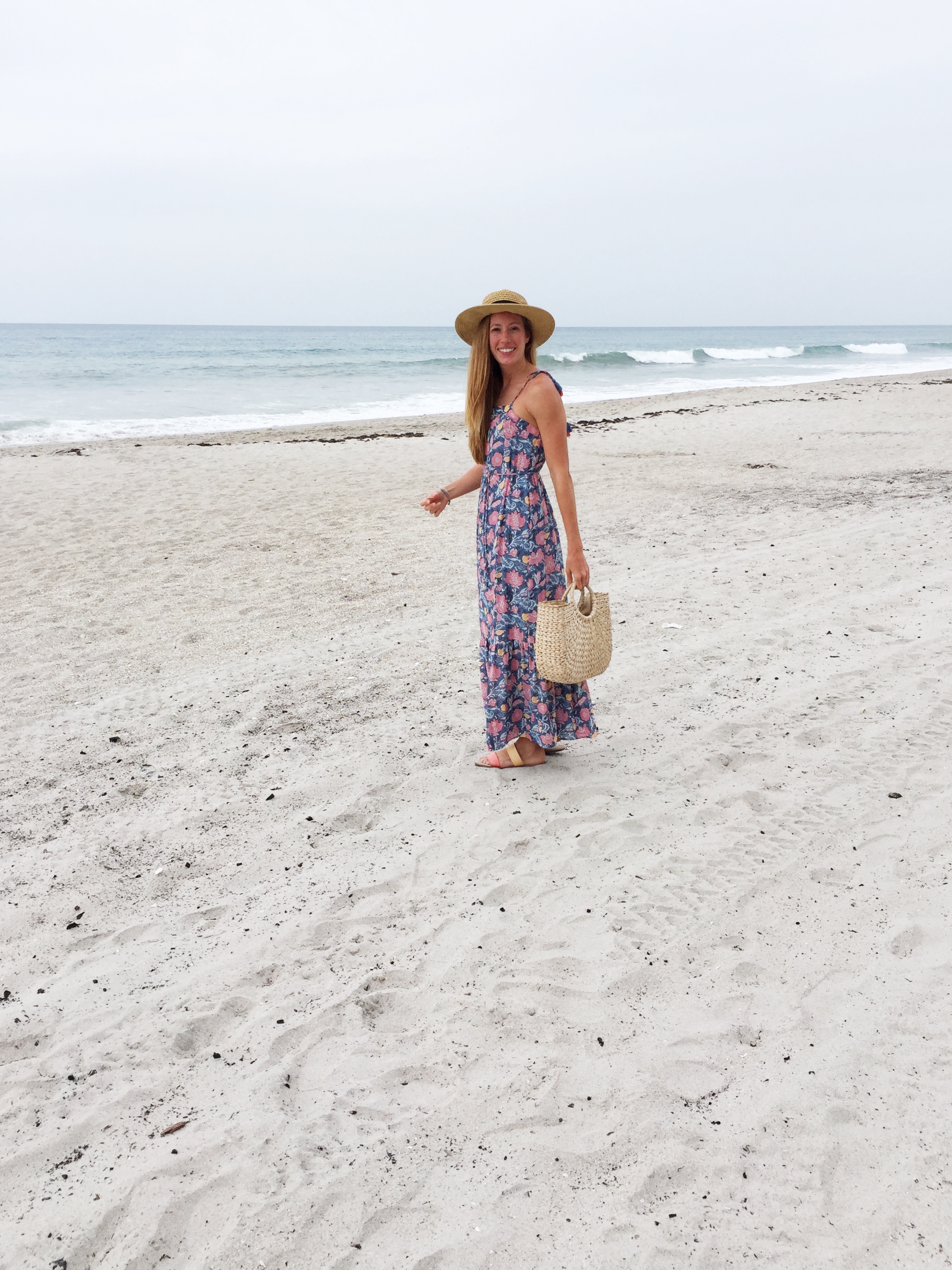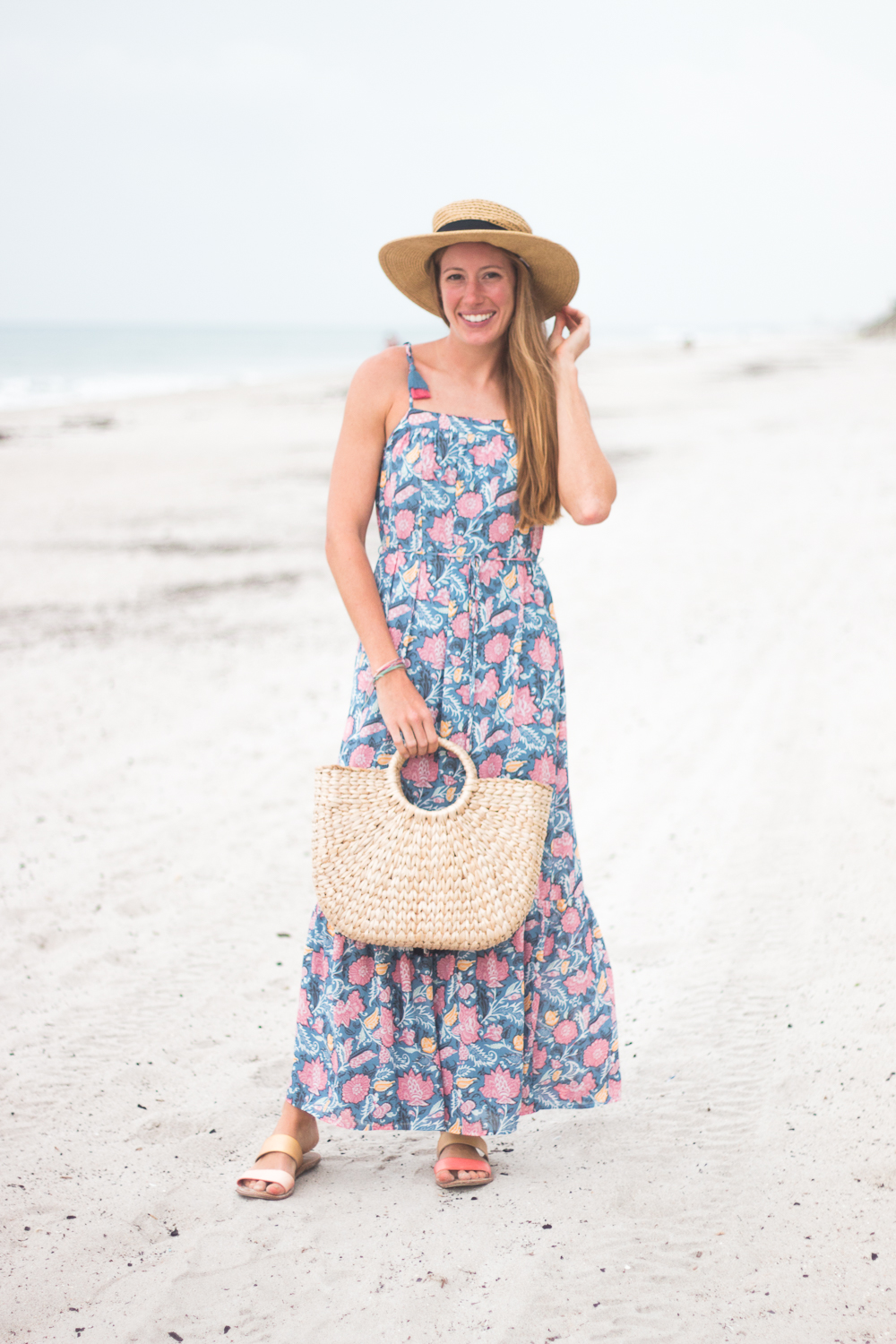 Outfit Details:
Tassel Maxi Dress | Straw Bag | Old Navy Sandals sold out (similar pink pair) | Kohl's Hat
What truly makes this maxi dress great is that it works for every body type. With the adjustable tie strap, you can customize it to fit your natural waist line. I'm wearing an XS. I also love love love the pretty floral print. If dresses are not your thing, there's also a romper that comes in the same print that's on sale for under $25!
For those who live in northern states and are already experiencing cooler temps, transition this piece to fall by adding a denim jacket or poncho like this pink fringe one. If your like me where it's still warm in the South and struggle with wanting to layer for fall temps, pair pieces like this maxi dress with a white denim vest. You get the best of both worlds!
You may have noticed it's been a bit quiet around here lately. A little over a month ago I got a new job as a middle school fashion/culinary teacher. In order to dedicate all my extra time to my new job, I've had to take a step back from my Katie's Kronicles. Hopefully it's only for a short season because it truly gives me so much joy to share my fashion finds with you. It saddens me to think of giving up my blog completely. For now I plan on trying to update at least once a month with a new outfit post until I can get the hang of this new adventure as a teacher.
In other news, we are in full prep for hurricane Irma over here in Florida. My fam and I spent Thursday boarding up all of our windows, buying food and water and I helped my boyfriend prepare a bit at his house. Schools are shut down for the week + Monday (which means no work for me). Where I live there are mandatory evacuation's for all barrier islands (lots of places in Florida are surrounded by water) and all stores will be closed all day Sunday/Monday. Most of Florida will turn into a ghost town until the storm passes.
I live directly on the East Coast in Central Florida and it's projected to hit us on Sunday night/Monday. My family is in standstill waiting to see if we should leave town or stay depending on the direction and strength of the storm (it can change at a moments notice). We are praying and declaring that the storm looses strength and does not cause any more destruction than it already has.
Hope you all have a great weekend! You can join me in praying for my town, all of Florida, and those who will/already are affected by Hurricane Irma.
Save
Save
Save
Save
Save
Save
Save